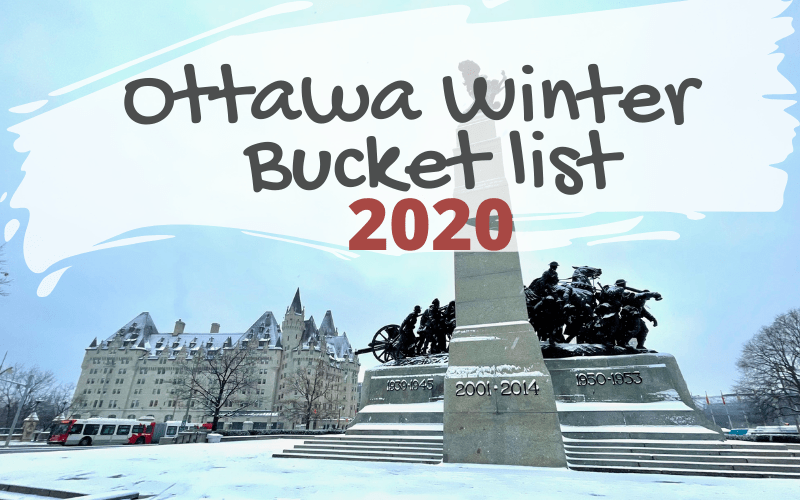 The rolling lockdowns throughout Ontario, and neighboring Quebec, means we can't count on anything to remain open and occupy our time. The latest news, province wide lockdown starting Dec 26 – Jan 28, has officially closed the local museums and light drive-thru events. Here we present the handful of activities that have remained in Ottawa during the winter months.
What's happening in the Ottawa area
Pathway of lights in Canada's Capital Region
November 30, 2020, to January 7, 2021. Every evening, from 5:30 pm to 1 am
Parking at City Hall and walking your way through the downtown core, you will find the amazing lights of Ottawa. Parliament isn't listed on the path but there is a special installment on the lawn.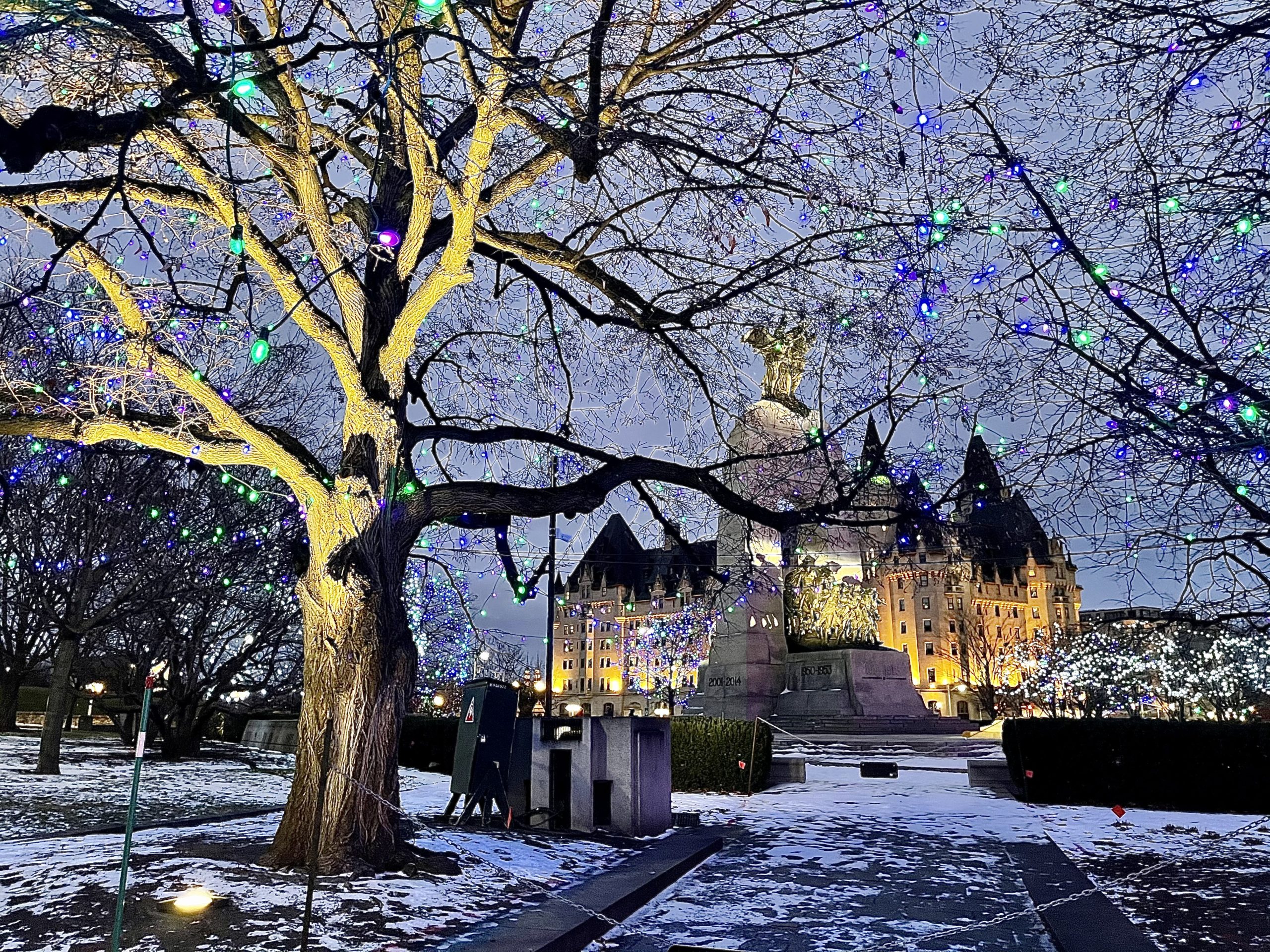 There is a virtual tour available for those that can't make it.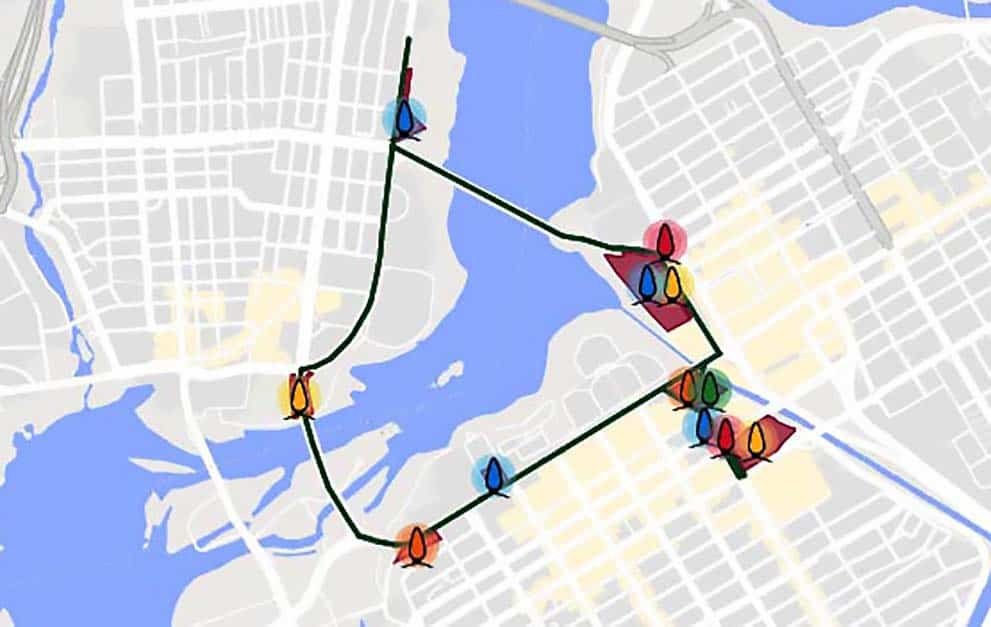 Be sure to share your captures on Instagram with #ChristmasLightsAcrossCanada
Lights at Lansdowne
November 27, 2020 – January 4, 2021
The Christmas market may be closed this year but the lights are still up. Visitors have the option of parking and walking around the pavilion, or driving through. Visitors appear to be distancing and taking turns at the props for photos.
The farmers market is still available within the Aberdeen Pavilion.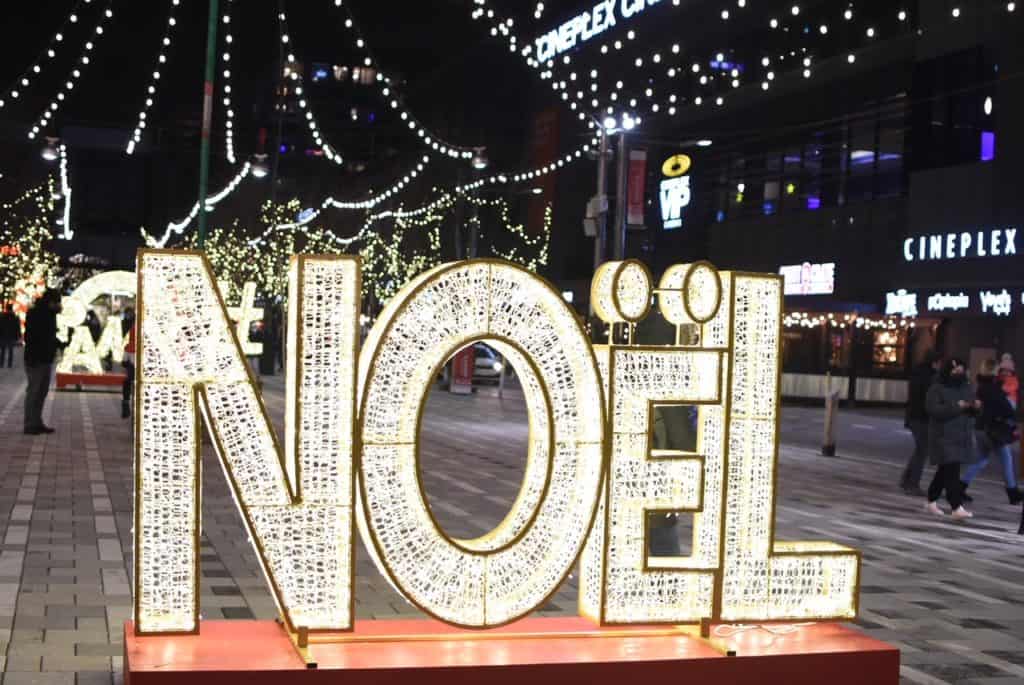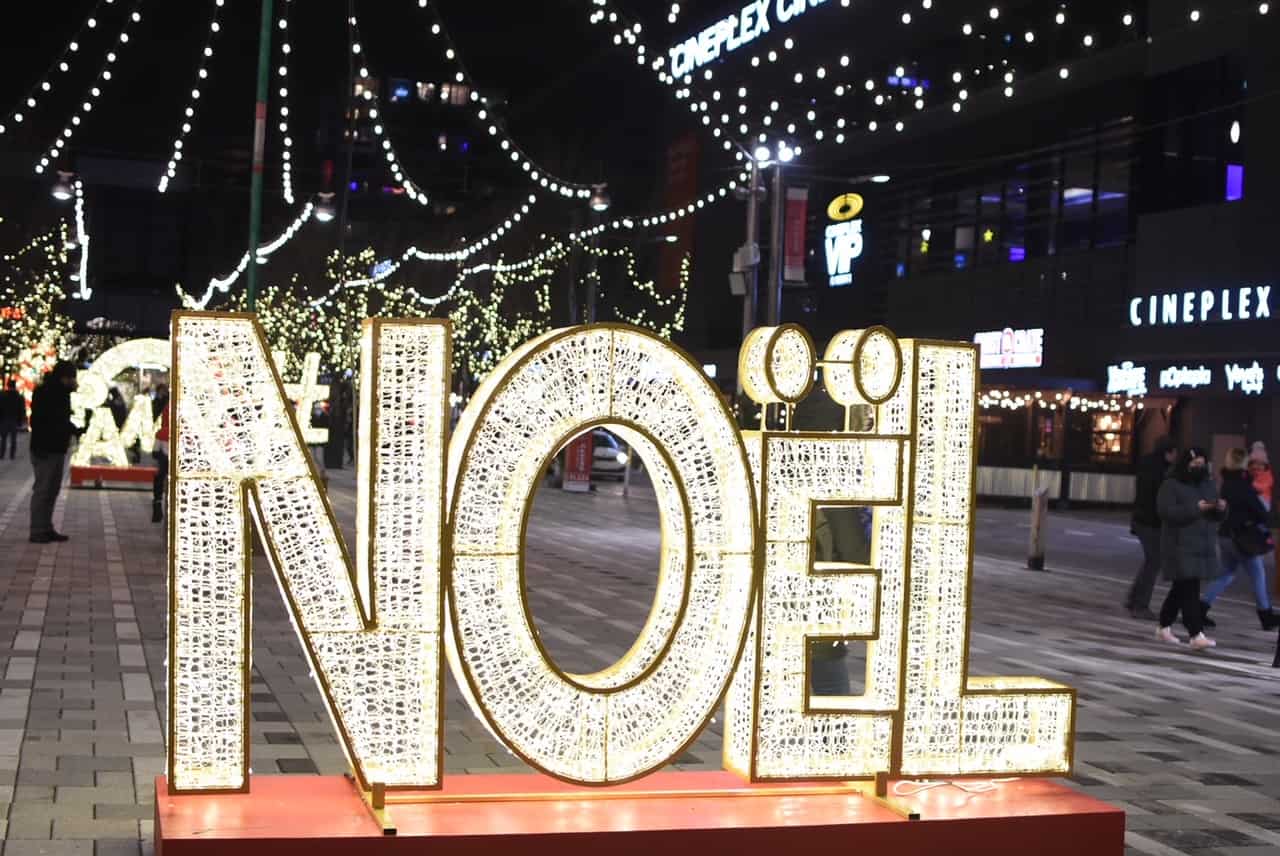 Magic of Lights at Wesley Clover Parks
Magic of Lights is an annual event at Wesley Clover Parks and is a must-see event. With the lockdown coming into effect, Magic of Lights has preemptively ended sales both online and at the gate, allowing guests with tickets to arrive days before their scheduled time slot and closing the door on Dec 26.
They are taking precautions and closing their event while they await new information regarding the lockdown. While most other drive-thru events in Ottawa end their services just before Christmas, Magic of Lights is one of the few that remained open until the new year. We hope that the coming days will bring new information to the park and they will be able to open their doors again.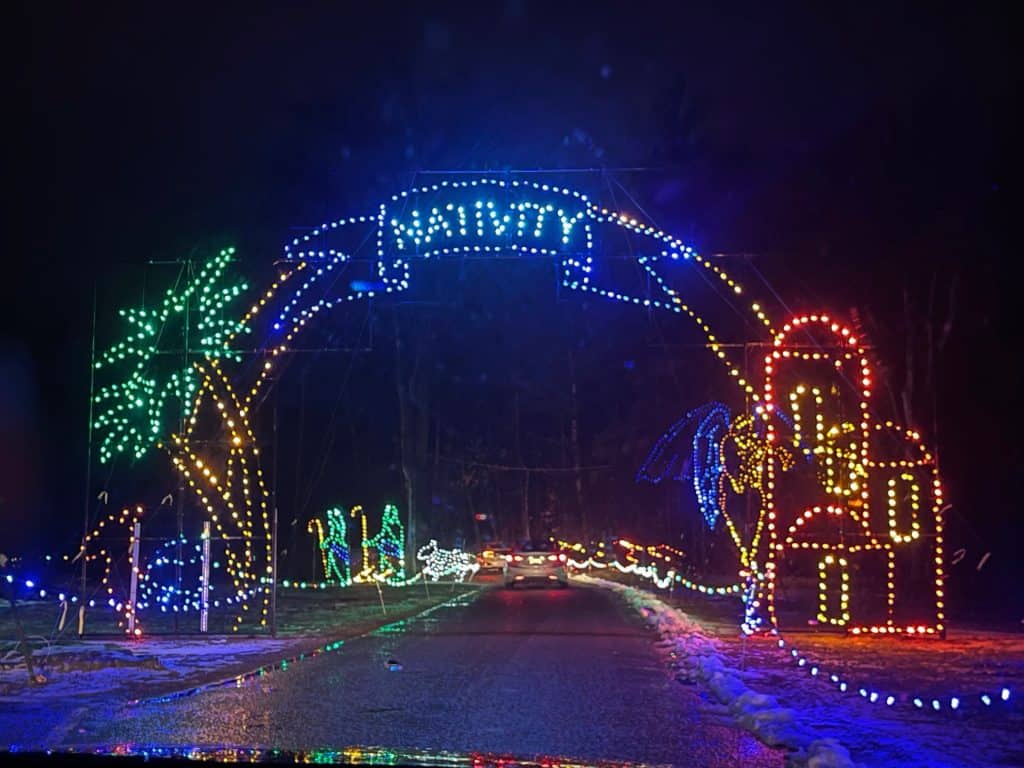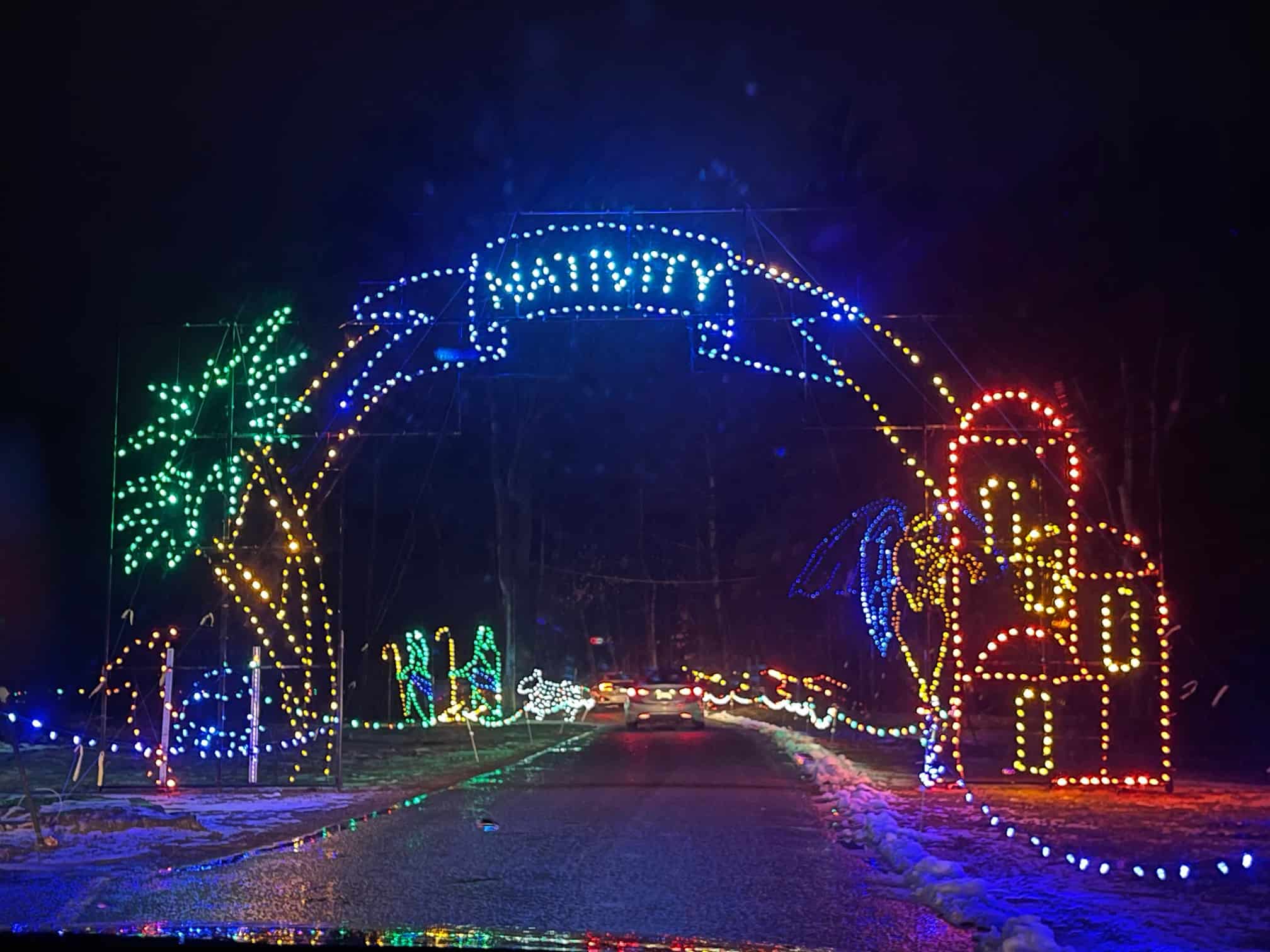 Taffy Lane
December until the end of the month
Back in 1981, one house above all the others created a winter wonderland on their front lawns. Eventually, the entire neighborhood got involved. They start decorating shortly after Remembrance Day and everyone is in agreement that lights will be turned on by 5pm every night.
There aren't many places to park in the surrounding area but the nearby church seems to be a popular spot for many. The walk isn't long and the cars driving through are very respectful of the children. A two-lane road is reduced to a one-way as everyone tries to see the beautiful lights and give everyone the room they need to stay safe.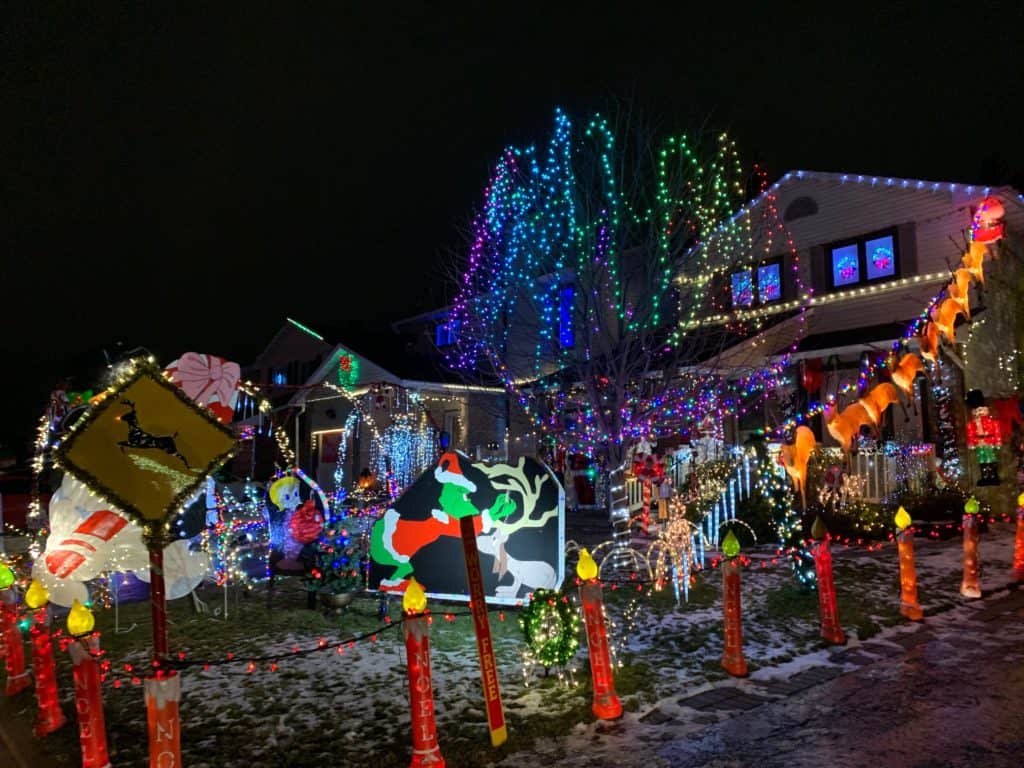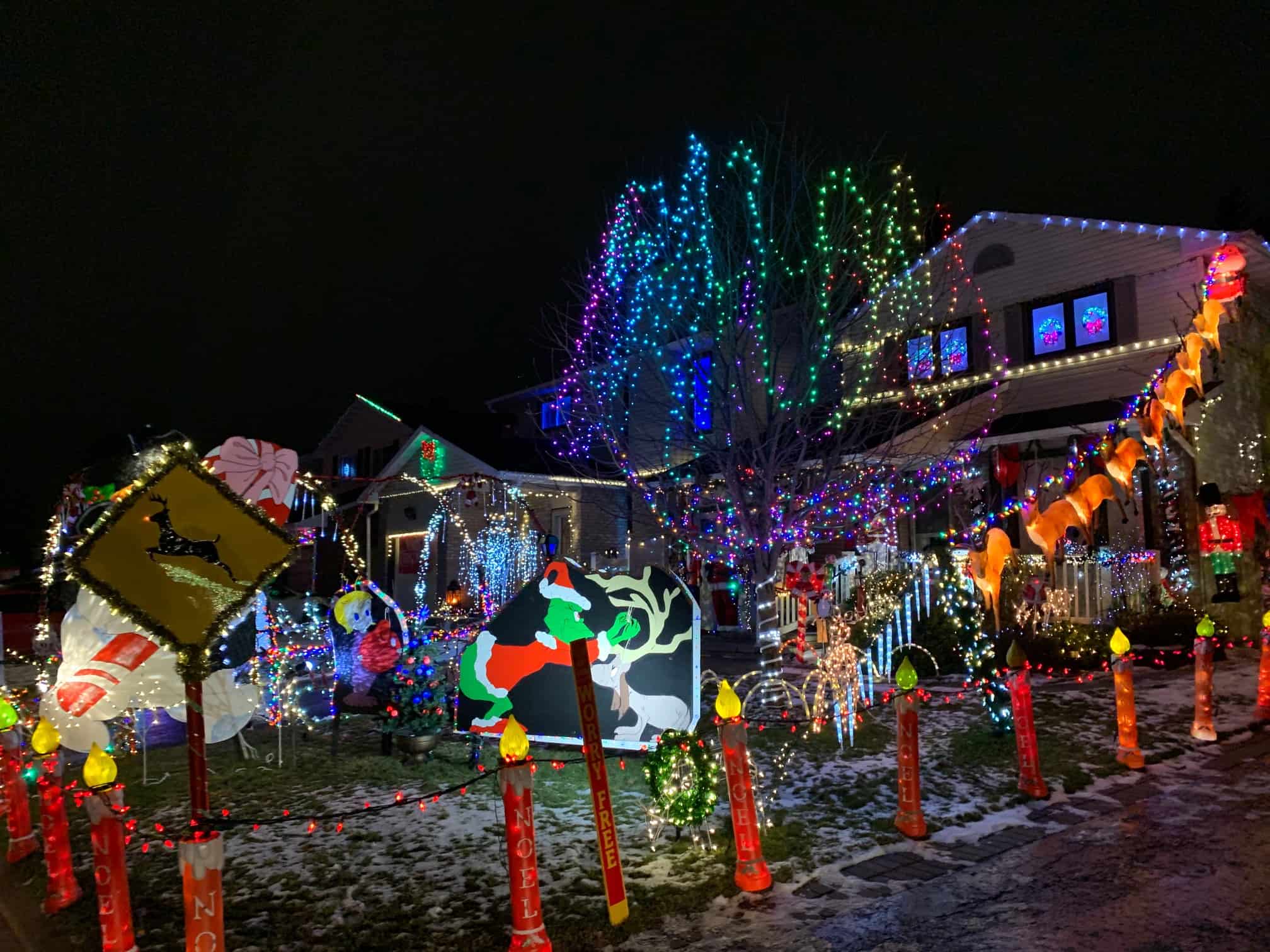 Historic Byward Market neighbourhood
Supporting local has never been more important. The Byward Market is open 9-5, 7 days a week. Local vendors have posted that they will be closing their doors to guests and will only be selling via curbside pickup or delivery. Please contact each individual shop to learn about their delivery and shopping policies during the lockdown.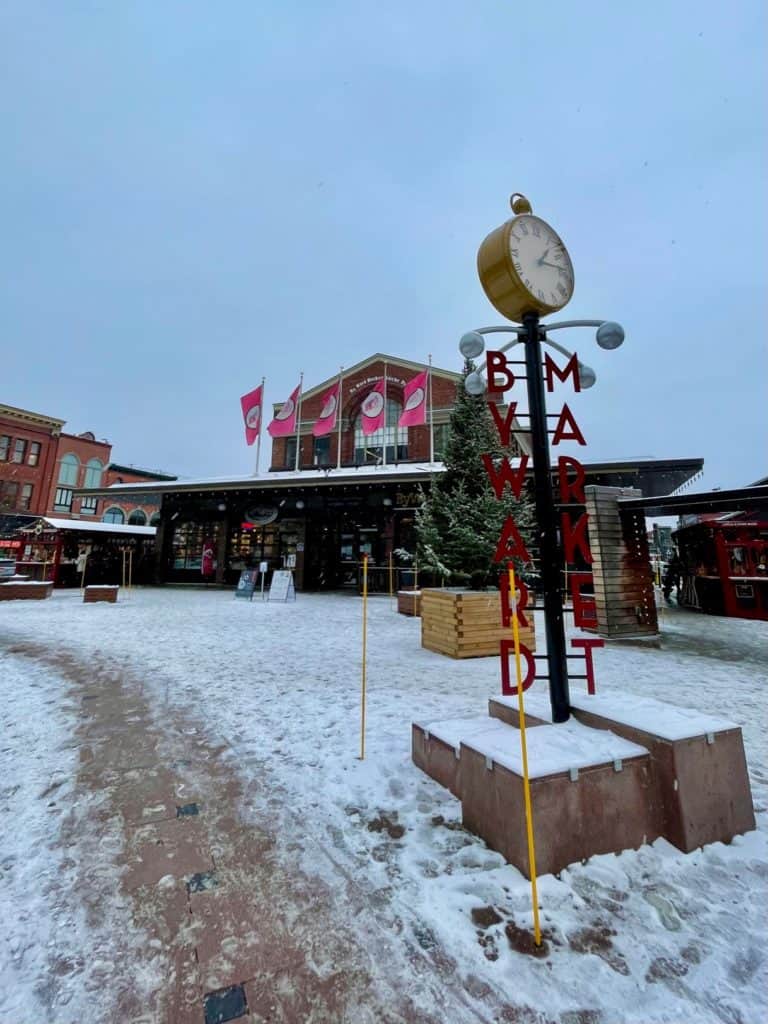 Experience Canadian Wildlife at Parc Omega
Purchasing timed tickets in advance are required to gain access to Parc Omega this year. The grounds and accommodations have been allowed to remain open but travel between regions is still discouraged during the lockdown.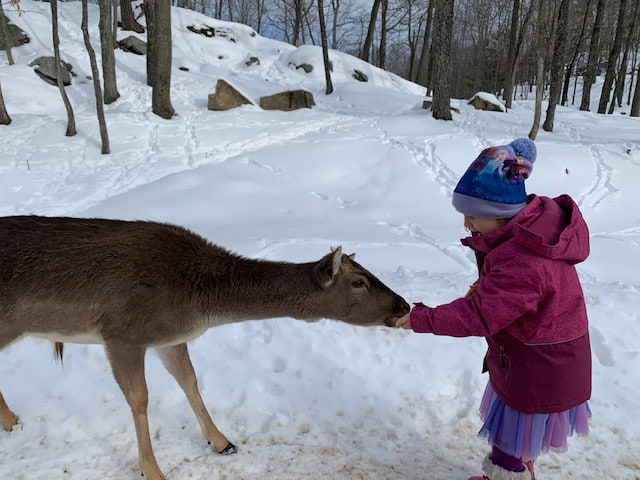 Visit a picturesque small town
There are a number of holiday movies that were filmed in beautiful Almonte and we can see why. I always suggest visiting small towns on Sunday mornings, this leaves the streets bare for amazing photos and cheap parking. And you can be out of town by the time the locals are running around and thereby decrease their risk of exposure from out-of-towners.
Many of the shops in these towns still offer curb side pickup so if you are looking to support the local economy, check out their website for details or be there for opening time when the store is less busy.
We absolutely love the town of Almonte, and we try to visit every few months for a breath of fresh air and some ice cream. I heard a rumor that the ice cream place was still open during the winter months so we will have to visit them again in January when all of this is over.
Go For A Winter Hike
Eventually, when it finally snows for longer than 5 minutes and it actually stays on the ground, it will be a great time to go for a snowy, wintery hike.
As of right now, Ottawa and Gatineau are still allowing guests to visit the parks from out of town but we do strongly recommend visiting during the week and at least bringing a face mask. Last time we went for a hike, the trails were busy.
While there may be signs for one way traffic, there is always that one person that goes against the flow, or a group that decides to stay a little too long in a photo spot and you want to pass them on a narrow bridge.
Gatineau Park
Sugarbush trail
Ontario
Mill of Kintail Conservation Area
Final Thought
During the lockdowns, everyone needs a little outside time. Enjoy what Ottawa and area have to offer on this Ottawa Winter Bucket list but first and foremost, be safe. All of our sacrifices this year are for nothing if we can't come together as a community to keep ourselves and eachother safe.
You May Also Like…