What to see in Triberg
As we were driving towards Heidelberg for the Christmas markets, we decided that we wanted to visit Triberg again, since I hadn't been there yet. Rhine falls was also on the way to Zurich, so we wouldn't be making that much of a detour. Fine. Detour justified, we canceled the Heidelberg hotel and decided to spend the night at the same place that hubby took his parents when they visited during the summer. Along the way, I googled What to see in Triberg, just to be sure. I mean, I know he had a great time but this was December after all, would anything still be open?
This post may contain affiliate links.
To which I earn a small commission, at zero cost to you!
Find more info in our
Privacy Policy
.
Hotel
Like I said, the Berghotel is where the hubby stayed last time and he enjoyed it so much, that he booked it again. The wifi doesn't reach our room, still, and the town has very poor Cell phone signal so it was a quiet evening away from technology. The restaurant had great reception, though, if you really need to stay connected. We parked at the very top, unloaded the car and hubby brought it down a pinch to the car park.
The rooms are fairly large. Hubby and his parents shared a room; a queen bed, with curtains. A double sofa bed that lays on the floor. Plenty of room around everything for the munchkin's cot and everyone was still comfortable. One room has a full kitchenette but they closed it due to high expense; in order to keep the cost of the room down, the electricity bill had to go down.
Breakfast was included in our reservation. The restaurant is available for dinner during peak seasons, which December is not, but I hear the food was amazing.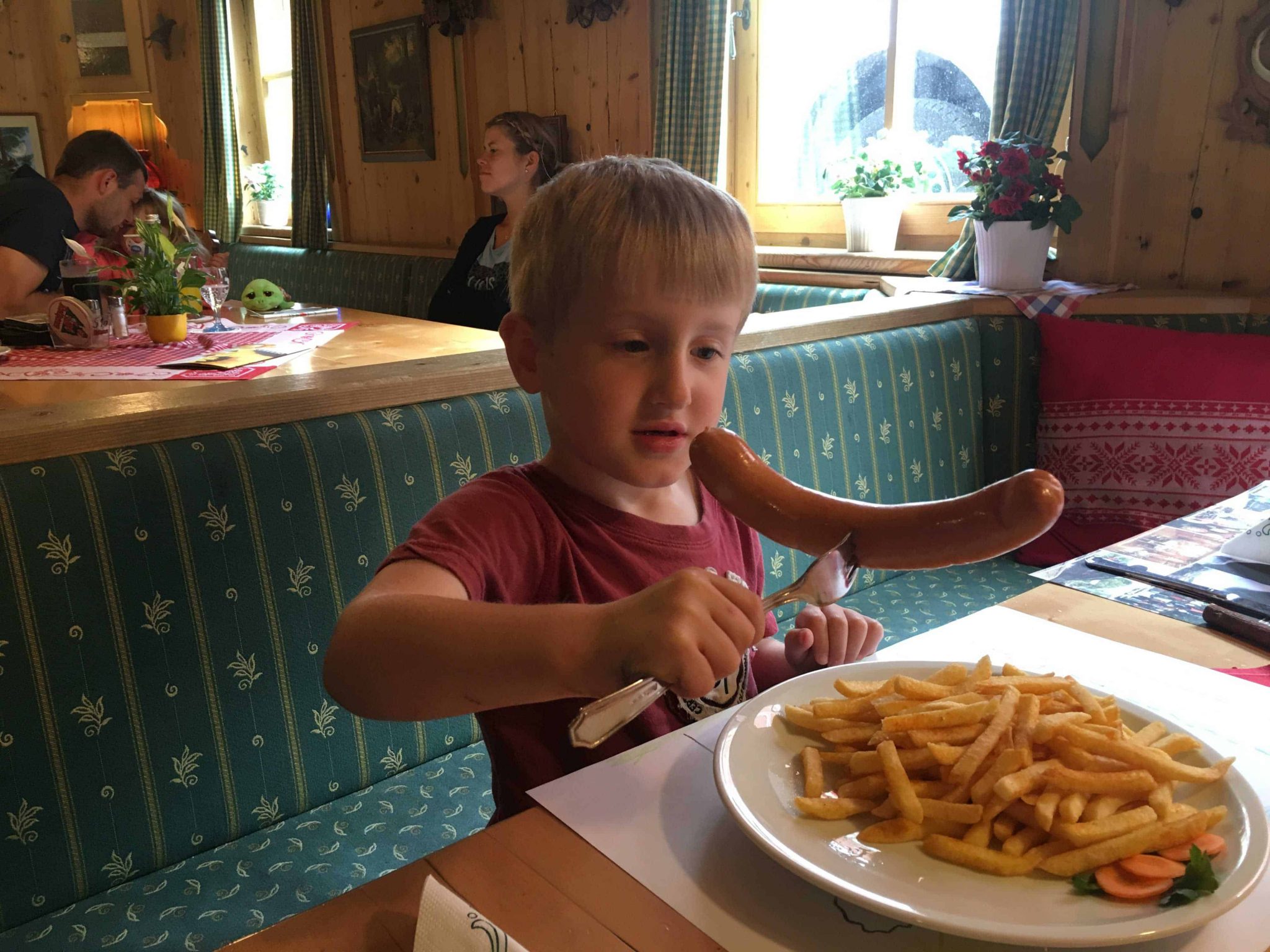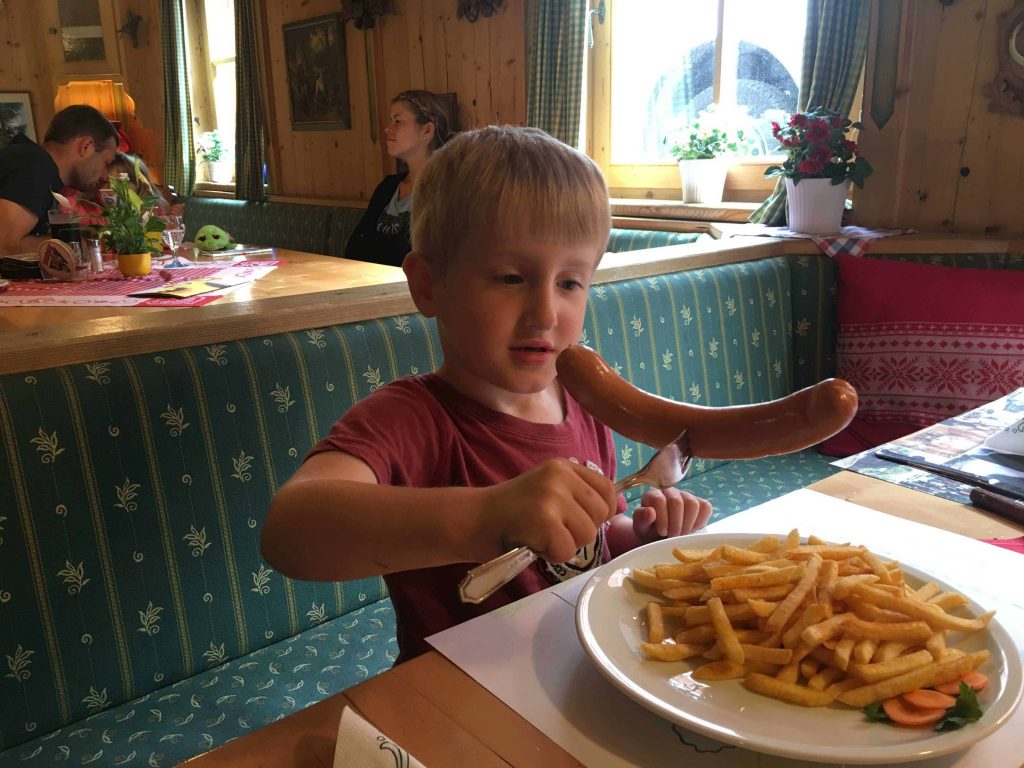 Waterfalls
The hotel came with a Triberg city card. This gave us free public transit for the length of our stay, access to the indoor kids park, as well as free access to the waterfalls. I didn't realize the waterfalls had a fee, but once we saw all the paths that needed to be taken care of, I understood why it was needed.
Why charge a fee if everyone is going to get a free card anyways? I asked my hubby this and the only reason we can come up with was 'day-trippers'. The town would like the tourists to stick around for longer than a few hours, and what better incentive than giveaways.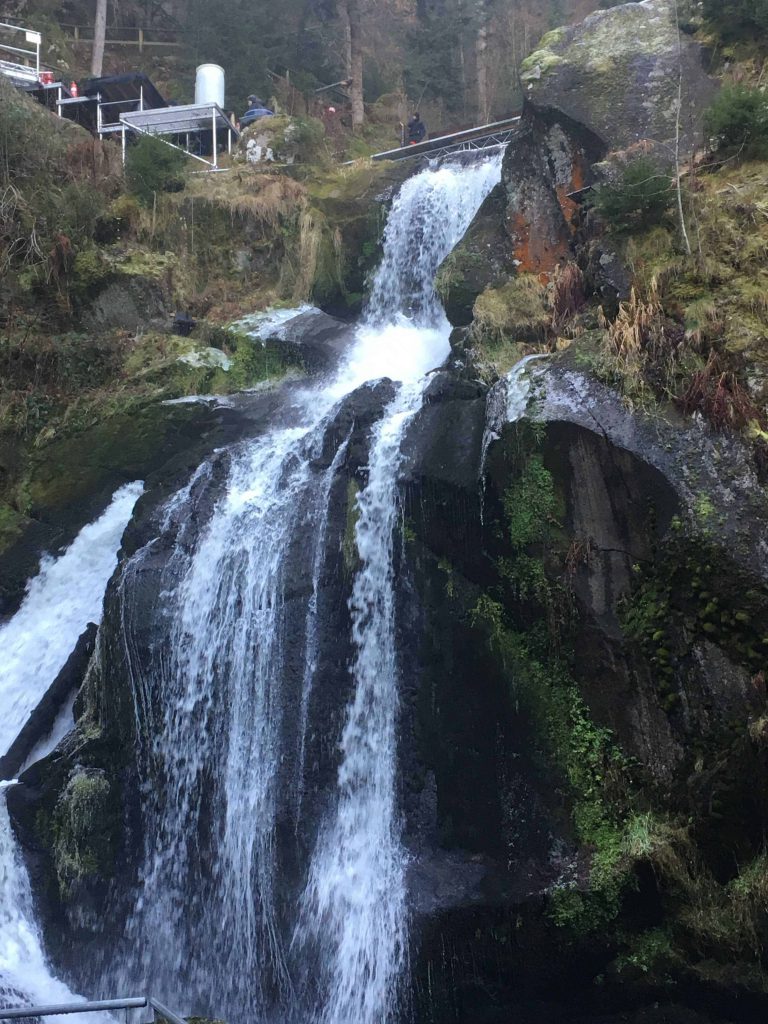 We had the opportunity to check out the Black Forest Museum. It gave us a glimpse into Cuckoo clocks, braiding straw, the glass industry, clock making and wood working, as well as popular fashion from the region.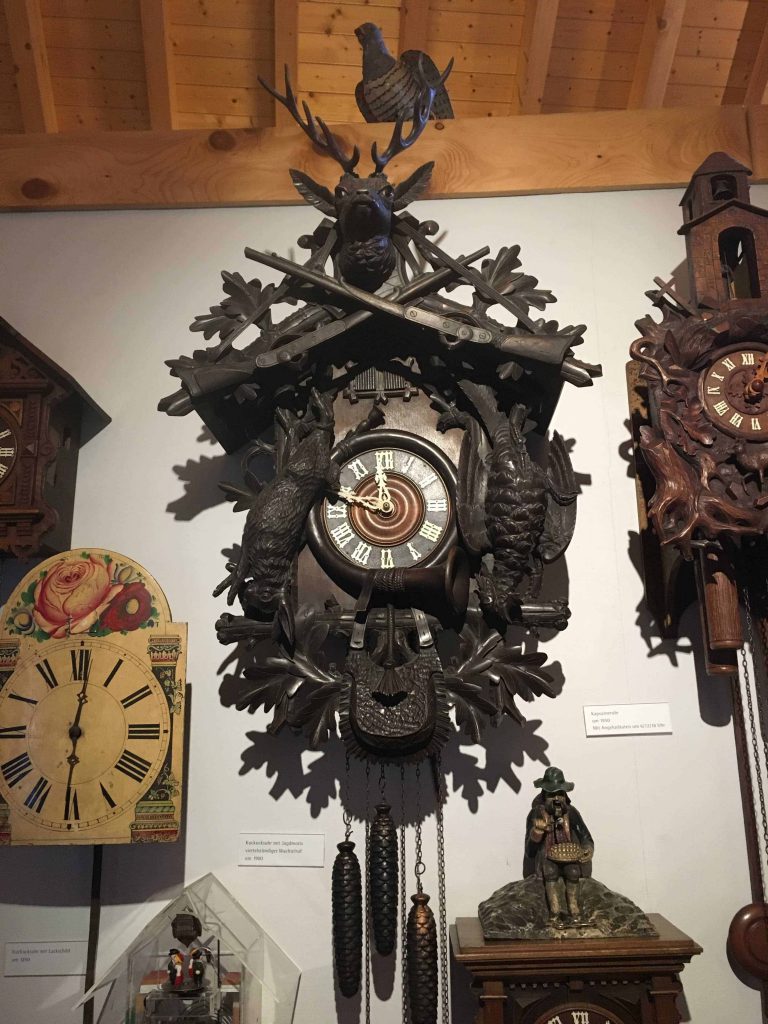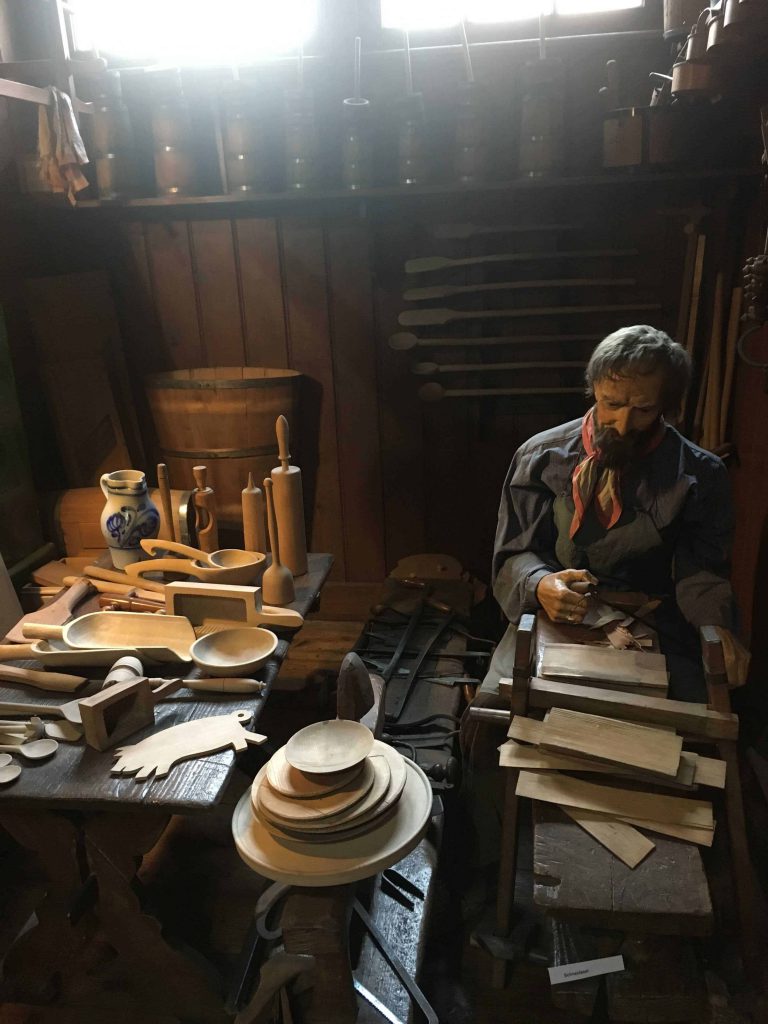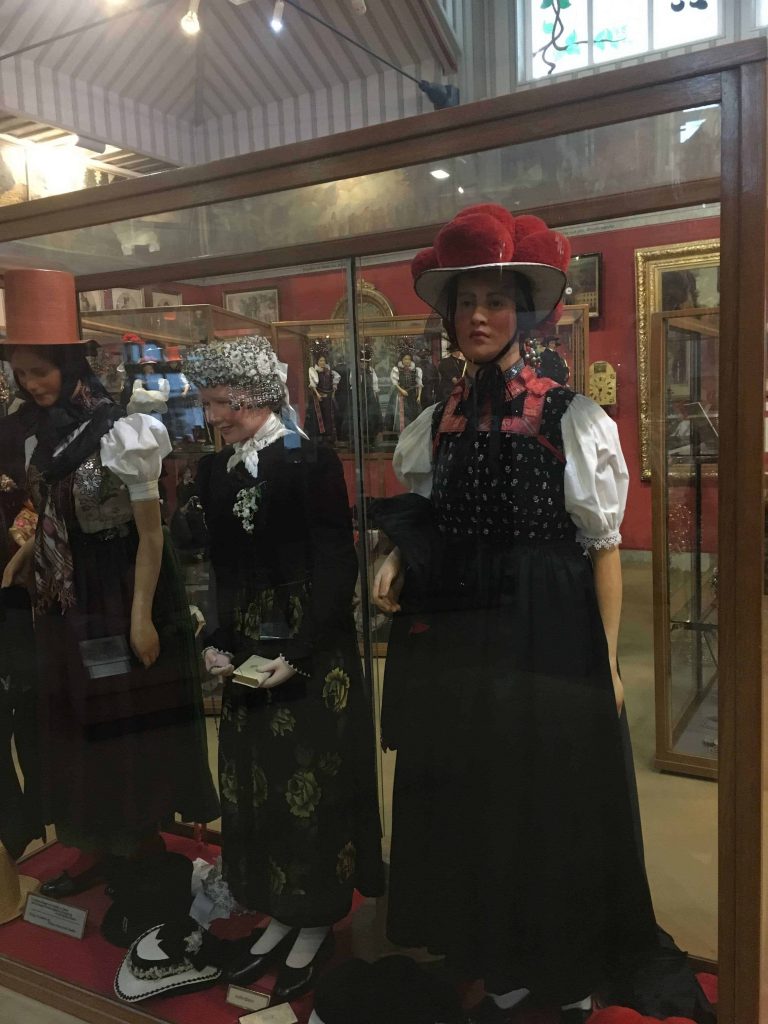 In case you were wondering, the hat with the pompoms is called a "Bollenhut" and it was a traditional headpiece for protestant women starting in the 1750's in the Black Forest. Unmarried women wear red pompoms, and married women wear black. It was traditional until the mid 20th century, when the Bollenhut started only being worn during holidays and traditional events. If it looks familiar, the famous Black Forest Cake got its appearance from the Bollenhut.

One can't stop in the Black Forest and not own a Cuckoo clock. Keep in mind, not all clocks are created equally. There are larger ones, pictured here, that are completely created by the master craftsman in his shop, and others that are significantly smaller and less expensive, that are partly mass produced and only the finishing touches on the outside are created by hand. We purchased two small ones for the kids, they have a Cuckoo but no music. Our clock in the family room has three weights so it tells time, Cuckoos and plays music.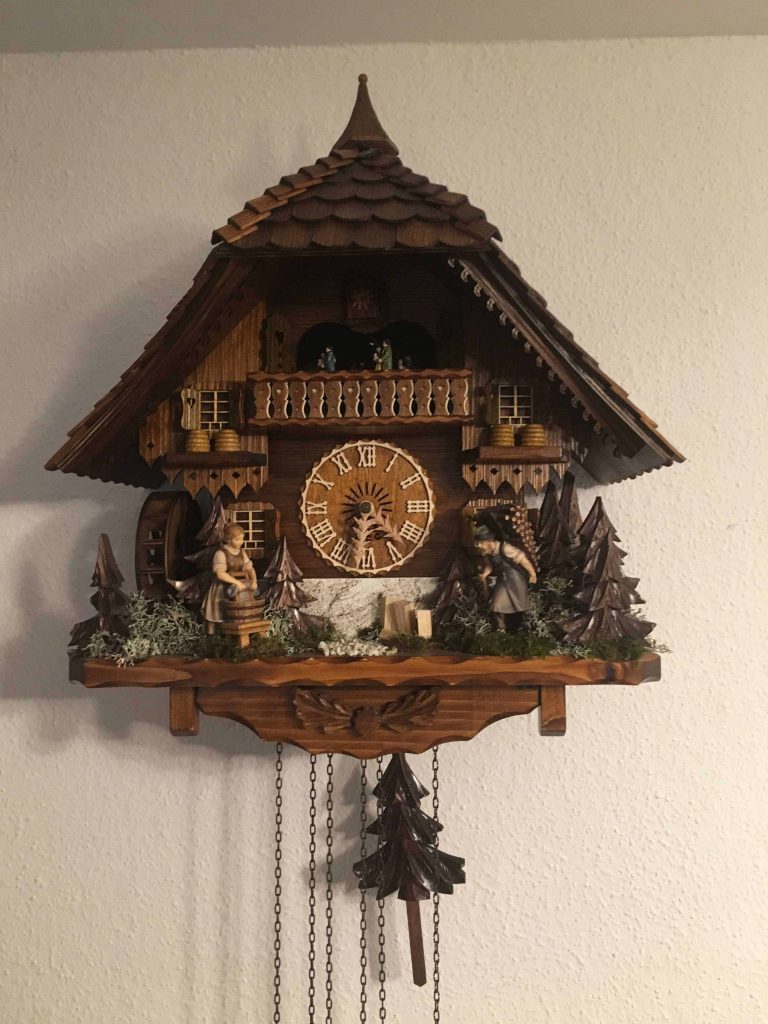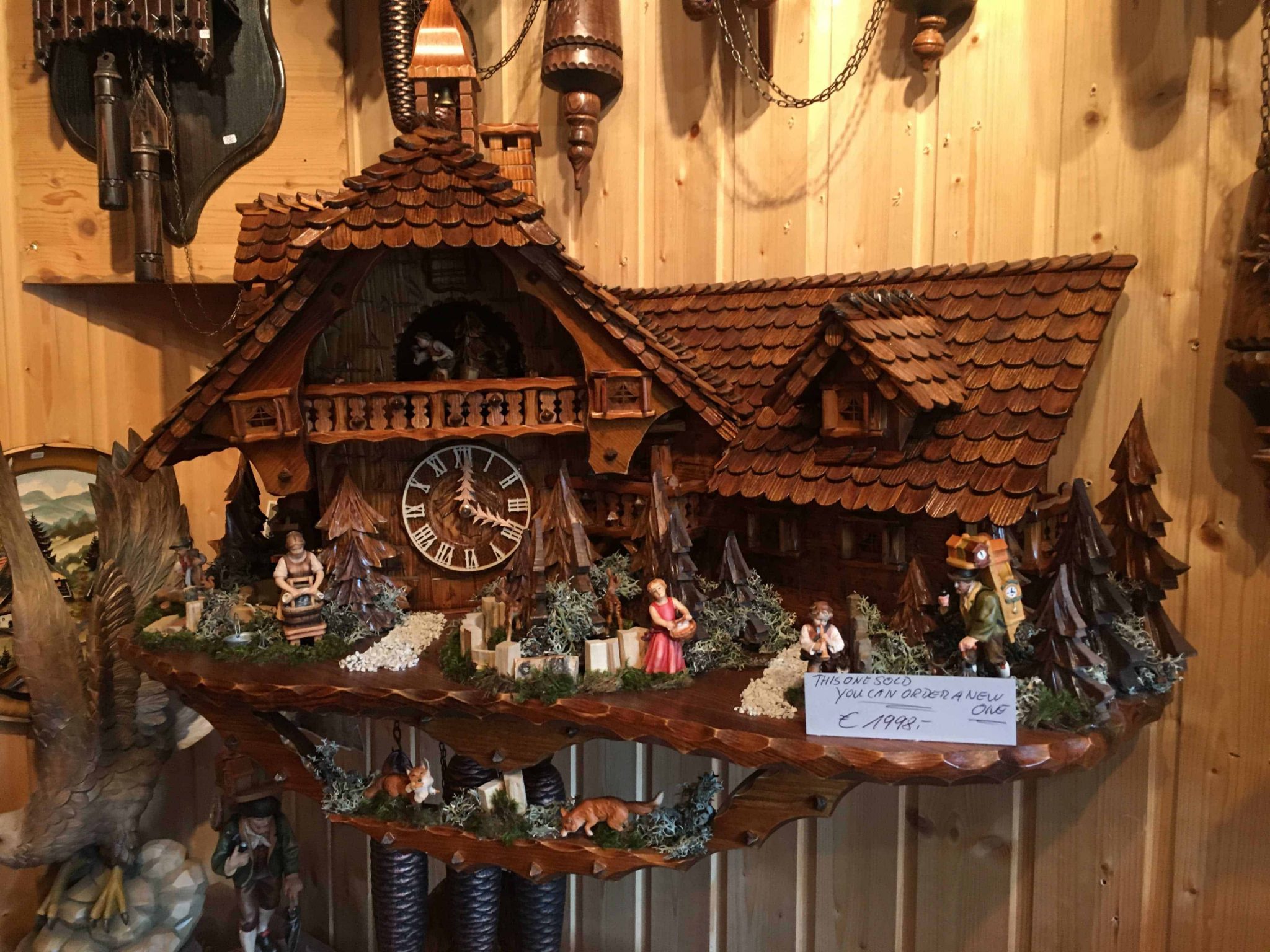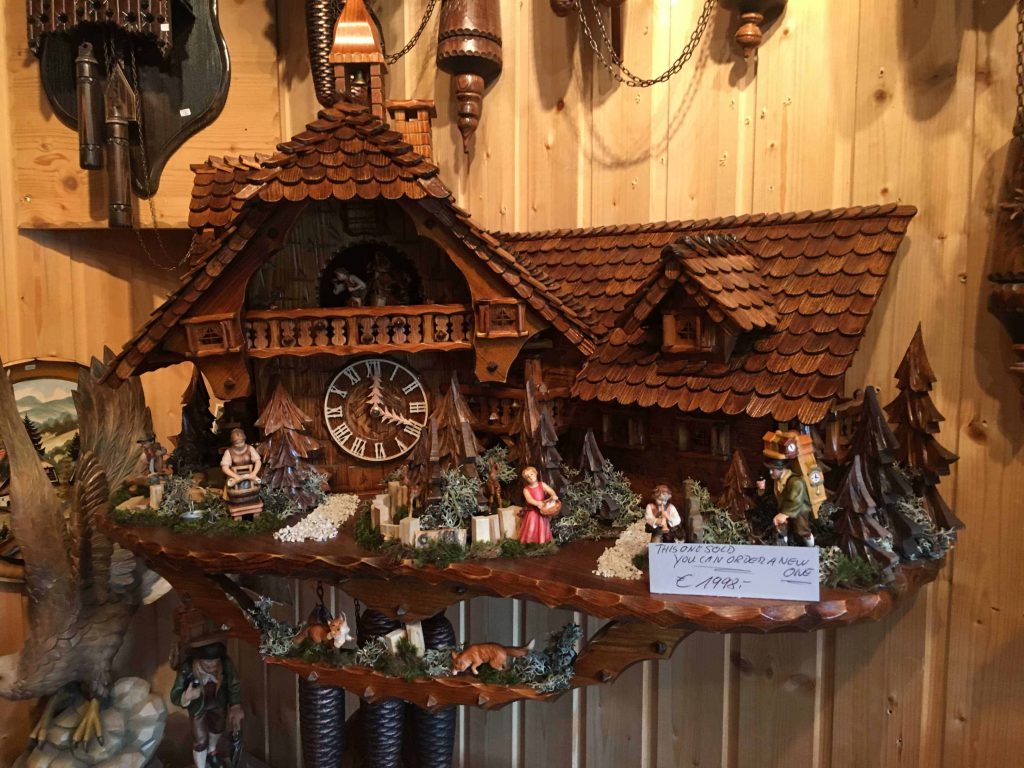 After much research, we found Oli's clock store on line and decided to give him a look-see before anything else. We also stumbled upon House of 1000 Clocks. Both are great clocks, great quality and sell a large number clocks to tourists like my self and my family. Here is the difference (no, I am not being paid for this). House of 1000 Clocks is largely made in China, they are less expensive, mass produced, and they have repair shops around the world to help you out if the clock needs work done. Oli, on the other hand, creates his large pieces by hand, in store (while you watch, if you can catch in him the store that day). His pieces are more expensive because of this, and he does not have contracts around the world for service, so it is up to the client to get the clock to him for repair.
At face value, we didn't noticed too much difference between the clocks so we asked Oli's how is he still in business. Other than people wanting the "real deal", the guts of his clocks are also more "authentic" in the sense that they are made in the traditional fashion, as opposed to mass produced.
House of 1000 Clocks made some great pieces, and I am familiar with their work through various retailers in North America and throughout Germany, but we made the active choice to pay that little bit more and buy through Oli's.
Saying all of this, there are more stores in the world that sell Cuckoo clocks than just these guys. These are just the two that we personally researched while we were looking at Triberg. Amazon also has a handful of options.

Return visit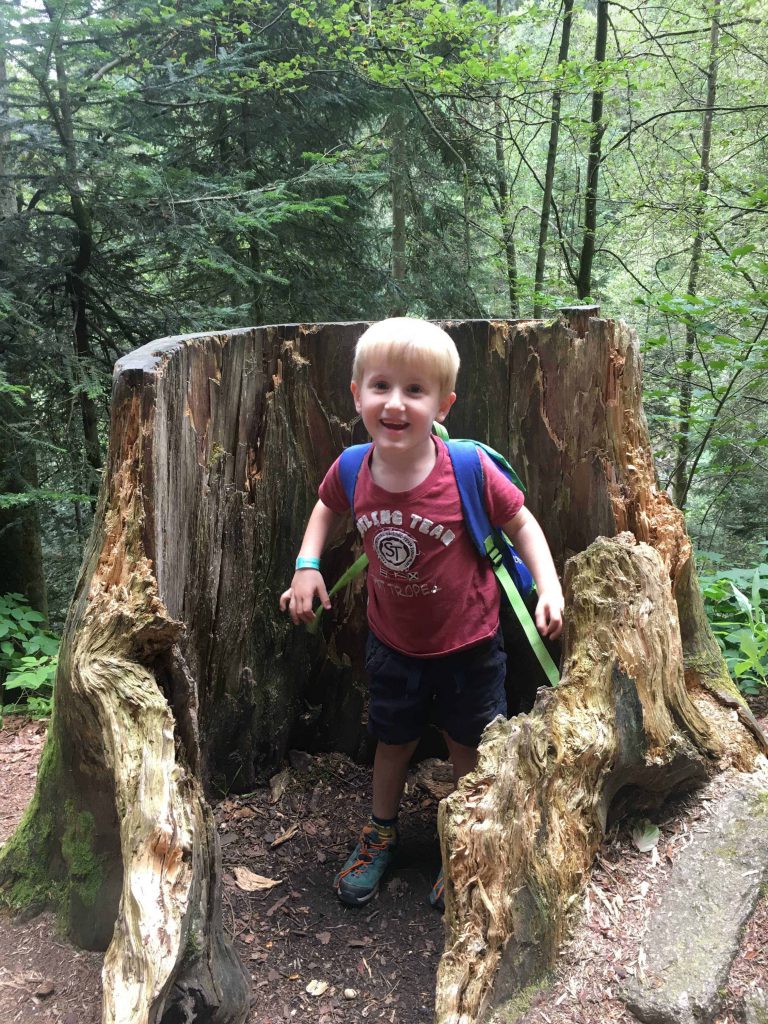 Hubby and munckin went to Triberg in August with his parents, Nanny and Gramps, to buy a few clocks. They spent a few nights and the weather was quite favorable, and were able to visit a few more places.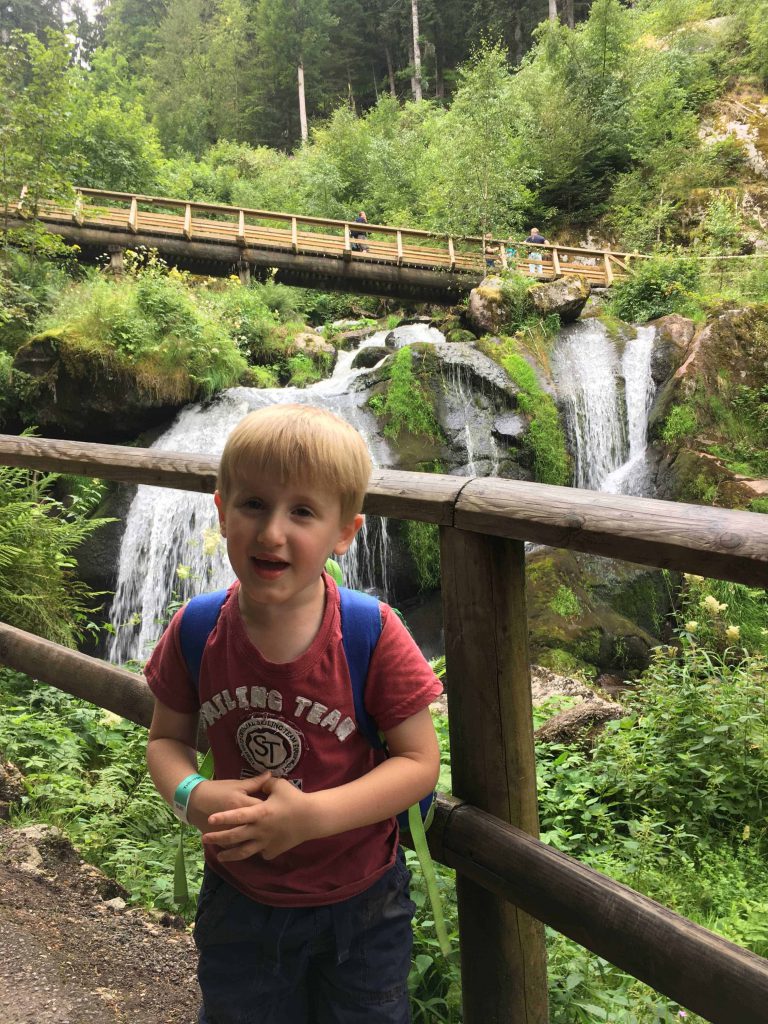 This bridge behind him is where the concert and light show starts during the Christmas markets (December 26-30). It is inaccessible in the weeks leading up to it, so the workers can set it all up.

Souvenirs
Your Thoughts...
Please share your thoughts in the comments or reach out on social media...We would love to hear from you.
You May Also Like
20 Things to Know Before Visiting Germany
25 Ways to be a Sustainable Traveller
How to Make Travel Affordable, as an Expat