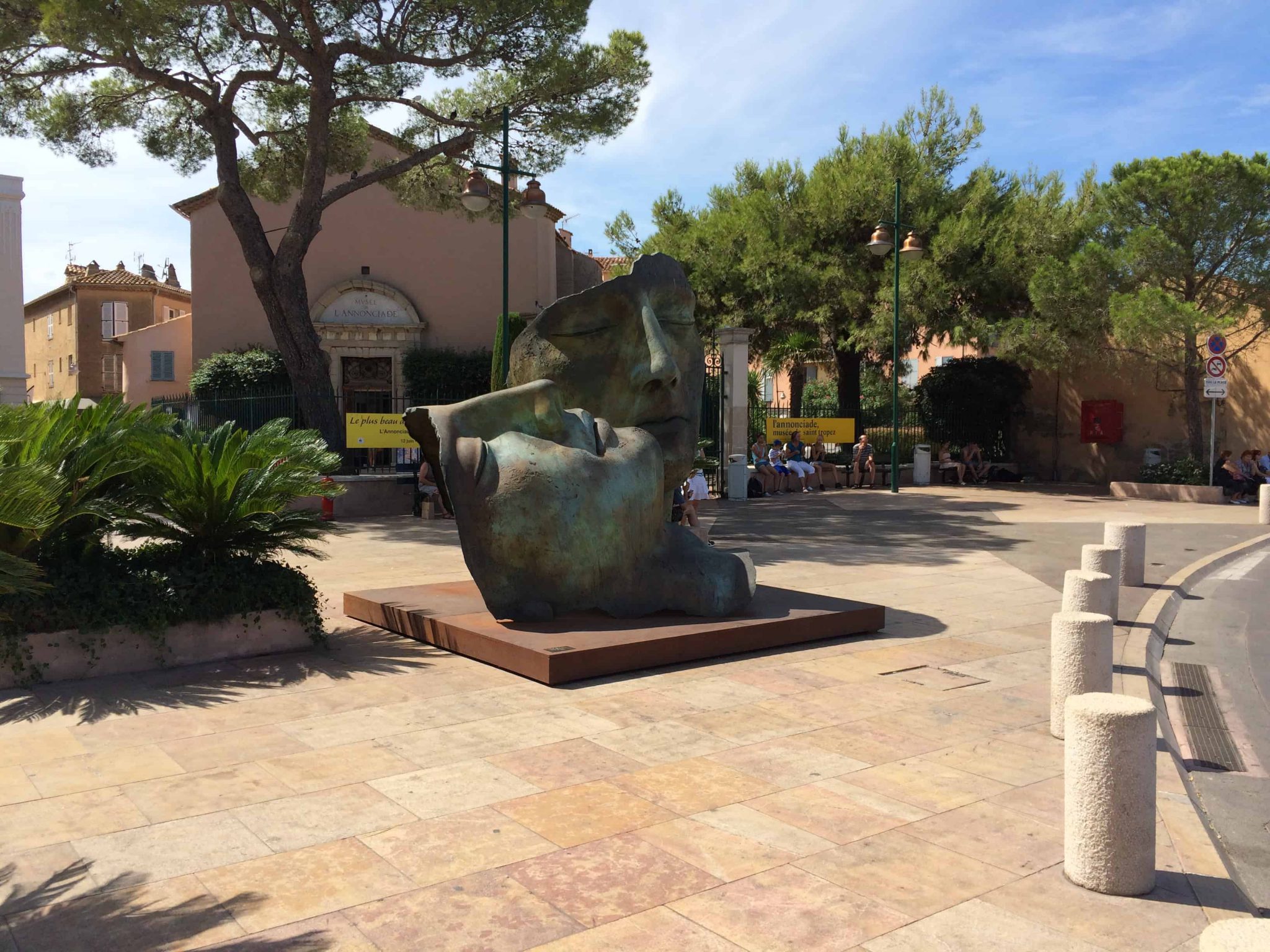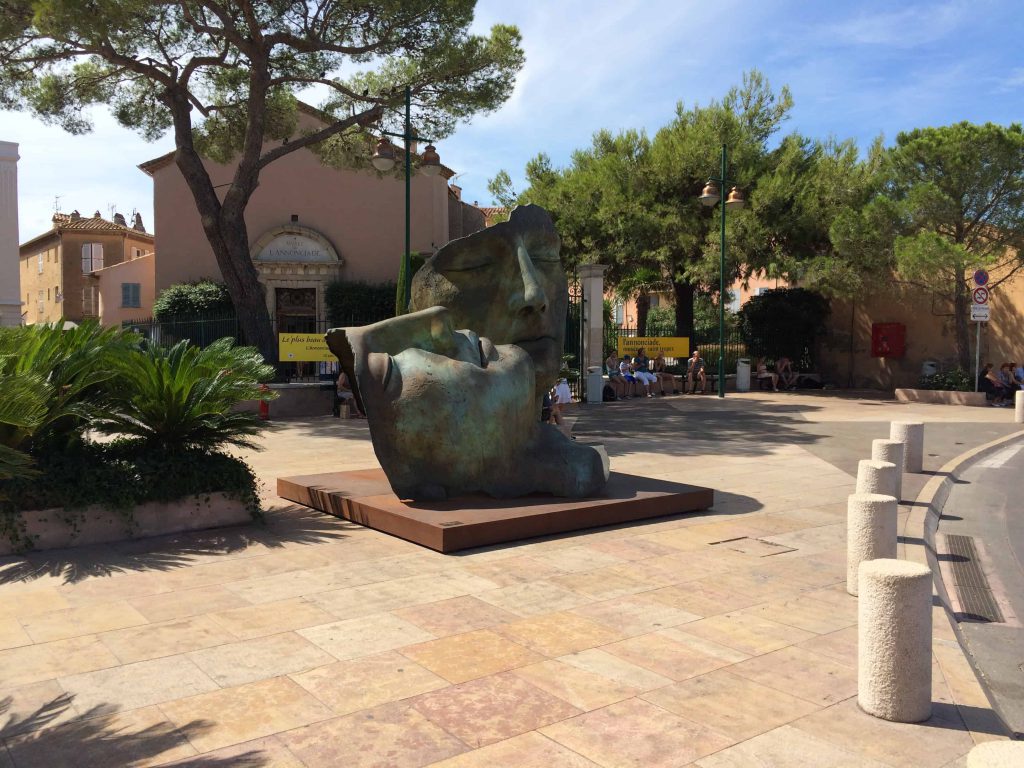 When the opportunity came along to spend a week at a chalet in Port Grimaud, center of the Golfe de St. Tropez, we jumped on it, despite having a newborn.
Vacation of a Lifetime with a Newborn
I have been dreaming about visiting the Mediterranean since my honeymoon when we visited the Caribbean. When the opportunity came along to spend a week at a chalet in Port Grimaud, the centre of the Golfe de St. Tropez, we jumped on it, despite being 6 months pregnant at the time.
Driving from Germany?
Our time-share finally arrived, with a 3.5-year-old and a 4-month-old, overworked daddy and exhausted mommy. We had initially wanted to drive; taking a few days before and after our vacation week to break up the 11-hour drive. There was plenty to see along the way; Nancy, Lyon and Avignon on the way there; Annecy / Geneva and Strasbourg on the way home. These were each 4 hours apart and made a nice little morning drive.
Short Drive Experience with Baby
After driving 2 hours (3 with traffic) to the Hague a month prior, and having the baby scream, whine or just be miserable for the majority of the ride home, we decided against it. My dad also made a good point; my car isn't exactly new. What would happen if it broke down during our journey – that's at least 3 days for anything to arrive from Canada. Driving our car, hotels, food and gas actually cost the same as flying and renting a car once we landed – so we decided to fly and do the road trip when baby girl is a little older.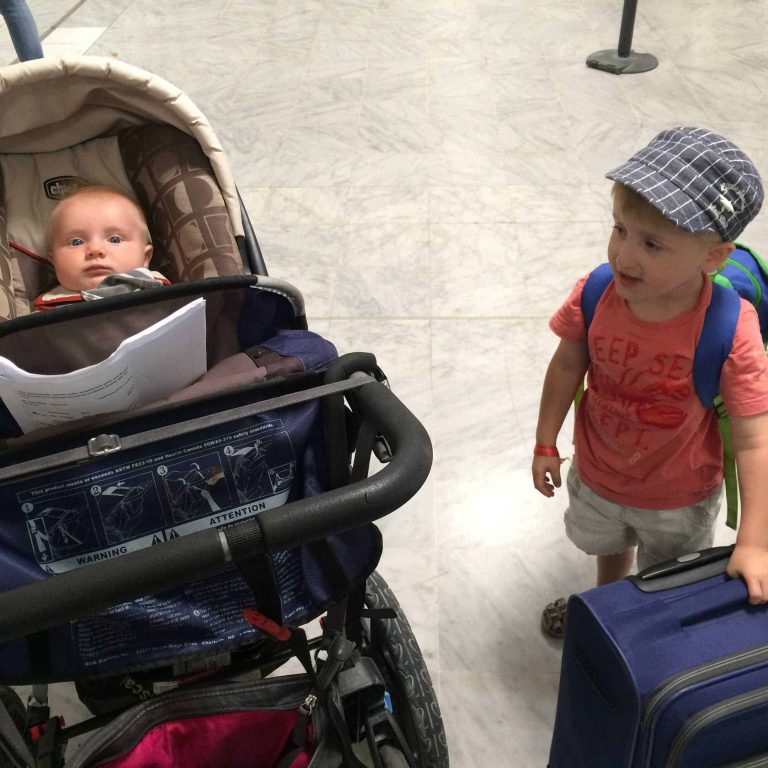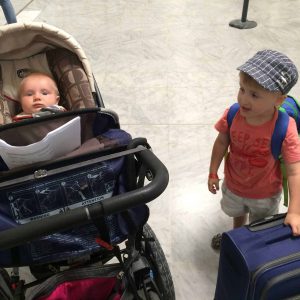 Expedia Lessons Learned
Expedia forgot to tell me a few things when we booked through them so we had to pay extra for our checked bags and Air Berlin bag drop-off couldn't accept payment so we had to wait in another line. FYI, if you are in a rush, jump into the priority boarding line with your children and mention that you board in an hour. 
I have to say, Marseilles airport would have been a better fit, only because it was cheaper and a bigger airport, but flights don't leave Dusseldorf for Marseilles without a connection on Saturdays – strange, I know.
The Flight to Nice, France
I have done a connected flight to London and I didn't enjoy it, now add a baby – avoiding it at all costs. We flew into Nice instead.  A pleasant enough flight, baby and munchkin slept the whole time, and it was only 1.5 hours. We needed to take a shuttle to Terminal 2, then hike around the terminal to the car rental building.
We left the house at 9 am to catch a train to the airport – we arrived at our chalet at 6 pm. A very long day for everyone.
Long Day but Time for the Beach
Munchkin had been asking about the beach for weeks, and we told him that the airplane was taking us to the beach so despite it being almost bedtime, hubby took him to the beach for 2 hours to play in the water while I put baby girl to bed and unpacked our suitcases.
Local Touring
We had initially planned to visit some of the larger cities within 1.5 hours drive time from the resort, but after the wailing in the back seat, we decided to take a closer look at the surrounding area and found plenty to do that was both relaxing and fulfilled my need to tour. In this case, it would have probably been best to hire a car service to drop us off and pick us up, but we had no way of knowing.
Your Thoughts...
Please share your thoughts in the comments or reach out on social media...We would love to hear from you.
You May Also Like…