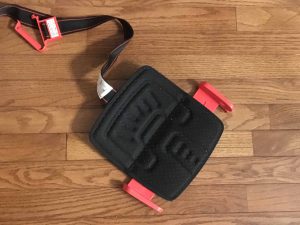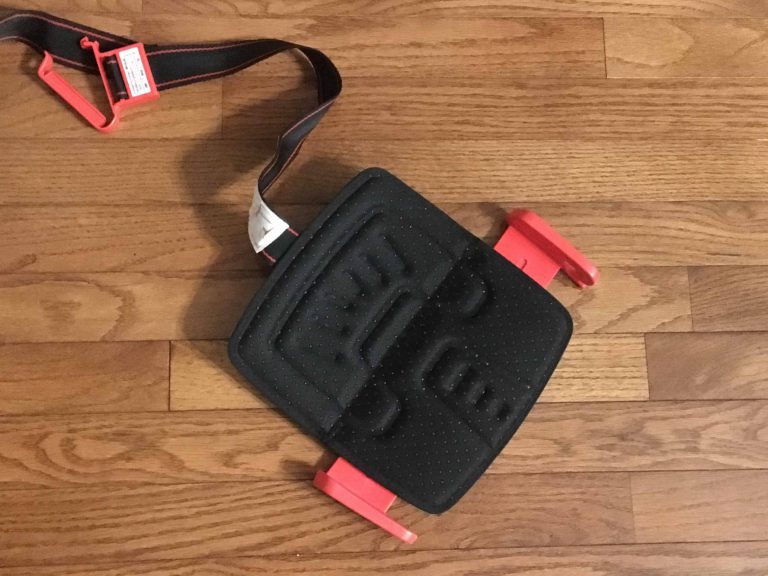 Portable Car Seat For Travel
Found yourself planning a vacation and realize you need to rent a car? Or hire a taxi? How will the little ones legally sit in the car?
You can rent a car seat from the dealership (heaven knows how often they have been cleaned, if they have expired, or been in an accident), you can request the taxi have an appropriate car seat and pray they know what they are doing, or you check your own car seat at let it be at the mercy of the luggage handlers. Personally, I think all of these options suck.
Why would I spend $15/day renting a car seat, or truck mine all the way across the world, just to be used 2 times during our entire vacation? Other than for safety, of course. The mifold is the answer travelling families have been waiting for. Store this little contraption in your carry-on bag and you are gold! It weighs 1.6lb (750g), about the same as a small bottle of water.
This post may contain affiliate links.
To which I earn a small commission, at zero cost to you!
Find more info in our
Privacy Policy
.
How is it possible for mifold to be 10x smaller and just as safe?
A regular booster lifts a child to be in a position of an adult. mifold does exactly the opposite… instead of lifting the child up, it holds the seatbelt down.
Who can use the MiFold compact car seat?
According to mifold themselves, the booster seat is designed for ages 4+. USA: children from 40 Ibs to 100lbs. EU: children from 15kg and up to the height of 150cm. Specific regulations differ by country and could be based on age, weight, height or a combination of these.
The mifold conforms to or exceeds regulations in Canada, China, Taiwan, South Korea, USA, and Chile.
How does it work?
Being a portable car seat, it is quite easy to use. Our advice is to try it at home before you travel so you know where the leg guides are and how the seat belt fits. You can also view the video below, which goes into more depth on how the MiFold works.
Is this the best travel car seat?
We can't say if it is the best, but it certainly is great for family travel or for using in a taxi etc. Being so lightweight and compact means it is a great travel essential for children. Checking your booster seat isn't always safe and renting one is about as expensive as buying a new seat on each vacation. With the mifold, you have the peace of mind knowing that your child is safe and comfortable and without compromise.


If you are looking for a portable car seat for travel then we would advise looking at the MiFold as an option. We do tend to use high back booster seats during long travels, as they offer more neck and head support when they eventually fall asleep, and they always fall asleep, but for the odd short distance car journey, we will definitely use the MiFold travel booster car seat.
Your Thoughts...
Please share your thoughts in the comments or reach out on social media...We would love to hear from you.
You May Also Like…
Travel with a Stroller | Should You Travel with a Stroller?
Best Products For Traveling With Kids – Reviews
Tips for a Great Night's Sleep In a Hotel