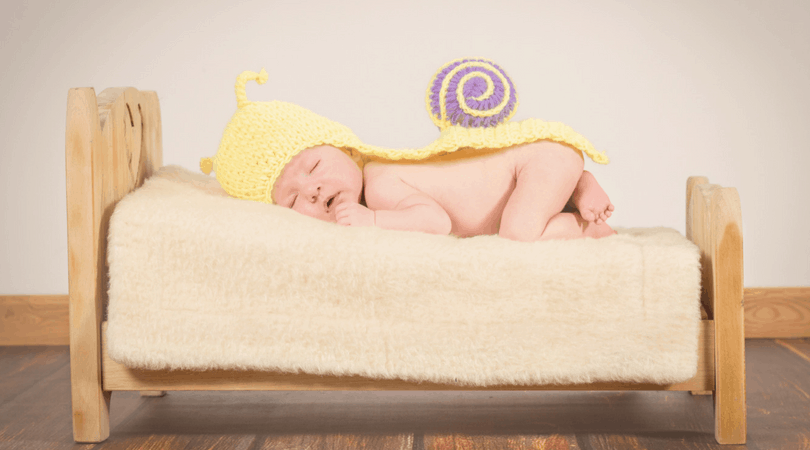 The best travel cribs are super portable to make your job a tad easier. Whether you're jetting off to Europe for a summer vacation or hanging at grandma's for the weekend, your little one will need a safe place to sleep.
What is a playpen?
A playpen is a North American word for pack 'n play or travel cot. This can be confusing because North Americans refer to most portable camping beds or toddler travel beds as a cot. A playpen can also refer to just a set of rails placed on the floor to contain a crawling child, where all of their toys are placed and they can be allowed to roam freely while mum and dad sneak away to use the toilet in peace.
This post may contain affiliate links.
To which I earn a small commission, at zero cost to you!
Find more info in our
Privacy Policy
.
A crib is also another North American word for cot or baby bed. These are the permanent fixtures in the child's bedroom and not the portable kind.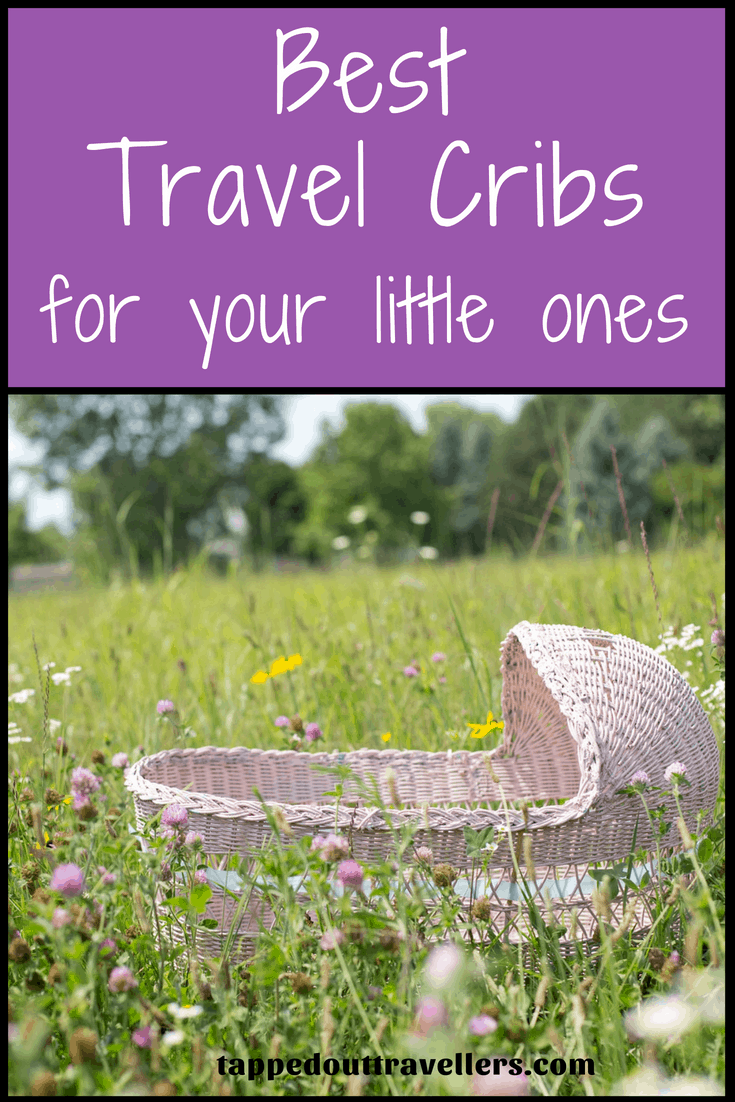 Should I pack the playpen or rent one?
Depending on how much space you have in your trunk or luggage allocation with the airline, there is something to be said for either scenario.
Renting a playpen
Most hotels will have a few baby beds available for guests. They can be reserved in advance, during the time of booking. They will come with sheets and a blanket (though we never use it). It is best to read the reviews for this hotel, specifically from parents that have used the rental, as it can differ from a pack 'n play to an actual crib – and the mattresses all differ as well.
We have rented a handful of great playpens, and a handful of horribly hard and uncomfortable playpens. It just depends on the hotel and what they stock. Hotels may also charge for the rental. Some charge a flat fee of $20 for the whole stay, others have been known for charging $20 per night – essentially charging for the extra body in the room – since their policy is to allow one extra child for free using existing beds; renting a playpen means we are not using an existing bed.
Bringing a playpen
By bringing your own playpen, you are sure that the kids will sleep soundly and they will be comfortable. Parents can also sleep soundly knowing 100% where the bed has been and cleanliness of the linens. The kids will be used to the mattress, the way the light looks through the mesh sides, the sounds the bed makes when they roll over. Nothing should be new to the kids when they are using the same bed each time.
Our oldest insists on using his own bed, it doesn't matter how hard it is to bring with us. This has been his travel bed for 4 years and he is accustomed to it. He feels secure in his travel bed, even when we are in a new hotel room every few days.
Many airlines allow children under a certain age to bring 2 baby items free of charge, and they are not counted towards checked bags. When deciding which baby items to bring and which to leave home, double check how many checked pieces you are allowed, and how many free baby items you have been given. Take this with a grain of salt, however. Just because you are able to bring many pieces, doesn't mean you should. You still need to bring it to the counter and pick everything up at the carousel once you've landed. Sometimes, less is more.
Best Travel Cribs Comparison Guide
Crib vs Toddler bed
There are a few differences between a crib and a toddler bed. Most importantly, a crib is for little ones and a toddler bed is for less little ones; ones that you trust being allowed to walk around the hotel room in the middle of the night while mum and dad are sleeping.
How to choose
Type
There are a few different types of travel cribs (pack n play) for little ones. Some are portable cribs, like at home. Some are portable bassinets, for less mobile babies, and there is even an "upside down playpens" – the kids can crawl in and out of the side door, or have it secured for bedtime. Each type serves a different purpose and is designed for a different type of child.
Size
The size of the playpen will directly affect how often it will be taken out of the attic. Too big and it will never fit in the trunk, too small and the baby will outgrow it within months. Find a playpen that suits your immediate and long-term traveling needs.
Age of the child
Depending on the age of the child when you start traveling, and how often you plan on traveling with the kids, this will greatly affect the type of pack 'n play you choose to purchase. Ideally, you would want to buy something that will last a while, and possibly be passed down to subsequent children (or sold to friends and family).
If the child is nearly out of a crib at home, consider renting from the hotel until they are old enough to graduate to the Portable Travel Toddler Bed. If you know more children are on the way, go ahead and grab a great pack n play that both suits your big kid and will work well for the new baby once they arrive.
Ease of use
If you can't open it by yourself, it is useless. It shouldn't take a team with a physics degree to set up a pack n play. Read through the reviews and see what users have to say. Watch a video of someone setting it up and see if this is something you are comfortable and capable of doing on your own.
Safety
Check out the safety ratings, and watch a few videos. Decide for yourself; how safe do you believe your little one is in this unit. Even after purchase and multiple uses, continue to check the pack n play for any rips, tears, loose screws or other safety hazards.
Top Amazon Best Selling Travel Cribs
Cosco Funsport Play Yard
This play yard is all about keeping it simple, and this is why it's perfect for your family. It is a cheap, reliable playpen for parents who just need a playpen without the fuss. It is safe and easy to use to guarantee stress-free play.
The playpen comes with mesh screens and a solid bottom, it unfolds easily and wheels to wherever you need it, making it a dream to use.
The Cosco Funsport is best for parents that need a playpen without the extras. Sometimes all we need is a playpen. Although others do come with bassinets and change tables, the Cosco Funsport keeps it simple, providing a pop-open area for play to use which forgoes the extras but does not forgo the convenience.
Throw a playpen mattress in for extra padding and comfort!
Check out the latest prices here
Lotus Travel Crib and Portable Baby Playard
The Lotus is more than a travel crib. It's an EVERYWHERE crib. So light. So portable. It sets up in 15 seconds. Use it everywhere, every day. At Home. At friends' for dinner. At a playgroup. Across town. In the airport. Across the world. Light enough to easily move around the house, and quick enough to set up anywhere you want.
The Lotus Everywhere Crib has been thoroughly tested for chemical emissions and is certified to the GREENGUARD GOLD standard, making it the only travel crib in the world to have received this rigorous certification.
Check out the latest prices here
Baby Trend Deluxe Nursery Center
This crib/playpen is great if you live in a small space. It's a perfect size and has a ton of storage on it. The front holds all the stuff I need for when changing the baby. There's even additional storage on the side for more diapers, blankets… etc. It takes roughly 2minutests to set up and it feels very stable.
On a negative note, the instructions are a little hard to manage, which is why many owners have said it takes so long to put together. Also, the "out of the pocket" plastic smell tends to linger a little longer than most, possibly because there are so many pieces. Air this unit out for a few days before putting it away again for vacation.
Check out the latest prices here
Dream On Me Zodiak Portable Playard
Whether playing or napping The Dream On Me Zodiak Playard is a perfect solution for your baby. Set up is a snap and easily breaks down to fit its own compact and convenient carrying tote bag. The four meshed sides are fashioned in trendy designs and colors providing an easy fit to any room. Features include a padded floor and wheels on 1 end for easy mobility.
To clean, wipe with a damp cloth and allow to air dry. Intended for children under 36" in height (or when a child is able to climb out).
Check out the latest prices here
Your Thoughts...
Please share your thoughts in the comments or reach out on social media...We would love to hear from you.