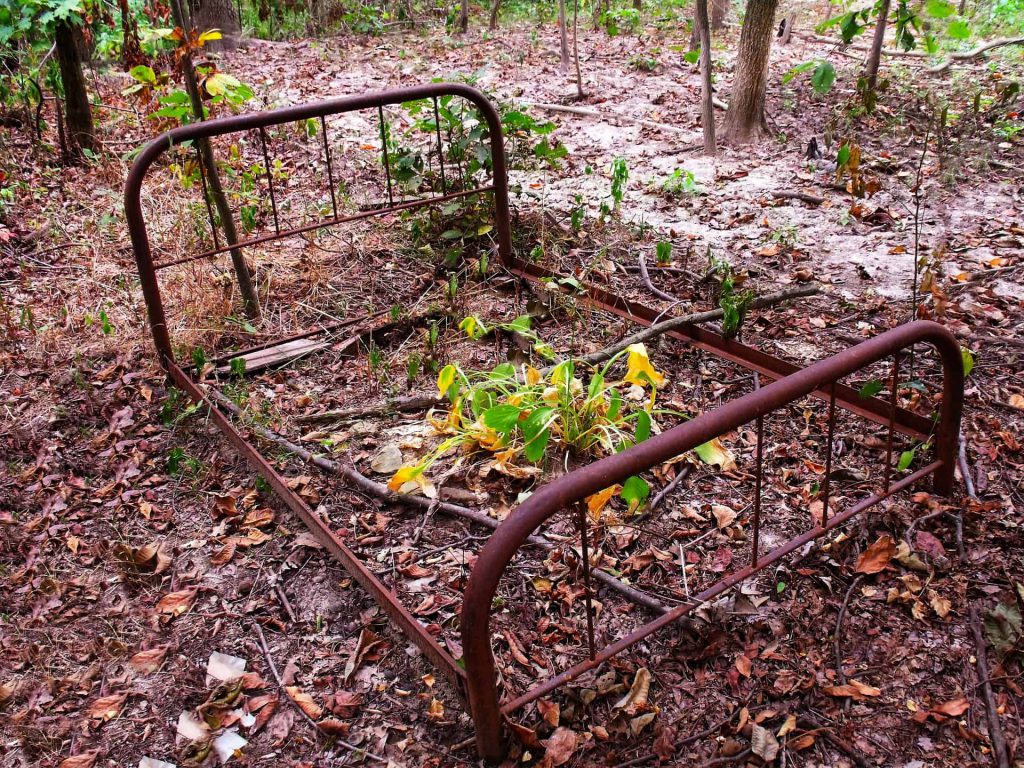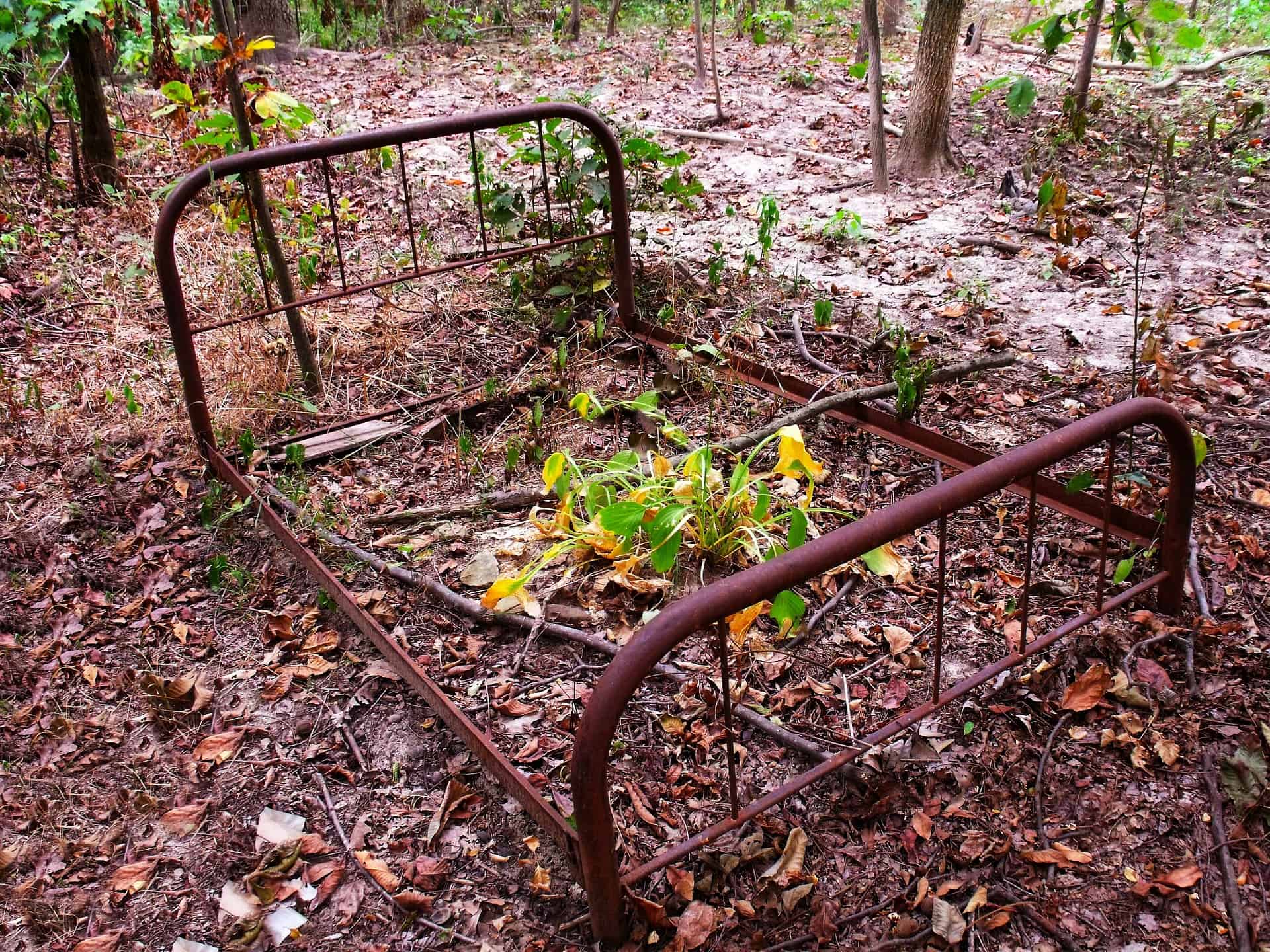 Toddler travel beds and inflatable mattresses are only the best for traveling toddlers.
Instead of trucking a playpen across the country, or renting extra beds in a hotel room around the world, why not pack a portable travel bed for the little ones in your family? These are much smaller than cribs and playpens but are still a safe place for toddlers to sleep, and most airlines recognize them as children's traveling gear and therefore offer to check them for free.
What is a toddler portable travel bed?
A toddler portable travel bed is just that, a portable bed for your little angel to sleep comfortably while not at home.
Should we purchase a toddler travel bed?
There comes a time in a child's development when they are too big for a pack 'n play (that usually comes free from the hotel) and too small for a single bed on their own. These single beds or sofa beds can be high from the ground and don't offer any kind of protection from falling.
You want to purchase a toddler travel bed if your child(ren) falls into this category, usually aged 2-5 years old. Most hotels will allow children to stay free of charge using existing beds, or by bringing their own bed. This essentially means they will not bring in a spare bed of their own or cribs are available upon demand, reservation pending. Having a toddler travel bed means your child is familiar with the bed, knows the edges, doesn't feel quite so scared of being in a new environment, and the bed is significantly lower to the ground.
I have found most of these travel beds can easily be stored at the child's feet in the car, attached to the side of a traveling backpack or placed on top of the stroller's canopy. It is also light enough that some kids may even volunteer to carry their bed with them from car to hotel room; it helps make them feel special, important and needed.
What is the difference between a travel bed and a crib?
A toddler travel cot (or portable travel bed) is lower to the ground, has no railings (or very small sides) and the child is able to get out of bed with ease. A Travel crib, on the other hand, is exactly like the crib at home – high sides, no way to escape. A travel crib is also known as a pack 'n play, or a playpen, depending on where you are from (in England, your cot is our crib and your camp cot is our travel bed)
How to choose the best toddler travel bed:
Types. There are several types of toddler travel beds available; toddler travel cot, inflatable bed, and pillow bed. Which style suits your toddlers' needs and your traveling style, including destination and mode of transportation.
Size. Not all travel beds are the same size. Finding the right bed to match the size of your child, how long you plan on keeping the bed (will it be passed on to future children or just for this one vacation)
Age. The age and size of the child greatly affect the type of travel bed you can purchase. One time purchases are always the most economical and purchasing something that can grow with the child and be passed on later are the best types of purchases.
Ease and Comfort. Ease of setup and tear down, as well as the comfort level of the travel bed are priorities when making a selection. Check out our reviews below, as well as more reviews on Amazon (see those by clicking on any of the links provided) and see what other parents think of potential choices.
Safety. Safety is key. Make sure the child is old enough to be "set free" in the hotel room (or campground, or grandma's house). Are there any obstacles in the room that can't be child-proofed before Mom and Dad go to sleep?
To find all our best baby travel gear recommendations, look here.
For all our best toddler and kids travel gear recommendations, look here.
Types of Toddler Travel Beds
The Cot
Pros
A toddler portable cot can be easily set up and taken down between hotels, as well as put away neatly during the day when not in use. It is lightweight and can be carried by most children if parents don't have enough hands to carry it all.
Con
While a toddler bed is not the largest of sleeping options for children, it is also not the smallest. It does take up valuable space in your car and does not fit well into a suitcase – therefore needed to be checked or used as a carry-on item (since most kids don't need to use both of their allocated 2 carry-on items, the cot can be stored this way)
Inflatable
Pros
Inflatable beds are very compact so they will take up less room in your suitcase, as well as being much lighter.
Cons
An inflatable bed can easily become punctured. Without the puncture kit on hand, the bed is virtually useless. It also requires the use of a pump to set up. The sound of rubber while tossing about may wake the child or anyone else in the room. Setting up and taking down also take a fair bit of time and can't be put away easily during the day for extra foot room.
Pillow
Pros
Lightweight and easily stored when not in use. Fairly small to carry around and can be packed inside a suitcase or used as a personal item while flying.
Cons
May not provide the kind of support your child needs while sleeping, and bed rails are not available on any models seen thus far.
Toddler Bed Accessories
Toddler Bed Rail by The Shrunks
KidCo Peapod Infant Travel Bed
Portable Toddler Bed
Regalo My Cot Portable Toddler Bed
We personally have used this for the last 3 years and it shows no sign of giving up. By placing the cot in the bag upside down (with the legs at the top), we are able to squeeze in a toddler blanket and pillow (not included but much appreciated). This cot also serves for the perfect sleepover at grandma's and as a camping pad. He knows it's his little bed and happily went right to sleep on our trips.
The Regalo Portable Toddler Bed fits most 2-year-olds, once they start getting to 5.5 years old, it is time to start sleep training them for the single beds or sofa beds, as they start to get a little too big/tall.
The perfect cot for sleepovers, outings, traveling, camping, daycare, or lounging. Great for indoor and outdoor use!
Sets up and folds down in seconds for storage/travel

Easy carry case included. Includes Fitted Sheet and Travel Bag

Durable and lightweight. Fitted sheet machine washable

For children, up to 75 lbs and cot dimensions 48" L x 24" W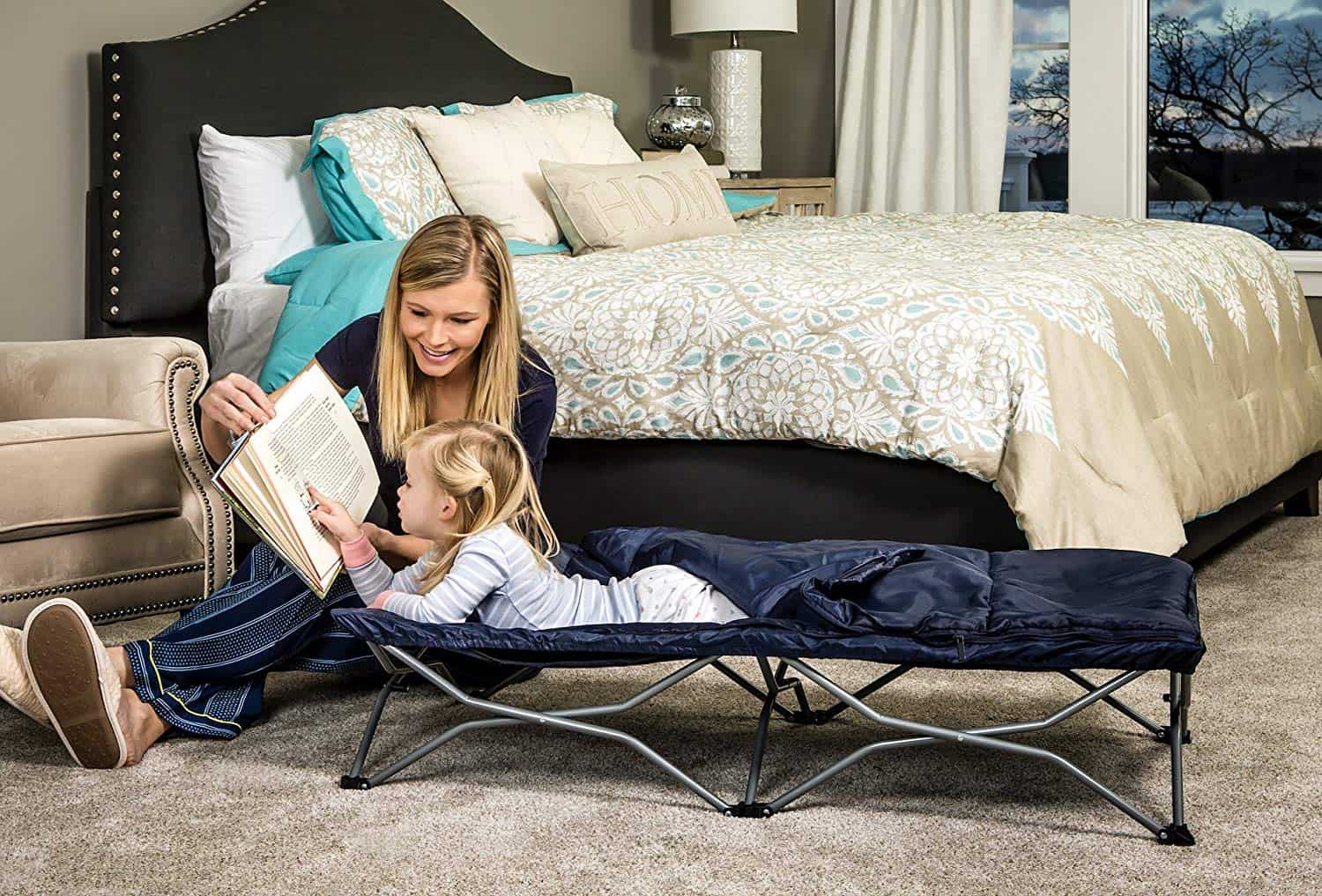 Check out the latest prices here
---
Magshion Portable Military Fold-Up Camping Bed Cot
The BEST selling feature of this "camping cot" was ….. no middle bar! Seriously if you've used a cot before, you will appreciate no middle bar. Most users placed a thick blanket as a general pad but it seems pretty comfy.
The Magshion Camping Bed is lightweight,  as well as easy to open and close. The only "issue" most have is where to store it when not in use. I would say it is best to place it under the hotel bed or along a wall.
Size: 13.5″H x 24.5″W x 72″L (Fits Heights 6″ Tall Max)

Fold Size: 4.5″H x 24.5″W x 36″L

Weight: 8 Lbs Excellent For Anyone – Great For Adults And Kids

Portable Cot With A Quick And Easy Fold Up Design(included Free Bag)

Material: Steel/Oxford Cloth Weight Capacity: 300 Lbs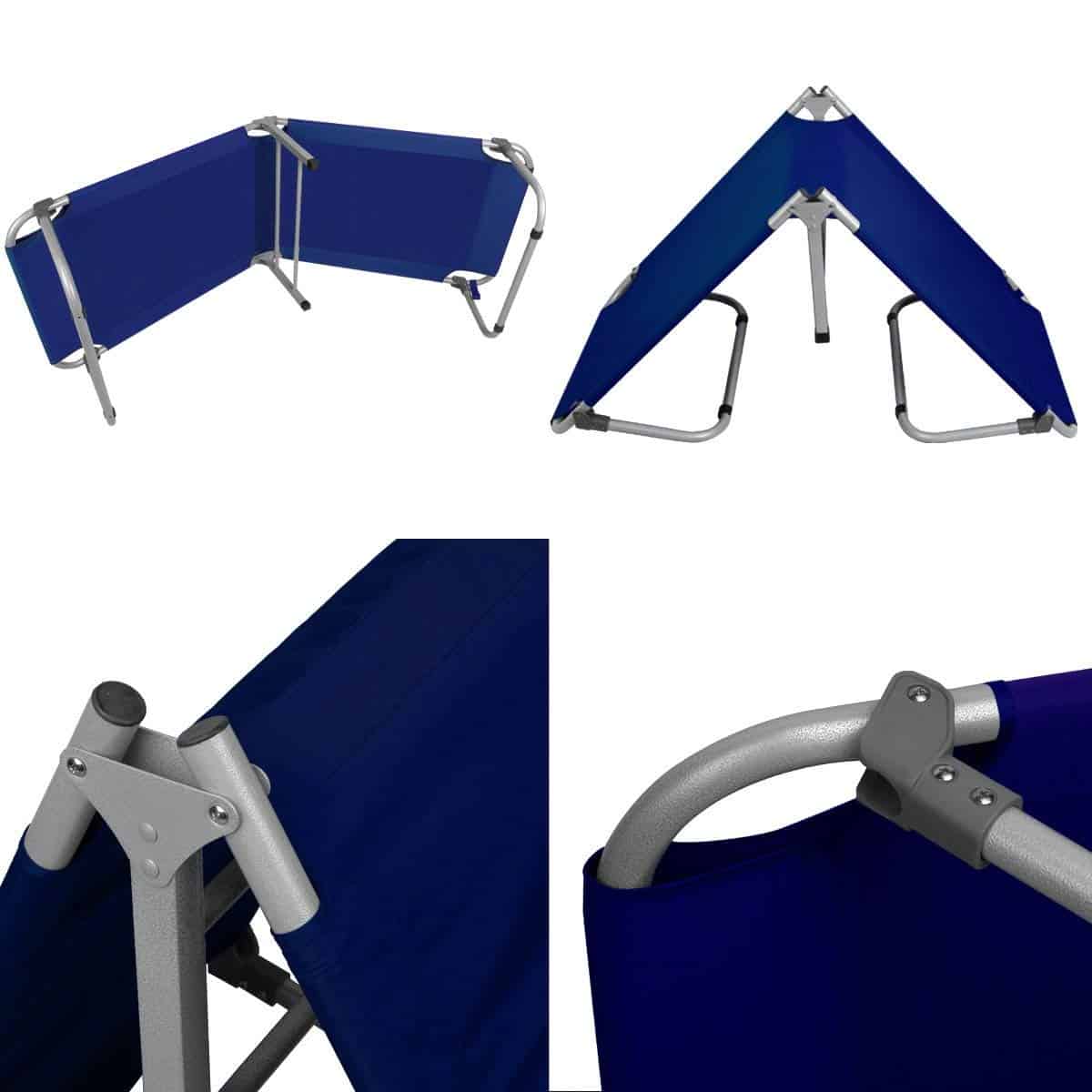 Check out the latest prices here
---
Joovy Foocot Child Cot
The Joovy Foocot is a kid's dream portable bed! Your child will love knowing where they will nap or sleep while they are away from their own bed. Parents love the flexibility and portability of the Foocot. Setting up the cot in new locations will give your child a secure and early sense of where they will sleep, making bedtime or naptime much easier. Parents love the ease of use and compactness of the Foocot. It is perfect for travel, daycare, sleepovers, cruises, hotels, camping, and playing.
The Foocot has two storage pockets perfect for storing a flashlight, toothbrush, snacks, special toy or a favorite book. The Foocot supports a child up to 48 inches tall or 75 pounds. This very durable children's cot is made of a sturdy steel frame with top grade nylon fabric. It folds ultra-small for travel convenience and comes with a travel bag made of the same high-quality nylon
Perfect for travel, daycare, sleepovers, cruises, hotels, camping and playing

Two storage pockets

Travel bag with shoulder strap included

Supports a child up to 48″ tall or 75 pounds

Assembled Dimensions: 48 x 25 x 9.5

Folded Dimensions: 24.5 x 8 x 6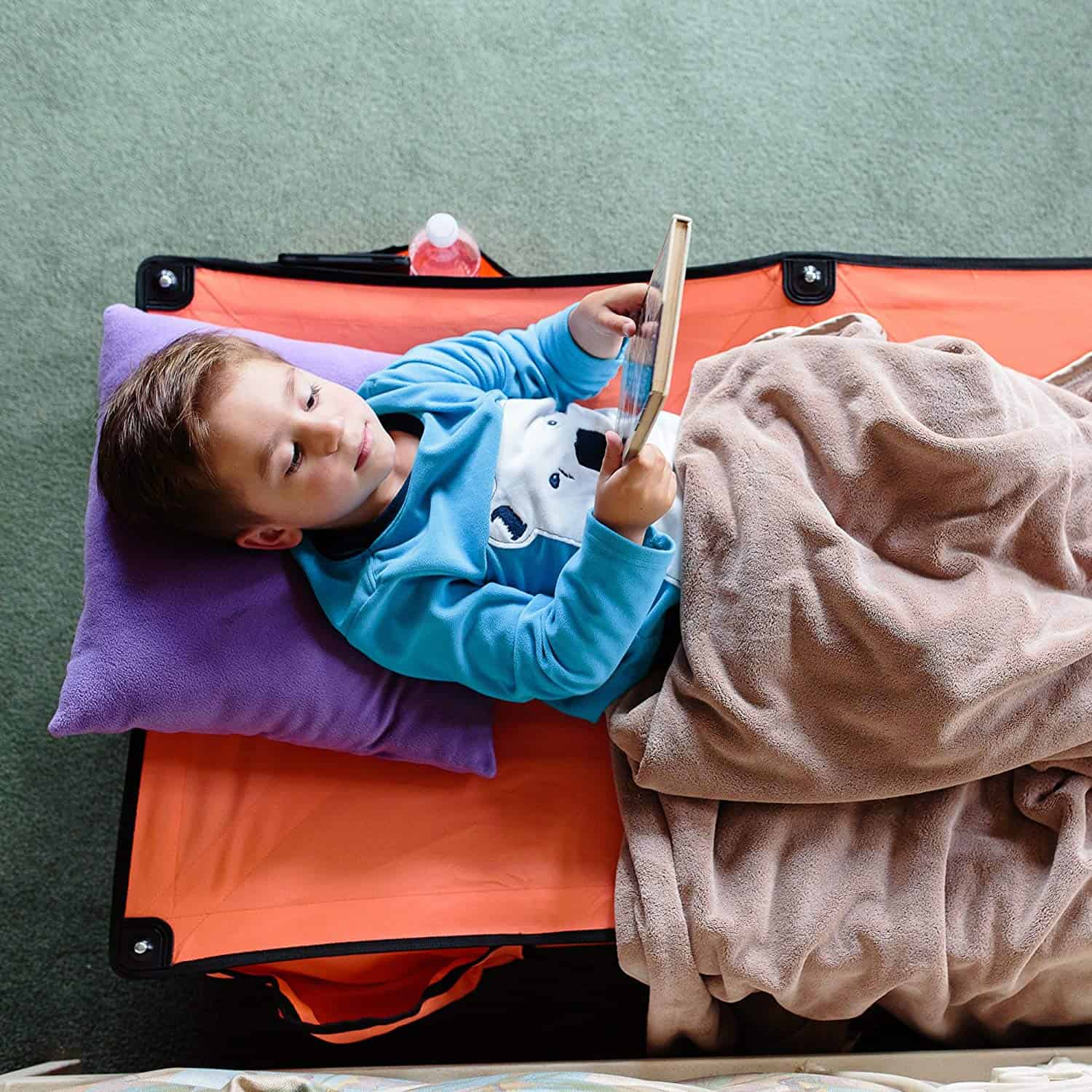 Check out the latest prices here
---
Kids Junior Cot Portable Folding Travel Bed
This has become a must-have for many families. Having used a similar one while traveling in a hotel room, staying with family and friends, camping and for friends sleeping over. My son is almost 6 and tall for his age and has plenty of growing room left on this cot. My only negative would be that it is not as compact as other models are but it seems to be very sturdy.
The set up was super quick and easy (no assembly required!)

Sleeps 1 child up to 57 Inches tall and holds up to 200 lbs.

Tubular steel frame ensures durability and a long life of use.

U-shaped legs distribute weight to minimize the possibility of damaging a tent floor.

Made of heavy duty polyester fabric.

Folds in half for easy transport and storage, Storage bag included.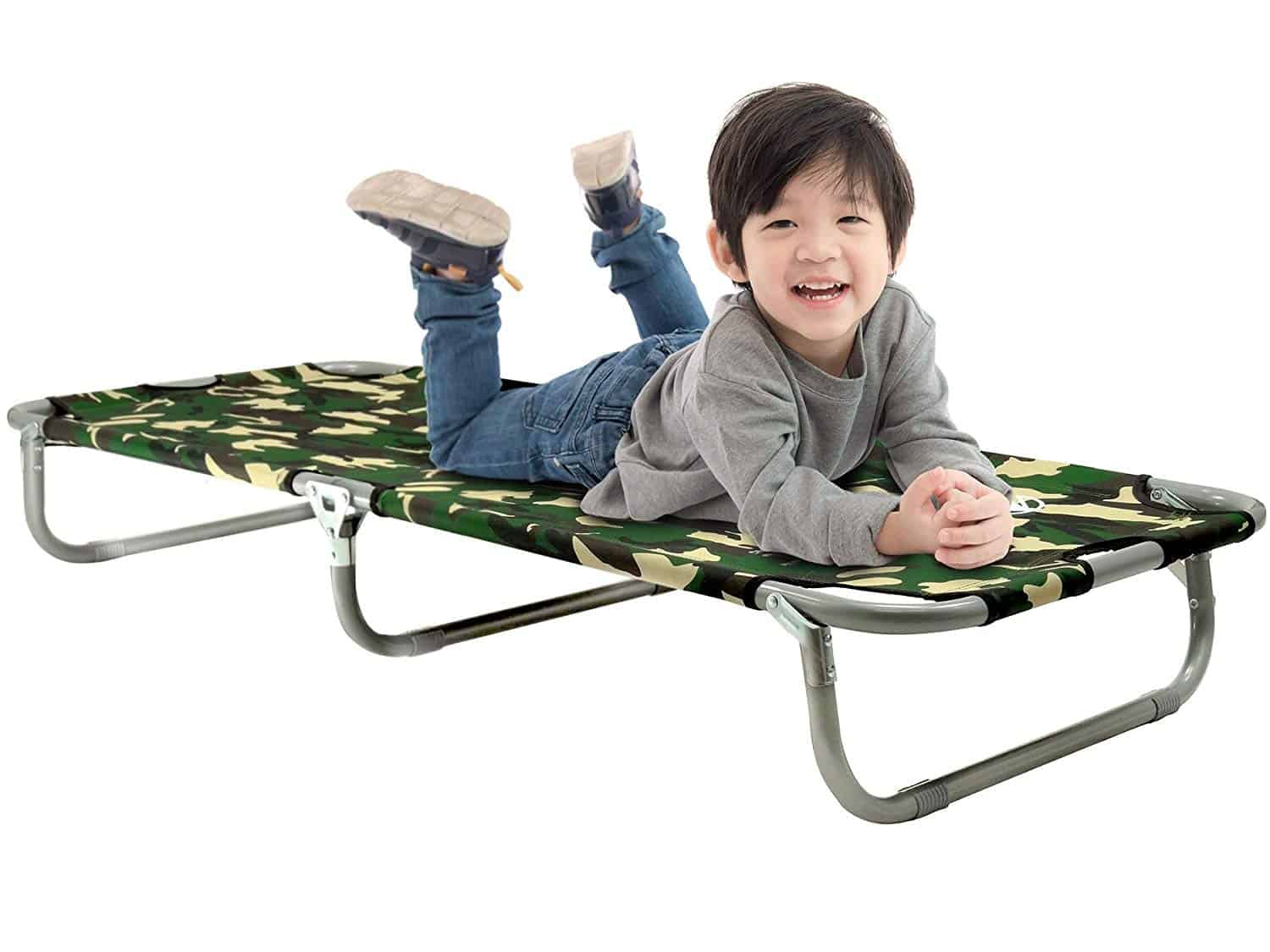 Check out the latest prices here
---
Kids On the Go Portable Travel Slumber Cot Set
Sized just right for little ones, this Disney On-the-Go Folding Slumber Set will be the center of attention at the next sleepover. Your child can take bedtime adventure almost anywhere with its convenient, folding structure. The removable slumber sack also makes it easy to clean. This portable toddler bed can be used indoors or outdoors
It is a nice size for a five-year-old. Not likely to outgrow it for several years. It is taller than many thought it would be but no issues yet of falling off. It sinks down, sort of like a hammock, but fold a blanket to make not so saggy and it works fine.
No need to purchase an extra pillow as many children appear to be satisfied with pillow that is included in the sleeping bag. The sleeping bag stretches over the cot and fits perfectly. It folds up for easy carrying.
Unique graphics featuring your favorite Disney or Nickelodeon Character

Fold easily; great for traveling and space saving

Indoor and outdoor use Removable slumber sack for easy clean-up

Slumber sack is 100 percent polyester

Dimensions: 30″W x 57″L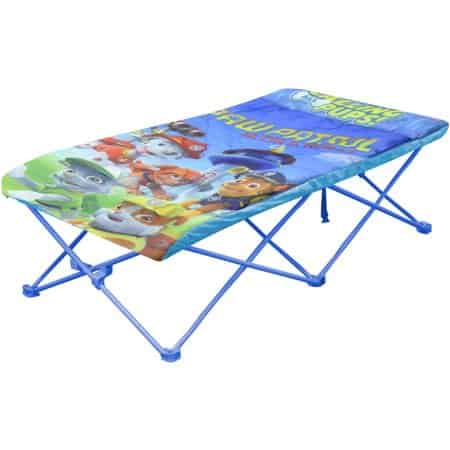 Check out the latest prices here
---
AeroBed Mattress for Kids
The Aerobed Mattress for Kids will keep little ones in comfort. 4 inch bumper safely keeps kids from rolling out of bed. Hand-held AC Pump for quick inflation. Washable mattress cover included.
The cover for the mattress was nice and soft fleece material moon and stars print. The pump was very efficient at inflating the mattress very quickly and many like that the children are able to make it softer by pressing the valve. The only thing the people have complained about is the sound it makes every time their kids moved, like a loud rubber mattress.
This is ideal for kids that have outgrown the pack and play but not yet ready for the hotel single beds. Simply fold it up and stuck it in your suitcase, it comes with a nice soft sheet, and the pump was super easy to use to put air in it.
Inflatable bed made especially for kids; sleep surface measures 50 by 25 inches

Constructed of heavy-duty PVC with electronically welded seams

4-inch-high surround safety cushion helps kids stay on the bed

Included AC pump inflates bed in under a minute; deflates in under 15 seconds

Comes with thick, washable, fitted mattress pad with star and moon design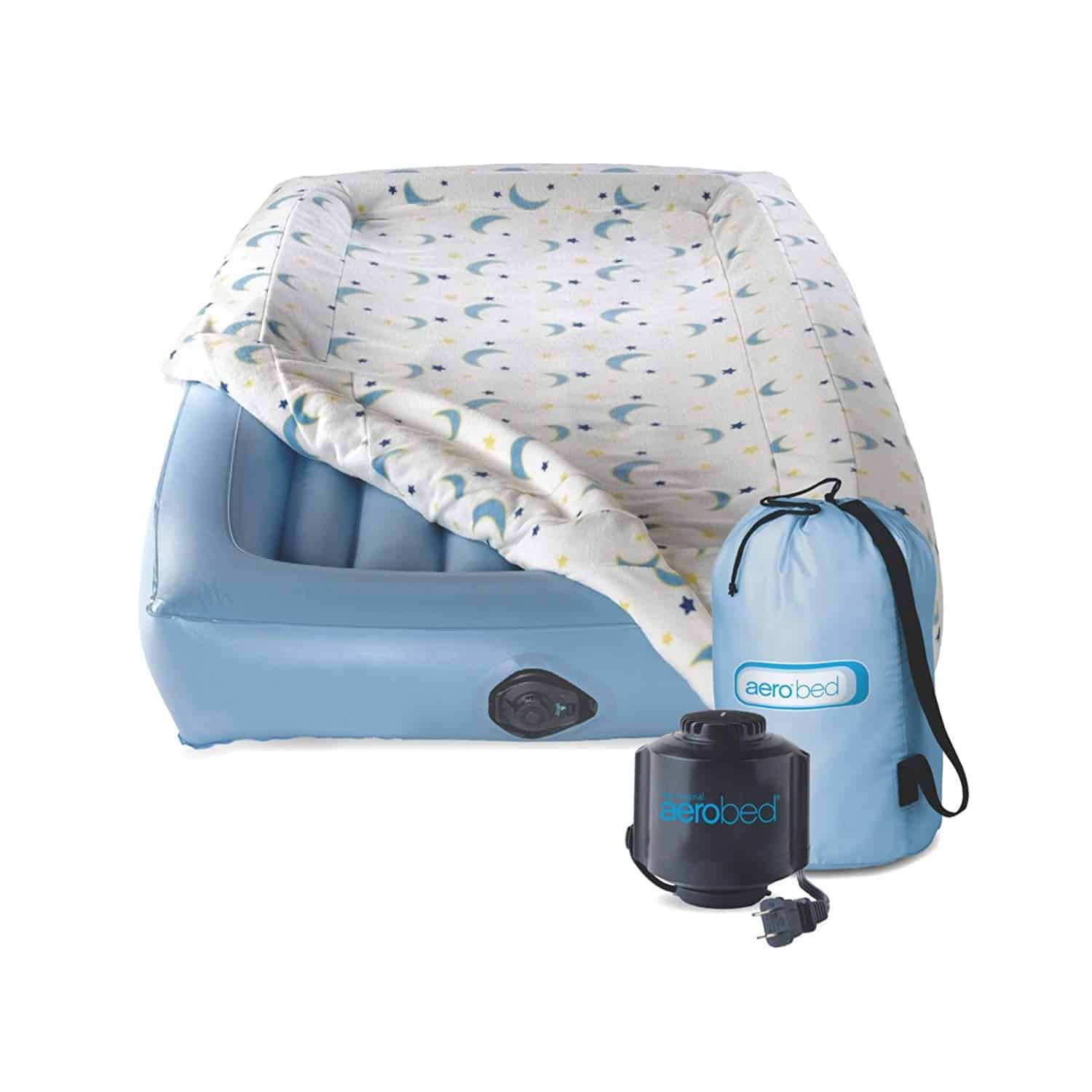 Check out the latest prices here
---
The Shrunks Sleepover Travel Bed Portable
It is easy to inflate with the included pump and it is just as easy to deflate and store. The inflatable security rails are what sold many on this product and they do not disappoint. They are just big enough to keep children from rolling out of bed but not so big that they look ridiculous. The material seems to be thick enough to stand the test of time as well.
Signature sheet-tuck feature – fits all standard twin-sized sheets

Our trademarked security rails helps prevent you from falling off

Inflates quickly in 1 min; Inflated size: 78 x 43 x 9 (inches)

Includes a convenient carrying bag, repair kit and the compact yet powerful Jetaire Electric Pump

For younger kids aged 2 to 6 years old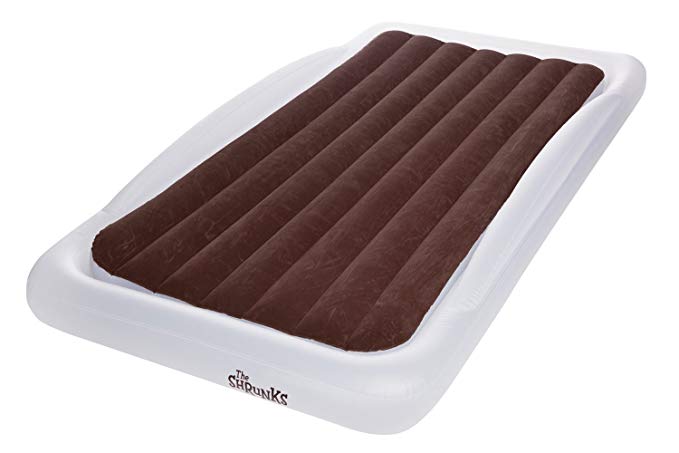 Check out the latest prices here
---
Worlds Apart Junior Ready Bed
The original all-in-one sleeping bag and bed, ReadyBed's got quick comfort covered. The Sleepytime Owl features an adorable embroidered owl on a gray and sky blue background. This set includes a completely portable air mattress with soft bedding that is machine washable, and includes an easy-to-use pump and travel bag! The Sleepytime Owl also includes a bedhead that wraps around the sides for added comfort and safety.
Simply pop it open, pump it up and snuggle down for a great night's sleep anywhere!

A portable inflatable bed with soft cozy cover and bedhead that wraps around the sides for added comfort and safety

Cover can be easily removed and is machine washable

Comes with an easy-to-use pump

Includes an integral carry bag which makes storage and transports easy

Recommended for ages 18 months to 3 years.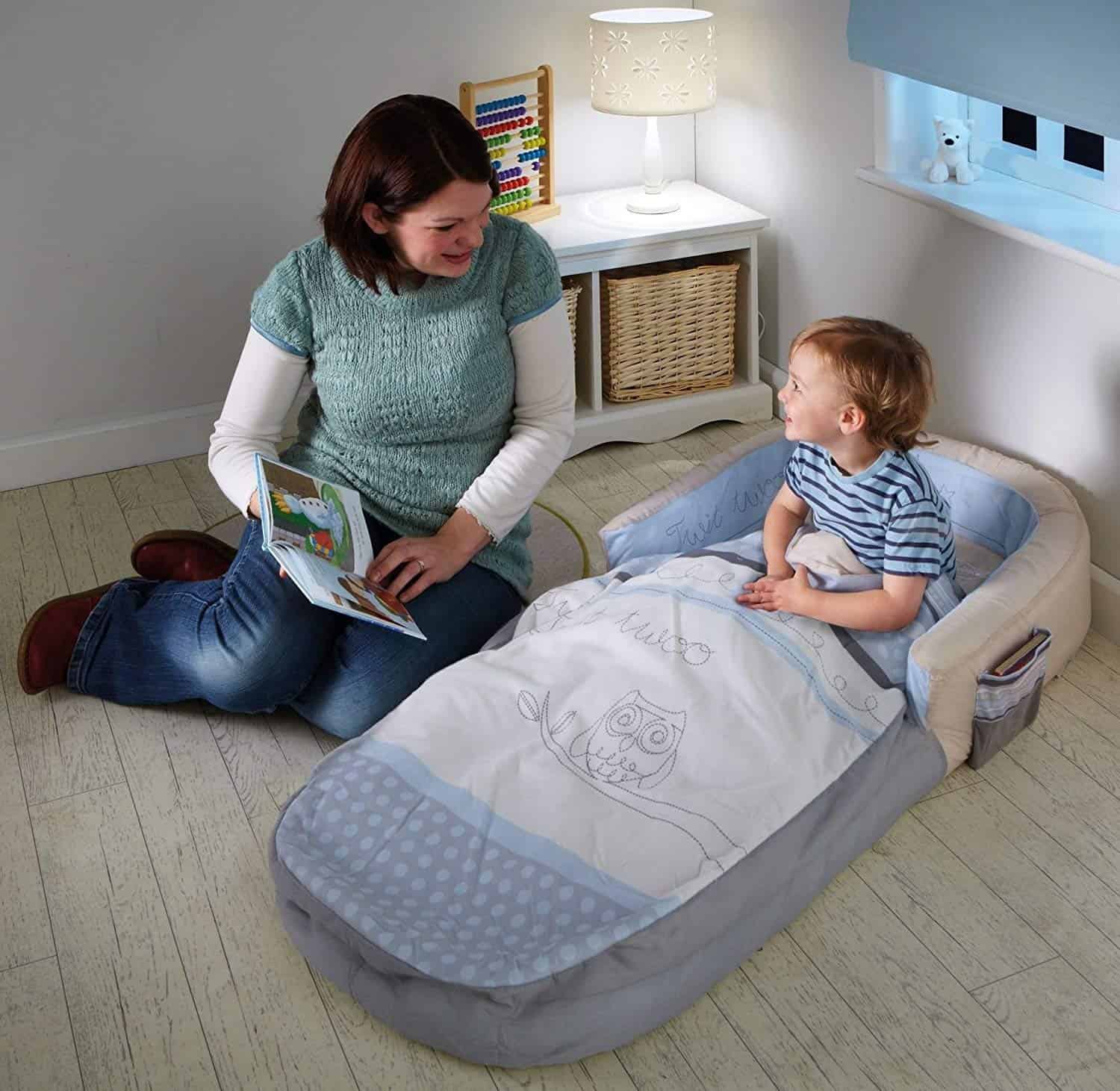 Check out the latest prices hereH
---
Hiccapop Inflatable Toddler Travel Bed with Safety Bumpers
We purchased this to have my 2 1/2-year-old use on our cruise. It fit perfectly in the stateroom when we turned the couch at night up against the closet. It is the best toddler bed we've tried yet.
I like that there is the option to use it with or without the bumper frame, as it can be much less cumbersome without the bumpers. It blows up & deflates very quickly. The bed is of great quality & was able to sustain a lot of weight & wear and tear. Easy to inflate & deflate and it comes with a handy storage bag big enough to hold the bed when folding it back up to put away.
It definitely needs to air out for a week before using it, the plastic smell is very strong. Put it outside for a couple days in the sunshine & the smell should clear up quickly. It will be perfect for all future travel needs for several years & for sleepovers at Grandmas!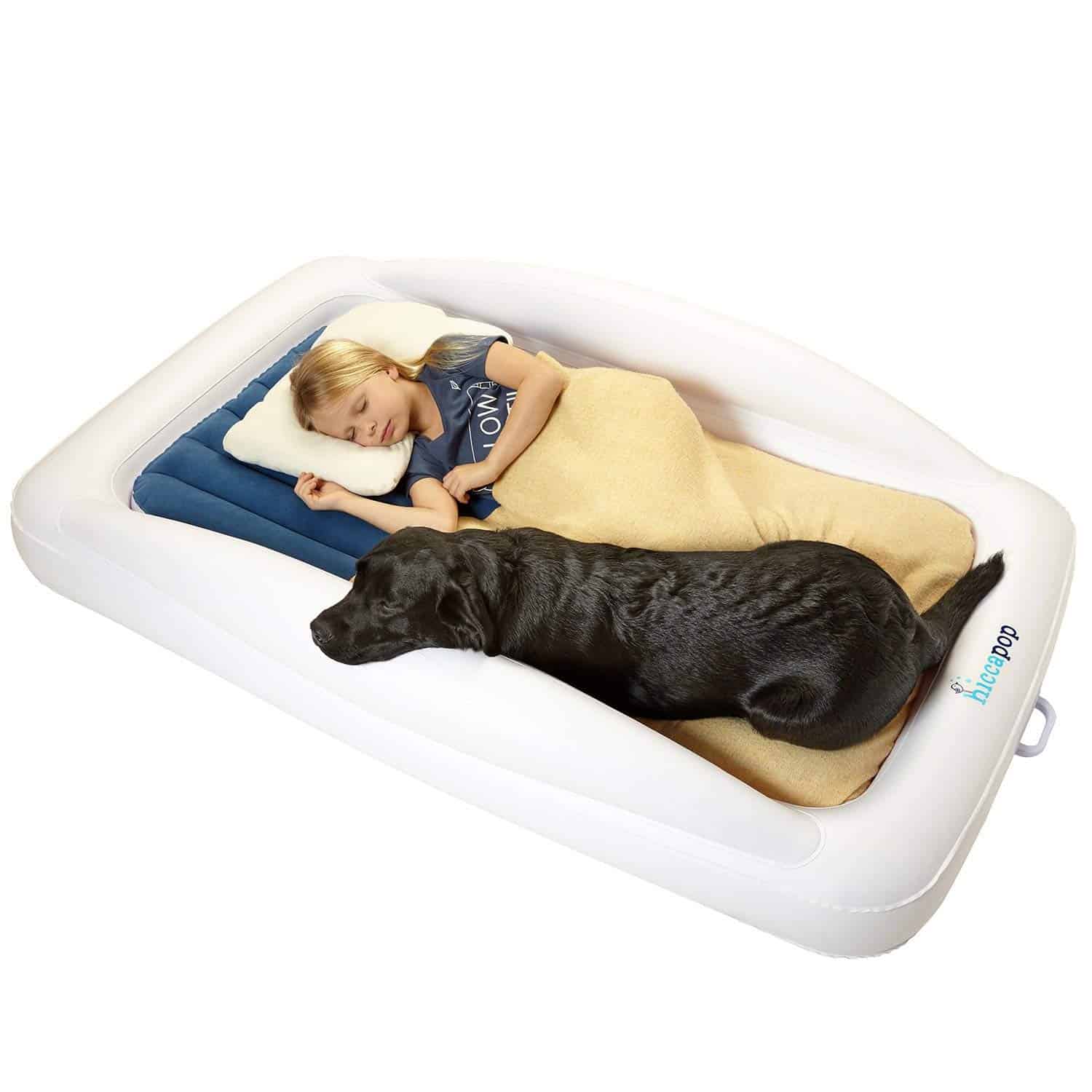 Check out the latest prices here
---
You can also read our guides to the best travel stroller, and the best kids camera.
Your Thoughts...
Please share your thoughts in the comments or reach out on social media...We would love to hear from you.