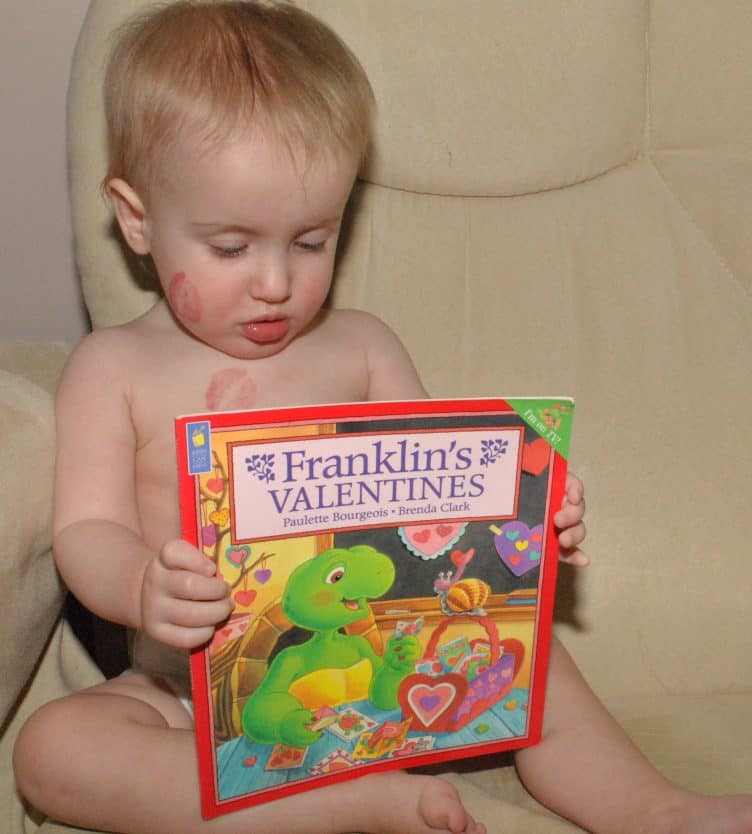 Unwrap a different book each day
With Christmas coming and the advent just around the corner, parents are running to the stores to find chocolate filled advent calendars to stuff their children with each morning. Over the past few years, I have witnessed a growing trend away from chocolate and towards something unique and tailored to each child. Some have calendars with favors or IOU's like more TV time, or special dinner. Others have calendars with little toys behind each door, such as Lego. Myself, I prefer something a little less "child-centered" and more "whole family-centered" while still being about the child. Why not offer something the whole family will enjoy; 24 beautiful children's books they will enjoy for years.
This post may contain affiliate links.
To which I earn a small commission, at zero cost to you!
Find more info in our
Privacy Policy
.
How it works
Over the course of 24 days, ending on Christmas Eve, why not have a different book each night to unwrap – this months centrepiece. These do not need to be Christmas themed, because I do not need 24 more of those each year. They just need to be something they will enjoy for more than 5 minutes.
I have each and every one of these books in my children's bookshelves and they just can't get enough of them. Many of these authors have a series of books, so don't stop at just the one.
Never heard of some of these? Don't worry. Most of them are Canadian or British authors; my toddler group has never heard of them either. I have discovered that most Canadian authors never get the recognition they deserve outside of Canada, with most bookstores being filled with American books. Also, most of these are older than I am so they have been passed down to my children from the wonderful choices my parents made at the bookstore all those years ago – Thanks, Mom!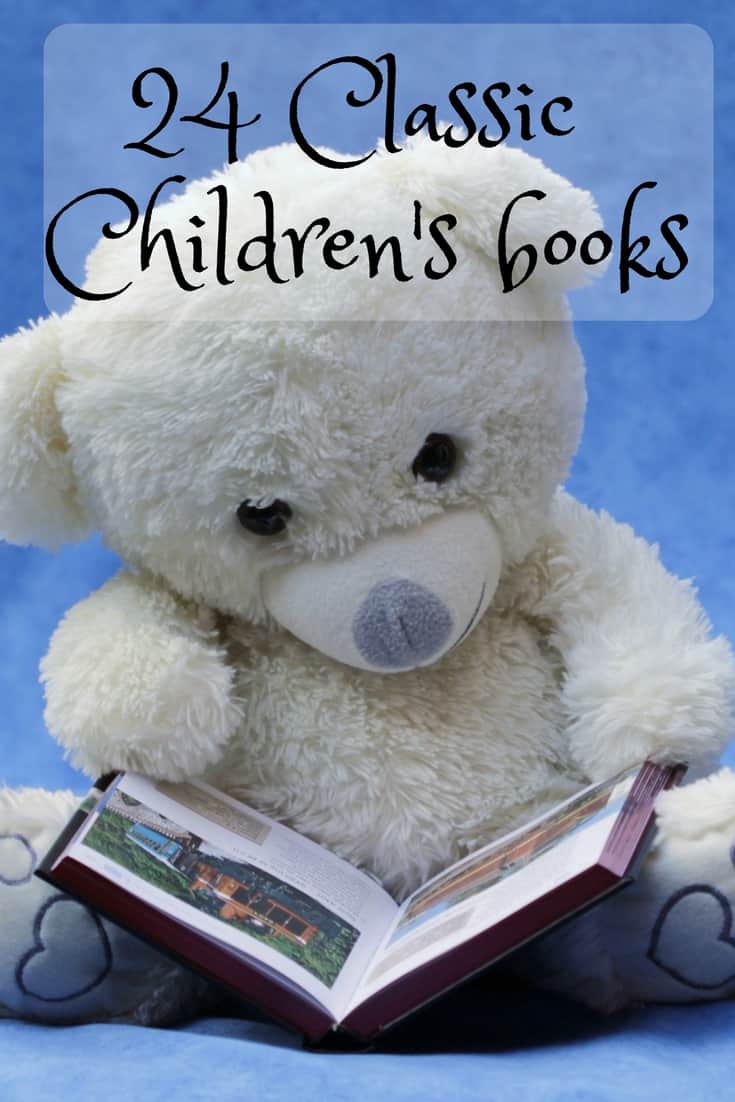 Further Reading
For Christmas themed books, check out Canadian Christmas Traditions where we discuss a few North American authored Christmas books for kids of all ages
The little Prince
Richard Howard's translation of the beloved classic beautifully reflects Saint-Exupéry's unique and gifted style. Howard, an acclaimed poet and one of the preeminent translators of our time, has excelled in bringing the English text as close as possible to the French, in language, style, and most important, spirit. The artwork in this edition has been restored to match in detail and in color Saint-Exupéry's original artwork. Combining Richard Howard's translation with restored original art, this definitive English-language edition of The Little Prince will capture the hearts of readers of all ages
The Tale of Peter Rabbit
Follow the story of naughty Peter Rabbit as he squeezes under the gate into Mr. McGregor's garden and finds himself in all kinds of trouble!
The Very Hungry Caterpillar
Including a special feature, dye cuts, this beautiful board book edition, perfect for teaching the days of the week, offers readers an interactive experience.
"The very hungry caterpillar literally eats his way through the pages of the book—and right into your child's heart…"
—Mother's Manual
"Gorgeously illustrated, brilliantly innovative…"
—The New York Times Book Review
Paddington
Nearly fifty years ago, a small bear from Darkest Peru set out on an adventure of a lifetime. With nothing but a suitcase, several jars of marmalade, and a label around his neck that read, "Please Look After This Bear," he stowed away on a ship headed for faraway England. When the little bear arrived at London's busy Paddington Station, he was discovered by Mr. and Mrs. Brown. As luck would have it, the Browns were just the sort of people to welcome a lost bear into their family.
The Velveteen Rabbit
A timeless classic about the magic of boundless love that's been treasured for generations.
"Once you are Real you can't become unreal again. It lasts for always."
Here is one of the most classic and beloved children's stories, with the original illustrations from 1922 – the ideal gift for baby showers, birthdays, weddings, and holidays throughout the year.
At first a brand-new toy, now a threadbare and discarded nursery relic, the velveteen rabbit is saved from peril by a magic fairy who whisks him away to the idyllic world of Rabbitland. There, he becomes "Real," a cherished childhood companion who will be loved for eternity.
Oh, the Places You'll Go!
Dr. Seuss's wonderfully wise Oh, the Places You'll Go! is the perfect send-off for grads—from nursery school, high school, college, and beyond!

From soaring to high heights and seeing great sights to being left in a Lurch on a prickle-ly perch, Dr. Seuss addresses life's ups and downs with his trademark humorous verse and illustrations, while encouraging readers to find the success that lies within. In a starred review, Booklist notes, "Seuss's message is simple but never sappy: life may be a 'Great Balancing Act,' but through it all 'There's fun to be done.'" A perennial favorite and a perfect gift for anyone starting a new phase in their life!
Harry and the Bucketful of Dinosaurs
Harry finds some old dinosaurs in his Grandma's attic. He cleans them up and makes them his own, carefully (and accurately) naming each one. Harry and his dinosaurs go everywhere together. But one day, after an exciting train ride, Harry accidentally leaves the dinosaurs on the train. Silly, charming illustrations accompany this whimsical text of a child being a child.
Room on the Broom
The witch and her cat are happily flying through the sky on a broomstick when the wind picks up and blows away the witch's hat, then her bow, and then her wand! Luckily, three helpful animals find the missing items, and all they want in return is a ride on the broom. But is there room on the broom for so many friends? And when disaster strikes, will they be able to save the witch from a hungry dragon?
Corduroy
Don Freeman's classic character, Corduroy, is even more popular today then he was when he first came on the scene in 1968. This story of a small teddy bear waiting on a department store shelf for a child's friendship has appealed to young readers generation after generation.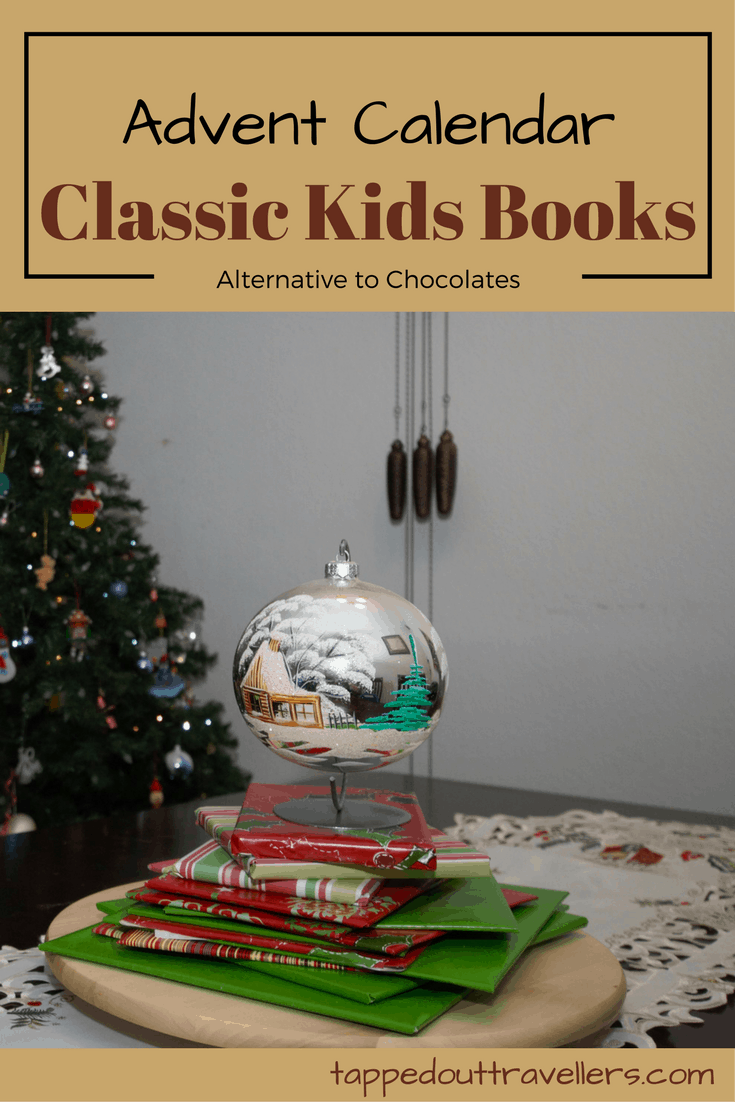 Madeline
"Bemelmans' drawings have put an authentic Paris within the covers of this book. The rhymes in which the tale is told make it one that children will enjoy repeating." The New York Times"
Dear Zoo
Dear Zoo is thirty years old — and still as popular as ever!
And with an updated look, this classic children's storybook about a youngster loooking for a perfect pet is sure to delight a new generation of readers!
The Paper Bag Princess
Elizabeth, a beautiful princess, lives in a castle and wears fancy clothes. Just when she is about to marry Prince Ronald, a dragon smashes her castle, burns her clothes with his fiery breath, and prince-naps her dear Ronald. Undaunted and presumably unclad, she dons a large paper bag and sets off to find the dragon and her cherished prince. Once she's tracked down the rascally reptile, she flatters him into performing all sorts of dragonly stunts that eventually exhaust him, allowing her to rescue Prince Ronald.
Stop, Train, Stop!
Illustrated in full color. When Thomas the Tank Engine decides to bypass his usual stops and speed directly to the end of the line, havoc ensues. Thomas is in such a hurry that the passengers can't get on or off, and everything gets bounced up and down in a wonderful jumble!
Brown Bear, Brown Bear, What Do You See?
A big happy frog, a plump purple cat, a handsome blue horse, and a soft yellow duck–all parade across the pages of this delightful book. Children will immediately respond to Eric Carle's flat, boldly colored collages. Combined with Bill Martin's singsong text, they create unforgettable images of these endearing animals
The Gruffalo
A mouse is taking a stroll through the deep, dark wood when along comes a hungry fox, then an owl, and then a snake. The mouse is good enough to eat but smart enough to know this, so he invents . . . the gruffalo! As Mouse explains, the gruffalo is a creature with terrible claws, and terrible tusks in its terrible jaws, and knobbly knees and turned-out toes, and a poisonous wart at the end of its nose. But Mouse has no worry to show. After all, there's no such thing as a gruffalo. . . .
The Snail and the Whale
When a tiny snail meets a humpback whale, the two travel together to far-off lands. It's a dream come true for the snail, who has never left home before. But when the whale swims too close to shore, will the snail be able to save her new friend?
Where the Wild Things Are
Where the Wild Things Are is fifty years old! Maurice Sendak's Caldecott Medal-winning picture book has become one of the most highly acclaimed and best-loved children's books of all time. A must for every child's bookshelf.
Introduce a new generation to Max's imaginative journey with this special anniversary edition. Let the wild rumpus continue as this classic comes to life like never before with new reproductions of Maurice Sendak's artwork.
Astonishing state-of-the-art technology faithfully captures the color and detail of the original illustrations. Sendak himself enthusiastically endorsed this impressive new interpretation of his art before his death in 2012. This iconic story has inspired a movie, an opera, and the imagination of generations.
Franklin in the Dark
This larger-format special collectible edition of the first Franklin book celebrates the 25th anniversary of the world's most beloved turtle.? Includes never-before-seen archival material? and personal letters from the author and illustrator that offers a fun behind-the-scenes peek at this Canadian classic.A perfect gift for long-time fans and a new generation of readers alike. In the Franklin Classic Storybook that started it all, poor little Franklin has one of the most common childhood afflictions — he is afraid of the dark.
This is particularly distressing for Franklin as he happens to be a turtle, and the darkness he fears is, of course, inside his own shell. Bravely, with shell in tow, he sets forth to seek help and in the course of his travels discovers a bird who is afraid of heights, a polar bear who is afraid of the cold, and even a hydrophobic duck. In the end, Franklin discovers that everybody is afraid of something, even his own mother, and his response to what he has learned is guaranteed to draw a smile.
Red is Best
Young Kelly's mom doesn't understand about red. Sure, the brown mittens are warmer, but the red mitts make better snowballs. And the red boots aren't just for rain; they take bigger steps in any weather. And, yes! a green cup does make a difference … juice tastes better in the red cup. No doubt about it, red is best.
Kathy Stinson's classic tale of one toddler's obstinate color preference has been charming readers for 25 years now. With over 275,000 copies in print, Red is Best has steadily marched its way to become a children's book classic. Now a new generation of readers can discover Stinson's insistent young heroine, aptly captured in the simple drawings by Robin Baird Lewis, each punctuated by the right dazzle of red.
The Giving Tree
The Giving Tree, a story of unforgettable perception, beautifully written and illustrated by the gifted and versatile Shel Silverstein, has been a classic favorite for generations.
Since it was first published fifty years ago, Shel Silverstein's poignant picture book for readers of all ages has offered a touching interpretation of the gift of giving and a serene acceptance of another's capacity to love in return.
Shel Silverstein's incomparable career as a bestselling children's book author and illustrator began with Lafcadio, the Lion Who Shot Back. He is also the creator of picture books including A Giraffe and a Half, Who Wants a Cheap Rhinoceros?, The Missing Piece, The Missing Piece Meets the Big O, and the perennial favorite The Giving Tree, and of classic poetry collections such as Where the Sidewalk Ends, A Light in the Attic, Falling Up, Every Thing On It, Don't Bump the Glump!, and Runny Babbit.
The Wonderful Pigs of Jillian Jiggs
After discovering that buttons look just like pigs' noses, Jillian Jiggs embarks on an extravagant pig-making enterprise. She makes pirate pigs, princess pigs, striped pigs, and plaid pigs and sells them for ten cents each. Full color.
Love You Forever
A young woman holds her newborn son
And looks at him lovingly.
Softly she sings to him:
"I'll love you forever
I'll like you for always
As long as I'm living
My baby you'll be."
So begins the story that has touched the hearts of millions worldwide. Since publication in l986, Love You Forever has sold more than 15 million copies in paperback and the regular hardcover edition (as well as hundreds of thousands of copies in Spanish and French)
Arthur's Eyes
None of Arthur's friends wear glasses and his classmates tease him! But when he stops wearing them, he gets in all kinds of trouble. Maybe four eyes really are better than two.
The Little Engine That Could
The story of a train filled with toys and gifts for little boys and girls that breaks down before reaching the children. After asking several passing trains for help over the hill, a little blue train agrees to help the stranded toys. Even though she is small, the blue train tries her best to bring the toys to the children on the other side of the hill.
Berenstain Bears Go to School
This classic Berenstain Bears story is a perfect way to teach children about how much fun school can truly be!
Come for a visit in Bear Country with this classic First Time Book® from Stan and Jan Berenstain. All the cubs in Bear Country are ready for the new school year . . . except for Sister Bear. She is about to start kindergarten, but can't stop worrying about what it will be like. Will her teacher be nice? Will she make friends? What will she do all day in class?
Your Thoughts...
Please share your thoughts in the comments or reach out on social media...We would love to hear from you.