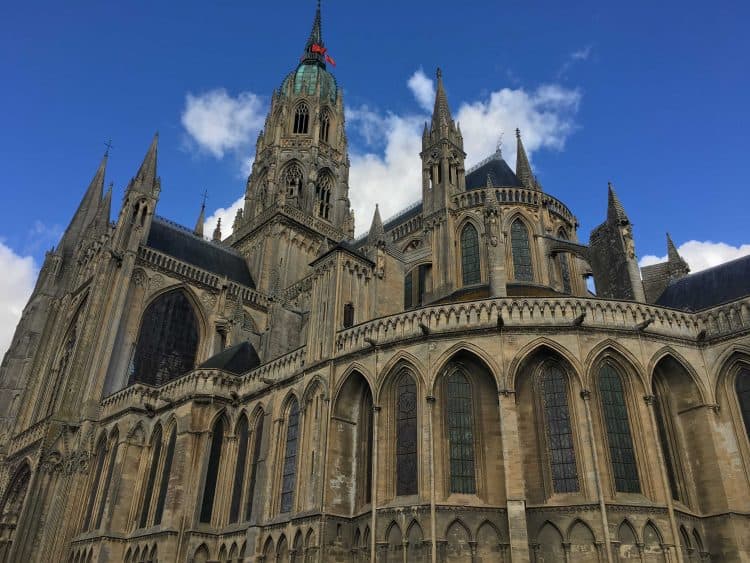 Munchkin had a mid-term break ( I know, I fell like he just started the other day but hey, vacation is vacation) and hubby had some leftover vacation days so we finally got to take the Normandy road trip that I have been planning for months.
Details of our Normandy Road Trip
I originally planned to take this trip solo when he was away a few months ago. Munchkin had another mid-term break and I didn't want to stay home for 10 days. A friend was going to join me while her older kids were away for a residency trip with school, but one got sick and the other cancelled so she couldn't make it.
It was too last minute for the family to fly up and join so it was postponed. Turns out, that was the week that parts of France and Germany flooded from intense rain so I am glad it didn't work out. The last thing I need is travelling solo with two little ones and buckets full of rain in my shoes.
The following is a quick review of our 1-week road trip through Normandy. Please visit the attached links for more details on each city. Some are complete and some are still in the works; please bare with me, I want to get this right.
Day 1 | Drive day
We took it slow Saturday morning. It was a 6-hour drive, and I knew I could get at least 2.5 hours of naps out of the baby at 11 am so we timed it just right. We drove 1.5 hours to a shopping centre with a playground. We bought a few cheap snacks (instead of emptying the house of snacks) and let them burn some energy. Half an hour later we were in the car and, surprise surprise, they were both sleeping within minutes.
By the time we arrived at our hotel, it was nearly dinner. We emptied the car of essential items and headed out for dinner. The small town of Les Loges didn't have much to offer in terms of restaurants, the one that our host suggested was on vacation for all of October, so we headed a little further down the road until we reached Fécamp.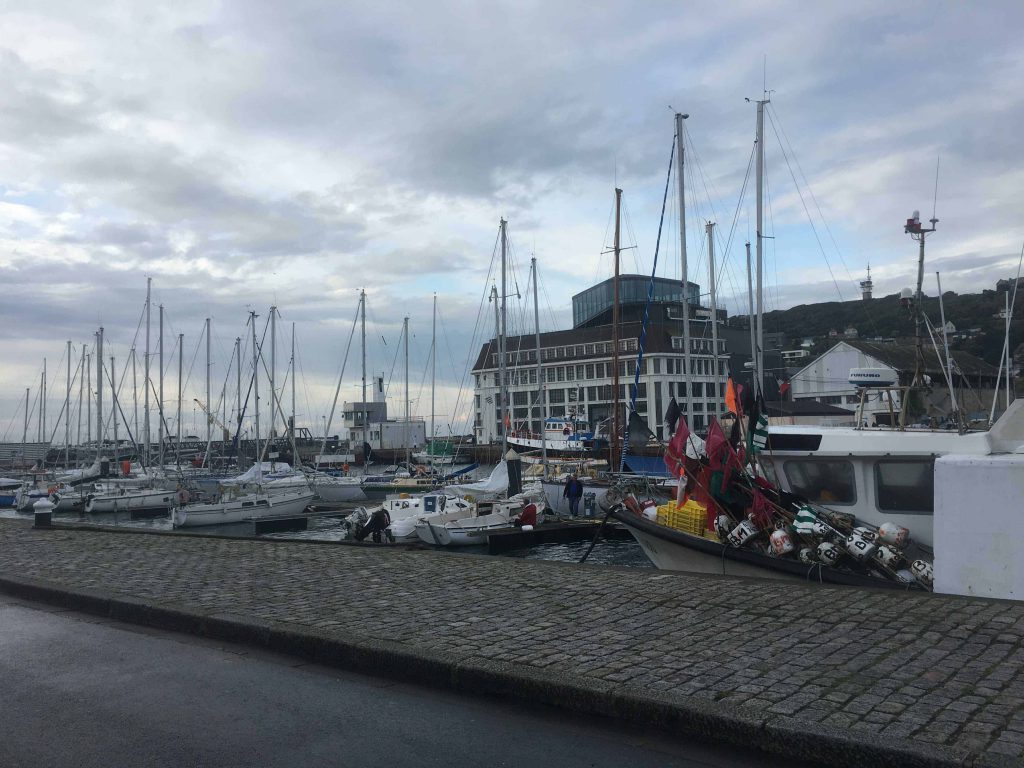 If you haven't dinned in France recently, this is a surprise for the whole family. Nothing is open until 7 pm. Sorry, I should say no one is serving dinner until 7 pm. You can sit and have a beer or a coffee anytime, but they will not feed you.
Since we were in a rush to get to dinner, we didn't explore our accommodations as well as we should have. We didn't want to drive up single-lane dirt roads on the edge of a cliff long after dark. Once back to our room, we let the kids break free and tour the area. Click the link to check out more images and booking details; Yourte and Tipis.
Poor monsters didn't want to leave. Honestly, at the price we paid, I didn't want to leave either. While I have never WANTED to sleep in a tipi, now that I have, it was pretty cool. For our family we should have booked the Yourte but someone was already renting it; they had one baby and probably a baby bed. You can see from the pics that those are the only two beds and there wasn't enough room for another one. Basically, hubby slept with the munchkin on the big bed and I slept with the baby on the single bed. It was cosy, though she likes to kick. I hear I got the better deal though; munchkin likes to throw a few punches.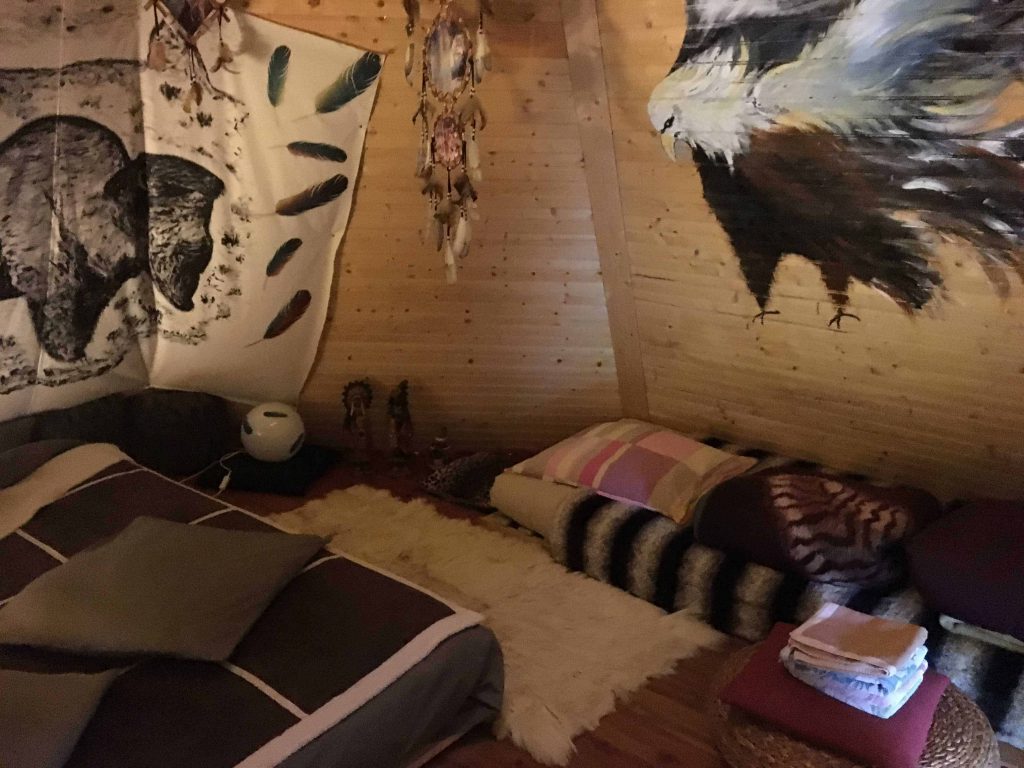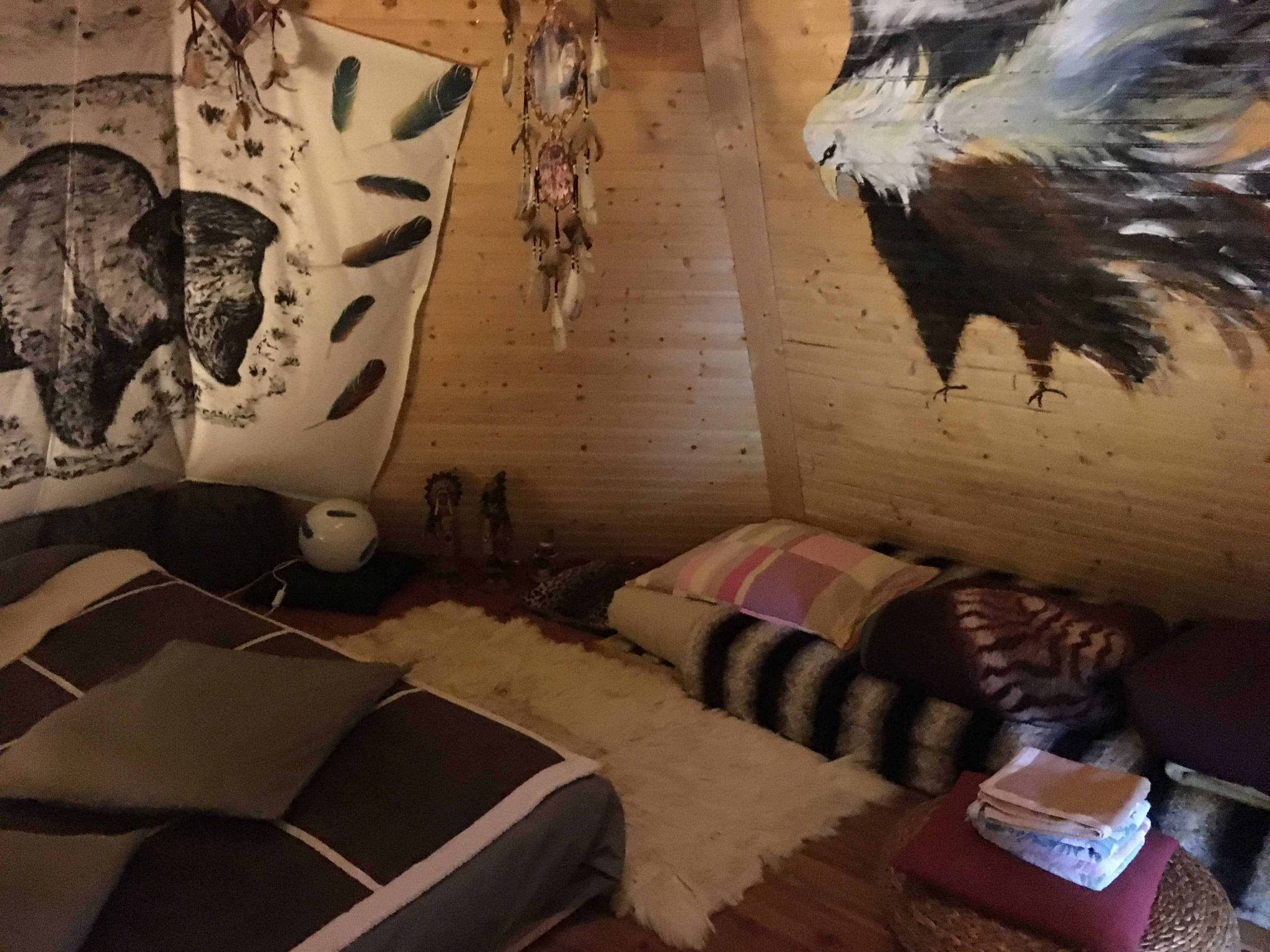 Day 2 Morning | Etretat
The kids were awake before the sun came up, just too excited from sleeping in a tipi to sleep anymore. We packed up, skipped the optional breakfast and made our merry way to Etretat. It was Sunday and still in France so I already knew we weren't going to eat anytime soon. The cliffs were barely 10 minutes away so we had snacks in the car, got everyone properly dressed and made our way up the cliff.
Hiking up the cliffs took 2 hours, roughly, before they grew too hungry to cooperate. I have to say though, at this time of day, I was appreciative to have that much of their attention. We played in the water for a few minutes then made our way back to the car. It was starting to rain and the crowds were starting to come in so I am also grateful that we left when we did. I dislike crowds. Next stop, bakery breakfast and moving on to the next town on our list.
Find out more about that trip here.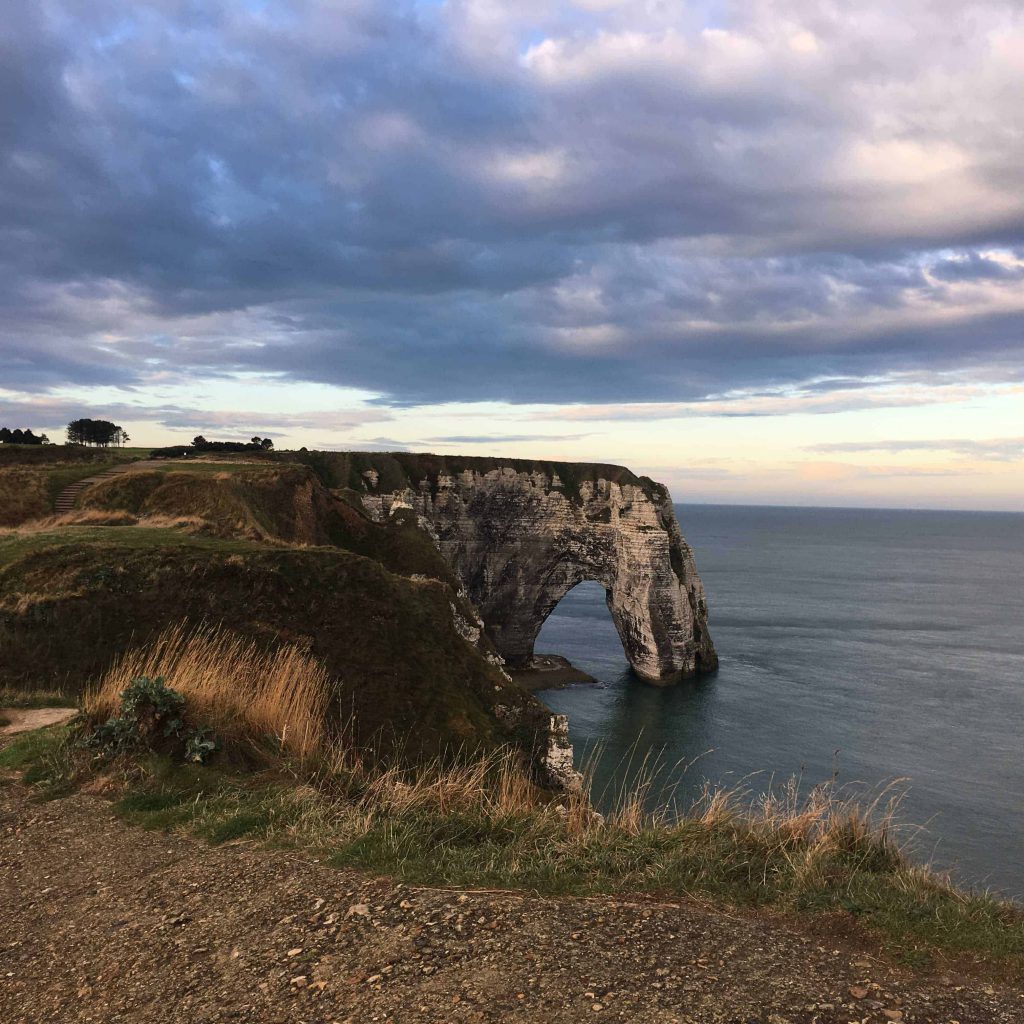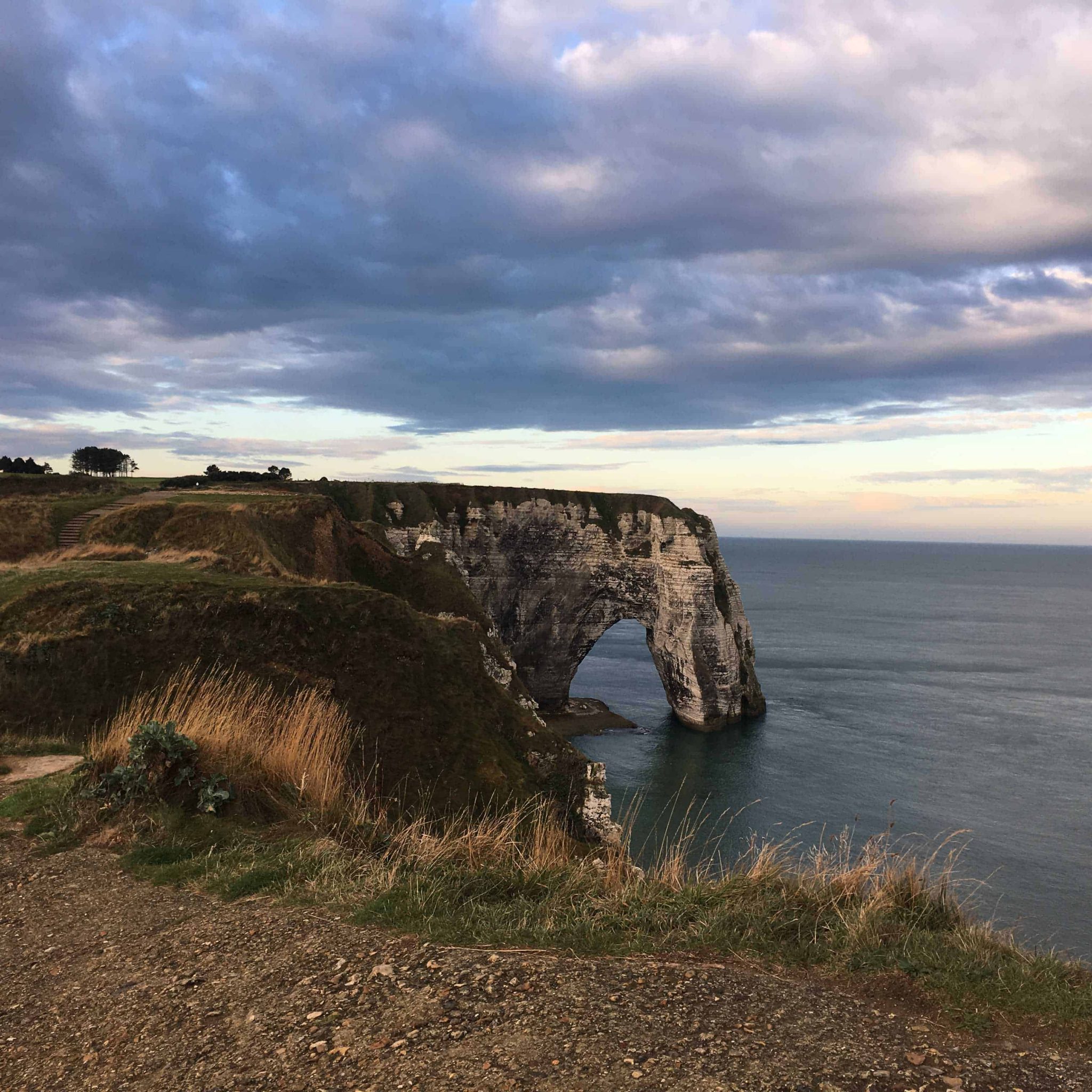 Day 2 Afternoon | Honfleur
During our Normandy Road trip, Honfleur was peaceful. After their bellies were full, the kids napped in the back seat the whole time. We managed to find our apartment, Apartement Moderne and park the car. Walking around the city was peaceful. We walked around the harbour, found some good food for lunch, and carried on walking through the town. We walked by St Catherine's Church, the oldest timber-built church in France, with a separate bell tower. As we were walking by and attempted to make our way inside the church, we noticed a large number of dogs in the area. We soon discovered that the church was doing it's annual Pet Blessing that day. It was neat to see, but this also meant we couldn't go inside to look around properly.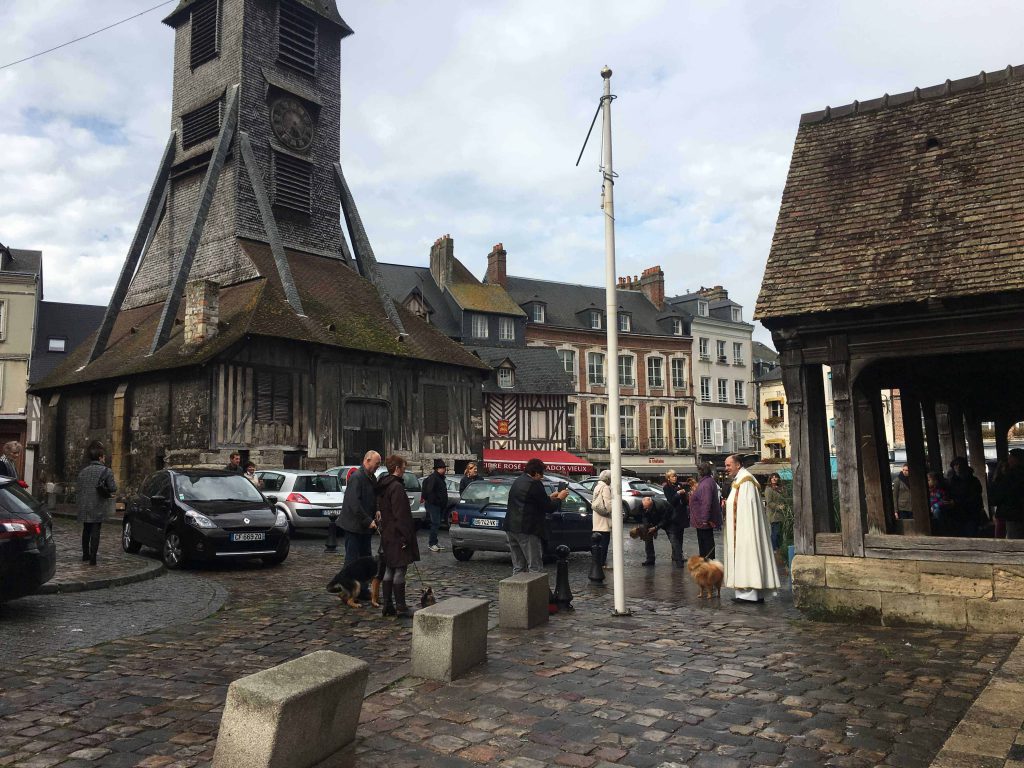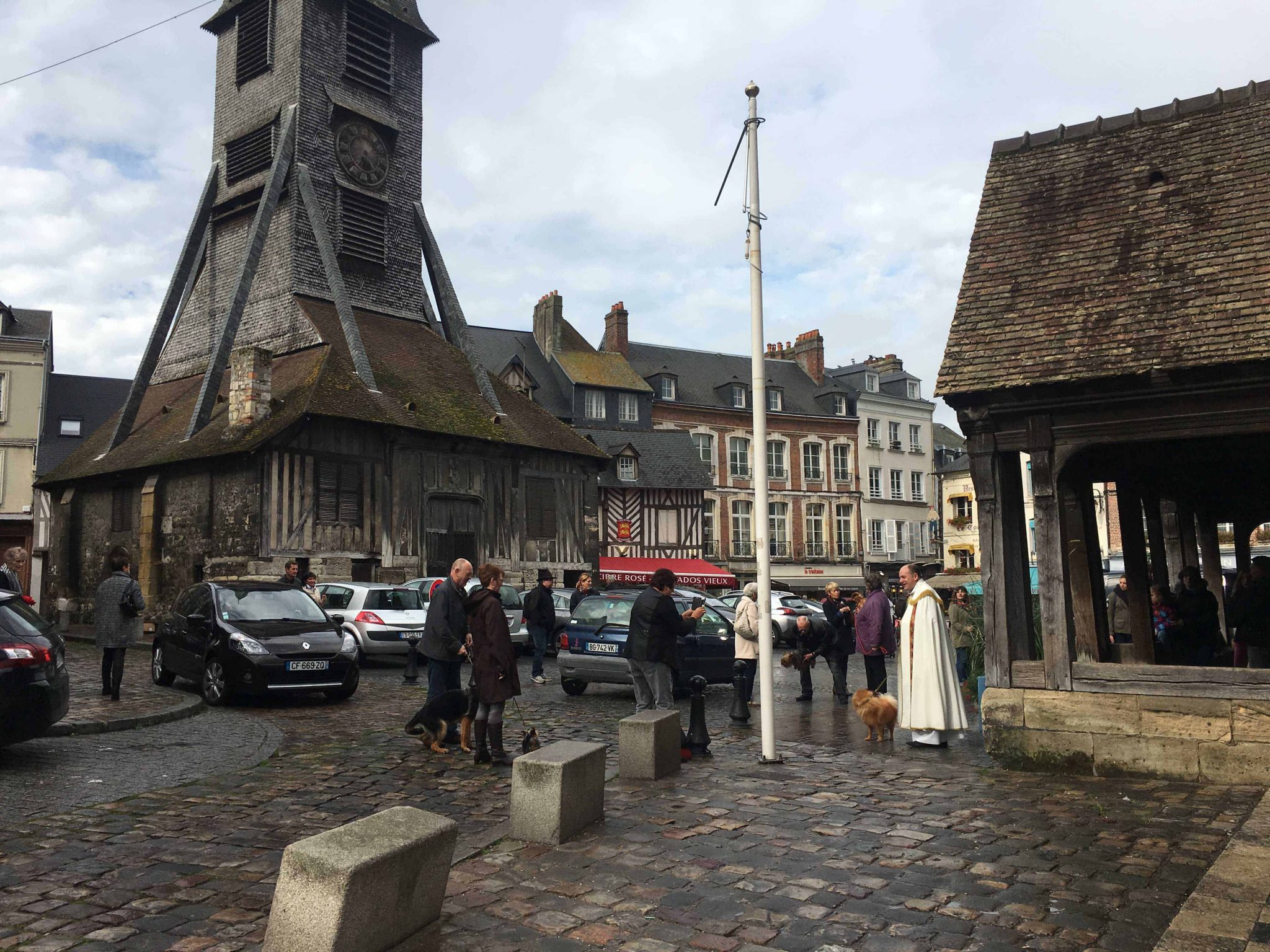 Further along the way, we walked through the old city and found ourselves at la Vieux Phare de Honfleur – Old Lighthouse. Naturospace was just down the street and it was kinda neat too. It was a butterfly enclosure, as well as housing new Amazonian birds. The kids seemed to really enjoy it and it was nice to get out of the cold.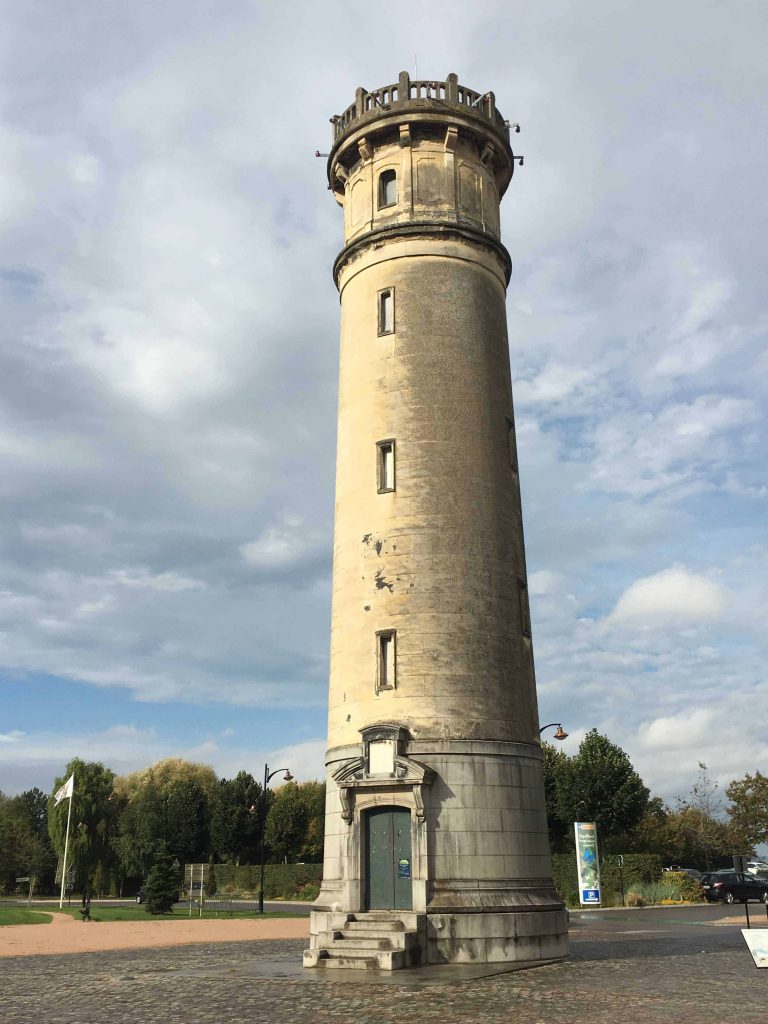 Day 3 Morning | Juno Beach
Juno Beach left us all with many emotions. My family has been serving in the military for generations, as well as my hubby's family. It was hard to explain to the oldest why these two sites were significant to us, but more importantly, explaining to him why he needs to behave himself so well while here and actually have him do it.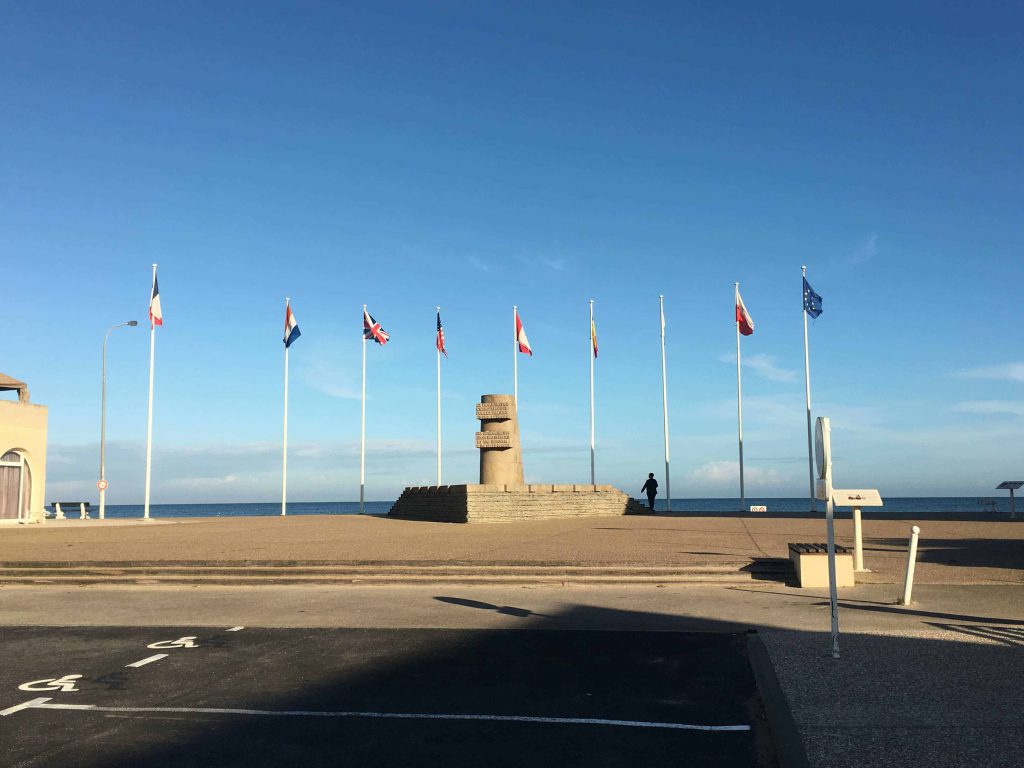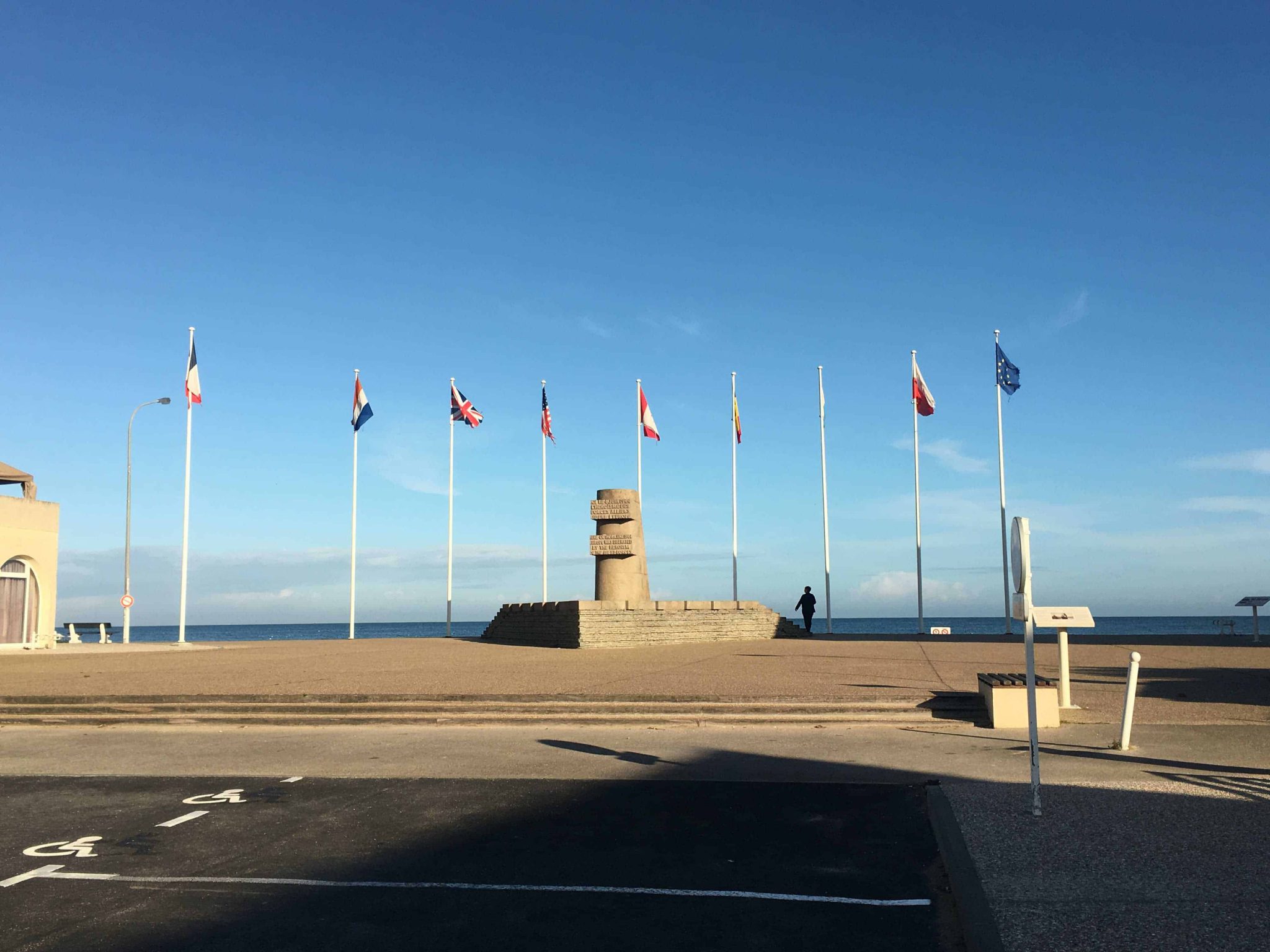 The memorial was only an hour away and it was a very scenic one hour drive. We stopped at the memorial, took a little walk along the beach and tried to explain the significance of the site to our 4 year old. Canada, America and England were fighting the bad guys and this is where they started the big fight. Poor little guy, asked why Germany wasn't helping Canada.
I was not about to tell him the full truth considering he likes to take things out of context and shout them at inappropriate times, or at school (75% German population).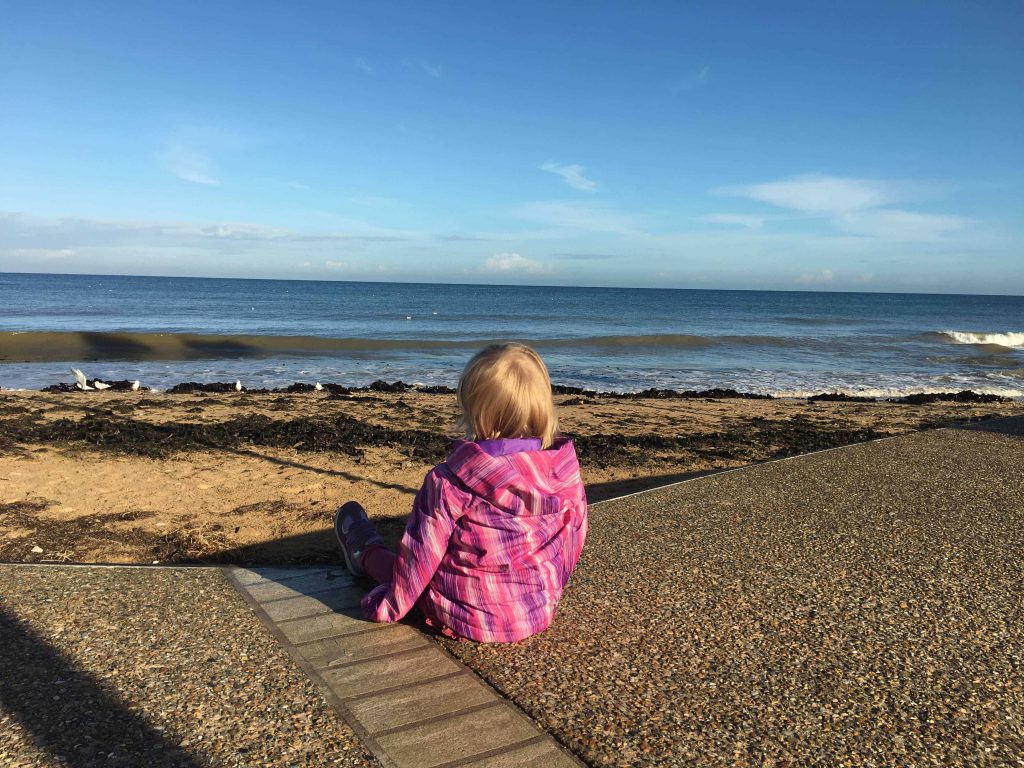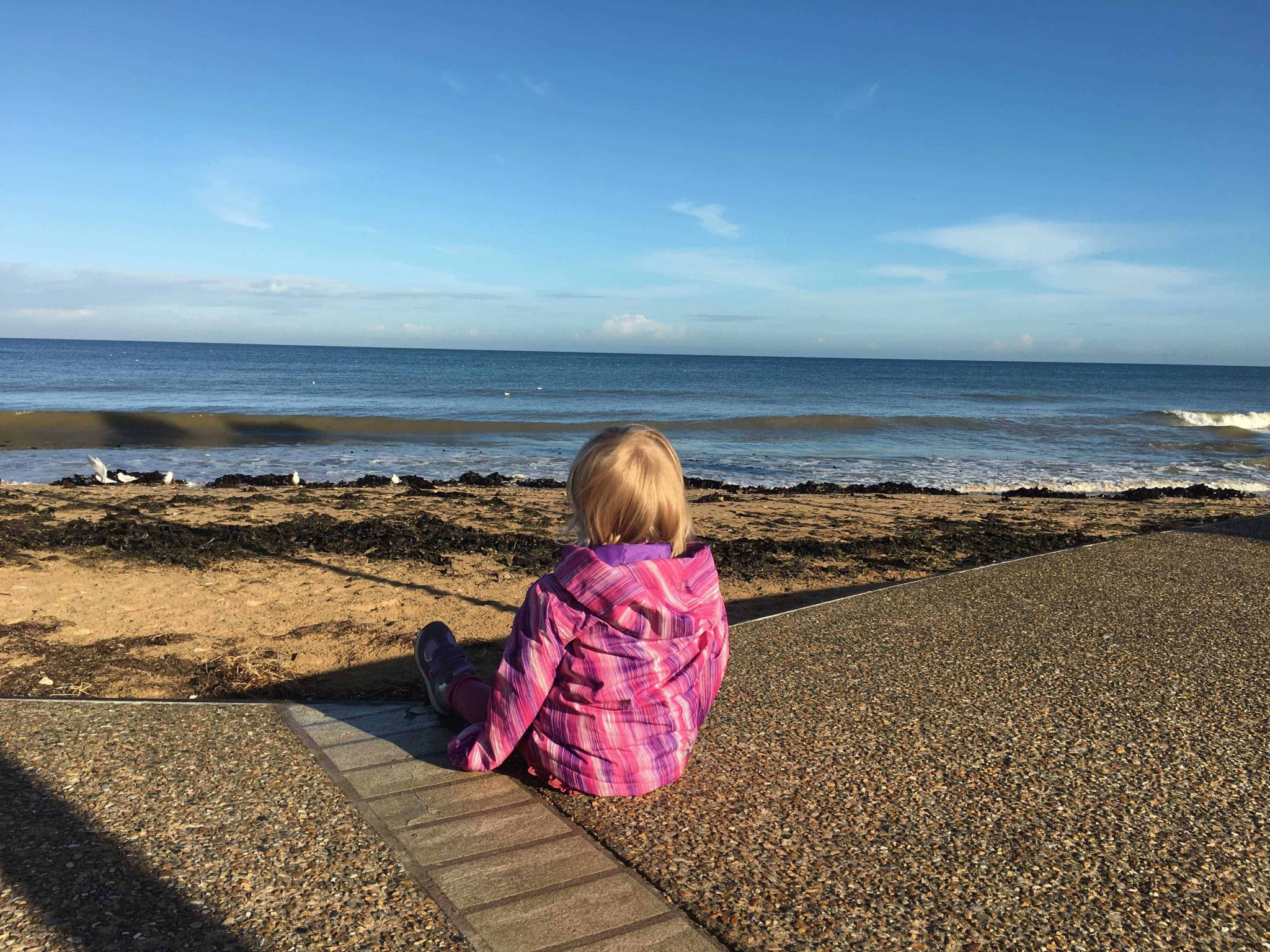 Just down the road was the Juno Beach centre. Another lovely conversation about behavioural expectations and we took a nice walk around the grounds. Once we were inside the Centre, we watched a short video and entered the Canadian war museum. This was much different than the War Museum in Ottawa. The artefacts were much more child-friendly, as in they were not as shocking for the younger ones to see or experience.
The kids speed through the exhibit like they usually do, so we toured the gift shop while we waited for the hubby to finish in the museum. Munchkin was ecstatic to see so many souvenirs with the flag or something Canadian on them. We did manage to find a children's book about the history of the Royal Canadian Mounties; even I learned something from this book, it was cute.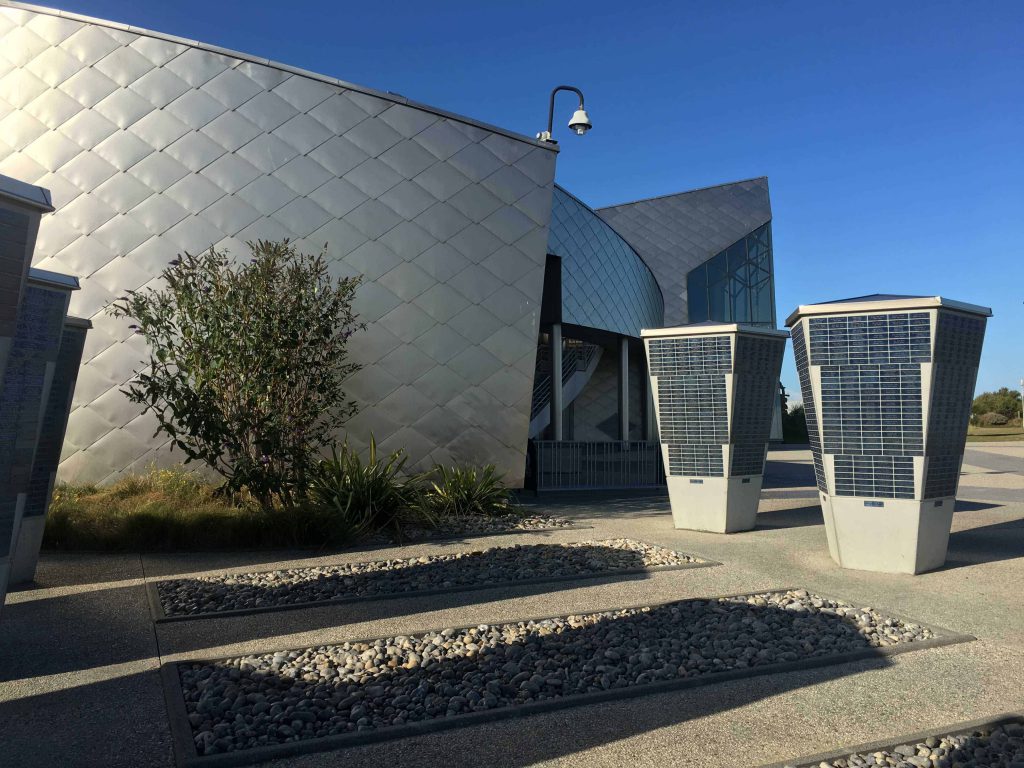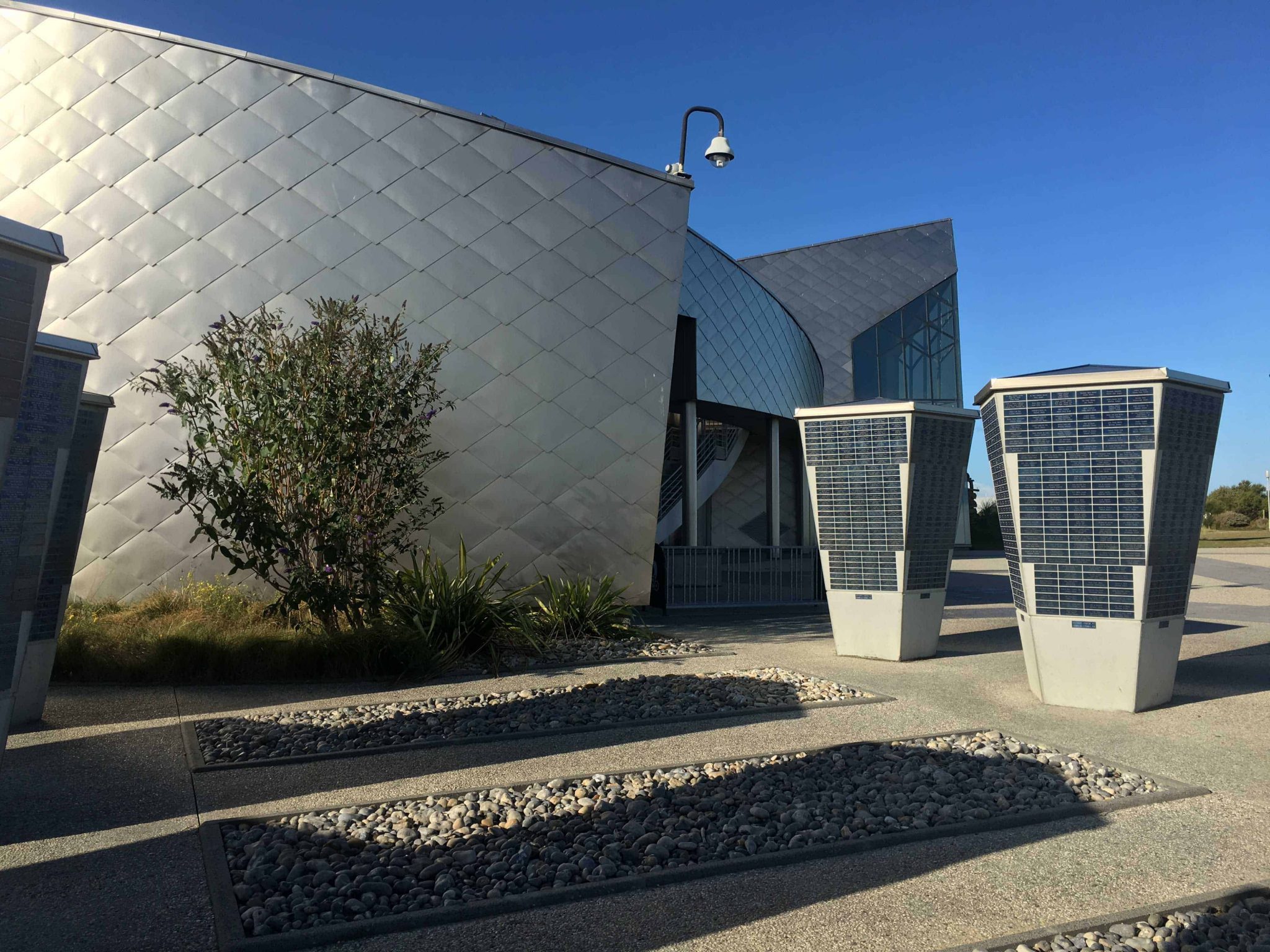 Day 3 Afternoon |Bayeux
A quick 1-hour drive while the children napped in the back seat, and we reached the beautiful Bayeux in time for lunch. Parking just behind the museum itself is free for a few hours so we waited patiently for a spot to clear up. From the parking spot, we had easy access to the handicap door that would have led us straight into the museum, but we didn't see it.
We ended up taking the scenic, non-stairs way around the museum and found our selves face to face with this amazing Cathedral, built in the 13th century. We took a few minutes to walk around the outside court yard, visit inside the cathedral and explore the down town streets before finding a nice place for lunch.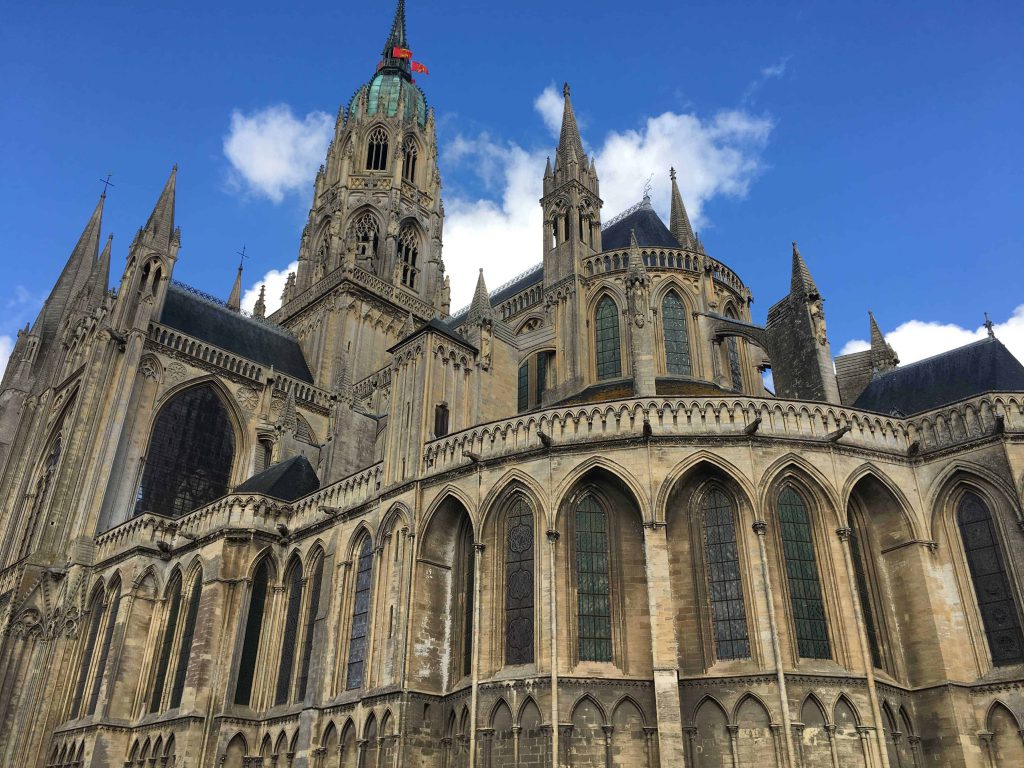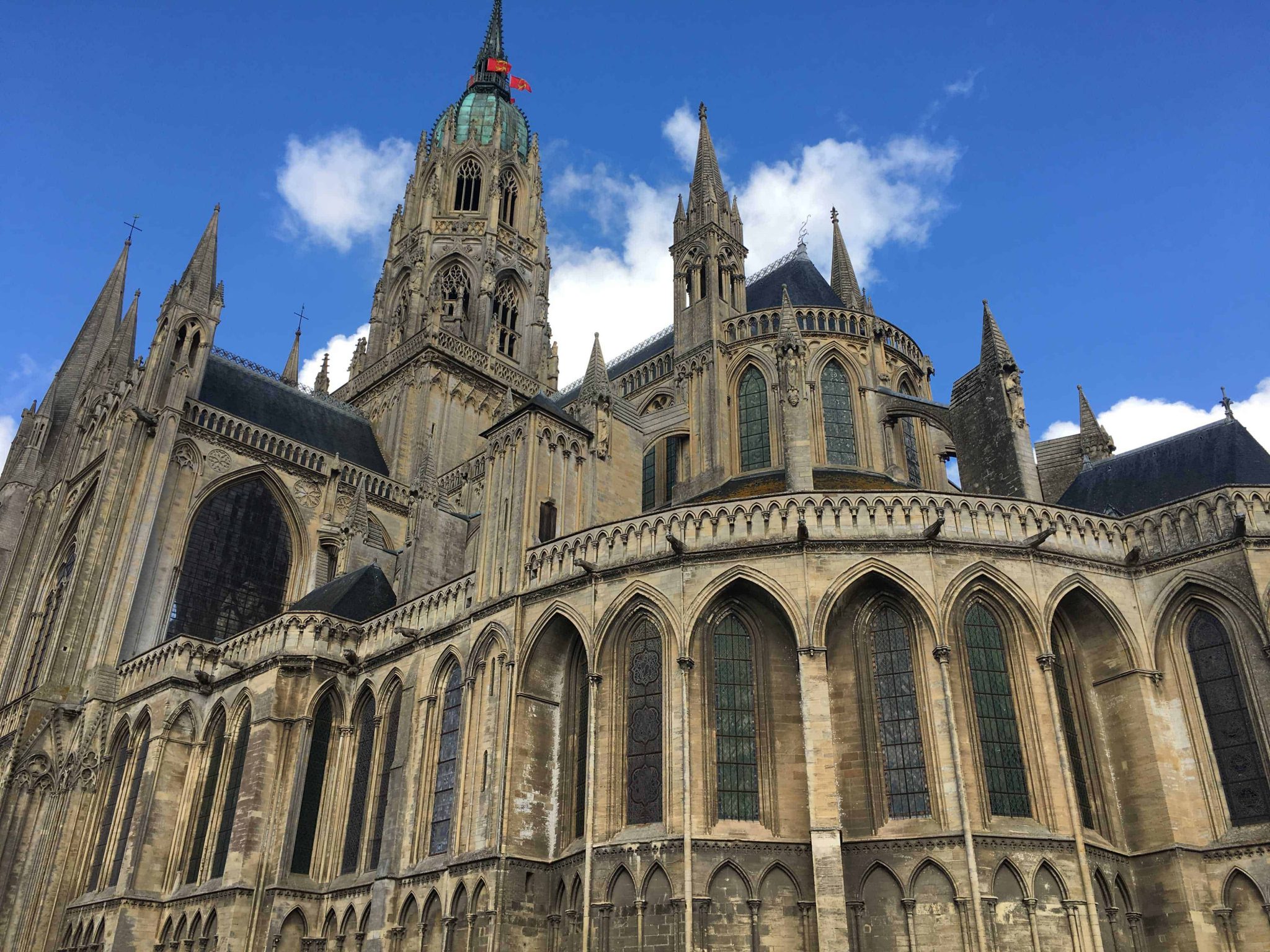 As was a common theme in our French road trip, many places were closed for the season or just not open for lunch. We did manage to find a nice little hotel restaurant with a glorious view of the cathedral, and even better menu; Hôtel Reine Mathilde.
Shortly afterwards we finally made our way to the Bayeux Museum. We had no idea what to expect but we reminded the munchkin of museum rules and proper behaviour, as well as made sure we had plenty of snacks and water for the baby in case she got antsy in the stroller.
At 7,50 euro per person, including the audio guide, I was looking forward to a proper museum. It took us a solid 30 minutes to walk through the Tapestry. No flash photography allowed but I did manage to grab this one with my mobile phone.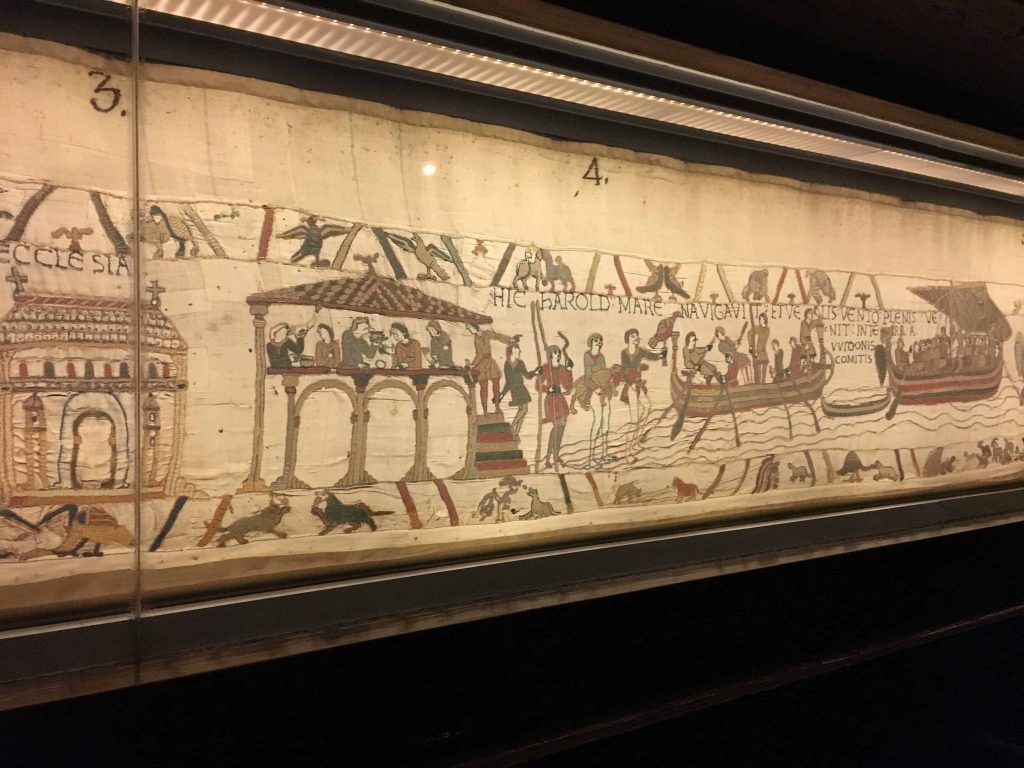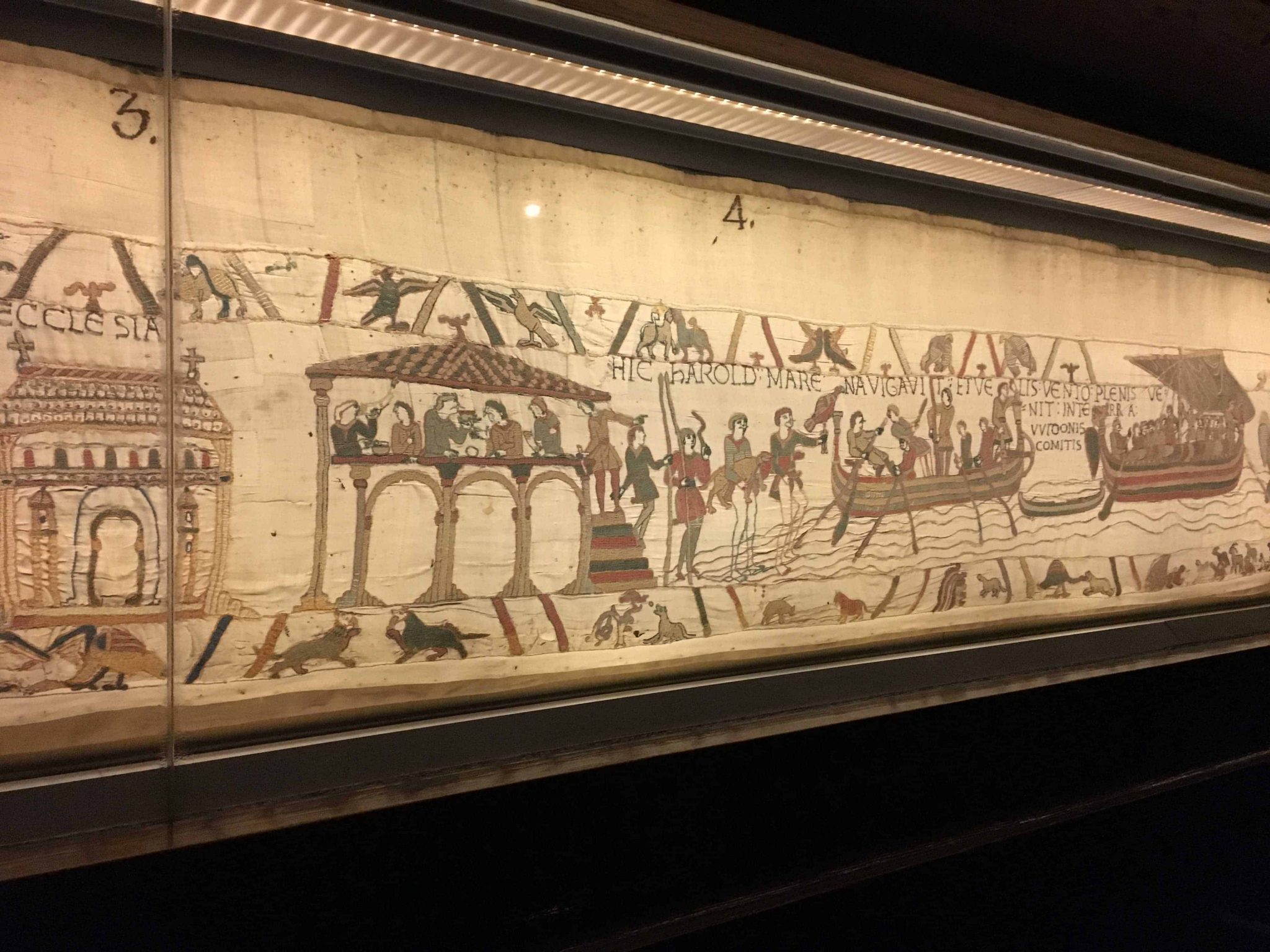 Upstairs was a museum with artifacts from the time period and events discussed throughout the tapestry. There was a field trip that day and some of the kids were less than well behaved so we didn't stick around too long.
Day 4 | Mont St Michel
We drove another 117 km along quiet farmlands to reach our next hotel, Le Beauvoir, just before dark. Unloaded the car, took a quick walk down the street and spotted the beautiful Mont St Michel in the distance. It was a cool 4 km away, so we had a great view, even from our hotel room window. The hotel had a restaurant, didn't open until 7 pm, so we stay out a little longer.
The convenience store across the street had a great souvenir section. Keeping a close eye on the price, I decided I would buy my souvenirs here before we left town instead of on the Mont itself. Finding its equivalent was not hard and the price reaffirmed my choice; it's always cheaper off-site.
In the morning, we drove to the parking fairly early. We already knew that crowds increase later on in the day so we wanted to avoid that as much as possible. Climbing to the abbey was slow at best, keeping an eye for the munchkin's little legs, and having 30 plus pounds strapped to my back while climbing endless stairs is no walk in the park.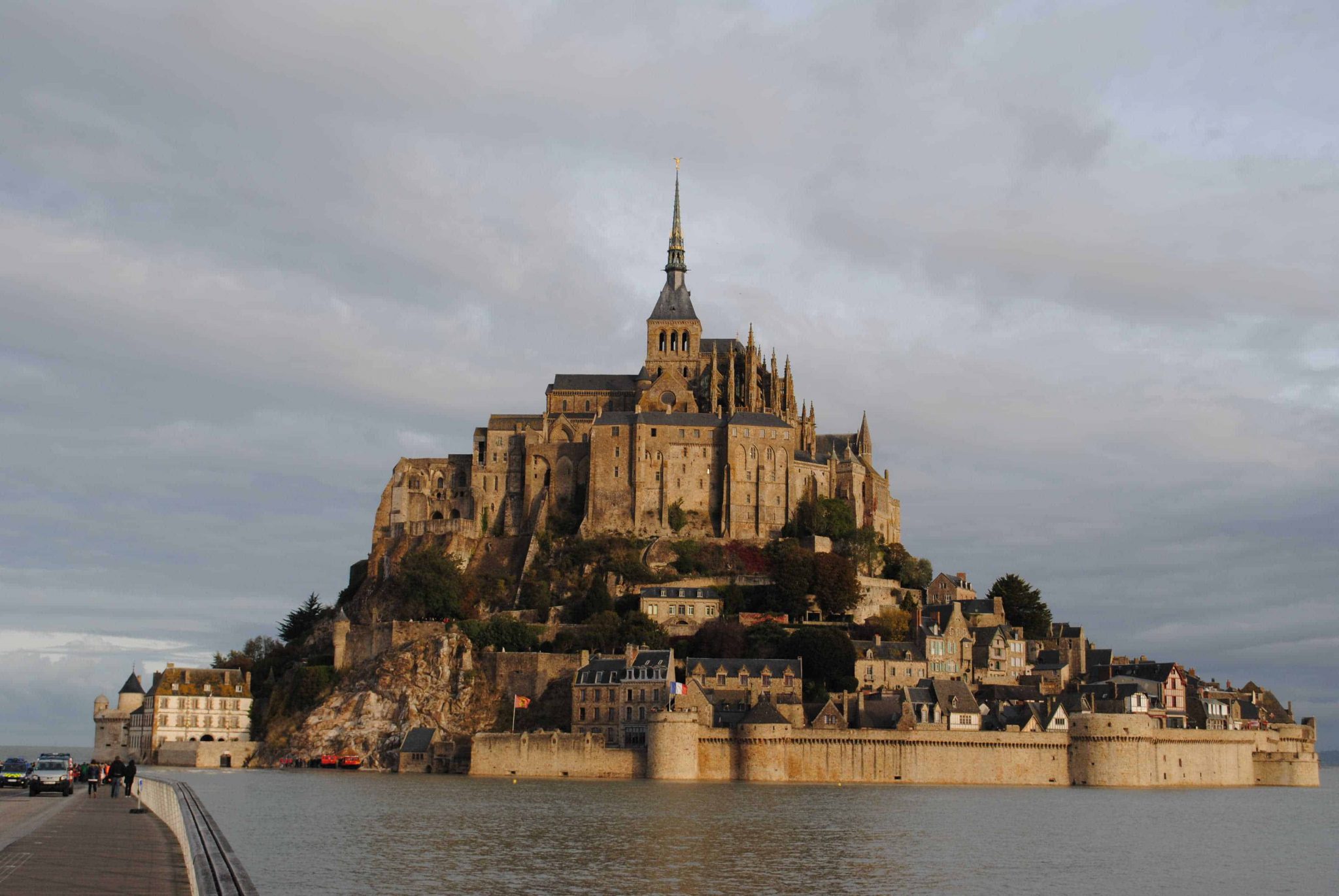 We spent 2 hours looking around, had lunch and left just as the skies were opening up for an afternoon of rain and wind. Read more about our time at Mont St Michel here.
Day 5 | Nantes
It took roughly 2.5 hours to reach Nantes from Mont St Michel so we made sure to time it right with nap time. I did want to accomplish a lot that day but I also needed them awake for it. We arrived shortly after noon, parked the car and made our way to the Machines de L'Ile exhibit. The Island was 1 km away from our hotel, Best Western, and the hotel was 1 km away from the castle in the middle of town. I couldn't have asked for a better location.
The Island took about 3 hours to explore, including lunch, then we made our way to the castle for a quick look before calling it a night. We were spent and we had a long drive ahead of us in the morning. Or hotel room needed to be rearranged anyways, so that was going to take about an hour or so to sort the kids out.
Read more about our day in Nantes, including more photos from the island and the castle.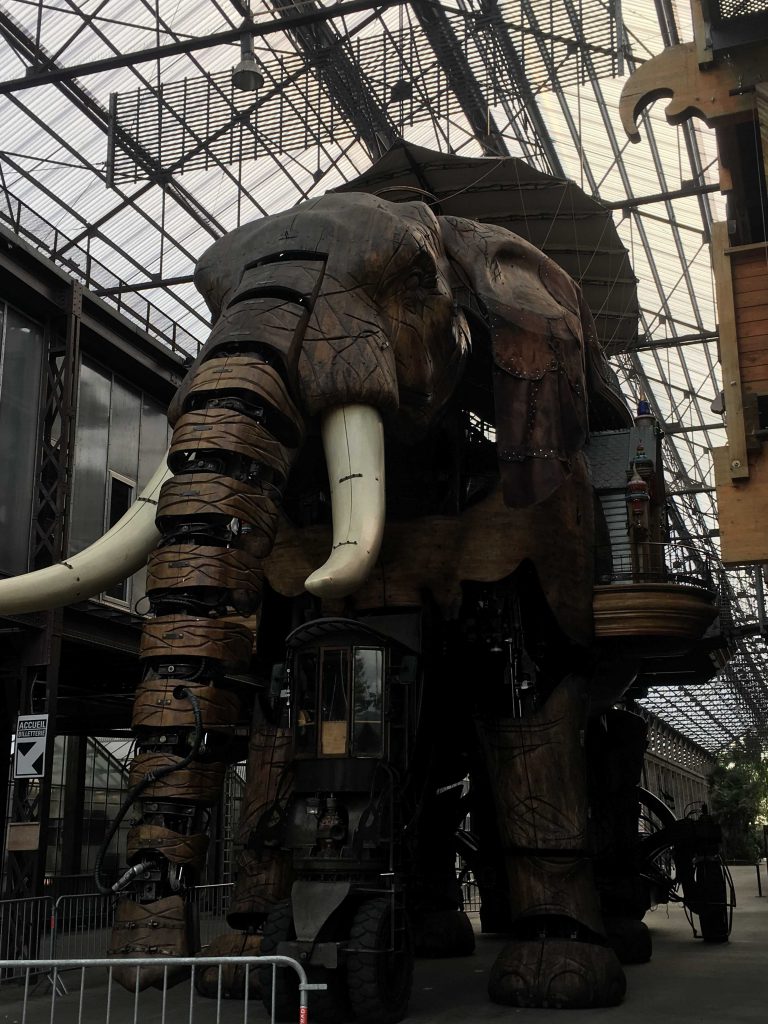 Day 6 | Normandy road trip (Disneyland Paris)
Oh my goodness, nothing prepared us for this epic Normandy road trip. The kids were just done, they wanted to go home and just veg. We told them what we were doing next but I don't think they actually understood what was going on, or they really didn't want to go.
Either way, they napped in the car for part of the journey, and they watched more TV than I care to admit – this happens a lot on Road trips, unfortunately – until their tablet decided to crash 2 hours away from our hotel, in the middle of Paris traffic, with all our pre-programmed content. We were forced to stream it from the hubby's tablet – good thing we had lots of international data.

I say lots of TV, they played and slept, and we listened to music and they stared out the window quietly for most of it, there is only so much Mickey Mouse Club House and Diego one can watch in a single sitting before even the kids want to chuck it out of the car window.
We booked the Explorers Hotel, a pirate-themed off-site budget hotel. It offered free breakfast, access to the pool and free shuttle service so we were definitely winning on the budget side of things. I didn't like that I needed to go through security just to enter Disney Village, and the line for the bus after dinner was crazy long. This was our first time staying off site so we weren't sure what to expect.
Dinner at the hotel didn't open until 7 pm, but the Village was always open, so we decided to go there for food. The Rainforest cafe queue wasn't horrible, as the line moved fairly quickly and we were served promptly, but we still didn't sit down until 7 pm anyway. At least we had a great atmosphere and weren't limited to only pizza and nuggets like the hotel.
Check out my Tips on how to prepare for Disney post, based on comparing this adventure with our previous experience 2 years ago.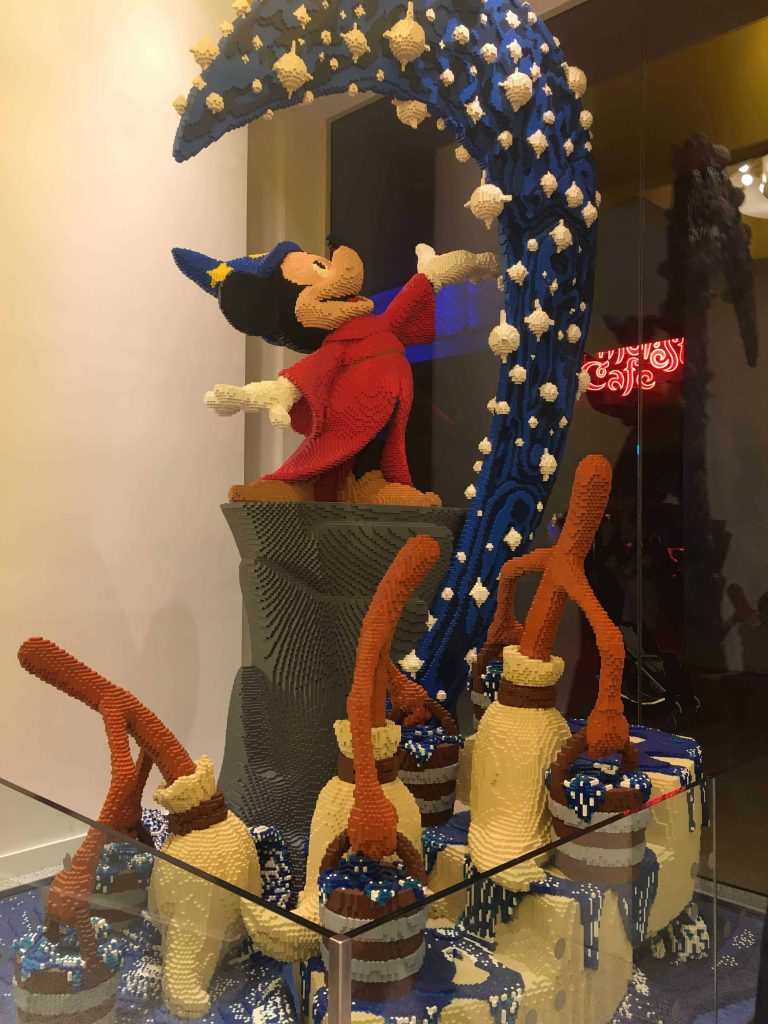 Day 7 | Disneyland Park
Without Early Magic Hours, we were not in a rush to make it to the park that morning. We had our free breakfast, nothing special, just toast and cereal, and jumped on the bus to Disney.
Our hotel was a great location, I have to say. We were the first ones on the bus from the terminal so we didn't have to fight for space getting to the park. This also meant we were the first ones out of the bus come home time. If the bus was jam-packed, we didn't have to suffer for long. We did, however, have to tell other guests to let us off the bus and remind them they can just get back on once we have left.
Anyways, we bought our tickets at the gate since hubby is military and they offer 50% off up to 6 tickets for 2 or more day tickets. Guests can only receive this discount when purchasing at the gate so our hotel wasn't able to honour this price. There were 6 kiosks open and 2 had no lines so this was fairly quick. I am told that on-site guests purchase the same tickets but show their proof of hotel stay, like a room key or something, and they are allowed into the park during EMH. Since we were off-site, we waited patiently at the gate until 930 am.
Once allowed into the park, we took our pictures, walked around some of the Halloween decorations and found our way to the castle entrance. Without access to EMH, we were denied entrance into Fantasyland, today's EMH location. We waited and waited and waited until 10 am when the staff removed the barrier and we all rushed the land.
It was cold and raining and a Friday morning so the park wasn't as busy as we have previously experienced. We managed to finish Fantasyland (minus the Labyrinth, since it is under renovations) before breaking for lunch. Baby girl needed a nap and we found Mickey Mouse only had a 45 minute wait time.
Munchkin really wanted to see Mickey Mouse since he has been watching Club House for a few months now and finally has his fears under control. I walked around the park, grabbed some Fast Pass tickets and met them in time to see him walk out of the tent with a giant smile. He was a big brave boy and said hello to Mickey without being scared.
After lunch was Adventure Land and Frontier Land. A fair number of things were under renovations so we mainly visited Skull Rock, Pirates of the Caribbean and Swiss Family Tree House. Aladdin was next before finding something for dinner.
Discovery Land was last. Hubby did Space Mountain through the single riders line and I took the kids to Captain Nemo's submarine. We stopped at Autopia, and that line was LONG. Baby girl had a little nap before they walked out the other end.
Buzz Lightyear only had a 15-minute wait line by this point so as soon as hubby and munchkin came out, we ran for Buzz. I parked the stroller and we were off. They both wanted another turn and we were going to do it again but the reason the line was so short was because everyone was waiting for the fireworks… needed to grab our popcorn and find a decent spot before it was too late.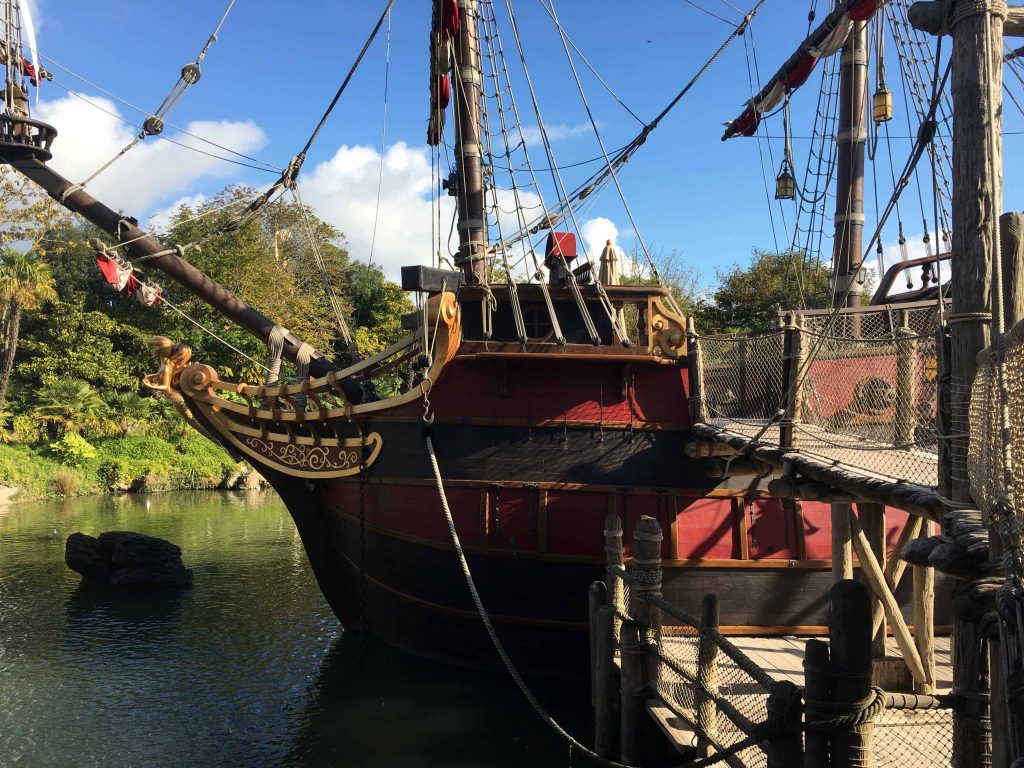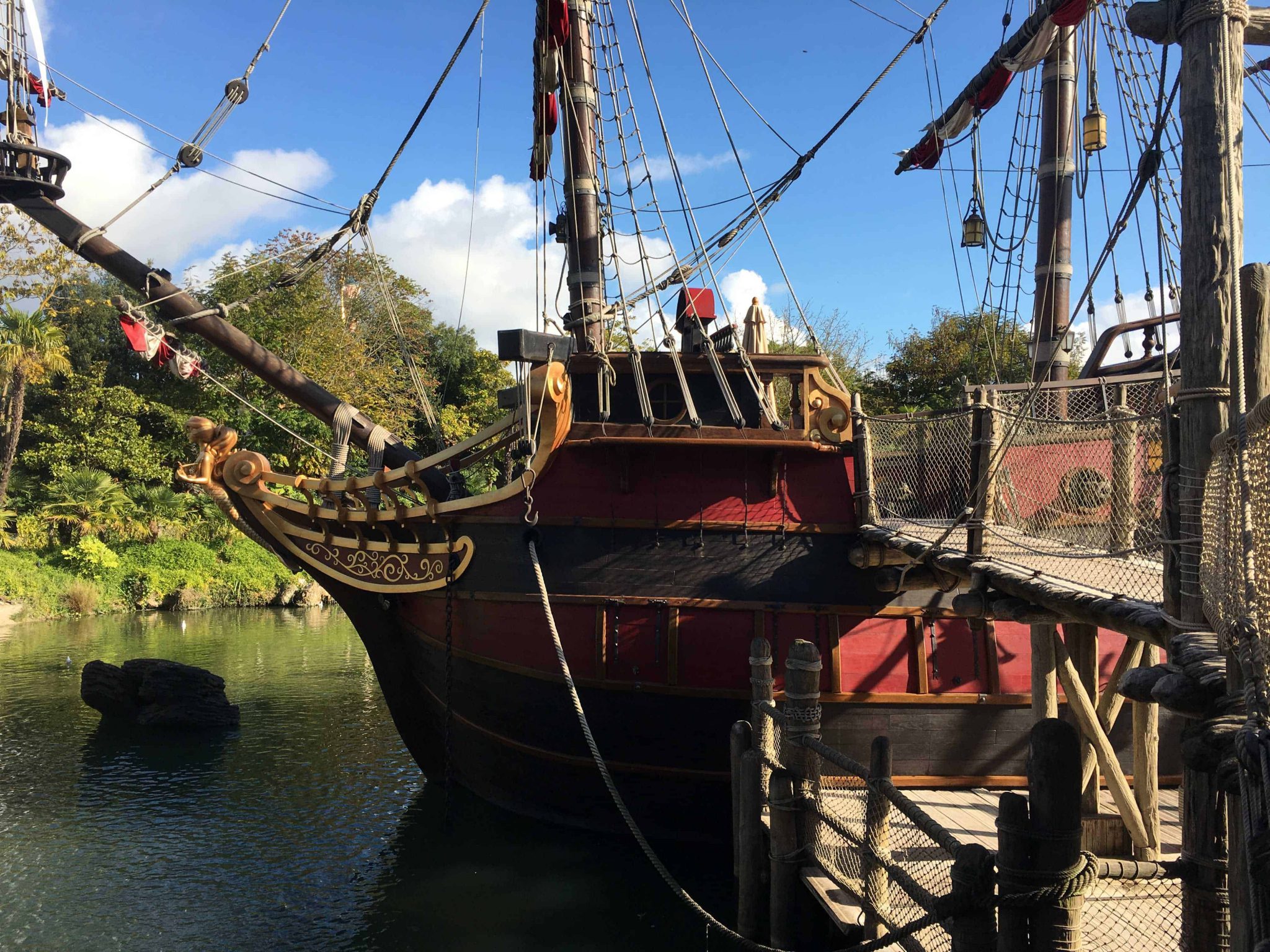 Day 8 | Walt Disney Studio
Sleep Patterns
After staying up until 10 pm to watch fireworks, having walked for 12 hours, and getting into bed around 11:30 pm would tire a 4.5-year-old and an 18-month-old. Nup! They were both up by 7:30 am, which I suppose is sleeping in since they usually wake around 6:45 am at home (with a strict 7 pm bedtime).
Day Time Naps
This time was Walt Disney Studios. We walked in at 930 am with everyone else and went straight for Ratatouille. The line was passed the queue barrier so the staff were unable to estimate the wait time passed 90 minutes, but the ride had yet to board anyone yet so it was tricky to gauge.
I decided it would be best to wait 10 minutes in the Fast Pass queue and get tickets for later. Our time was 11;15 am, which was a little rough considering Baby Girl usually naps around 1030/11. We just needed to make sure we kept her busy and out of the stroller around that time.
Aladdin, Slinky Dog, Cars and a few other short rides later, we returned to Ratatouille. The kids had a blast. Even Baby Girl didn't mind sitting on the bench, usually, she demands to sit on my lap or tries to stand. They loved it so much, Munchkin insisted we eat lunch at the restaurant. Since I had forgotten to make reservations, I went to the desk and asked what they had left. 5:30 pm. Perfect, that's when we like to eat anyways.
Fancy Dinner?
We managed to fit in Disney Junior before it was time for dinner. Several conversations were had regarding expected behaviour in the restaurant. Despite its location, I had a feeling this was going to be fancy, slightly expensive restaurant, and I was not entirely wrong.
While this is a family restaurant, this is not the kind of place you take children that are prone to acting out or yelling in public. I found there were more adults (child-less couples) than children during our meal.
A quick ride on the Disney Express, lots of shopping and another showing of the Fireworks before bedtime. Not a bad way to end a vacation.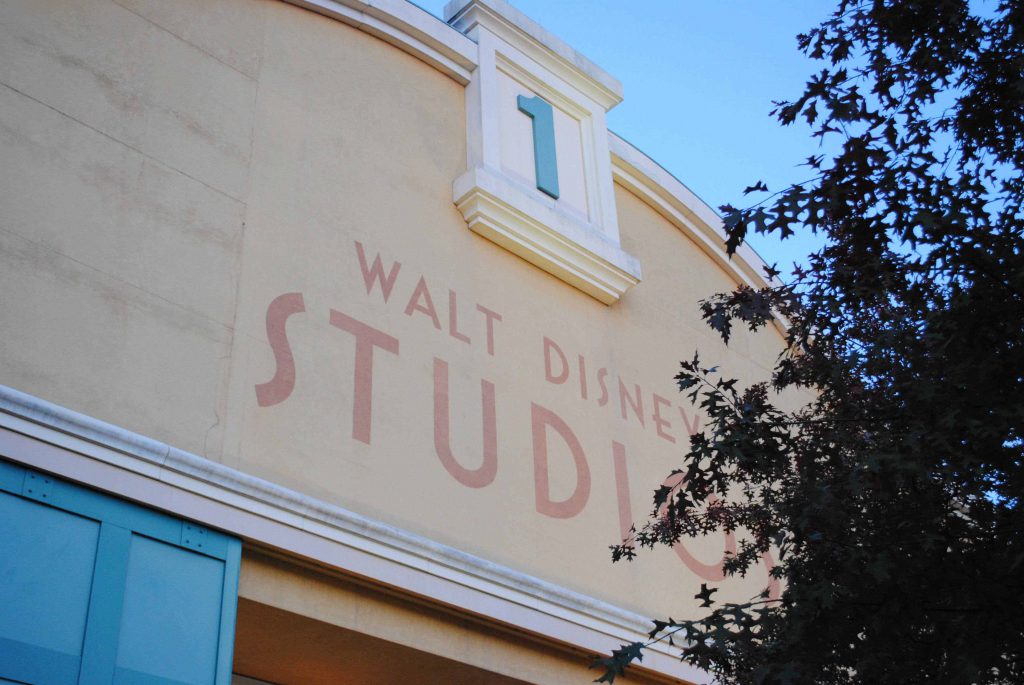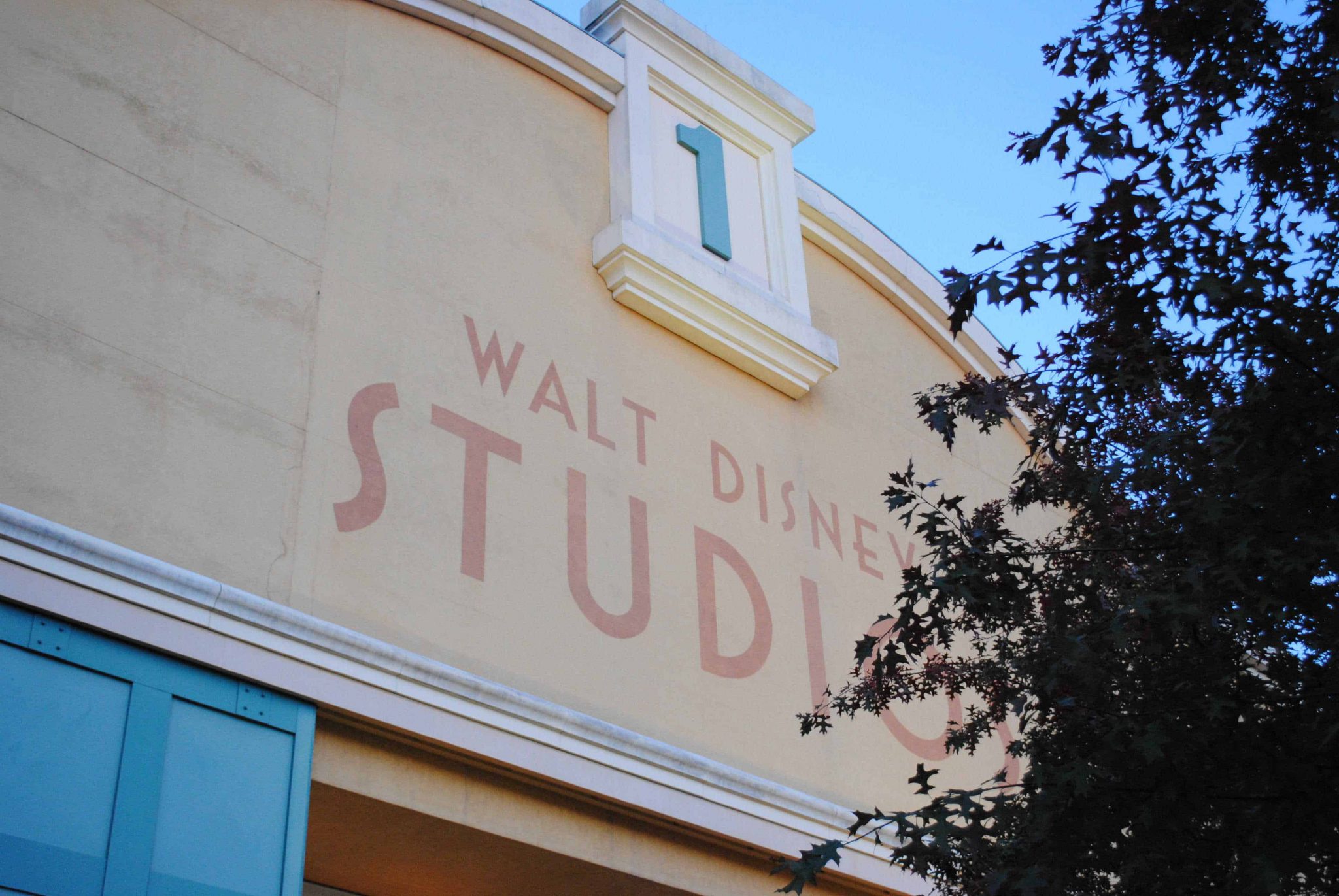 Day 9 | Long Drive home
With the tablet still kaput and no way of fixing it until I can sync it to my iTunes account, we streamed a little more after everyone was done sleeping, eating, singing and staring. This drive felt slightly less-long than the drive from Nantes to Disney, only because we stopped so often.
Little man needed to pee so often, that we stopped 4 times at a public restroom, restaurant for lunch or corner store for snacks, plus two more times on the side of the road for a pee break… I didn't realize I had given him that much to drink. Maybe he was stealing his sisters' bottles; she has a tendency of throwing them across the backseat when she is done with them, empty or not.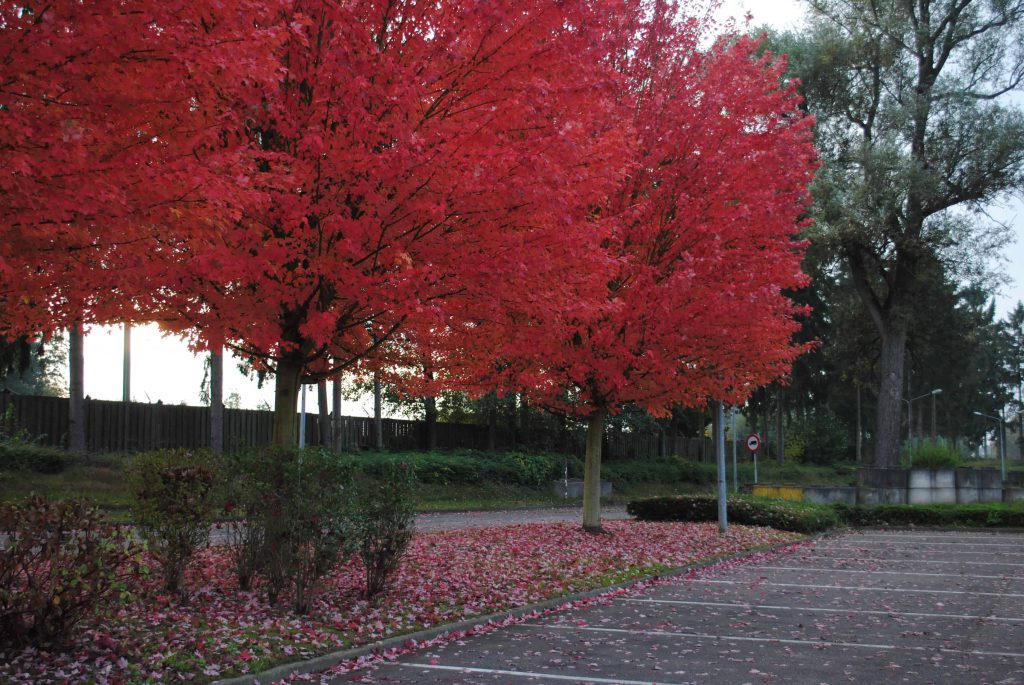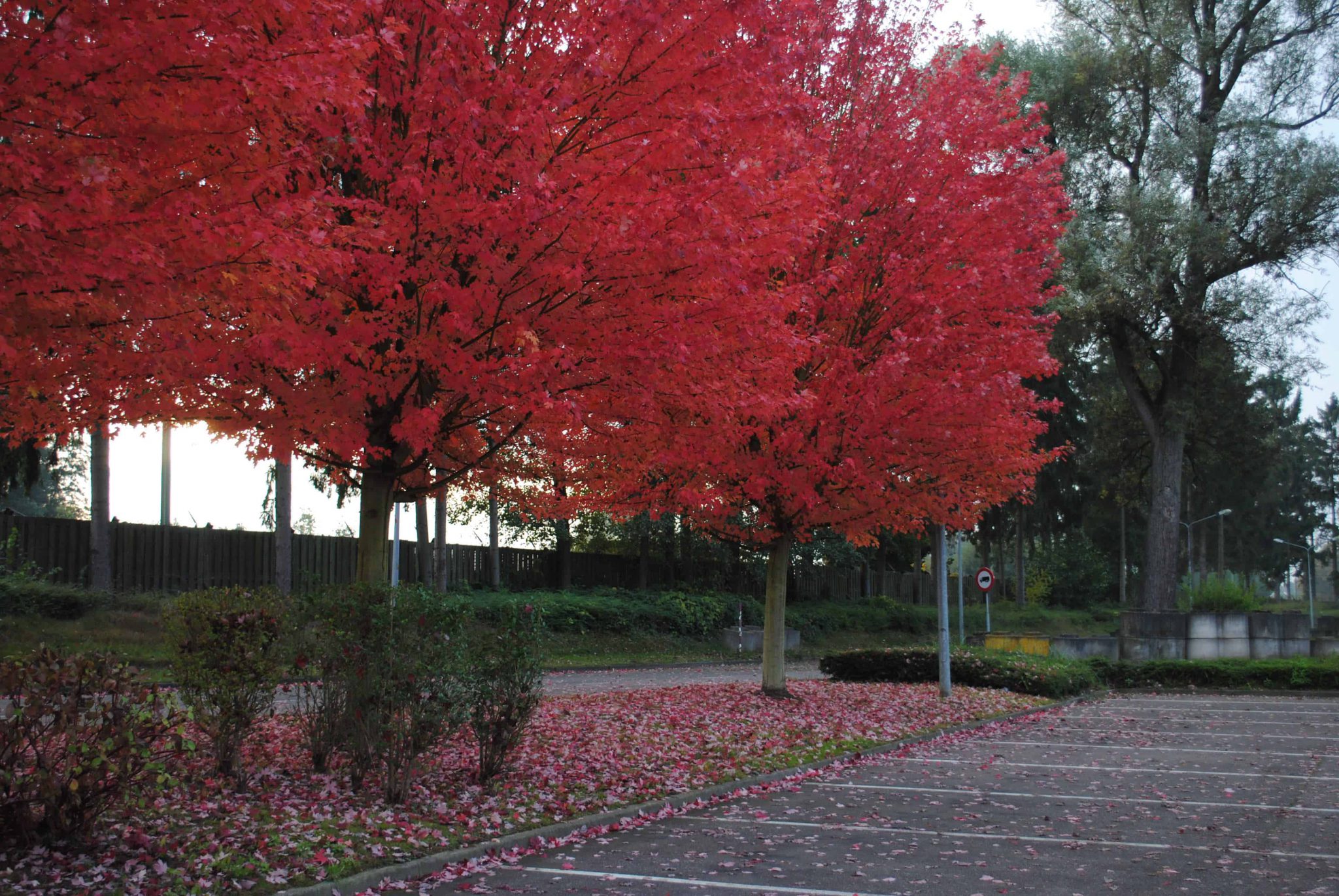 Overall, this vacation only cost us 3000 euro, including gas, food, hotels and tickets. We packed lots of food and stopped at grocery stores to restock instead of buying snacks at the attractions themselves.
We arrived home just in time to make dinner, shower the kids and ship them off to bed, and they were not complaining. He had school the next day, picture day on top of that, and she needed to follow me around on my many errands; after all, the fridge was empty and needed filling. On the walk to school, Munchkin asked if he could have some pictures printed to show his friends. He has never asked us this before, so he must have had a great time.
An excellent resource for planning can we found with the Lonely Planet Normandy Guide
Your Thoughts...
Please share your thoughts in the comments or reach out on social media...We would love to hear from you.
You May Also Like…
Winter travel: 13 Winter Road Trip Essentials and Tips
Quick Guide to Normandy with kids