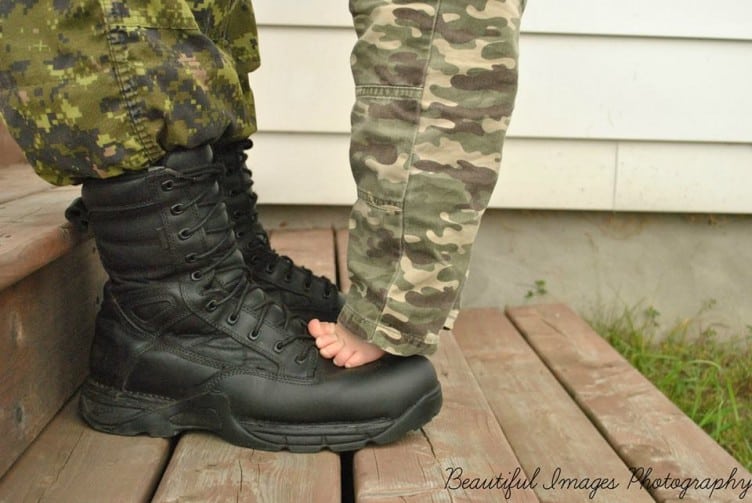 The kids will play while the hubby is away
Joining today's chat is Julie, a new mom, fellow military spouse and blogger over at Fab Working Mom Life and Chapter Break; and Candy, a SAHM of 2, military spouse and blogger over at Fullest mom.
---
Every military family will have to deal with deployment at one point in his/her career. While the length of time and deployment location vary from member to member, those left behind all have a familiar story.
As the military spouse, we are often referred to as 'military dependents', because let's be honest, our life is permanently placed on hold due to constantly moving around the country/globe. While we were warned before getting married that this may be our life, thinking about it and having it thrust upon you are two very different things. I never wanted to raise children on my own, that's why I decided to be married before having kids. But the military had different plans for my family, and countless other families serving for the American or Canadian military. We now have the luxury of dual income and all the perks associated with that, we have a great network of friends and family, but we have also built our lives around having two parents raise these children, two parents cohabitating a single home, and two parents to share the praises and pitfalls of parenthood.
The married-single mom is just that; she is both married – taken, off the market, financially taken care of – and single, raising the children alone (for short or long periods of time), and solely responsible for the day to day care of these little rugrats that are used to having two people watch them.
This is different than being a single parent. A single parent does not have to deal with "when is daddy coming home?" or "why does daddy leave for work all the time?"; the divorce conversation pretty much answers all of these questions and more. The children in these types of marriages need special handling; they have two parents that love each other very much, but just don't live together all of the time and this is something they don't hear about on TV or in books; people don't talk about deployment as much as they do divorce. I believe, in large part, that this silence is what hurts the families the most; there is no one around to ask for advice or lend an ear when a good rant is required.
My experience
My husbands career and retraining have required him to be away from us for extended periods of time, and far more frequently than anticipated. We were posted to Kingston, Ontario for 10 months, only to be posted back to Petawawa for 3 years. Of those 3 years, he was back and forth several times to Kingston, of all places. Throughout this time, I was pregnant, went on and off of maternity leave, and started a new position as full-time Manager at an electronics store in the local mall. Now that we have moved to Germany, I am a Stay at home of 2, and he still gets deployed several times a year.
We found several ways to cope with his absence. Each family has their own way of dealing with absence and ways of filling in the gaps.
Julie's experience
Solo-parenting a toddler wasn't exactly on my to-do list, at least not long-term. We're a military family, National Guard, to be precise. While some time apart is expected, it usually is limited. When my husband got accepted into the JAG Corps, we knew he would be away for several months for the training; the plan was for him to return home and business would resume as normal, but with him having a different "weekend" Army job than before. Plans changed, and he was selected for a year-long mobilization out of state. So my solo-parenting gig continues.
My child is young, yes, but I know he feels the separation from Dada. While I miss my spouse, my companion, the person who shares the weight of life with me, our son misses the person who owns the shoulder that made such an impact during his infancy. Our son misses the stability of having both parents home with him. He senses my stress, and it amplifies his own. He wakes in the night sobbing inconsolably and only calms in my arms. We are doing our best, of course, and I wanted to share how we manage a prolonged absence.
Candy's Experience
 It was just 2 days that we have moved into a condo that was supplied by our insurance agency. I was pregnant, with my third, and my husband was leaving for deployment. We had a house fire, without injuries, and our world was flipped upside-down. All the baby proofing, toys, home entities that we were used to, gone. With the power of attorney signed, I was ready to handle the insurance matters, as well as give birth the following month. Our family of five was temporarily a family of four while my hubby was stationed away for 12 months.
 My husband and I were dealing with the responsibility that occurs with a house fire. On top of that, everyone was trying to adjust to the new living arrangements (my husband abroad, and me and the kids in the condo). I missed my husband dearly; but, not as much as the kids missed their dada. We had to figure out a way to make it through until he returned. It was also very important to me to provide some kind of normalcy even though everything in our view was changing.
My top tips
Hire help
Running a home, store and family is hard work on any given day. Doing it alone is literally twice as hard. It didn't take much discussion to convince the hubby to let me hire a cleaner. This was one less thing I had to worry about at the end of the day, and that much more time I could spend with the baby on my odd days off.
Understanding friends and coworkers
While we didn't plan for his absence when we enrolled our son into full time day care, it was clearly required once he left. I was forced to rearrange my schedule to accommodate the daycare's schedule as well as hire a babysitter to watch him after daycare until I came home at 9 pm. My coworkers were extremely understanding. As a manager, I was required to close two nights and work Saturdays. I had an underpaid, overworked and unacknowledged employee that took my extra evening and Saturday shifts, as well as sharing the responsibility and workload.
Technology
The kids are slightly older now, but hubby was away for much longer; 3 months. What kept everyone sane was frequently sending video messages and pictures of our day. He sent a few, I sent a lot. Hubby did rotating shift work so it was hard to video chat on a regular basis, but we tried as often as possible. This time was a little easier though, as munchkin was able to communicate better as well as use the technology. Whenever we would video chat, munchkin would steal the phone and show off anything that had changed; new purchases, artwork, or even a walk in the backyard to show him the strawberries that we grew.
Routine
Even if friends and family are close by to help out, which mine are not, routines make everything run smoothly. Get up, chores, school, dinner, wash, bed. Easy peezy; they know what is happening next. And because they know what is next, it becomes less of an argument for the lone-parent to get these tasks accomplished. There will always be pushback, but routines help minimize unnecessary rebellions.
The catch. What about weekends? Our week is filled with routines, but our weekends are a free for all. Munchkin is a ball full of energy and little sister seems to be going in the same direction. Watching TV all day, sleeping in until 10 and relaxing on the couch are never going to happen. I need to keep them occupied, either with crafts, toys, playdates or outings.
Alone time with each child
Sometimes, "go play in your room for an hour" is a thing and I am not afraid to use it. I am out of ideas and he needs to learn to entertain himself. However, this never happens during nap time. With hubby gone, I have very little time alone with the munchkin, but all day with baby girl. Nap time is our time to connect. We play games that the baby isn't allowed to touch, we cook, we talk. Yesterday he demanded to wash the car because he saw it on Peppa Pig, but I have no way of restraining the baby, so we did that together during nap time.
Julie's tips
Fill our son's emotional bucket.
I work full-time, and our son has a nanny come to the house while I am away, a nanny he adores, so I know he is happy during the day. The evenings and weekends are all mine, and I certainly focus most of my time with him (because he's a toddler, and he demands all my attention).
Before the weather became unbearably hot, we would go to the park and he would play and run and swing (well, the best a one-year-old could play at the park). I take him to the Children's Museum sometimes, and we play at home a lot.
Communicate with the parent who is away often.
Having these calls as a constant in his daily life helps keep Dada part of everything, and hopefully help keep their bond strong.
We have also had a few long holiday weekends where we met up with my husband or he was able to come home to visit, and having those moments where he can interact with his son have helped tremendously.
Being in regular communication also helps us talk through any issues that arise and we can discuss how to address a situation as a family. Not having to make all the decisions on my own has helped me manage my own stress levels and help to keep a peaceful home.
Fill my own cup.
Having all the responsibility of the house shift onto my shoulders hasn't been easy (especially when Mr. Murphy shows up). I have to remember to take care of myself because when I don't I end up getting sick and then I'm no use to anyone. I have set goals to go to bed at a reasonable hour (i.e. before midnight), as well as eat healthy and go for walks to keep from being sedentary all day.
I love to read, and I try to attend my books clubs whenever I can. This usually means my son comes along, so I pick the events with meeting times that work best for us. Sometimes motherhood can be lonely since getting together with friends is not as simple as it used to be.
Candy's Tips
 Keep your spouse's presence
Remind the kids of how hard your spouse works and in a simple version, the reason why they are away. We were fortunate to speak often via FaceTime but in the occasions that we couldn't, I still spoke of my husband like he was present. For example, I would ask the kids, what stories do you want to dada today? Would you like to draw him a picture and hang it on our fridge? Can we take a picture to show dada your pretty dress?
 Have patience
This is as much for yourself, as it is for the kids. Getting through any season of life requires the proper prospective. When you are the platoon leader, and possibly out numbered by your troops, you have to have patience. Understand that getting dressed may take a little longer since there is only one person leading the show. If your kids are anything like mine, they get distracted if you don't enforce the gentle reminders the duration of the task. Have patience. Remember, everyone is doing the best they can, including you. If you see yourself starting to bark orders, take a breather. You can do this.
Enforce bedtimes
Mom needs some chill time, too. I would lay my angels down at 8pm and for 2 hours, do what I pleased. Yoga, nerding out on social media, or watching my favorite shows (non-cartoonal) on Netflix. The infant would do about a 3 hour stretch starting at 8pm so the timing worked perfectly.
---
I have since discovered two books that have helped my son, and later my daughter, deal with daddy being away so often.
If you have any tips, advice or just want to vent, comment below. We can all use a little support every now and then.
Plan Your Trip – Stay and see everything
[wp_ad_camp_1]
Accommodations
Booking.com 1,136,997 properties worldwide. Including 581,306 holiday rentals in 105,263 destinations in 225 countries and territories
Flights
Skyscanner.com compares millions of flights to find you the cheapest deal, fast. Fly for less with Skyscanner!
Car Hire
Blacklane.com Take your time and relax. Airport pickups include 60 minutes of free wait time, and all other pickups include a free 15 minutes. Limousine Service!
Pin this to Pinterest: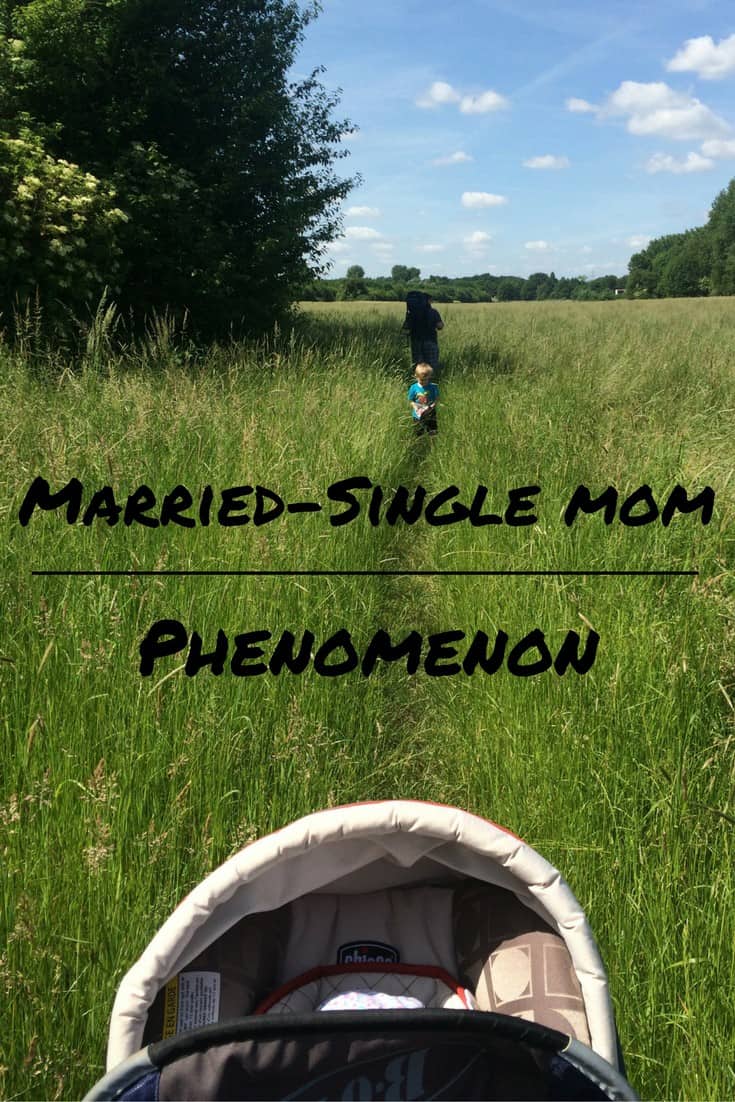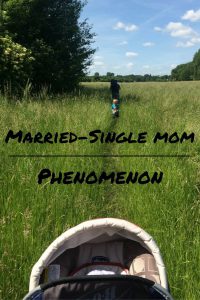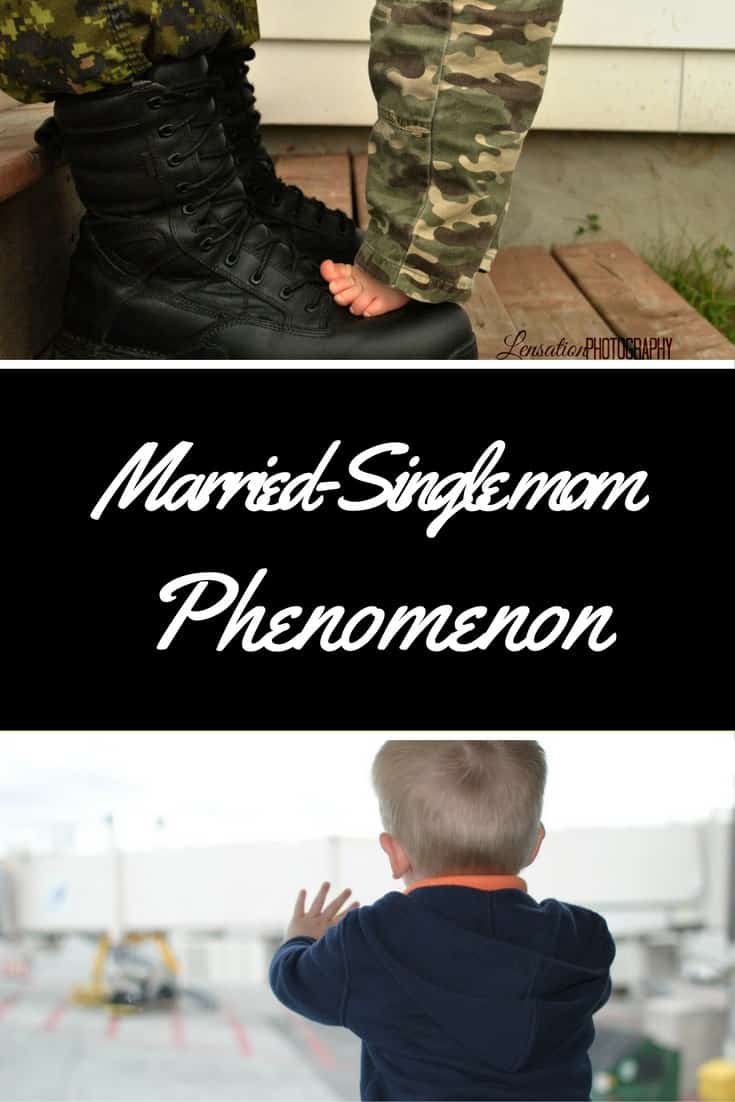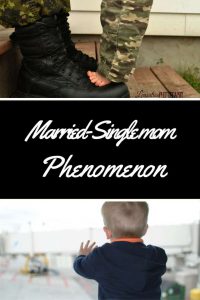 Do you have any Tapped Out Tips?
Questions or Comments? Join the conversation below.