What family travel looks like when one of you is traveling with Chronic Pain
Traveling is not always sunshine and rainbows. For many of us, there are hurdles to over come, and sometimes those hurdles are not so easily remedied. There is a significant proportion of the population that lives with some form of chronic pain. While many of us would huddle in a corner and wait for the pain to subside before continue one with the journey, chronic pain doesn't work that way. By definitely, chronic pain is, well, chronic. Persistent. Never or seemingly never ending. There are temporary fixes available in terms of physiotherapy and medication but it is too easy shut oneself in the house and let the pain over take you.
Natasha from Meldrums on the Move is here to show us how she makes the active decision to travel with chronic pain.
---
Travelling can be tough for any family. There is so much more to consider when you decide to take on the world with a child, you need to think of portable strollers, kids cases, entertainment, how to always have drinkable water.
Travelling can really be a headache in so many ways, but that is magnified when you are travelling with chronic pain. There are a whole new number of things you need to consider, including getting the right medication, extra money for special doctor visits and being flexible enough to have a lot of rest days.
What is hyper-mobility?
Hyper-mobility was not something I had ever heard of before. I knew many people who claimed to be doubled jointed and could pull tricks with their joints that shocked me. I never thought anything more of it.
People with "joint hypermobility syndrome" are subject to many difficulties. For example, their joints may be easily injured, be more prone to complete dislocation due to the weakly stabilized joint and they may develop problems from muscle fatigue (as muscles must work harder to compensate for weakness in the ligaments that support the joints). Hypermobility syndrome can lead to chronic pain or even disability in severe cases.
Then pregnancy got me. It was like being hit by a bus, not the beautiful picture my friends and movies had painted of pregnancy. I remember my first episode of what would later be termed pelvic girdle pain. It was around 7 weeks when I went to the store with my Mum. I ended up sitting on the floor of the supermarket while my Mum finished her shopping. It was embarrassing but it felt like the only option to the severe pain I was experiencing in my hips.
I was on crutches from ten weeks and should have been in a wheelchair had I accepted the position I was in. I didn't and kept pushing myself to carry on. Pelvic Girdle Pain (PGP) is meant to disappear when you have your baby. In rare cases, it doesn't and I am one of those rare cases.
During pregnancy, the body releases certain hormones that alter ligament physiology, easing the stretching needed to accommodate fetal growth as well as the birthing process. The combination of hypermobility and pregnancy-related pelvic girdle during pregnancy can be debilitating. The pregnant woman with hypermobile joints will often be in significant pain as muscles and joints adapt to the pregnancy. Pain often inhibits such women from standing or walking during pregnancy. The pregnant patient may be forced to use a bedpan and/or a wheelchair during pregnancy and may experience permanent disability.
What does that mean for me?
For the first few months after giving birth, I was on bed rest. I felt like I had ruined my life and I would never experience the one thing I had dreamed of for years… travel. I attended every kind of physiotherapy available, including private. After a year, I had made enough improvement to be able to take a trip with my husband, David.
At the time, I was still in too much pain to be able to travel with a child so I took a short trip to Thailand with just David. There were days I cried in pain and days where I was too exhausted to have any fun.
What changes do we need to make when we travel?
We learned pretty quickly that long trips on a motorcycle do not work with my condition. For anything more than 30 minutes we need alternative transport, which in Asia hikes up our costs. We also have to pay more for better accommodation so I can be sure the mattress isn't in a bad enough condition to make my hips slip out of place.
We take the long layovers on flights so I can get a longer rest and we fly with airlines we know provide a pillow and some free drinks (helps to numb the pain.) Unfortunately, we cannot travel without plans, I always need to know where I will be and when so I can research the best sports therapist in the area and organize to get the same treatment I receive back home.
Where can we go?
We can go most places, but we have to consider staying in each place longer than some quick travelers would. This is because there will be days where I am a total write-off and we have to cancel our plans.
Normally we have to find accommodation which is close enough to the airport or the sights we hope to see. This means I can spend as little time in transit  as possible. Walking is actually one of the toughest things for me. My doctors determined that the stroller is one of the main issues with my pain so I have to avoid long periods of pushing it.
Personally, I think I manage my chronic pain quite well. I have had it long enough now that I know how to hide it and work around it. Most of the time my family will have no idea how something is affecting me unless I tell them. I have some really strong pain medication I can take when things get bad, which means I can usually do the activities I want and mask the pain with medication after.
For some great tips on how to travel with EDS, check out this woman's story 
I like to think I make  the travelling experience as enjoyable and normal as possible for my two boys. I want to live a normal life, the travel life I always dreamed of. I manage the pain in my own way, and I would be in just as much pain at home anyway. Travelling with hypermobility does not stop me, or us travelling the world and living life our way.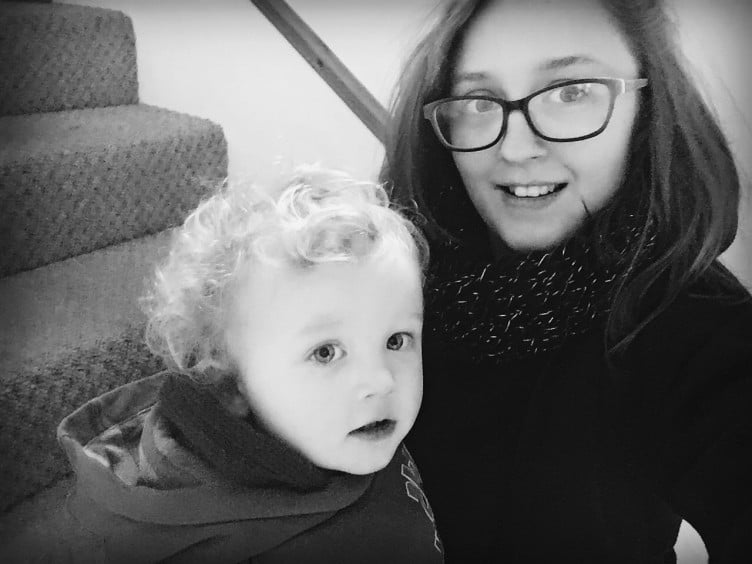 About today's Author;
Natasha is a travel blogger at Meldrums On The Move. She writes about family travel and aims to make it cheaper, easier and more enjoyable for other families who want to hit the road.
~ Featured Items ~
~ click the items ~
Plan Your Trip – Stay and see everything
[wp_ad_camp_1]
Accommodations
Booking.com 1,136,997 properties worldwide. Including 581,306 holiday rentals in 105,263 destinations in 225 countries and territories
Flights
Skyscanner.com compares millions of flights to find you the cheapest deal, fast. Fly for less with Skyscanner!
Car Hire
Blacklane.com Take your time and relax. Airport pickups include 60 minutes of free wait time, and all other pickups include a free 15 minutes. Limousine Service!
Pin this to Pinterest: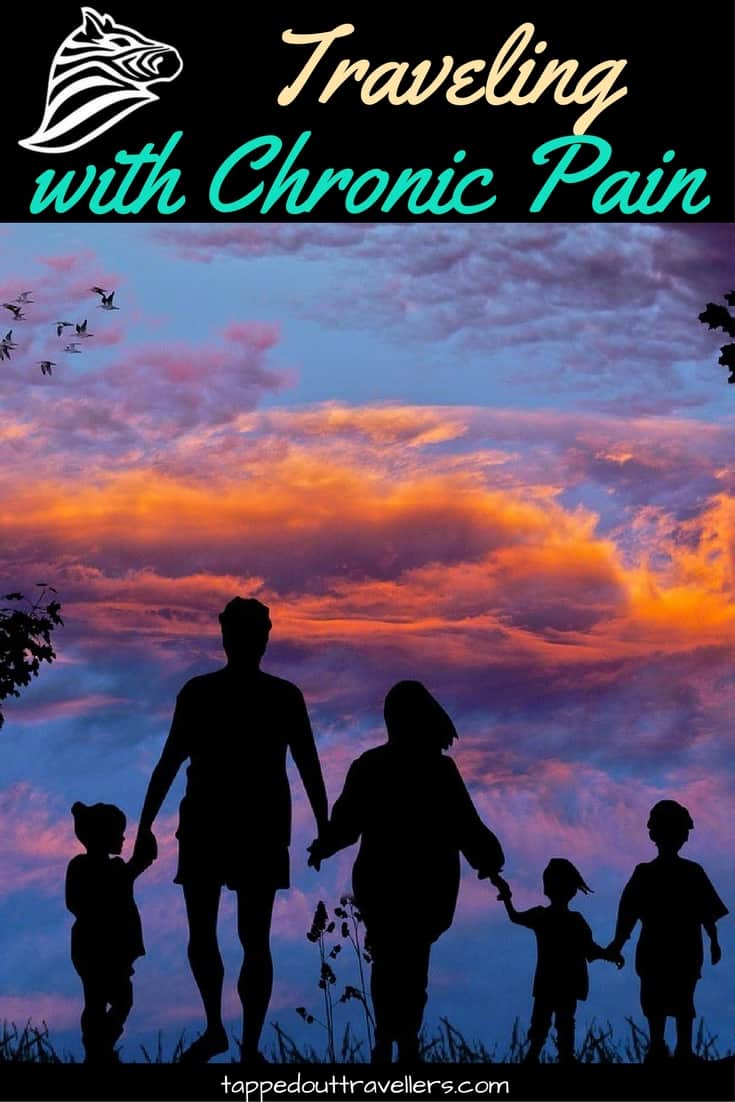 Do you have any Tapped Out Tips?
Questions or Comments? Join the conversation below.