Most Unique Places to Visit Around the World
[fusion_builder_container hundred_percent="no" equal_height_columns="no" menu_anchor="" hide_on_mobile="small-visibility,medium-visibility,large-visibility" class="" id="" background_color="" background_image="" background_position="center center" background_repeat="no-repeat" fade="no" background_parallax="none" parallax_speed="0.3″ video_mp4="" video_webm="" video_ogv="" video_url="" video_aspect_ratio="16:9″ video_loop="yes" video_mute="yes" overlay_color="" video_preview_image="" border_size="" border_color="" border_style="solid" padding_top="" padding_bottom="" padding_left="" padding_right=""][fusion_builder_row][fusion_builder_column type="1_1″ layout="1_1″ background_position="left top" background_color="" border_size="" border_color="" border_style="solid" border_position="all" spacing="yes" background_image="" background_repeat="no-repeat" padding="" margin_top="0px" margin_bottom="0px" class="" id="" animation_type="" animation_speed="0.3″ animation_direction="left" hide_on_mobile="small-visibility,medium-visibility,large-visibility" center_content="no" last="no" min_height="" hover_type="none" link=""][fusion_text]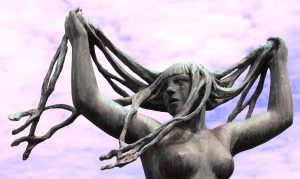 [/fusion_text][fusion_text]
There comes a time in every traveler's itinerary when they stumble across something…unique. While the attraction owner had a clear vision of their museum or monument, it's purpose is often lost on the rest of us. Most would get an uncomfortable kick out of it, but these brave families are making the most of their adventure and sharing that awkwardness with the world.  These are the Most Unique Places to Visit Around the World
Wat Rong Khun – Chiang Rai, Thailand
– Tripception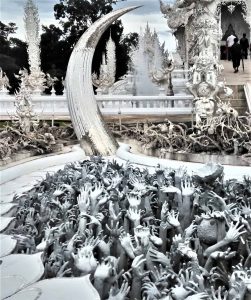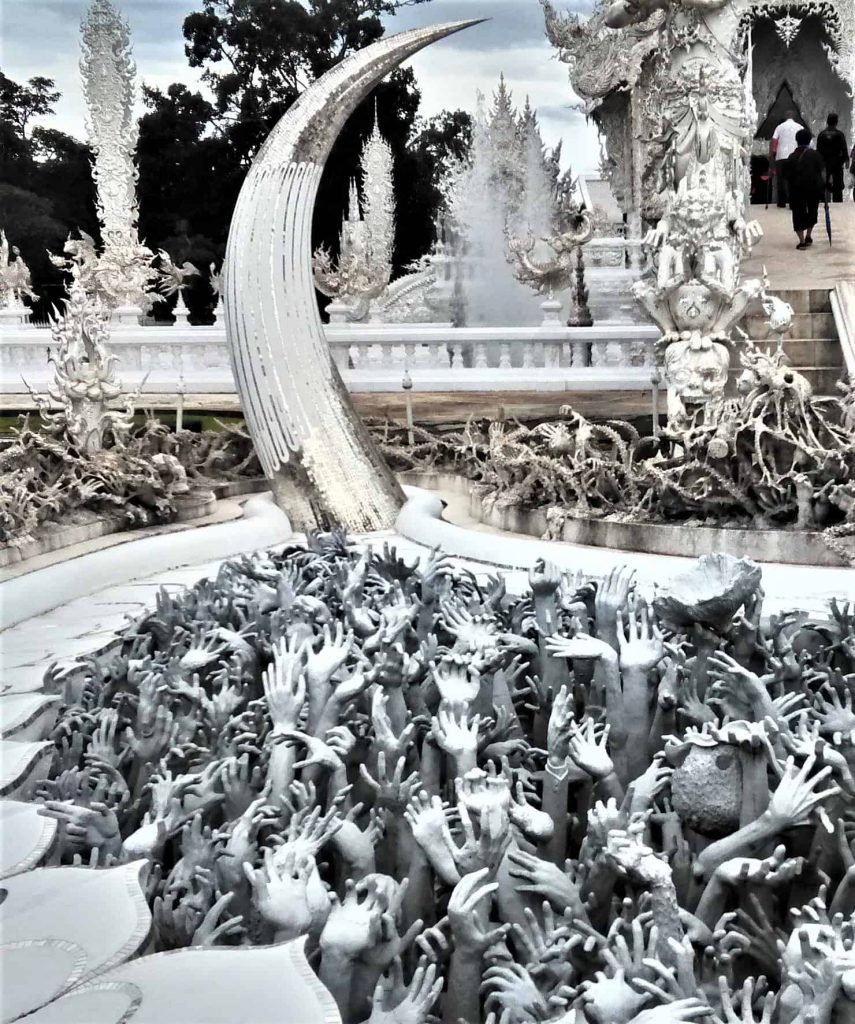 Wat Rong Khun, or the 'White Temple' is a one-of-a-kind Buddhist temple in Chiang Rai, Thailand. While most Thai temples are shrouded in gold, the white colour here represents the purity of the Buddha, and the mirrors used throughout symbolize the Buddha's wisdom and teachings. But this isn't why this temple stands out as a weird, yet fascinating place to visit.
To reach the main building, visitors cross a bridge that spans a pit with hundreds of sculpted human hands reaching out from below. The bridge is called the "Cycle of Rebirth" and represents human suffering and hell – signifying the transition through death into a state without suffering. More thought-provoking than your usual temple.
The temple's unique interior murals include contemporary depictions of good and evil such as Elvis, Batman, George Bush and even spaceships. To the south is a lavish gold building known as the "Most Beautiful Toilet" and, before finding the exit, you'll be faced with hung carvings of the heads of Gollum, Hellraiser, Wolverine and much more. This temple presents Buddhist teachings in a modern and artistic way, and it still isn't finished – well worth a visit if you're in Northern Thailand.
Camel Beauty Pageant – Abu Dhabi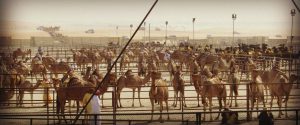 The annual Al Dhafra Festival is held in the Western Region of Abu Dhabi, UAE every December to celebrate the culture and tradition of the Bedouin people.  Events range from date packing to goat milking, but our favorite event and the one that draws competitors from across the region with huge tribal support and massive prize money is the Camel Mazayna – a camel beauty competition.  In front of crowds more raucous than a European football match camels are split by breed, sex, and age and judged on over 20 qualities based on their physical appearance from the drop of their lip to the height of their hump. "Camel bling" is encouraged though you don't want to take away too much of their natural beauty.  For a full guide on how to tackle this event, and how to actually find it in the desert, check out our detailed guide for taking your kids to Al Dhafra – a once in a lifetime experience!  As for understanding it and who won, I'm afraid I'm not the expert!
Museum of Clean –  Pocatello, Idaho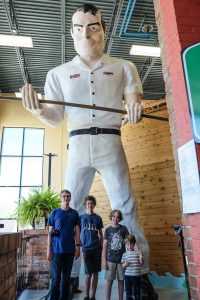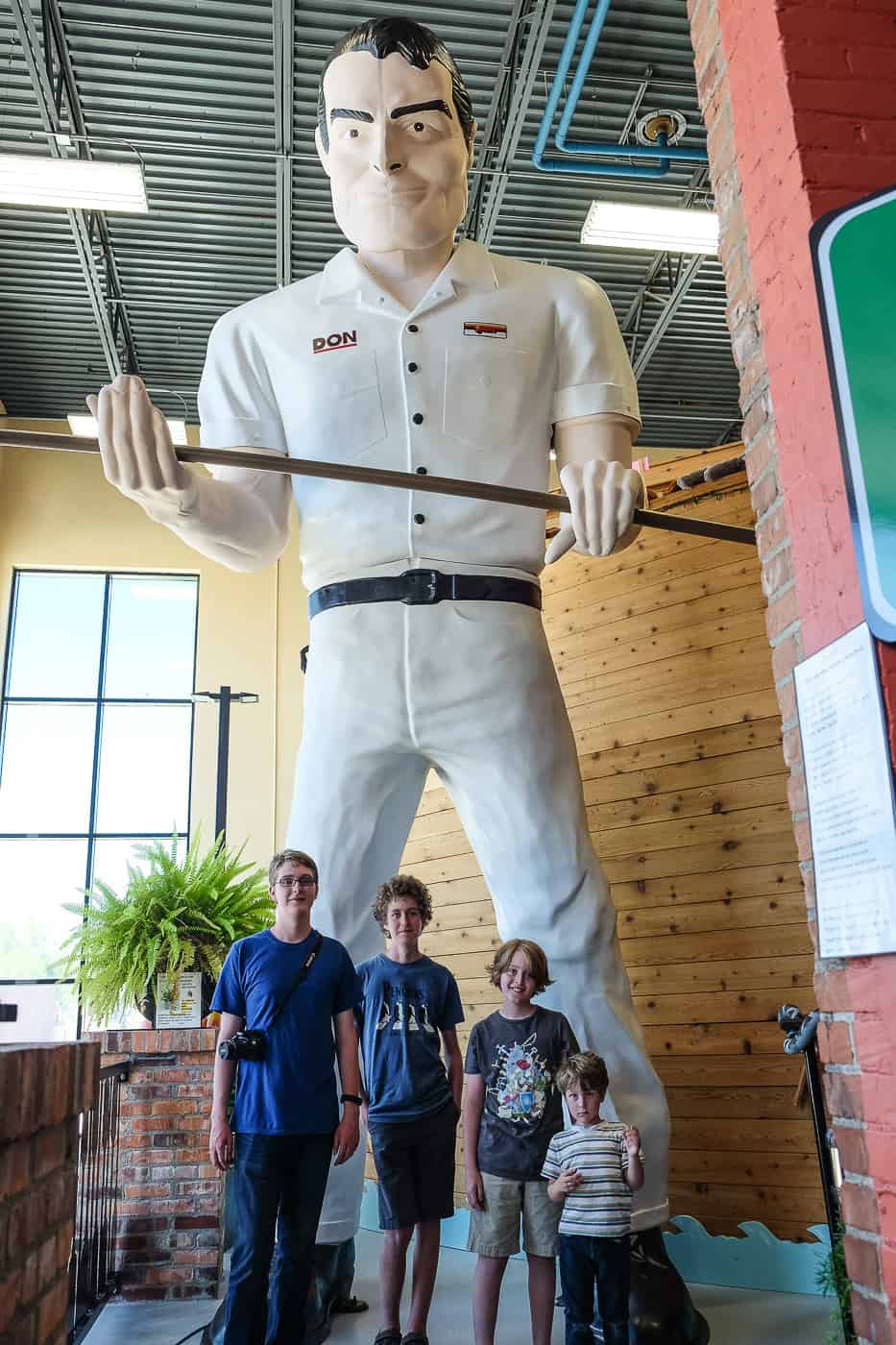 Our road trip last summer included sights like Yellowstone National Park and the Grand Canyon, but I'm not joking when I say that one of the things my kids were most excited about seeing was Pocatello, Idaho's Museum of Clean. And it did not disappoint. As the name suggests, the Museum of Clean is a 75,000 square foot museum devoted to educating visitors about all things related to cleaning and cleanliness. Our enthusiastic and entertaining guide led us through the exhibits of cleaning devices old and new, including toilets, brooms, washing machines, and the "world's largest collection of vacuum cleaning devices." Kids (and adults) have a chance to pose with the world's largest janitor, to wash windows, and to try their hands at being chimney sweeps.
Forbidden Corner – Leyburn, England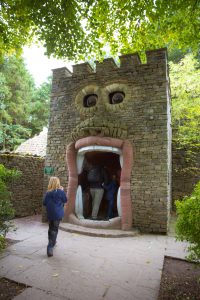 The Forbidden Corner in Leyburn, Yorkshire had our whole party giggling and having fun, from 60 years old down to 7! As soon as you walk through the mouth of the first folly ( make sure you give the hanging uvula a knock on the way past)you enter a magic place of tunnels, surprises, and quirky sights. With a labyrinth of pathways, it would be hard to experience this place the same way, no matter how often you visited.
From getting a surprise water squirt to funny songs, amazing statues and spooky rooms this place had everyone in the family anticipating what exactly was going to be around the next bend.
It is important to book ahead for this destination as they have selected time slots and it is very popular. Younger children may find some parts a little scary and I would suggest not to take a pram or stroller.
Museum of Wonder – Seale, Alabama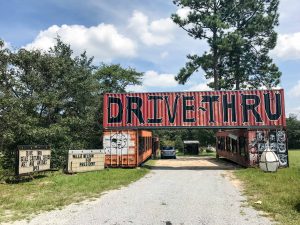 Located in Seale, Alabama, The Museum of Wonder is a drive-through museum like you've never seen before (assuming you've ever seen one to begin with!) I don't think you'll quite understand how truly weird this place is until you pull in! The Museum is described as a place to see "curiosities from around the world, but mostly from Alabama". Artist Butch Anthony started it as a taxidermy shop, but it now houses, well, just about anything. Old bones, found objects, road signs, junk, plenty of other oddities, and even a Space Alien hand – or so it's claimed. All of this is housed in shipping containers. The museum is definitely a strange place to stop, but totally worth it if you'd like a good laugh (or maybe you're into being a little creeped out!) It's totally worth checking out if you're in the area or close by!
And don't rely on Google maps to get you there. Trust us – you'll end up down a dark path in the woods where no one wants to be!
[/fusion_text][fusion_separator style_type="single solid" hide_on_mobile="medium-visibility,large-visibility" class="" id="" sep_color="" top_margin="" bottom_margin="" border_size="" icon="" icon_circle="" icon_circle_color="" width="" alignment="center" /][fusion_text]
These are based on the personal experiences of several family travel bloggers. If you own or have visited a Unique Location around the world and would like to be included, email us at christineleger@tappedouttravellers.com with the subject: Most Unique Places
[/fusion_text][fusion_text]
Plan Your Trip – Stay and see everything
[wp_ad_camp_1]
Accommodations
Booking.com 1,136,997 properties worldwide. Including 581,306 holiday rentals in 105,263 destinations in 225 countries and territories
Flights
Skyscanner.com compares millions of flights to find you the cheapest deal, fast. Fly for less with Skyscanner!
Car Hire
Blacklane.com Take your time and relax. Airport pickups include 60 minutes of free wait time, and all other pickups include a free 15 minutes. Limousine Service!
Pin this to Pinterest: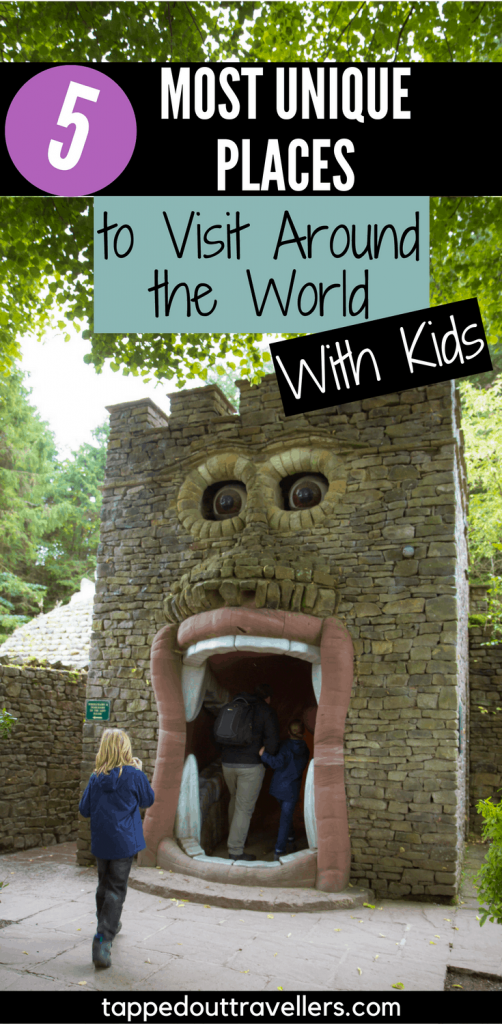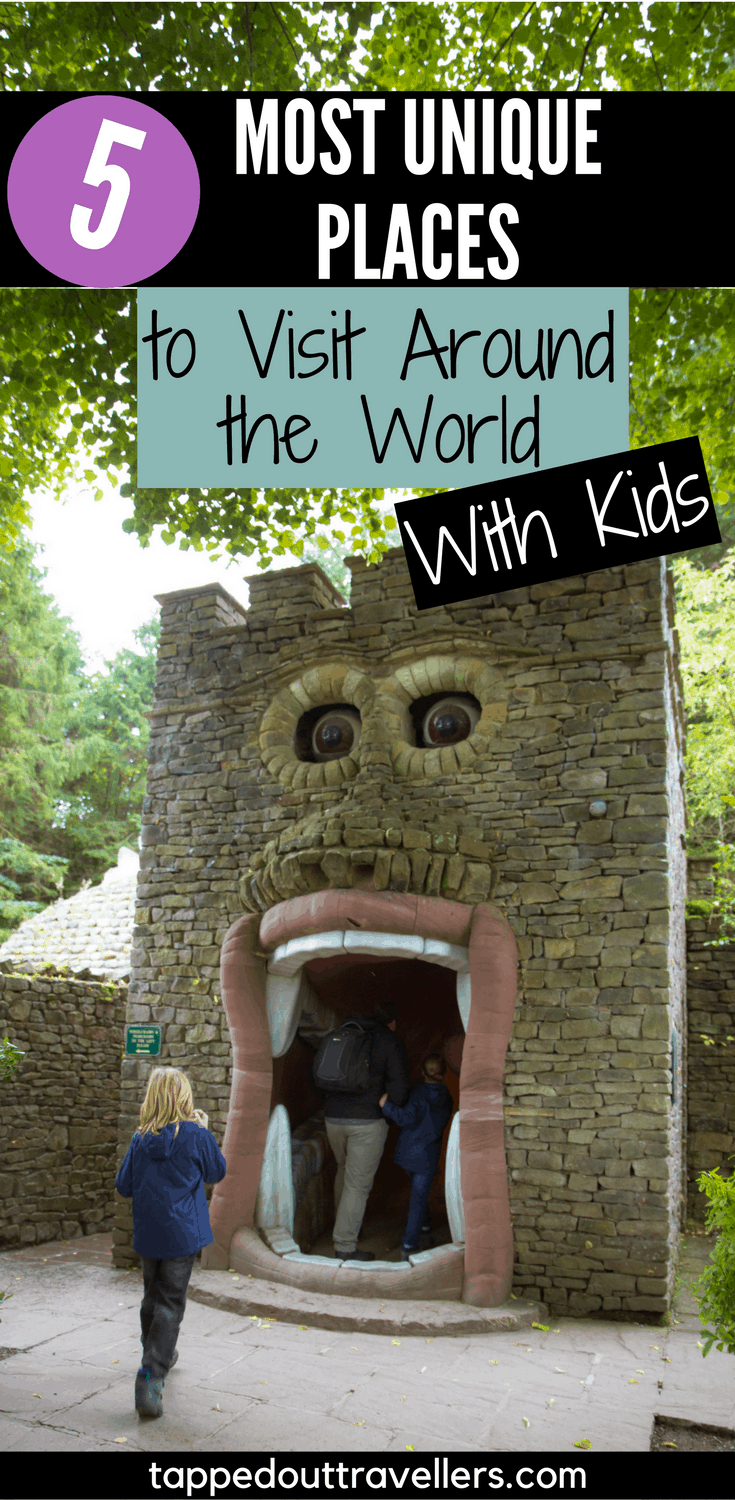 Do you have any Tapped Out Tips?
Questions or Comments? Join the conversation below.
[/fusion_text][/fusion_builder_column][/fusion_builder_row][/fusion_builder_container]