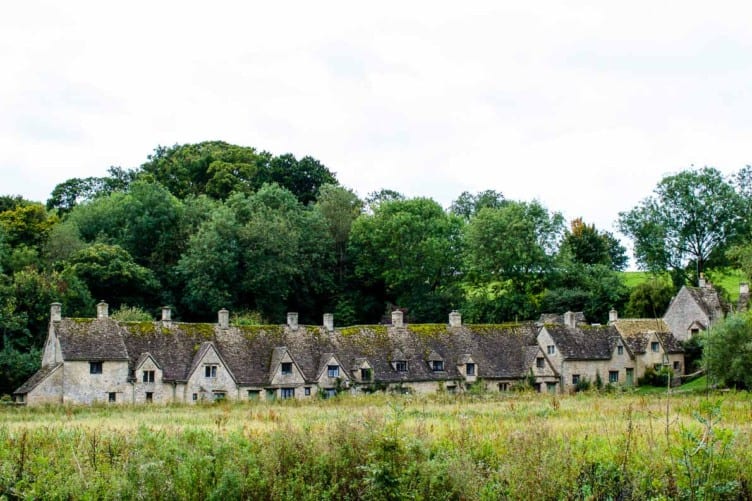 The Cotswolds are more than a day trip from London. Here are your top 10 things to do in The Cotswolds with kids
– By Emily from KidsandCompass
The Cotswolds
The Cotswolds is an area in the West of England which covers the counties of Gloucestershire, Wiltshire and Oxfordshire.  It's best known for its beautiful rolling countryside and its chocolate-box villages.
You might not think that the Cotswolds has much to interest children – how many kids appreciate being dragged through pretty villages? But there's actually a deceptive amount of things to keep children and families occupied.
You could easily spend a couple of weeks in the Cotswolds. However, the Cotswolds is easily reached by rail or car from London so it's ideal for a weekend break if you're short on time.
Take a look at ten of the best family-friendly things to do in the Cotswolds.
This post may contain affiliate links.
To which I earn a small commission, at zero cost to you!
Find more info in our
Privacy Policy
.
Top 10 Things to do in Cotswald
1. Roman Baths, Bath
Bath is a fantastic city packed full of activities and sights. The city sits on natural hot springs – the perfect place to build public baths. Which is exactly what the Romans did when they arrived in Britain. Today you can walk around the incredibly preserved Roman spa and learn about Roman history in Britain. Costumed actors add to the atmosphere. Don't forget to "taste the waters" as the springs have been renowned for millennia for their healing properties. You can find the fountains here or in the nearby Pump Rooms. Lots of activities and events are planned throughout the year for families to get involved in so check online before you visit to see what's on.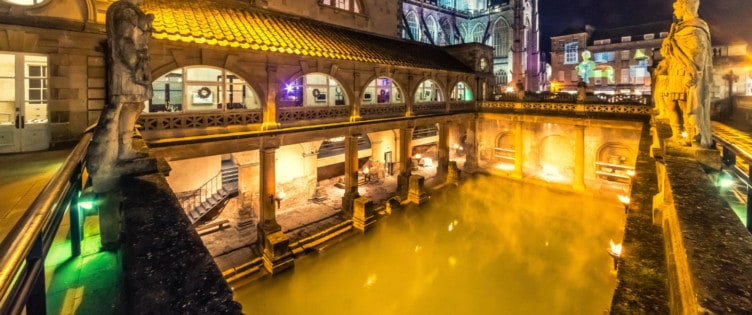 2. Blenheim Palace, Woodstock
Blenheim Palace is one of the finest stately homes in the UK and is a World Heritage Site. Built by the 1st Duke of Marlborough, it's where Winston Churchill was born. Older kids will be fascinated by both the gorgeous interior and the history of the Palace and its famous family.
There's plenty for younger ones to do too, especially outside. Take a miniature train to the Pleasure Gardens where you'll find an adventure playground – great for letting off some steam. The whole family will be enchanted by the butterfly house.
Extensive formal gardens and grounds surround the Palace. You can spend ages walking through them – you don't even need to visit inside the Palace to enjoy a full day out here.
3. Cotswold Wildlife Park and Gardens, Burford
Get a taste of the African savannah in deepest Oxfordshire. Cotswold Wildlife Park is home to some amazing animals and is sure to enthral kids of any age. Get up close to giraffes in the giraffe house, meet the friendly lemurs and watch the white rhinos who live in front of the manor house. There are plenty more animals to find, so don't miss the daily talks and animal feeding times. The children's farm is always a hit – you can pet some of the more tame animals here. There's also a miniature train ride which is a great way to get an idea of the park's layout.
You can picnic in the lovely gardens while the kids run riot in the adventure playground.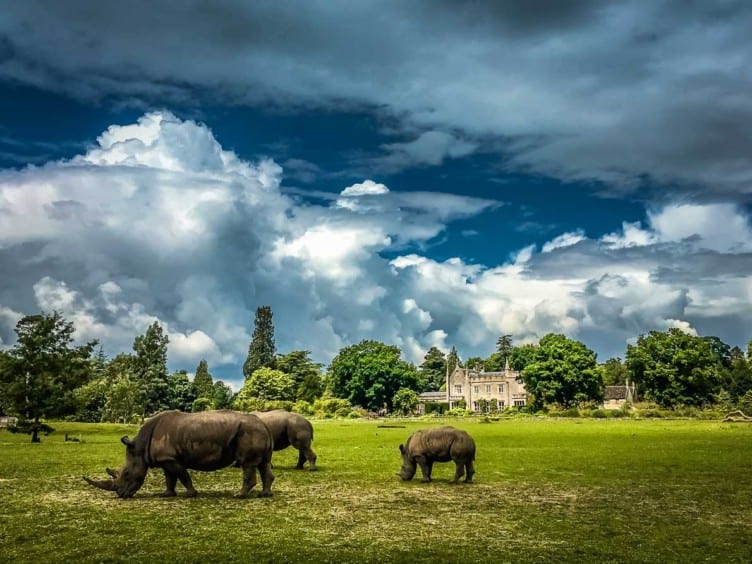 4. Cotswold Farm Park, near Bourton on the Water
This farm park, run by farmer-turned-TV presenter Adam Henson, is the original and best. It's home to rare breeds of cattle, horses, pigs, goats and more, in danger of dying out altogether.
It's a great place to learn about farming with plenty of demonstrations and meet-the-animals sessions throughout the day. You also shouldn't miss the Farm Safari where a tractor will take you on a guided tour around the park.
Children will also have the chance to feed some kids of their own – goats and sheep are bottle fed twice daily.
If the children still have the energy then there are great play areas here – they can tear about on the adventure playground and other play equipment. You won't be able to get them away from the bouncing pillows.
Check the website to see if any seasonal events are running for your visit.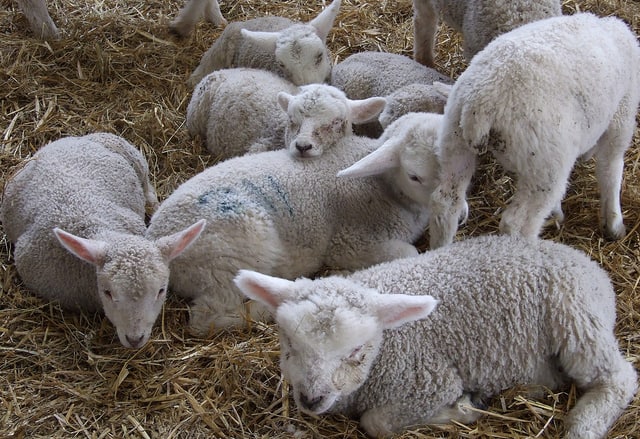 5. Cotswold Water Park, South Cerney
If you have active children then this is definitely the place for you. The Cotswold Water Park is an area encompassing some 150 lakes. There's a whole host of outdoor activities to choose from at the lakes, from sailing to kayaking and waterskiing.
Try your had at archery or shooting, and if your kids are 10 or older they can even take a rally driving lesson. Horse riding is also on offer. At one of the lakes you can visit a beach which has been revamped for 2017 – perfect for a sunny day. Many of the lakes are now a haven for wildlife and birds and there are plenty of trails to explore if you've had your fill of the water sports.
The whole family is bound to be exhausted by the end of your visit!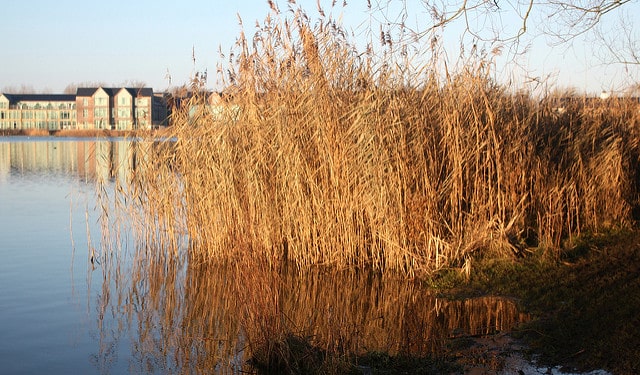 6. Sudeley Castle, Winchcombe
Sudeley Castle has an incredible history, going back over 1000 years.
It is where Katherine Parr, Henry VIII's last wife, lived and is buried. Henry VIII himself, Anne Boleyn and Elizabeth I stayed at the castle, among other kings and queens.
Sudeley Castle has an enormous collection of artwork, antiques and treasures and the inside will appeal to older children, especially if they're studying Tudors at school. Near the entrance you'll find some toys and dressing up clothes for younger children.
The gardens are beautiful and great for kids to run around in. There's also an adventure playground which will keep the kids occupied.
Sudeley Castle holds family-themed events throughout the year – check before you go to see what's on.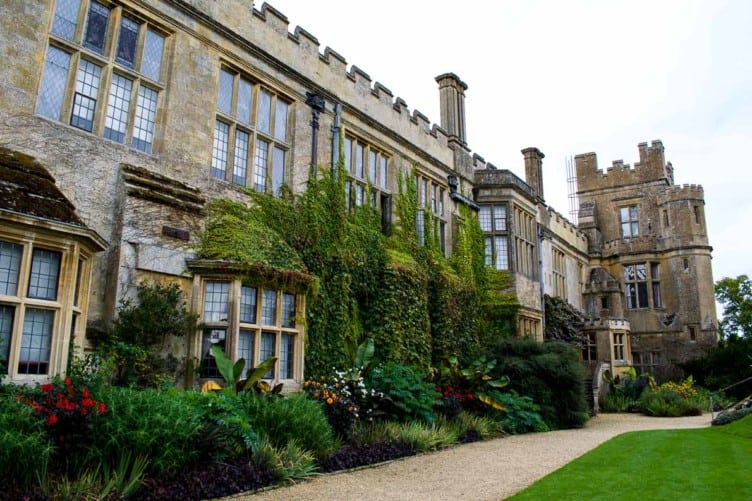 7. Bibury Trout Farm, Bibury
Most people visit the tiny village of Bibury for its famous cottages at Arlington Row and other historic buildings.
But kids will be more interested in the Trout Farm. The farm is spread out over a series of ponds where the fish are spawned and raised before being sold. Some 6 million eggs are laid each year.
Little ones will enjoy feeding the fish and playing in the playground, while older kids might be keen to catch their own lunch. There are BBQs on site so you can cook your fish, or bring a picnic and enjoy the peaceful surroundings.
Help and equipment for the fishing is provided, but bring your own patience!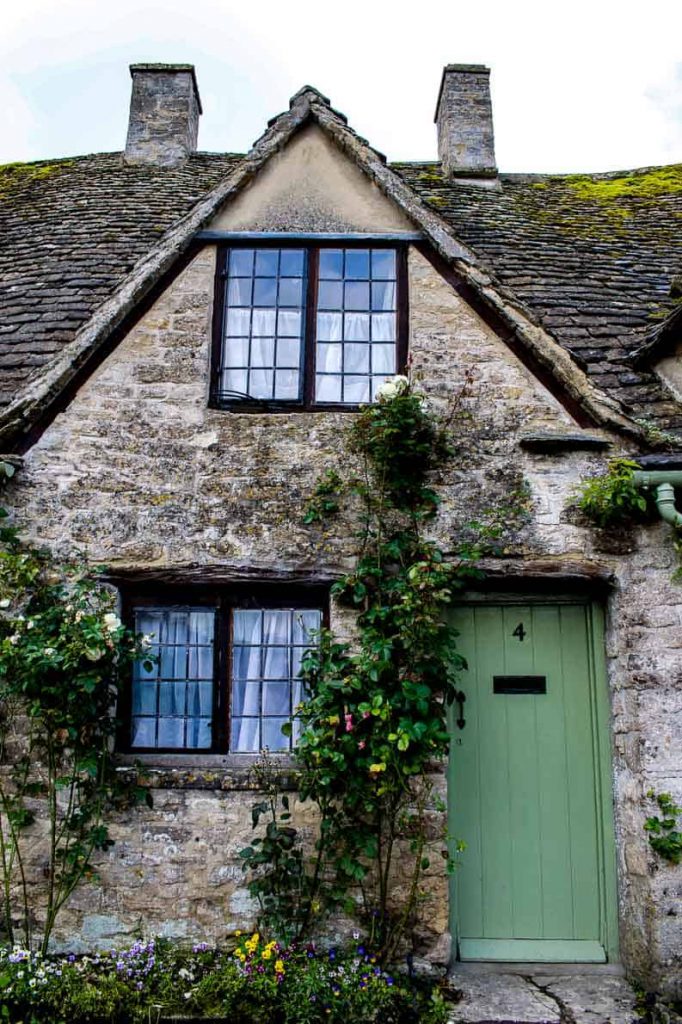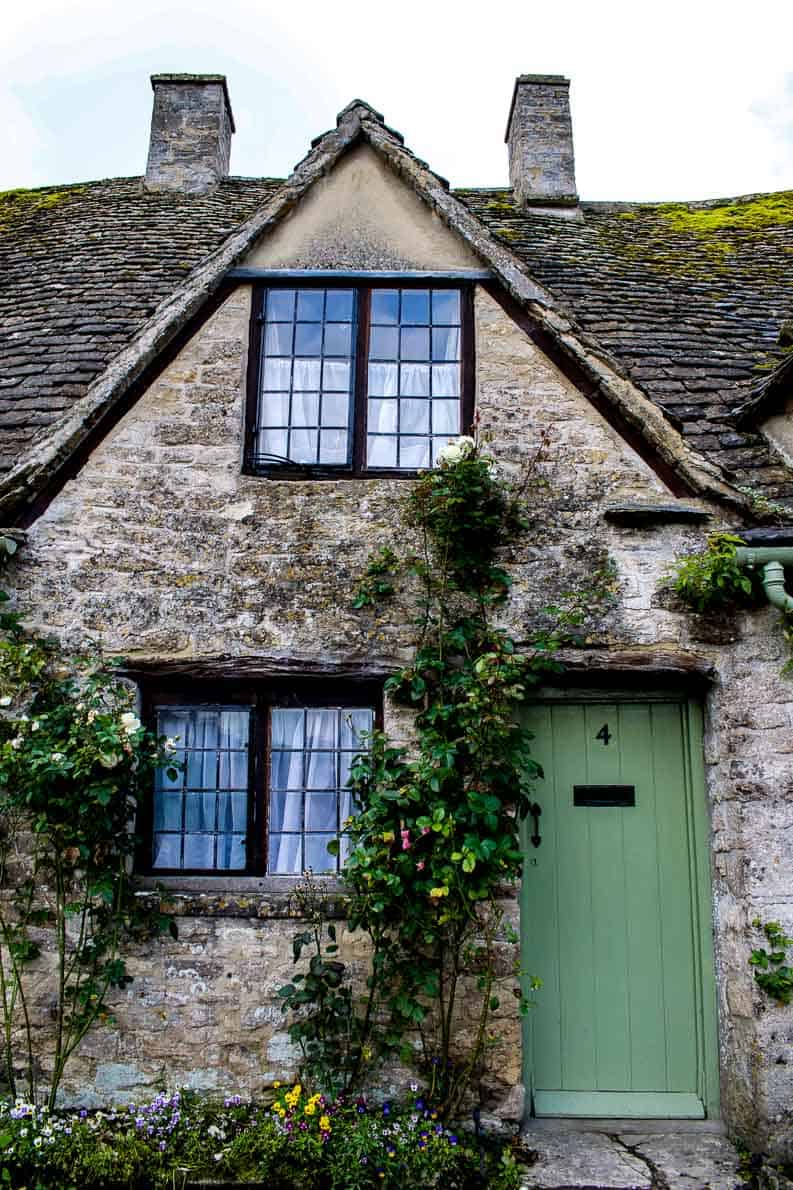 8. Bourton on the Water
Bourton on the Water has enough activities to keep kids occupied for days. It's a beautiful place just to walk around; little bridges cross the river as it winds through the town centre.
Bourton on the Water is home to one of the UK's biggest bird parks, Birdland. Here you will be able to see flamingos, penguins and pelicans among many other species. A highlight for any budding palaeontologist is the Jurassic Walk, a series of trails through a dinosaur-infested forest.
Just next to Birdland is the Dragonfly Maze and the Model Village; both of these attractions will while away a half hour or so.
And at the opposite end of the town is the Cotswold Motoring Museum; a must for petrol heads of all ages. Classic cars, motorbikes, vintage signs and relics from the beginning of the motoring era have been lovingly collected and displayed. It's a must-see.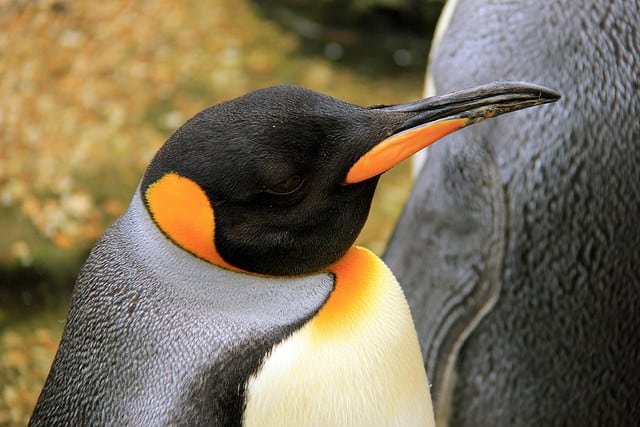 9. Westonbirt Arboretum, Tetbury
This gorgeous arboretum is home to hundreds of species of tree and is beautiful at all times of the year. A walkway here takes you up high into the treetops so you get a different perspective. Lots of information is provided – plenty of educational opportunities here!
Westonbirt puts on loads of family activities, particularly in school holidays when a craft session usually takes place. Check the website for details before you visit – booking these activities in advance is recommended.
At all other times, follow the family trails through the arboretum – these change according to the season so you don't miss out on the best things to see.
Pride of place at Westonbirt is its collection of Japanese maples, making autumn one of the best times to visit.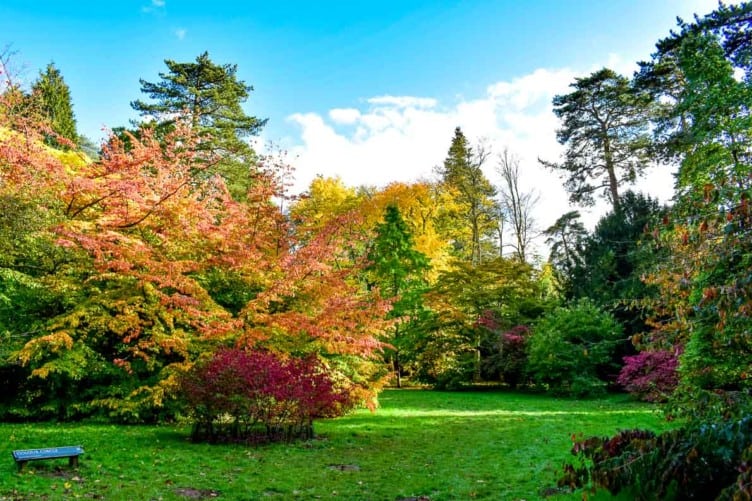 10. Walk along the Cotswold Way
The Cotswolds has some of the prettiest scenery in the UK, and walking along the Cotswold Way is one of the best ways to see it. The Cotswold Way takes you along the spine of the rolling hills, or wolds, that give the area its name.
Officially, the Cotswold Way begins in Chipping Campden and ends in Bath. It's 102 miles long so you'd need quite a while and a fair bit of stamina to walk the whole thing!
However there are absolutely tons of smaller walks and routes in the area to choose from, so no matter how small your children are, you can take in views of the lovely countryside. There are plenty of geocaches hidden along the Cotswold Way for kids to find, often near the best viewpoints or places of interest.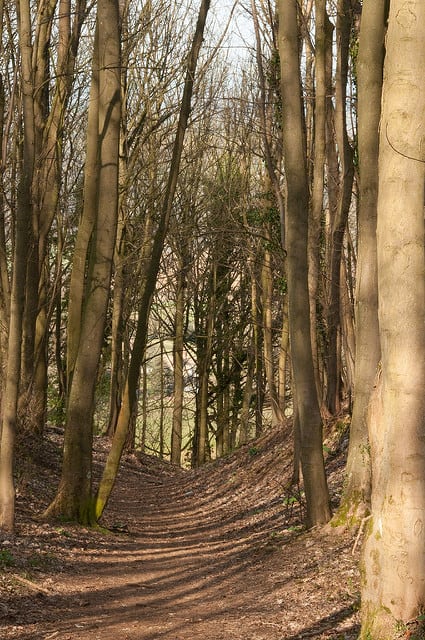 Where to Stay in The Cotswolds
Best Budget Hotel: 
Best Mid-Range Hotel: 
Central Hotel Gloucester by RoomsBooked
Best Luxury Hotel: 
Ellenborough Park  << Psst! It's a Castle!!>>
Best Airport Hotel:
ibis Birmingham International Airport
Your Thoughts...
Please share your thoughts in the comments or reach out on social media...We would love to hear from you.
You May Also Like…
How to make travel affordable, as an expat
Top 10 things to do in Brussels, Belgium with Kids