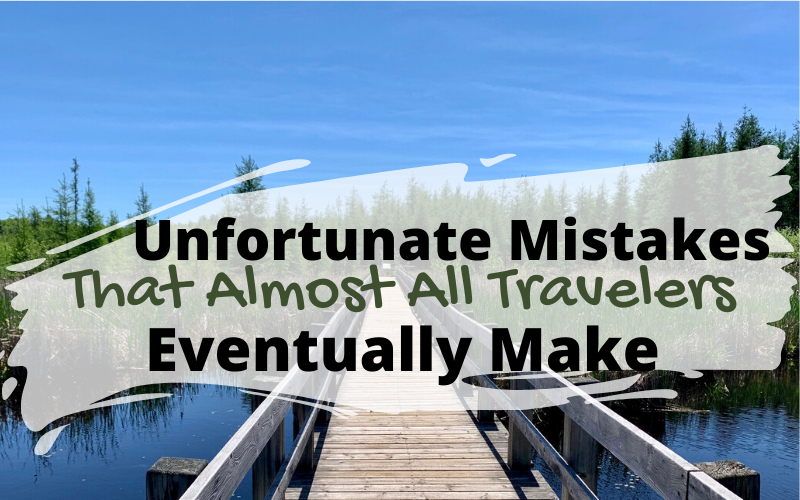 Every traveler has to start somewhere and we have all made mistakes along the way. It's important to learn from your mistakes and grow from them, but sometimes it's just as important to learn from others' mistakes and avoid the drama altogether. Here are our 25 Unfortunate Mistakes That Almost All Travelers Make
Going For The Cheapest Rather Than the Best Value
Just because we travel on a budget, doesn't mean we always go for the cheapest option. This includes staying on the outskirts of town to save a few bucks.
There are times when paying a little more means big savings in another department (like transportation or groceries), or it could be the difference between a dive apartment and the centre of town.
Paying for things you can get for free
There are so many free things to do in any city that there is no reason not to at least try them. The same goes for city tours and museums; there is always a free schedule available.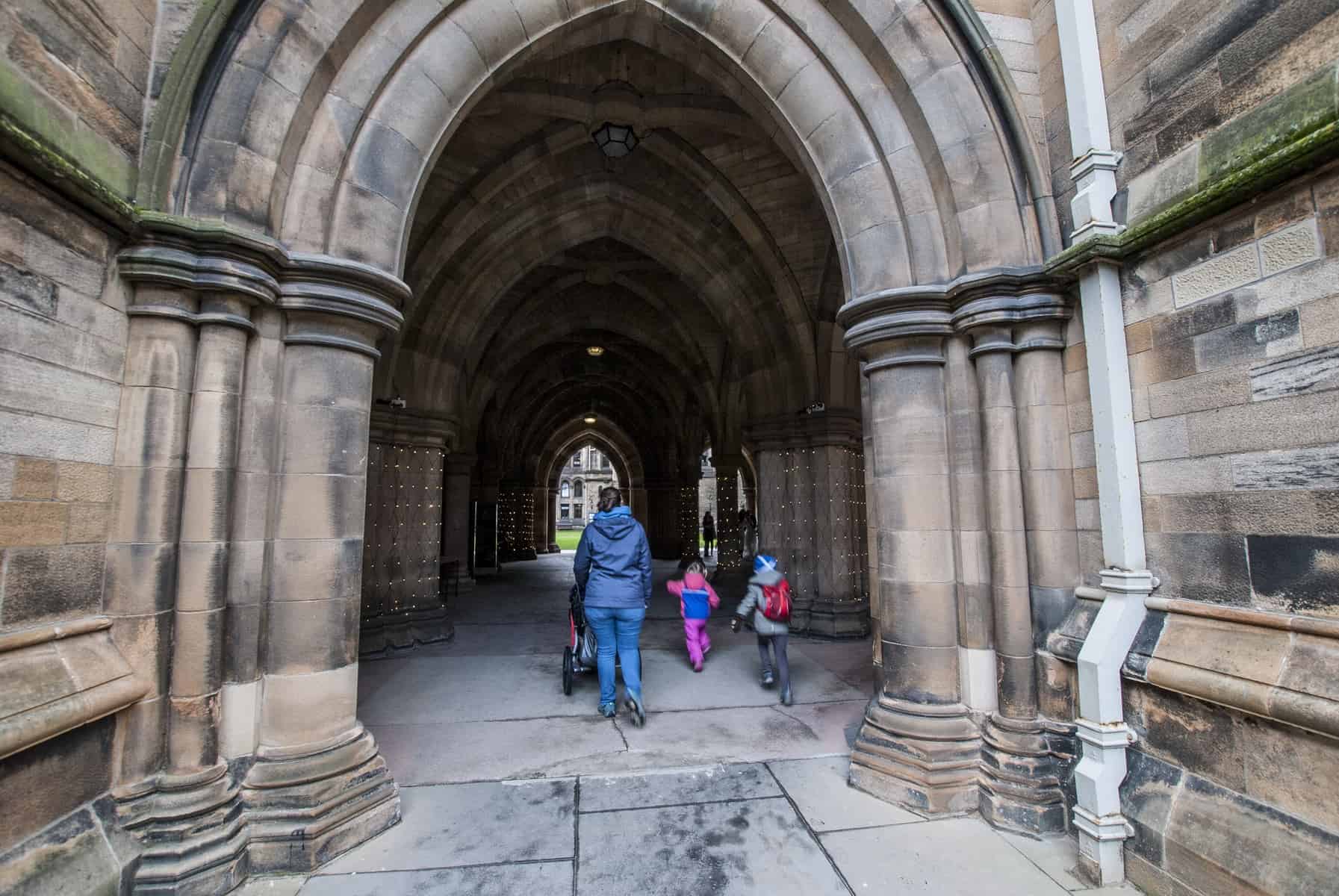 Not paying enough attention to user reviews
Unless a location, be it a hotel, restaurant or attraction, has been suggested to me by a close friend that knows my likes and dislikes, I am going to read the reviews.
Granted, most people only have something to say when things go wrong, there are a handful of people that leave positive reviews. And when you read the negative, really read. Is this petty or an actual issue?
Over packing
Not only does over packing cost you dollars (flights or gas money trucking your gear around), but it clutters your mind and hotel room.
Only bring what you need. Carefully consider what you are doing on your holiday, check the weather, and make a plan. Bring a sweater to Florida in July, not 5. Always pack a bathing suit just in case, but you don't need 4 different types of cameras and 20 SD cards.
Taking just cash or just a credit card with you
Don't be afraid to use local ATM machines to access cash from your bank. Bring just enough to use at local stores and know that not everyone accepts credit cards, but taking too much cash at once leaves you vulnerable to theft.
Have a credit card that doesn't charge you foreign access fees, and try to get one that gives you cash back or points with purchases.
Being scared of talking to strangers
If you are in a touristy town, chances are locals are used to be asked directions. And even if you aren't, locals get turned around all the time. I do. I ask plenty of locals where something is, or how to get there.
You end up meeting the nicest people and sometimes they give you free advice on what to hit up next.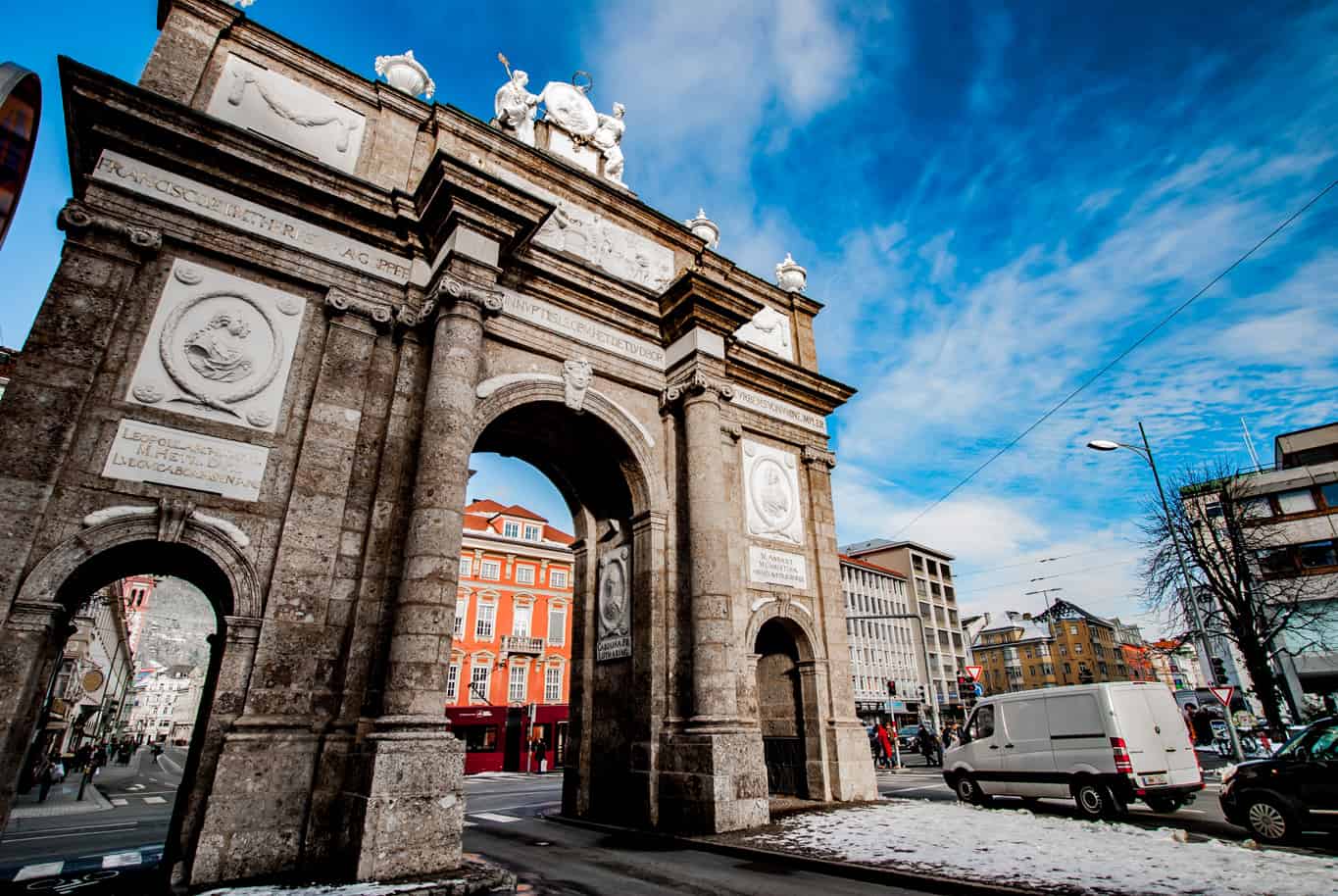 Cramming Too Much In
The only thing worse than under planning is over planning. Getting yourself worked up about cramming everything into a few short days is the first way stress yourself out, and the best way to drain the children.
Have a priority list, chunk your locations together, and have a modest time frame of when to accomplish everything. Be flexible and know that some things aren't going to happen.
Traveling in the high season
Not only is high season super expensive, but it's super busy. You will accomplish half as much, on twice the budget during high season vs waiting a few weeks and visiting at a different time of year.
Not buying tickets online
Buying tickets online will help you skip a line or two at the location. This could mean the difference of over 2 hours per day gained just by buying online.
Some locations require you to buy 3+ days in advance, like Neuschwanstein, if you want to buy online, and you are booking a specific time and date. Others can be purchase on your way to the location, mere minutes in advance, and are valid for the whole day.
There is a good chance, also, that advance tickets cost less than in person.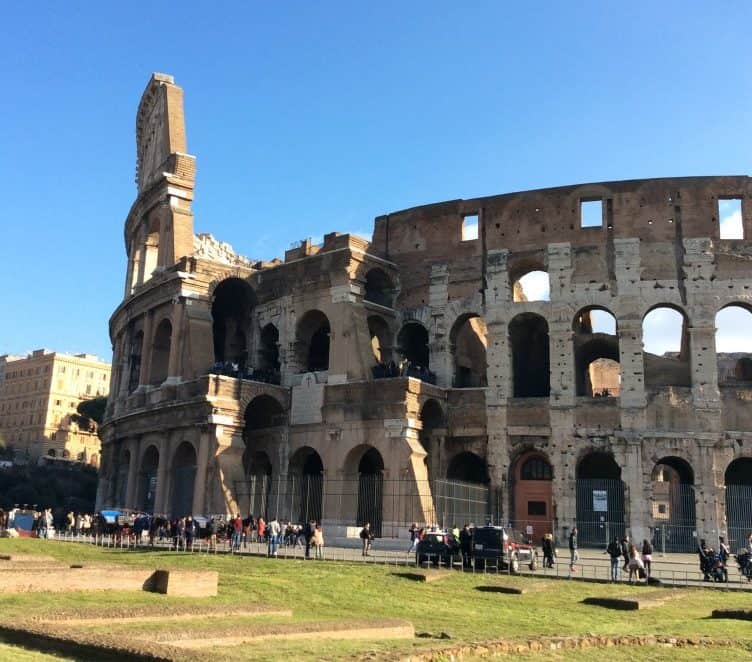 Expecting too much from a trip
Much like cramming too much into your trip, expecting too much only leads to disappointment. While it is important to be excited for your holiday, know that it is just another location on a bucket list of locations and things happen.
Fog rolls in on the only day you have to visit the Eiffel Tower, Royals visit and force Palace of Holyroodhouse to close at noon instead of 4:30 pm.
Being Pretentious About Being A Tourist
The internet is full of people calling themselves Travelers, because they are offended by the word tourist. Apparently, a tourist only sees the stereotypical touristy things and a traveler goes more into the "authentic", hidden gems of a location.
They both mean visitor. Get over yourself
Not Getting a Local SIM Card
When traveling to a foreign country, staying in touch can be a lot more expensive that you originally planned for. It is 100% possible to download Google maps while on the wifi in your hotel, and only connecting to the internet when it's free. This is mean that you are unable to hail an Uber or make phone calls, even the emergency kind, without taking your phone off of Airplane mode and incurring roaming fees.
The other options, however, are less expensive and offer more freedom. Purchasing a local SIM card on a pay-as-you-go term or adding roaming services to your phone plan, will allow you to use your phone as you want, without limitations. Some cards can even be mailed to your hotel room and be waiting for activation when you check in.
Not Googling Common Scams
Every country is known for their own set of scams. If you aren't already familiar with them, a simple Google search will help you stay safe no matter where you visit.
Don't research local cultures
Don't rely on the locals to tell you when you are doing something inappropriate – do your research first and find out how you can be respectful to the local culture.
Did you know that in some cultures, pointing out rudeness and inappropriate behaviour is considered rude? Know before you go… and your best bet is to read it from a local blogger. They would be the best to tell you what you can and can't do in their own backyard.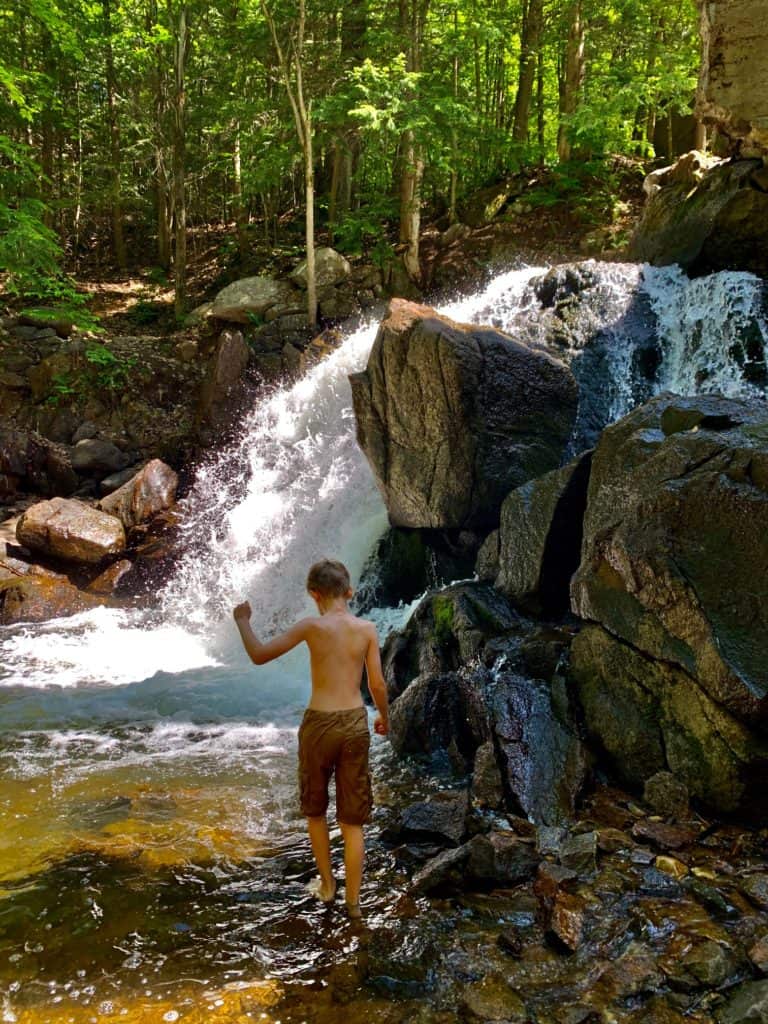 Not understanding the local tipping culture
Not every country accepts tips as gracefully as North America. There are even some countries where tipping is considered disrespectful. Do your research and when in doubt, as the host before being seated. They are more than happy to answer your questions.
Travel clothes in public
Of course, as I mentioned before, there's nothing wrong with being a tourist. However, there's also no reason to look so ridiculous when you are sightseeing.
There are clothes that are perfectly fitting for long treks on the train or plane ride, but dressing appropriately while touring the city is an important way to keep yourself safe and not stick out like a sore thumb. Try to fit in with the locals and be comfortable at the same time.
Not backing up pictures and losing them due to a stolen camera
A family member went on holiday to Mexico, took amazing photos and did everything right during their vacation… only to leave their camera in the taxi between the airport and their short term parking once they arrived home.
Your camera can be replaced, your pictures can't. Separate your SD cards from your camera, pack them properly in your carry on bag and store a copy on the cloud. If your camera or checked bags are lost, stolen or damaged, your images are perfectly safe.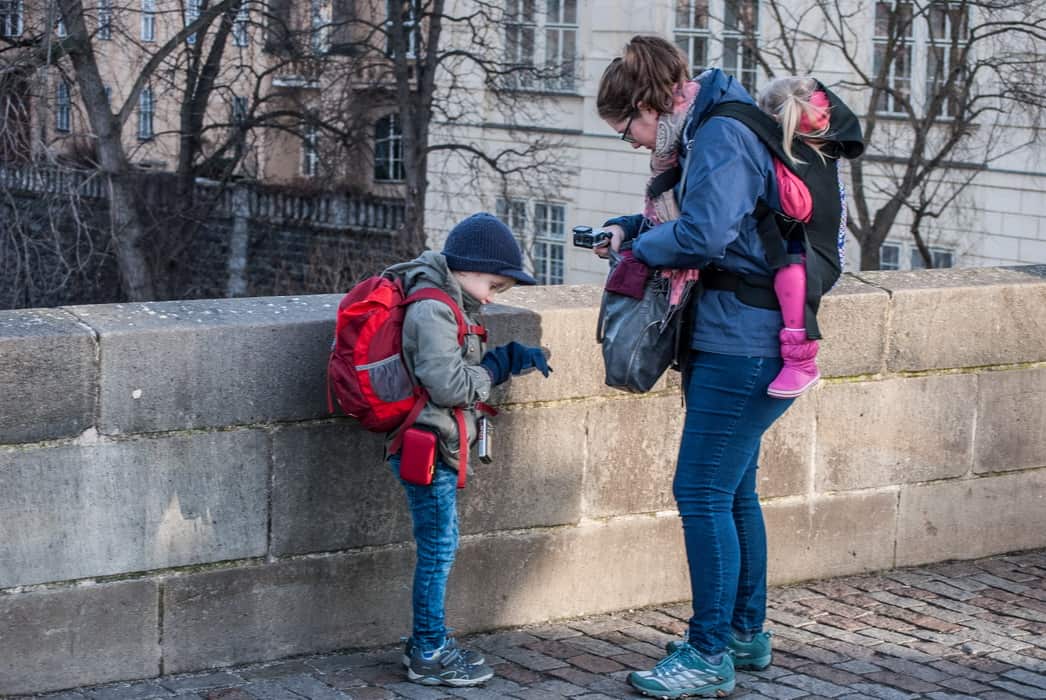 Booking flights with a short layover, thus, missing your connecting flight
Know how long your layover is and give yourself plenty of time to connect. We planned a train connection with just 30 minutes to catch the next train… our first train was 20 minutes late to leave and there was traffic along the route. We watched our connection leave the station as we were pulling in and had to wait 4 hours for our next train.
While some airlines will sell tight connections, they have a minimum time that they allow guests to make a flight and will refuse boarding to those that don't meet this time. Select a different flight and take your time through the connecting airport, it's better than the alternative.
Not Buying Insurance
It's better to have it and not need it, than need it and not have it. Have you ever heard of the million dollar baby born in Hawaii or the woman that fell off a cliff on a gentle hike? Neither families had travel/health insurance and both were left paying a hefty bill because of it.
For just a few dollars per family member, you will be covered for all hospital costs, travel costs associated with the medical emergency and vacation disruptions. There are credit cards that offer insurance but be sure to read the fine print to know how much you are covered for and what are the terms and conditions.
At $10,000 for a family vacation to Disney World, I am ok spending $200 on insurance to make sure I am completely reimbursed should I have to cancel or modify my holiday due to medical emergencies.
Not knowing the hidden foreign charges in your credit card
Did you know that your bank charges you fees for the pleasure of using your money in another country? I'm not referring to the exchange rate, that's obvious and not the banks fault. But there are credit cards that charge 2.5% of purchase price for the act of swiping in another country, and $5 on each cash withdraw you make at a foreign ATM machine.
There are Travel Credit Cards out there that waive these fees (how very nice of them), offer insurance, and give points for travel-related purchases. Their annual fees are a little higher than the average so make sure to do the math before signing up.
Unrealistic Budget
I have read one too many bloggers claiming they toured Europe on $50/day including hotels. This is $50/ per person per day and I don't want to know what they ate.
While I am guilty of publishing how to vacation on the cheap, especially with Disney holidays, I also know this isn't for everyone and there will always be situations where cheapest isn't best.
Keep in mind what you read online, know what is possible, but also keep your own personal budget in mind when you look for hotels and restaurants.
Counting on the Cloud
This doesn't work if you don't have access to the internet when you need to find your document. Have a hard copy and/or stored in your phone's hard drive, as well as in the cloud.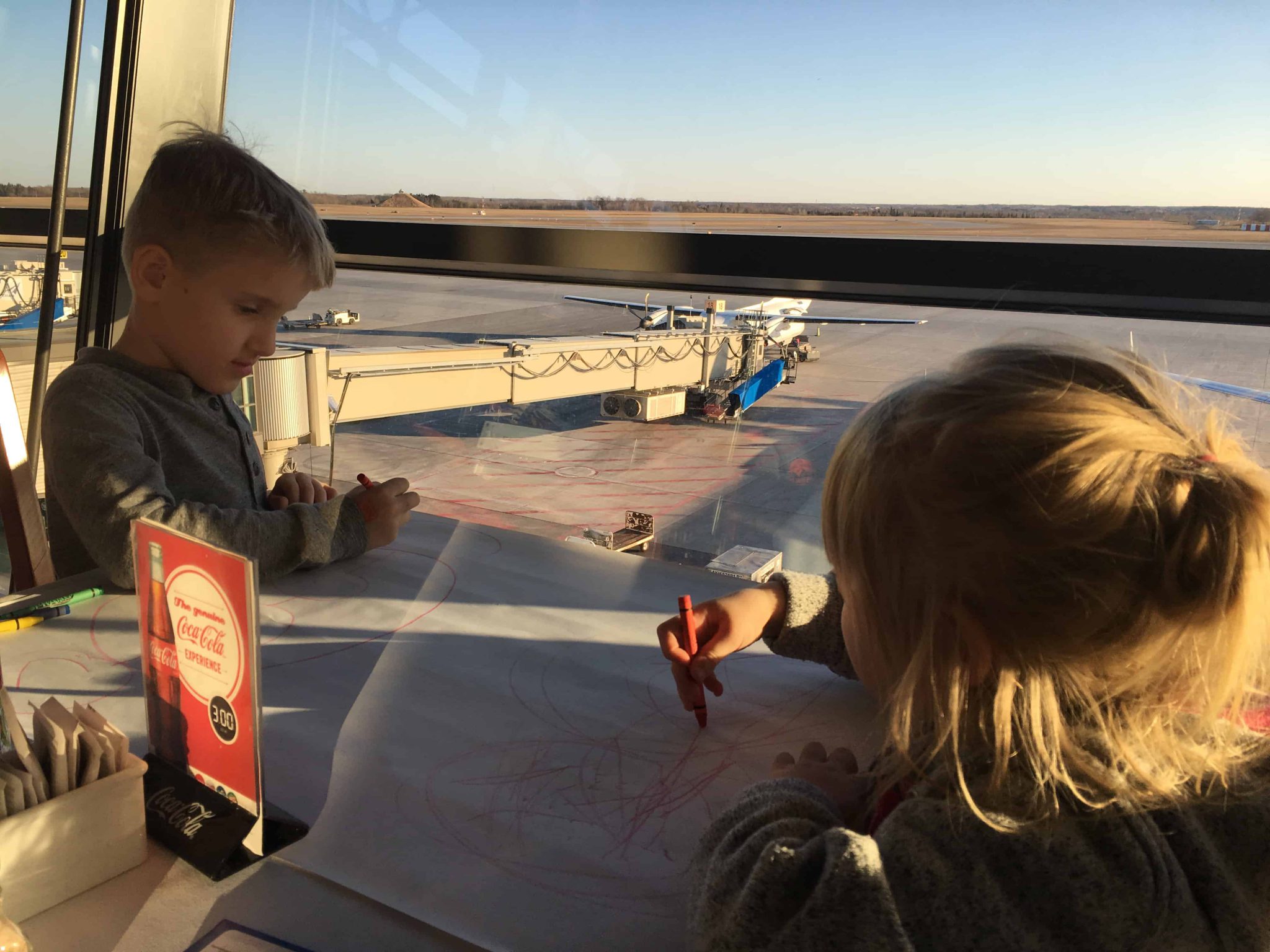 Not disconnecting
I mean this both literally and figuratively. While on vacation, try to live in the moment and experience your vacation instead of documenting it for Facebook. Even us Travel Bloggers know when to put the camera down and just relax.
When using a public computer either at the library, hotel or Apple Store, simply turning off the screen doesn't log you out of your accounts. Log out of everything before leaving your station.
You May Also Like…