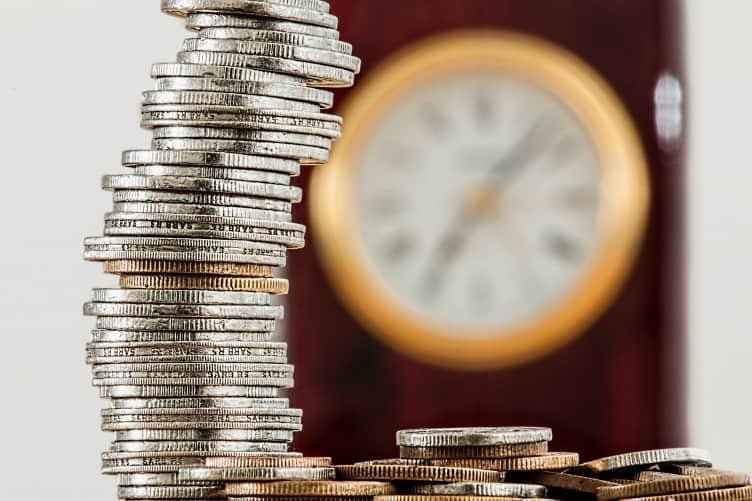 As the travel industry has undergone tremendous change within the past few decades, travel has become accessible to a much larger share of the population. In 2015 a quarter of international travellers were between the ages of 15 and 29, a demographic described as "poor in money, but rich in time".
The Hidden Costs of Budget Travel
The logical consequence of this trend is the increase in low-budget options for low-budget travellers. These include low-budget airlines, low-budget accommodations, and more.
However, the reality is that a significant part of the population does not fall into this bracket. There are those of us with full-time jobs and families who are short on time. When your annual holiday is limited by your employer, it means that time is money. In more technical terms we speak of opportunity cost.
Opportunity Cost; What Is It?
What is opportunity cost? By definition opportunity cost refers to a benefit that a person could have received, but gave up, to take another course of action. For example, you choose to walk to the bus station instead of taking a taxi. Because walking takes longer, you have to wake up earlier and lose out on sleep. The lack of sleep is your opportunity cost. In the end, walking was not actually "free" or "cheaper".
The question is how much do you value your time. When you find a cheap flight on a Friday instead of Saturday, but in order to catch that flight you have to take a personal day at work. You will not be paid for this day and lose your wages for that day. The loss in wages is your opportunity cost.
Sometimes opportunity cost can be invisible to the naked eye, which makes it difficult to attach a monetary value to it. For instance, a 6:00 am flight could be much cheaper than an 11:00 am flight, but that means you have to wake your children at 3:00 am. By the time you arrive at your destination, your kids are cranky and need to take a nap. In the end, you spend your afternoon in the hotel instead of outside exploring and having fun.
Or, staying in a dorm in a hostel is cheaper than staying in a private room in a hotel, but you lose out on privacy. Privacy is your opportunity cost.
Other hidden costs of budget travel
The biggest expense for your trip next to accommodation is transportation. There are dozens if not hundreds or thousands of hotels, hostels, b&b's, and other types of accommodation in any given city. That means that prices are very competitive and you're sure to find a decent place for a good price.
Transport is a little different. Some cities are only served by a handful of airlines which keeps prices high. Nonetheless, budget airlines such as Norwegian, Ryanair, or EasyJet are constantly expanding their route networks in Europe. At first glance these often seem significantly cheaper than other airlines. However, there are hidden costs attached to these airlines which you should consider before booking.
1. Luggage restrictions. Most low-cost carriers do not include free check-in luggage. Try to travel light.
2. More fees. With low-cost carriers you shouldn't expect to be served meals unless you pay extra for them. You'd also have to pay extra to add the option of changing your flight later. Also keep in mind, credit card fees.
3. Travel time. Most low-cost carriers reserve very early or very late departure slots at airports. Sure, that 6 am flight looks cheap, but have you considered how you'll get to the airport in the middle of the night? Maybe public transport isn't running so you have to take a pricey taxi ride instead.
4. Secondary airports. One way for low-cost carriers to keep prices down is to fly into secondary airports instead of a city's main airport (e.g. Ryanair flies into London Stansted, not Heathrow). These airports are often far from the city and the transit into town can consequently cost you an arm and a leg. Not to mention the time you will be wasting.
5. Long layovers. If you take connecting flights with low-cost carriers you can often expect to have long layovers at random airports. In order to pass the time you will spend money at the airport (e.g. food, coffee) where prices are significantly higher than in the city.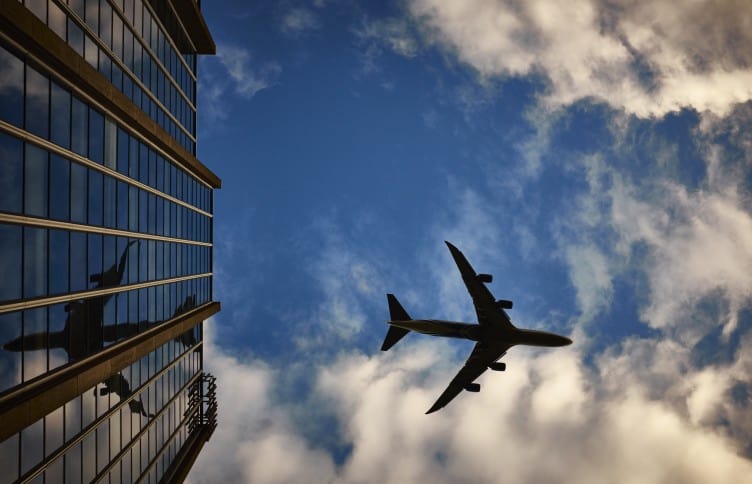 A Concrete Example
For the purpose of this article, I will be travelling on vacation from Turku, Finland to Tehran, Iran. I have used Skyscanner's "anytime" feature to identify the cheapest travel dates in October 2017. My first departure airport is Helsinki, as it is Finland's biggest international airport. My second departure airport is Stockholm, which is relatively close to Turku. It is served by a larger variety of airlines, including low-cost carriers.
Airfare
So naturally the first thing I have to look at is how much the actual flight would cost me. As I expected, the price difference between Stockholm and Helsinki is noticeable at 176€. If you are traveling with a family, this is a substantial amount of money.


Getting to the Airport
Helsinki Airport
In order to get to Helsinki Airport from Turku, I have 3 options: Take a car (and park it at the airport), take the train, or take the bus. As I don't own a car, this only leaves public transport. I will spare you the details and hope you believe me when I say that the train was the cheapest. I should arrive at the airport at least 2 hours before departure which leaves me only the following option for 9,9€.

Fortunately at 7:30 in the morning public transport in Turku is running. In order to get to the train station I have to buy a bus ticket for 3€ and leave the house at about 7:00. A taxi would cost me around 17€ at this time.
In order to get to Helsinki Airport from my home in Turku, I spend 12.9€ and 2h 50 minutes.
Stockholm Airport
In order to get to Stockholm Airport from Turku, I have 2 options: Take a flight or take a ferry. SAS operates direct flights from Turku to Stockholm once a day. Unfortunately the connections do not work with my flights to and from Tehran, so I settle for the ferry which I know is also cheaper.

I compare two ferry offers and settle on the cheaper option, Viking Line. Unfortunately because I have to travel on Saturday evening, prices are high. However, this is a cabin price. Assuming I am sharing my 2-person cabin with somebody else, my cost drops to 28.5€. I will work under this assumption for now. In order to go to the harbour I have to buy a bus ticket for 3€ and leave the house at about 19:30.

From the harbour I need to travel to the airport. Because I arrive in Stockholm very early, I decide to take public transport and safe money. The journey takes me about an hour and costs me 33€. Public transport is expensive in Stockholm. I arrive at the airport at about 8:00 and wait at the airport for my flight.
In order to get to Stockholm Airport from my home in Turku, I spend 64.5€ and 12h 30minutes.
Also see; Tips for Affordable Vacations
Return Journey
Usually I would have to consider flight times out of Tehran, but because both flights depart in the night, there is not a real difference (e.g. getting to the airport via taxi vs. public transport). Prices for ferries, buses, and trains can vary, but for simplicity I'll just double the amount of our outward journey.
Total Costs
Route Turku – Helsinki – Tehran: 426.8€
Route Turku – Stockholm – Tehran: 354€
Difference: 72.8€
My initial savings of 176€ have shrunk to 72.8€, but overall it is still cheaper to fly from Stockholm.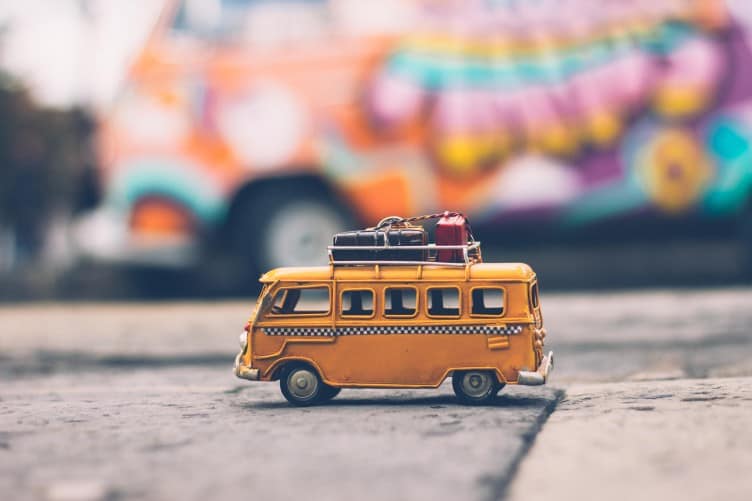 Opportunity Costs
Now that we have established that nominally flying from Stockholm is cheaper, we need to factor in time. The adjustment I will make is only an example and depending on your situation the opportunity cost could be substantially higher or lower. For the purpose of this article, we will assume that I earn 100€ per day or 12.5€ per hour (after-tax). I will now add up the time I spend travelling on both routes. This time is to be understood as door-to-door and is an educated estimate. It excludes transfer in Tehran as the times are equivalent.
Turku – Helsinki – Tehran
The total travel time including all transfers and waiting times is approximately 32 hours and 15 minutes.
During this time I could earn approximately 400€.
If I add the opportunity cost to my total travel costs I arrive at 827€.
Turku – Stockholm – Tehran
The total travel time including all transfers and waiting times is approximately 59 hours and 10 minutes.
During this time I could earn approximately 738€.
If I add the opportunity cost to my total travel costs I arrive at 1091€.
Conclusion
After taking everything into consideration, including airfare, transit, and opportunity cost, it turns out that flying from Helsinki instead of Stockholm actually saves me 264€. In addition, because my travel time is longer on the Stockholm route, I would need to factor in additional meals which would increase the cost of this route even further.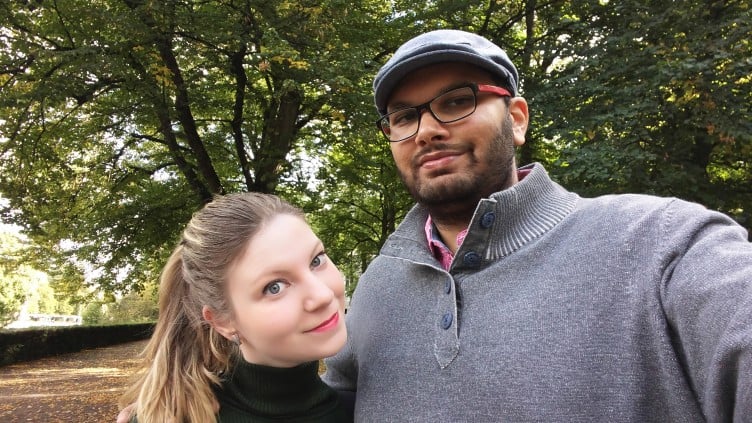 The Bottom Line
Whether or not budget travel is for you depends entirely on your circumstances. If you have plenty of time available to you, you can save hundreds of Euros booking the cheapest offers available. On the other hand, if the time you can allocate for travel is limited, you will have to strike a balance between saving money and saving time.
That means that you will have to do a lot of research in order to find the appropriate course of action for you. It might feel overwhelming in the beginning, but you will soon consider these factors intuitively. Happy travels!
---
– Jacky from NomadEpicureans
About the Author – Jacky is one half of the travelling duo at NomadEpicureans. Jacky and Mihir write about ex-pat life in Denmark and travel in Europe. They enjoy travelling off the beaten track and getting in touch with the local culture.
Your Thoughts...
Please share your thoughts in the comments or reach out on social media...We would love to hear from you.