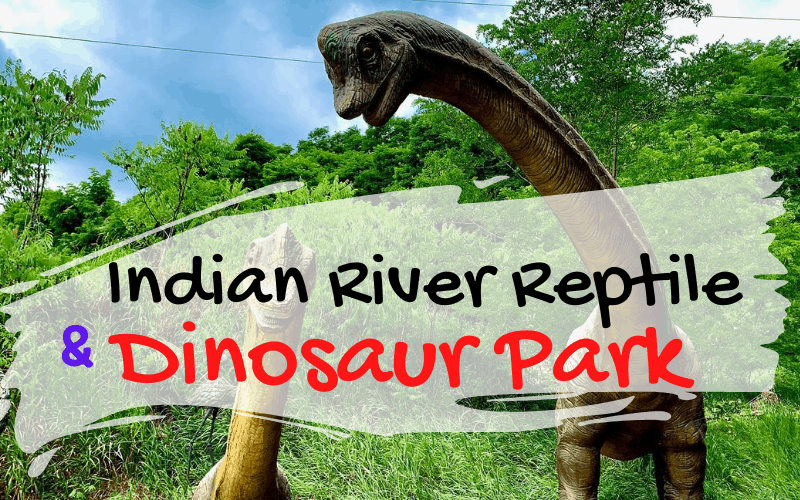 Come And Visit Canada's Premier Dinosaur Park And Reptile Sanctuary! Life-sized replica animatronic dinosaurs, with photo-realistic details you can have an immersive dinosaur experience!
We spent the weekend in Barrie with family and took the scenic route home. We have passed by Indian River Reptile & Dinosaur Park at least 5 times now and have never managed to stop and take a look. It's on my to-do list but I seem to be adding more to it than taking off so today was the day that we would finally make the stop and see what this is all about.
Dinosaur Drive Thru
At just $20 per vehicle, a Dinosaur Drive Thru was a no brainer, especially in Phase 3 of Covid reopening. We were even able to drive thru a second time after using the rest room and buying Ice Cream in their gift shop by making a small donation of our choice.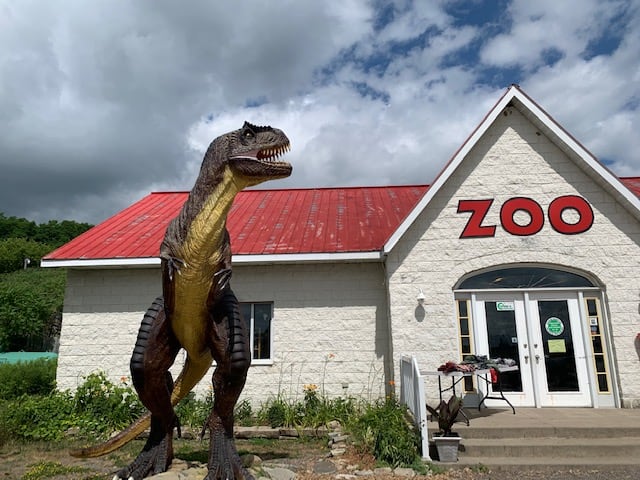 What is a Dinosaur drive thru, you might ask. It's literally what it sounds like. Dinosaur animatronics pepper the trail as you drive thru woods and explore various dinosaur species. Some dinosaurs even make sounds.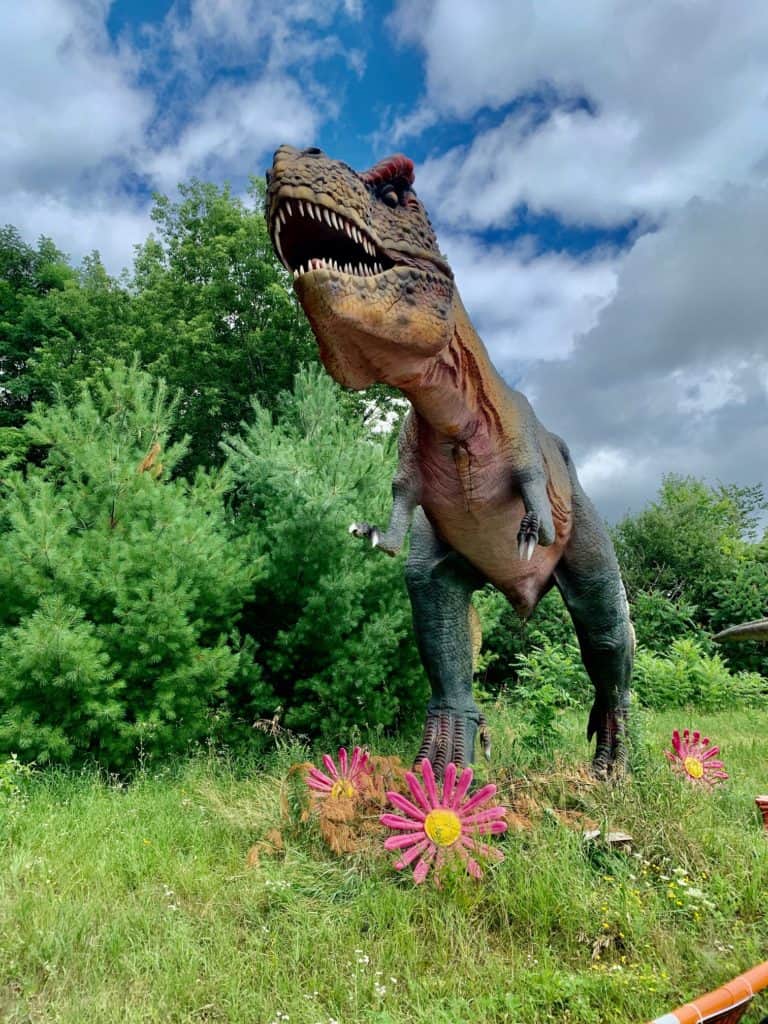 Dinosaurs once ruled the earth for about 150 million years and to date scientists have discovered over 1,000 fossils of different dinosaur species. There are dinosaur fossil replicas near the end of your drive-thru experience so you have a general idea of their size.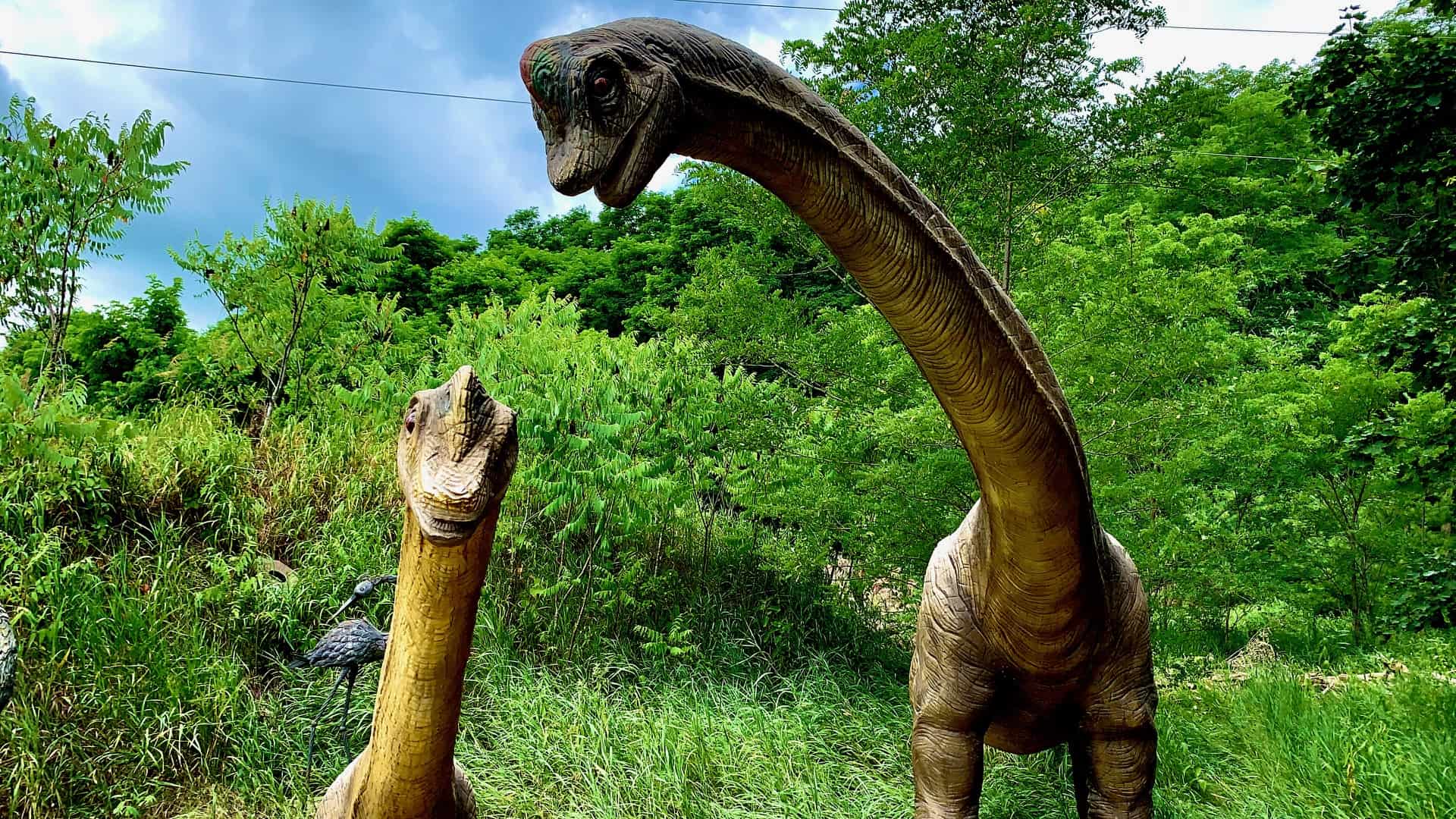 Taking a dino selfie is a little tricky in my little car but the family ahead of us knew what was up. They opened the sun roof and the children had their heads sticking out the top, to get the perfect view.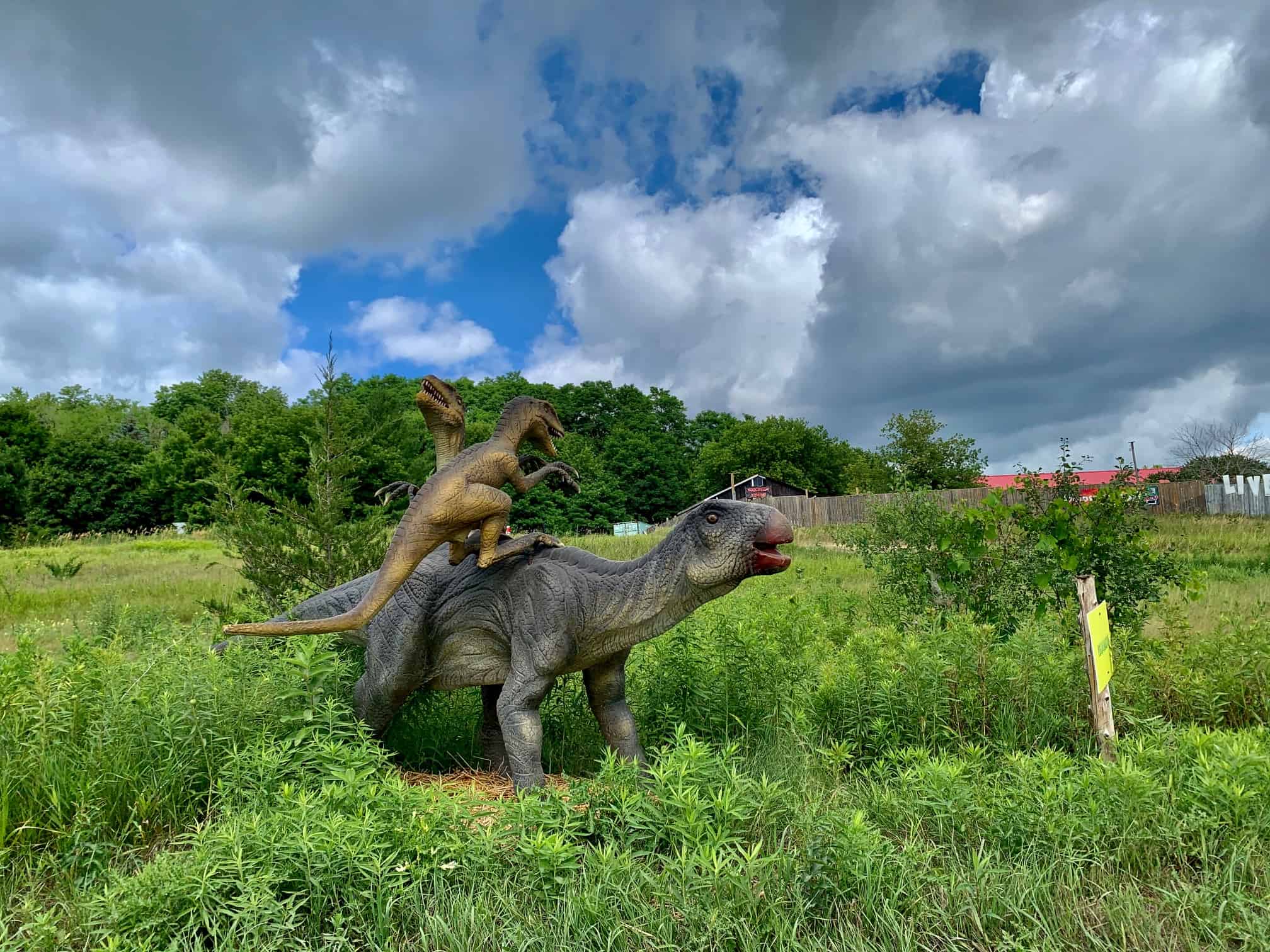 CANADA'S LARGEST REPTILE NON-FOR-PROFIT SANCTUARY
A sanctuary for rescued reptiles and an adventure for the whole family! Home to 400 reptiles from around the world and 100 live crocodiles, alligators, and caimans up close and personal at Canada's largest exhibit!
As COVID-19 remains a part of our daily lives, the Indian River Reptile And Dinosaur Park continues to operate the Dinosaur Drive-Thru, Mini-Golf, and Gift Store, but at this time has decided not to open the Live Animal Habitats to the public for the 2020 season.