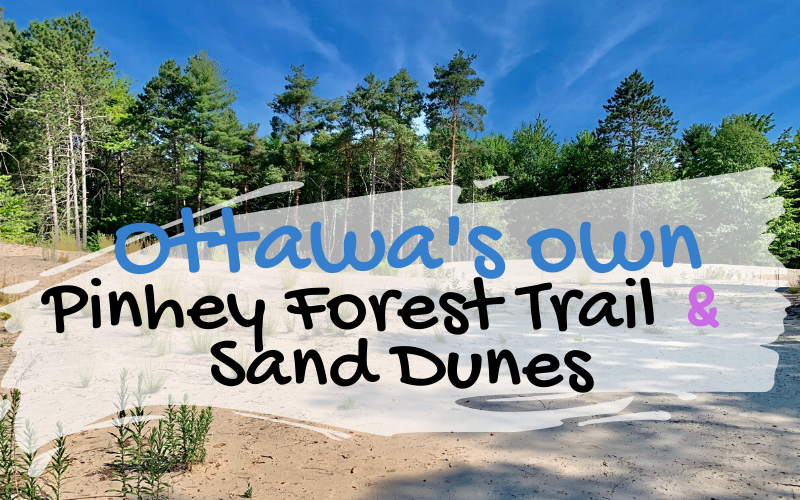 With 110 days into lockdown and 7 weeks until part-time school starts, I am nearly halfway through my Ottawa bucket list. The children aren't as thrilled about inland Sand Dunes as I was until they saw it up close. Don't forget to add the Pinhey Forest Trail Sand Dunes to your summer to-do list.
Pinhey Forest Trail is actually a number of trails throughout the same forest, and have numerous entrance points throughout the local area.
Pinhey Forest Trail
P14 starts in the Nepean Sports Complex parking lot and leads around a neighbourhood for a nice bike ride or gentle hike.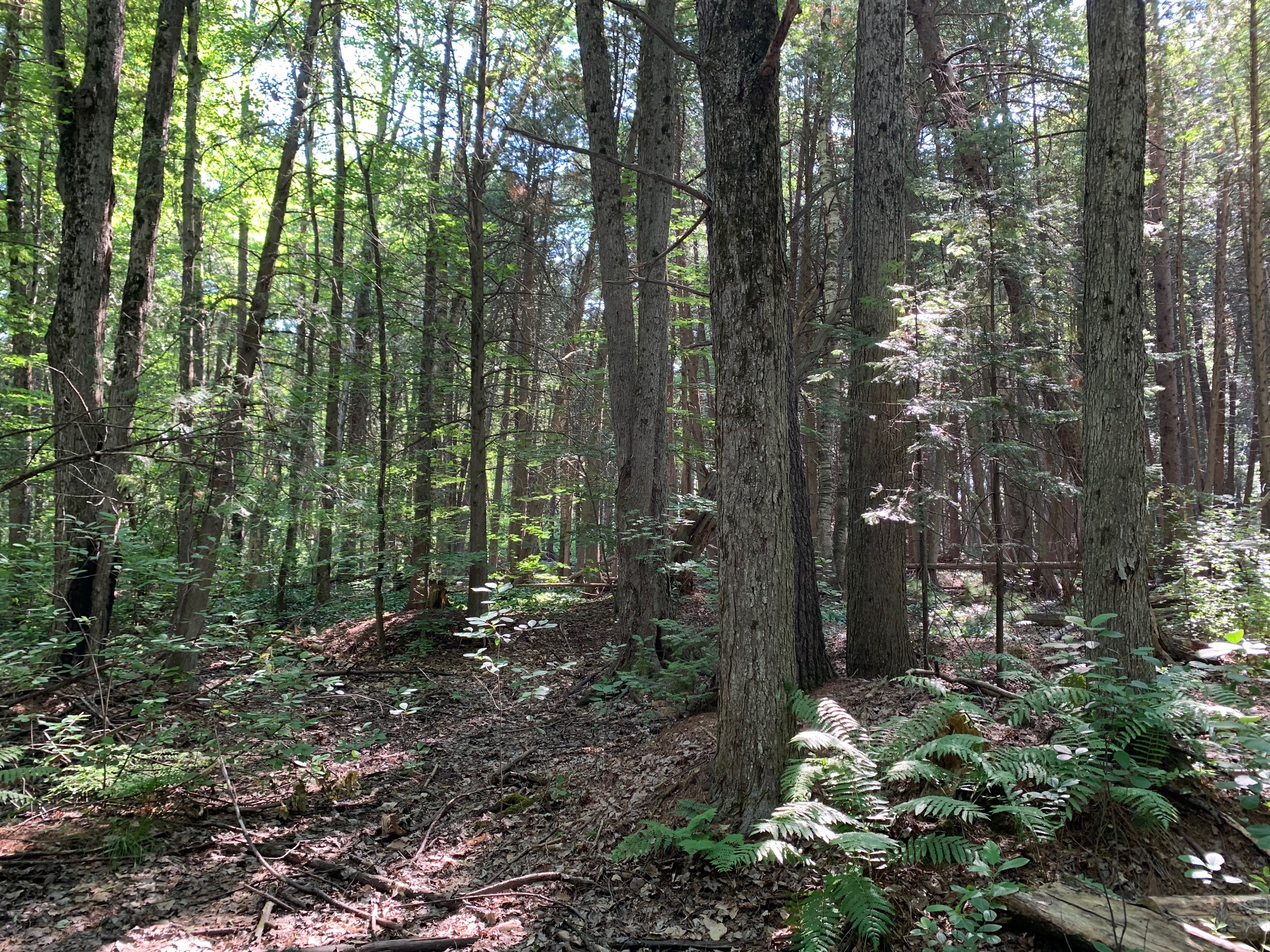 ---
P15 isn't as neatly labelled and can be found along Slack rd towards Merivale. There are two loops here, Trail 32 and 33, 3.2 km of trails through Pinhey Forest. This forest is named after Mr. Pinhey, who donated the land in 1948 so that it could be used to demonstrate conservation practices. Picnic area and toilet facilities.
We decided to do the whole thing in order to get a view of the Sand dunes. The trail is flat, accessible and wide. There aren't too many people here on any given day, which is perfect when social distancing.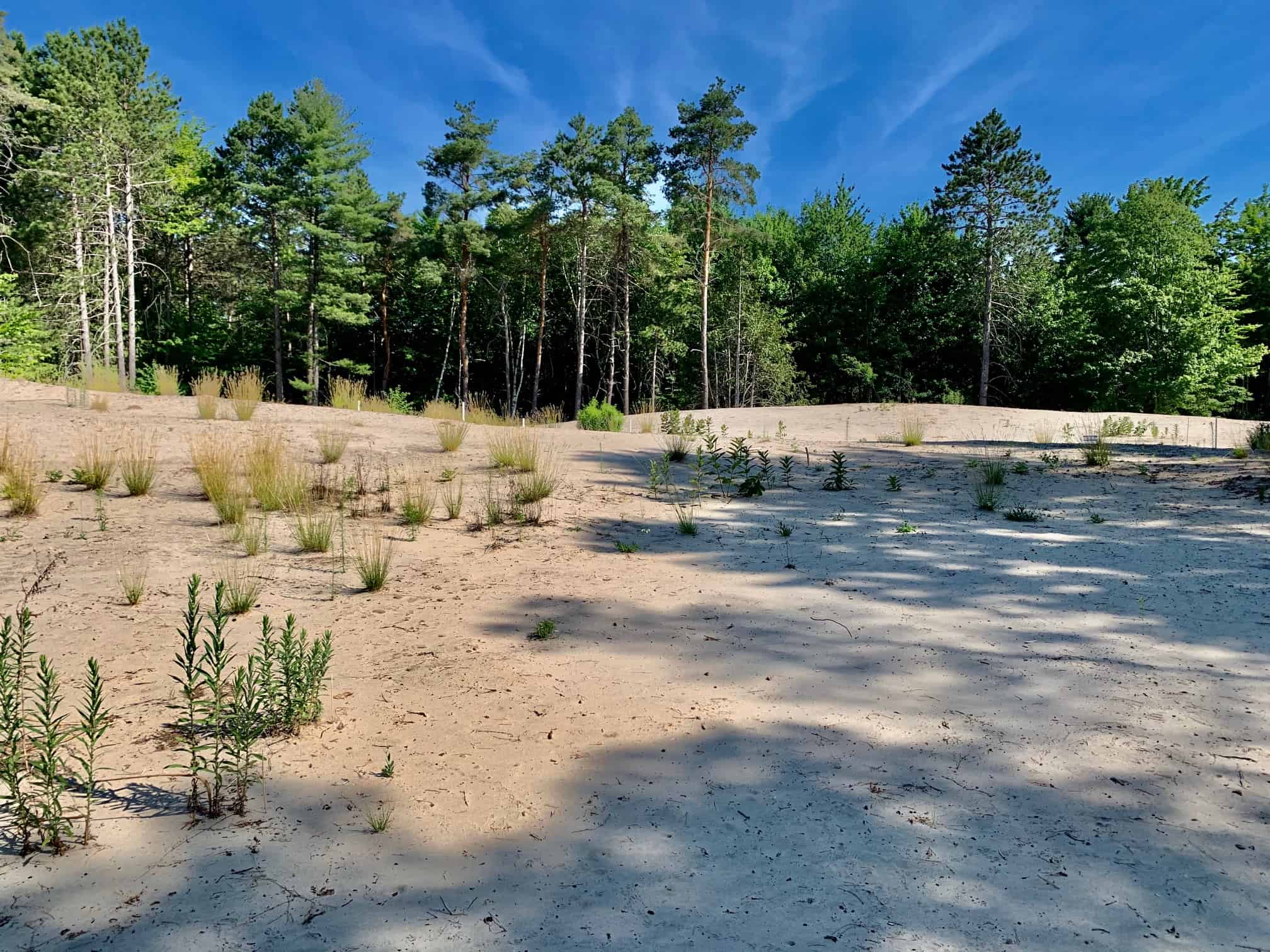 Loops and Markers
The trail isn't as large as one would think, considering all of the hikes we have taken this summer.
The markers are fairly close together, in order to keep guests on the trail. However, these are very much needed since a few others have taken it upon themselves to make new trails. One could easily get lost if they weren't paying attention.
I forgot to pack bug spray so we were eaten alive along the trail, so once we hit Slack rd, we decided to take the road back to the parking lot instead of the trail. It's still a flat surface, but with so little foot traffic, it was impossible to run into anyone and ask to borrow their bug spray.
---
Pinhey Sand Dune Complex
Lastly, the largest sand dune can be found across the street between Vaan Dr and Pineland Ave. This is a residential area with no specific parking lot for visitors so please respect the locals. This area is called the Pinhey Sand Dune Complex
To find out more about the history of the Sand Dunes, including archaeological evidence of Native occupation, check out our friends at Ottawa Rewind.
Since 2011, the NCC has been doing their best to restore the area, which is believed to be over 10,000 years old! The dunes themselves are roped off in the name of restoration, but there is a fair amount of sand and hill around the area that the kids can play in. We also found that the two dunes were divided, with a walking path between them. This made it much easier to get to the forest trail on the other side.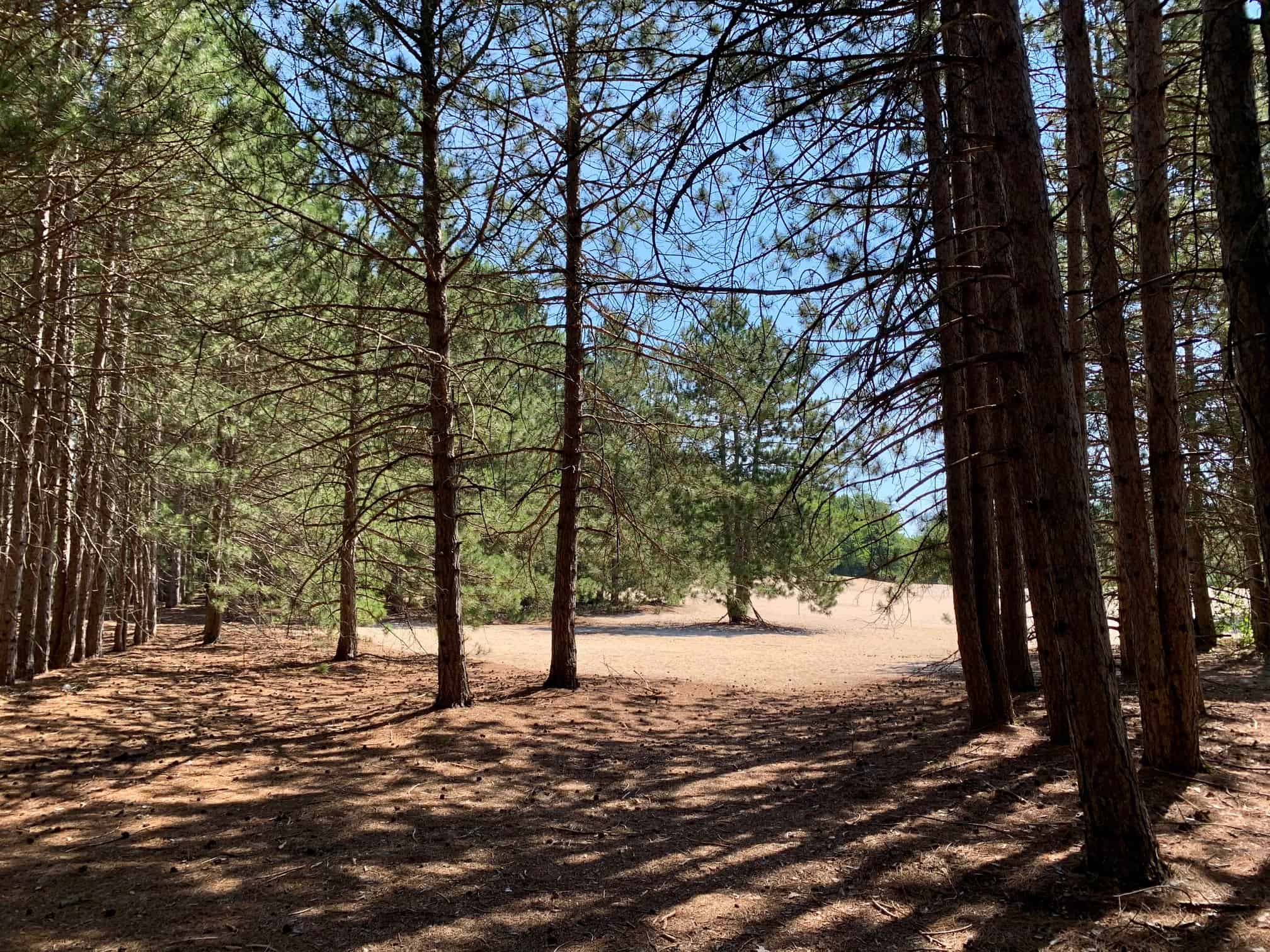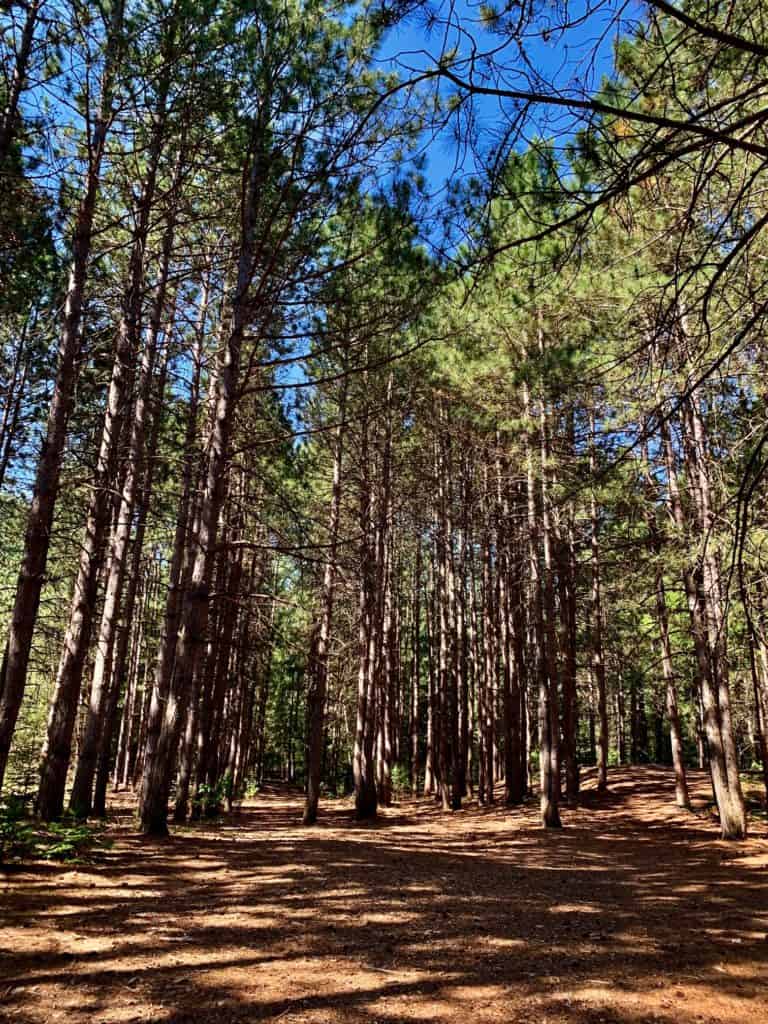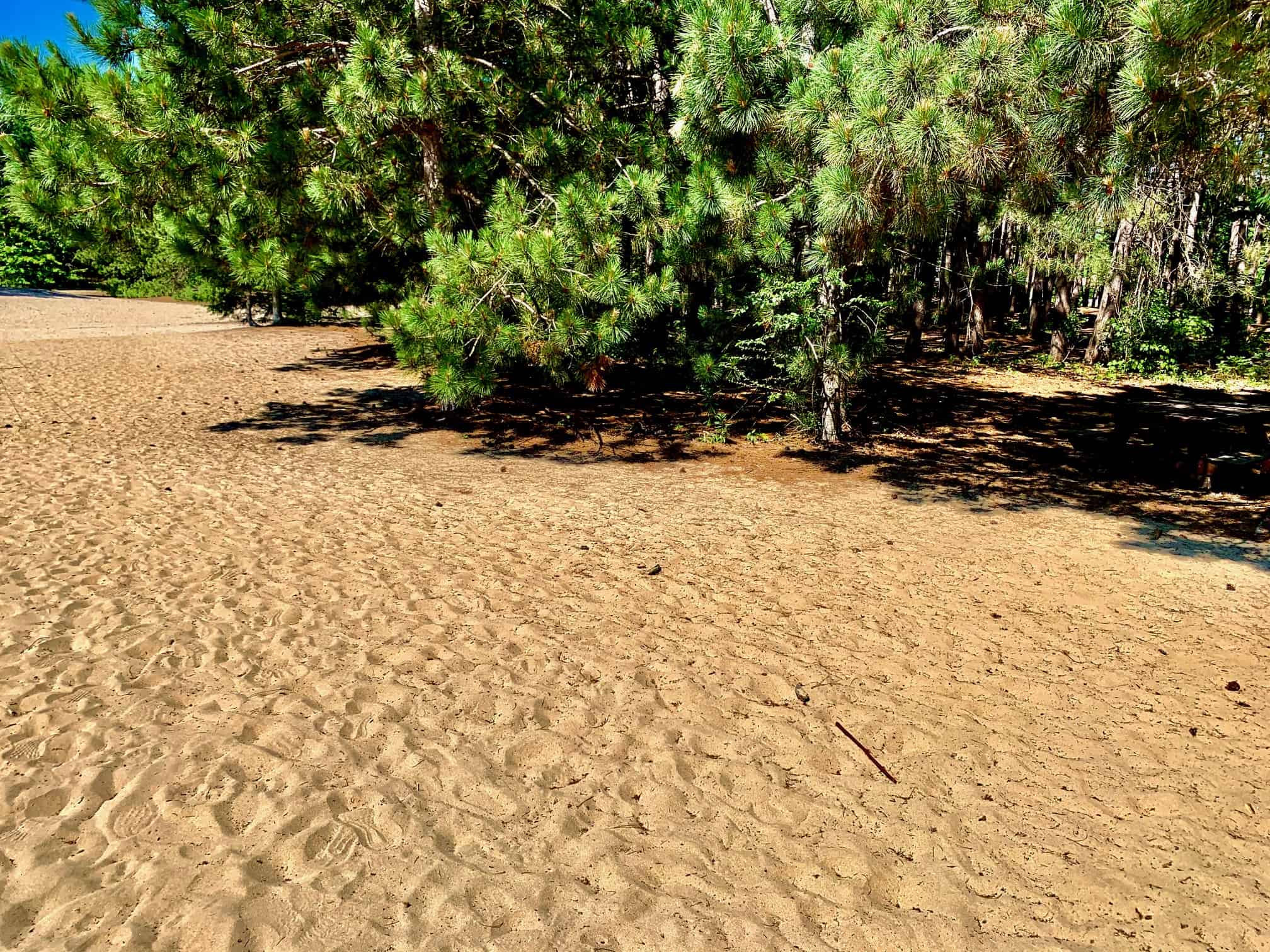 You May Also Like…
And a special thanks to Aventure Report for the statistics and trail ideas
---