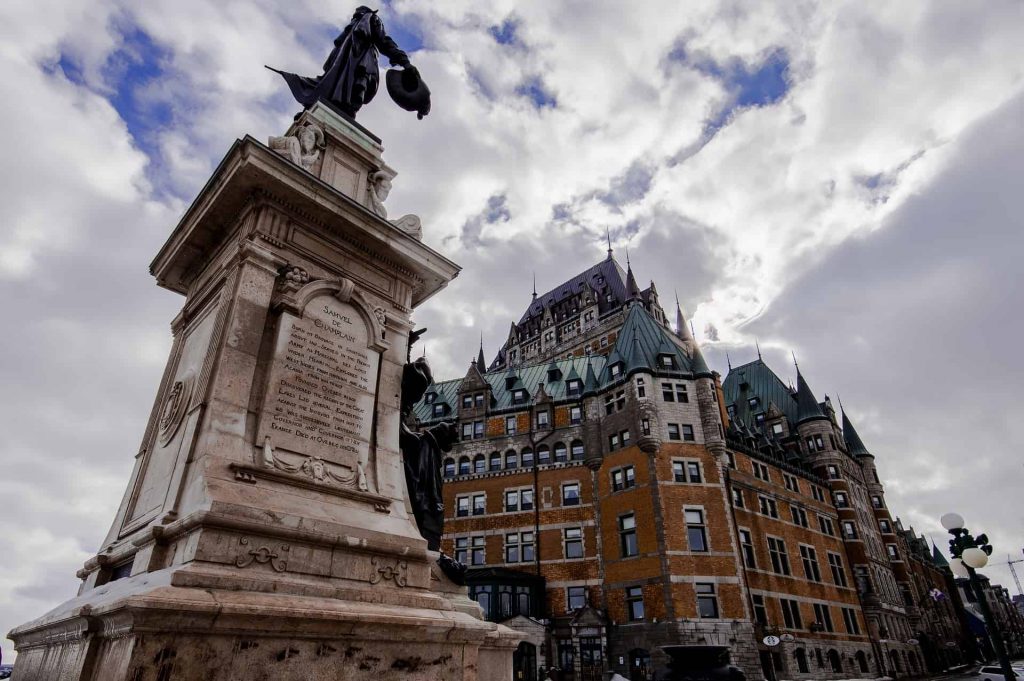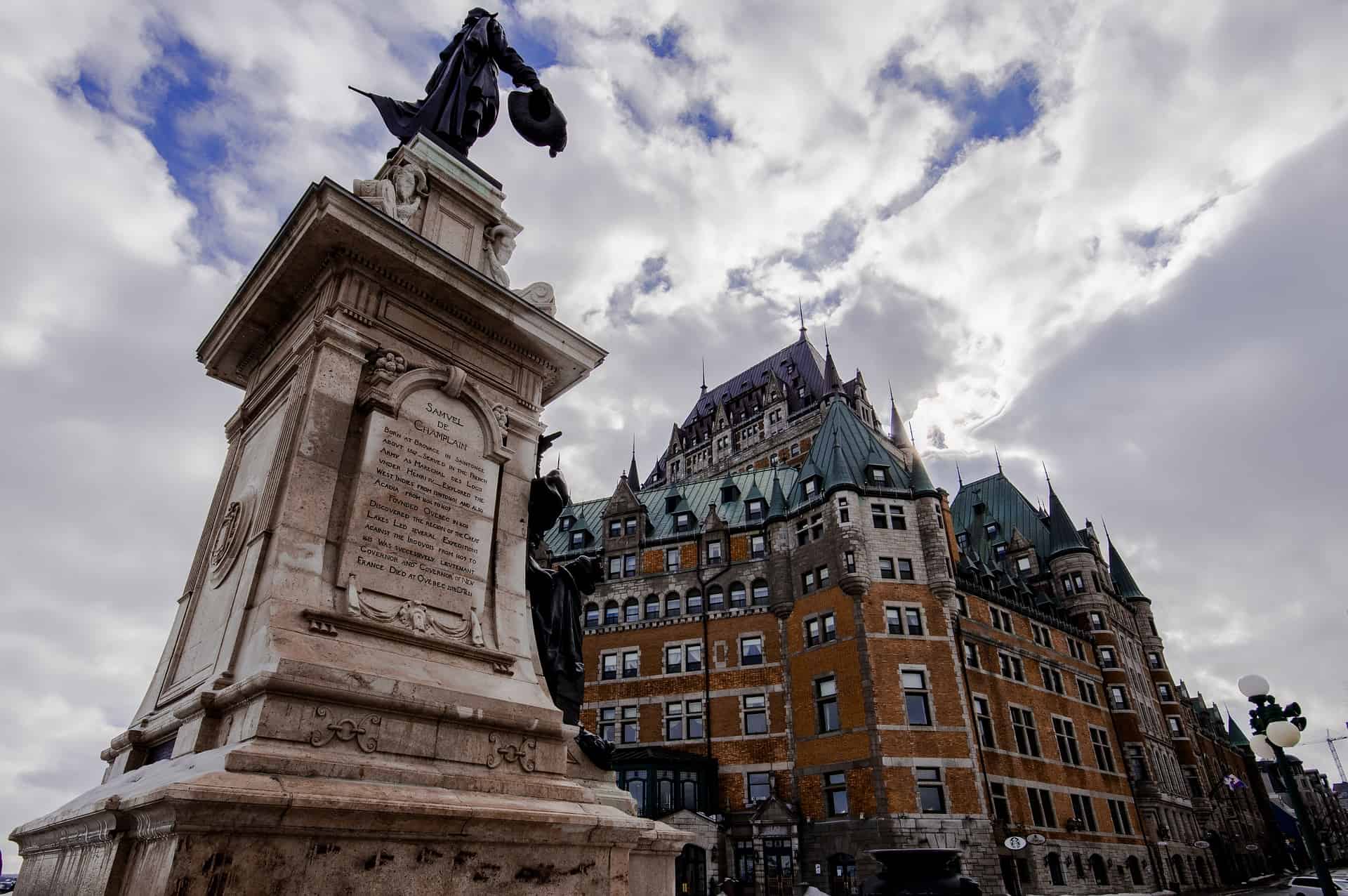 If Québec is La Belle Province, then Québec City must take the title of "La Plus Belle Ville" in addition to being known as "La Vieille Capitale".
Those who long for a taste of Europe, and bemoan Canada's general lack of venerable history, will be delighted with the sights and sounds of this gem of a city. While the number of attractions extends far beyond this list, I'm sharing some of the top things to do in Quebec City: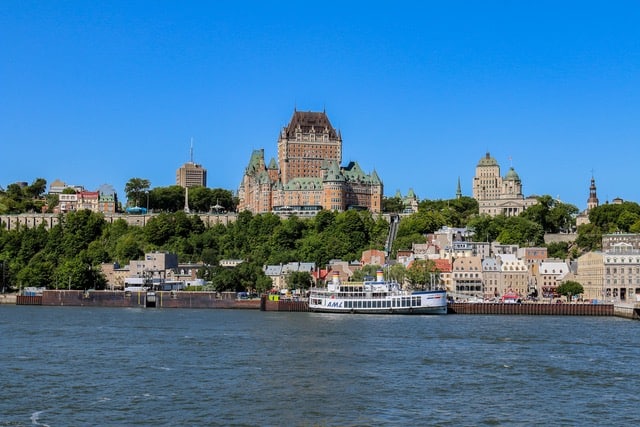 The ferry running between Québec City and Lévis has more to it than meets the eye. The 12-minute crossing not only provides stunning views of Château Frontenac and Cap-Diamant, but it is also a convenient way to avoid parking in the City! Park instead in Lévis and get your sightseeing off to a great start by taking the ferry across the river.
Rue du Trésor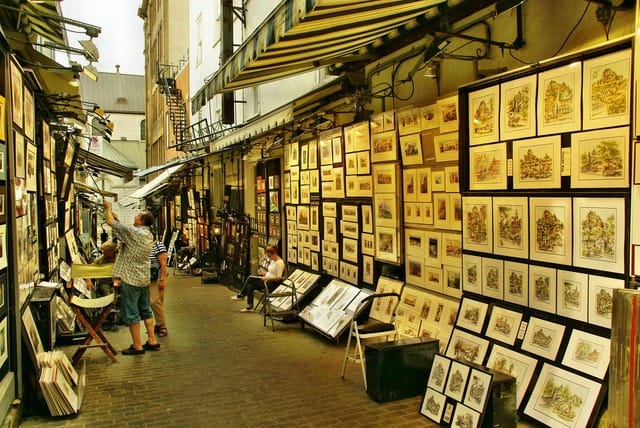 Blink and you might easily miss this hidden attraction. This narrow alley is the spot to be for exceptionally high quality, local art. Open year-round, the Rue du Trésor is located between the Holy Trinity Anglican Cathedral and the Notre-Dame Basilica. The open-air art gallery was started by 2 art students, and is still going strong today!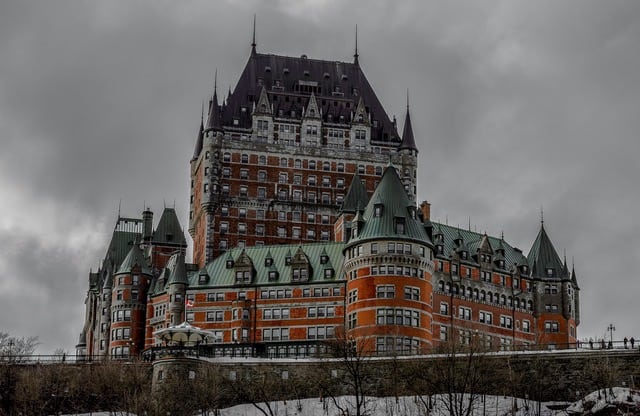 This list would not be complete without including the anchor of Québec City – Château Frontenac. You don't need to be a guest at the Fairmont to enjoy everything that the Château has to offer. You can join a guided tour, or simply browse the lobby and the artifacts housed there – some over 400 years old! In the summertime, you can visit the archeological site underneath and learn more about the Château's history.
At the foot of the towering Château, you'll find the picturesque neighbourhood of Petit-Champlain. The history of this area goes back as far as the city does – dating from 1608. Walk the cobblestone streets to discover unique shopping and tasty eats. Much of the original housing and architecture is still intact, transporting visitors to old-world Europe without ever leaving Canadian soil.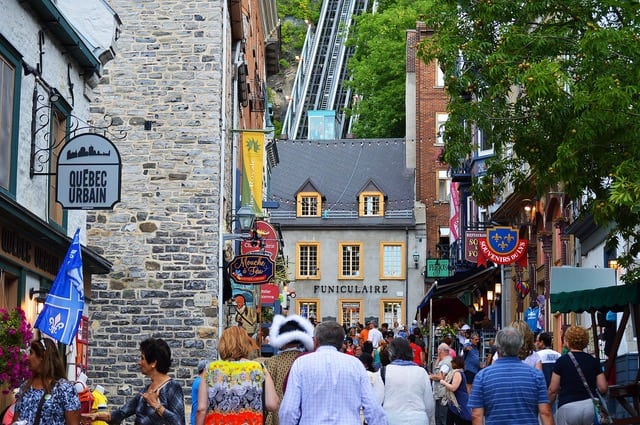 If, like myself, you are unfamiliar with the term funicular, allow me to enlighten you. The Cambridge Dictionary defines it as "a special type of railway that travels up and down steep slopes, with the carriages being pulled by a strong metal rope"
The Funicular in Québec City runs 210 feet from Rue de la Champlain in the Petit-Champlain district, up to the Dufferin Boardwalk in front of the Château Frontenac. Originally built in 1879, the current Funicular is open year round, offering visitors spectacular views while saving them the hike up the escarpment.
Check out some great, unforgettable winter activities to enjoy in Quebec City as well.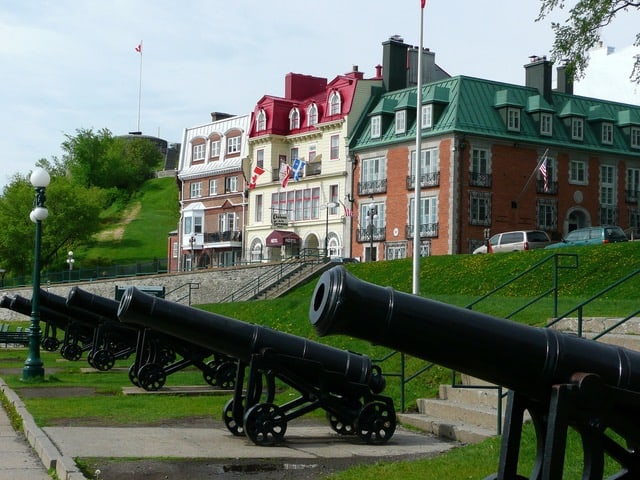 This National Historic Site might seem like an activity only history buffs will enjoy, but you'd be surprised how much fun it is for the whole family! From musket demonstrations to the mystery of the talking walls, kids and grown-ups alike will enjoy the Fortifications. Take a guided tour, or explore on your own to learn how all of the walls, gates, cannons, and towers protected the original colony.
Culinary Delights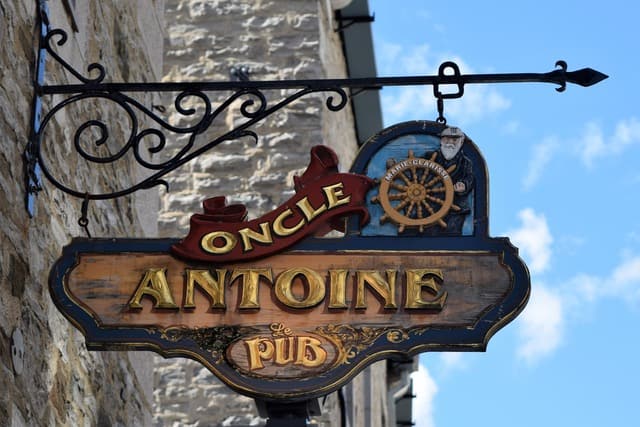 It would be impossible to name every single amazing place to eat in Québec City, it really is an article unto itself. Suffice to say, whether you're looking for an amazing patio with a view, a unique historical local, or simply a taste extravaganza, you will find what you are looking for. Some favorites include Pub L'Oncle Antoine, Le Cochon Dingue, and Le Petit Château.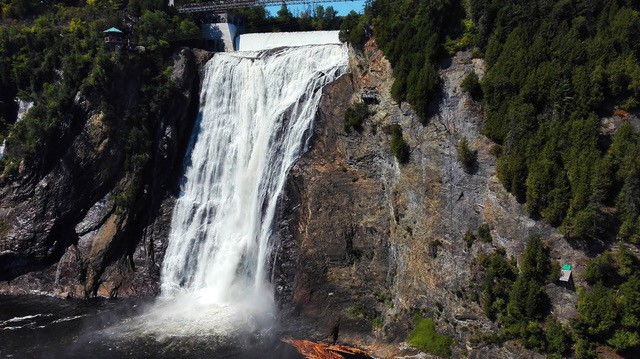 Just outside of the city is where you'll find the Montmorency Falls. Higher than Niagara Falls, this stunning natural wonder is open year-round. Not only can you enjoy the scenery by cable car, but there is also a via ferrata (a cliffside hiking path), and a zip-line for the more adventurous visitors. Go at night to see it all lit up!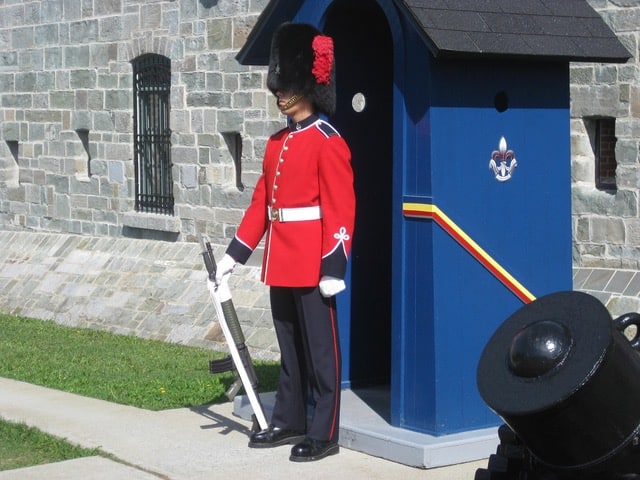 Learn all about military history at Citadelle de Quebec and les Plaines d'Abraham. 30 years in the making, the Citadelle de Québec is the largest British fortress in North America. Finally opened in 1850, it is still an active garrison, home to the Royal 22 Regiment. Visitors can experience the changing of the guard, the beating of the retreat, take a guided tour of the Citadelle and Museum, and even take a nighttime lantern tour!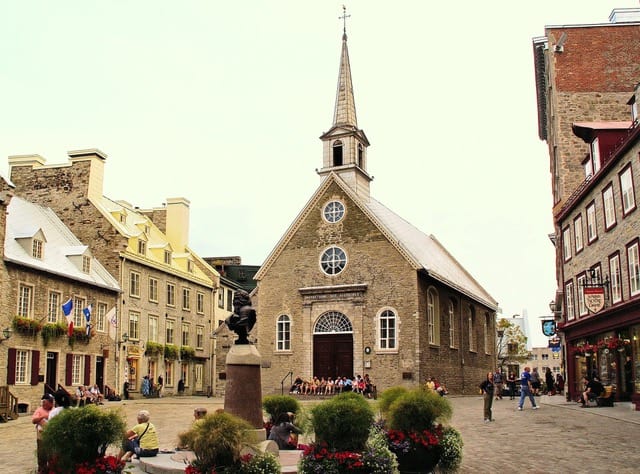 This is where it all began. Now a restored 1700's public square, Place-Royale is where Samuel de Champlain built his first settlement in 1608. Amazingly, you can still see the outlines of the original structure on the ground! The Nôtre-Dame-des-Victoires church is the oldest stone church in North America, dating from 1688. Visitors can also take in the Fresque des Québécois, which shows the amazing history of Québec. If you only do one thing in Québec, make sure Place-Royale is it!
Whether for a girl's weekend away, a family vacation or a trip with your special someone, a visit to Québec City will impress young and old, artists, history buffs and gastronomists alike!
This post was written by…
Heather van Mil from Life, Love and the Pursuit of Play

Your Thoughts...
Please share your thoughts in the comments or reach out on social media...We would love to hear from you.