Within the confines of the huge Prague Castle complex is an ancient, narrow street with small, colorful houses. Entering Golden Lane (Zlatá ulička) felt like walking into a fairy tale village.
The name of the Lane is derived from goldsmiths who used to live there, as can be seen in the house No. 15. In the 16th century, the name "Goldsmith Lane" has been documented which later changed to the present "Golden Lane".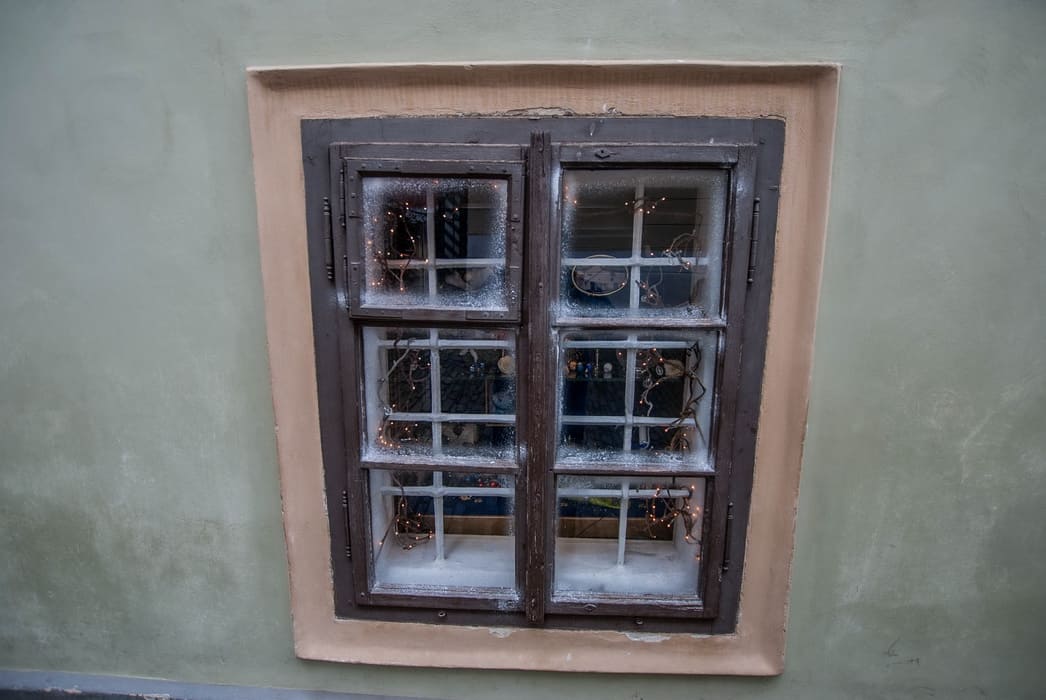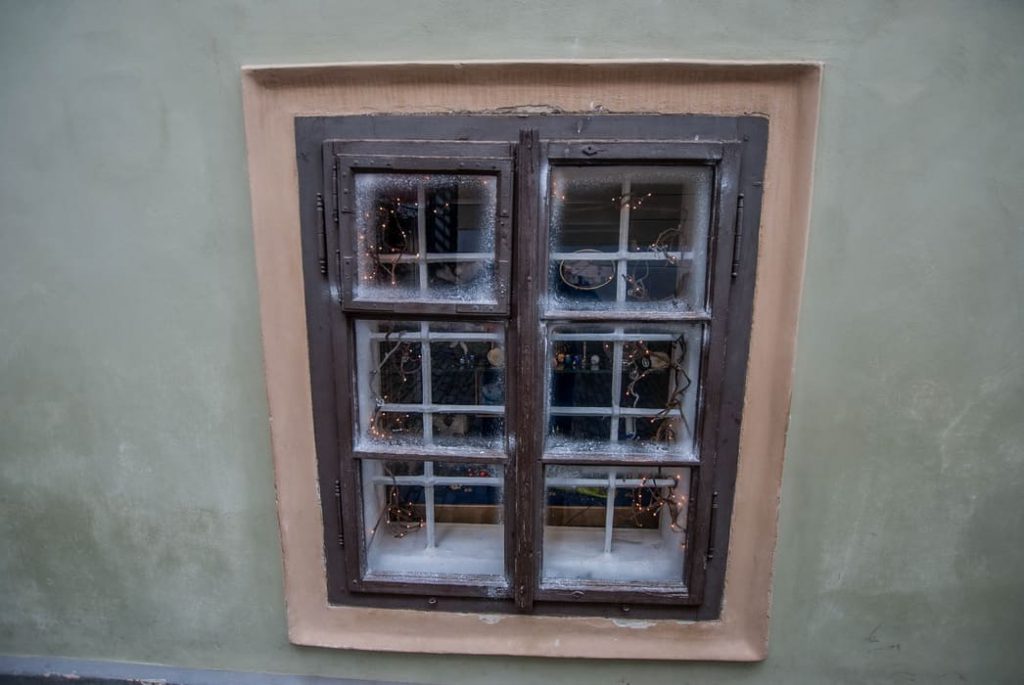 The Golden Lane was built when an outer wall to the castle complex was added. The houses were constructed for and occupied by Emperor Rudolph II's castle guards or marksmen in the 16th century.
We also ventured up the stairs to some of the displays. The upstairs portion was a long walk through exhibits of armors and weapons which connected most of the houses on the street. The most disturbing exhibit was the torture chamber room full of instruments that can make most of us cringe.
A visit to the Golden Lane doesn't take up much time but definitely worth a stop and a stroll.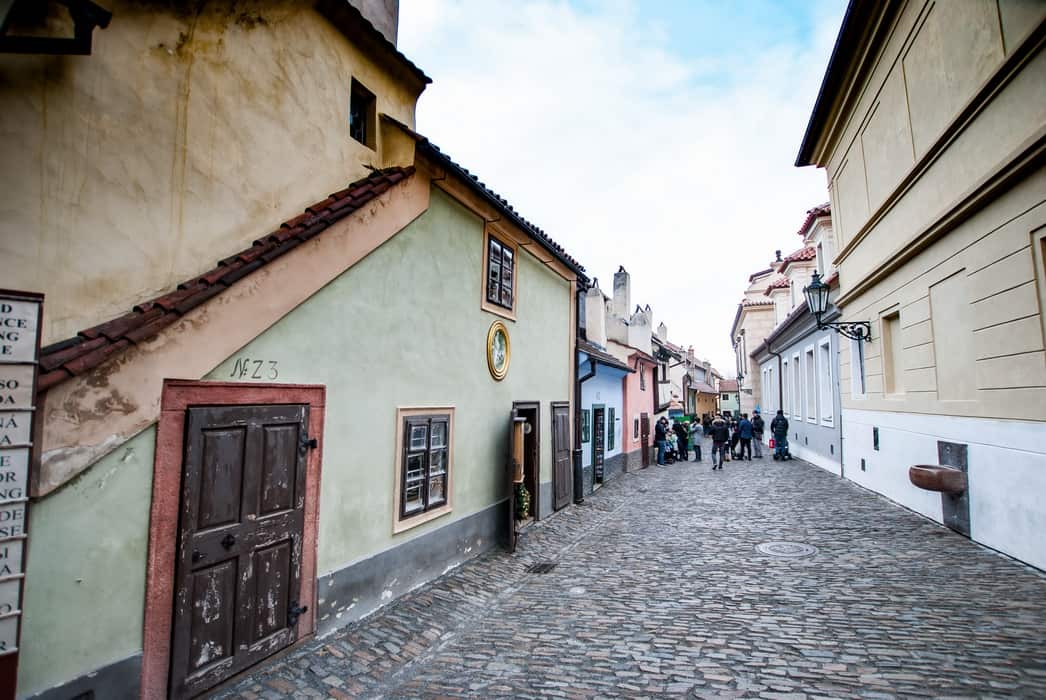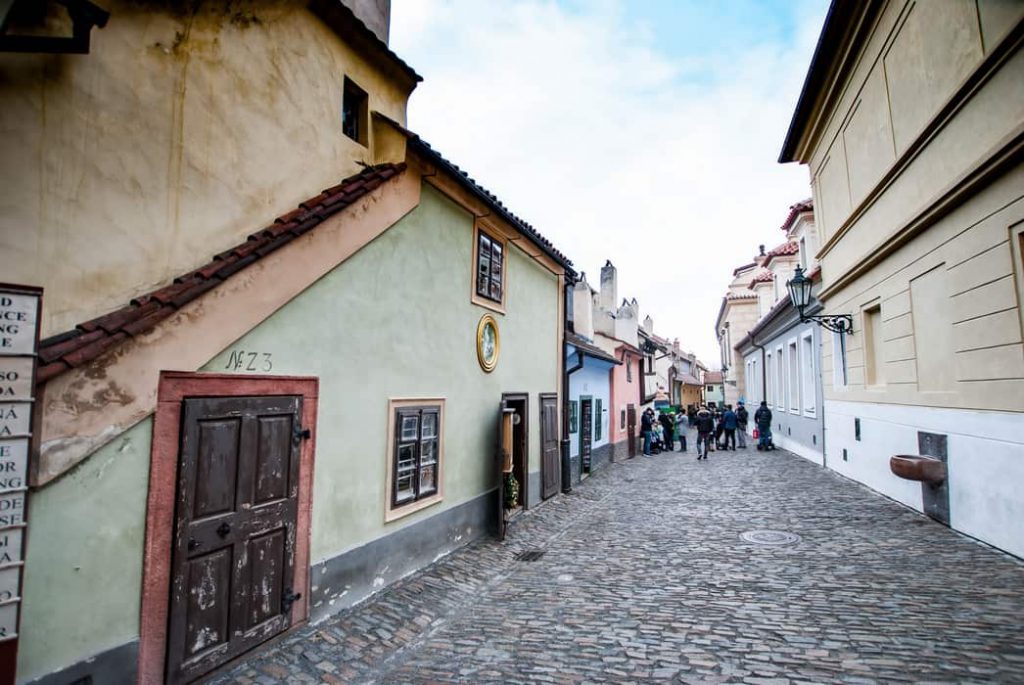 Some of the houses have been decorated with furniture, artefacts and items that represent different eras. There are goldsmiths' work areas, small cinema rooms and even tiny bedrooms and living areas.
Visiting Golden Lane Basics and Tips
Entry to Golden Lane isn't free. Tickets to street can be purchased separately just for the street or combined with the Prague Castle complex ticket. We had the combination self-guided visitor ticket for the castle which was a better deal.
Tickets: 250czk ($13 USD) for a short visit ticket or 350czk ($18.70 USD) for a long visit ticket and can be purchased at the ticket center across from St. Vitus Cathedral. Family admission tickets are also available.
Golden Lane is located in the northeast corner of the the Prague Castle complex. Walk along the side of the church and monastery of St. George with the red facade to reach it. There were some signs pointing towards the street.
Take your time walking around the lane and looking at the room displays closely. The shops are also wonderful for browsing. You'll never know what interesting things you'll find.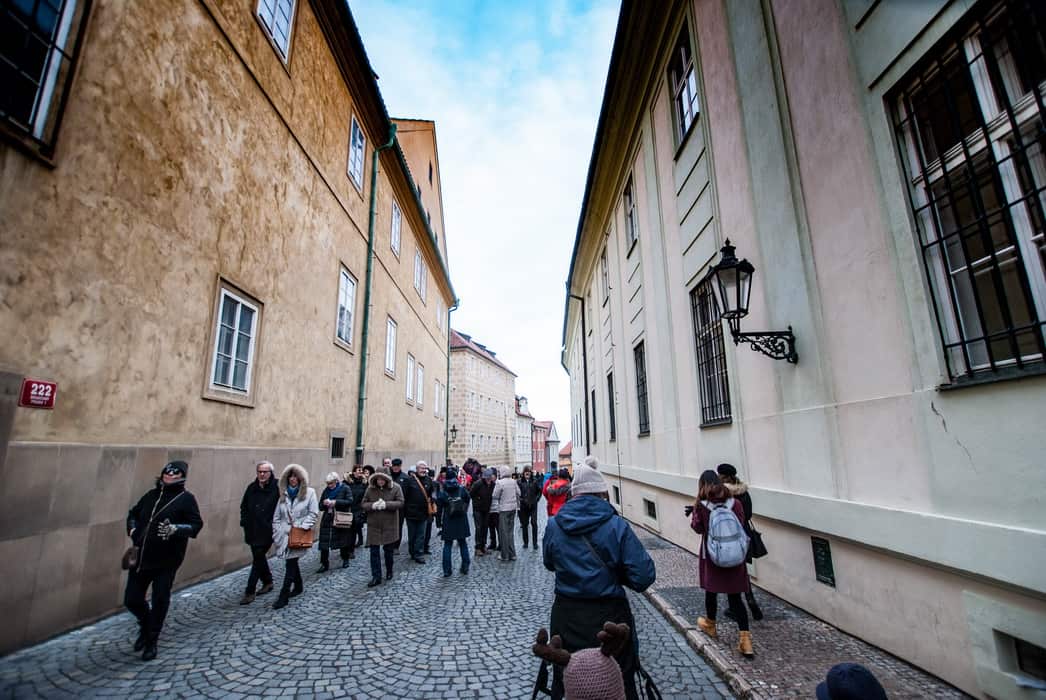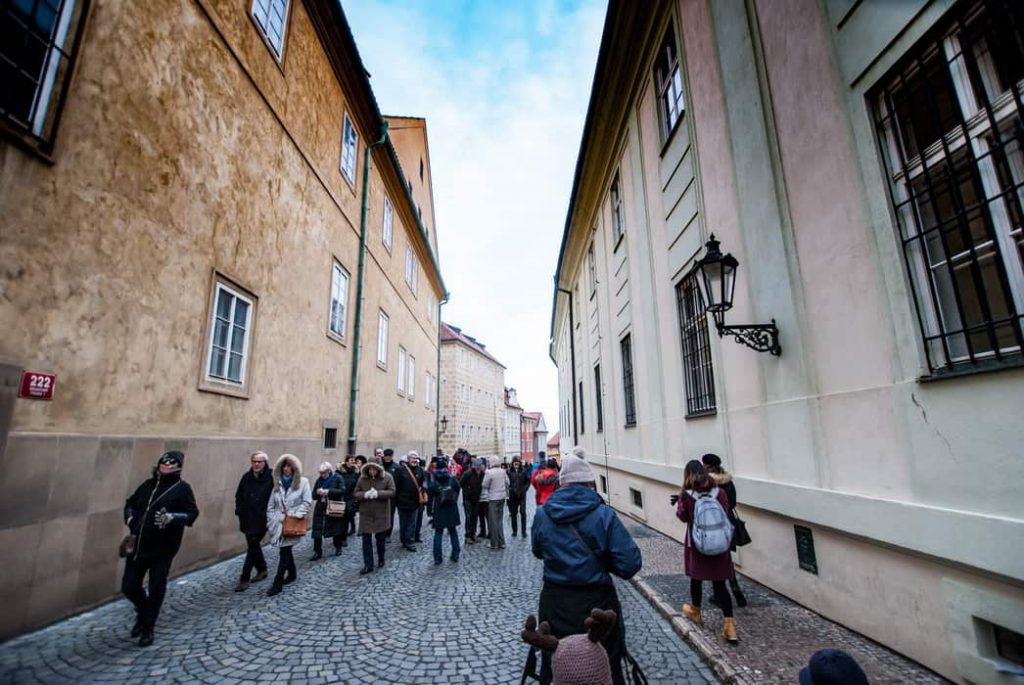 Location: The Old Burgrave of Prague Castle, Jiřská 6
Getting there: by Metro A station Malostranská, Tram 22 – stop Pražský hrad
Open: daily, Apr.–Oct. 9–18, Nov.–Mar. 9–16 closed 24/12
Admission: 50 CZK (or can be part of your castle ticket Prague Castle Short Tour – 250 CZK), admission free with Prague Card
Opening hours (free entrance):
April – Octoberdaily5:00 – 24:00