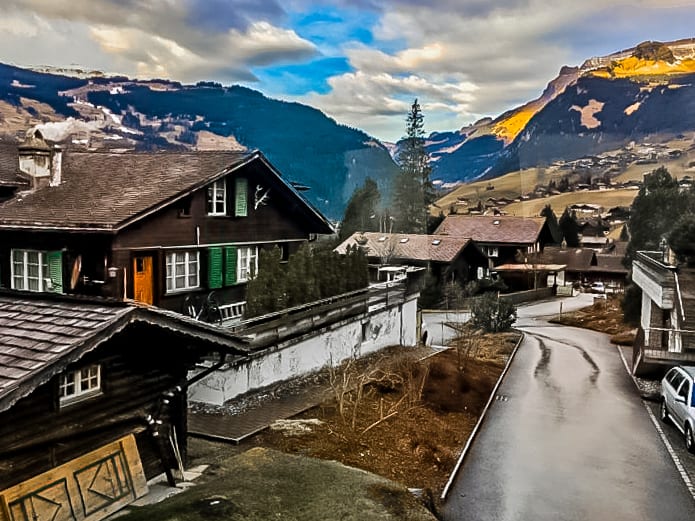 These are the best hotels near Jungfraujoch, divided between deluxe, moderate, and budget hotels, as well as Interlaken, Grindelwald and Up the Mountain – each getting more expensive the higher in altitude they get. Let's explore the 20 best family hotels in Jungfrau with Kids.
Just about everything in Switzerland is expensive; attractions, restaurants, and gasoline. So while we venture to experience the best hotels at the lowest price, sometimes those budget hotels are still a little out of our reach or just hard to find.
This post may contain affiliate links.
To which I earn a small commission, at zero cost to you!
Find more info in our
Privacy Policy
.
Interlaken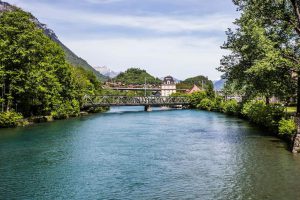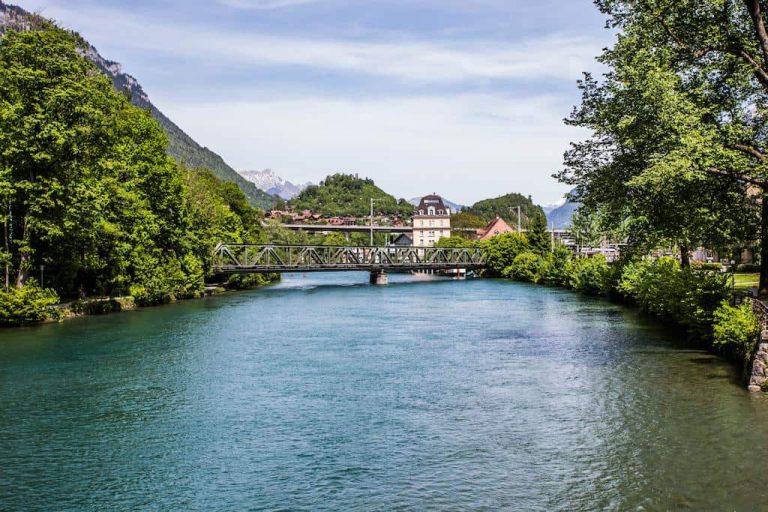 Deluxe hotels in Interlaken
With a choice of mountain or river view, this 4-star hotel is a short walk from the center of town and provides free wifi.
100m from the train station, it was voted best in Interlaken and is a particular favorite for couples.
Hotel Royal St Georges Interlaken Mgallery by Sofitel
The historic facade dates back to 1908, offers free wifi, sauna, and wellness access and the family rooms are spacious.
Moderate hotels in Interlaken
Breakfast is included in your stay, as well as wifi and parking. A spacious family room and free access to the indoor and outdoor pool make Hotel Derby a preferred choice for families.
The bus line takes guests directly to the train station or a quick 10 min walk. A part of a residential complex and retirement home, this hotel lists family rooms as one of its options.
Budget hotels in Interlaken
Backpackers Villa Sonnenhof – Hostel Interlaken
Every guest has free access to the self-catering kitchen facilities.
Guests enjoy free access to the public indoor and outdoor swimming pools, free mini-golf, free use of public buses, and free parking.
Family rooms are available.
Family rooms are available but the onsite club and bar make this hostel more appropriate for single or couple travelers on a budget.
Grindelwald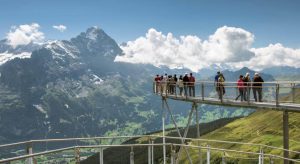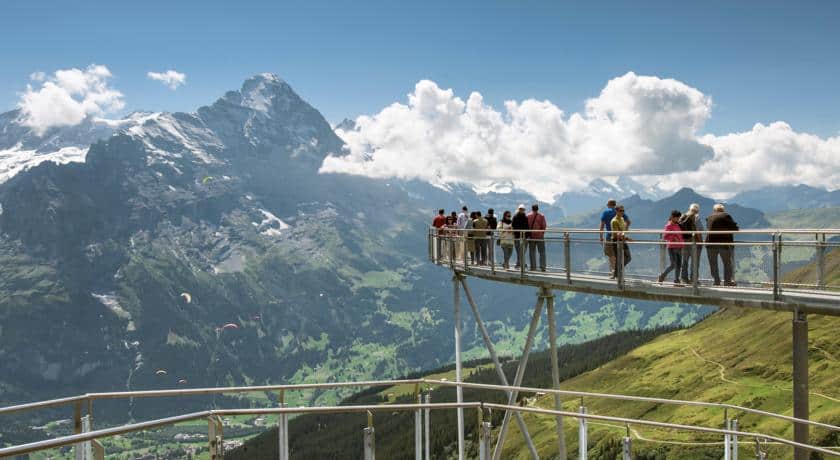 Deluxe in Grindelwald
Sunstar Alpine Hotel & SPA Grindelwald
The Wellness Oasis, with its large swimming pool, log cabin sauna, Roman baths with 4 climate zones, and massage showers, is the perfect place to relax and feel great. It can be used free of charge.
Located in the heart of Grindelwald, this 4-star family hotel offers a hot tub for mum and dad at the end of a long day.
In the Ristorante Mercato, the finest pizzas, pasta, and hearty meat dishes as well as tender fish dishes are served and is Tapped Out Travellers tested.
Moderate in Grindelwald
350 m from the train station and the First cable car. Wi-Fi and parking are available free of charge. Guests of the Tschuggen enjoy free admission to the indoor pool and ice rink at Grindelwald's sports center (200 m away).
Tapped Out Travellers tested.
The hotel is situated in the heart of Grindelwald, 5 minutes from the train station. Most rooms have a balcony with a breathtaking view of Eiger Mountain. Family rooms are available and free wifi comes standard.
Budget in Grindelwald
Grindelwald Train Station can be found within 350 m and a sports center is a 2-minute walk away. Interlaken can be reached within 20 km. Family rooms are available.
Up the Mountain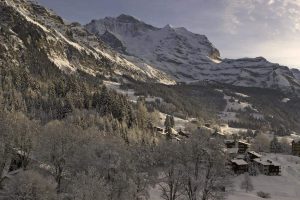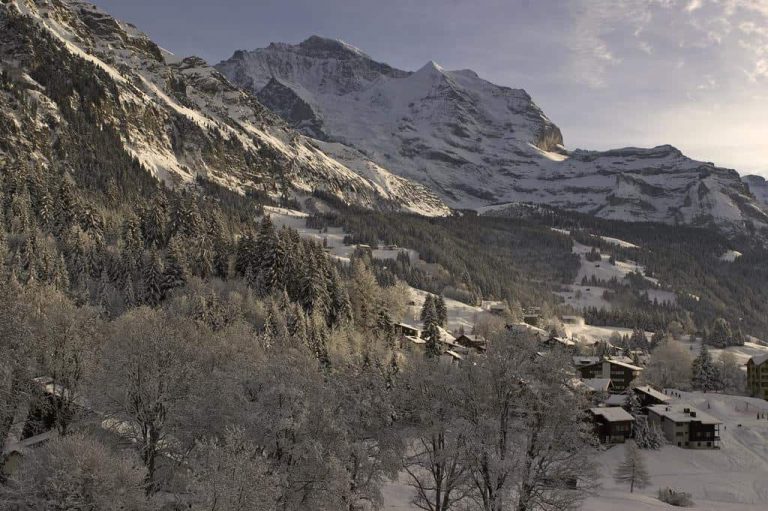 Deluxe hotels up the mountain
Hotel & Spa Victoria-Lauberhorn
Built in 1897, is centrally located next to the train and cable car station of the car-free Wengen and features up-to-date spa facilities including a swimming pool. Family rooms are available
It is situated right at the lower terminus of the Wengen-Männlichen cable car, providing easy access to the numerous ski slopes of Grindelwald and the Kleine Scheidegg. A children's playground is featured. Family rooms are available
Built in a classic Swiss chalet style, the Aspen Alpine Lifestyle Hotel in Grindelwald is next to the hiking trails and ski slopes of the Kleine Scheidegg/Männlichen Area. It offers a spa area with an outdoor hot tub. All rooms feature views of the Eiger or Wetterhorn Mountains.
This apartment can fit up to 4 people and hosts a fully stocked kitchen.
Moderate hotels up the mountain
Located in the car-free village of Wengen, a 7-minute walk from the train station, the Hotel Residence Brunner offers ski-to-door access, as well as panoramic views of the Jungfrau Massif and the surrounding mountains. Free WiFi is provided in the entire property which was partially renovated in 2013.
The Belvédère hotel is located only 5 minute's walk from the train station. On request, a means of free luggage transport from and to the Wengen Train Station is offered upon arrival and departure. Family rooms are available
Budget hotels up the mountain
Set at 2,225 m above sea level, Berghaus Männlichen offers a sun terrace with great views of the Swiss Alps, a self-service restaurant, and a children's playground. This quietly located guest house is 12 km from Grindelwald village center.
Nearest Airport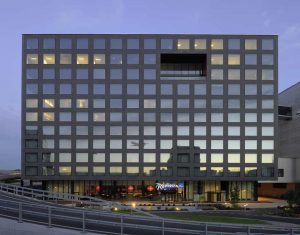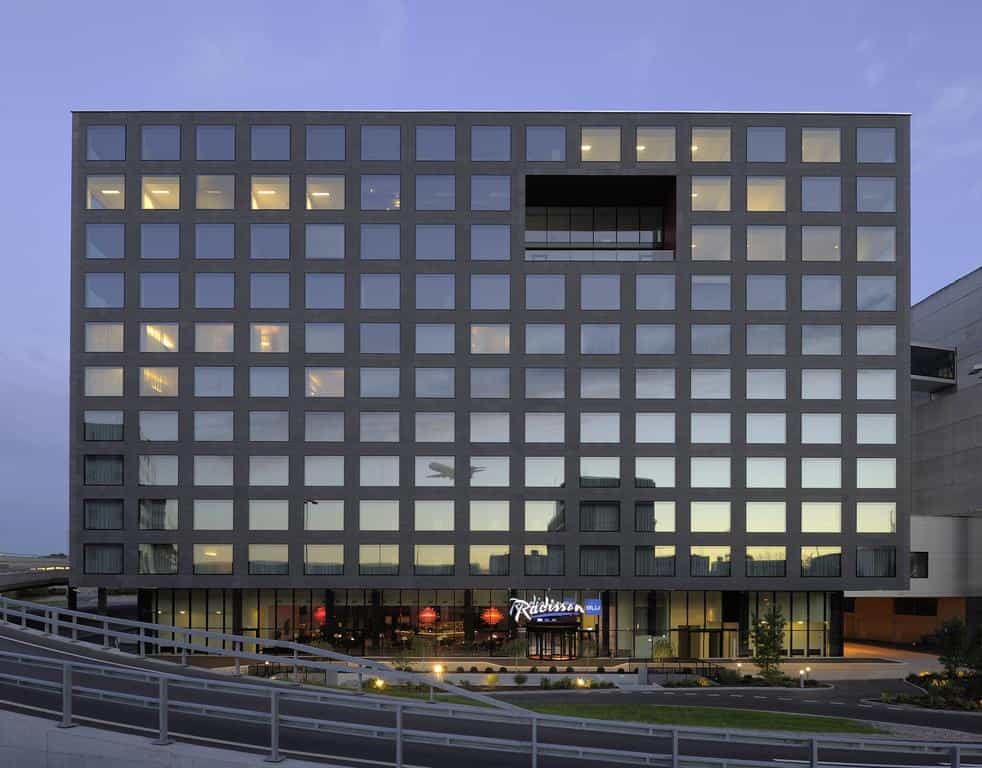 Radisson Blu Hotel, Zurich Airport
Located next to Zurich Airport, offering access to all terminals via a direct walkway and just a 2-minute from the airport train station, Radisson Blu Hotel, Zurich Airport features a restaurant with a garden terrace, as well as a sauna, steam bath, and fitness room.
---
For more information on things to do, what to eat, where to stay, and how to save money, check out our in-depth travel guide to Jungfraujoch.
These are based on personal experience and/or reviews online.
Your Thoughts...
Please share your thoughts in the comments or reach out on social media...We would love to hear from you.