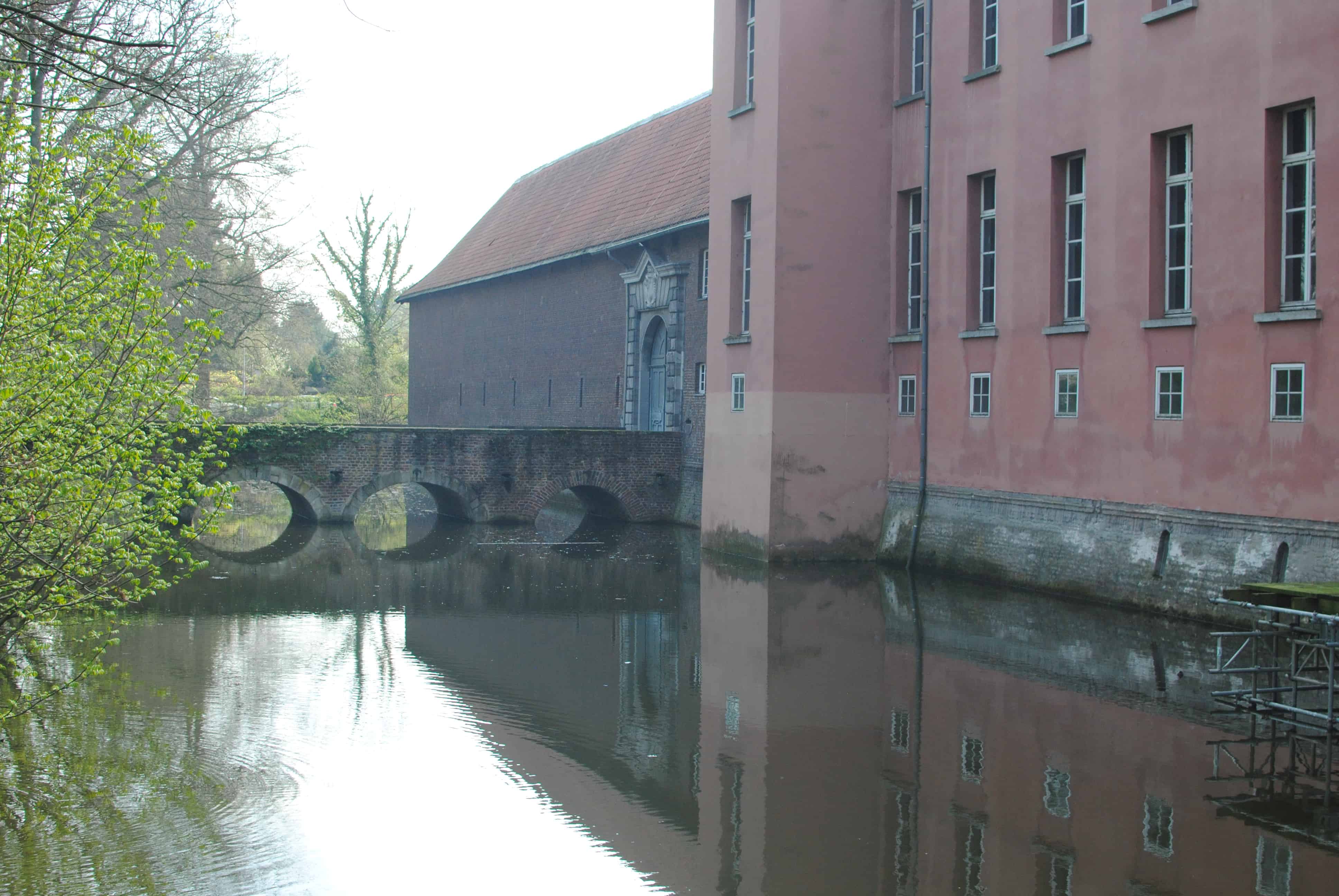 Dusseldorf is the beautiful home of over a half million people. It is also the capital city of the German state of North Rhine-Westphalia and the seventh most populous city in Germany. It has also been my home for the past 3 years and I love finding new and interesting things to visit with the kids, or when family comes to visit.
This post may contain affiliate links.
To which I earn a small commission, at zero cost to you!
Find more info in our
Privacy Policy
.
Free things to do in Dusseldorf with the Dusseldorf Card
There are various ways to see the city; day trips from out of town, move in and take months to explore every single square inch of the city, and everything in between. Personally, I like to visit a city once, good and proper. I want to see the most of what a city has to offer, and consulting the local Tourism Board is usually the perfect way to go (well, that and Travel Blogs of course).
What do they suggest I visit, how long do I need to visit properly/without regrets and how much is it going to cost me? City cards have a great way of answering all of those questions; I now know I have X number of days to get this giant list done, most entrance fees are already covered (or heavily discounted), and I don't have to worry about how I am going to reach these locations.
Where to buy Dusseldorf card
The Dusseldorf Card is a wonderful little card, purchased from the Tourism Office downtown or straight from their website. Once purchased, or printed, simply date it and it is activated. It is valid for 1-4 days (depending on purchase) and allows for free, unlimited public transit within the city limits. Since there is so much to see in Dusseldorf, and everything is spread out nicely throughout the city, this feature is particularly handy.
Dusseldorf things to do
Aquazoo
The Aquazoo has finally reopened after 3 years of renovations! This building is an amazing mixture of Aquarium, Museum of the History of the Evolution of Biodiversity, and Animal Exhibition. It is also home to incredible creatures, like Penguins, Puffins, and Caimens.
It is extremely child-friendly, with elevator access and wide hallways for strollers and wheelchairs. The gift shop is more like a gift counter and there isn't a restaurant or eating area but the neighboring NordPark has plenty of open spaces, park benches, and coffee shops to keep the whole family happy after an hour or 2 exploring.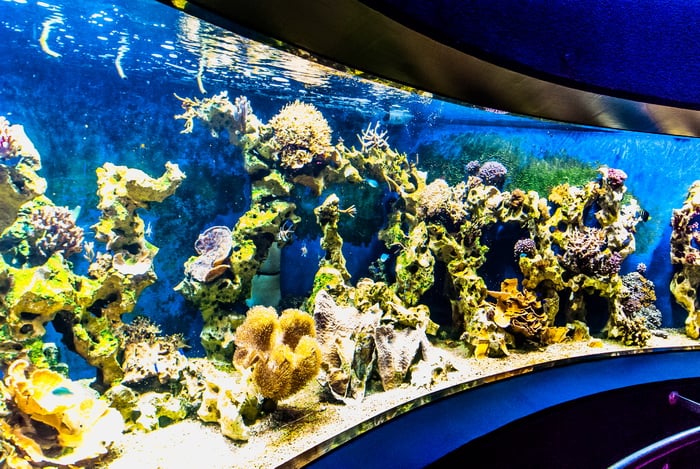 (1-day family ticket costs 18 euro vs 1-day family Dusseldorf Card costs 18 euro)

Travel Tip – If exploring without the Dusseldorf Card or needing more tickets than your Card provides, it is best to purchase in advance. This will dramatically reduce your wait time, as the lines can get a little long during holidays and weekends. It did just open, after all.
Filmmuseum
he Filmmuseum Düsseldorf, located in the Old Town of North Rhine Westphalia's state capital, was opened in 1993. This interactive museum gives an exciting access to the world of movies, spanning from its earliest beginnings to present day.
Its permanent exhibition (approx. 2,200m²) conveys a lively history of film and presents a selection of rare vintage film technology. Camera obscuras and laterna magicas from the 1880s, film projectors and cameras from early 20th century to present day, set models, stage design, props, and costumes can be marveled at. A replica film studio and a special effects section give an insight into actual movie making
GoetheMuseum
The Goethe Museum is a cultural-historical museum devoted to the greatest German poet, Johann Wolfgang von Goethe (1749-1832). It is funded by the Anton and Katharina Kippenberg Foundation and the City of Düsseldorf. The collection is based on what was at the time the largest private collection on Goethe and his time, acquired by the publisher Anton Kippenberg (1874-1950). It consists of manuscripts, books, art, arts and crafts, and a research library.
Deutsches Keramikmuseum
The Hetjens Museum was opened in 1909 as a municipal museum on the basis of the legacy of Laurenz Heinrich Hetjens (1830-1906). Hetjens, an industrialist and art collector, donated to the city, amongst others, a considerable collection of Rhenish stoneware, which formed the foundation of the present museum. Over the years, the collection was expanded through donations and selective purchases to present 8000 years of ceramics history.
Related Articles
Arthena Foundation
INSTITUTION FOR THE PROMOTION OF CONTEMPORARY ART. KAI 10 is a private, non-commercial institution for promoting contemporary art. As the founding project of the charitable Arthena Foundation, KAI 10 organizes three to four exhibitions each year, offering international artists a platform for presenting and discussing their work
Stadt museum
As a participatory museum, the City Museum is your platform for the design of urban processes. Starting out from the most important European collections of prehistory and early history, you will be able to become not only a viewer, but also an expert, a researcher and a designer of your own city.


Free things to do Dusseldorf
Media harbour
The former Rhine harbour has undergone a drastic transformation: where silos and warehouses used to form the skyline of the harbour district, today, there are building complexes designed by nationally and internationally renowned architects. The MedienHafen (Media Harbour) is home to numerous companies, mainly from the fields of media and communication, fashion, and architecture, as well as art and culture. The harbour owes its special charm to the mix of "old and new": the old quay walls, the steps and rail tracks of the old loading line have still been preserved and are classified as historical monuments.
Schloss Benrath Garden
While visits to the castle are only possible during guided tours, the Schloss Benrath gardens are free of charge and a definite sight to see. There are beautiful flowers, gardens, water features, mazes and rolling hills to keep everyone entertained.
Construction began in 1755 and was completed in 1770 and has been proposed for designation as a UNESCO World Heritage Site.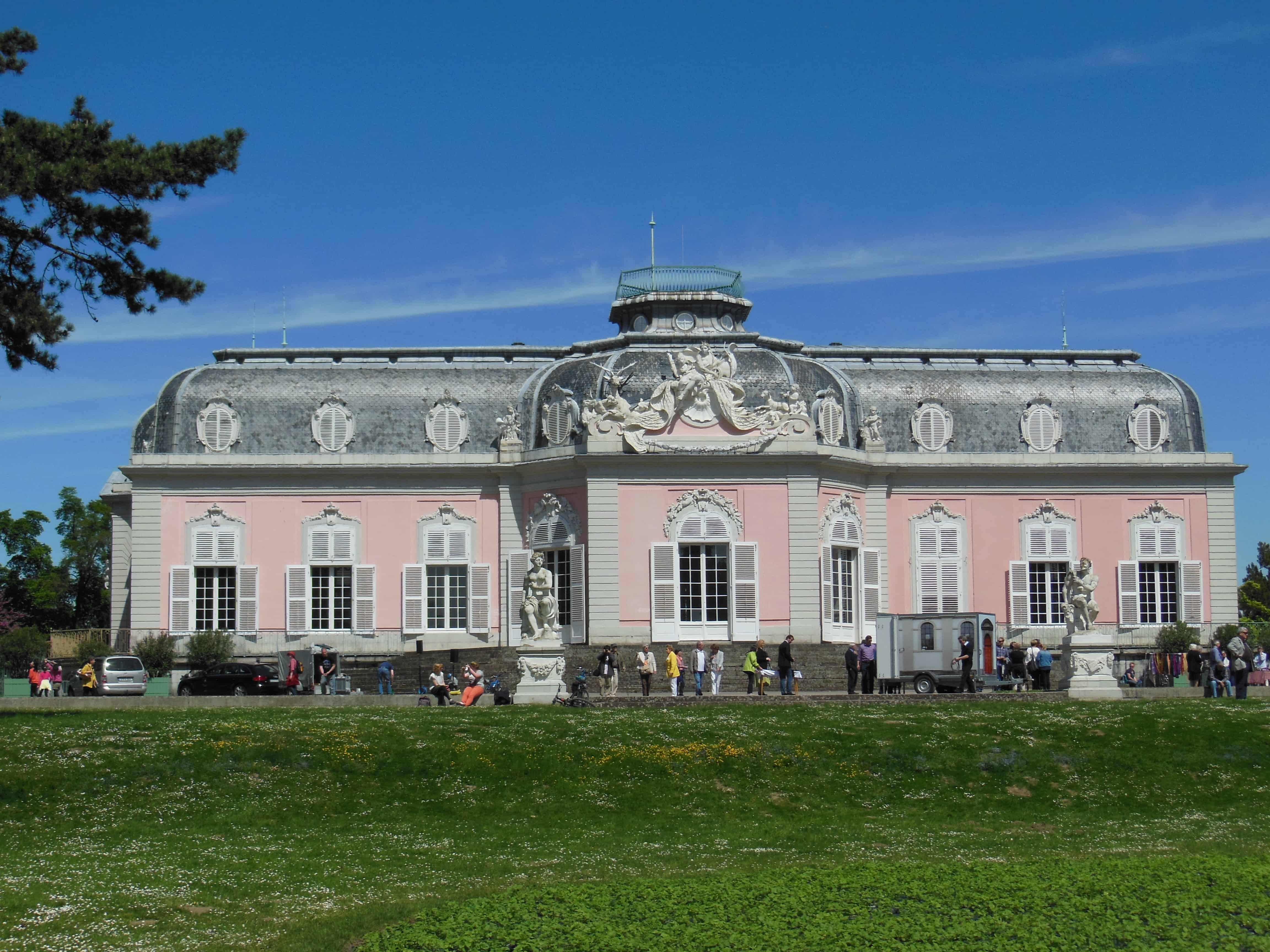 Klemensvertel
A great little square full of local shops, restaurants, and bakeries. The clock chimes a beautiful tune every hour and the water fountain has enough bench space to park the whole family, and then some, to enjoy the sun, the ice cream, and people watch. Chase a few pigeons and let the kids burn off the sugar before moving on to your next stop.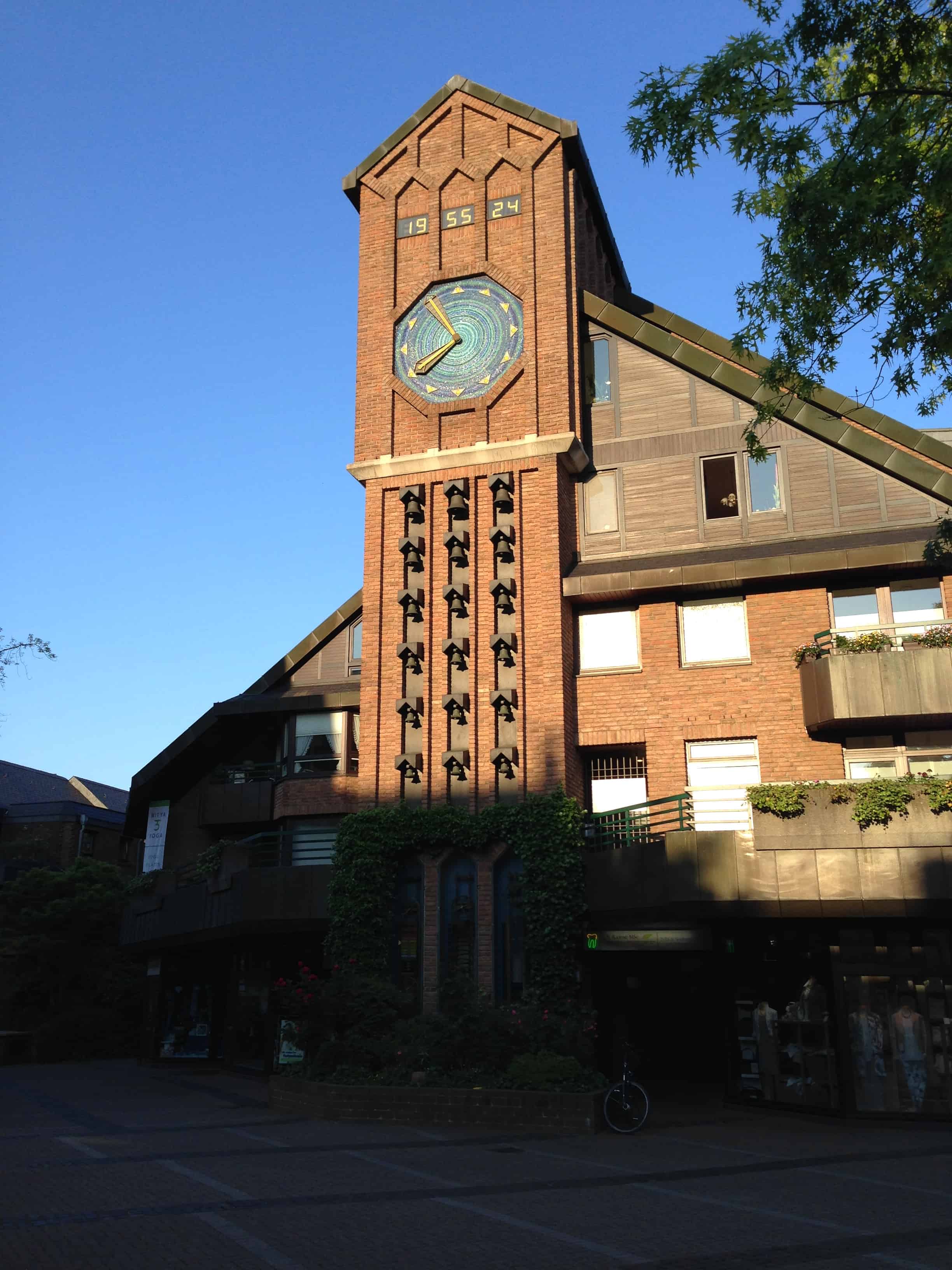 Kaiserwerth Castle
Not far from Klemensvertel, otherwise known as Klemensplatz, and towards the Rhine River, is the beautiful Kaiserwerth Castle. It is only open from 9 am to 6 pm daily from April through October.
This castle was first built in the 10th century but later expanded in the 12th century by King Barbarossa. After its initial destruction, bricks were eventually taken from the castle to rebuild the city and it was left in ruin. Climb the castle carefully as the steps can be a little slippery when wet, but all windows and walls have sturdy railings to keep little ones from slipping away.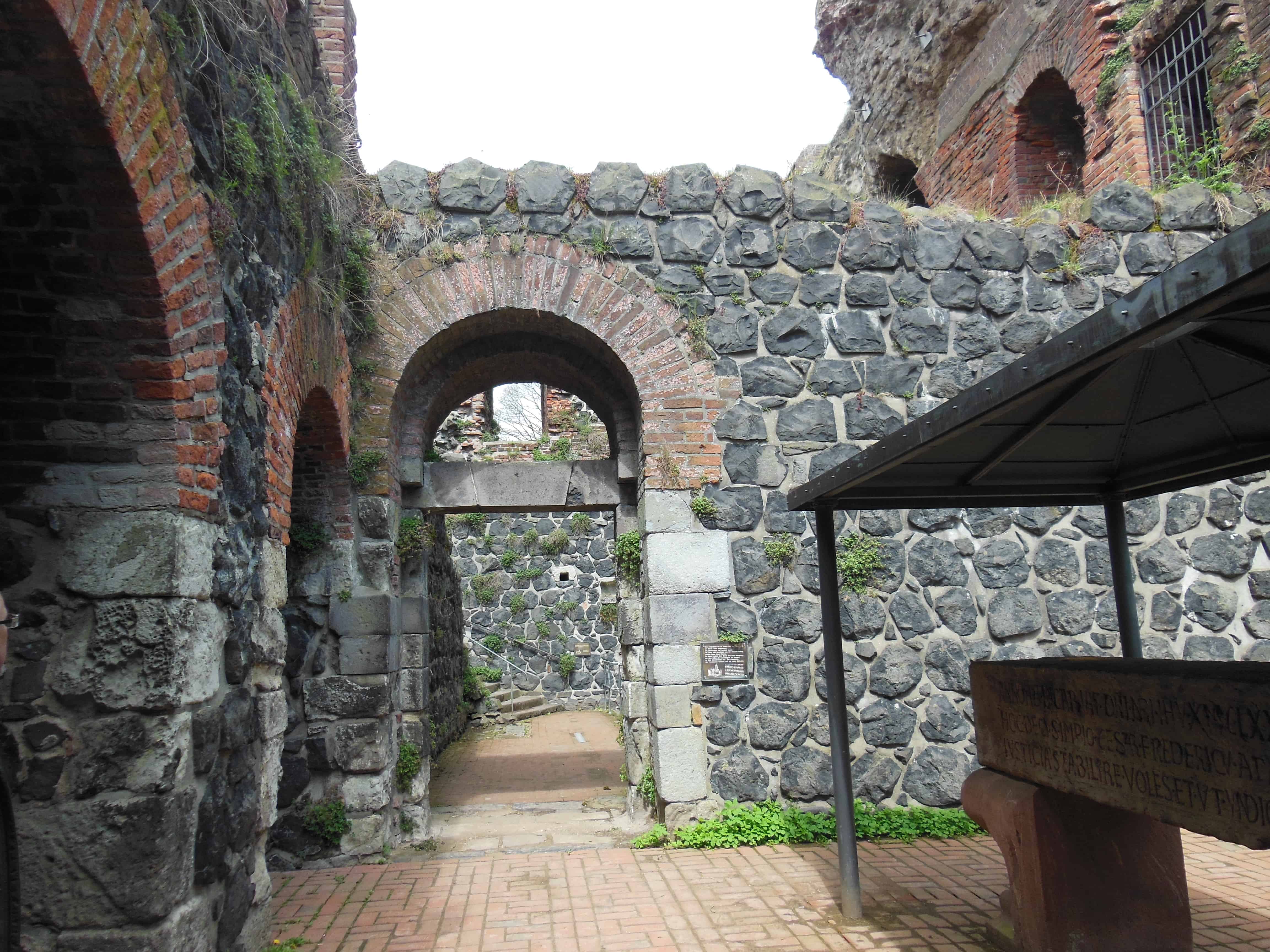 Wild Park
Opened for the first time in 1927, the enclosure covered only 10 hectares and housed dam and deer. In the war in 1944, the park was closed, expanded in 1952 to 30 hectares and reopened. Today, the enclosure is 40 acres and the animals themselves decide when to approach and show themselves.
The children can feed the animals various fruits and vegetables brought from home – signs will indicate if an animal is not allowed to eat something.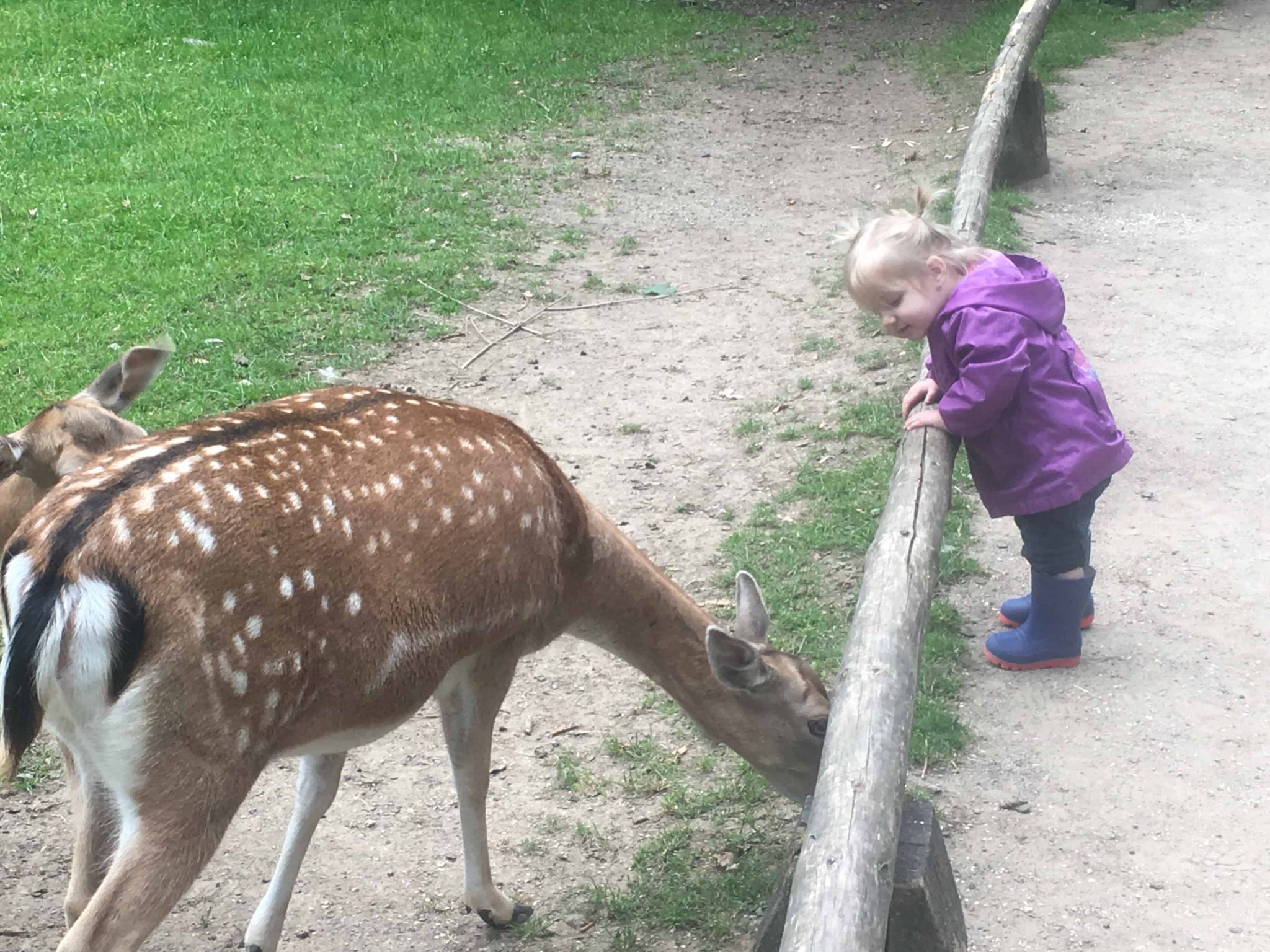 Travel tip; Food for the animals are not provided on site, and there are no restaurants/cafes either. Pack a picnic and hit the grocery store up for some apples and carrots. During the summer months, there is an Ice Cream truck in the parking lot – bring change and be prepared for little ones to asking for a scoop. It's amazing, don't worry.
Classic Remise
The Classic Remise Düsseldorf, a center for vintage cars, can be found in a historic roundhouse for locomotives. There are garages, services, and dealers for classic cars, shops for spare parts, clothing, model cars, accessories and restaurants in this landmark building
Children and teens are welcome, but please watch your kids as these vehicles are available for sale and are worth much more than one would want to pay to repair any damages. There is a cafe inside the building if anyone needs a break from "shopping".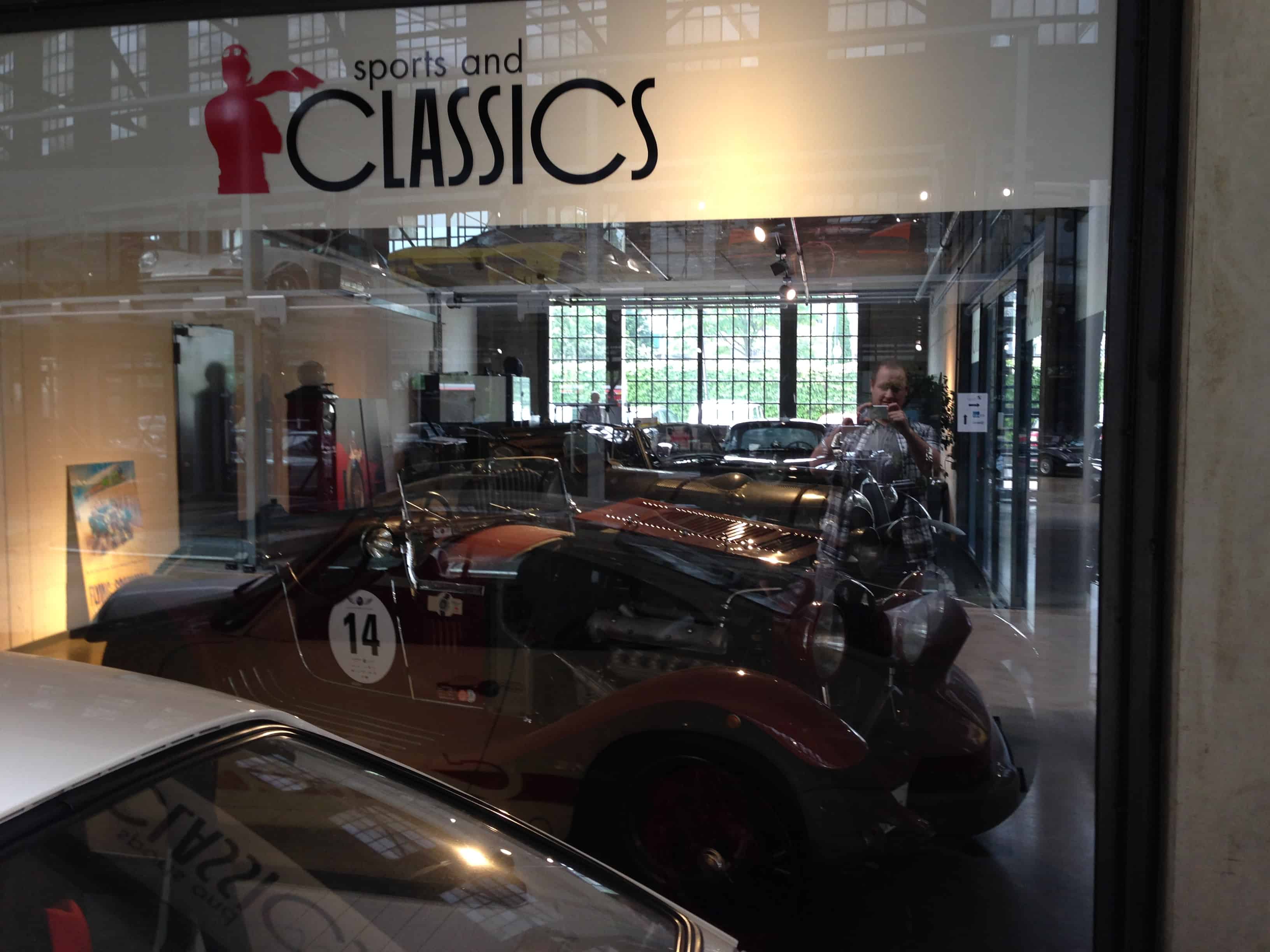 Konigsalle
The heart of the fashion district in Dusseldorf, Konigsalle is next to the Altstadt and easily accessible by public transit. You don't have to have a fat wallet to enjoy this street; find a nice cafe (seeing a trend so far?) and people watch, or just enjoy the sights along the canal and beautiful architecture.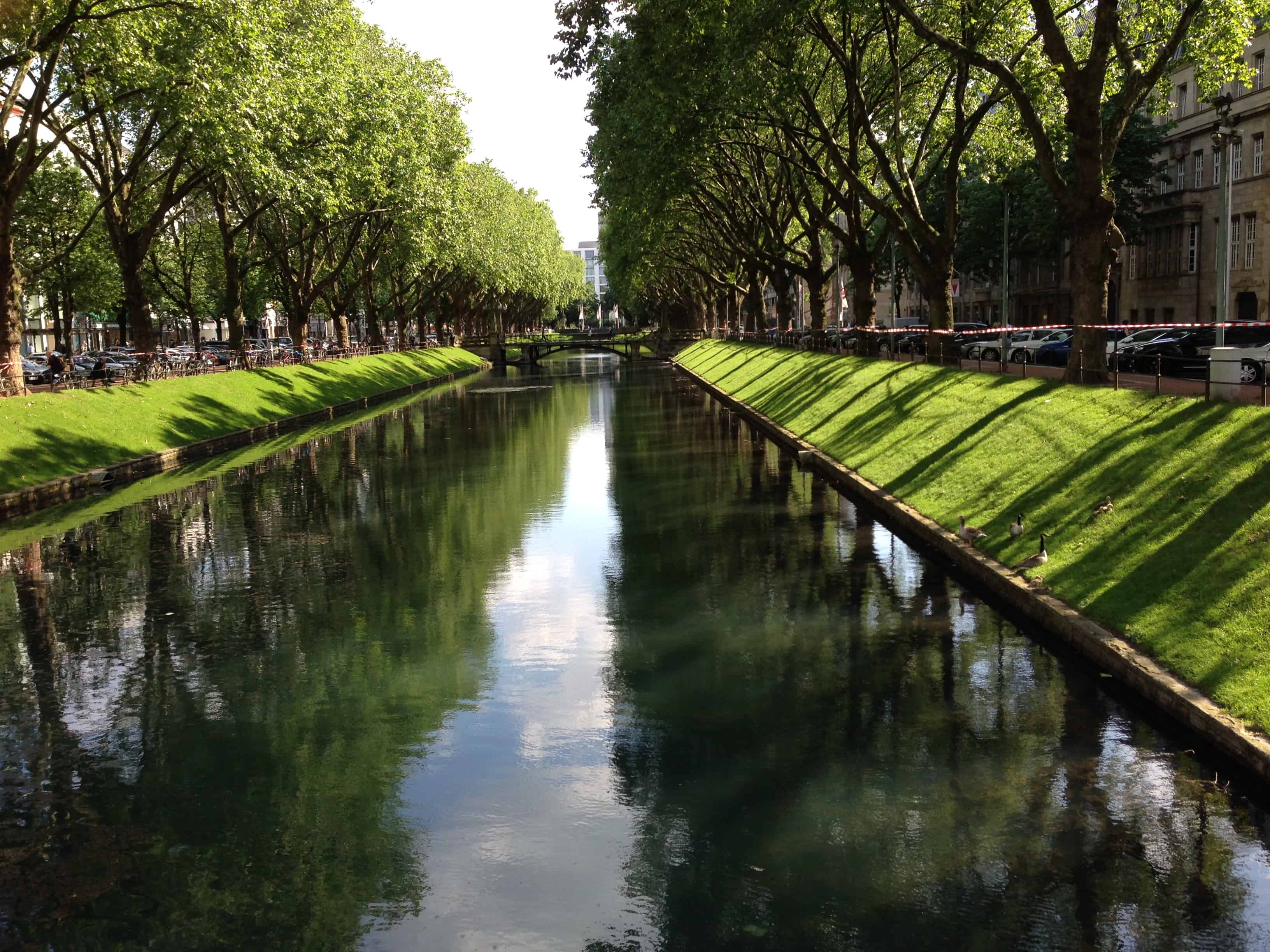 Rheinufepromenade
Take a walk along the promenade just passed the Altstadt, catch a few buskers playing and maybe ride the Ferris wheel is you plan on visiting after October 1.
Summer also houses many pop up markets, carnival parades and cartwheel contests for the kids.
Nord Park
Next to the Aquazoo, NordPark is a great place to take the kids for a quiet picnic. The centre of the park also has a few playgrounds to burn off any extra energy before continuing on to view more beautiful gardens.
Besides geometrically landscaped flowerbeds, the park also contains themed gardens like the lily garden, which has a pond surrounded by pillars that provide welcome shade in summer. Altogether, the Nordpark has 4000 square meters of ponds, fountains and water features. If you enter the Nordpark from the Kaiserswerther Straße, the view into the park is dominated by the water features in the 170-metre-long basin, and the subsequent large fountain further along this axis.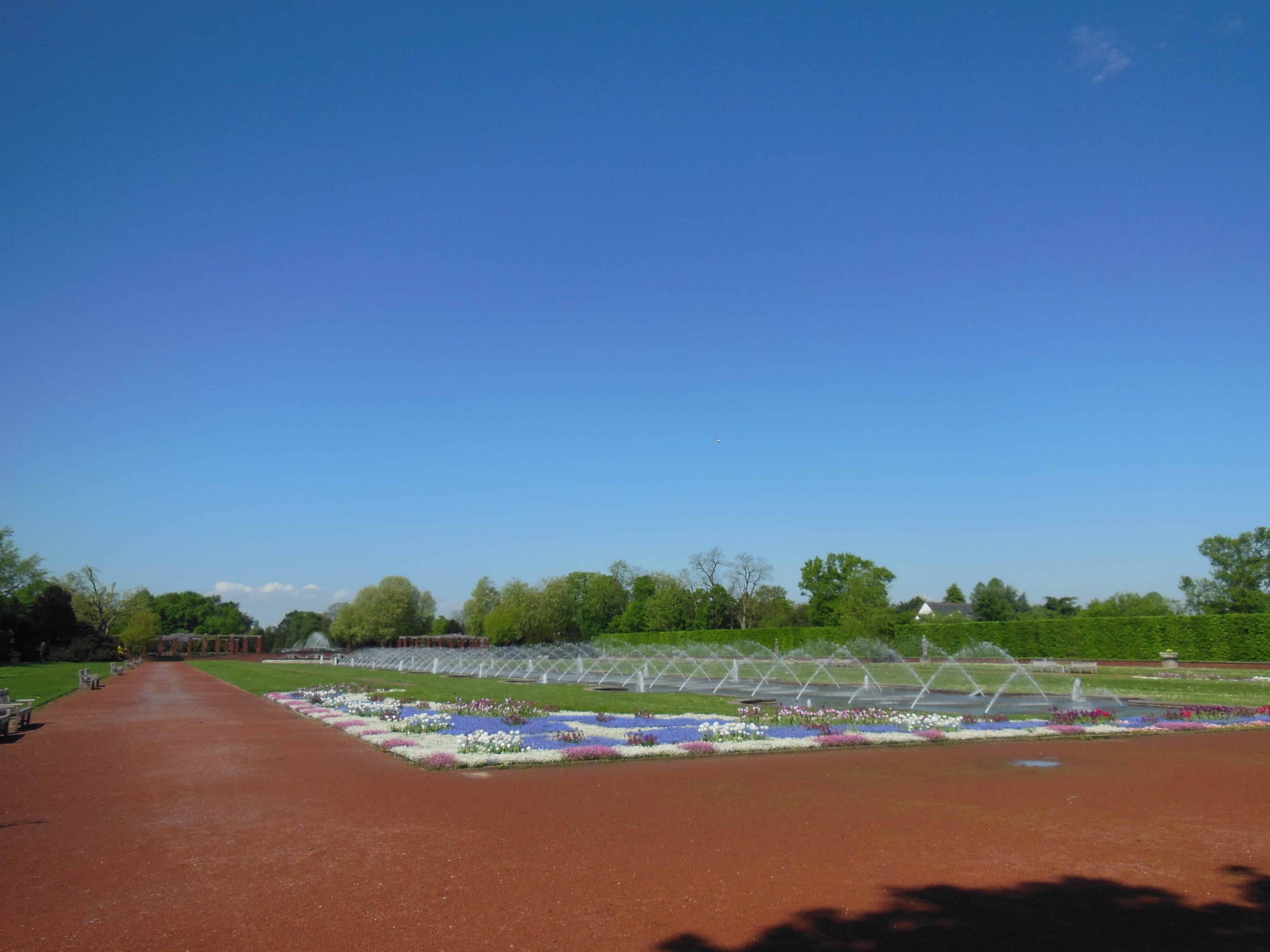 Travel tip; There are plenty of park benches, picnic tables and cafes in the area to eat but be sure to clean up after yourself and your family. There are plenty of rubbish bins around, you just need to keep your eyes peeled.
Where to stay in Dusseldorf
We have already mentioned how much "fun" it is to find family-friendly, budget-friendly accommodations near the city centers can be. If you missed it, you can find that here.
* Thank you to the City of Dusseldorf for gifting me a set of Dusseldorf Cards for testing. They were greatly appreciated, but as always, all opinions are my own.