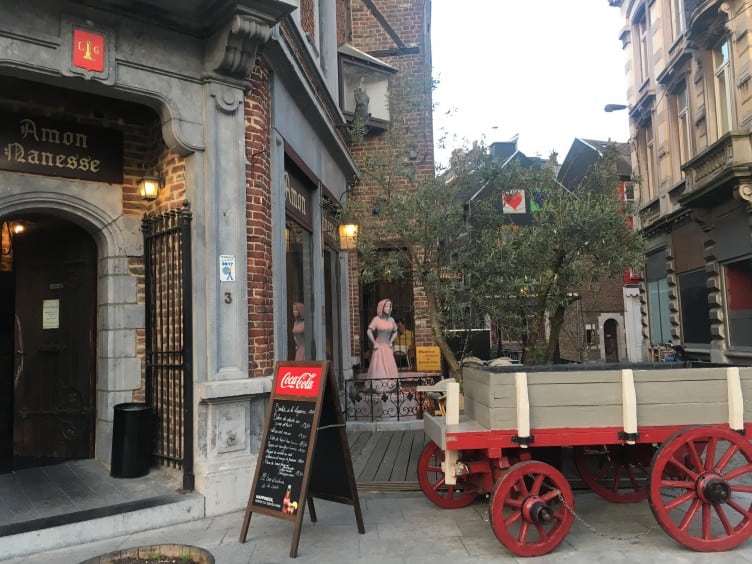 Every once in a while, you run into a small town that just goes beyond what you had expected; we spent the weekend in Liège Belgium with Kids.
THE ESSENTIAL TRAVEL GUIDE TO: Liège Belgium with Kids
When travelers visit Belgium, they usually set their sights on Brussels and cities in Flanders like Antwerp and Ghent. But there is plenty to see and do in the south of the country too. With its proximity to the German, Dutch, and Luxembourg borders, Liège makes an excellent base for exploring a whole range of European countries. Whether you're looking for a fun day trip from Brussels or a weekend getaway, why not consider Liège for your next holiday in Belgium?
This post may contain affiliate links.
To which I earn a small commission, at zero cost to you!
Find more info in our
Privacy Policy
.
Liège Belgium with Kids
There was surprisingly a lot to do with the kids in Liège. While we only had a few hours in the afternoon, we did manage to see most of it and make note of the rest for the next time we are in the area. Liège really isn't that far from us, and now that Baby Girl does cry in the car the whole time, little day trips like this aren't a big deal anymore.
Aqua-museum
The aquarium is downstairs and the marine biology museum is upstairs. There is a special entrance next to the stairs for access to the elevator, which we used. From there, we just parked the stroller in the coatroom and let Baby Girl walk around for an hour.
There are approximately 200 species of fish from around the world, held in 50 pools within the aquarium. With the Visit Pass, we only paid 1 euro for Munchkin's entrance fee. At 16 euros for the booklet, and 7.50 per adult for the Aqua-museum, the City pass just paid for itself and this was only our first stop.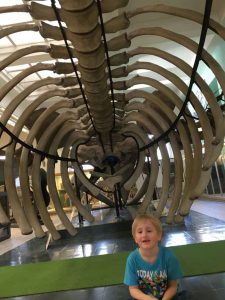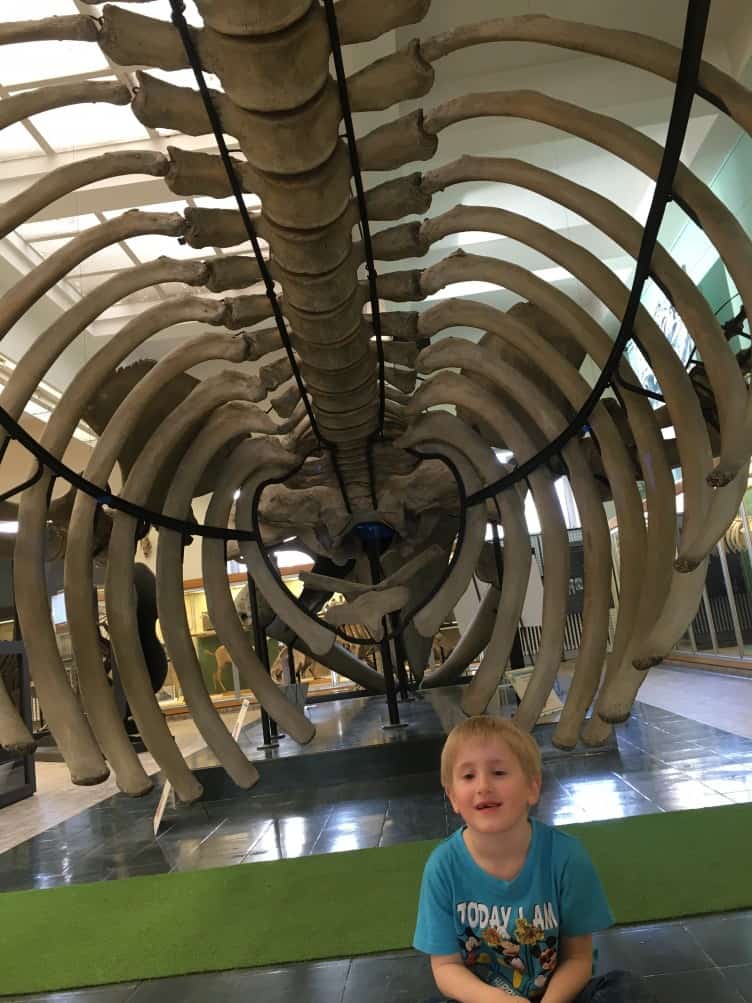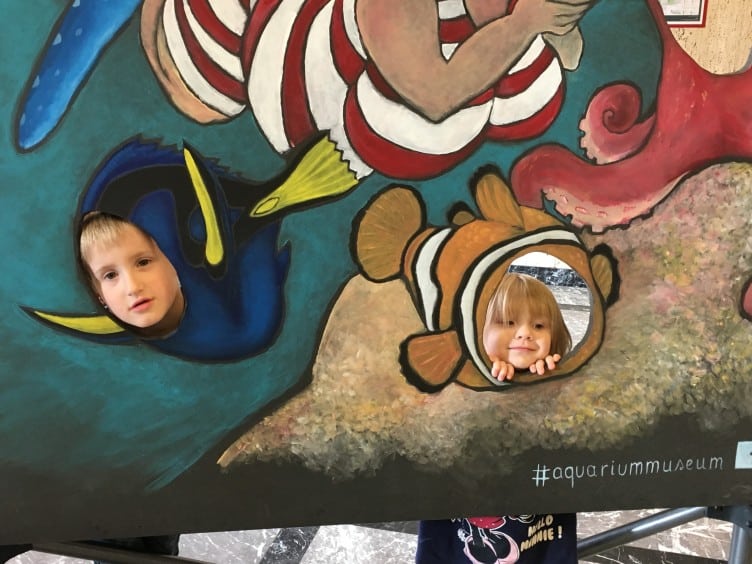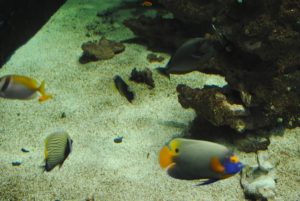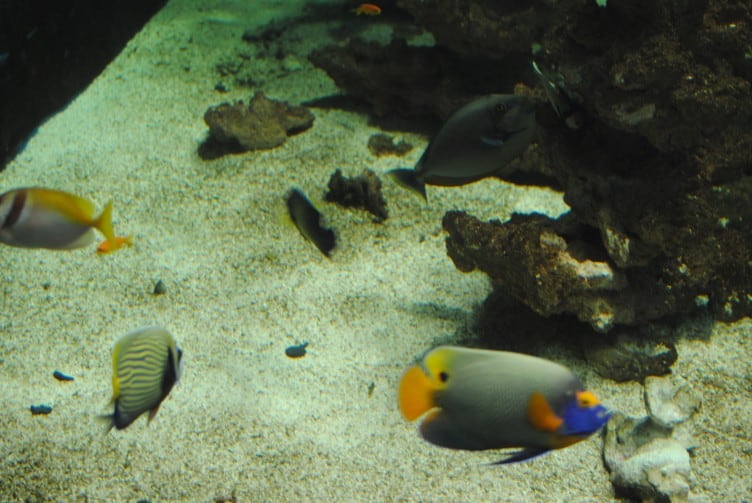 La Navette Fluviale
The river shuttle was just across the street from the museum, and they were scheduled to arrive in 20 minutes. We took a quick break on the stairs, with everyone else, and just watched the river and the people walk by. It was a nice break, and the weather was starting to heat up so it was great to catch a little sun while we could.
Strollers are allowed but they must be collapsed, as the stairs are very narrow and the off-ramp from the main deck is not wide enough for a stroller to roll through.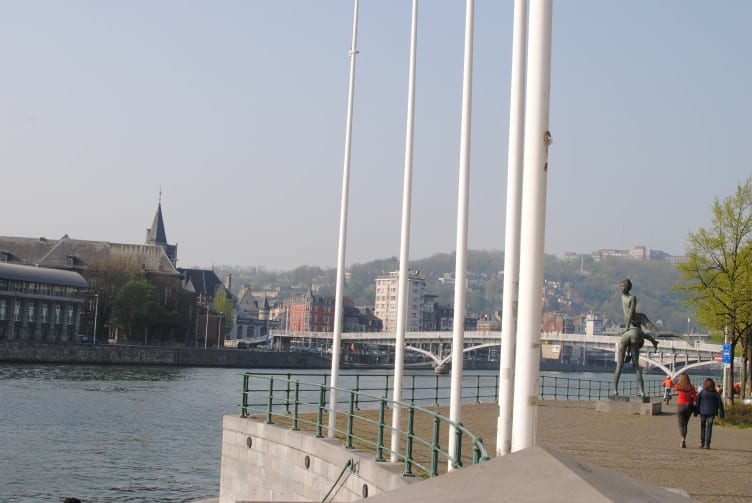 Montagne de Bueren
These stairs were a real hit with the kids. After we took the river shuttle one stopover, we walked a few blocks and made it to the famous staircase of Liege. If you haven't heard of these, it is crazy long and steep, and people actually live along the stairs. We came once last January to visit the Star Wars Ice exhibit and the kids were going this time about climbing the stairs again.
According to Wikipedia,
Montagne de Bueren is a 374-step staircase in Liège, Belgium. The staircase is named after Vincent de Bueren, who defended Liège against an attack by the Duke of Burgundy, Charles the Bold in the 15th century. It was built in 1881 to honour the 600 soldiers who died in the battle.[2]

In 2013, Montagne de Bueren was ranked as #1 on The Huffington Post's list of Most Extreme Staircases.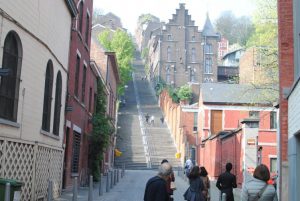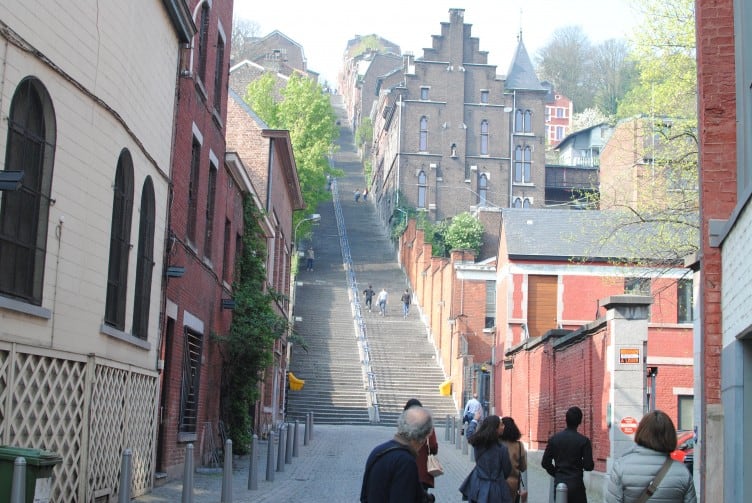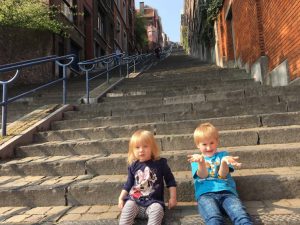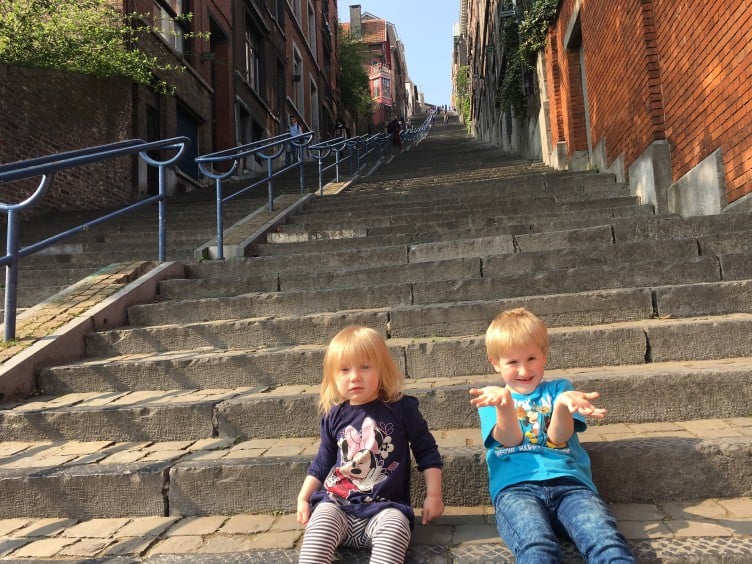 Place St-Lambert
The Bishop of Maastricht, Lambert, was assassinated on this site, in the year 700. St Lambert's Cathedral was eventually built on the site until 1793 when a group of revolutionaries had the site destroyed. Taking almost 35 years to dismantle, the square now houses what is left of the cathedral. Prince Bishops Palace now houses the city's Court House (Palais de Justice).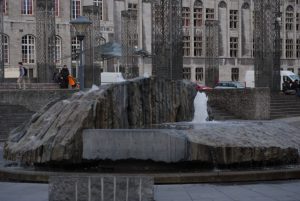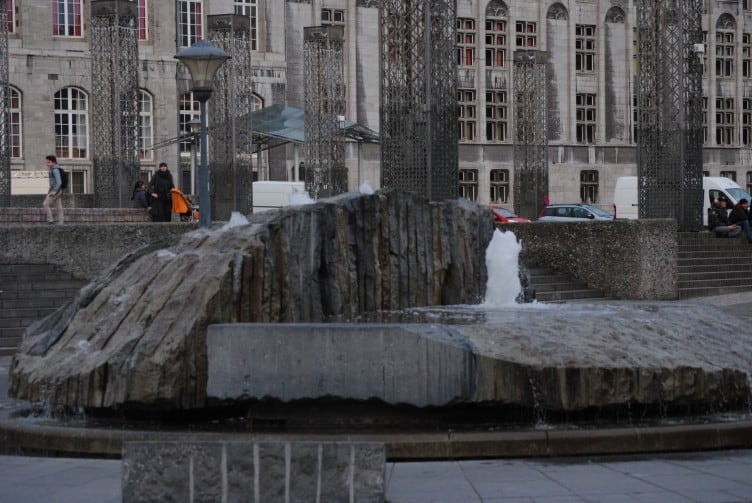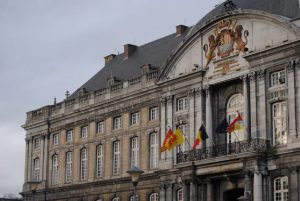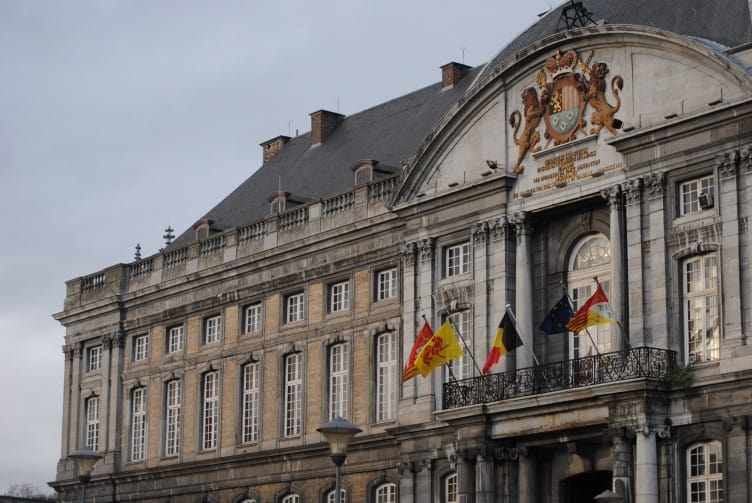 Archaeoforum
We didn't have the chance to check it out this time but underneath the Place, Saint-Lambert is an archaeological museum. It contains remains of a Gallo-Roman villa and medieval buildings.
Guillemins Railway Station
The Railway station in Liege is out of this world. When you first walk it, it is filled with shops and restaurants. Upstairs are the various platforms for local and regional trains. All of this is standard for a train station, but the architecture is incredible. The dome and stairways around the building, and the water features just in front of the building, are incredible.
Constructed in 2009 by Spanish architect Santiago Calatrava, is one of the most beautiful railway stations in Europe.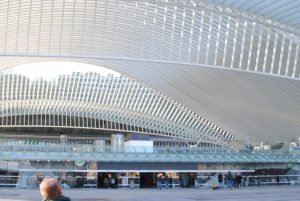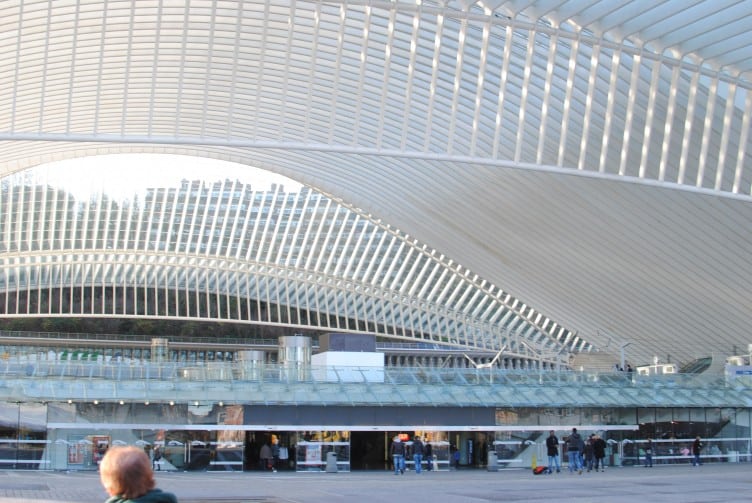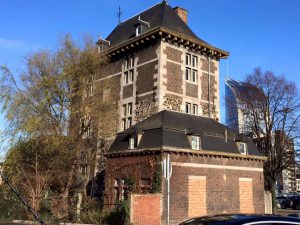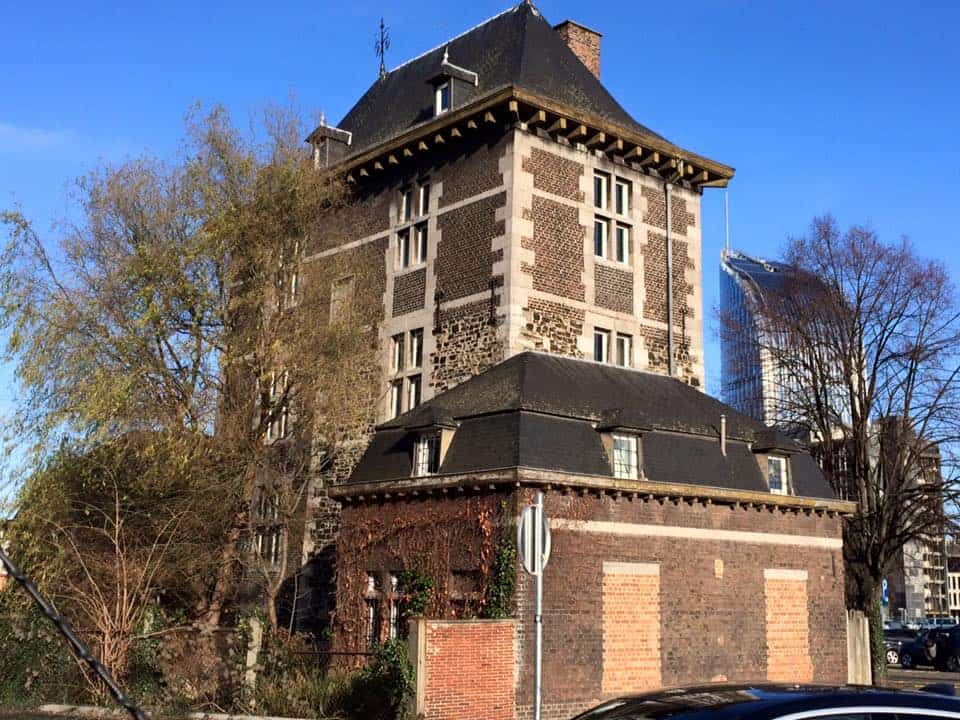 Cathedrale Saint-Paul
There are so many churches within Liege and Cathedrale Saint-Paul is incredible. We managed to also visit two others before they closed at 7 pm for the night.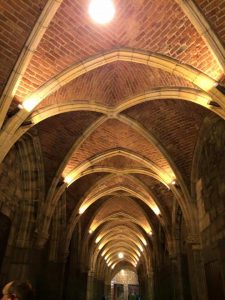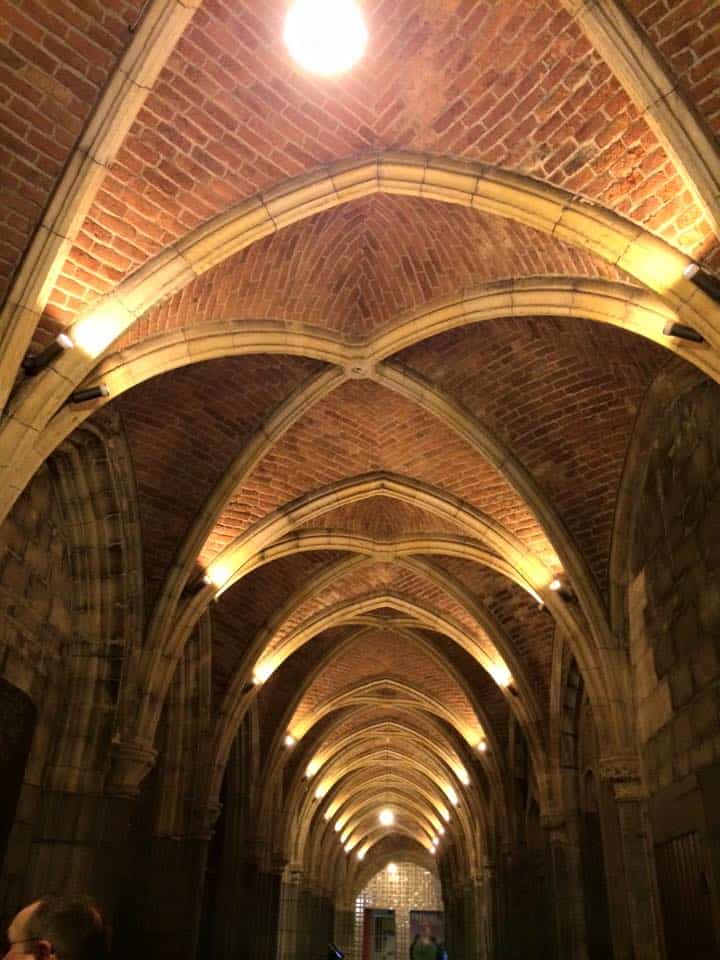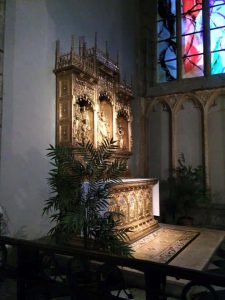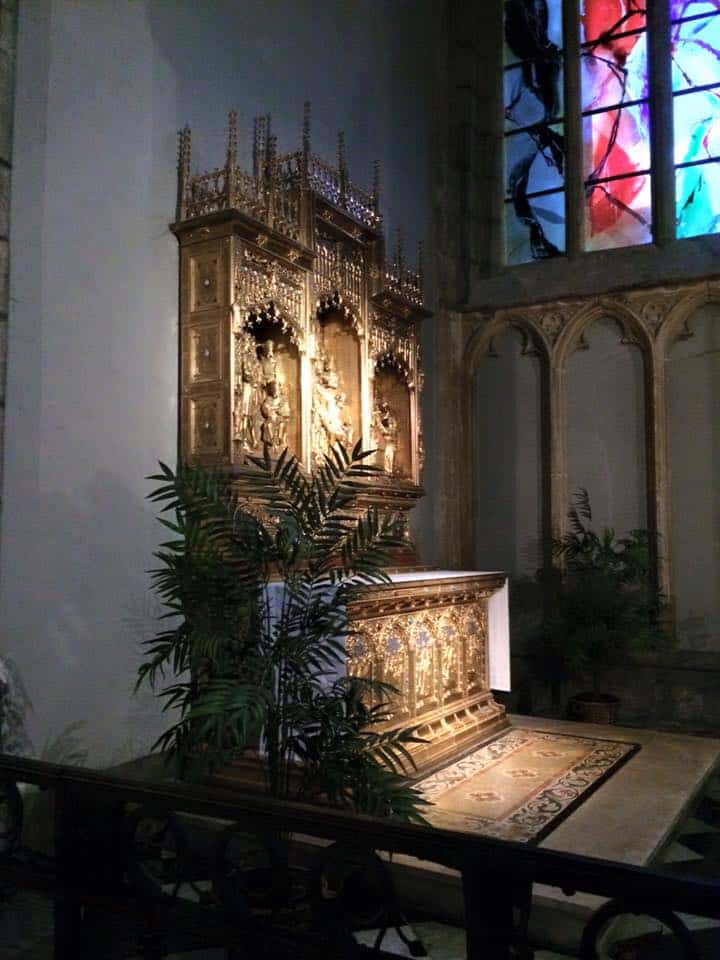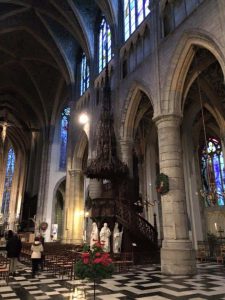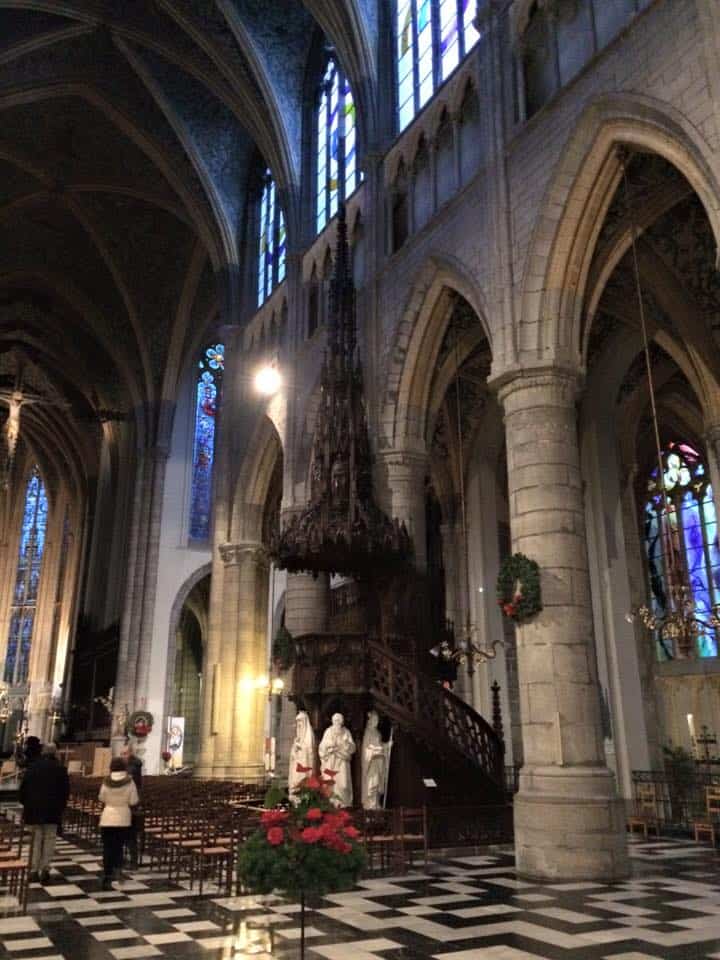 La Batte
The one thing that we didn't have time to do, was La Batte. It is an incredible market, 2 km long, along the waterfront, and runs every Sunday 8-2 pm. We had to leave early Sunday morning to make it to Vimy Ridge on time for the shuttle service and pulled out of town as they were setting up.
This is also important to note, because traffic may have been non-existent at 8 in the morning, but there were a lot of detours due to delivery trucks getting ready for the market.
Hotels in Liege
Ramada Plaza Hotel
We stayed that the beautiful Ramada Plaza Hotel in Liege. We found it was centrally located, plenty of parking available (for an extra 10 euro) and an excellent breakfast was included. According to the front desk, the building used to be a convent, hence the amazing architecture in the parking lot and courtyard.
The Breakfast room is on the first floor, and down a series of hallways (all marked with signs). I was too busy stuffing my face and admiring the building to take any photos (sorry), but the gentleman says this used to be a shop for women's clothing before the hotel took it over. In the corner, away from the buffet, was a nice little toy area. We sat next to it so they could play while we finished eating (because they weren't hungry at the moment, just "starving" moments before and shortly after sitting down though).
From here, we were able to take a nice walk to pretty much anything we wanted to visit.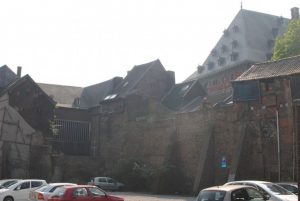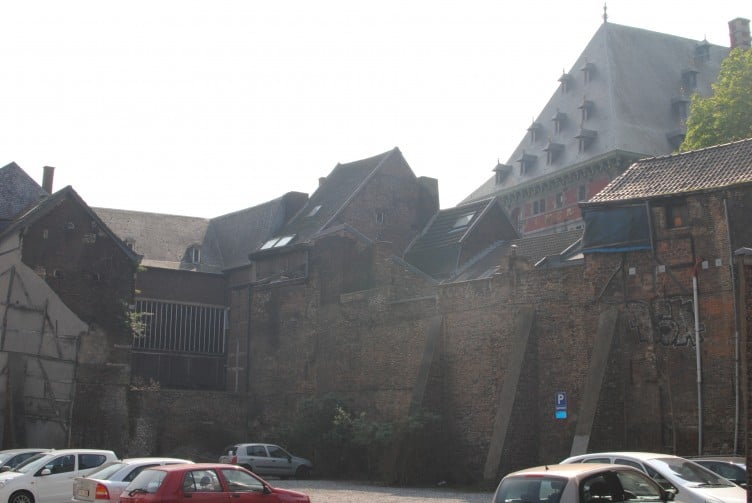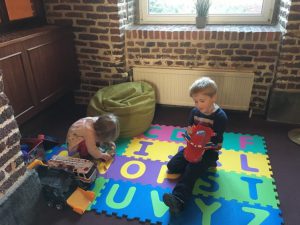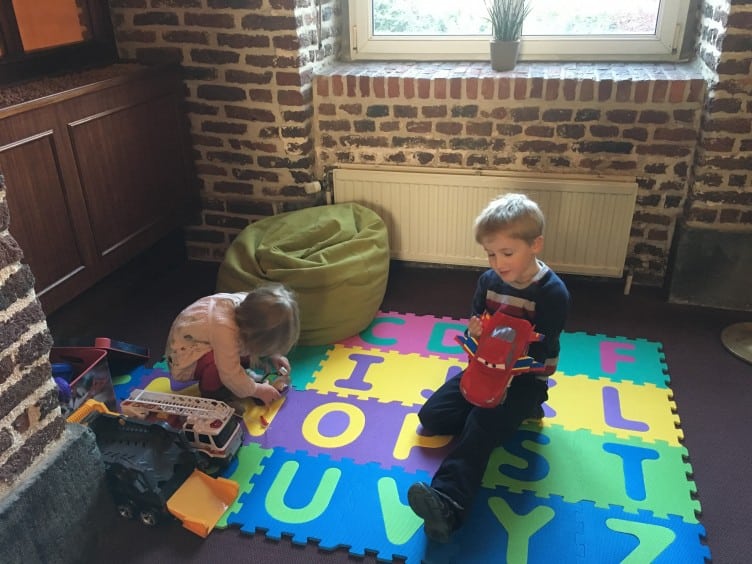 Another great hotel in Liege for families
Univers Hôtel Liège-Guillemins
Only 50m from the main train station, it is a great option for a quick overnight stay. The historic downtown area is only 15 min walk away and the Aquarium museum is a short 1.4 km north.
Where to Eat in Liege
We had reservations at the Amon Nanesse; it is attached to a bar and just down the street from the Palais de Justice and Hotel de Ville. Unlike the restaurants that we have been used to, this one opened at 6 pm instead of 7 pm, which was great. We were early for our reservation and they sat us anyways. The menu was incredible; steal, salmon, or Liege meatballs, all served with fries and a salad. It was like luxury bar food, it was great!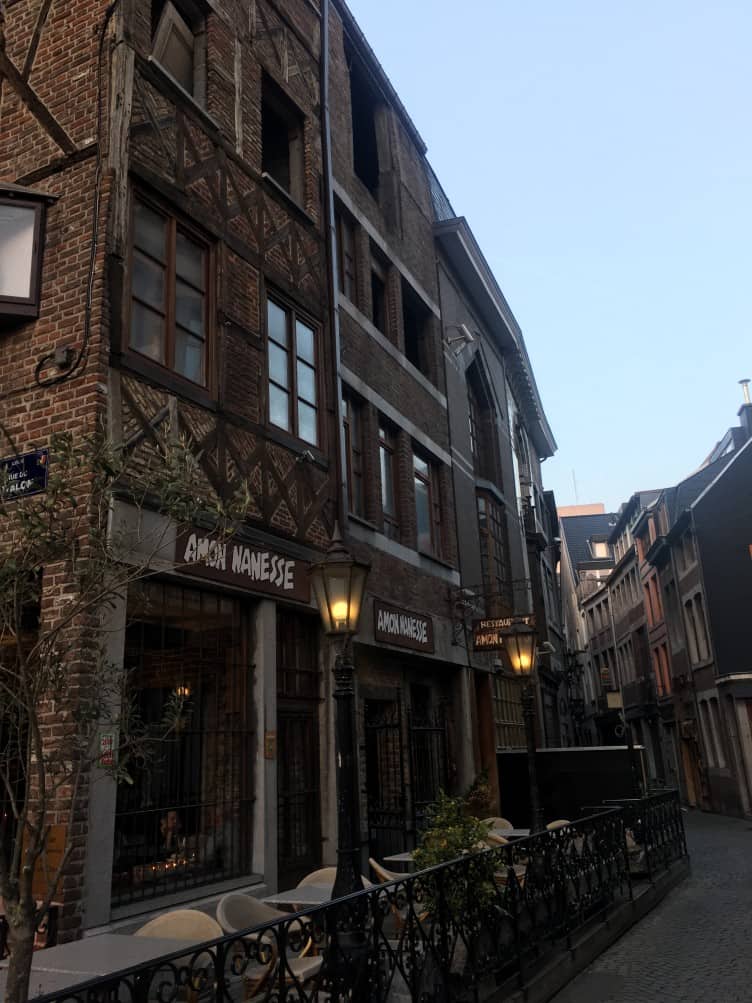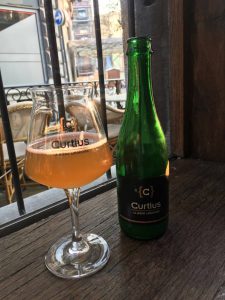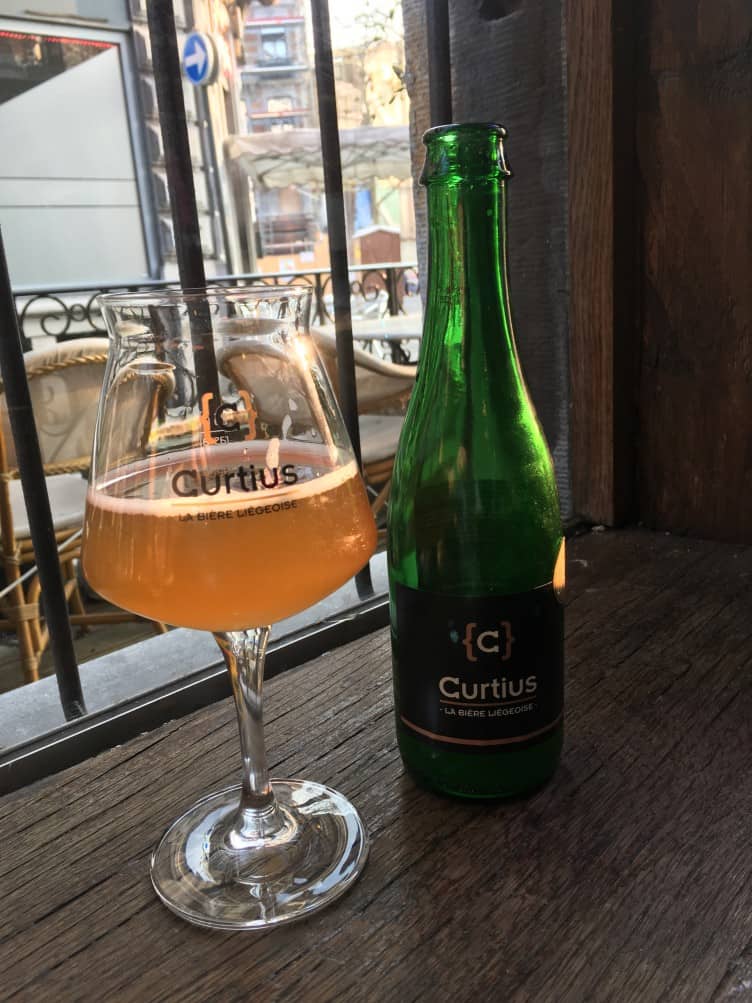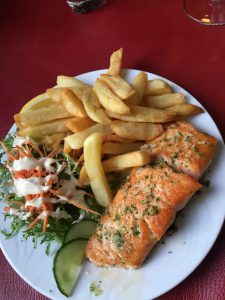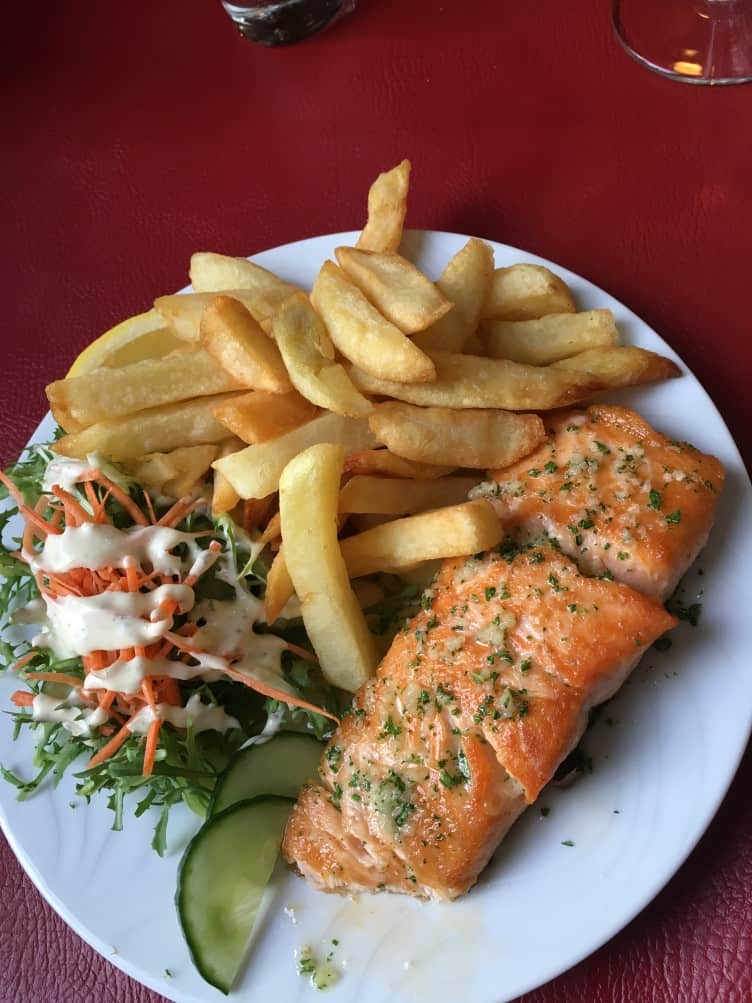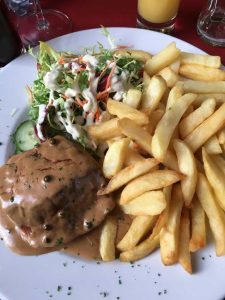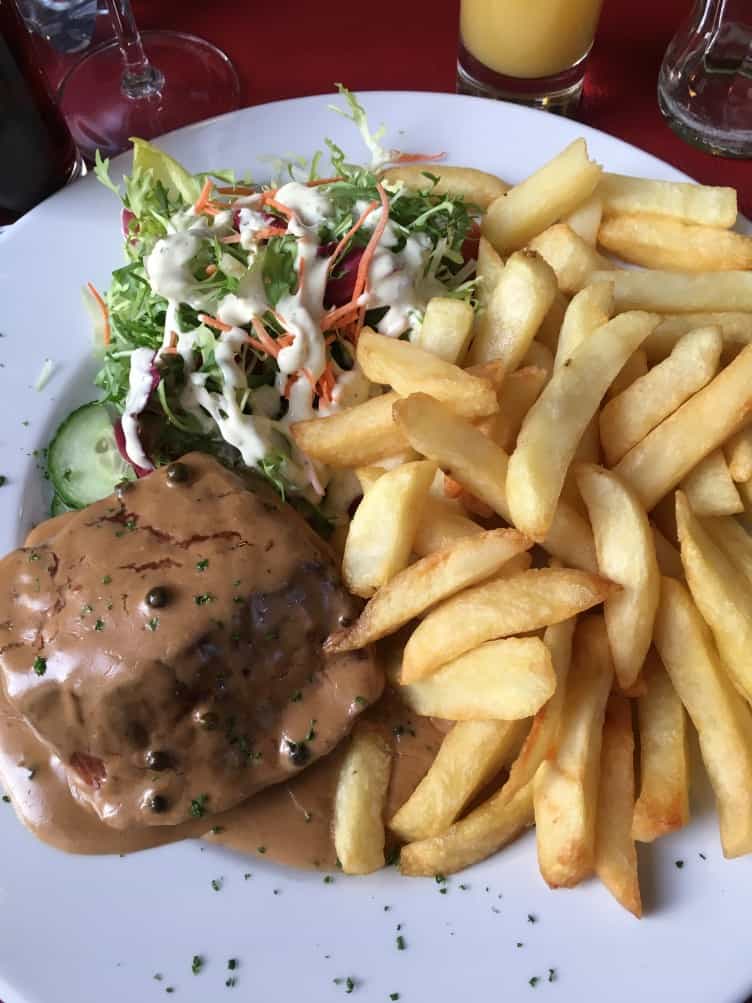 If we had more time…
If we had more time or planned on going back, we do have a little list of places that would like to hit up. There is la Maison de la Metallurgie et de l'Industrie de Liege, which is French for House of Metallurgy and Industry of Liege. The brochure from the tourism office makes it look like it would be something the kids would enjoy. As a historian, this is definitely a place that I would like to visit as well.
The second museum I wish we had had the time for is the Musee des Transport en Commun du pays de Liege or the Museum of Public Transport. Like most children, mine can't resist a transportation museum. We have visited at least 5 in the last 3 years and it never grows old. They just love to look and touch and hear everything about trucks, trains, and airplanes. Cars, not so much. No idea why.
An excellent resource for planning a trip to Belgium can be found in Lonely Planet Belgium. 
Your Thoughts...
Please share your thoughts in the comments or reach out on social media...We would love to hear from you.