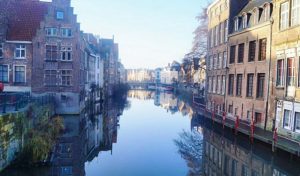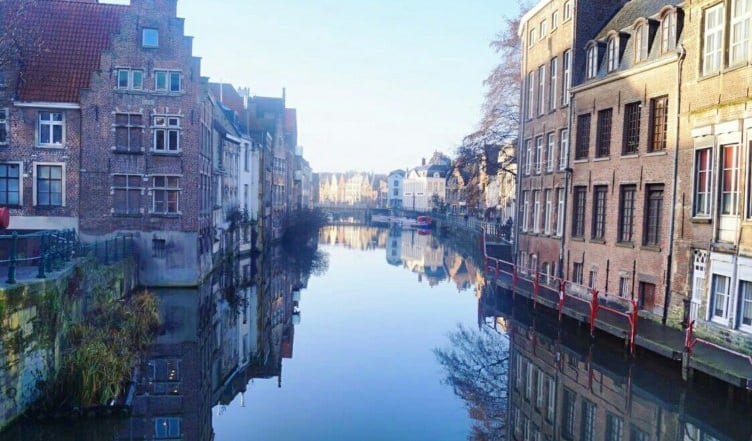 Top 10 things to do in Ghent with kids
–  Jenny Lynn from TraveLynn Family
The compact medieval city of Ghent, with its cobbled streets and fairytale charm, is often overlooked by travelers who make a beeline for Bruges. But increasingly, more travelers have discovered its quaint canal-side architecture, edgy art scene, and quirky bars. But is there anything to do for kids? Here are our top 10 things to do in Ghent.
This post may contain affiliate links.
To which I earn a small commission, at zero cost to you!
Find more info in our
Privacy Policy
.
1. Visit Gravesteen, the medieval castle overlooking the city, showcasing weaponry and torture devices. Depending on the time of year, rooms are decorated to appeal to children. We visited in winter and we particularly loved the medieval dungeon transformed into a tranquil Christmas setting complete with carols and Christmas tree.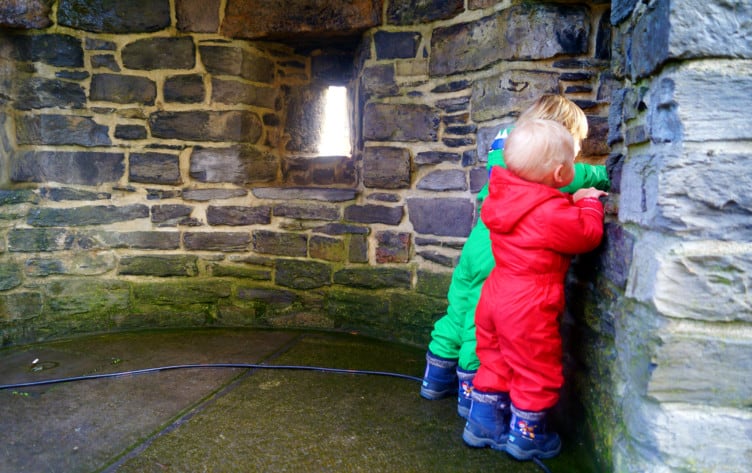 2. Take a boat trip around the central district. Parents can marvel at the canal-side architecture whilst the kids enjoy the novelty of being on the water.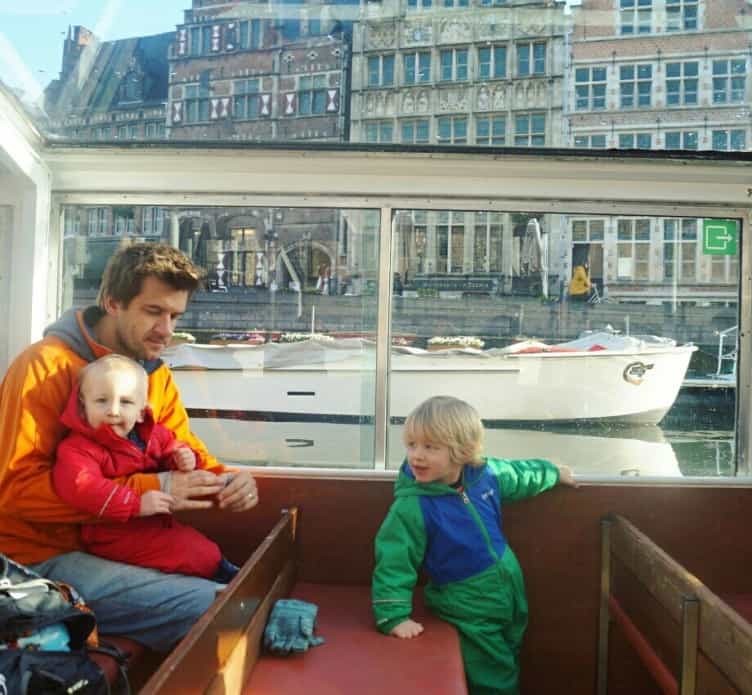 3. Visit the Design Museum. Kids are given a checklist to find Playmobil figurines dotted around the museum. Great way to keep them engaged! We finished our visit by rolling around on a huge structure made of wool, which was certainly a first.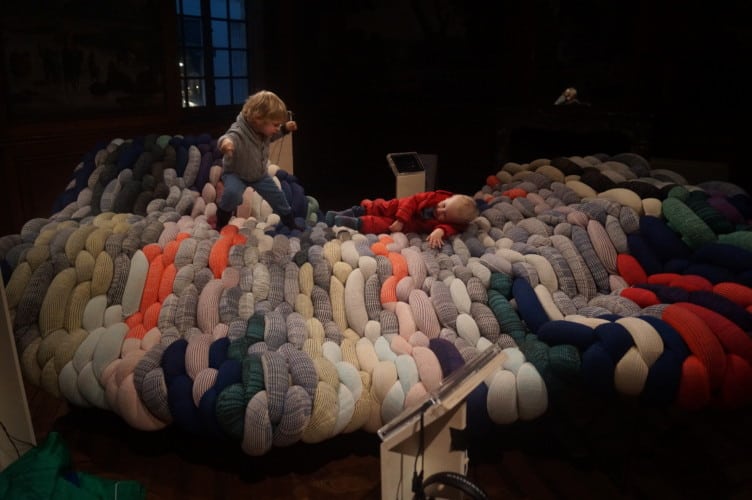 4. Visit STAM (Ghent City Museum). An interactive, hands-on museum to discover the history of Ghent. Kids will love the Lego corner, where they are invited to build their own city of Ghent.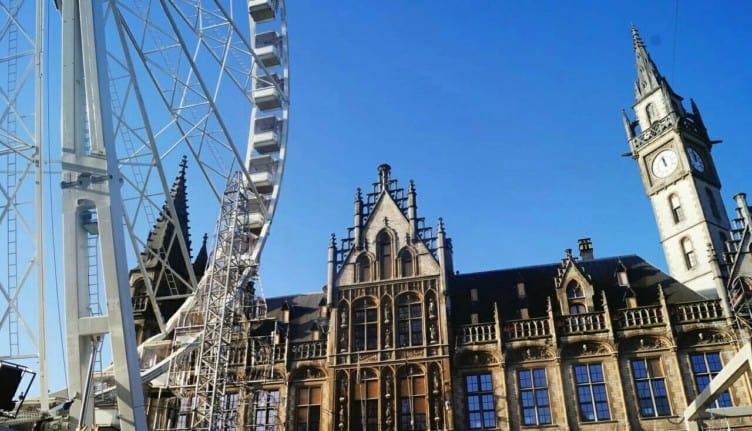 5. Eat waffles. You will smell them before you see them. It's impossible to walk past without buying one. There's always hot chocolate on hand to generously pour over them.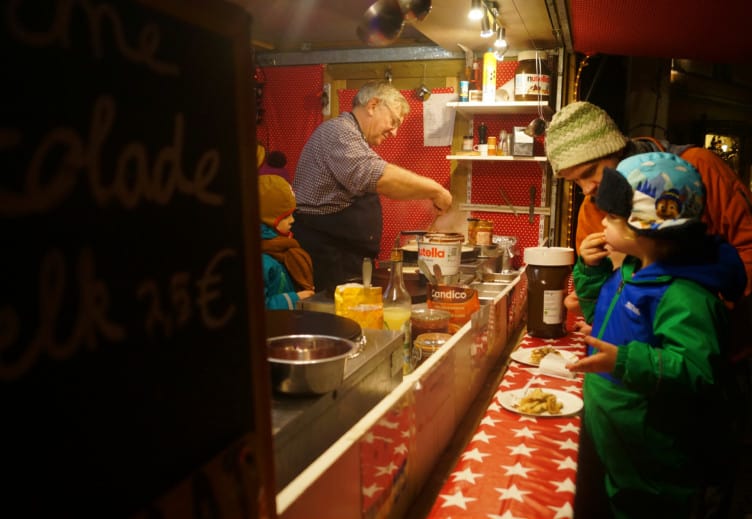 6. Tour the city's vibrant street art. Hire a bike with kids seat and pick up a Concrete Canvas Tour map from the Information Centre. It's a 14.5km self-guided tour to 50 street-art locations around the city. The artwork is forever changing as this is a city where street artists are free to decorate as they please.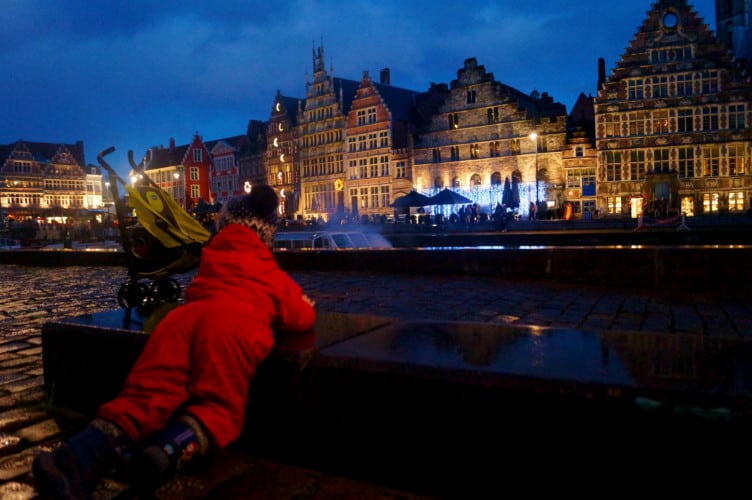 7. Find Fosfor the Dragon's Glasses. This is a digital quest for 5-12 year olds. Download the app (visit.gent.be/en/ojoo?context=tourist) and search for Fosfor's glasses, whilst discovering Ghent city centre.
8. Visit Blaarmeersen Sports and Recreation Park. Green open spaces set around a lake, with a small beach, cycle track and playground. There's also a campsite here if you're visiting in the warmer months.
9. Schoolhoeve De Campagne. Just a 15-minute drive west of the city you will find this lovely children's farm with sheep, goats, rabbits, donkeys, pigs and much more. There's also a good playground.
10. Visit during a festival. This vibrant city has numerous festivals on throughout the year that brings it to life. We loved visiting during the Winter Festival, which embraces Christmas with beautiful light displays, traditional festive markets, an ice-rink, grotto and Ferris wheel. Or if you prefer to visit during the warmer months, consider attending The Gentse Feesten – a ten-day music and theatre festival held in July.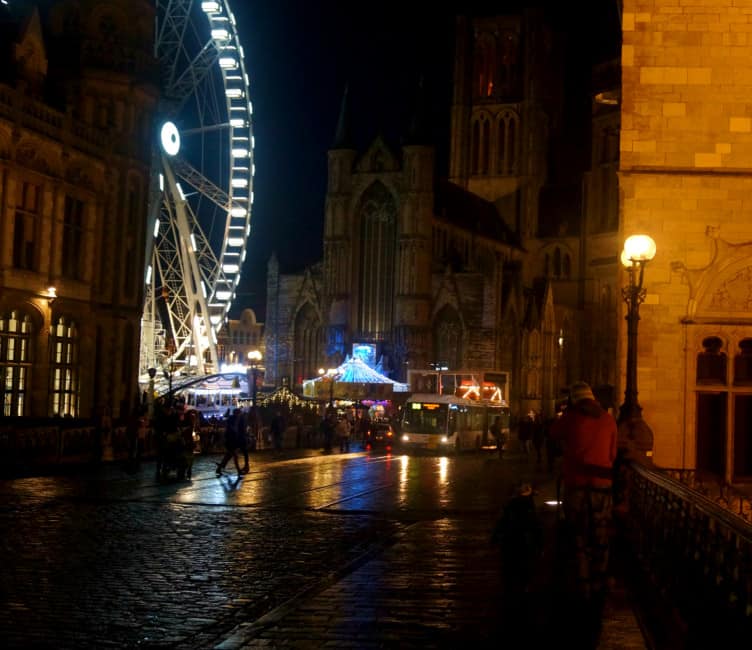 Where to stay in Ghent
Best Budget Hotel: Hotel Flandria-centrum
Best Mid-Range Hotel: 3C-Apartments
Best Luxury Hotel: Lord of Ghent
Best Airport Hotel: Sheraton Brussels Airport Hotel 
Your Thoughts...
Please share your thoughts in the comments or reach out on social media...We would love to hear from you.
You May Also Like
Top things to do in Brussels with kids
Mini-Europe Miniature Park in Brussels, Belgium