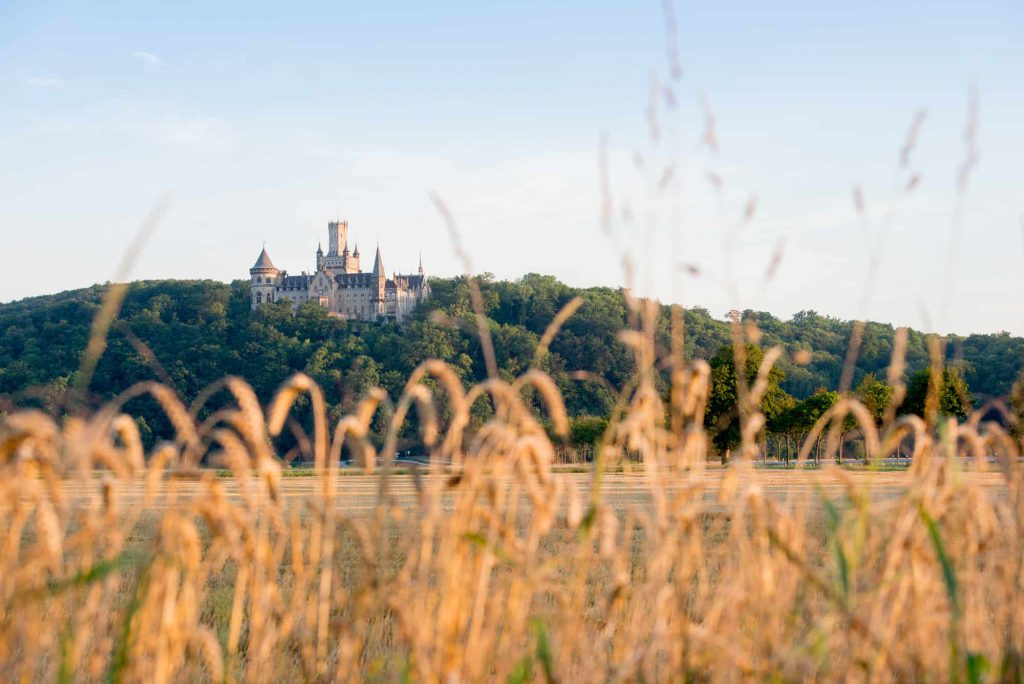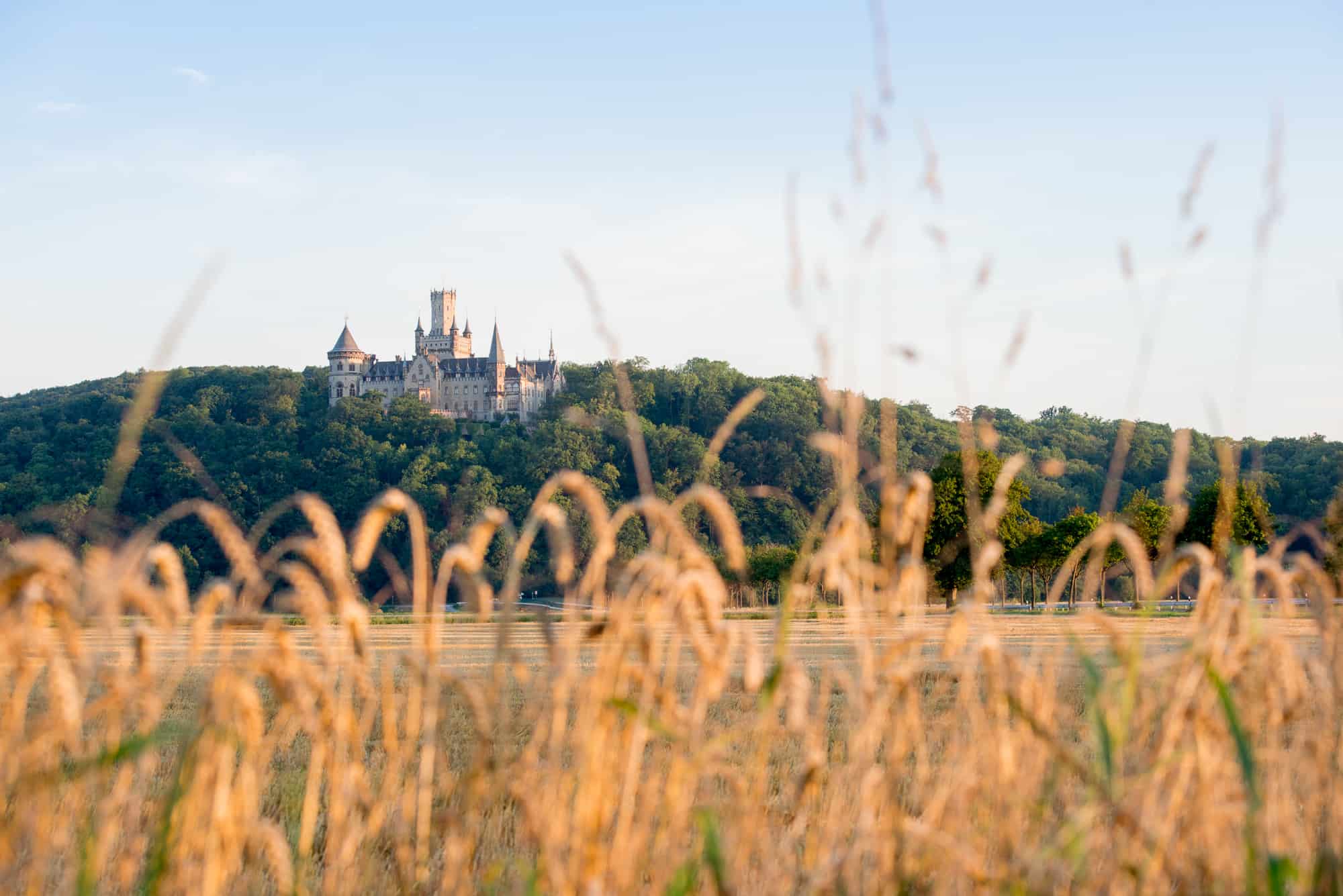 We were invited to tour the beautiful and famous Schloss Marienburg, just outside of Hannover, on our way home.
It is one of the hidden things to do in Hannover, well outside Hannover but close enough.
A Quick History of Schloss Marienburg
King George V of Hannover commissioned the castle as a summer home, birthday present and proof of this love for his dear wife, Queen Marie. Today, it represents one of Germany's most significant neo-gothic monuments.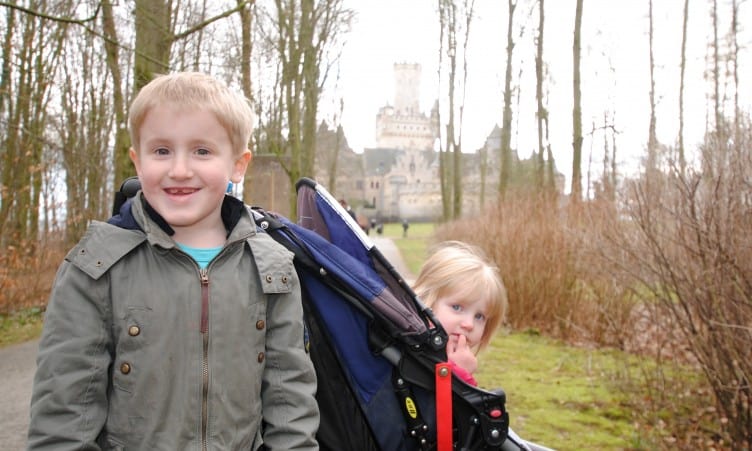 Following the annexation of Hannover in 1866, and deposition of the monarchy, the royal family fled to Austria in exile, and the Queen had only spent one year in her beloved Schloss Marienburg.
The castle still contains original interior furniture, decorations, and paintings. It is currently owned by HRH Hereditary Prince Ernest August of Hannover, the King and Queen's great-great-great-grandson.
Before entering the castle, take a few minutes to walk around the gardens and through the woods. There are a few tricky areas where the path narrows or simply drops off so keep the little ones close by.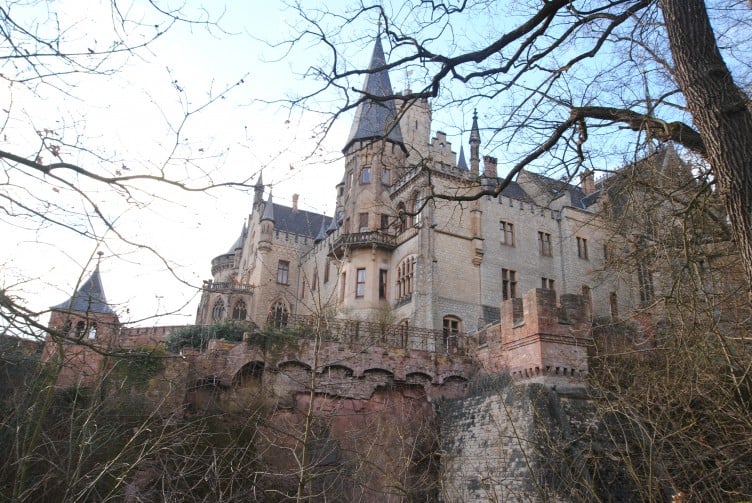 Classic Castle Tour
In lieu of taking tons of photos, I decided my time would be better spent listening to the tour and keeping the kids from running off. There is something about a large crowd that keeps them focused and behaved, that we didn't get during our private tour. I'm going to file that one under #firstworldproblems and move along.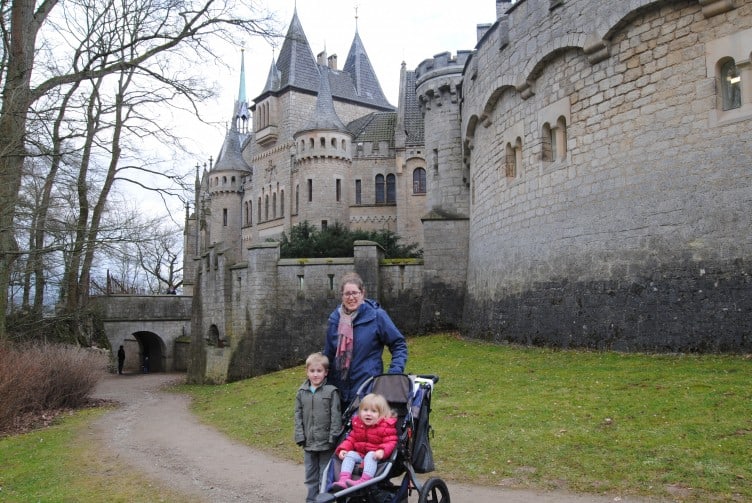 Because King George V was blind, he had all of the built-in furniture created with reliefs, so he could feel what they looked like.
In every room, our tour guide, Melina, was able to give the kids a little tidbit of information, like find the animal in this room, or which bookshelves has a secret door, to keep them marginally occupied while we discussed the room's history and architecture.
The first-ever hot water tank. The pipe in the left would draw water from its source, pass through the stove, collect like a hot water tank, and come out the copper faucet on the right-hand side.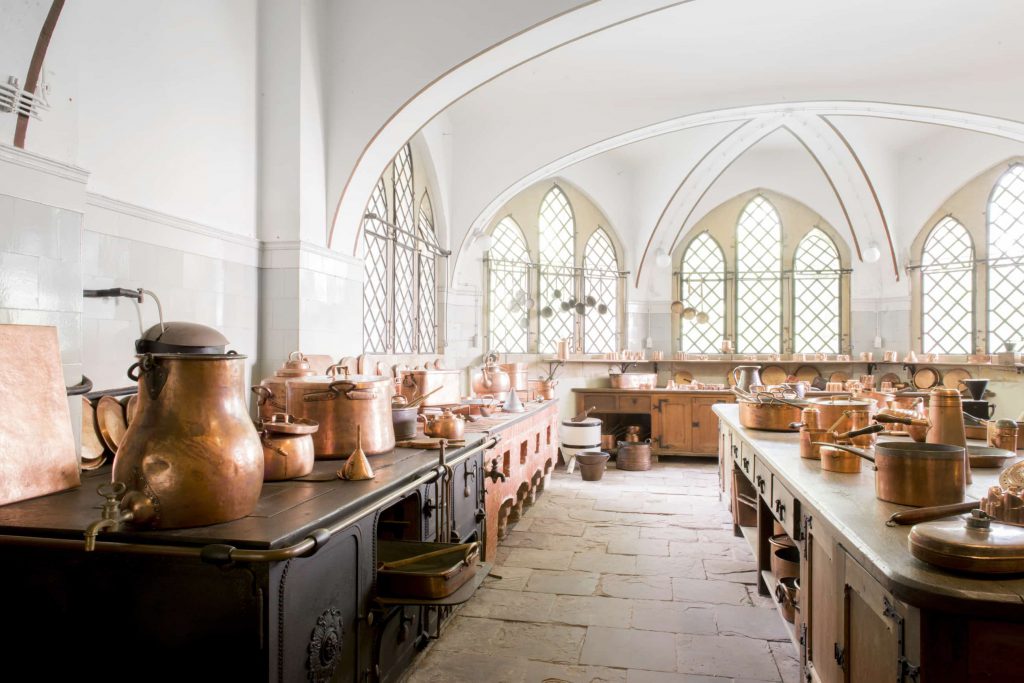 This was custom made for Queen Marie, by the company Kaiser.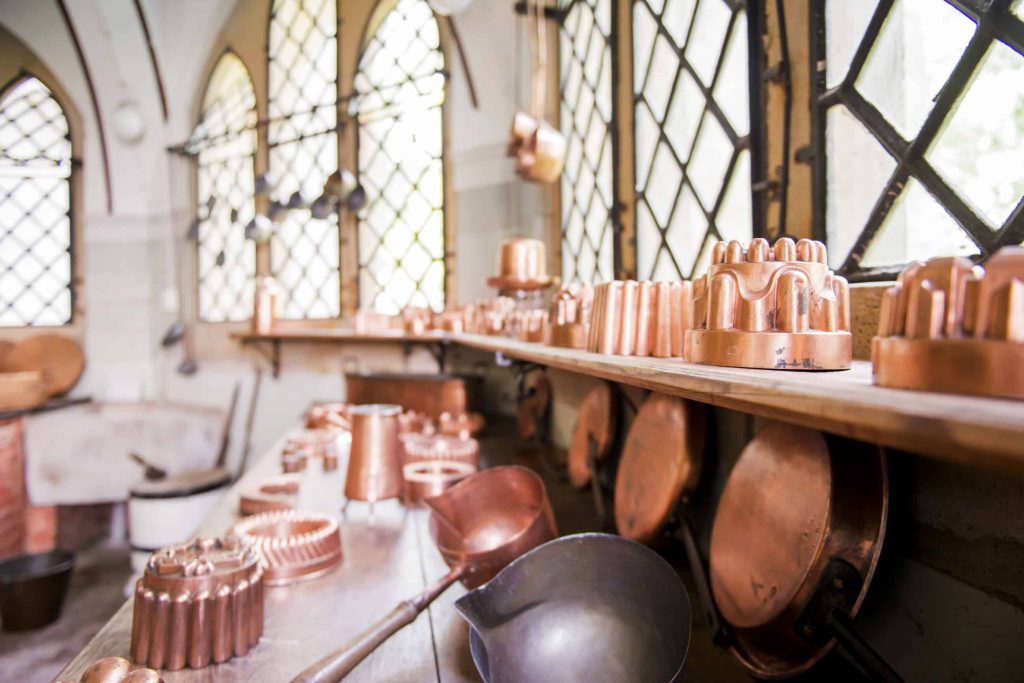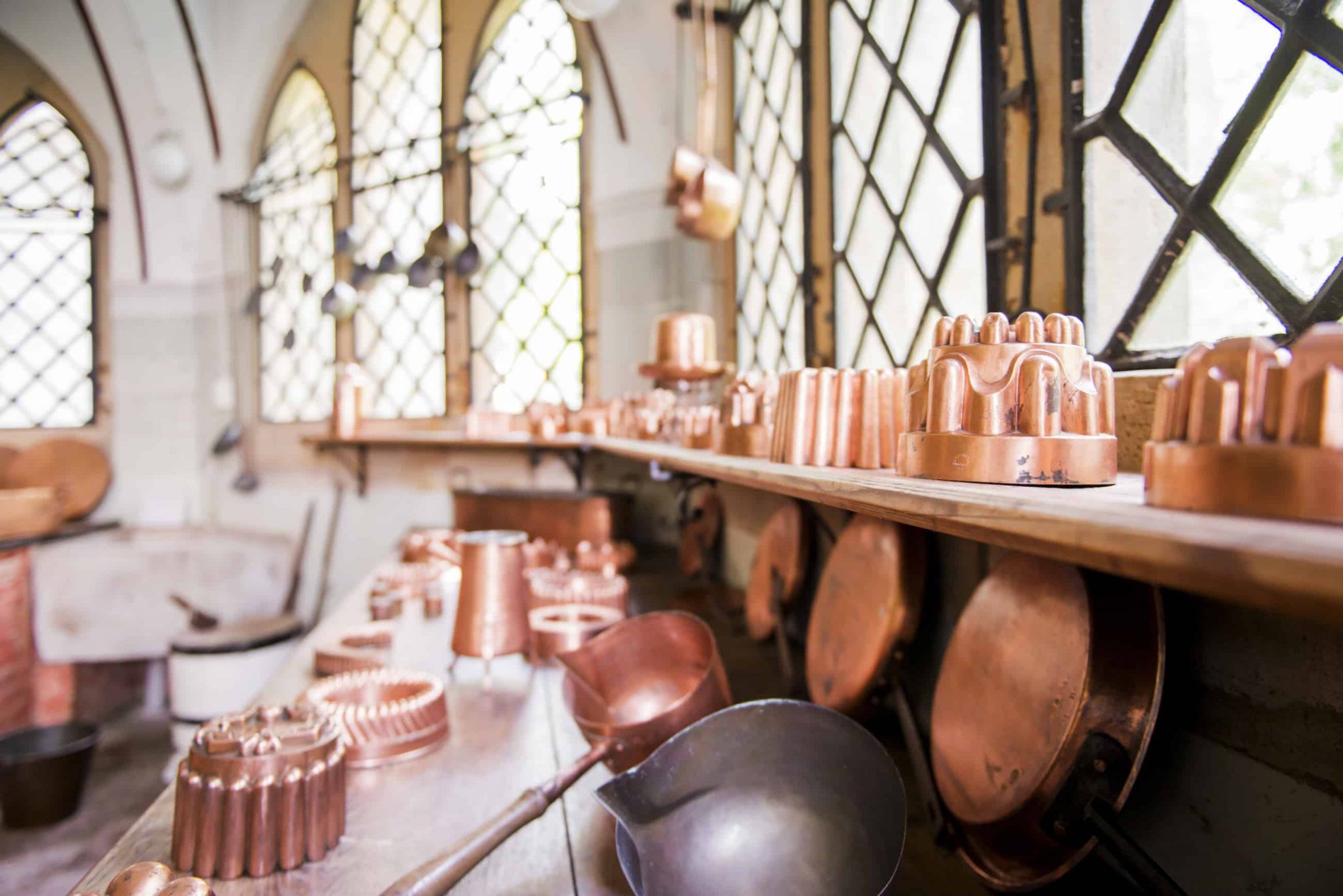 Exhibition Tour "The Path to the Crown"
The Exhibition Tour showcases the Hanoverian Crown Jewels in their "first exhibition on Hanoverian soil ever since the kingdom's annexation in 1866", according to my pamphlet.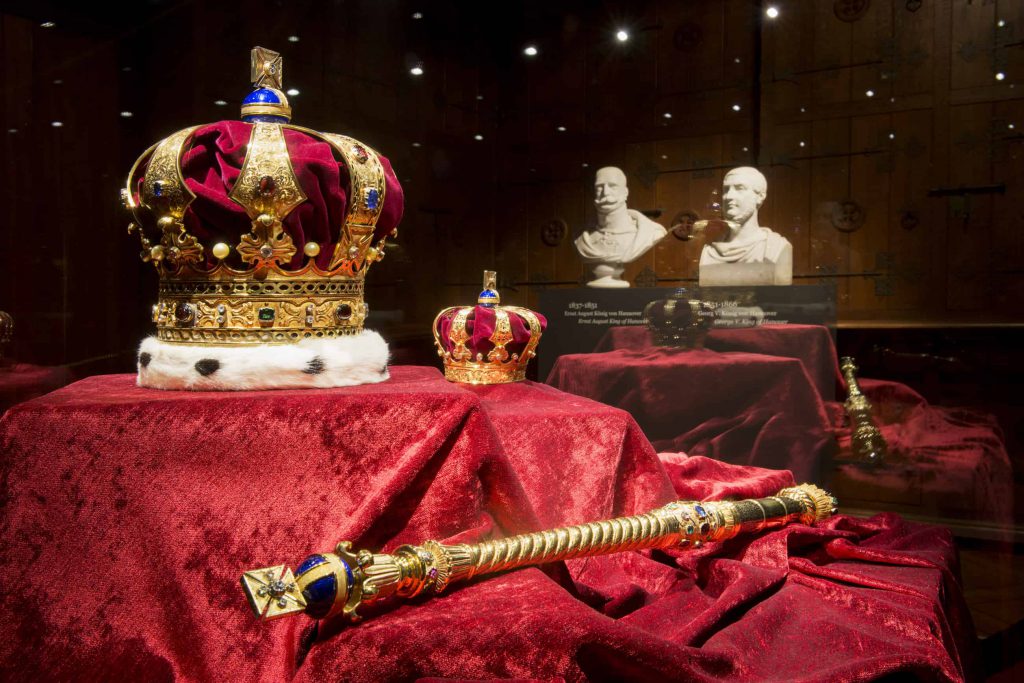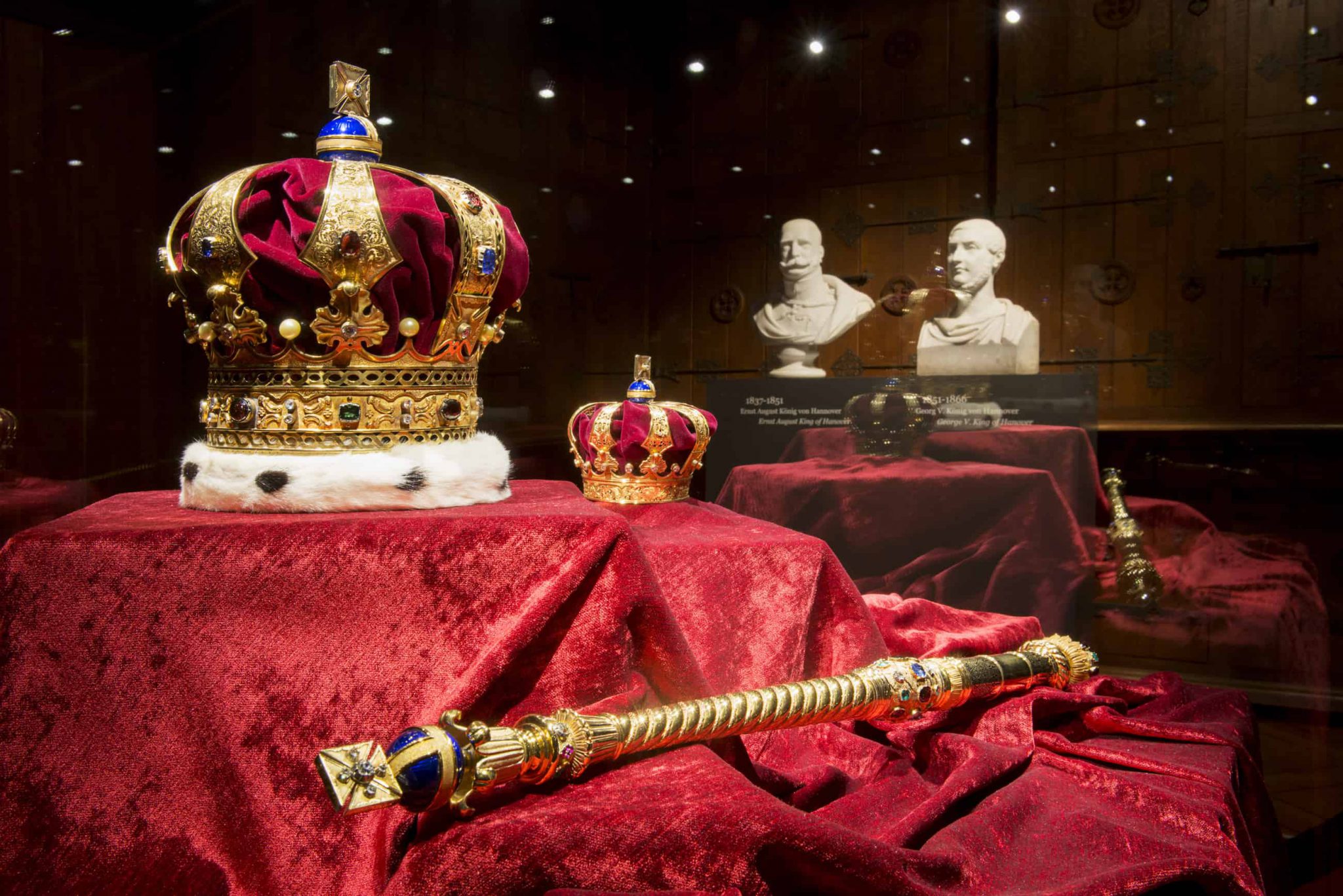 There were various family trees representing the Hanoverian monarchy, set within the Queen's private chambers. From here we were given private access to the Queen's beautiful balcony. It was windy and the skies were thinking of raining down on us, but I didn't care; the view was amazing.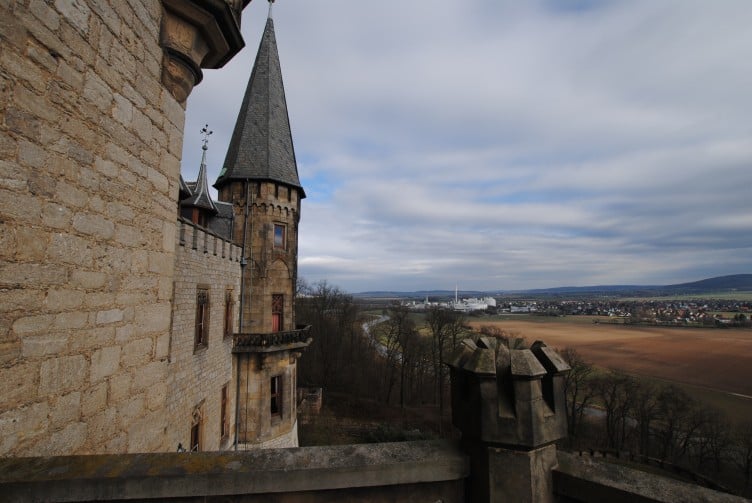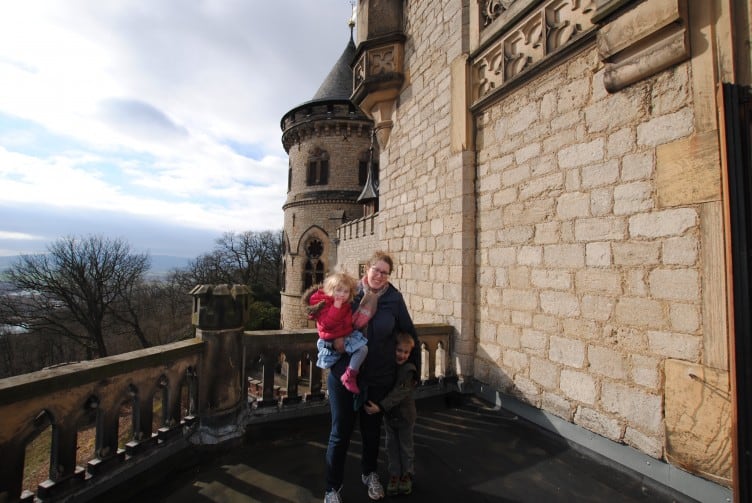 Lunch break
Shortly after our tour, we decided it was time for lunch. Originally the Queen's horse stables and carriage depot, this quaint little room has been turned into a 19th-century brasserie.  The front entrance had a beautiful display of cakes and pies…it was glorious.

Maybe it was the time of day (nearly 3 pm), or the season (late February), or this is just what they serve, we were offered two types of soup, bread with cheese or bread with ham.
We decided that we would try one of everything since we are 4 after all. To simply label it  "bread with cheese" is an understatement; it was loaded with tomato slices, carrot shavings, cucumber and green peppers.
Somewhere, hidden in the pile of delicious vegetables and cheese, was a nice thick piece of whole-grain bread. Each order came with two slices, so we had a little more food than we needed, but that just meant we didn't need dinner after all. Review there menu here.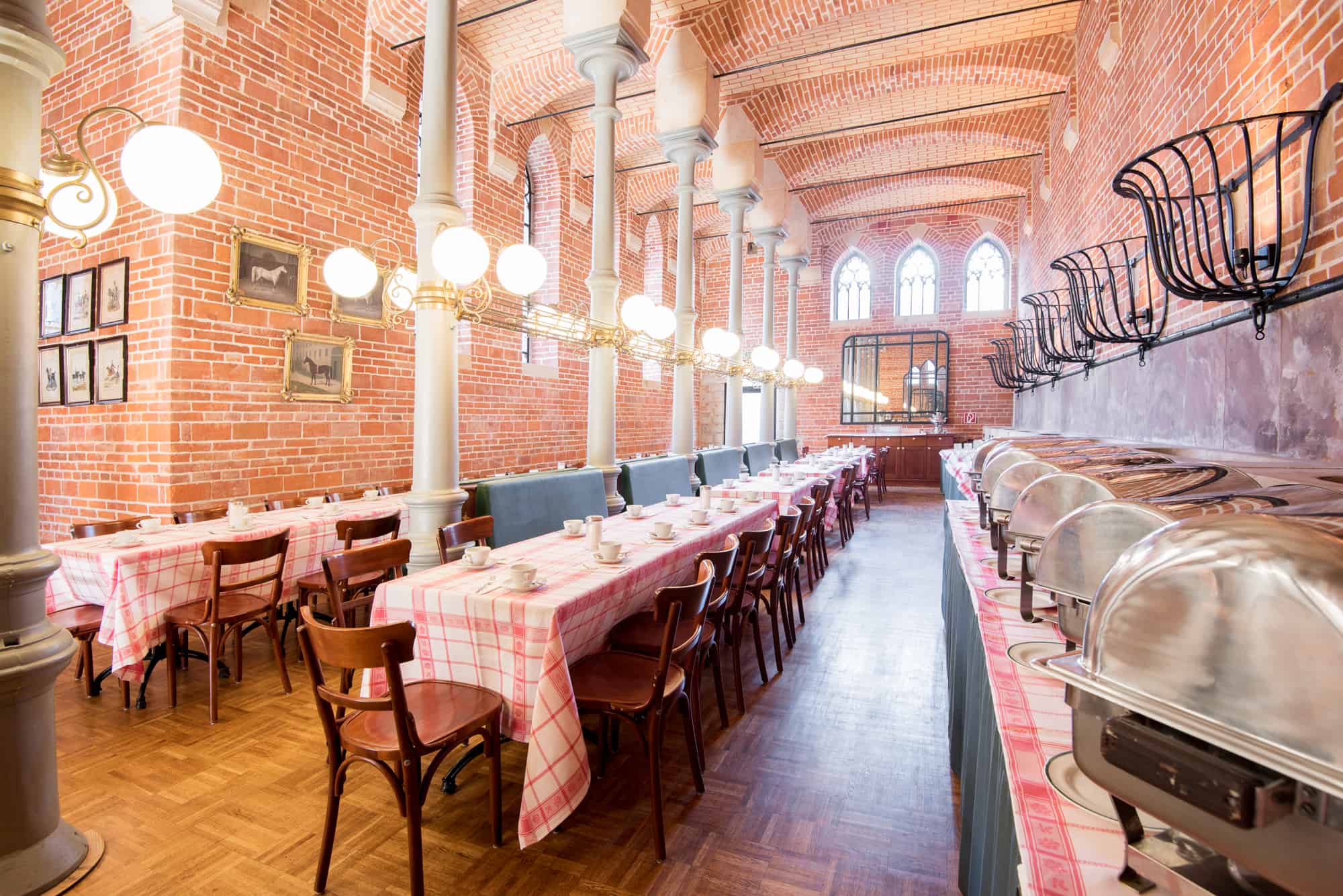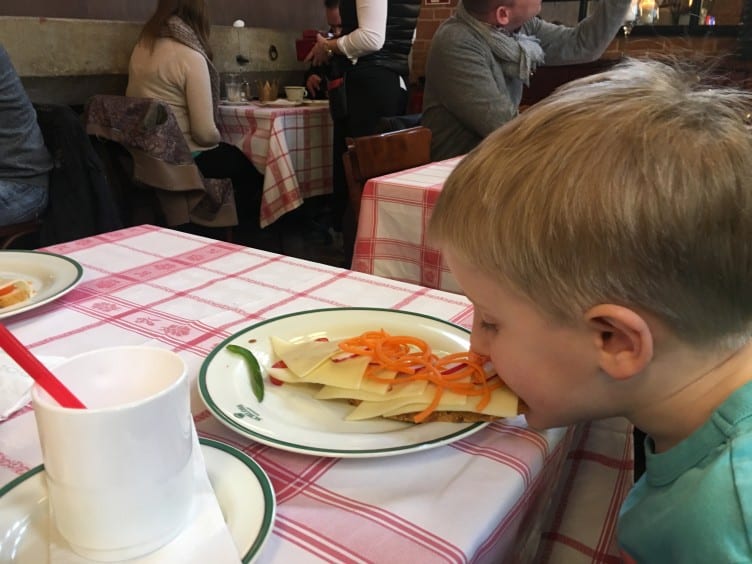 Castle Court Yard
The castle courtyard and restaurant are the only part of Schloss Marienburg that you may enter without a tour guide. I suggest arriving early and taking your time exploring the nooks and crannies of this amazing open space.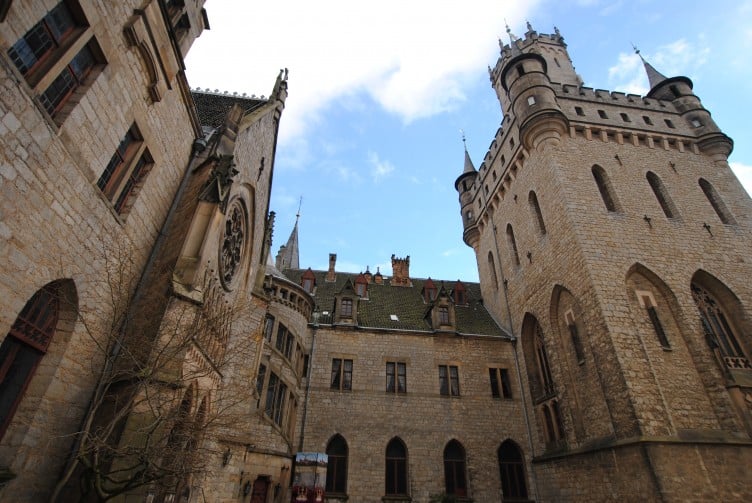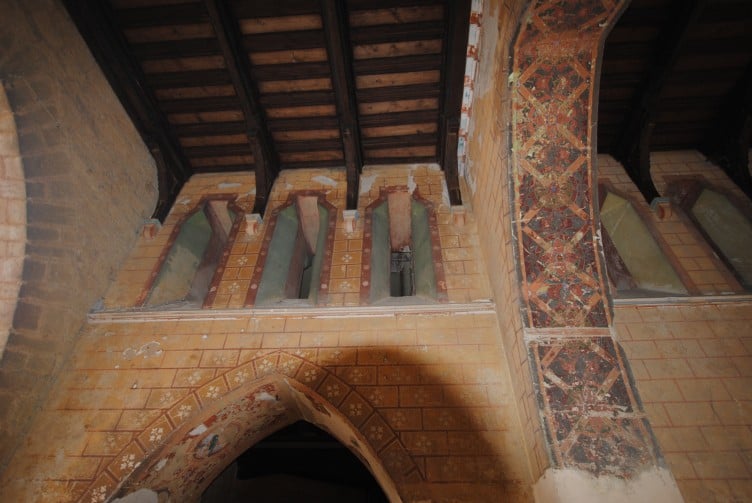 Even the back area where they keep the storage shed and toilets were incredible. Everything is in perfect condition, and the lines are so fairy-tale clean. I can see a live-action Disney Movie being filmed here.
Getting To Schloss Marienburg
While I am a huge advocate for public transit, this castle is so well tucked away from the hustle and bustle of city life, that it makes reaching without your own vehicle a little tricky.
There is a train that drops you off in the town centre, Nordstemmen station. From there, it is up to you to walk 3.4 km (including a nice hill in which the castle is perched on) or take a taxi to the castle entrance.
There was a fair number of bikes in the car park, including bike trailers for the little ones.
Since strollers are not allowed inside the castle itself, it would be best to wear the little ones and keep their little hands off of the historical pieces.
During the tour, we noted that not everything was behind a velvet rope or clear wall; many are accessible to look at more closely or even touch – with gentle hands of course.
Your Thoughts...
Please share your thoughts in the comments or reach out on social media...We would love to hear from you.
You May Also Like…
Things to do in Hannover with kids
Top 10 Things to do in Hannover