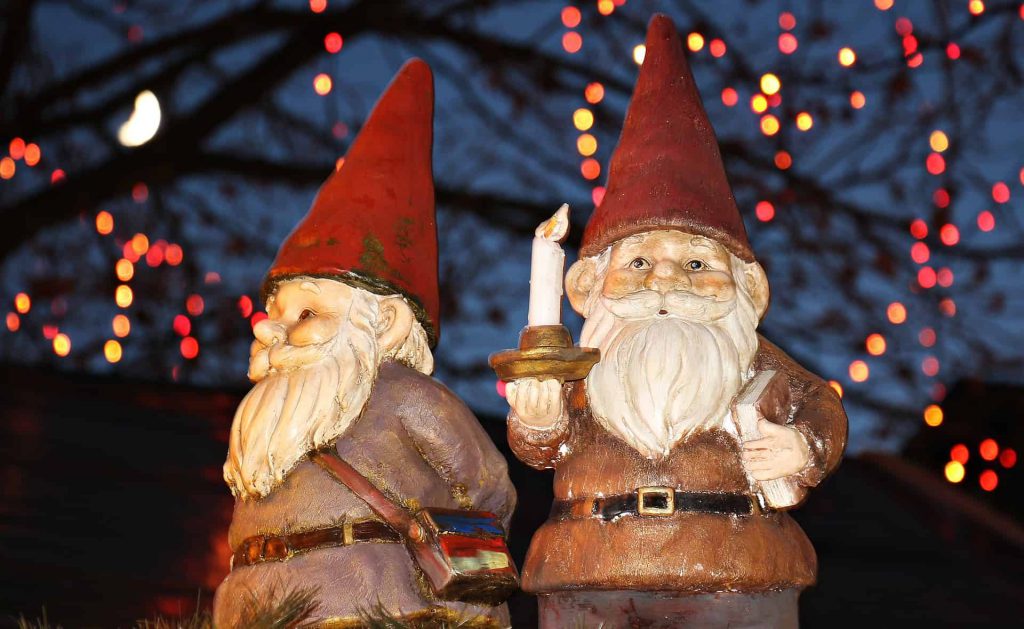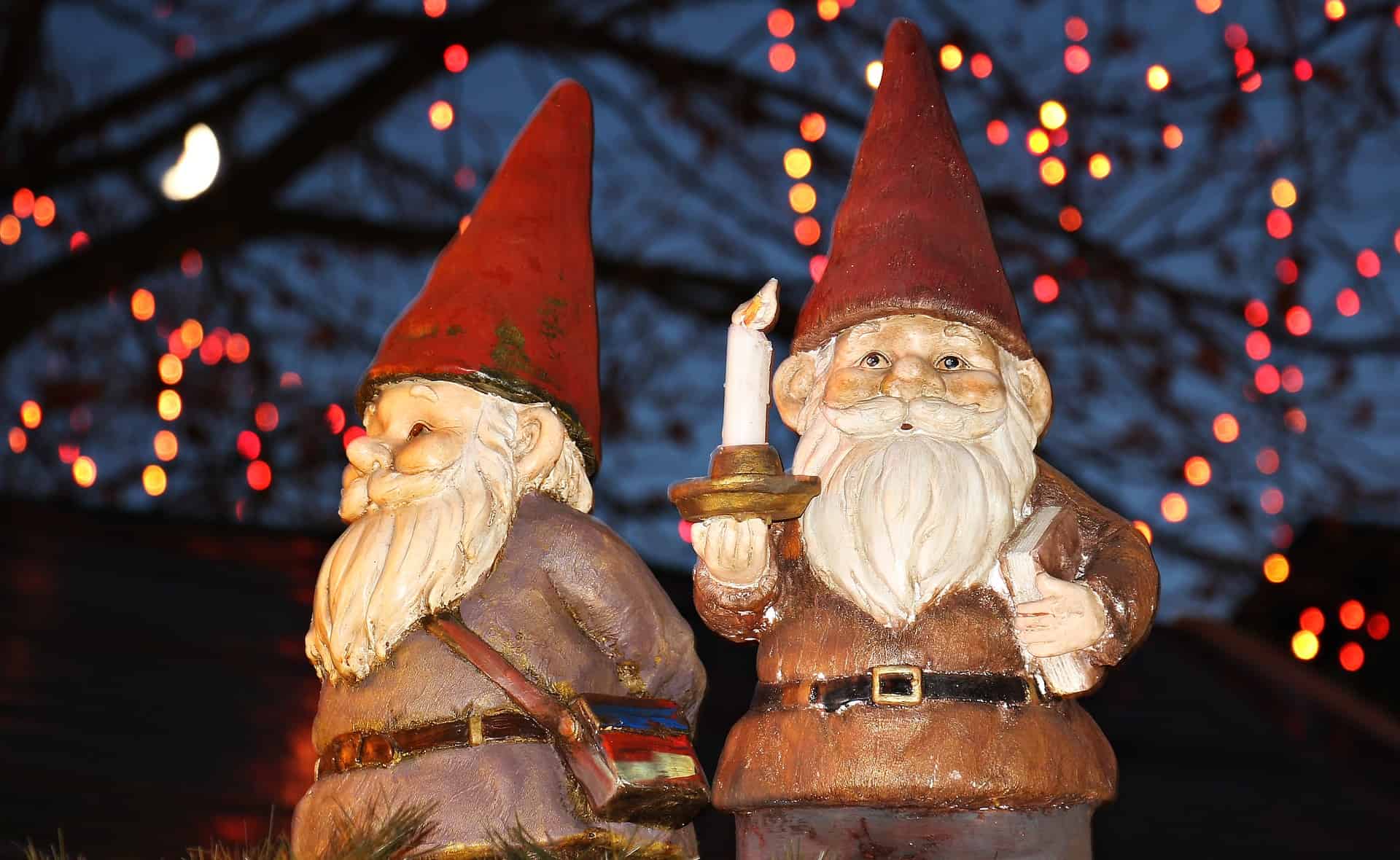 European Christmas markets
Christmas markets have been around since the beginning of time… ok maybe not quite but they have been around for a very long time. Everyone knows about them, everyone wants to visit them, but what do you need to know to be truly prepared for what you are about to experience? This is not your typical market. Flea Markets and farmers markets have nothing on Christmas markets. There is a whole social aspect to this, a tourism aspect, a cultural aspect. Millions of people don't tour entire countries based on when the markets open/close because of the shopping. It is an experience. Here are my 10 tips for visiting Christmas markets.
This post may contain affiliate links.
To which I earn a small commission, at zero cost to you!
Find more info in our
Privacy Policy
.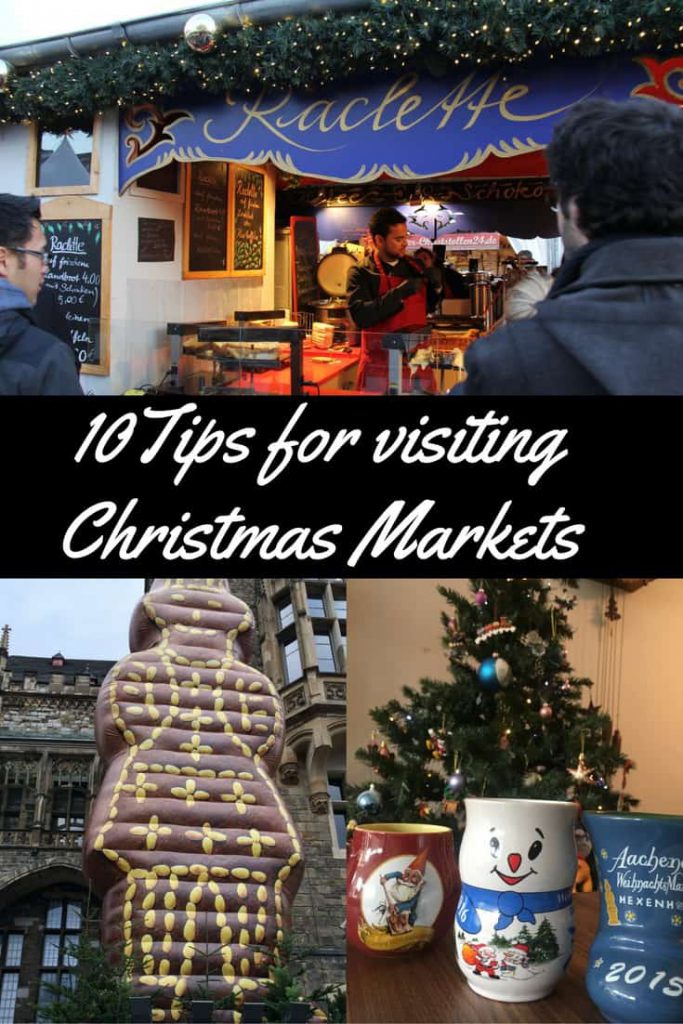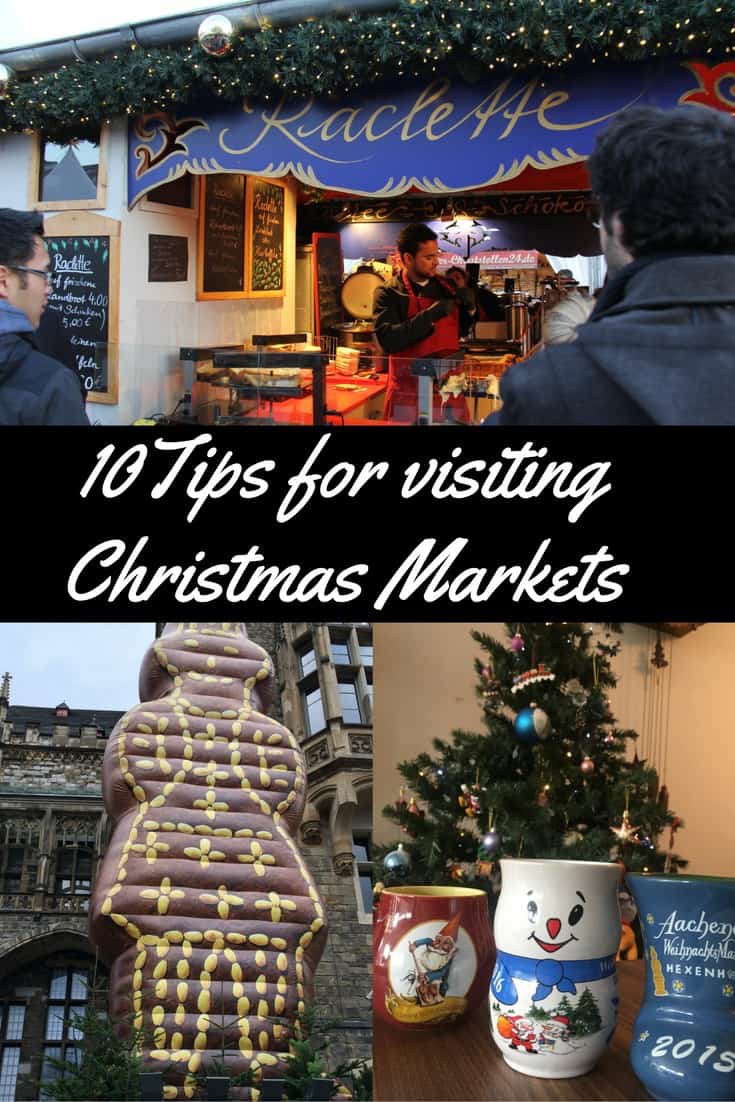 Weekends are the busiest
When I say weekdays are less busy, I don't mean empty. I just mean not bumper to bumper, pushing and shoving, madhouse. The weekdays are still full fairly early and they continue to be that way all day, but weekends are crazy.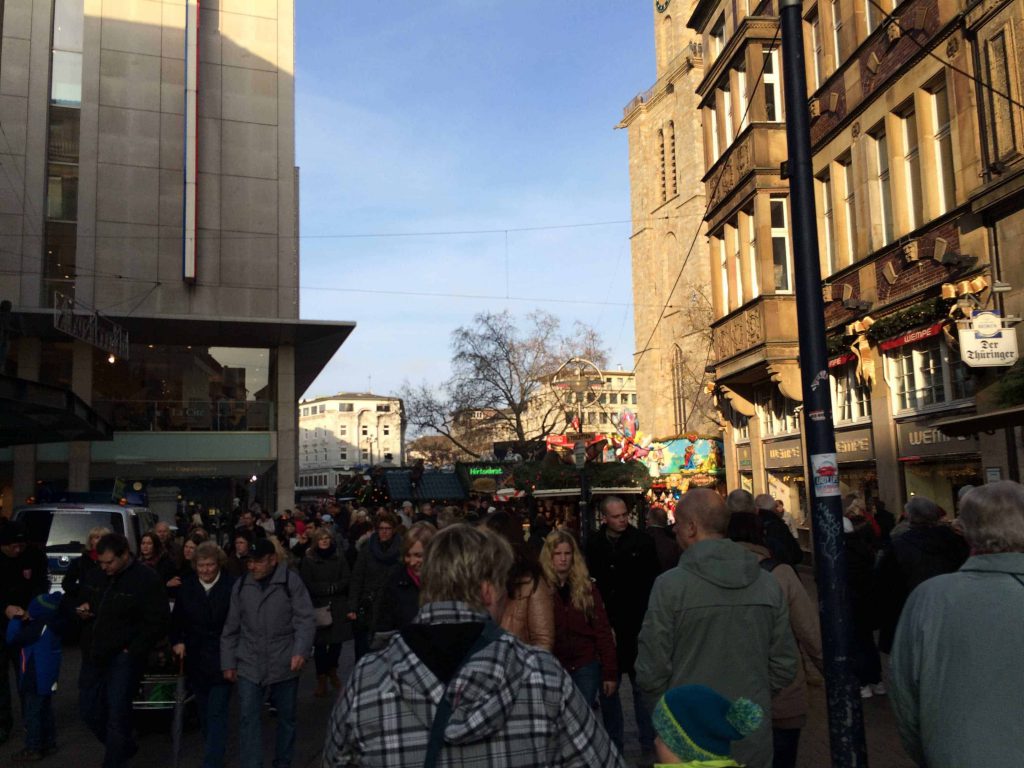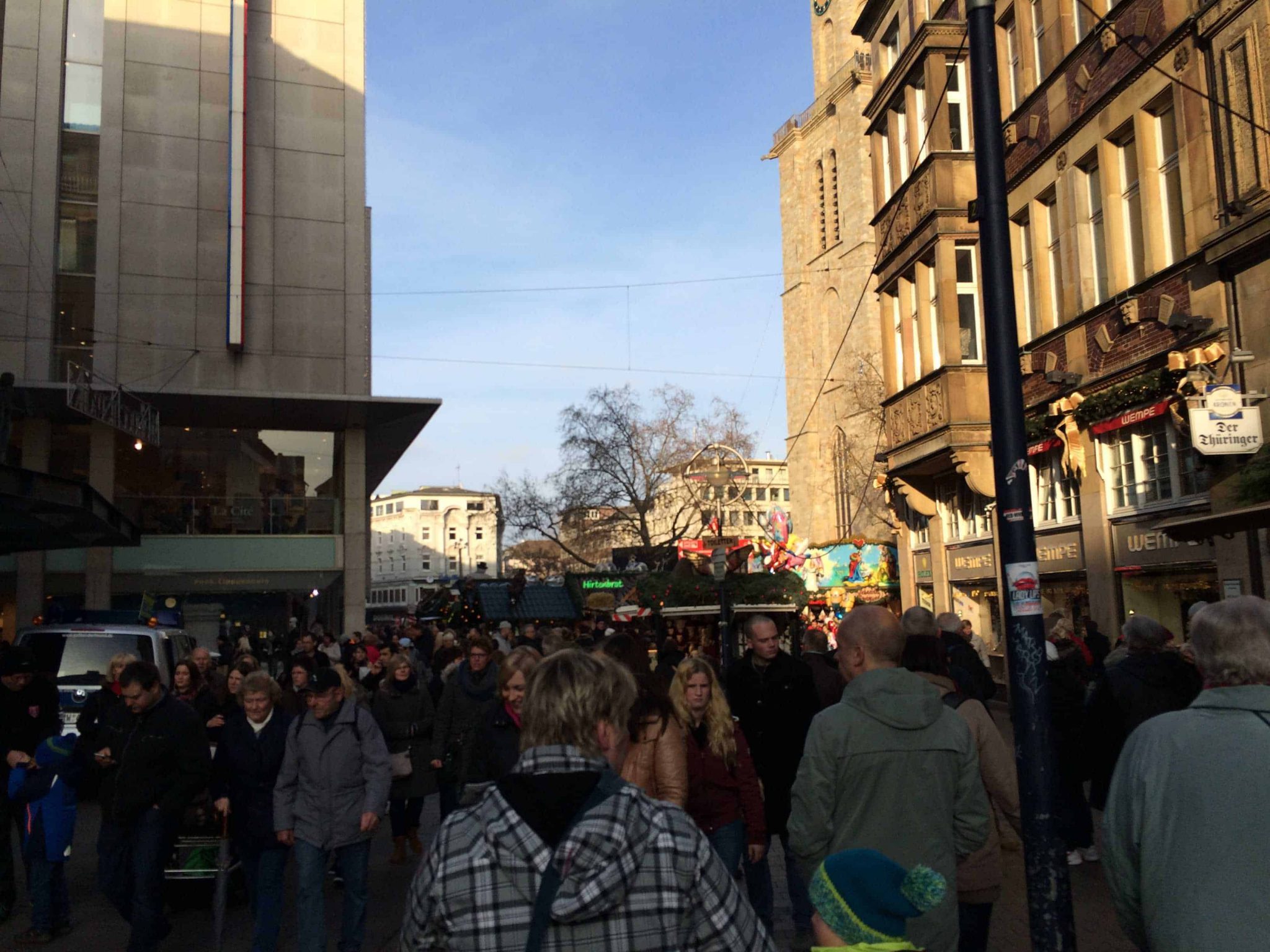 Midday is the busiest
Regardless of which day in the week you go, midday will always be the worst. Guests are getting off public transit, arriving in time for late lunch, stopping for a break before continuing on their road trip… whatever the reason, try to arrive at opening and leave to explore the city before everyone else arrives
Gluhwein
If you've never heard of it, it is warm spiced wine, either red or white. It is the traditional drink of Christmas and you can smell it a mile away; it's amazing. If that weren't enough to get you going, the collectible mugs are adorable. Each city has their own mug design, and they change every year. You pay for the deposit when making your first purchase, they can either exchange it for a new cup and pay for a refill, return it for your deposit back, or keep it as a souvenir. Be mindful of the wanderers asking to collect your mug on your behalf; they just want the deposit.
Don't worry if you don't drink wine, they do kinderpunch (Kids juice), hot chocolate, altbeirpunch (warmed Beer punch), coffee and a few other assorted beverages in the souvenir mugs.
Buy it now or it may not be elsewhere, or when you get back
This has never been truer. Each stall is unique and most items are unique and handmade. If you are thinking about it, chances are the guy behind you is too, and they only have so much room in the stall for refills. Get it now, or forever wonder "what if"
Try the food
Between the sausage on a bun (Bratwurst mit Brochen), crepes, chips on a stick, kabobs and Currywurst, there is so much authentic street food to be had. It will also be the cheapest meal you will ever have, considering it is "street meat"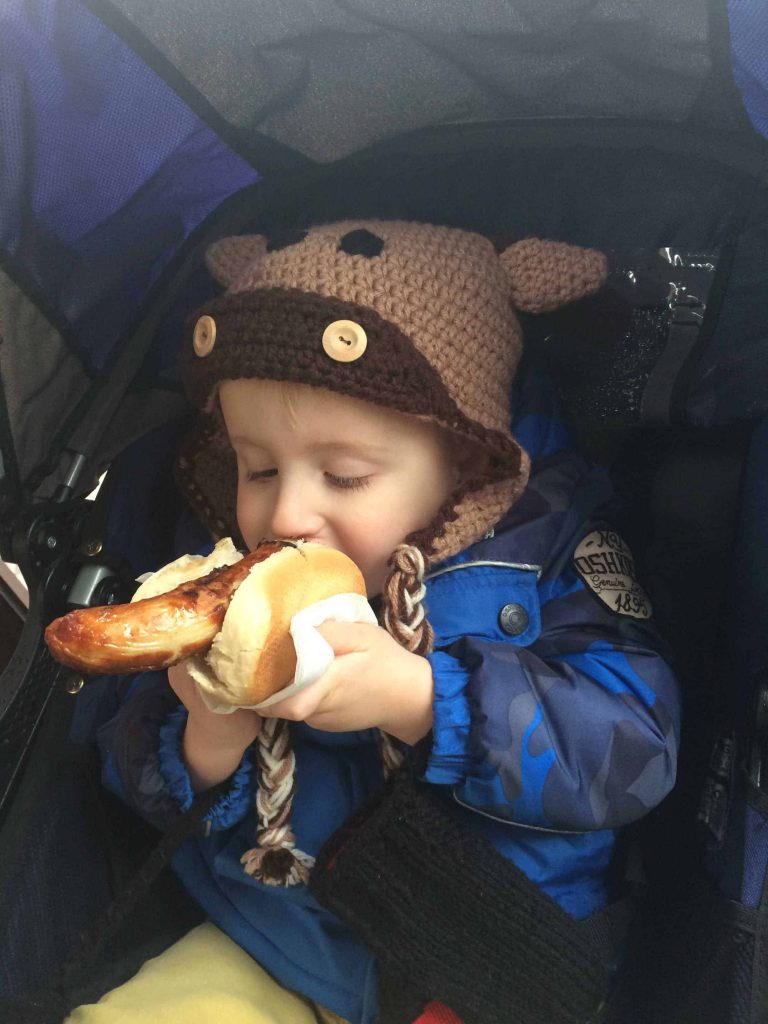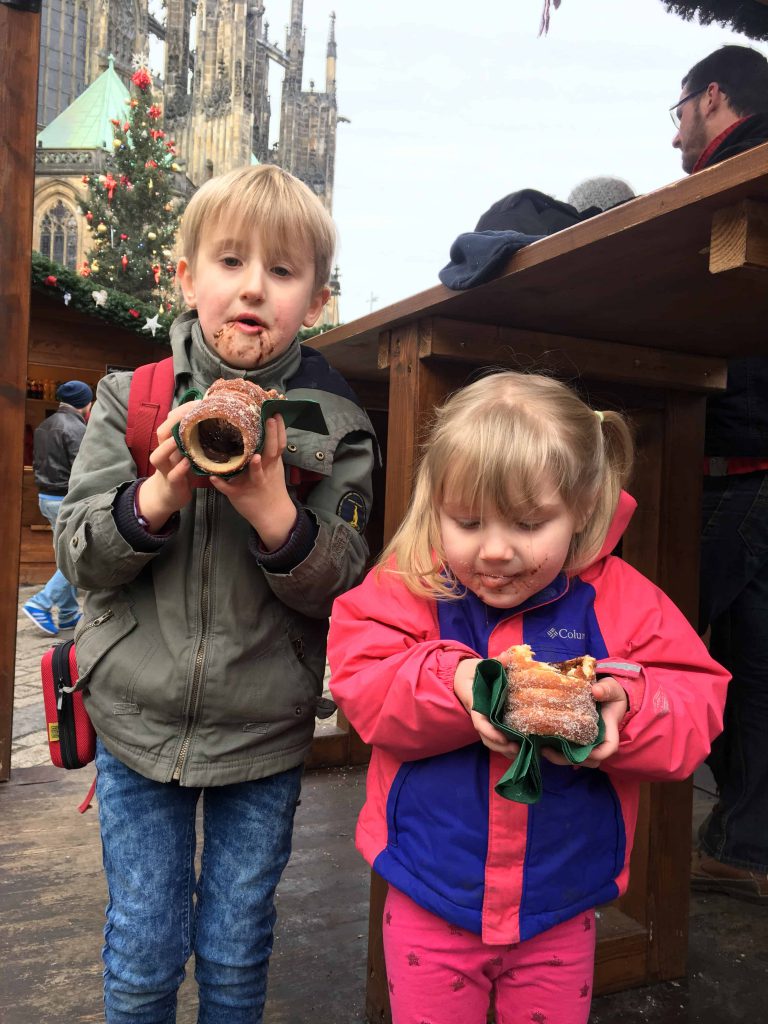 Fewer people earlier in the season
Arriving in the first few days of the market will always draw a lesser crowd. Why? Tourists haven't arrived yet, holiday breaks haven't started yet, and not all markets are open Nov 18 so market-tourism won't really start until they are all open (roughly Dec 1)
On that note, check the closing dates as well. Some stay open after Christmas, and even into January. Those dates will also be significantly quieter as many tourists will have gone back home, and the locals are back to work.
Many towns have markets that aren't on the official market website
If you are driving through a small town, they probably have a Christmas market too. The official websites are made for the tourists to visit the larger cities. Small towns will have more hand-made, one of a kind items, where the cities will have chain stalls – every city has the same company providing the same 'handmade' item. Not all large city stalls are like this, but some are. Small towns don't have these companies vying for their customers.
Fun fact; Germany isn't the only country to host Christmas markets. It may have started that way, and others base their stalls on German-style markets but each country has their own unique take on Christmas. The food and unique hand-made items differ greatly once you cross a border.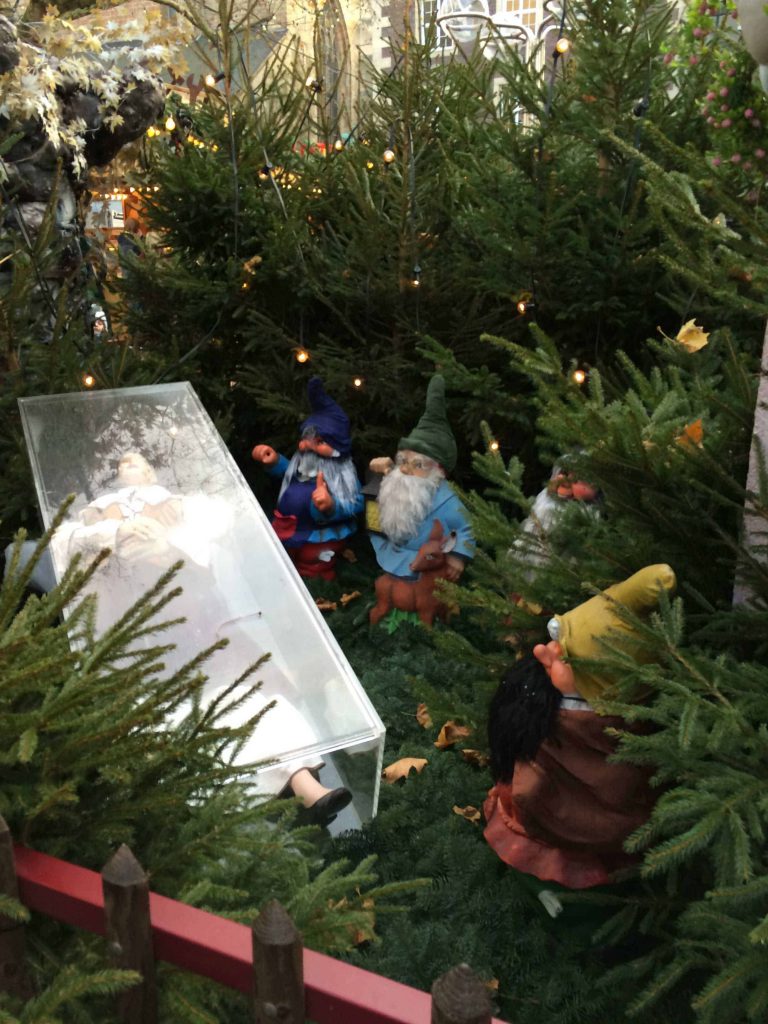 Dress warm
It needs to be said. You are outside for hours on end, having a great time, probably drinking plenty. You won't realize how cold you are until it's too late. Or you do realize and you have to buy layers at one of the stalls.
Cash only
The large company stalls may offer credit card options but don't count on it. This is purely a cash-operated market, just like a farmers market or flea market.
Stay late and see the bright lights in action
Daytime is great for shopping, sight-seeing and checking out the lay of the land via the Ferris wheel, but the evening is when the real beauty starts. The thousands Christmas lights turn on and light street after street. A friend and fellow blogger drove 1.5 hours with her 3 boys just to see the lights in my town.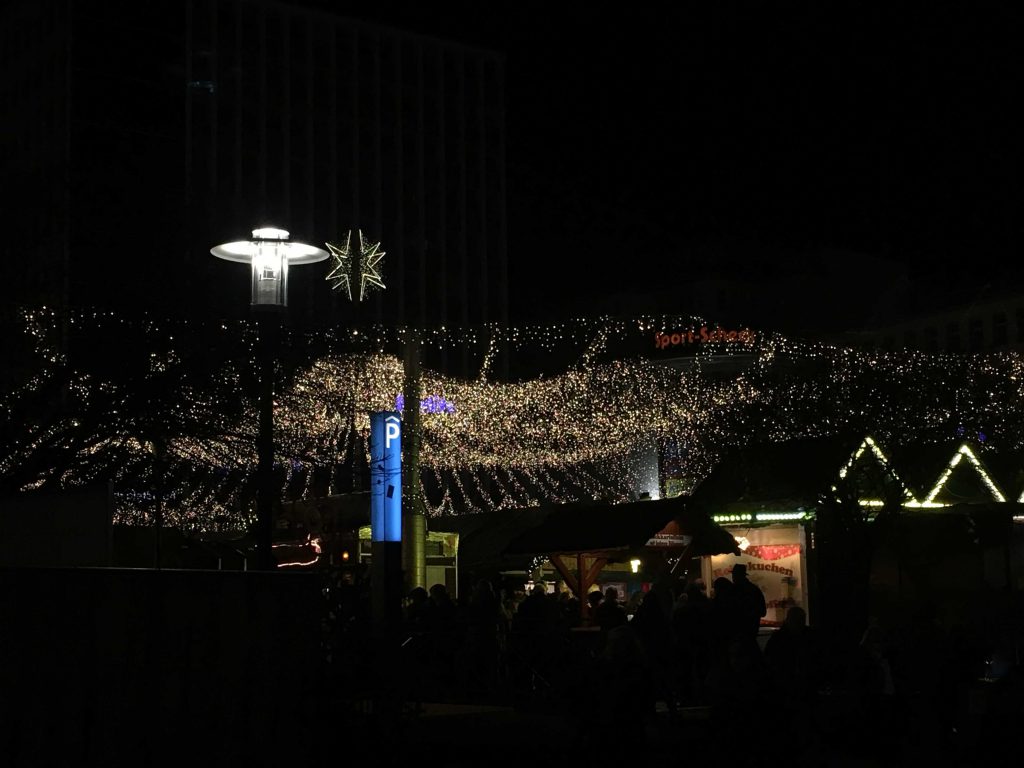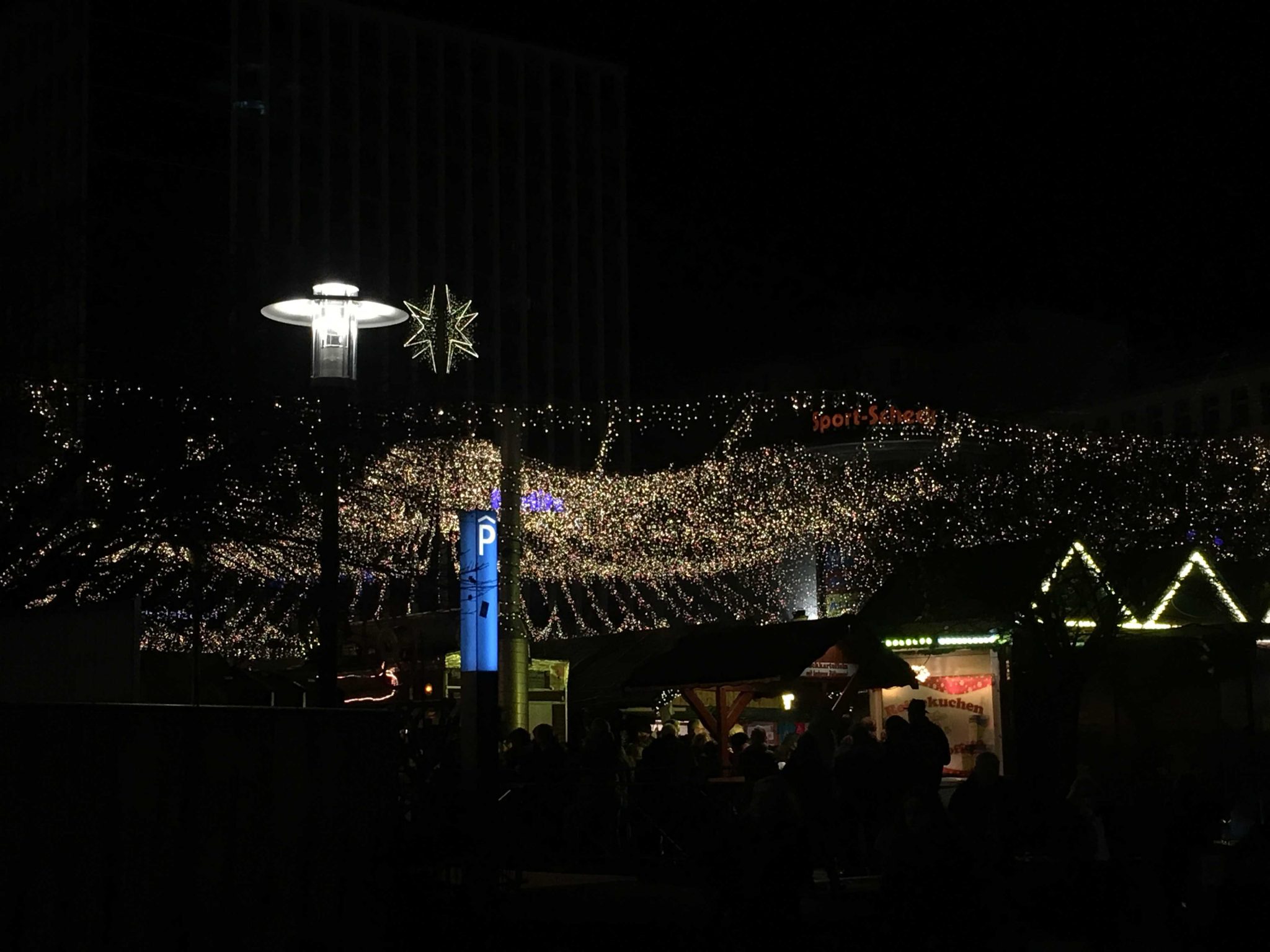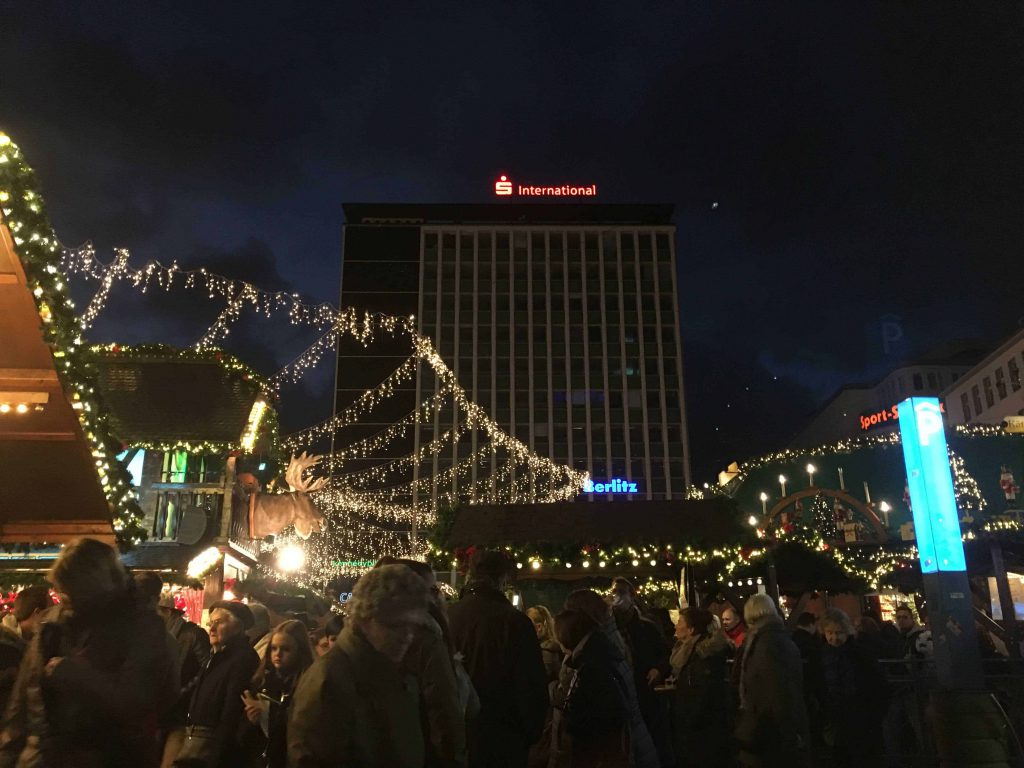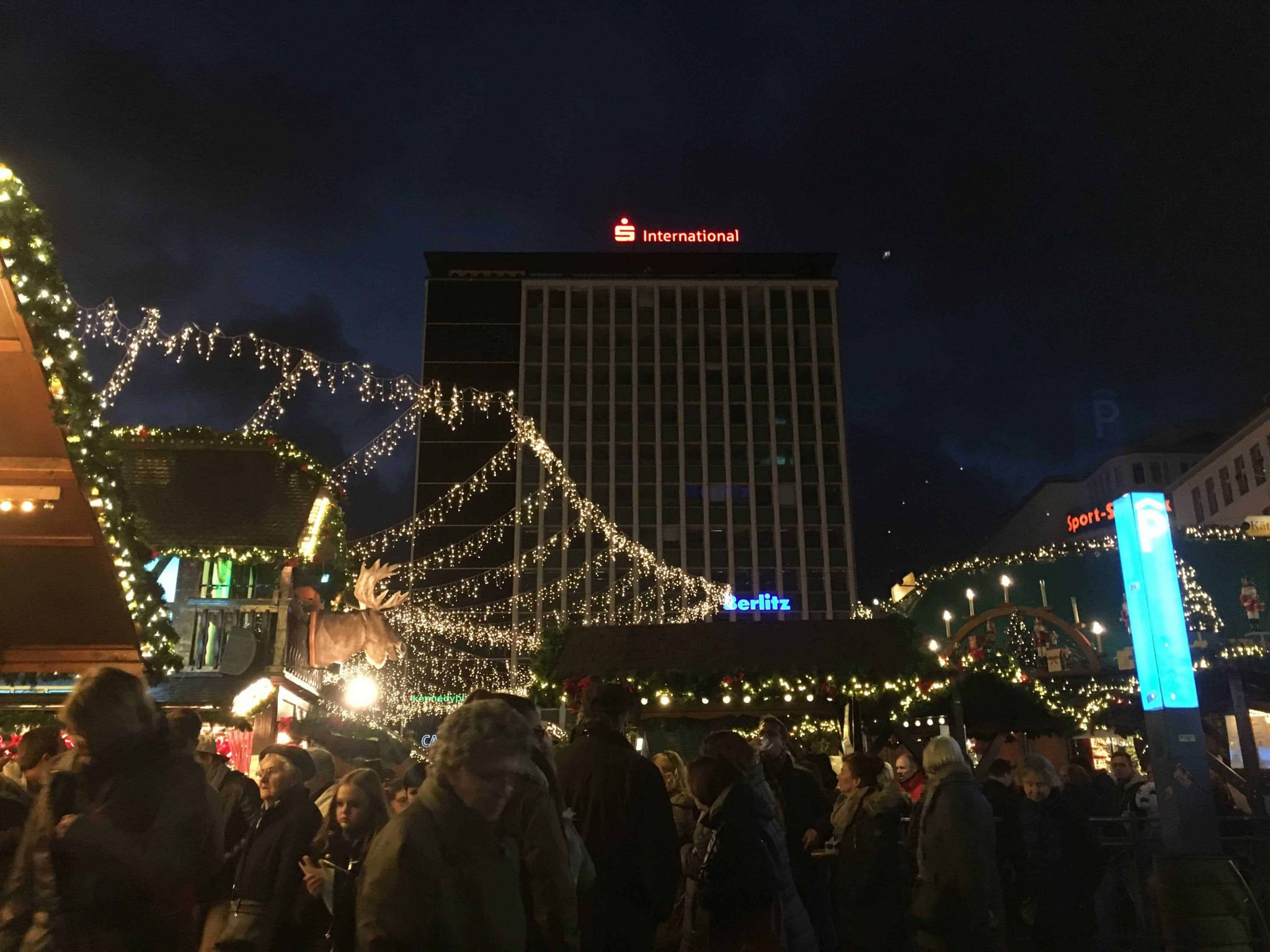 Click here for more photos, and reviews of all the markets we have explored thus far. As the season progresses, we will be adding more so be sure to check often.
Your Thoughts...
Please share your thoughts in the comments or reach out on social media...We would love to hear from you.
You May Also Like
Celebrating an International Christmas
Exploring Nuremberg during Christmas vacation, with kids
Canadian Christmas Traditions: How to Celebrate Christmas in Canada
20 Things to Know Before Visiting Germany