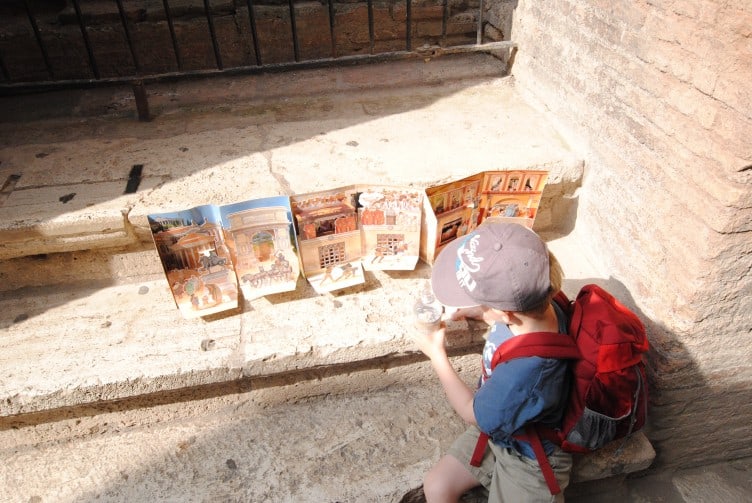 Tour of the Colosseum
On our second full day in Rome, we spent the morning at the Colosseum with OVEROME TOURS for a private guided tour of the Colosseum and surrounding area. This was important to us, as we wanted to have the kids entertained and educated while we toured. I wasn't interested in rushing this site, just because he was bored, or worst – disinterested in the history. I found that a guided tour gave us the best chance at learning about the architecture and history of the Colosseum, but what about the kids? A private tour that focused on families may come with price tag but it was worth it, considering he still talks about our guide and all that he learned, weeks later.
This post may contain affiliate links.
To which I earn a small commission, at zero cost to you!
Find more info in our
Privacy Policy
.
Why use a private tour?
1- While a private tour is not always financially budget-friendly, it most certainly helps in the time-budget department. Time management is the key to successfully touring with kids and this was one location that I wanted to give my full attention. A private tour, as opposed to a larger group, is customizable to each family, based on interest and the children's ability.
2- We were truly able to skip the lines, unlike those with the Roma Pass that still needed to wait to print their free tickets, before proceeding through security. A tour guide is able to jump to the front.
3- During the busy season, a tour guide will also recognize the direction of travel and steer the group in the best direction to avoid as many crowds as possible. This was plainly evident within moments when she strongly suggested we take the kids to the toilet before starting the tour. We went, of course. But 1.5 hours later when we left the Colosseum, the line was long and unforgiving. These are the little things that can make or break a tour.
4- There is also no need for an audio guide. I have been warned that the audio guides' translations are something to be desired. While they may not necessarily be inaccurate, they may leave one with a handful of questions and no one around to answer them.
5- Our guide was also great at keeping the kids entertained. She was able to speak to him in a way that he would understand, provide visual aids to help with his learning. We weren't dragging him around with an audio guide, struggling to keep him with us and entertained while listening, or worst; in the middle of a large group and disrupting the others' experience. She also watched him in the hallway while hubby and I explored the gift shop. I can't remember the last time I went into a gift shop and didn't have to worry about little hands touching everything, or asking for every other souvenir. The peace was a little freaky and hubby soon went out to see him, but I soaked up every quiet moment of it.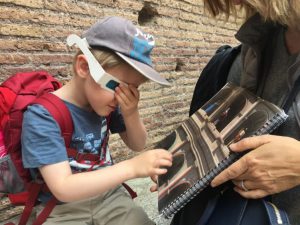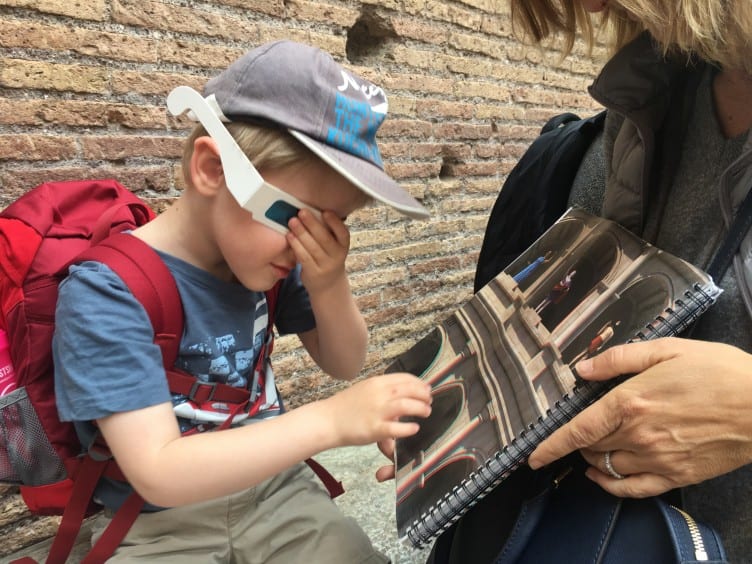 Our guide, Ele, has actually helped a friend author a book, and she was the official translator. As a gift, she brought the kids a copy of their book. It was amazing. Her tour-guide aid was just a larger version of the book. Munchkin loved putting on the 3D glasses and seeing the images come alive. This made him feel part of the conversation.
The Colosseum with kids
The first thing that we noticed when we entered, was Nero the Cat. Handsome Nero is the last of the stray cats to wander the Colosseum. According to our guide, when the main level of the Colosseum was free of charge, the area was full of stray cats. The Cat lady's would then come each morning to feed them, thus perpetuating the cycle. Once the whole area required a ticket, the cat lady's could not come and the cat's followed them to a near-by park that was free. Nero, however, still comes by in the morning, just to check.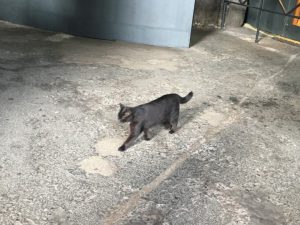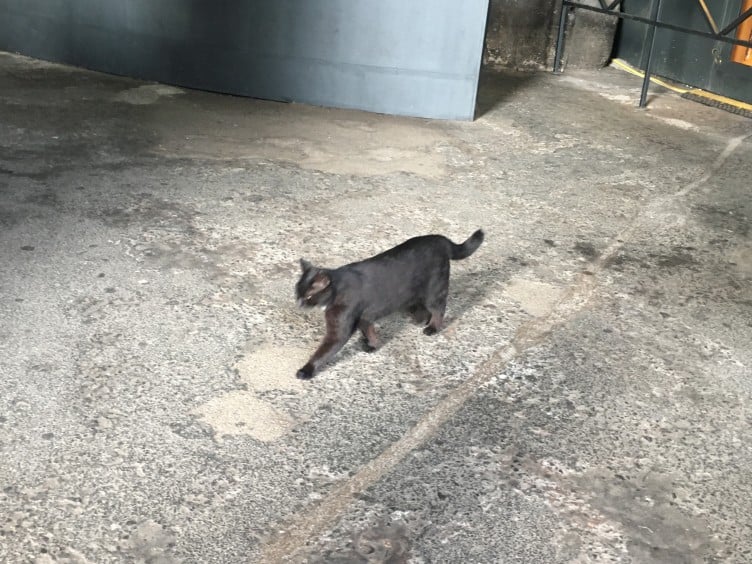 Strollers cannot be parked at the entrance but there is an elevator available. It can be a bit of a pain to use a stroller on the uneven surface but I did see a few of them, so it is not impossible. Early in the morning would be the best time to visit if a carrier is not possible.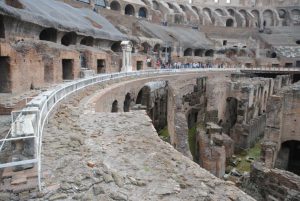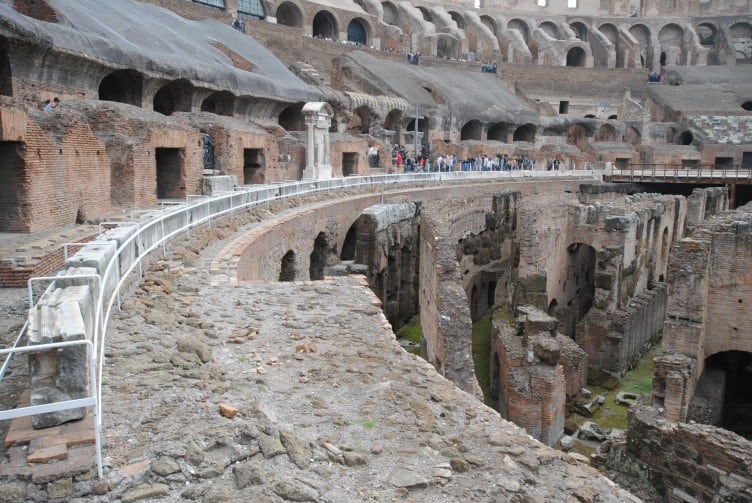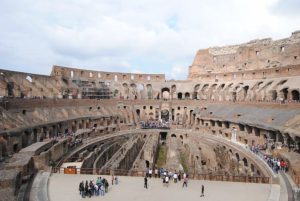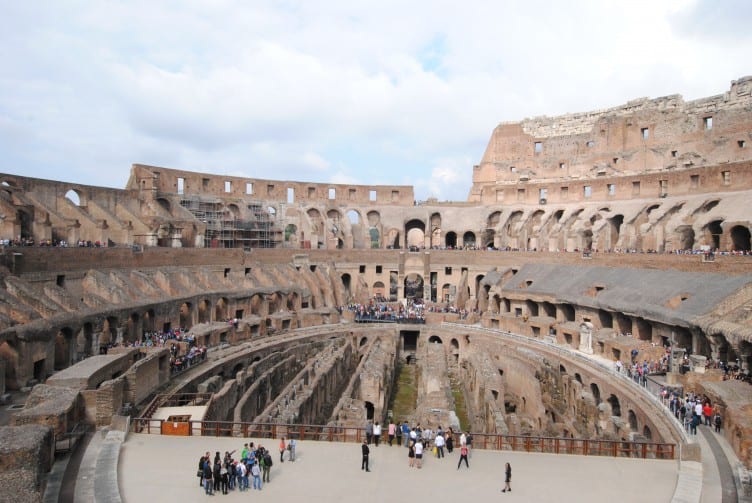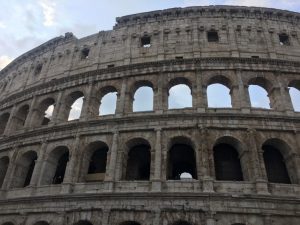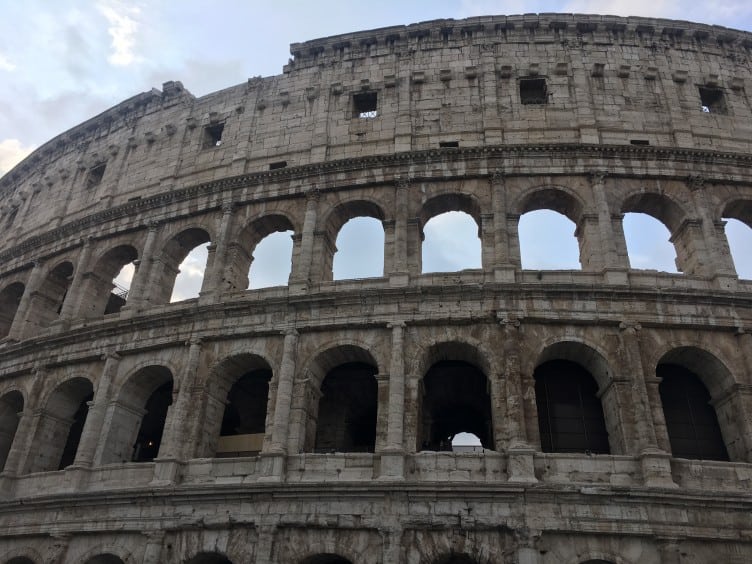 After the Colosseum, we stopped to rest at the cafe but it looked like a massive storm was coming so we pressed on and continued with the tour. According to her, every year on Easter Sunday, there is a storm. It is never good weather on Easter, so we didn't want to take our chances.
Palatine Hill
Palatine Hill is just down the way from the Colosseum, and the tickets are all in one, so there really is no sense in not visiting. Again, we were able to skip the lines because we were in a guided tour, and didn't have to wait for anyone to catch up for 20 toilet breaks, because we were in a private tour.
Once we entered the complex, it was surprisingly empty. I had to ask; why isn't there anyone here? They were all still at the Colosseum. Since we entered first thing in the morning, skipped the line and made the right choices throughout the Colosseum, we were able to complete it much faster than many others. Add to that, skipping this line, and we were "winners".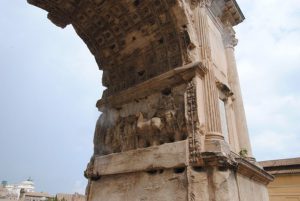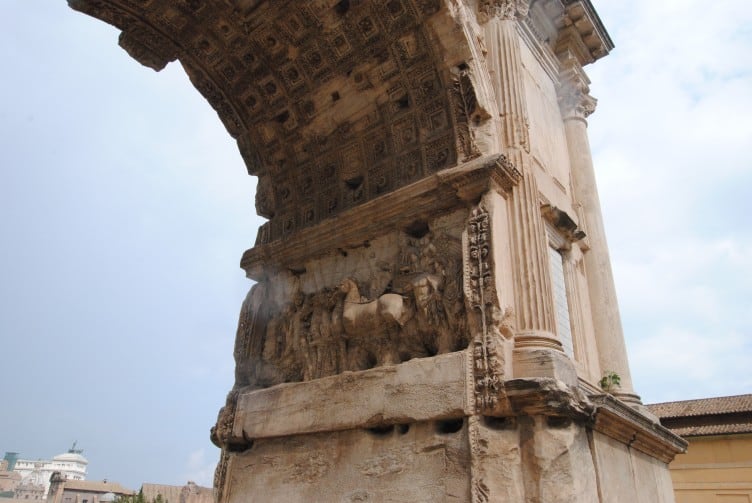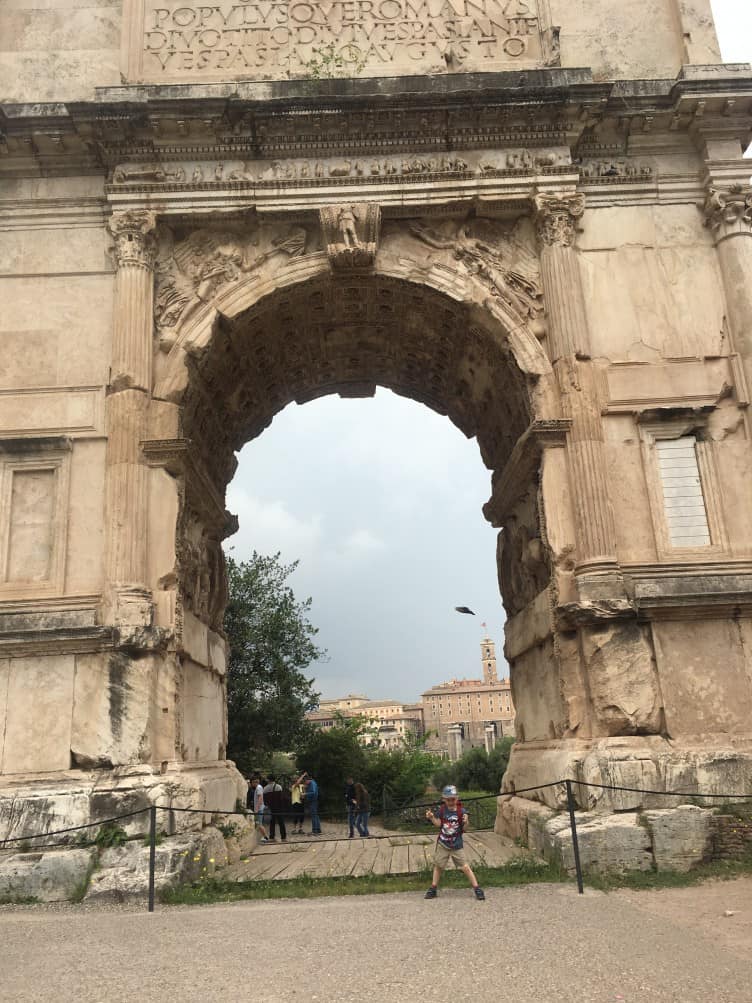 Part of the tour-guide book had before and after images of the sites. Archaeologists are able to approximate what the area used to look like in its original form, and compare it to its current form. It was great to see what we should be looking at – there were times where I had no idea if something was a wall, fence or anything of value at all. The images were able to help focus my attention.
For more Roman and Travel Inspiration, check us out on Instagram. Click here. 
There were water fountains everywhere. It was great because we had just finished two of our water bottles and he was still thirsty. Instead of grabbing something at the lonely vending machine, we simply refilled our bottles. If you don't have one, don't worry; cover the hole and a stream comes out the top like a drinking fountain from high school. Munchkin managed to drench himself trying to use it, but it was so hot it dried surprisingly quickly.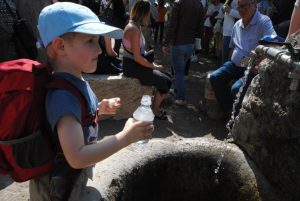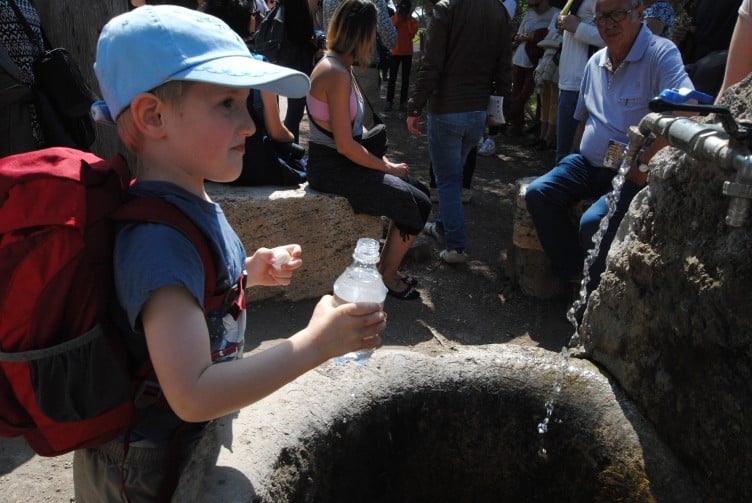 Ele also knew the best spots to stop for a rest, or for great pictures. The sun wasn't in our favour at the moment but the view was great, I assure you.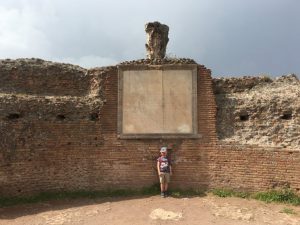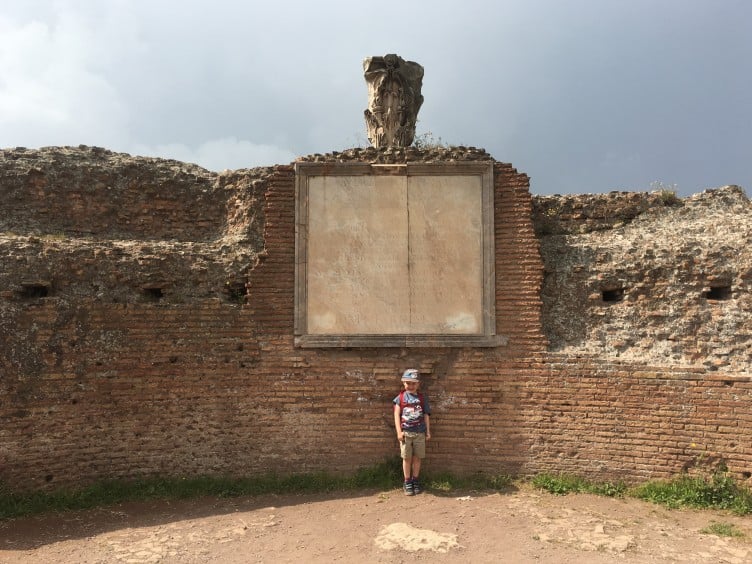 This is why we always carry a small first aid kit in our packs. There is even Polysporin and Band-Aids in his school bag when we go out for the day; you never know when he will trip over his own feet while standing still. This time, he was running along the path (after being warned not to) and he fell. He scrapped his arm and leg pretty good, matching his scratches from the other day on the other leg. Ele was so great; she told him that now he is a true Roman. No Roman has ever walked this path without falling at least once in their life. Once he saw blood, she said he was a Gladiator, because of the blood. He was a strong, brave boy that wasn't afraid of anything. He was so calm and quiet while we cleaned it out, this is so unusual for him (considering how often he falls) you would think he would be used to this by now.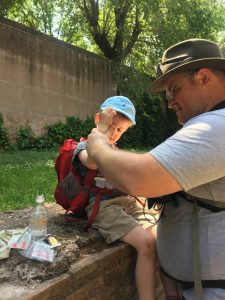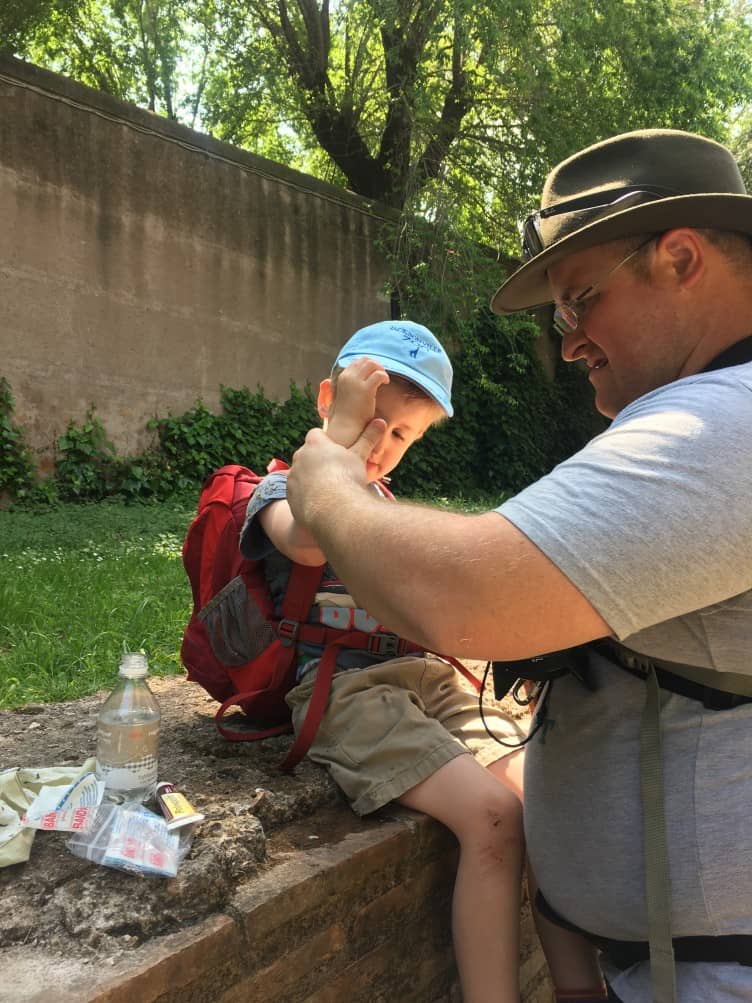 He managed to sucker her into picking him up. He doesn't usually take to strangers so well, must mean he likes her… or she was the only one willing to pick him up. Either way, he said she was his favourite because of it.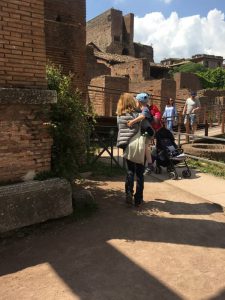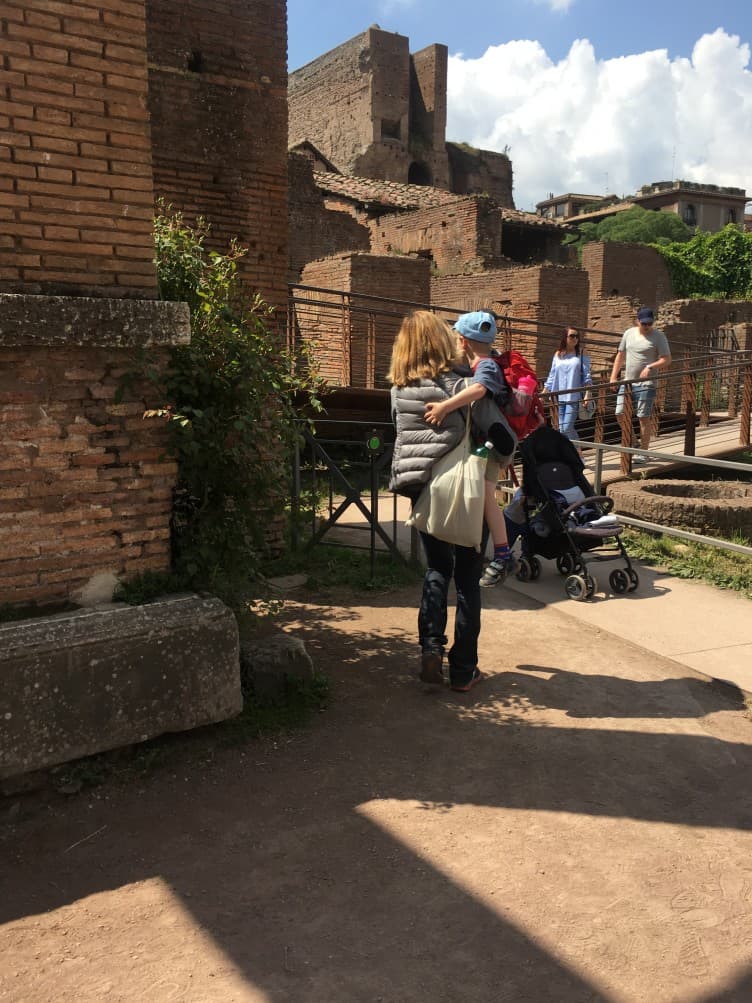 Roman Forum
We finished the morning off with a tour of the Roman Forum. This was a little busier than Palatine hill; probably because the Colosseum tourists were just "released" and decided to make the Forum their first stop. Either way, the area is large enough to accommodate everyone.
Baby Girl woke from her nap just in time to have a little walk and potty break before heading out.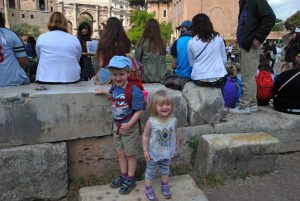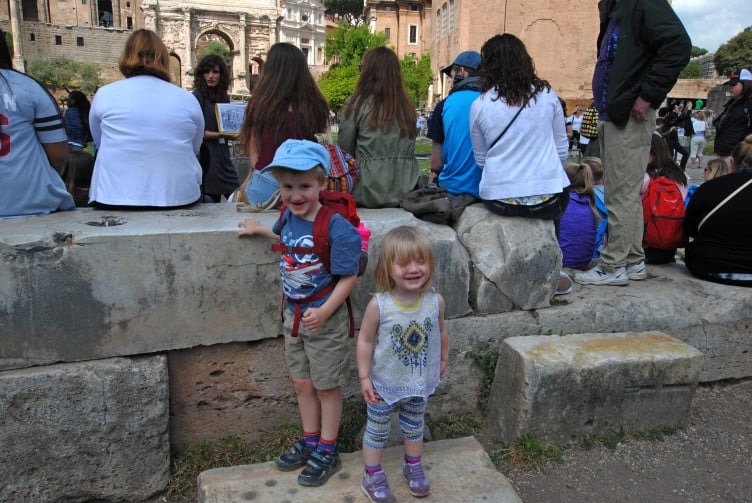 While the area is fantastic and I could have easily spent the whole day walking around, listening to Ele talk (and I'm sure she would have if I asked her too), there were zero food stalls within the site. I understand they want to keep the area as clean as possible, and so many brought their own food, but we were running low on snacks by this point and carrying around a 30 lb sleeping 2-year-old in the heat burns a lot of calories.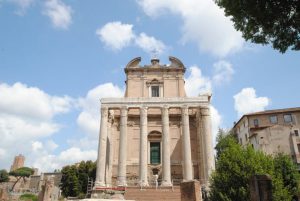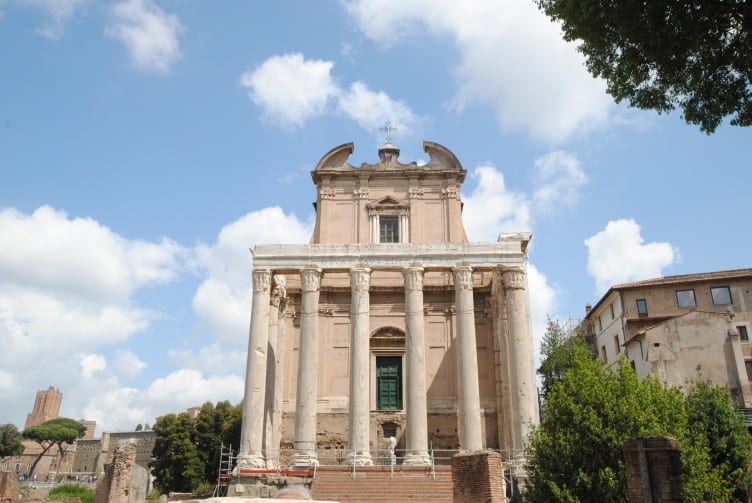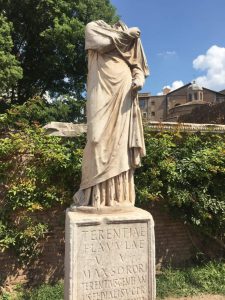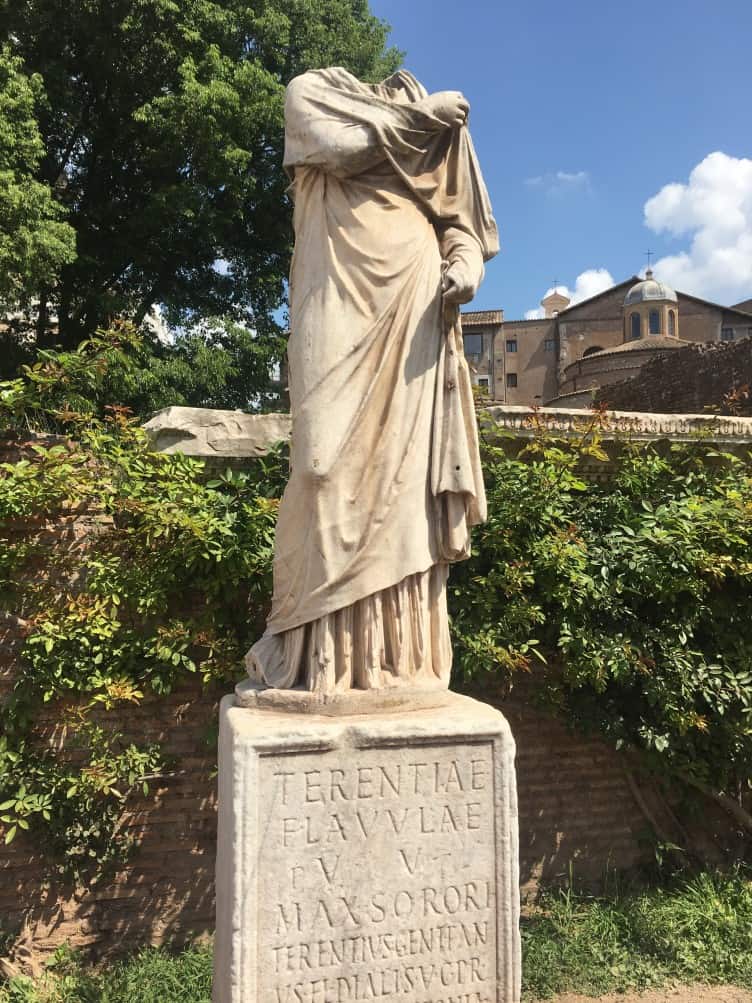 Bottom line
At the end of the day, I would not have done the Colosseum with kids if it weren't for Ele and OVEROME TOURS. She was fantastic at keeping Munchkin happy and included, and I learned so much about Roman history and archaeology. Hubby did a self-guided tour last time he was in Rome for business and he agrees with me; it's like he never went before, it didn't feel like the same place.
If you are still concerned about the price, I ask that you consider a few things; how will you be touring Rome? Do you plan on doing many free activities, or things that revolve around the kids? How important are these historic landmarks to you? For me, I wanted to know everything about them, but also knew that the last tour we took as a group was soiled by the kids' lack of focus and the volume in which they expressed that opinion.
You May Also Like…
The Vatican with Kids – A Guided Tour of the Vatican Museums
Munich Night Train to Rome with Kids
The Colosseum with kids: OVEROME TOURS
An excellent resource for planning all of Rome can we found with the Lonely Planet Rome Guide.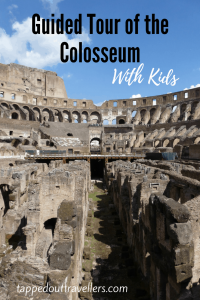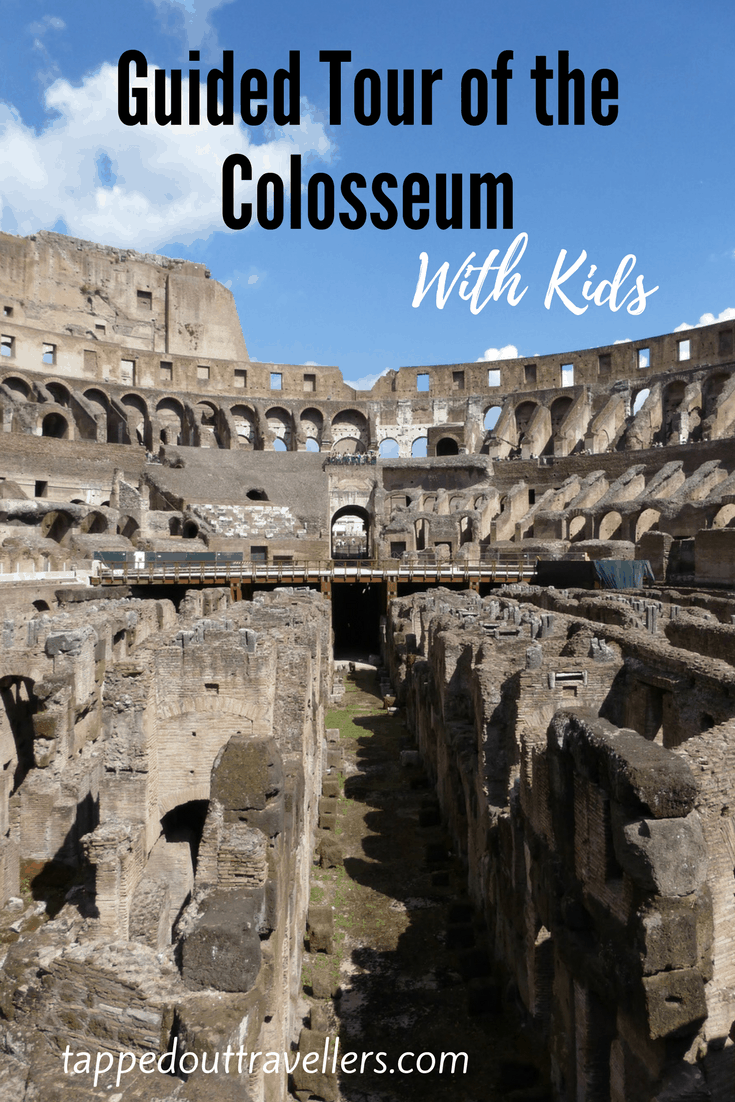 Do you have any Tapped Out Tips?
Questions or Comments? Join the conversation below.