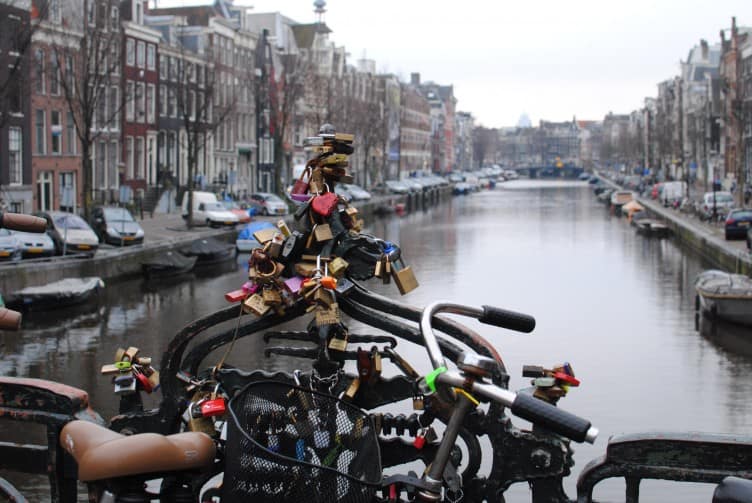 With these 10 day trips From Amsterdam, you can explore the heart of Dutch culture and experience some of the most interesting aspects of Dutch culture, and history.
[toc]
Brussels, Belgium
Home to more than 1 million people, Brussels, Belgium is a perfect little capital city to explore with the family. There is a little something for everyone; history, culture, fun and food/drink. When vacations days are pressed and you don't have much time to see everything on that mile-long to-do list, visit be sure to visit these top 10 things to do in Brussels with kids and you will be satisfied with your stay and can finally check Brussels off of your bucket list. Don't forget to purchase the Brussels card for discounted entrance.
Read Top things to do in Brussels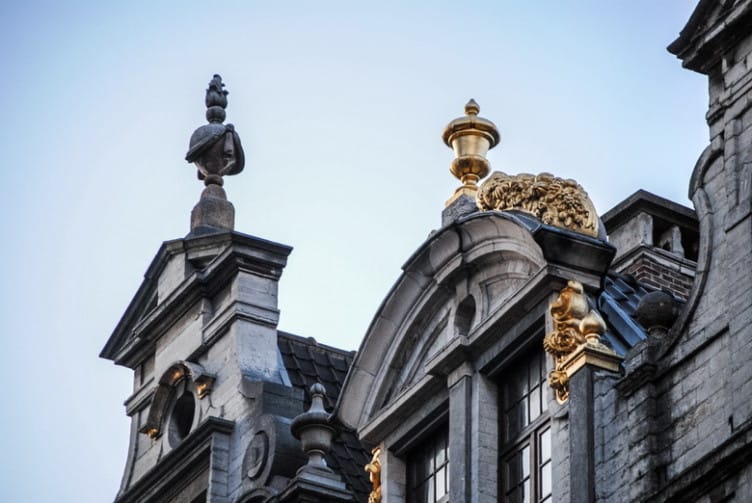 Kinderdijk
When thinking about a day trip to Amsterdam, Kinderdijk quickly comes to mind. It is a UNESCO world heritage site for its beautiful 18th-century windmills. It can be a bit of a drive from downtown Amsterdam (1.5 hours), but it is easy to spend a day at Kinderdijk and the surrounding towns.
Here is how we spent our day at Kinderdijk: We arrived early in the morning to beat the crowds and easily found street parking in the town (to avoid the paid parking areas at the entrance). It is free to walk around the windmills, but if you'd like to tour inside the three windmills that are open or take the boat ride, you'll have to pay an extra fee. We decided to pay the fee so that we could see the inner workings and living conditions inside the windmills. It is something NOT to miss.
We learned about the water management system with its mills, pumping stations, dikes and reservoirs to control flooring in the low lying land. We walked along the waterways on the small footpaths and saw plenty of bikes (another great option). There was also plenty to explore and see for our young son (and it was manageable with strollers). It gave us a wonderful glimpse into the daily life of families; from their small bunk beds tucked under the wheel mechanisms, to the gardens and animals they would tend to.
Delft
Delft is an amazing canal-ringed city in the Netherlands and is well known for its manufacturing of Delftware, the blue and white pottery is meticulously hand-painted. It is also a lively town at just over 100,000 people, and a hub for young people with the largest and oldest public technical university in the Netherlands (17,000 students).
We had the pleasure of visiting during their annual Kings Day in April. It is the Dutch national holiday in honor of King Willem-Alexander. The people in Delft celebrate similarly to those in Amsterdam, with a few less people. The day starts with an open flea market of sorts. Families bring their good to sell and a blanket to display them on. Everyone arrives early in the morning to stroll after a bit of coffee. There are bands playing in the open square near the Stadhuis Delft (City Hall). The restaurants are all open and people are singing and dancing in the square. The party continues on into the night.
After we enjoyed a bit of shopping and people watching, we headed over to Delft Pottery De Delftse Pauw to get a tour of how the pottery is manufactured and painted. Our children actually did really well on the tour for how young they were and we didn't make a reservation. There is also a lovely park just down the street if you need a break for the city.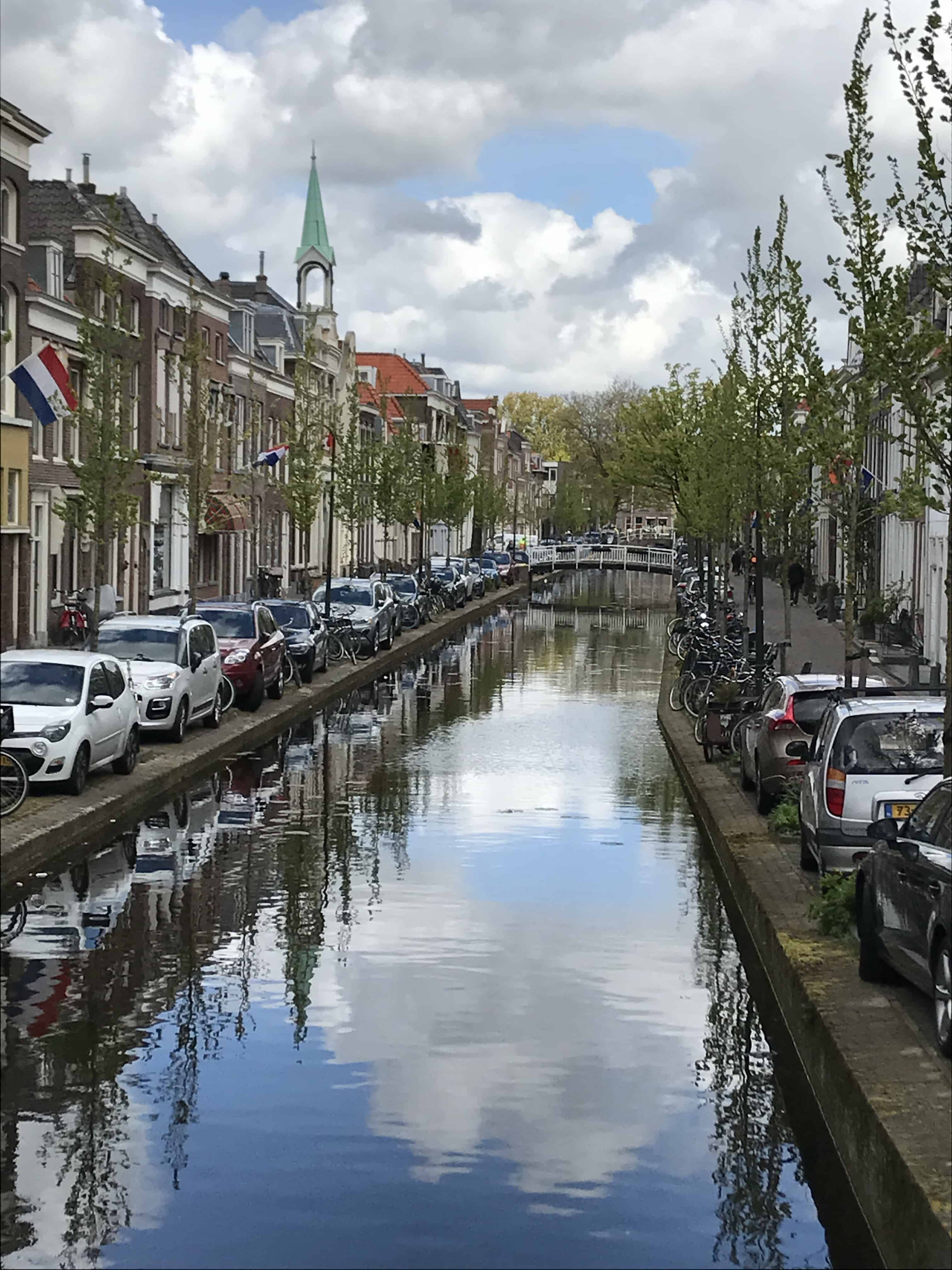 Cologne, Germany
Cologne (Koln) is a 2,000-year-old German city well known for the magnificent twin-spired Cologne Cathedral an epitome of glorious gothic architecture. There are several prime museums like Museum Ludwig and 12 Romanesque churches spread across the city which can be easily explored on foot.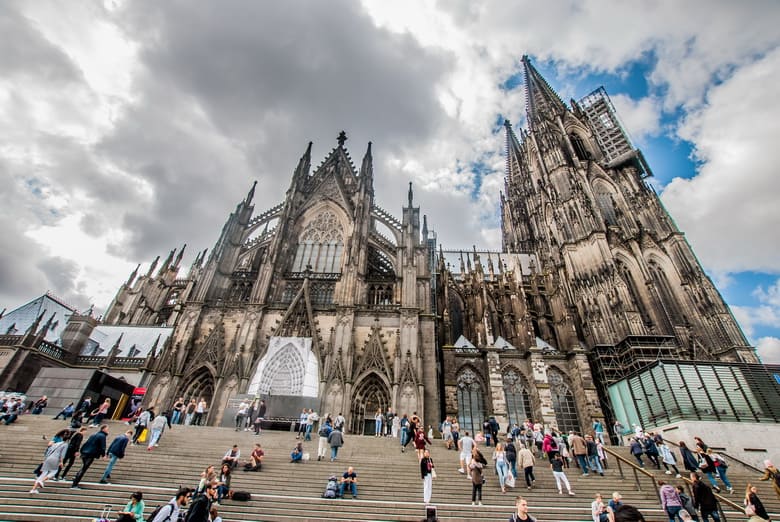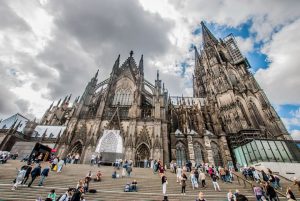 Dusseldorf, Germany
Dusseldorf is the beautiful home of over a half million people. It is also the capital city of the German state of North Rhine-Westphalia and the seventh most populous city in Germany. It has also been my home for the past 3 years and I love finding new and interesting things to visit with the kids, or when family comes to visit.
Read A Locals Guide to Dusseldorf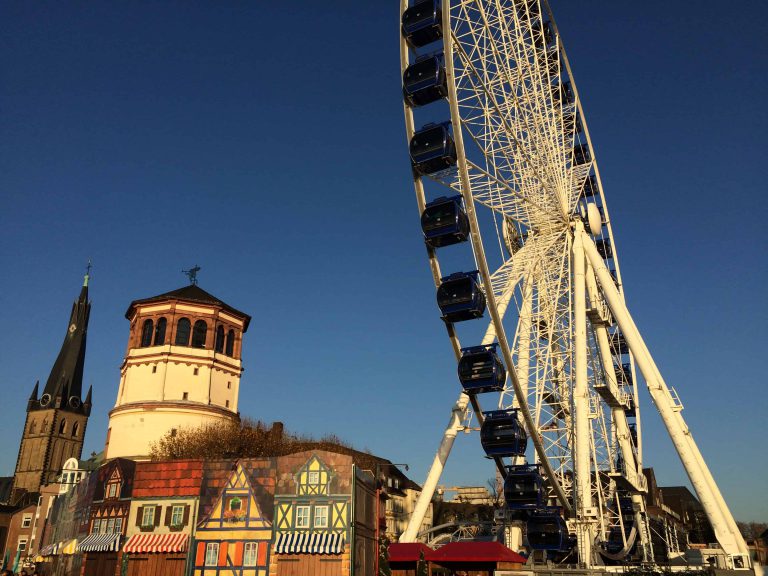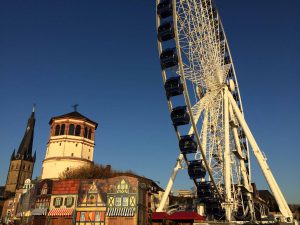 Efteling Park
Efteling Park is one of the world's oldest theme parks. In May 1935, the creators of Efteling opened a Sport Park. A year later, they added a playground, carousels, pony rides and a slide. Over the next few decades, the park continued to expand, adding the Efteling Nature Park Foundation in 1950 and by May 1952, the Fairytale Forest was opened, with ten fairy tales "huts". More attractions were added in 1984 and finally a hotel in 1992. Exploring Efteling Park with kids has since become easier and more fulfilling for the whole family.
Read our Adventures at Efteling Park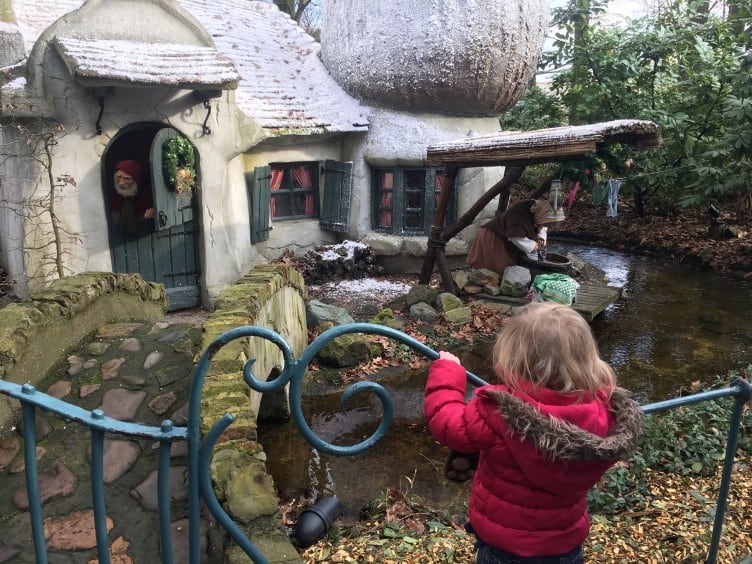 The Hague
The Hague (Dan Haag) is a quick drive from Amsterdam and sits nicely along the North Sea. The beach at Scheveningen, the name of the district within Dan Haag, is incredible. There is an incredible pier, a carousel, and terrific boardwalk to take an evening stroll. Further, into the city, there is the gorgeous Binnenhof – former center of the Dutch government, as well as the Madurodam. It holds a miniature model of Dutch landmarks, buildings, and cities. It was a huge hit with the kids and we loved the walk from the Japanese gardens to the Madurodam first thing in the morning.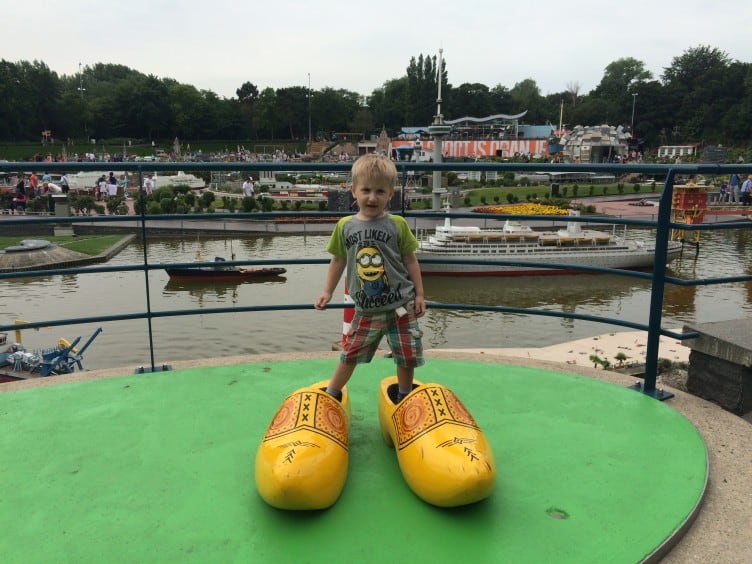 Rotterdam
For English speakers, you will have the opportunity to experience a majority Dutch-speaking city, the sites and sounds of this port city are prime for a day trip from Amsterdam. Between the Pannenkoekenboot, and Amphibious Bus through Splash tours, there are numerous ways to explore the city. The Euromast is a great way to get the bird's eye view is you aren't interested in a cruise, though it is not very handy or stroller friendly. Diergaardeblijdorp (Rotterdam Zoo) and Mini world Rotterdam are practically beside each other and could easily take up a whole themselves. Take a walk through Delfshaven and find yourself along the beautiful canals with traditional boats and an amazing windmill at the end of your journey.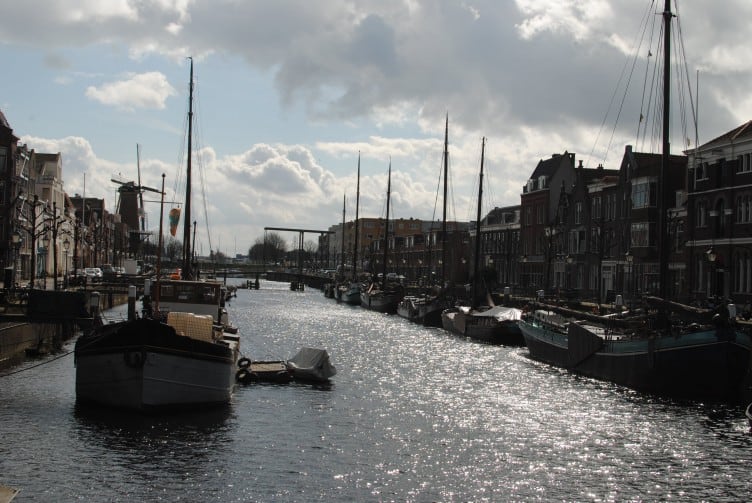 Zaanse Schans
A quick train ride from Amsterdam Central will lead you to the town of Zaanse. Follow the tourists or the handful of signs down a few streets, and try not to be too distracted by the amazing smell of chocolate and waffles in the air. Just over the bridge, you will start to see the fields of windmills. The entire area is free of charge, but there is a Zaanse Schans pass available for purchase at the entrance. Each building or museum has a different rate, while some are free. The windmills themselves cost 7 euro to enter and climb. The clog house is free of charge and this is where we spent most of our time; watching them make clogs from blocks of wood, then running around their shop trying to find the most "authentic" (aka cliché) Dutch souvenir for the family. There is also a pancake house (better known as Crepes in Canada as they are flat, not fluffy) and enormous clogs for that perfect photo. Windy days are great as you will see the windmills in action, so save those perfectly calm days for another town.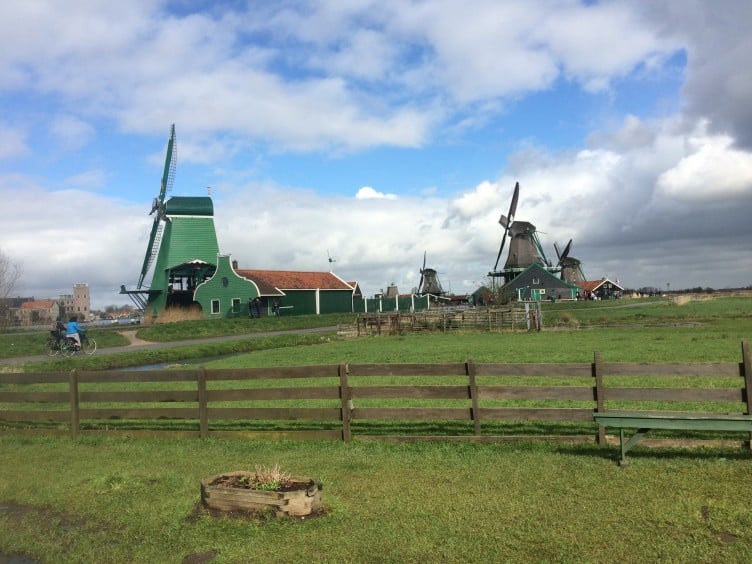 Amsterdam Forest
One of my favorite day trips from Amsterdam is a visit to Amsterdam Forest (Amsterdamse Bos). Amsterdam Forest is a huge artificial park, just 15 minutes by bike south from the city. The park offers something to all of us and is especially great for families! My favorite spot in Amsterdam Forest is Goat Farm Riddammerhoeve where kids can feed baby goats and cuddle with chickens. Although I don't have kids, I love to go there too and spend some time with the animals.
Furthermore, Amsterdam Forest is great for walking, cycling, spotting Scottish highland cows, admiring a cherry blossom park in Spring. I hope to inspire travelers to leave Amsterdam for a day and take the opportunity to explore the Dutch landscapes. Last but not least the park is home to a pancake restaurant and the goat farm has delicious Dutch apple pie with whipped cream.
Volendam
A day trip I'd recommend from Amsterdam is a visit to Volendam. And what better way to do this but by bike! The bike route to Volendam mainly follows the driveway and passes through a few other small towns. I loved that it was very well separated from the majority of the traffic and very well marked with directional signs. Volendam is a small fishing town on the shore of the Zuiderzee and a popular tourist destination close to Amsterdam. So expect many tourists there around lunch time, filling the cafes, souvenir shops, and fish stands (don't forget to try the herring!).


After tasting the local treats, make sure to take a short stroll away from the crowded shore area and into town. Even though we initially planned to get back to Amsterdam on the same route, we discovered a ferry in Volendam and decided to hop on it to get to the nearby peninsula of Marken and ride to Amsterdam from there. The bike route was going to be a bit shorter and we would also see something new. Marken is a tiny village that boasts its characteristic wooden houses. We got there late and most of the touristy things were closed. So we headed out and first made our way to the lighthouse on the far end of the peninsula for some cool photos. The bike route from Marken to Amsterdam crosses some farmland and small villages. Some of it is also shared with cars, but there were very few of those. So it was quieter and we got to enjoy the sunset 🙂
Haarleem
Haarlem is a medieval city, lively and less crowded than Amsterdam. The Grote Markt is always full of little tables with people sipping coffee in front of the Grote Kerk (the main Church) and others just cycling about. You will probably recognize this area because it has been featured pretty often on several travel guides for The Netherlands. Saturday brings a street market selling just about everything you desire, from wooden clogs to clothes, Dutch cheese, and flowers.
A visit to the Grote Kerk is the first thing I would suggest you explore, as the cathedral is magical and definitely worth your time. It dates back to the 14th century! Be sure to have a  stroll through the shopping area, with there narrow streets called "de Gouden Straatjes" (streets of Gold in Dutch). Near Haarleem one can see the Molen the Adrian, a very nice windmill open for guided tours with a small fee. From up there you will be able to take some amazing shots of the surrounding area.
For dining, you can't miss De Jopenkerk, the best brewery I've found in the Netherlands. Located in a former Church in the city center, its beautiful original appearance is preserved here, with fantastic beer you can enjoy a delicious platter of cheese and sausages.
Keukenhof
Forget what you've heard about Amsterdam.  Sure, it has the red light district. Ok yes, marijuana is readily available.  But there is something else growing all over Holland that brings even more visitors from around the world.  Just outside of the heart of Amsterdam, even non-flower lovers can find delight in The World's Largest Tulip Festival where not one, not two, but SEVEN million tulips can be found in beautiful, arrangements rivaling art decor! But be sure to get there during prime time tulip season, which is approximately late April to late May.
Read our Keukenhof day trip
Edam
How about a day trip to Edam, one of the two main cheese towns in The Netherlands. Edam is only about 30 minutes from Amsterdam. The town itself is a beautiful small town with very cute bridges, narrow cobbled streets, and beautiful houses. Getting around town with young children is a breeze. With the main attraction being cheese there are quite a few shops in town for sampling and buying cheeses. With luck you will explore this corner of the Netherlands in July or August, where they have a fun market every Wednesday.
Utrecht
Only half an hour by intercity train from Amsterdam, Utrecht is a beautiful medieval city also set on canals. The canal area of the city is the perfect place to wander looking up at the centuries-old houses above. You can even hire boats to explore the waterways. Don't miss the impressive Dom Tower – the tallest bell tower in the Netherlands. If you are visiting the area with small children the Miffy (Nijntje in Dutch) Museum is an absolute delight. Children can explore Miffy's world with lots of pretend play, arts and crafts. Across the road, at the Centraal Museum, you can discover more about Utrecht's art and design heritage and the work of Miffy's creator Dick Bruna.
Sprookjeswonderland
Sprookjeswonderland (literally 'fairytale wonderland') located in Enkhuizen is a perfect day trip from Amsterdam for young kids. It's a fun theme park for the little ones. Cute ladybug boats, a mechanic horseback ride and automated oldtimer cars instead of thrilling rides, loud music, and sensation. Kids will love exploring the enchanted forest with gnomes, elves, wizards and lots of familiar fairy tale characters. In several locations in the park, you'll find shows, all automated with puppets. Kids up till the age of 7 will love this cute fairy tale park.
There's a direct train connection between Amsterdam Central Station and Enkhuizen (60 mins), from there you can either walk to the park (20 minutes) or take a taxi. In the summer months, there's also a special Sprookjeswonderland tram to take you to the park. Compared to other major attractions in the Netherlands the park is surprisingly affordable and costs €9,95 per ticket (kids 0-2 have free entrance), with free parking. Right next to Sprookjeswonderland you find Enkhuizerzand, with the municipal pool and a beach on the IJsselmeer. Another popular attraction nearby is the Zuiderzeemuseum.
 

Where to Stay in Amsterdam

We have previously explored how much "fun" it is to find family and budget-friendly accommodations near the city centers can be.

If you missed it, you can find that here.

Best Budget Hotel: Dutch Masters Short Stay Apartments

Best Mid-Range Hotel: XO Hotels Blue Square

Best Luxury Hotel: Grand Hotel Downtown

Best Airport Hotel: Hilton Amsterdam Airport Schiphol

An excellent resource for planning all of Germany can we found with the Lonely Planet Netherlands Guide
Your Thoughts...
Please share your thoughts in the comments or reach out on social media...We would love to hear from you.
You May Also Like
Best Things To Do in Amsterdam With Kids
A weekend in Amsterdam with Kids
Amsterdam with Kids, Visiting the Keukenhof Tulip Gardens
Our Guide to the Best Travel Strollers of 2018