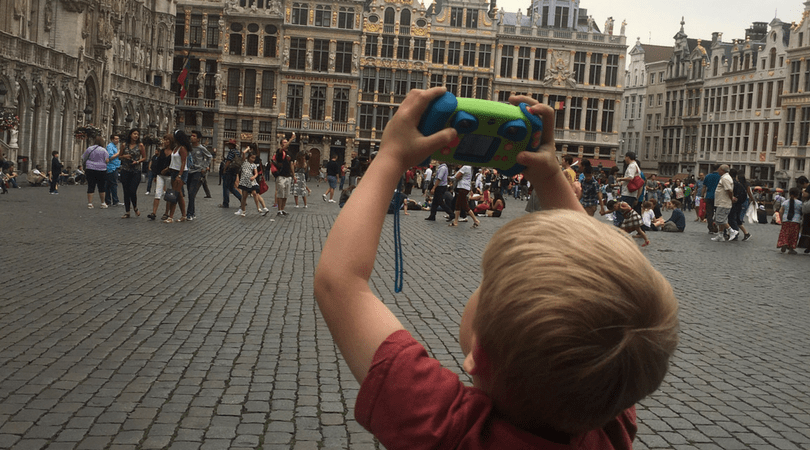 There are many reasons why your kid wants a camera while on vacation; experience the location, copy mom and dad as they take images, and free souvenirs, amongst other things. But should you give the kids a camera? They are kids, after all, they'll just break it or lose it.
Why do you need a kids' camera for your next vacation?
Curious – children are naturally curious about the world. They want to explore the world like we do, and capture those images for a later date
Individuality – being allowed to control their own entertainment is important to kids. They want to be in charge and since I believe in picking my battles, having a simple kids' camera on hand makes it that much easier.
No "photography rules" – unlike adults, kids don't care about photography rules. They don't even care if the photo turns out or not, they just like the act of taking a picture.
Accessible – no need to read or write. Kids don't need to be able to know much in order to use a simple digital camera. Just point and shoot and away they go.
Instant gratification – while I don't generally preach "instant gratification", showing the children that their hard work has paid off – they learned the functions of the camera, found an image-worthy subject, aimed, and held the camera still long enough to capture the picture. Now they can see their work on the screen, to be saved for years to come.
Observation skills – children have a way of noticing things that adults may miss. Intricate patterns in the stone, for example, or the various shoes fellow travelers are sporting that day. Being that much lower to the ground has a way of changing the perspective of the world.
This post may contain affiliate links.
To which I earn a small commission, at zero cost to you!
Find more info in our
Privacy Policy
.
Best Digital Cameras for Kids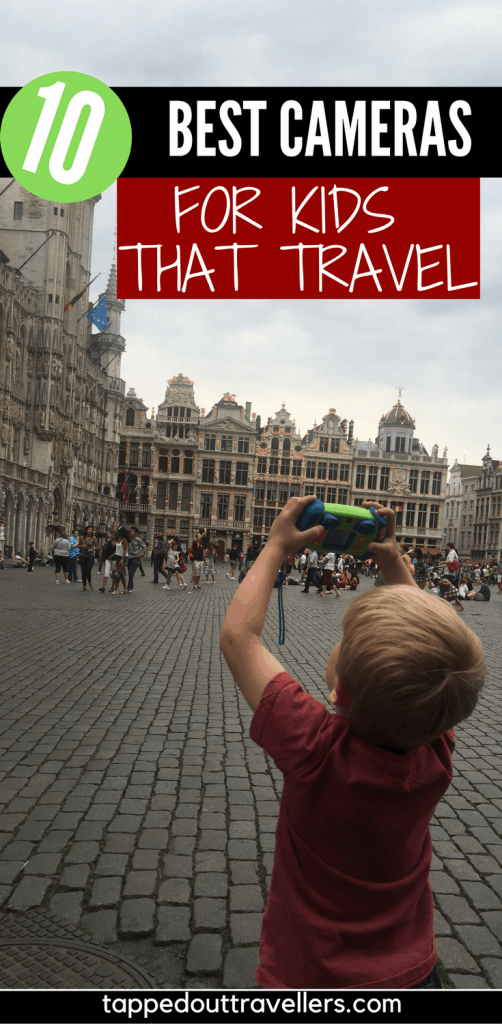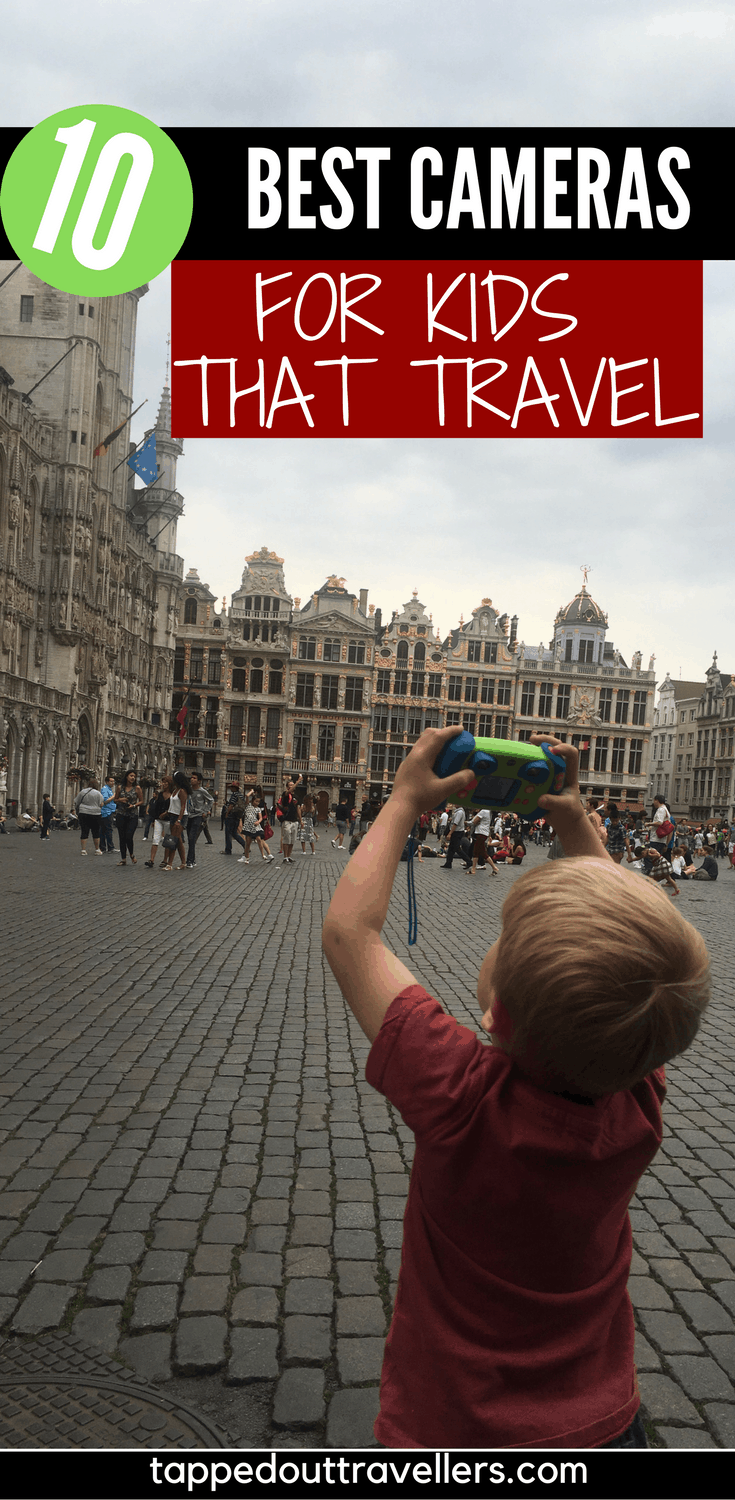 Types of Kids Cameras
Kids Underwater Camera
It's the perfect travel companion, ready to capture all your adventures and fun selfies – even underwater. Rugged, compact, and lightweight, it goes anywhere and can handle every challenging journey, from the bumpiest, dustiest desert road tour to underwater selfies amid the coral reefs.
Pros: Since they are waterproof, they can be taken on many more adventures and no one has to worry about the camera's functionality afterward. Also, this means parents don't need to be afraid of the toddlers dropping their camera in the tub or a mud puddle while they take practice pictures.
Cons: The housing can leave audio files a little "tinny", or sounding boxed in. Unless the camera can come out of the waterproof housing for non-water-based pictures, there is no way around this feature. However, cameras with external housing have a risk of leaking, even if that risk is small, compared to a camera that is solid and waterproof.
The Ivation Underwater Shockproof Digital Camera is another example of a fully waterproof, droppable camera.


Practice Camera
Pros: Allows kids to learn the various functions of a camera; pressing buttons, centering the image, posing the subject, and being responsible with their property, without costing a small fortune should something happen to it. Training wheels for digital photography.
Cons: The quality of the images is something to be desired and may put off a child from photography. These cameras are not meant for older kids, as they are more about the quality of their work, instead of the act of taking photos and doing the same as mom and dad.
Video Cameras for Kids
Pros: I also advocate for multipurpose products. If I can get 1 product that does the same as 2 or 3, why not? Practice photography and videography at the same time, without having to buy a separate unit.
Cons: Because it can do more, these units tend to cost more than a standard practice camera. There are also a few more options for the children to learn, so it is best recommended for the older kids as they will be less likely to be frustrated with so many options.
Don't forget your SD Cards, from here, and the batteries found here. Not all cameras come with these accessories and having a spare isn't always a bad thing.
Hopefully, I've helped you find the Best Kids' Camera for your needs.
Your Thoughts...
Please share your thoughts in the comments or reach out on social media...We would love to hear from you.
You May Also Like…