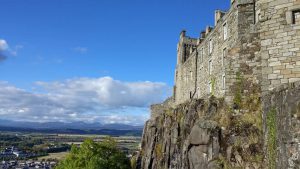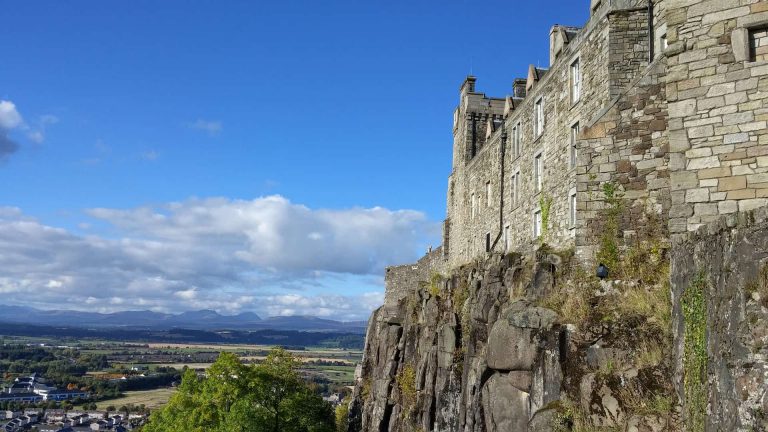 Finding a tour that allows kids isn't easy. Finding one that allows under 10 is nearly impossible. Here is our list of popular tours within and from Edinburgh that allow children and teens, and won't break the bank.
Popular Tours from Edinburgh with Kids
Day trips and multi-day trips. For insurance reasons, we are told that under 5's are not allowed to join on these tours, unless otherwise noted.
This post may contain affiliate links.
To which I earn a small commission, at zero cost to you!
Find more info in our
Privacy Policy
.
Multiday Trips from Edinburgh
This tour is perfect for those die-hard fans looking for the ultimate 'Outlander' experience.
Visiting the locations used in 'Cross-stitch' the smash hit book by Diana Gabaldon and subsequently 'Outlander', the TV programme that followed. Your Guide will take you on a journey to some of the most iconic film sites as well as telling you stories of the famous Jacobite rebellion and other key historic battles.
This trip unites the history and legends of each location in its own right as well as exploring much of the Scottish Highlands such as Glencoe, Loch Ness and some of the film's most famous sights such as Doune Castle and Culloden.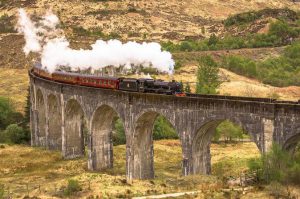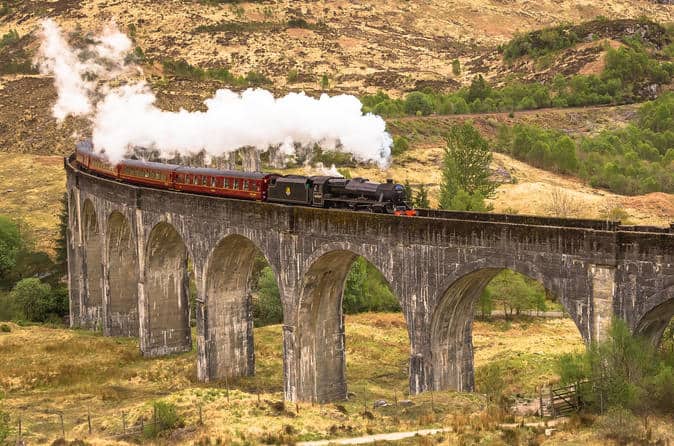 Experience the Highland beauty of the Isle of Skye on a 3-day excursion from Edinburgh. You'll spend two nights on the Isle of Skye, see legendary Loch Ness and ride one of the world's most famous steam trains, the West Highland Line, as seen in the Harry Potter films.
Venture to the far-flung Orkney Islands on a 5-day tour from Edinburgh with 3-star accommodation included, and visit top Highland towns and attractions, too! With a friendly guide, travel through the Highlands, visiting Loch Ness and Glencoe, and pass John o'Groats on route to the stunning Orkney Island archipelago. With Kirkwall (Orkney's capital) as your base, discover the area's historical highlights such as Lamb Holm Italian Chapel and the Standing Stones of Stenness. On route back to Edinburgh, call in at the 15th-century ruins of Ardvreck Castle and Culloden Moor, an important Jacobite battlefield. Overnight stays in Inverness and Ullapool are included, plus two nights in Kirkwall.
Spend two days exploring Loch Ness and Inverness, past and present, on a small-group trip to the Scottish Highlands from Edinburgh. As you enjoy scenic drives and historic landmarks, your eyes will pop at the dramatically beautiful landscape. With a maximum group size of 16 passengers, this leisurely two-day excursion allows you to have a memorable and personal experience in two of Scotland's favourite locations.
This tour takes you to the West coast, through the Highlands over to Skye and then up to the Orkney Isles with incredible driver-guides and comfortable panoramic windowed mini-buses and mini-coaches. Enjoy a ride on the Jacobite Steam Train, visit Loch Lomond and the Trossachs and The Cairngorms National Parks, Loch Ness, Culloden, Glen Coe, Eilean Donan Castle, Skara Brae, Maes Howe, the Ring of Brodgar and other landmarks of Scotland's rich history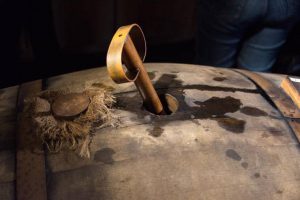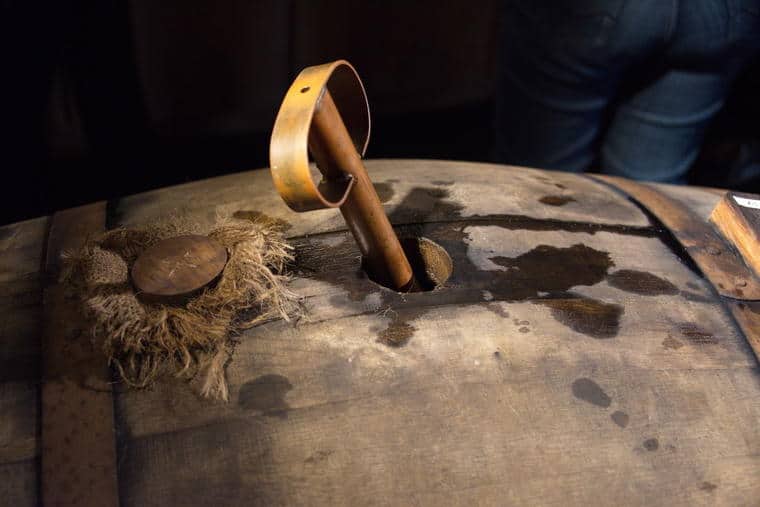 Leave Edinburgh behind by ferry for Islay on this 4-day small-group tour. Port Ellen will be your base for the duration of the tour as you visit six distilleries, including Glengoyne, Bowmore, Ardbeg, and Kilchoman. Enjoy sightseeing at Loch Lomond and Kilmartin as well. Your accommodation, transportation, and driver/guide are included on this tour. Whiskey distillery fees are not included.
This tour takes you to the West coast, through the Highlands over to Skye and then up to the Orkney Isles with incredible driver-guides and comfortable panoramic windowed mini-buses and mini-coaches. Enjoy a ride on the Jacobite Steam Train, visit Loch Lomond and the Trossachs and The Cairngorms National Parks, Loch Ness, Culloden, Glen Coe, Eilean Donan Castle, Skara Brae, Maes Howe, the Ring of Brodgar and other landmarks of Scotland's rich history.
Day Trips from Edinburgh
Explore Loch Ness, Glencoe and the Scottish Highlands on this 12-hour tour from Edinburgh. Depart from Edinburgh by air-conditioned minivan and travel out into the Scottish Highlands to Glencoe with your guide. Stop at Fort Augustus on the banks of Loch Ness at marvel at the spectacular scenery, then continue on to explore the Cairngorms National Park. Admire the majestic mountain of Craig Meagaidh and continue through the Drummochter mountain pass to visit the Victorian town of Pitlochry. Group size limited to 16 to ensure a personalized experience.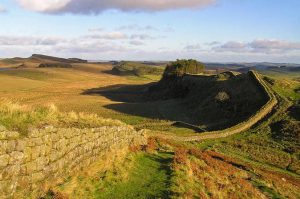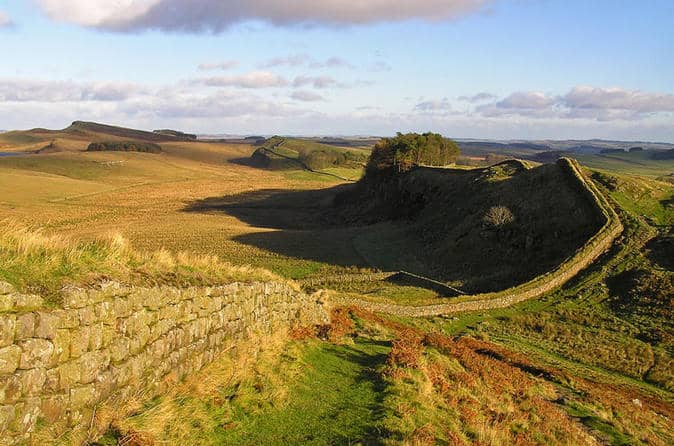 Join this small group tour (maximum 16 passengers) and travel to the amazing and mysterious 15th century Rosslyn Chapel, across the historic Scotland/England border and south to Hadrian's Wall, a World Heritage Site celebrating the power – and northern limit – of the Roman Empire. Other highlights on this tour include the mighty Abbeys of Melrose and Jedburgh as you journey at a relaxed pace through the beautiful Borderlands
Go on a fantastic tour from Edinburgh to explore the legendary myths of Loch Ness and enjoy the diverse range of Scottish Highland scenery. Drive through the forests and rivers of Highland Perthshire and get a glimpse of dramatic Glen Coe – the site of the Massacre of Glencoe. See Ben Nevis, the highest mountain in the British Isles, and enjoy a typical Scottish picnic lunch before taking in magnificent views of the Forth Bridge.
Travel to Stirling Castle and Loch Lomond in style on a small-group tour by Mercedes minivan from Edinburgh. With a maximum group size of 16 passengers, you are sure to have a memorable and personal experience on this special excursion to Stirling and Loch Lomond.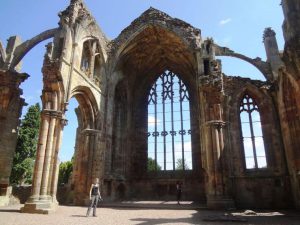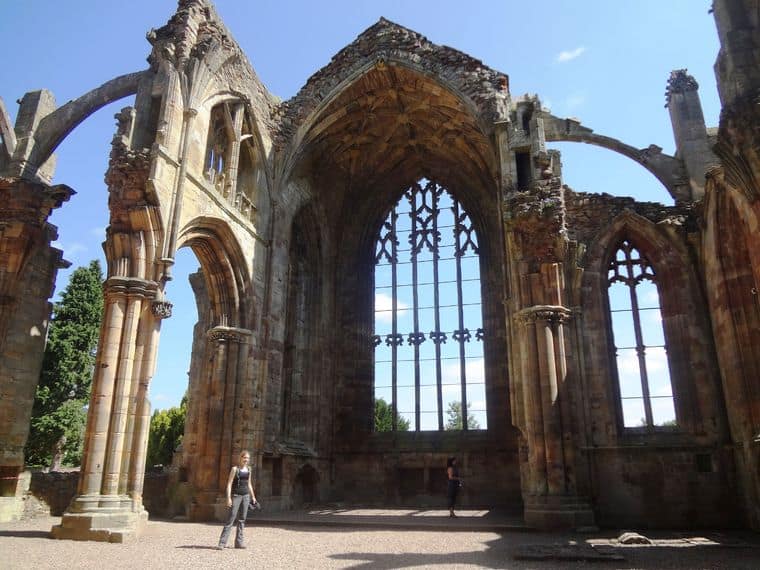 Visit Rosslyn Chapel and learn the truth about the Holy Grail on a "Da Vinci Code" tour to the Scottish Borders. You'll hear the true history of the famous Rosslyn Chapel and visit the lovely town of Melrose on this small group tour.
With a maximum group size of 16 passengers, you are sure to have a memorable and personal experience on this day trip to locations made famous by Dan Brown's best-selling novel The Da Vinci Code. Travelling in a small group means you can reach out-of-the-way places to discover the real Scotland!
Travel through 2,000 years of history as you visit ancient Roman sites such as Hadrian's Wall, Dere Street, Birdoswald Fort, Steel Rigg and historic villages along the border of Scotland and England. You'll drive through stunning scenery in Northumberland National Park, the Irthing Valley and the Southern Uplands and learn about the Anglo-Scottish wars of the 14th–16th centuries. Your professional guide will illuminate the fascinating history of Roman Britain and the Scottish Borders on this small-group (limited to 16 people) day tour from Edinburgh.
Sightseeing Tours of Edinburgh
Explore Edinburgh with a hop-on-hop-off bus tour ticket, and see the city's royal sights at your own pace. An easy and convenient way to experience the Scottish capital, this unique ticket offers unlimited travel on five different tour bus routes for 48 hours. Enjoy 360-degree panoramic views from the top deck of the bus, informative audio commentary, and the flexibility to hop on and off at any of the well-placed stops dotted around the city. This ticket also includes admission to noteworthy royal attractions including Edinburgh Castle, Royal Yacht Britannia and the Palace of Holyroodhouse.
There is no minimum age requirement for this tour.
Edinburgh Castle dominates this Scottish city of half a million people. Set on a dead volcano, the castle is an imposing sight with its thick defensive walls. This 1.5-hour tour gives you an insider's view of the city's number one attraction, first letting you skip the line and then revealing the secrets of this fortress, from one of the world's few official dog cemeteries to the smallest shrine in the world. Learn about the castle's wicked and wonderful history from the guide.
There is no minimum age requirement for this tour.
Discover the story of Scotland through our capital city and our National Museum. You will see the places where history happened, follow our story through iconic exhibitions and complete your tour at the Museum Brasserie with tea and a scone.
You'll meet your Mercat guide in the heart of Edinburgh's Old Town at the Mercat Cross, the site of executions and proclamations. Together you will explore key locations and stories hidden around the Royal Mile. See a city of the past, which goes unnoticed for many, a city where commoners, Queens and criminals once walked.
Led by either the holder of a Ph.D. in Scottish history or a guide with decades of experience providing historic tours in Scotland's capital, this 90-minute tour is a fascinating journey through Edinburgh's celebrated Old Town. Revel in the majesty of the famous Royal Mile with its stunning architecture, but also visit the secluded closes and courts lying just off the High Street and discover their dramatic stories. Find out about the world famous poets, novelists, philosophers and inventors who called this neighbourhood home but also the notorious thieves, murderers and bodysnatchers who stalked the streets after dark. The tour includes a trip through Canongate Kirkyard and a visit to our underground vaults below South Bridge, where you will find out how it came to be and who used to live there.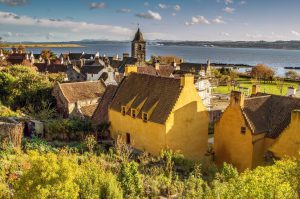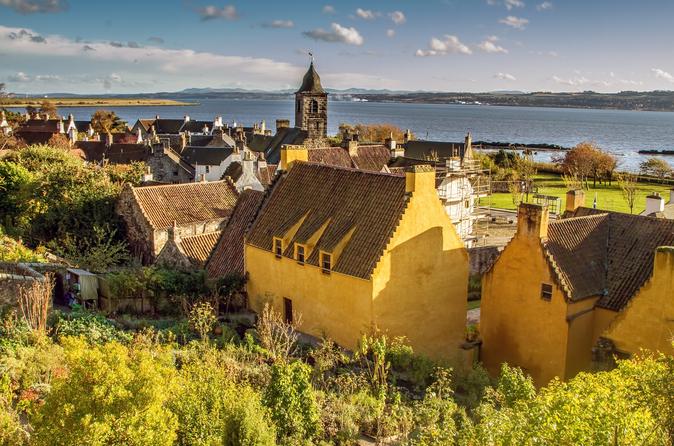 Enjoy a one day tour visiting filming locations of the award-winning TV series, Outlander. Visit castles, palaces and mansions. Explore Linlithgow Palace, Outlander's Wentworth Prison; see Blackness Castle, the Headquarters of Black Jack Randall, and explore the Royal Burgh of Culross, Claire's herb garden; and many more!
This 50-minute guided tour starting at 10 am daily, is ideal for whisky novices and families, is the perfect introduction to the world of whisky. Discover the whisky making process on the bubbling barrel ride through a replica distillery. Explore the five Scotch whisky-producing regions and learn how the geography and weather combine to create regional characteristics shaping a single malt whisky's unique flavour. Delve into the history and alchemy of blending, and learn how the art of creating a perfectly balanced blended Scotch whisky came about. Finally, enjoy a guided tasting of your chosen whisky within the world's largest collection of Scotch whisky. The Tour cannot be changed to a different time
There is no minimum age requirement for this tour.
Prepurchased Entrance Tickets for Attractions in Edinburgh
There are no minimum age requirements for these attractions unless otherwise noted
Enjoy free entry to 90 National Trust for Scotland attractions with the Discover Ticket — a flexible sightseeing pass that allows you to visit the historical sites and landmarks that interest you most. Step back in time at Culzean Castle; treat the kids to family-friendly visitor attractions such as the Battle of Bannockburn experience, and learn about Scottish poetry at Robert Burns Birthplace Museum. Choose from a 3-day or 7-day ticket and sightsee as you wish; both options include an attraction guidebook that contains fascinating historical facts.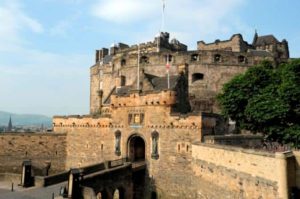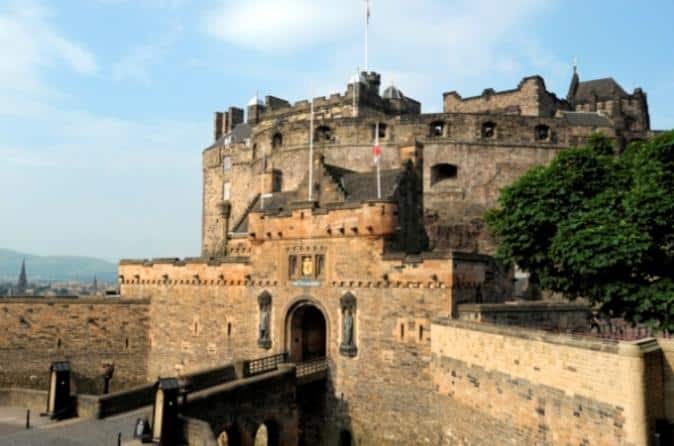 Discover one of Scotland's most famous historical attractions at your own pace with this ticket to Edinburgh Castle. Bypass the entrance queue and take your time exploring the castle's public rooms and exhibitions halls while learning about the events and battles that shaped Scottish history. See where Mary Queen of Scots gave birth to her son in the Royal Palace, and visit the on-site National War Museum to see Scottish military artifacts.
Discover Edinburgh's hidden history on a 1 hour underground guided tour at The Real Mary King's Close. Tours run every day and depart every 15 minutes. With a costumed character tour guide, uncover the true story of how a network of Old Town streets found itself buried forever beneath Edinburgh's Royal Mile. A top quality visitor attraction, allowing you to see for yourself what daily life was like in the 17th Century for both rich and poor. The maximum tour capacity is 20 people so this is an intimate and personal experience
Minimum age is 5 years old to attend this tour. This tour is not handicapped accessible.
Skip the line! Purchase your ticket to The Edinburgh Dungeon ahead of time to take advantage of jumping the queue and gaining fast track entry. Don't waste time waiting in lines on vacation!
The Edinburgh Dungeon uses live actors, shows, a spooky ride and interactive special effects to take you on a unique journey through Scotland's most horrible history. Meet the ghosts of the city when you delve into the world of the paranormal in Scotland's haunted capital.
Everything that you see is based on real historical events from the brutal Clan Wars, to Edinburgh's Great Fire and the Anatomy Theatre. With a chilling boat ride into the lair of cannibal Sawney Bean, the Edinburgh Dungeon provides a thrilling and fun experience that will leave you screaming for more!
We recommend spending one hour at the Edinburgh Dungeon
Children 4 years and under will not be admitted to the Dungeon
A unique five-star visitor experience and recommended by BBC News as "Scotland's leading visitor-friendly attraction", The Royal Yacht Britannia is an essential visit whilst in Edinburgh. For over forty years, the Royal Yacht sailed over one million miles on nearly a thousand official visits for the British Royal Family. Now berthed in Edinburgh's historic port of Leith, Britannia is a fascinating visitor attraction.
This tour is open to children of all ages, has a lift for strollers and wheelchairs and the Royal Tea Room is handi–accessible.
Make the most of your time in Scotland and experience the culture, heritage and scenery that makes Scotland so unique! On this full day tour, you visit a magnificent and important castle, the stunning Loch Lomond, a quaint Scottish town and have a dram of whiskey at Glengoyne Distillery while learning about this national heritage.
A fantastic day out packed with experiences and sights that Scotland is famous for!
Infants age 0-1 are free provided they do not occupy a seat, please add a child ticket to your booking if you would like to reserve a seat for infants.
Part of the UNESCO World Heritage Site, this Robert Adam masterpiece is situated in the city's elegant New Town, in Charlotte Square. This historic house is adjacent to Bute House, the official residence of the First Minister of Scotland and was at the cornerstone of Edinburgh's New Town development in its day– a statement in luxury in an age of enlightenment for those who could afford it.
Make use of an entrance ticket to Linlithgow Palace near Edinburgh and discover one of Scotland's finest royal palaces at your own pace. Set atop a mound overlooking Linlithgow Loch, the former Stuart royal residence has remained roofless and uninhabited since it was ravaged by a fire in the 18th century. Stroll along the cobbled walkways and make your own way from room to room. Explore the great hall, court kitchen, royal chapel and more, before taking in exquisite views across Scotland from Queen Margaret's Bower.
The posts and pages of Tapped Out Travellers
do contain affiliate links that we earn a small commission for,
they come at no extra cost to you!