[fusion_builder_container hundred_percent="no" equal_height_columns="no" menu_anchor="" hide_on_mobile="small-visibility,medium-visibility,large-visibility" class="" id="" background_color="" background_image="" background_position="center center" background_repeat="no-repeat" fade="no" background_parallax="none" parallax_speed="0.3″ video_mp4="" video_webm="" video_ogv="" video_url="" video_aspect_ratio="16:9″ video_loop="yes" video_mute="yes" overlay_color="" video_preview_image="" border_size="" border_color="" border_style="solid" padding_top="" padding_bottom="" padding_left="" padding_right=""][fusion_builder_row][fusion_builder_column type="1_1″ layout="1_1″ background_position="left top" background_color="" border_size="" border_color="" border_style="solid" border_position="all" spacing="yes" background_image="" background_repeat="no-repeat" padding_top="" padding_right="" padding_bottom="" padding_left="" margin_top="0px" margin_bottom="0px" class="" id="" animation_type="" animation_speed="0.3″ animation_direction="left" hide_on_mobile="small-visibility,medium-visibility,large-visibility" center_content="no" last="no" min_height="" hover_type="none" link=""][fusion_text]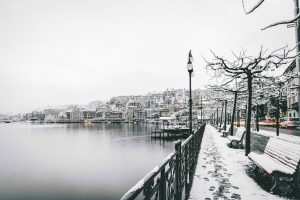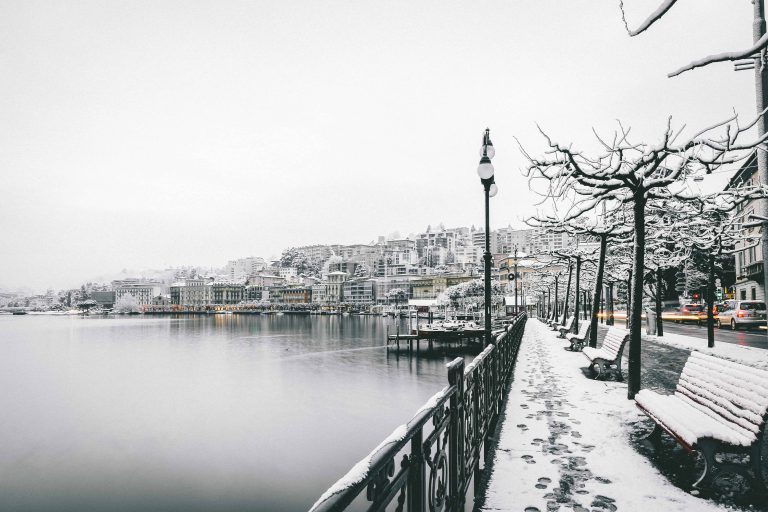 Greatest photos to come out of Europe during Emmageddon
When the Polar Vortex "Beast from the East" meets Storm Emma, you get Emmageddon. During the last few days, photos and news stories have been pouring out of the England, Scotland, and Ireland. They have been hit with such dramatic changes in temperature and weather, that many are unable to cope. Schools are closed across the Island, city transit is also closed. Airports have been shut down and vacations delayed (or canceled. I hope they had good travel insurance).
While many of us in colder climates are used to these types of weather patterns and have accustomed to 2+ feet of snow falling in a single day, others are not. They do not have the proper winter clothes, snow tires, or resilience to withstand 70 mph winds. March 1 became the coldest March day on record at -5.9C, bringing deadly snowdrifts and a -15C windchill.
What is a Polar Vortex?
A Polar Vortex is a persistent, large-scale, low-pressure zone that rotates counter-clockwise at the North Pole.
Beneath the base is a large mass of cold, dense arctic air. The vortices weaken and strengthen from year to year. When the vortex of the Arctic is strong, it is well defined, there is a single vortex, and the arctic air is well contained; when weaker, which it generally is, it will break into two or more vortices. The strongest of these vortices are near Baffin Island, Canada and the other over northeast Siberia. When very weak, the flow of arctic air becomes more disorganized and masses of cold arctic air push southward, bringing with it a rapid and dramatic temperature drop.
It is called "Beast from the East" simply because European winds are coming from Siberia, in the East.
University of Glasgow
Edinburgh
Venice
Embed from Getty Images
Rome
Ferrara
Pisa
Paris
London
Moscow
Saint Basil's Cathedral,Red Square,Moscow Russia. pic.twitter.com/Uahm8QOSu7

— OraliaSoto (@OraliaSotoRoman) February 28, 2018
[/fusion_text][fusion_text]
 You may also like:
Pin this to Pinterest: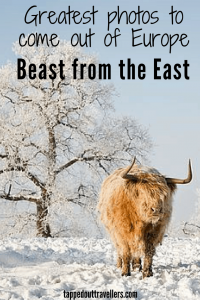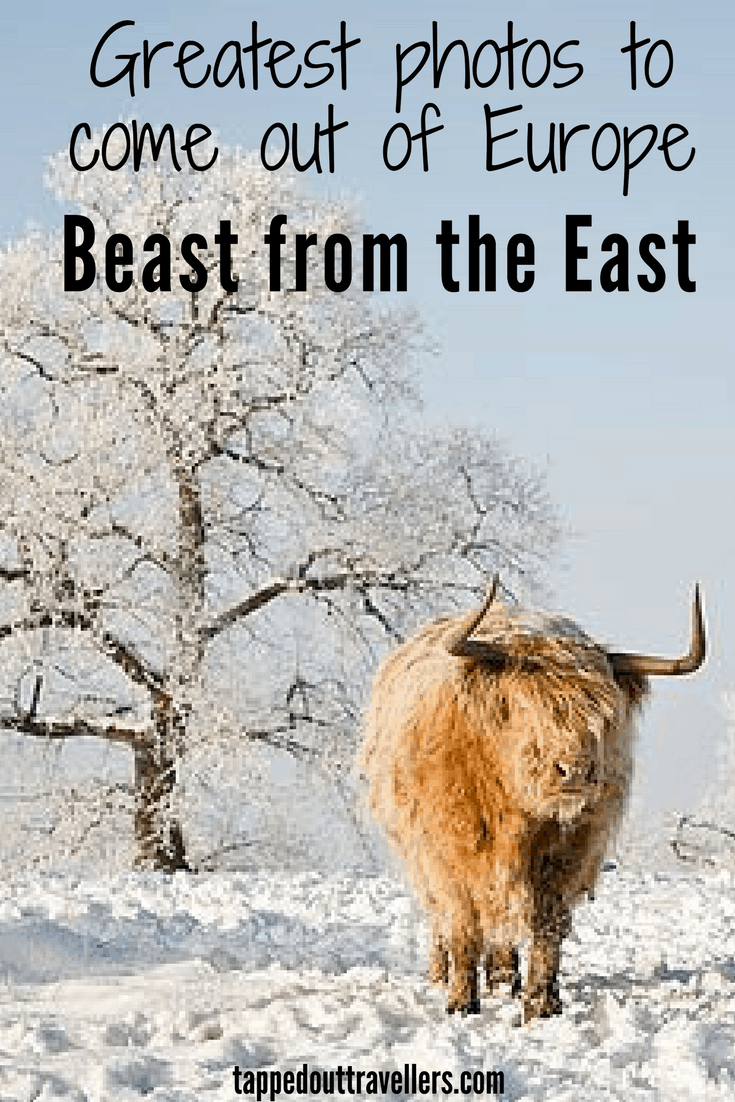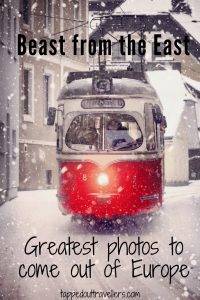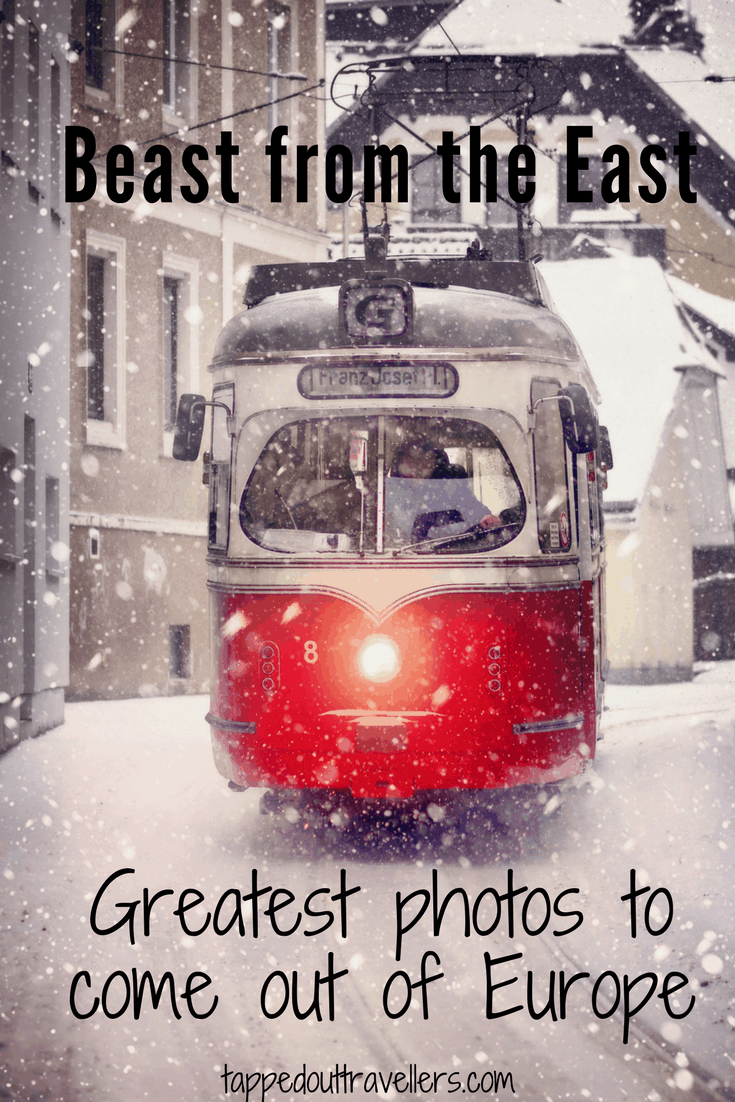 Do you have any Tapped Out Tips?
Questions or Comments? Join the conversation below.
[/fusion_text][/fusion_builder_column][/fusion_builder_row][/fusion_builder_container]