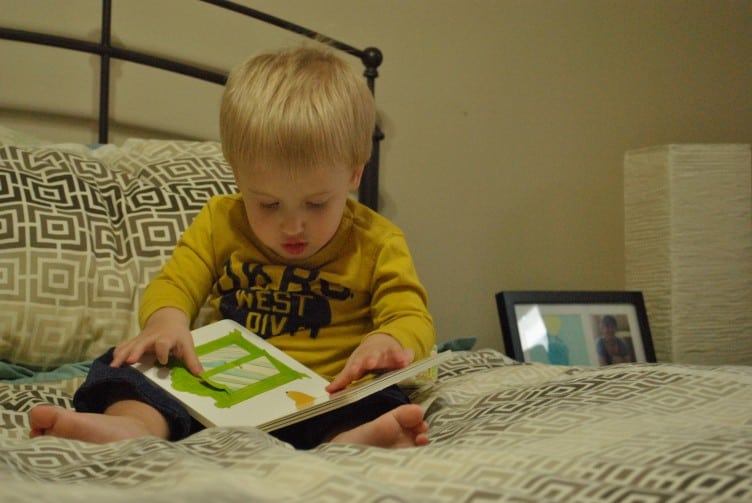 Kids' Travel Books – For the Travelling Kid.
Books have a nasty habit of stirring up the imagination. Give them to impressionable little ones and the sky's the limit. Here are a few favourite Wanderlust Inspiring Books to get that imagination going and ready for a life-long adventure.
This post may contain affiliate links.
To which I earn a small commission, at zero cost to you!
Find more info in our
Privacy Policy
.
Oh The Places You'll Go

Dr. Seuss's wonderfully wise Oh, the Places You'll Go! is the perfect send-off for grads—from nursery school, high school, college, and beyond! From soaring to high heights and seeing great sights to being left in a Lurch on a prickle-ly perch, Dr. Seuss addresses life's ups and downs with his trademark humorous verse and illustrations, while encouraging readers to find the success that lies within. In a starred review, Booklist notes, "Seuss's message is simple but never sappy: life may be a 'Great Balancing Act,' but through it all 'There's fun to be done.'" A perennial favourite and a perfect gift for anyone starting a new phase in their life!
Paddington

Nearly fifty years ago, a small bear from Darkest Peru set out on an adventure of a lifetime. With nothing but a suitcase, several jars of marmalade, and a label around his neck that read, "Please Look After This Bear," he stowed away on a ship headed for faraway England. When the little bear arrived at London's busy Paddington Station, he was discovered by Mr. and Mrs. Brown. As luck would have it, the Browns were just the sort of people to welcome a lost bear into their family.
Paddington Bear has charmed readers worldwide with his earnest good intentions and humorous misadventures. This reissue of the classic story, with new artwork by original artist R. W. Alley, will surely let a whole new generation of children find a home in their hearts for this lovable lost bear.
James and the giant peach

When young James spills some magic crocodile tongues, a giant peach grows as huge as a house. Climbing inside, he embarks on a thrilling and magical odyssey.
Madeline

The story of twelve little girls in two straight lines, the smallest one being Madeline, has delighted children for more than seventy years. Now the beloved Caldecott Honor Book is available in sturdy board book format and a reduced size perfect for small hands. While the text is slightly abridged, none of the charms of the original book is lost as a new format brings this classic title to a younger audience.
Where the wild things are

In the forty years since Max first cried "Let the wild rumpus start," Maurice Sendak's classic picture book has become one of the most highly acclaimed and best-loved children's books of all time. Now, in celebration of this special anniversary, introduce a new generation to Max's imaginative journey to Where the Wild Things Are.
The lion, the witch and the wardrobe

Four adventurous siblings—Peter, Susan, Edmund, and Lucy Pevensie—step through a wardrobe door and into the land of Narnia, a land frozen in eternal winter and enslaved by the power of the White Witch. But when almost all hope is lost, the return of the Great Lion, Aslan, signals a great change . . . and a great sacrifice.
Eloise

Eloise is a little girl who lives at The Plaza Hotel in New York. She is not yet pretty but she is already a Person.
Henry James would want to study her.
Queen Victoria would recognize her as an Equal.
The New York Jets would want to have her on their side.
Lewis Carroll would love her (once he got over the initial shock).
She knows everything about The Plaza. She is interested in people when they are not boring.
She has Inner Resources.
If you take her home with you, you will always be glad you did.
Tintin

In this classic graphic novel: Tintin stumbles across a model ship at the Old Street Market. Only it isn't just any model ship-it's the Unicorn, carved by one of Haddock's ancestors, and it holds a clue to finding pirate treasure!
From the Mixed-Up Files of Mrs. Basil E. Frankweiler

When suburban Claudia Kincaid decides to run away, she knows she doesn't just want to run from somewhere she wants to run to somewhere–to a place that is comfortable, beautiful, and preferably elegant. She chooses the Metropolitan Museum of Art in New York City. Knowing that her younger brother, Jamie, has money and thus can help her with the serious cash flow problem she invites him along.
Asterix

The three stories that started it all–gathered together in one beautiful volume! Asterix the Gaul introduces us to our indomitable hero and his friends, who try to defend one small Gallic village from the surrounding Romans. In Asterix and the Golden Sickle, he, Obelix, and Lutetia try to buy a new sickle for Getafix. But somehow the sicklesmith has disappeared without a trace. And Asterix and Obelix have to ride to the rescue when the Goths kidnap Getafix in Asterix and the Goths
The snail and the whale

When a tiny snail meets a humpback whale, the two travel together to far-off lands. It's a dream come true for the snail, who has never left home before. But when the whale swims too close to shore, will the snail be able to save her new friend?
Peppa goes around the world

In this story, Peppa visits friends located across the globe in her very own aeroplane. With journeys to the South Pole, snowy mountain tops, the jungle and the desert, this is a colourful and action-packed Peppa adventure.
Clifford takes a trip

Summer vacation means one thing–more time for Emily Elizabeth to play with Clifford! Until this summer, that is. Emily Elizabeth's family is going far away, so far that Clifford can't come. Or can he? Follow along as Clifford sniffs, swims, and tiptoes to find Emily Elizabeth–just in the nick of time!
Wolli
Follow Wolli and his friends as they learn the heroic story of the first ascent of the Matterhorn
Heidi

A beautiful gift edition of this timeless classic by Johanna Spyri enchantingly illustrated and told in its complete and unabridged form. Perfect for reading aloud to younger children too. Orphaned Heidi is sent to live with her grumpy grandfather in the Alps, but soon grows to love the mountains. When she is taken to Frankfurt, her homesickness and a new friendship with a disabled girl called Clara lead to an extraordinary turn of events.
Under the ground

This is a new title in the fantastic "First Reading Series", part of the Usborne Reading Programme. It is aimed at children who are beginning to read. This exciting book takes readers on an incredible journey through the Earth to find out what's under the ground. It is developed in consultation with Alison Kelly, who is Principal Lecturer in Education from Roehampton University and an early reading specialist. Every title in this series features clear and compelling text accompanied by charming and highly appealing illustrations. It is designed to motivate children as they learn to read.
The Royal Canadian Mounted Police
A wonderful history of a great nation's first mounted police force
Harry and the bucket full of dinosaurs

Harry finds some old dinosaurs in his Grandma's attic. He cleans them up and makes them his own, carefully (and accurately) naming each one. Harry and his dinosaurs go everywhere together. But one day, after an exciting train ride, Harry accidentally leaves the dinosaurs on the train. Silly, charming illustrations accompany this whimsical text of a child being a child.
The posts and pages of Tapped Out Travellers
do contain affiliate links that we earn a small commission for,
they come at no extra cost to you!
Book Destinations You May Also Like…
Travel Books for Kids – Understanding the World
Travel Books for Kids – London Edition
Travel Books for Kids – Paris Edition
Travel Books for Kids – Rome Edition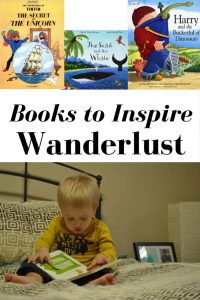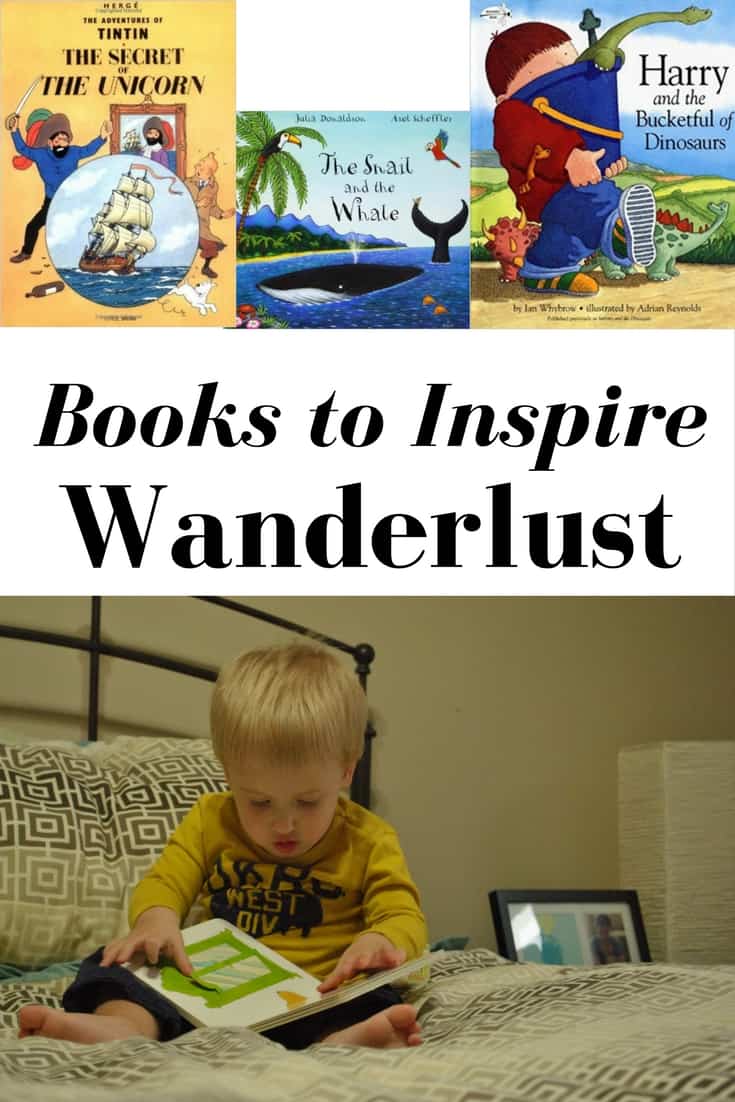 Do you have any Tapped Out Tips?
Questions or Comments? Join the conversation below.
---