[fusion_builder_container hundred_percent="no" equal_height_columns="no" menu_anchor="" hide_on_mobile="small-visibility,medium-visibility,large-visibility" class="" id="" background_color="" background_image="" background_position="center center" background_repeat="no-repeat" fade="no" background_parallax="none" parallax_speed="0.3″ video_mp4="" video_webm="" video_ogv="" video_url="" video_aspect_ratio="16:9″ video_loop="yes" video_mute="yes" overlay_color="" video_preview_image="" border_size="" border_color="" border_style="solid" padding_top="" padding_bottom="" padding_left="" padding_right=""][fusion_builder_row][fusion_builder_column type="1_1″ layout="1_1″ background_position="left top" background_color="" border_size="" border_color="" border_style="solid" border_position="all" spacing="yes" background_image="" background_repeat="no-repeat" padding_top="" padding_right="" padding_bottom="" padding_left="" margin_top="0px" margin_bottom="0px" class="" id="" animation_type="" animation_speed="0.3″ animation_direction="left" hide_on_mobile="small-visibility,medium-visibility,large-visibility" center_content="no" last="no" min_height="" hover_type="none" link=""][fusion_text]

How can a Canadian travel full time while on Maternity Leave
Canada is one of many developed nations that pay their citizens to take time off and raise their babies.
It wasn't long ago that society expected new moms to squirrel away in their homes, nesting and cuddling with the new baby until she emerged a year later, wise and ready to work. Times have changed and so has the idea of what to do while on maternity leave.
Taking your new baby on the road is no different than raising your baby at home; people will still judge you for every single move you make, you will never be able to make everyone happy, and baby will still cry in the middle of the night and sleep all day. All the gear needed to care for a baby in its first year of life can be reduced to the bare minimum when taking needs vs wants into consideration. Does the baby really need 20 different blankets? We have a whole section dedicated to babies and toddlers travel needs.
Travel is just parenting but with a prettier backdrop

How to finance a year of travel while on maternity leave; A little bit of background information.
Spain allows for 16 weeks leave at full pay with 1-year job security. It is a little more complicated in Germany (as most things are), but mothers are not allowed back to work until 8 weeks postpartum ( 12 weeks in cases of C-sections, multiple births or premature births) and is paid by the employer and must be at least the same amount of a 13-week wages average or of the last 3 months before pregnancy. In Norway, it is 46 weeks of parental leave at 100 percent of pay, or 56 weeks at 80 percent of pay. Up to 14 weeks of this leave can be taken by the father. Australia seems to be the simplest, as their maternity and paternity leave scheme is paid at the National Minimum Wage – currently $622.10 per week before tax.
While we are discussing specific Canadian policies, please take all advice as universal suggestions and modify them according to your nation's timeline.
The basic rate for calculating Employment Insurance Maternity Benefits in Canada is 55% of your average weekly insurance earnings. In 2018, the maximum yearly insurance earnings are $51,700. Which means the average maternity leave on Ontario is $547 per week.
What does this all mean? It means that as long as you have worked 600 hours in the 12 months prior to having your baby, you can earn up to $547 per week while on maternity leave. Now, up to $28,444 is a far cry from your regular salary, it is a guaranteed income while you recover from birth and raise your baby for the first year. Canada is also toying with the idea of stretching this period to 18 months. This doesn't mean you will earn more each month, just that your same annual earnings will also be stretched out; to the tune of 33% per month after the first 15 weeks.
Mom isn't the only one able to take advantage of these benefits. After the first 15 weeks, it turns into Parental Leave.  This is where Dad comes in. Mom can choose to split her time up with Dad throughout the year in whichever way works best for the family.

Consider what your pre-baby income actually pays for; Rent/mortgage payments and everything associated with that, plus car payments, food, and insurance. Take away the 2 largest forms of debt and you have more than enough spending money to travel the world, and comfortably too.
What to do you mean, take it away? I mean, sell your car. Sublet your apartment or rent out your house. Even if you aren't making any real profits from these actions, you aren't losing money, which still makes you a winner.
Families around the world are constantly writing about how they have sold everything and took the year off to travel. Imagine doing that, and still having a paycheck to fund your activities.
In this theoretical world, you make the maximum; $547 a week. This is $28,444 per year. Yes, that doesn't sound like much, but you now have ZERO expenses outside of traveling.


Where to visit on your year of travel during Maternity Leave
Let's not go too crazy here. There are a few countries that are expensive and your money will be gone in no time. Switzerland and England come to mind. For the purposes of generalities, I would discourage you from traveling too long in Europe, North American or Australia. And absolutely avoid it during high season, where accommodations and transportation have been known to double in price, in comparison to low season.
Now that we've covered where you can't go, let's mention a few places where you can go. For starters, South America is always a great place to visit. Africa, Asia, and Polynesia are also great continents to spend a year visiting. There is so much to see and do here, that your year will pass by in a heartbeat. These economies also tend to favor the Canadian (or American) dollar, in that your hard earned Maternity check will go that much further.

Stay safe, stay healthy
Research required vaccinations and age limits for those vaccinations. If a country has a malaria outbreak and your baby is too young to get the shot, maybe move that country to the bottom of this list, until it is safer for the whole family to visit.
Can't wait? Children live and thrive all over the world. There are many natural, healthy ways to protect against many kinds of illnesses if you look hard enough. Do the research, talk to your doctor and know the science.
Try to visit a large city every once in a while and get frequent baby wellness checkups. Have adequate travel health insurance and a copy of the Canadian Immunization Booklet. Not all countries offer the same immunization timeline, so keeping track of the schedule you want them to follow is the best way to make sure everything is on track and nothing is skipped. I have asked many doctors and nurses, here in Germany and back in Canada, and they all agree; vaccination schedules are based on the perceived likeliness of contracting the illness or disease. These likelihoods differ around the world, hence the scheduling differences. There are very few vaccinations that are age sensitive.

10 great reasons to travel full time while on maternity leave
1 – Quality time as a family. Spending every waking hour for 365 days is a great way to reacquaint yourself with your partner, learn how to be a new family and just spend time together.
2 – Partner gets to bond with the child. Many fathers feel the pressure to stay at work, even when they are entitled to time off to be with the new baby. By taking a year's sabbatical, both parents get to have equal access to the child. They both can create and nurture a bond that will last a lifetime.
3 – When else will you get this much time off again. While most employers only give 2-3 weeks vacation paid per year, this is literally the only time you will ever get 52 weeks off.
4 – In a perfect world, being exclusively breastfed is the best way to travel with a newborn. This is due to the amount of immunity they get from the milk as well as the reduced risk of water/food contamination.
5 – Travel before they cost a fortune. Most accommodations and attractions start charging at the age of 3. Flights require children to have their own seats at age 2. By traveling within their first year, you are greatly reducing the cost of just about everything you do. They are practically free.
6 – Travel before they become mobile. Once the children are mobile, they will want to explore on their own and have opinions on your traveling style. Traveling while on maternity leave guarantees your baby will immobile.
7 – You aren't buying nearly as much "stuff". This is for many reasons, mostly because there is nowhere to put it, but also, this is when #adulting starts to come in. You are less likely to spend money on "useless" consumables like beer/wine or spa treatments. Always have a budget "useful" beer and wine though.
8 – Once mortgages and cars are taken care of, traveling for a year may actually be the cheaper option.
9 – The photos will be so adorable, you'll want to cry. You should be warned though, this isn't how one makes friends on Facebook. Set up an Instagram account for your travels and give it to your kid when they are older.
10 – Most important reason of all … no household chores! Hotels, apartments, home shares, any accommodation style you choose, will have some sort of housekeeping option. What I wouldn't give to be free of cleaning my toilets every weekend.
Still don't believe it can be done? Check out this news article about a London nurse that did just that.
You may also like:
Why I Choose to Travel With Kids
Why Traveling with Little Ones is the Best
The Ugly Side Of Traveling With Kids
Toughest things about traveling in Europe with kids
How to Plan a Toddler-Friendly Itinerary
Tips for traveling in Europe with Kids
Opportunity Cost; The Hidden Costs of Budget Travel[/fusion_text][fusion_text]
Plan Your Trip – Stay and see everything
[wp_ad_camp_1]
Accommodations
Booking.com 1,136,997 properties worldwide. Including 581,306 holiday rentals in 105,263 destinations in 225 countries and territories
Flights
Skyscanner.com compares millions of flights to find you the cheapest deal, fast. Fly for less with Skyscanner!
Car Hire
Blacklane.com Take your time and relax. Airport pickups include 60 minutes of free wait time, and all other pickups include a free 15 minutes. Limousine Service!
Pin this to Pinterest: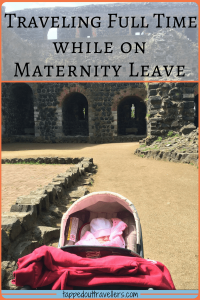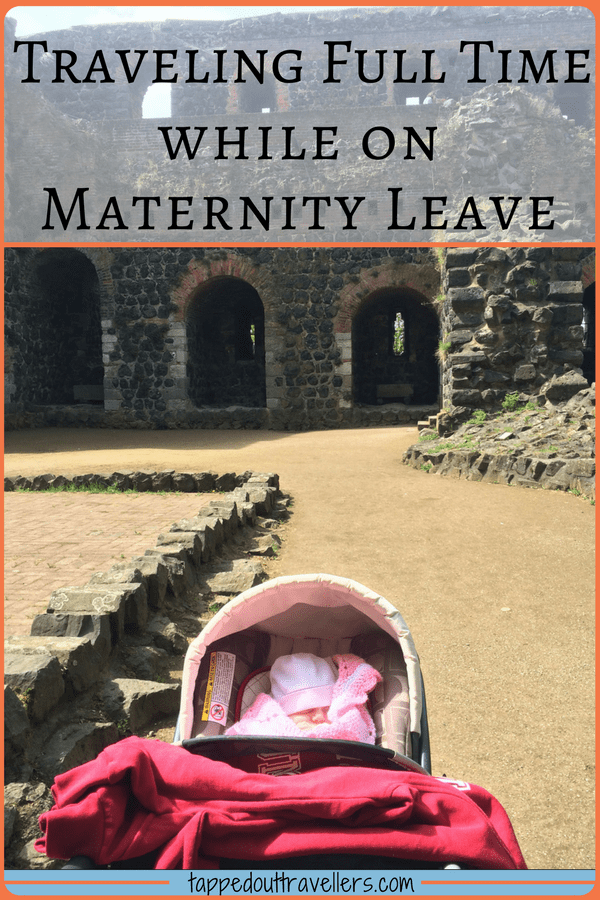 Do you have any Tapped Out Tips?
Questions or Comments? Join the conversation below.
[/fusion_text][/fusion_builder_column][/fusion_builder_row][/fusion_builder_container]