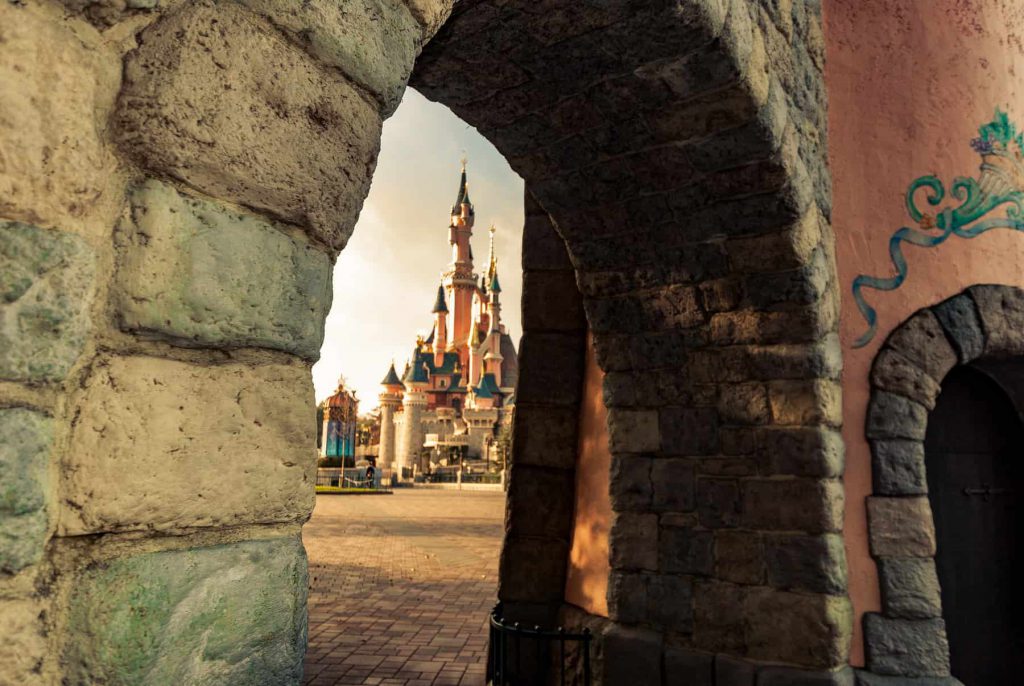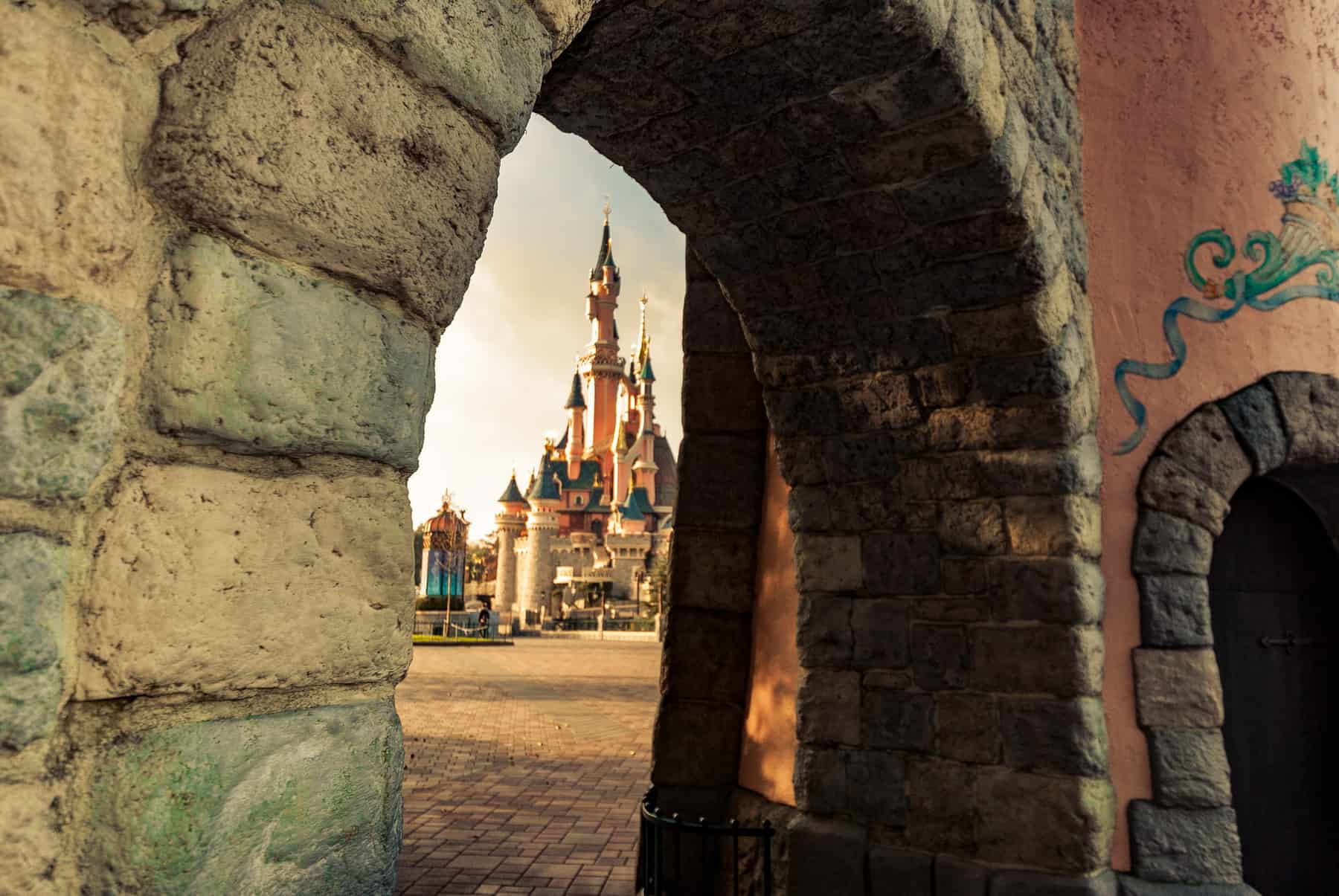 Traveling with kids is not always about finding the cheapest deals, but getting the BEST VALUE for your money. There are a few steps to finding the cheapest accommodations, and it isn't always finding the first hotel with the lowest price.
What exactly are you getting for your money?
Are there any hidden fees for this accommodation, or extras that you will incur based on the hotel's location, like parking fees public transit passes. This is how to find cheap accommodations for families, while looking at the bigger picture.
What exactly are you getting for your money? Are there any hidden fees for this accommodation, or extras that you will incur based on the hotel's location, like parking fees public transit passes. This is how to find cheap accommodations for families while looking at the bigger picture.
This post may contain affiliate links.
To which I earn a small commission, at zero cost to you!
Find more info in our
Privacy Policy
.
Travel Budget
Sometimes, budget vacations are not as budget-friendly as you may think. The time it takes you to get from home to your budget airline, shaking off the Jetlag and wasted morning sleeping in because you are so tired from being up all in transit, would all have been better spent on a slightly more expensive airline and have a much better itinerary.
Destination
Some cities are more expensive than others. London and everything in Switzerland, so far, have been the most expensive cities we have ever visited. 
Finding cheap hotel accommodation is going to be tough, and therefore searching for Best Value is definitely going to come into play at these types of locations.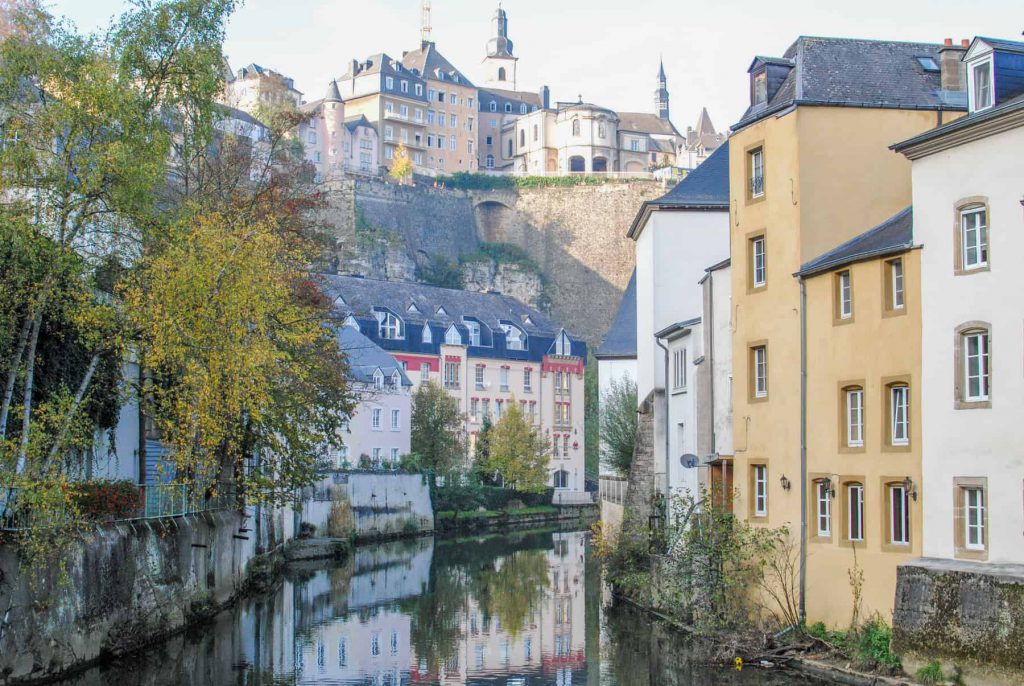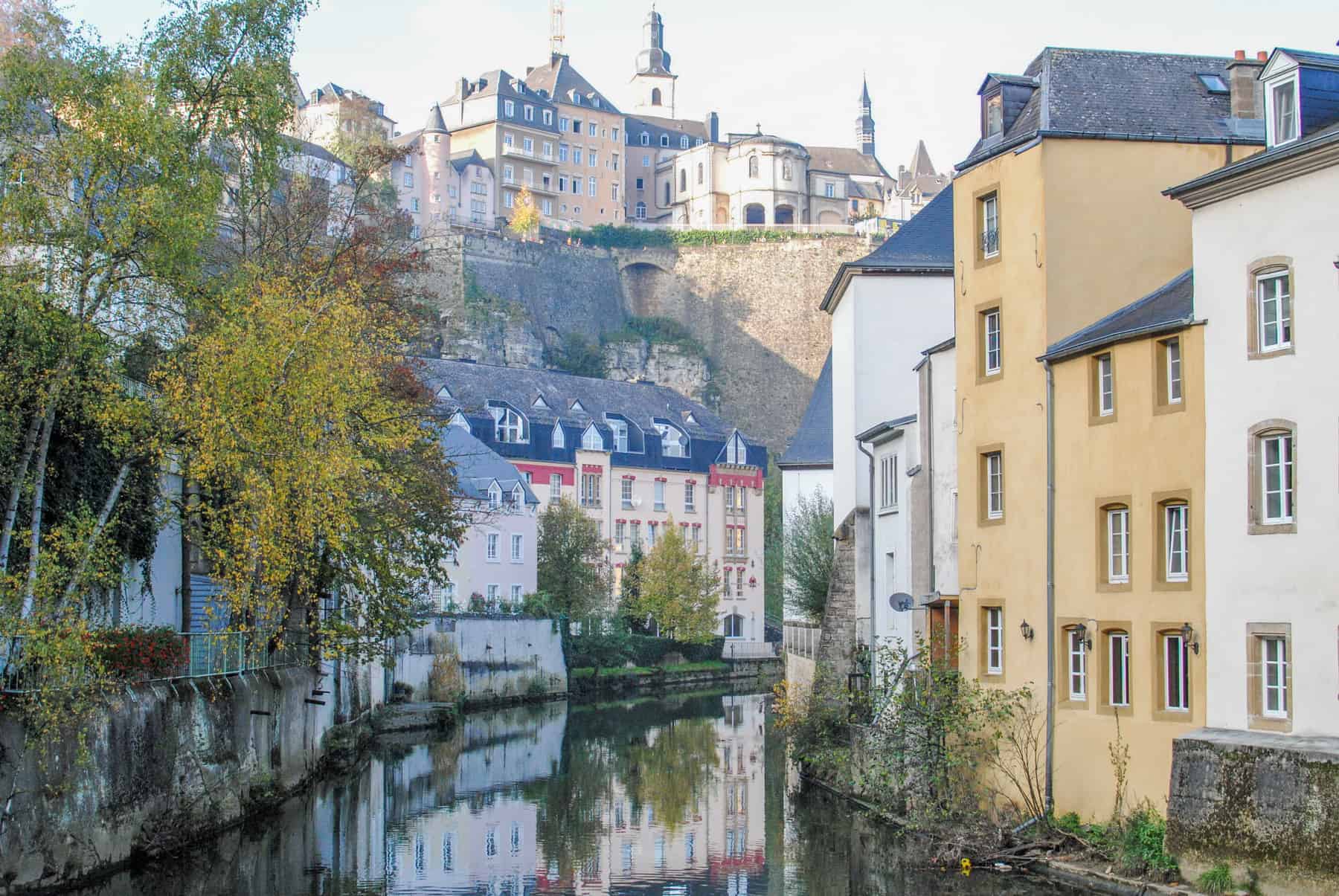 Don't Plan for a Specific Destination
Save even more money and don't plan a specific destination. Check out the deals from your nearest airport, then look at deals from the next nearest airport. If it is worth the extra drive time, keep destination and origin airports flexible.
That being said, consider flying into your location via hopper flight. Sometimes you can get a great deal to a city you don't particularly care for, and hop to your destination of choice. Local flights can cost much less when purchased directly from the airline and not via a connection from major airlines.
All of this to say, the art of cost-cutting flights is a science and needs to be treated as such.
Comfort Level
If you aren't comfortable in a hostel or walking around a big city in a giant crowd, then some locations are just off the table. Honestly, evaluate what you and your family are comfortable with and book accordingly.
There are times and places to push boundaries, however, and I believe we should always be doing something that pushes our comfort level (this is how we grow as human beings) but sometimes it's just too much.
I booked a great little hotel in Salzburg recently and it turned out to be a hostel-style hotel. Our room was private so we were not too far outside of our comfort zone (honestly, a shared room with another family would have been a deal-breaker.
I can barely handle my own kids sometimes, I can't imagine sharing a room with someone else's), we did get a little glimpse of the hostel life come time for breakfast.
Check out our review of JUFA  hotel Salzburg for more details on that experience.
Number in the Party
While I usually believe "the more the merrier", when it comes to travel, not so much. European hotels especially have a set limit of how many bodies are physically allowed in each room in order to comply with fire safety codes. On a happy note, they do exist.
We booked an apartment for 9 when my family came to visit us a few years ago. That was a busy couple of nights but it was so worth it. Check out our Berlin adventure here.
The average hotel room can comfortably fit 4 people; 2 adults and 2 children. Anything more than that and you are looking at renting a suite or more than one room.
On our last Christmas vacation, we managed to find a great hotel, great price and great location – only to find out that Booking.com was selling us two rooms with 2 twin beds each, instead of a standard room. Since it was only for one night, we didn't mind being split up and had a "girls room" and "boys room".
Finding another room that would fit us all together, on such short notice (the night before) and so close to Christmas, was going to be near impossible and definitely not within budget. This is also why packing cubes and having an organized luggage system is important. Find out more about Best Packing Tips to Feel More Organized + Less Stressed.
Location
Find a place near your points of interest, so at least you are saving time and convenience. If anything, you are saving on the cost of transportation. There is no point in saving all of this money if you are an hour away or most of your savings are spent on parking and transit costs to your attractions.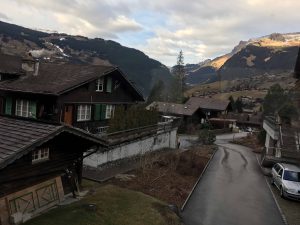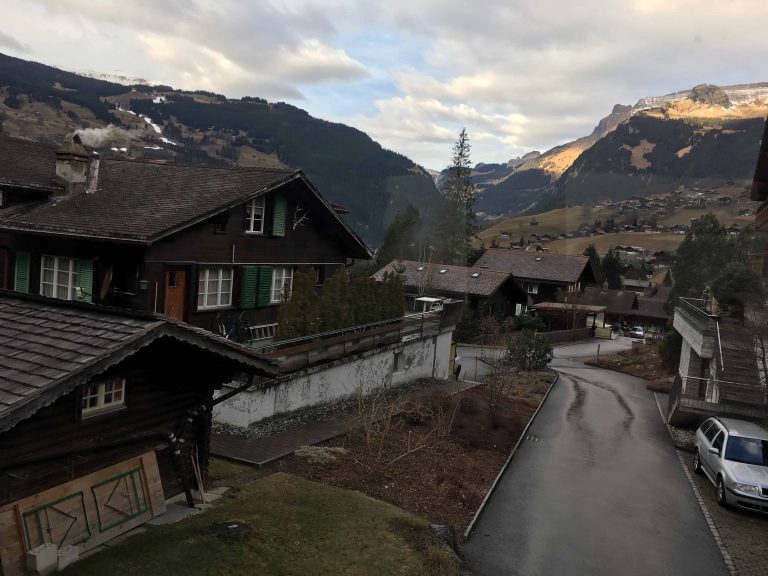 +1 Night deals
There are a great number of hotels that give preference to longer stays. The children will also appreciate staying in one location for more than one sleep. Consider doing more day trips and using more hotels as a home base instead of hotel hopping.
For example, our trip to Switzerland. Our hotel in Zurich, The Guests' House, was offering a great deal for 5 nights. We opted to day trip to Vaduz, Liechtenstein, as well as Lucerne and a few surrounding towns before moving on. We needed a place to stay, might as well save money on a hotel at the same time.
Sundays are best
Sundays are the best nights for a deal. Fridays and Saturdays are reserved for tourists and many head home Sunday afternoon. If you are able to swing your vacation to be in an expensive location on a Sunday night, you are on your way to getting the best deal possible.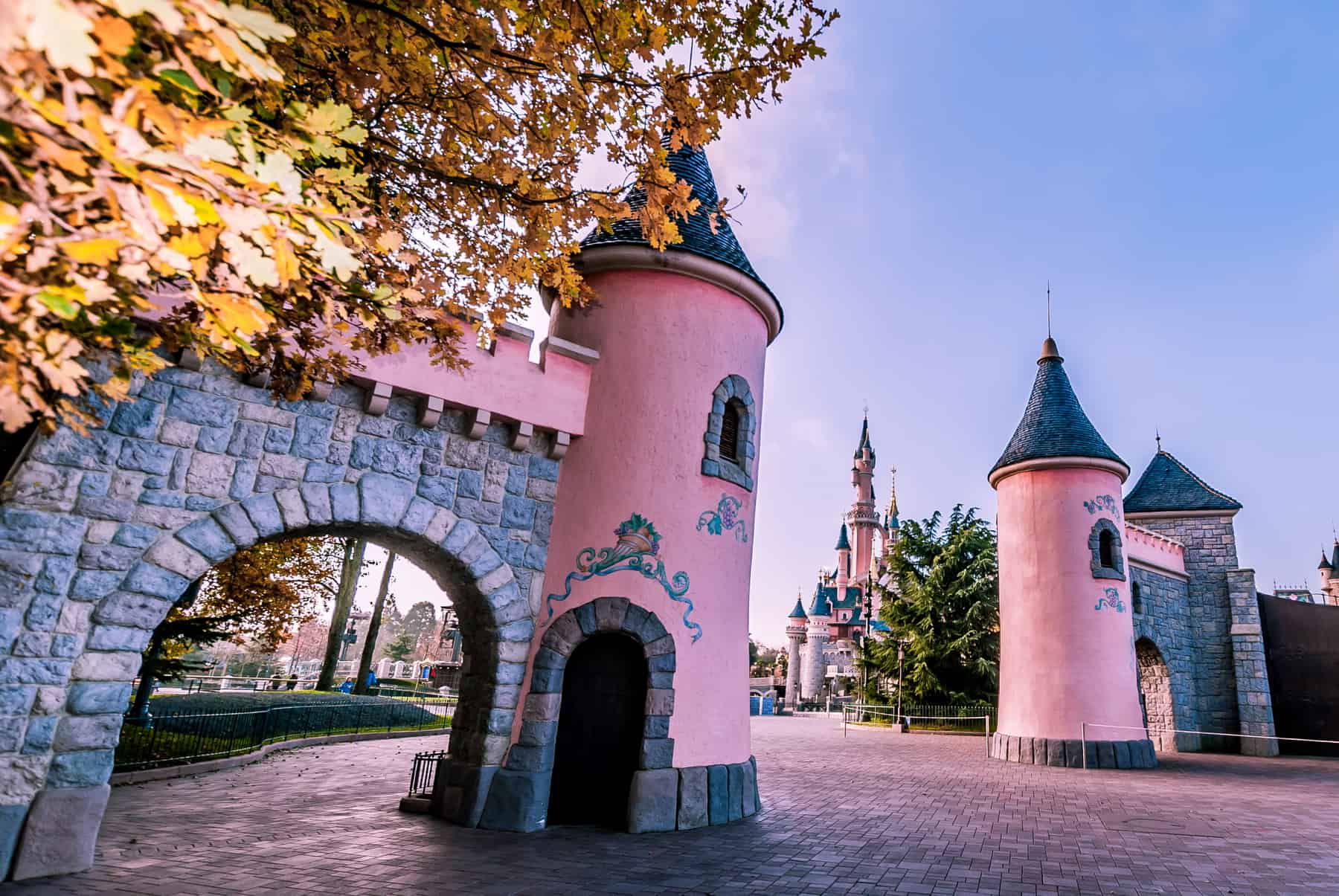 During our latest Disney vacation, there was a terrific promotion being offered; Buy 2 nights and receive up to 2 nights free. Had we booked Saturday night, our bill would have literally doubled in price.
Instead, we decided to arrive on Sunday afternoon and stay throughout the week – we received 4 nights and 5 days at the price of 2 nights and 3 days.
Midweek
Travelling midweek is also a great way to save money. Not only have tourists gone home for the workweek, but business trips tend to start at the beginning of the week and teeter off closer to Friday.
If your schedule allows for mid-week vacations, the kids aren't in school yet or are able to take a few days off of school to save a few dollars, we highly recommend it. While we don't condone truancy, there is something to be said about the value of family time. Also, not everything can be learned within the 4 walls of a school. #bydhttmwfi
Shoulder Season
The shoulder season is that great little area between low and high season. Why not low? Because attractions have lowered their staff, operating hours and may even be closed entirely for vacations and renovations.
Shoulder season still happens during term time so your kids may not be 100% available but if they are young enough, or if everyone is motivated enough to catch up on the missed work, shoulder season is the perfect time to vacation.
Many hotels will have promotions running, including the BOGO offer at Disneyland Paris that I mentioned earlier.
Suites
Suites are also a great option for families, as they are larger and cut down on other costs involved in your vacation; food. Many suites have a kitchenette or even a full kitchen available.
This is not to be confused with apartments, like Airbnb. We, at Tapped Out Travellers, are firmly against AirBnB accommodations and other platforms with similar policies.
To be brief; locals are being run out of town by having their rental converted into an Airbnb by the landlord and they no longer have a place to stay. Prices for housing and traditional hotels are also on the rise due to many economic factors that I am not qualified to explain to you today (but I will learn and we will come back to this conversation).
Moral is; know what you are renting and from whom.
Nearby town or outside the city center
If transit is reasonable and proximity is just too expensive, try staying out of town. Mont St Michel itself has many hotels on the mound but they were far too expensive for us. Instead, we stayed in the next town over, Le Beauvoir. Parking was a reasonable price and not too far from the hotel… it was that or we don't visit.
There are times, however, where proximity is half the experience and a consensus needs to be made. Disneyland Paris, for example, offers free transit, Early Magic Time and Meal Plans for onsite guests.
While this does come at a cost, there are ways to mitigate the costs by applying every other cost-saving tip mentioned… as well as recognizing that some vacations just can't fit within the tight budget we set for ourselves.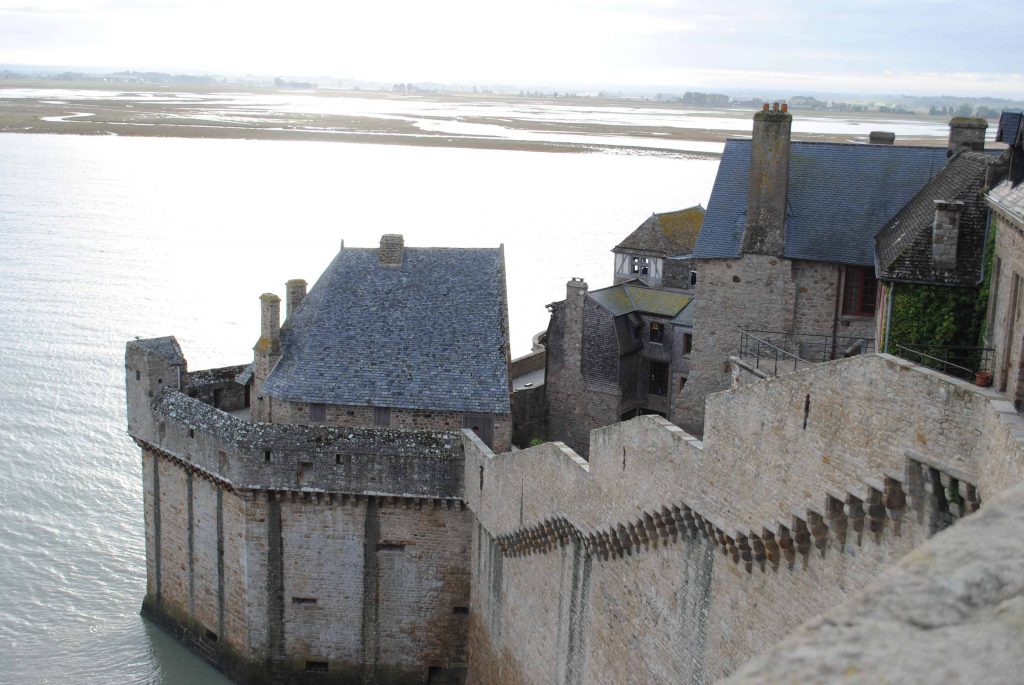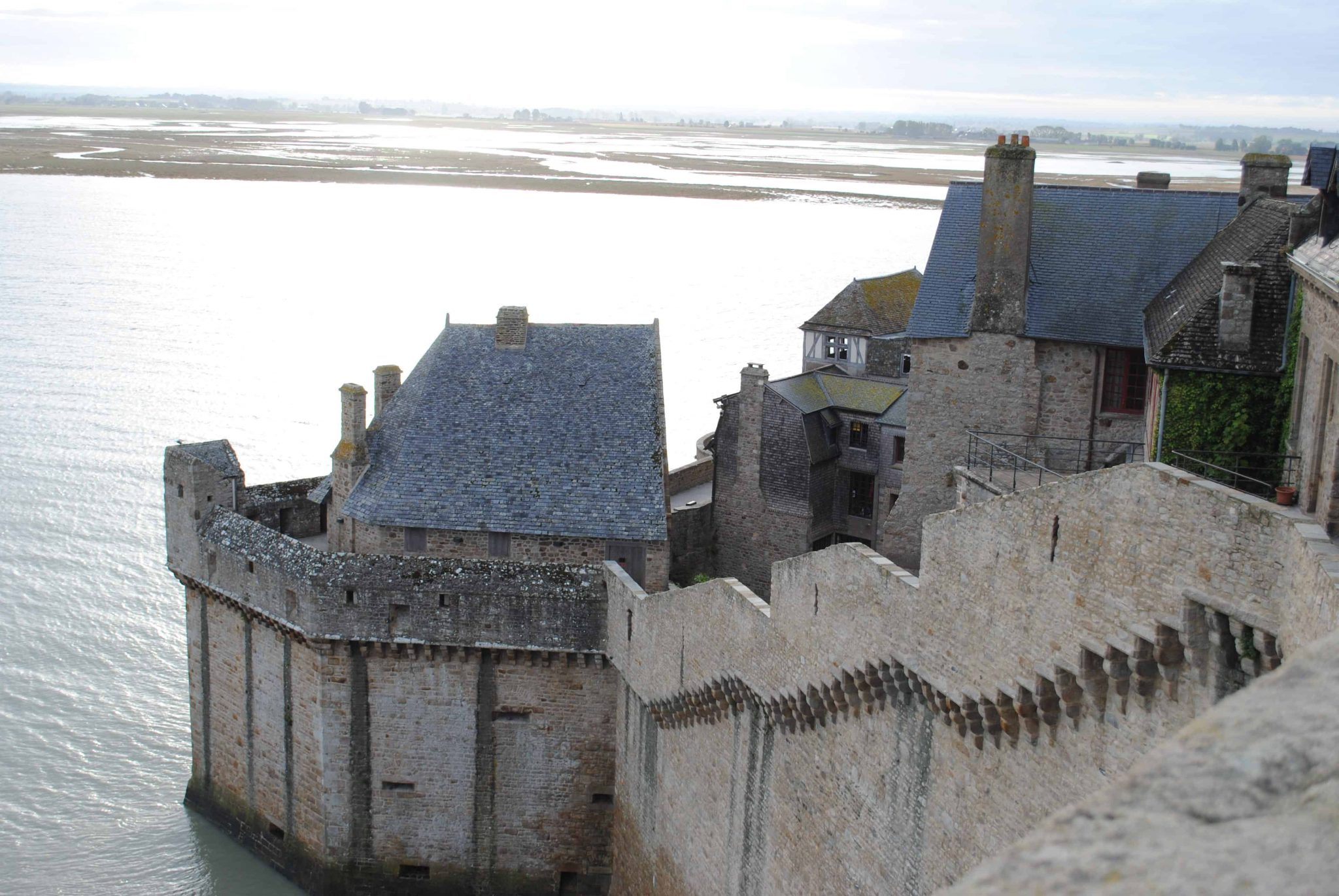 Free Cancellation
We love using Booking.com mostly for the free cancellation policy. Some hotels allow you to cancel up to the night before but many also have the option of cancelling within a few hours of the reservation check-in time. These are the types of reservations we prefer.
The actual room will cost roughly 10-20 euro more per night for this type of booking, (vs 14-day cancellation policy) but considering how many times we have cancelled on the road because of factors beyond our control – or just changed our minds (Heidelberg comes to mind) – we have saved so much money on cancellation fees.
When your employer is allowed to cancel your vacation without reimbursing you for fees incurred by said cancelation, you take every precaution possible.
Cancellation insurance with Disneyland Paris, for example, will cover the costs if your vacation has been cancelled by your employer, but the reservation needs to be made after your vacation request has been approved… well, sometimes hotels just book up that fast and we book hotels to "save our spot".
This type of cost-saving technic would not be covered by any insurance policy and therefore we are forced to protect ourselves.
Dining Options
Booking a suite with a kitchenette or an apartment may cost more money upfront, but consider what you are gaining. These styles of accommodations allow you to make breakfast, cook dinner, and prepare a packed lunch, as well as having access to a fridge or mini-fridge. Think honestly if you will be using these functions (as most reservations for an apartment do not include breakfast at the hotel) and do the math.
Rotterdam and Prague came with a kitchenette and hotel breakfast (best of both worlds) while our apartment in Florence did not.
Considering the cost of restaurants in Florence, we made an active choice to return to the apartment a few nights to cook dinner and cut costs this way.
Facilities Offered
What else do you want from the accommodation, how much are you willing to pay for it, and how much will it cost to use that facility elsewhere. For example, when looking for hotels on our Switzerland vacation, we made sure that parking was included, or at least available for a small fee. Parking is so hard to come by that this was a needed expense.
During our recent trip through Eastern Europe, I wanted to make sure we had access to the laundry at least once.
This didn't cut costs, per se, but it did mean I could pack fewer clothes and don't have to spend a day at a laundromat… just go to the basement for laundry after the kids went to bed.
See our JUFA Hotel Salzburg review for more information about that experience.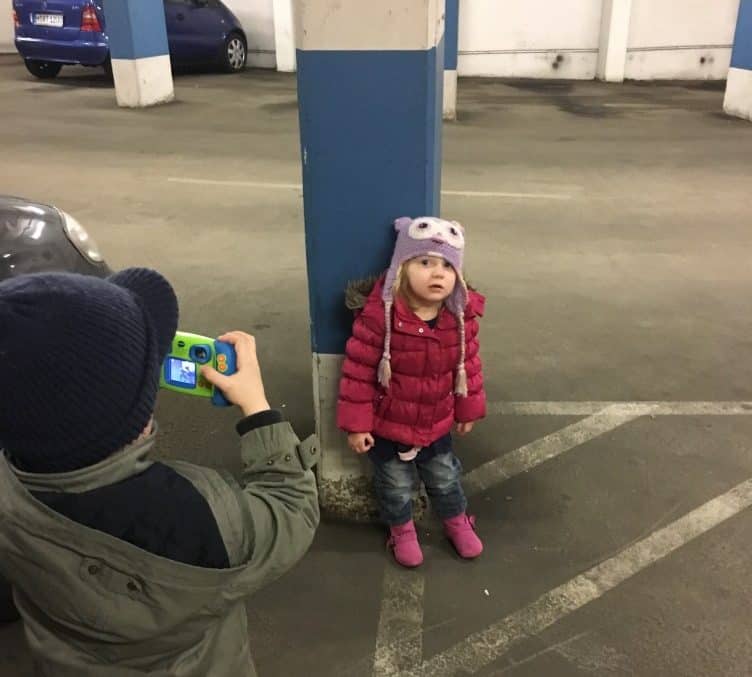 Room configuration
Suits or reservations with more than one "room" in the room tend to cost more. If everyone is ok sleeping in the same, then great. If not, you may have to splurge a little more for privacy.
Why would you want a suit over a single room? Kids tend to need complete darkness, a little quieter than you are willing to provide and go down a lot earlier than most parents are ready to turn in themselves.
Having a separate room to sleep the children helps parents give them everything they need, while also having time to themselves. This doesn't always equal two sleeping rooms; it could be a large sleeping room for everyone and a separate living room where adults can hang out and plan for tomorrow.
Separate sleeping rooms are also great when someone is a loud snorer. Munchkin and I went out of town to my sisters University graduation a while back and to save money, we coslept in a room with my parents (it's one night, so why not)… anyways, the noise that came out of my child while he slept was incredible.
I always knew he was loud but man alive this was crazy. Turns out, he had enlarged adenoids and needed his tonsils reduced but no one got a good night sleep that evening… well, except for him of course.
Reward Programs
There are a large number of hotels, airlines, travel agents and everyone in between that offer rewards programs for your loyalty.
Spend X dollars with them and they will gift you X number of free nights at a hotel, gift cards towards your vacation purchase or special discount code. Used correctly, these programs can help you reduce the cost of your accommodations, or overall vacation if you have earned enough rewards.
Reward Credit Card Points
Credit Cards are an interesting product. No one likes them yet almost everyone has them. Each card has a different reward and is geared towards a different type of user.
If you don't fly travel often, getting a card that offers discounts on airline tickets or car rental services isn't going to do you much good, but a card that rewards you in cashback for everyday purchases can help you save for your upcoming vacation, and thus lower your overhead costs.
The best website for cheap hotel rates for families
Find a website that offers cheap hotel rates for families and stick with them. Your loyalty is usually rewarded. Tapped Out Travellers uses booking.com for all hotel and apartment reservations.
Because we have been booking consistently for 3 years now, we have unlocked the Genius level for reservations – we receive 10% off or more on all reservations, and some hotels even offer perks for Genius members such as a free minibar. Most reservations have come with breakfast included, saving us over 30euro per day.
That may not sound like a lot but take our latest holiday for example; 14 days in hotels, at 30euro per day is just over 400euro… that's $505USD ($627 CAD). That's almost a whole other vacation worth of savings.
Wait a minute – it's not saved if you just spend it later. Shh, budget for breakfast and bank the extras for later.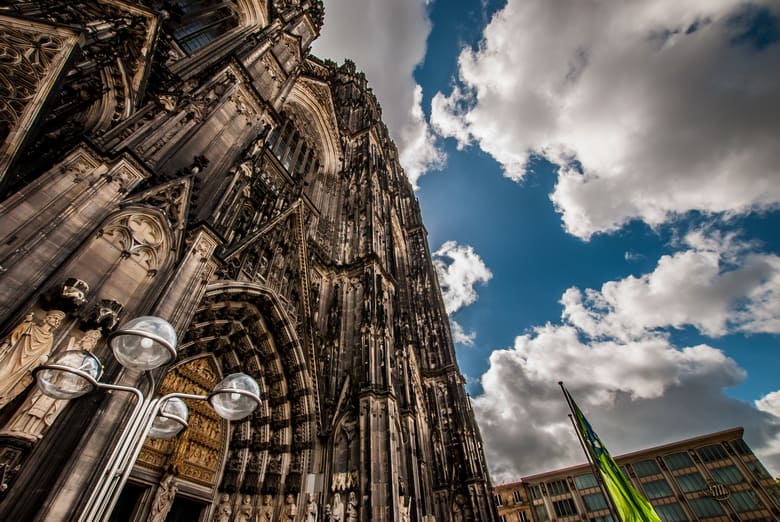 Your Thoughts...
Please share your thoughts in the comments or reach out on social media...We would love to hear from you.
You May Also Like…
Get out of debt and start travelling
Hotel Expectations for Families with little ones
Why I choose to travel with kids