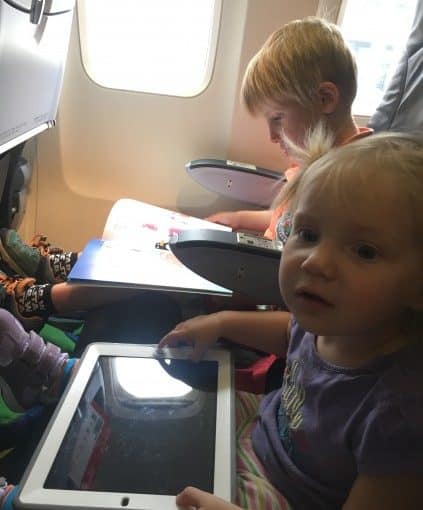 There has been a lot of questions and complains regarding the new Electronics Ban in American and British airspace.
While we are all up in arms about the ban itself, what prompted such a decision and how will it really affect you?
Electronics Ban
Terrorism Threat
The USA intelligence agency shares most of its information with Allied countries, including the UK and Canada. They have reason to believe that there is a threat to commercial airliners and ISIS has been able to create small enough IEDs (Improvised Explosive Devices) that can fit inside the body of a large electronic device. 
If you may recall, in 2016  a Somali plane was the target of a mid-air laptop bomb in the cabin. Luckily they were had only just taken off when the device exploded prematurely and the plane was able to land safely.
The UK has banned all electronics larger than a cell phone in the cabin on all direct flights from 6 countries; Turkey, Lebanon, Jordan, Egypt, Tunisia, and Saudi Arabia. The affected airlines include British Airways, Easy jet, Turkish Airlines, Tunisair, Royal Jordanian, and Egyptair.
The USA on the other hand, has an electronics ban on direct flights from 8 countries, adding 5 airlines and 10 airports to the British list.
The 100 ml liquid ban from 2006 was a response from the foiled plot with explosives in drinking bottles. This has been around for over 10 years and does not look like it will be taken down anytime soon.
It is interesting to note that the 2015 Isis attack on a Russian commercial plane was with a laptop in the hold.
How does this affect travel?
All passengers whose last point of departure are in any of these airports, using any of these airlines, are subject to the ban. This also means flights from Asia to Europe that stop in the Middle East, are banned from taking their electronics on the first flight since they will not have access to their checked luggage before boarding their final connection.
How does one country affect the policies of another country or private company? Airlines and airports are not allowed to refuse this ban. In order to legally enter UK and US airspace, they must comply with any and all regulations set forth by the government. Let me be clear, this affects Americans and non-Americans alike. It does not discriminate against passengers, only the last point of contact.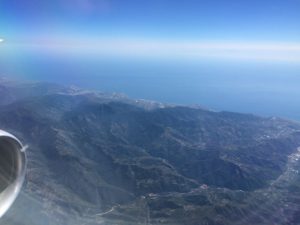 Insurance
The first thing on my mind was who is going to pay for my electronics now that they are not in my possession. Long story short; no one.
Most insurance policies don't cover the loss of unattended bags and they are legally unattended between check-in and pickup. Be sure to check your provider to see if it falls under the House Hold Goods policy.
If your electronics happen to be damaged, don't leave the luggage claim. Contact Customer Service and file a "property irregularity report". It is easier right away and not all airlines allow you to file after you have left the airport.
You will not receive 100% reimbursement if you are given anything at all. The Montreal Convention makes airlines responsible for damaged luggage, at the cost of $23 per kilo, to a maximum of $1,360. If you require more coverage, file for "special declaration of interest" for expensive checked items, and pay a fee.
Theft by luggage handlers is rare but it does happen. This is hard to prove and unlikely to yield results. Again, be sure to check your provider and read the fine print.
Protect your electronics
No insurance will pay for the failure of your luggage. Wrap your laptops in padded sleeves, in hard shell luggage.
For added protection, have a TSA approved lock, Pelican Case and be sure to keep your toiletries in a leak-proof pouch when in the same suitcase as your electronics. There are lithium-ion battery safe bags available for an added level of protection against leaks and fire.
Dubai International actually allows you to keep your electronics until boarding. You are then asked to check and tag your items, where the team will lock them up and place them in the hold, returned upon landing.
What are your options?
Let's get this out in the open. Airlines are not waiving cancellation fees. Many have tried, all have failed. They have even been publicly shamed on Social Media, and they still aren't moving. But honestly, these bans are not their doing, and not the doing of their own country.  
The Electronics Ban is also labelled as 'indefinite' so changing your flight isn't going to change anything.
Not wanting to fly because of the electronics ban would not be a covered reason to cancel a trip," says Director of Communications at Allianz Global Assistance Daniel Durazo. "Travel insurance does include coverage for lost, stolen and damaged baggage, so customers could file a claim related to electronics packed in their baggage and they would be covered up to the limit of their policy.

World Nomads will cover a return of $1,500.
Check your homeowner's insurance policy and the insurance for the credit card that made the purchase. They may be able to cover you.
What about the kids?
While every major news outlet has been focusing on the items themselves and the legality of such a ban, we parents are only concerned about the kids and how on earth are we going to keep them occupied for 10+ hours on a flight.
The Electronics ban means we can no longer plunk our kids in front of a screen the entire time, keeping them semi-happy, and not disrupting our fellow passengers.
There are a few things you can do to keep the kids happy on the flight. It will take much more preparing and planning, but it can be done; I would hope that passengers would empathize.
Electronic Free Games
On-Board Entertainment
Fly the Red Eye
Food as a Distraction
Load your smartphone and don't forget the charger
See more of tips and how to implement them here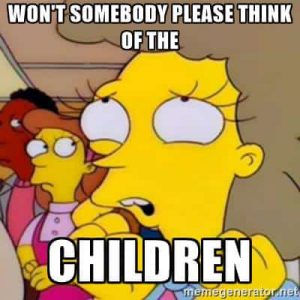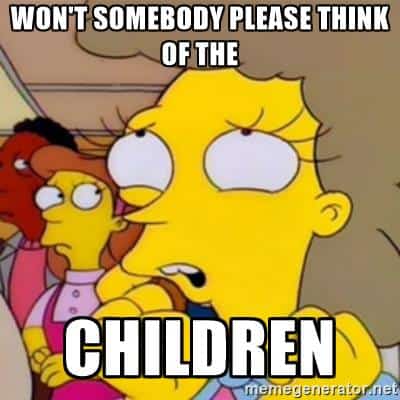 Bottom Line
As much as I disagree with certain political parties and their tactics, this ban has not been thought out thoroughly. If there is a risk, I agree something must be done to protect the people. This is a good thing. This is why governments employ Spies and have Intelligence Agencies.
My only issue is that Airlines and Airports are not on the same page. They are not willing to compromise with passengers to ensure a happy flight, but then they have not been consulted on the situation, only ordered around like a bunch of children.
If Governments claim they can scan checked luggage to the point where they can assess if your laptop is not a bomb, why can't they do the same thing to my checked bag? Why can't they have a slow-land in security for those wishing to take these risky items and have them subjected to rigorous testing?
I know I am not directly affected, at the moment, but my government is considering what to do with this new intelligence and we could be next. But also, I have the right to be upset at the predicament of others. I have friends and family travelling through those airports and they are freaking out at the moment and my heart hurts for them.
The kids are only willing participants in these flights because it means screen-time that they don't get at home; take that away and them being unable to properly understand why it was suddenly taken away from them. I feel this is worse than if they never had it at all.
I would happily enter a special security line, knowing full well it will take me an hour to get through, while hubby and the kids waltz through the regular lines and wait for me over coffee and cold milk on the other side, if it meant we can have our tablets during a 10 hour flight back to Canada.
Checked Electronics Essentials
Your Thoughts...
Please share your thoughts in the comments or reach out on social media...We would love to hear from you.