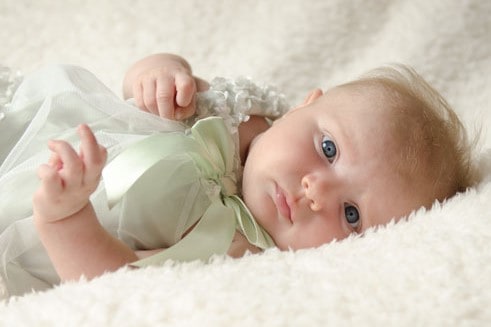 Canadian Citizenship paperwork. The last thing you want to be doing is paperwork when trying to adjust to life with a new baby, in a new country. My lessons on getting Canadian citizenship.
Birthing isn't the only thing that you need to plan
When we first moved to Germany, we had decided not to have more children. Luck had it that while we were having this discussion, I was already 3 weeks pregnant and didn't know it. Shortly thereafter, when the initial shock wore off, we started looking into the dreaded paperwork needed to give my baby her Canadian Citizenship, without having to return home for the birth.
Sort Your Insurance before Baby Arrives
I have to say, I thought having a baby in Germany was going to be interesting enough. During my due-date appointment, they discovered that her heartbeat was not doing so well and ordered an emergency c-section. Listening to them give me the risk-factors for a major surgery in broken English was something special. It is a good thing the hospital had quality cell signal; I googled a few things while I waited for the hubby to arrive from work.
Once hubby had arrived and munchkin was whisked away by a friend, I was rolled into the ER and little baby-girl was born. My appointment was at 10 am and she arrived just before 4 pm. The surgery was the easy part. What came before and after was linguistically and culturally… interesting.
Because we have private insurance, the hospital required proof of insurance before proceeding with the surgery. In my case, no such proof exists. My insurance card is not valid outside of Canada; a third party company is contracted to ensure members and their families using the same policy numbers, but do not pay the doctors directly. Because of this, what appears to be the hospital accountant came to my room during intake to sign paperwork basically promising to pay them whether or not the insurance plans on reimbursing me. This was my first clue that this week would be extremely expensive.
After surgery, nurses, midwives and a lactation consultant came to visit me. Most spoke broken English, one spoke perfect English (exchange to Texas during senior year) and a handful spoke no English at all. Once the words "Private Insurance" came out of my mouth, I was immediately assigned a private room, I had the heads of departments care for me, and they even brought me my breakfast each morning. Nothing like being pampered on someone else's dime; hopefully this is all covered (edit – it was. Yay!)
1. German Paperwork
In terms of paperwork and citizenship, it was much easier than others made it seem. Definitely much easier than most government websites made it seem. The hospital provided us with a certificate of live birth. Make sure every piece of information is accurate, this will also serve to register the baby with the city. Take this, and your marriage certificate official translation (since English is not an official language in this country)to city hall (Rathaus), an appointment is required and it costs 10 euro. An appointment to register the baby is required within 7-10 days of baby's birth. If it takes 2 months to be seen, this is ok, as long as the appointment has been created during this time frame.
We walked into the Rathaus and asked to see someone. She asked if "we had time" – of course, I have time, I'm here aren't I? Nope. What she meant was, do I have an appointment. Playing stupid, I showed her what we have, she realized I had everything we needed to make this quick and simple. 10 minutes later and we walked out with an International Birth Certificate. We asked for an official copy at the same time, just in case it was lost in the mail between the millions of people that need to see this document in the near future.
2. Canadian Paperwork
The International Birth Certificate will need to be brought to the Canadian base to have her registered with the military, a few copies will be made for the members' file. The original will need to be sent to the Consulate in Berlin.
I emailed Berlin to find out exactly what they need and they were able to send me a list of required documents;
Citizenship request (also requires a copy of the members posting message – standing residency status for non-military members),
original copy of the International Birth Certificate,
baby's vaccination booklet, my mutter-pass (the booklet I received during pregnancy to record my information)
credit card pre-authorization form printed from the website
passport photo;
outside of Canada passport application –

also requires proof of Canadian citizenship for the parent filling out the paperwork (my birth certificate in this case),
proof of payment printed from the website,
two passport photos;
and finally, the members NATO status certificate.
The Vaccination booklet and Mutter-pass as required because they need two pieces of official documentation regarding the baby, and since I am in the process of acquiring official documentation, these are the only things with her statistics and birth information on them.
A link to Citizenship documents for Military members can be found here.
Once Berlin has received this information, they issued baby-girl a temporary Canadian passport. This means it is issued for 2 years only, it can not be renewed if Citizenship is not granted within those two years, and will not be reissued if lost or stolen. We received the passport within two weeks of mailing the documents to the consulate.
Why temporary? Because of the information provided, it was practically guaranteed that she would be granted Canadian citizenship, and also because we can prove she is not eligible for German Citizenship – without it, she would be stateless – which is against International Law. Her Temporary Canadian Passport is the only piece of information I had on my person to both prove she belongs to me and is an actual person, recognized by a government.
3. Baby bonus
Baby bonus requires proof of birth, in this case, a photocopy of the International Birth Certificate, when applying for a child born outside of the country. This takes time to process and requires 30 days before anything inputted into their database to appear in the bank account. A SIN, on the other hand, is very hard to apply for while outside of the country and they require the original Citizenship certificate to be mailed with the application. We have decided to wait until we return to Canada and apply in person. Nothing needs to be mailed and therefore nothing can be lost by the dozen or so people that would handle my documents before making its way back to me.
4. Citizenship
And finally, in case anyone was wondering, Baby girl does not have dual citizenship. Germany is very strict about who is able to receive citizenship and citizens are only allowed to have dual citizenship with a handful of countries. In order to be a German, the child needs to be born to a German parent. In contrast, Canadians receive their citizenship by being born on Canadian soil. Because baby-girl was born in Germany to Canadian parents, she is technically stateless until her application is accepted.
Canada has recently passed a law stating that Canadian persons having children outside of Canada can only pass their citizenship to one generation. This child will be issued a Citizenship Certificate (instead of the traditional birth certificate) and cannot pass their citizenship to any of their children while outside of Canada, unless the other parent is a birth-certificate holding Canadian, or they give birth on Canadian soil. Basically, baby-girl cannot have babies while outside of Canada with a non-birth certificate Canadian.
Your Thoughts...
Please share your thoughts in the comments or reach out on social media...We would love to hear from you.
You May Also Like…
How to create a toddler-friendly itinerary
Traveling full-time while on Maternity leave