Munich For Oktoberfest, Tours and Castles
Munich is the capital and largest city of the German state of Bavaria. Munich is the third largest city in Germany, after Berlin and Hamburg. The Munich Metropolitan Region is home to 6 million people.[LINK] The city is a major center of art, advanced technologies, finance, publishing, culture, innovation, education, business, and tourism in Germany and Europe.
We budgeted and had a total of four days with two of those days for travel, our goal was to visit the famous Oktoberfest and see things in and "around" Munich.
This post may contain affiliate links.
To which I earn a small commission, at zero cost to you!
Find more info in our
Privacy Policy
.
Know before you go
Before heading out to Munich, it is best to give the kids a little information. We like to give them books, videos, activities, anything that will resonate with them and help grab their attention.
Travel books for kids:
Amazing Pictures and Facts About Munich
The Munich Fact and Picture Book
Kids Travel Journal: My Trip to Munich
This Is Munich: A Children's Classic
How to get to Munich
Courses Of Action (COA): Which to Choose from?
While there are many ways to get to Munich, we were not just a family of 4 this time. With my parents meeting us in Munich and traveling north with us afterward, we had a few more things to consider. But that's fine because parties start and finish in different cities all the time and it is good to review how things are done "out of the ordinary".
COA #1
Driving up on Sunday morning, staying somewhere overnight and finishing the journey Monday morning. My parents were flying in from London Monday afternoon so our schedule was just perfect. This was however not going to work; the distance to drive was just too much and we would have needed a whole day just to recover from so many hours in the car with the kids. Further, the hotel did not have adequate parking to fit our needs, and it was necessary to use public transit within the city during the Oktoberfest period. Finally, the car just isn't big enough to fit us all for the journey home.
COA #2
We drive up, parents rent a small car for the day, traveling to Neuschwanstein and Hohenschwangau Castle, see my post about this magical place. My parents would then take the kids on the train home, and hubby and I would have a nice quiet 7-hour drive home on our own. The train turned out to be prohibitively expensive, also there were no family compartments available for our dates. 1st class seats were available however I only have a bahn-card for 2nd class seats. Finally, 9 hours on the train is a lot for the kids, let alone my parents with the kids.
COA #3
We drive up, parent rent a car for Neuschwanstein and Hohenschwangau Castle and drop it off back home. This was just as expensive as taking the train since there was a fee for returning the car at a different location. My parents also didn't want to break the drive home into two days and I didn't want to be in a car with the babies for 7 hours straight. The longest we have done up til now is 4 hours, in February on our Road Trip to Switzerland.
COA #4
We all fly in and out of Munich and take the train to the castle. Taxi Car/Van to and from the airport in style. We have to be 2 hours in advance at the airport, transit time to and from the airport, and a 1.5 hours flight time. The 4 of us flew up, then the 6 of us would fly back.

WINNER! COA #4
We decided it would be best for us all if we flew to and from Munich.
Both flights landed at 1:30 pm. I hired a minivan to pick us up from the airport, we also considered another great car service but they just didn't have the time in their schedule for us. The fee was half of what the hotel wanted to charge us and the driver was very helpful in finding my parents after their flight was delayed.
It cost us 75 euro per person to fly up, and the same for the return flight. I didn't want the chance of being separated due to whatever paranoid idea I had at the time, so I did not book them as return tickets. Don't worry, I did check and it came to the same price anyway.
The 4 of us flew up, then the 6 of us flew back. The plane cost slightly less than the train, but we were home significantly sooner, as well as having the ability to walk around and do more during that same time frame. Keep in mind; 2 hours in advance at the airport, transit time to and from the airport, and the 1.5 hours flight time; this ended up being a 6-hour door to door travel plan. The train would have been 9 hours door to door, which we did later on our trip to Rome. See that here.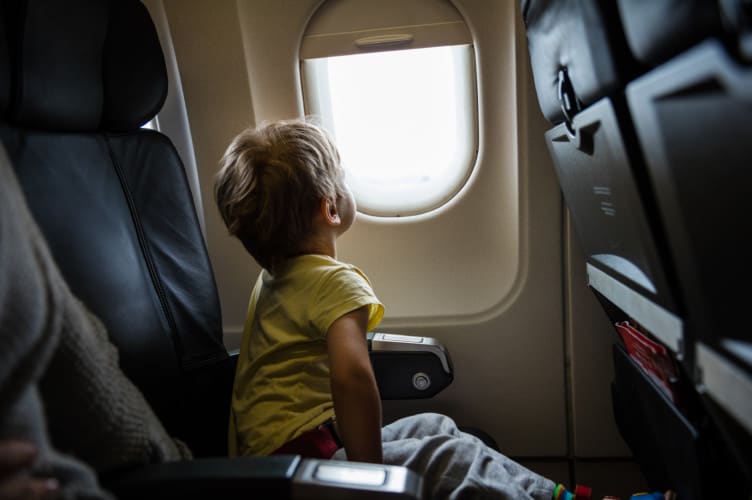 How long to visit Munich
While there is no hard rule about how long to stay in Munich, a long weekend surely does not do it justice (though better a little than nothing at all, I say). At a decent pace, seeing inside the Royal Residenz and various Museums, eating at local establishments, taking a long walk around the city, should take around 5-6 days to cover everything.
2-3 days is possible to get a good idea of the city, have a quick walk downtown and no day trips. Keep your bucket list in mind, not just your wallet, when deciding how long to stay in Munich. There is something to be said about doing it "right" the first time and not having to return for something that was missed.
How to get around Munich
We purchased the 3 day group pass for the 3-zone local transit through the Bahn app and this allowed us to walk on and off any local transit for the 3 days we were there. Group passes are best when more than 3 adults are involved – less than 3 adults or less than 2 adults and 1 kid over 6, than purchasing individual 3 day passes is the most economical way to go.
Tip – in most countries, including Germany, children under 6 are free of charge on public transportation. If they look older, be sure to carry some form of internationally recognized identification to prove their age – like a passport. Not all birth certificates are accepted as ID.

Where to stay in Munich
We have already mentioned how much "fun" it is to find family-friendly, budget-friendly accommodations near the city centers can be. If you missed it, you can find that here.
Best Budget Hotel: Hotel Vitalis
Best Mid-Range Hotel: Holiday Inn München Süd – Tapped Out Travellers tested and approved
Best Luxury Hotel: Hotel Exquisit
Best Airport Hotel: Holiday Inn Express Munich Airport


Where to eat in Munich
Hofbräuhaus München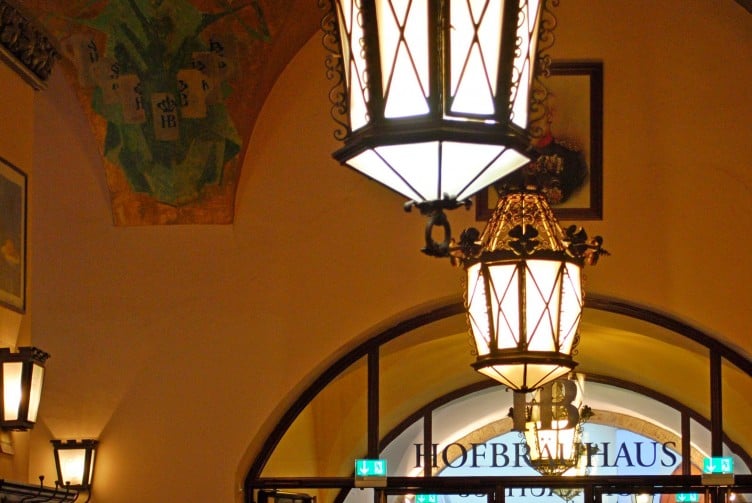 After checking into the hotel, we decided to walk around the Alstadt (Old Town) in search of a place for dinner.
The Hard Rock Cafe seemed like a great option since we didn't have reservations elsewhere and the kids enjoy the "Rock and Roll Restaurant". This allowed use to get our Hard Rock Munich mug, and it turned out to be right in the middle of town.
Across the street from the Hard Rock is the famous Hofbrauhaus – one of Munich's oldest beer houses and owned by the Bavarian state. FYI – a beer house is a restaurant attached to a brewery; their menu is often limited, beverage selection is limited and it resembles more of a pub than a restaurant, but the atmosphere is incredibly authentic and the beer/food is always amazingly prepared.
The Hofbräuhaus am Platzl is a beer hall in Munich, Germany, originally built in 1589 by Bavarian Duke Maximilian I as an extension of the Staatliches Hofbräuhaus in München brewery. The general public was admitted in 1828 by Ludwig I. The building was completely remodeled in 1897 by Max Littmann when the brewery moved to the suburbs. All of the rooms except the historic beer hall ("Schwemme") were destroyed in the World War II bombings. The reopening of the Festival Hall in 1958 marked the end of the post-war restoration work.[SOURCE]
What to see in Munich
Altstadt
Like many downtown areas, there isn't a whole lot for the little ones to experience right away. Early evening is a great time to take them in this area when they are willing to sit nicely in the stroller and just snack on whatever you brought with you (and maybe have a little nap at the same time).N.orth West

North West
A little further away from the center is where the real action starts. Bring the kids when they are fresh and ready for action because it's going to be a long day.

Sendlinger Tor
The Sendlinger Tor is a city gate at the southern extremity of the historic old town area of Munich. It served as a fortification for the defense and is one of Munich's three remaining gothic town gate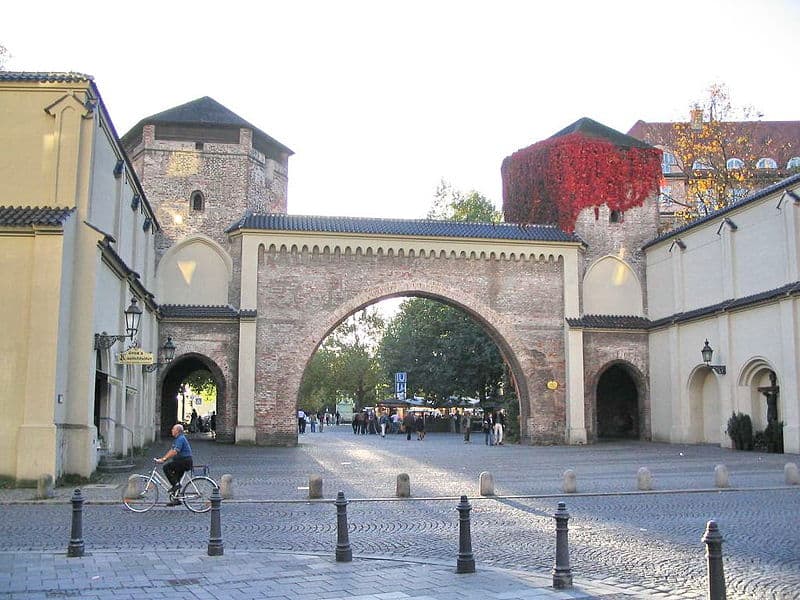 King's Square (Konigsplatz)
The area around Königsplatz is today the home to the Kunstareal, Munich's gallery and museum quarter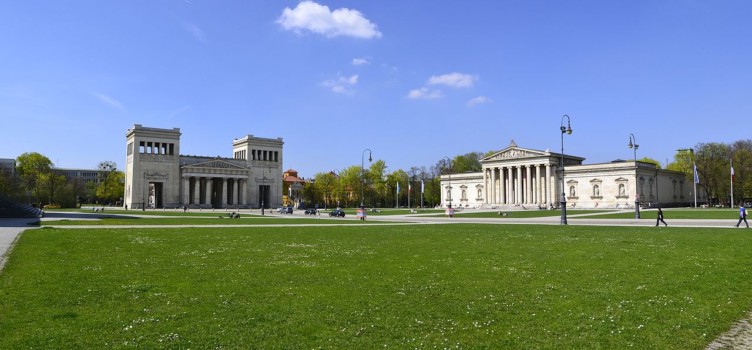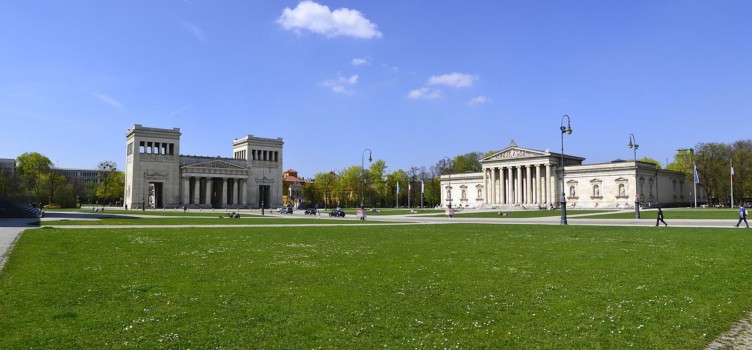 Paläontologisches Museum München
According to Munich 's official tourism board, the Paläontologisches Museum München holds many mammals, including "the giant stag, the saber-toothed tiger or the urelephant, dinosaurs are also to be admired. A detailed depiction of the evolution of man through the anthropological state collection (first floor of the museum) supplements the prehistory".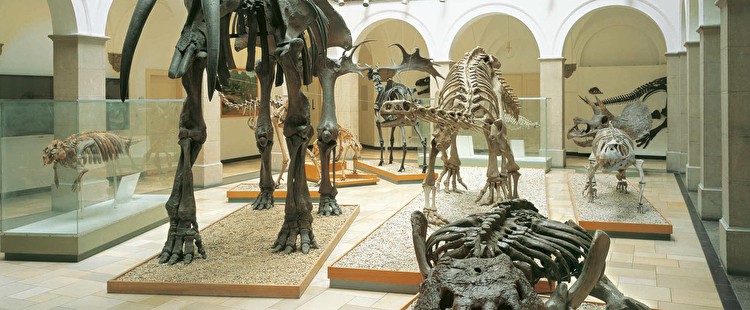 Egyptian Museum Munich
The Bavarian state collection of Ancient Egypt art, and displays exhibits from both the predynastic and dynastic periods
SEA LIFE München
Skip the Line: SEA LIFE Munich Admission Ticket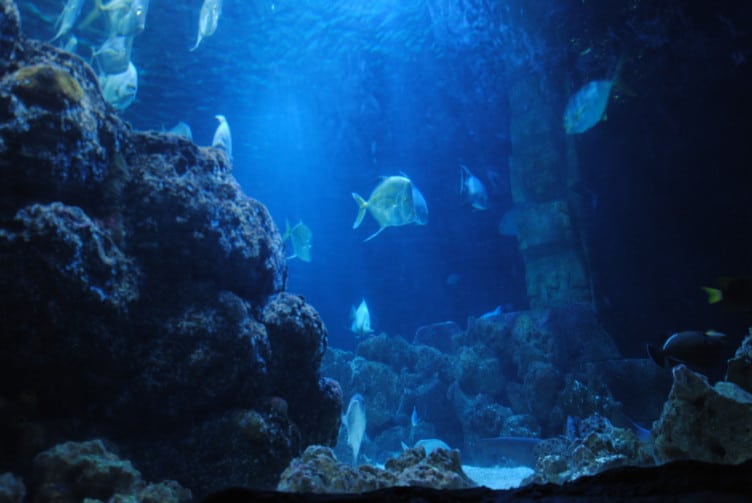 Check out Mark's review of Sealife Munich with his family at Wyld Family Travels
Deutsches Museum
The Museum only cost 11 euro per adult and we arrived at 3 pm so there was plenty of time to visit the majority of the museum before it closed. I say majority because the Deutsches Museum is the world's largest Science and Technology Museum. It is 5 stories tall, plus an exhibit in the basement. There is both a planetarium and observatory.
The only downside, I have to say, is the building itself is a little out of date. There are two elevators on the main floor to take guests up and down stairs, there are also elaborate staircases just down the hall so this isn't the only way around. These elevators would barely fit my umbrella stroller, let alone my single (and in this case, Double) Bob stroller – my Bob is roughly the width of a small wheelchair, so I know where it can and can not fit. We went around the corner and found the wheelchair/service elevator. This lift only serviced 3 floors, so we were not able to get to the top as a group.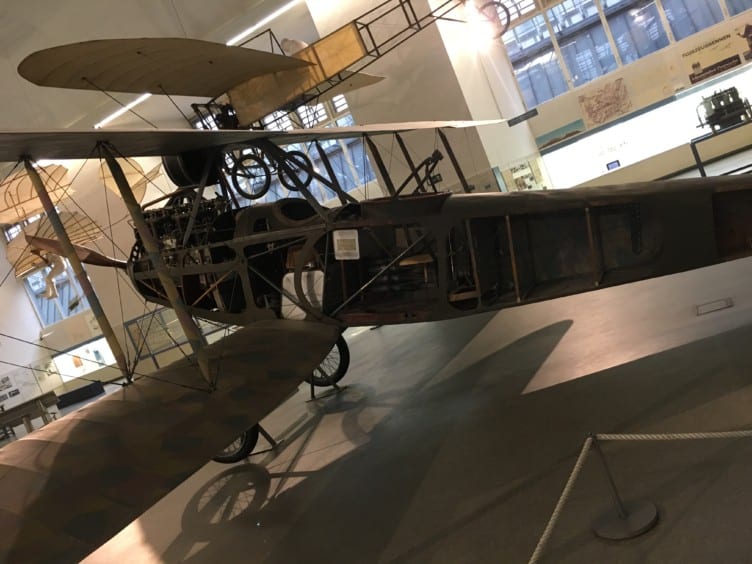 Note; in the Electricity Room, there was a giant Tesla Coil. Super cool. They even demonstrate it twice a day, even cooler. What isn't cool is how loud the snap is. We were warned that it would be loud so I left with the baby before they even asked me to (which I knew they would). A few minutes into it, my dad came out and said my son was crying in my hubby's arms because of the noise. He had been warned but of course, he is 4 years old "I'll be brave mommy, I promise".
There were 3 floors to the transportation section; basement had underwater vessels, including the first Uboat, main floor had other water vessels – boats, canoes and such, then upstairs had flying machines. All of this was a huge hit with the kids; they loved running around each piece, some they could touch, 'learning' about the pieces.
A more detailed list of things to do in Munich with kids in mind can be seen here.
Oktoberfest with kids
A quick train ride to the fairgrounds and you are smack center of the action and just a short walk from the front gates. The attractions don't open until 10 am but showing up early means you can see the area free from crowds and avoid the security guards when they are tired and irritable.
The only problem we had was getting our kit organized; according to the Oktoberfest rules posted at our hotel, rucksacks and large purses were not allowed. We then had the hard task of getting rid any unnecessary items while finding a place in the stroller to hold my diaper-bag items.
Turns out, a few people were allowed in with child-sized rucksacks but we didn't want to risk being turned away.
Catch our Oktoberfest shenanigans here.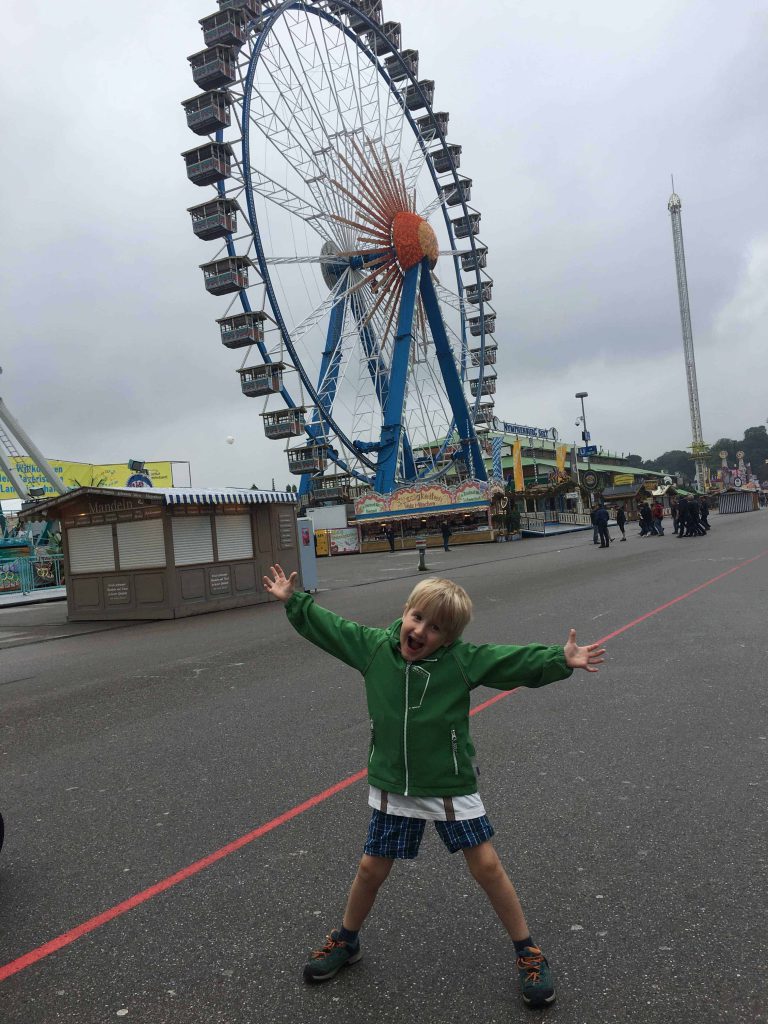 Day trips from Munich
Dachau Concentration Camp Memorial Site
"Outside the town of Dachau, a memorial site stands on the grounds of the former concentration camp. Dachau was the first Nazi concentration camp in Germany during the Holocaust, and it was the originator and training ground for the vast order of brutality that spread over half of Europe in the wake of the armies of the Third Reich, and which ultimately culminated in history's greatest crime."
Dachau Concentration Camp Memorial Site Tour from Munich by Train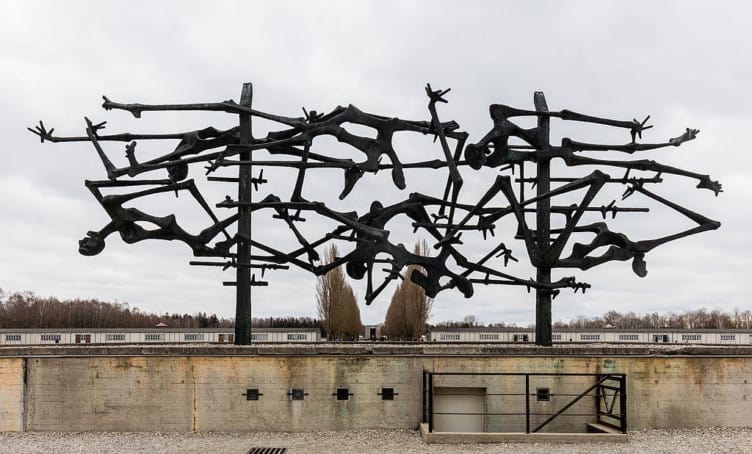 Munich to Neuschwanstein Castle
Next morning was Neuschwanstein castle day trip. This was the second focus of our trip. My dad had asked several times why we were traveling 2 hours each way just to visit a few castles when there was so much to do in Munich itself. It took a few tries, but my mom's desire to see Sleeping Beauty's castle finally sunk in and it turned out to be a great trip after all. Check it out here: Neuschwanstein and Hohenschwangau Castle
Also see: Skip-the-Line Day Tour from Munich to Neuschwanstein and Hohenschwangau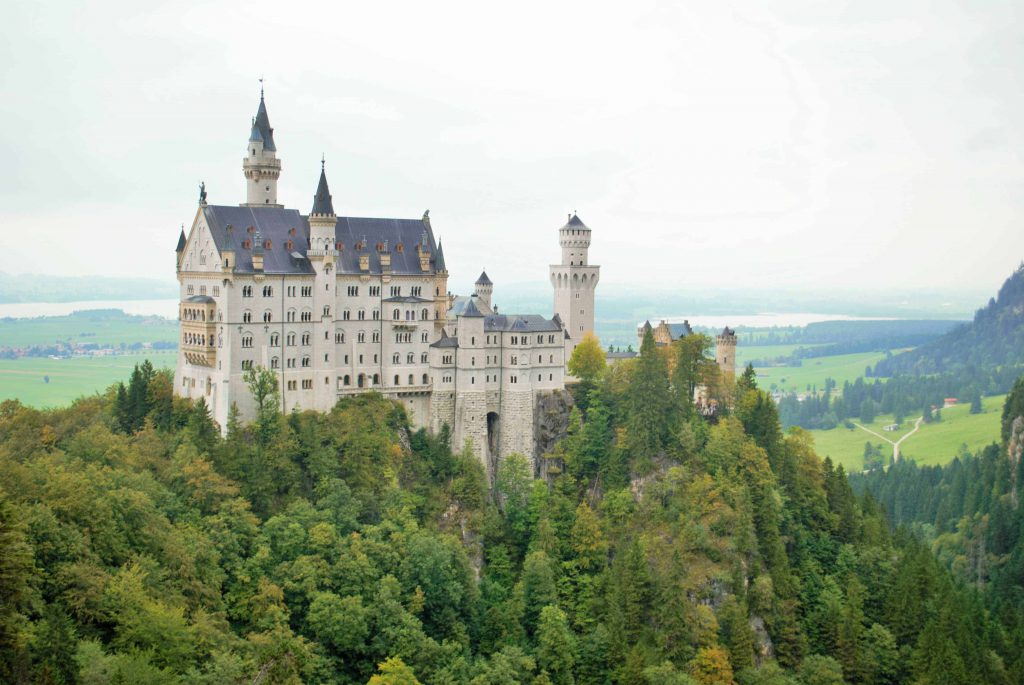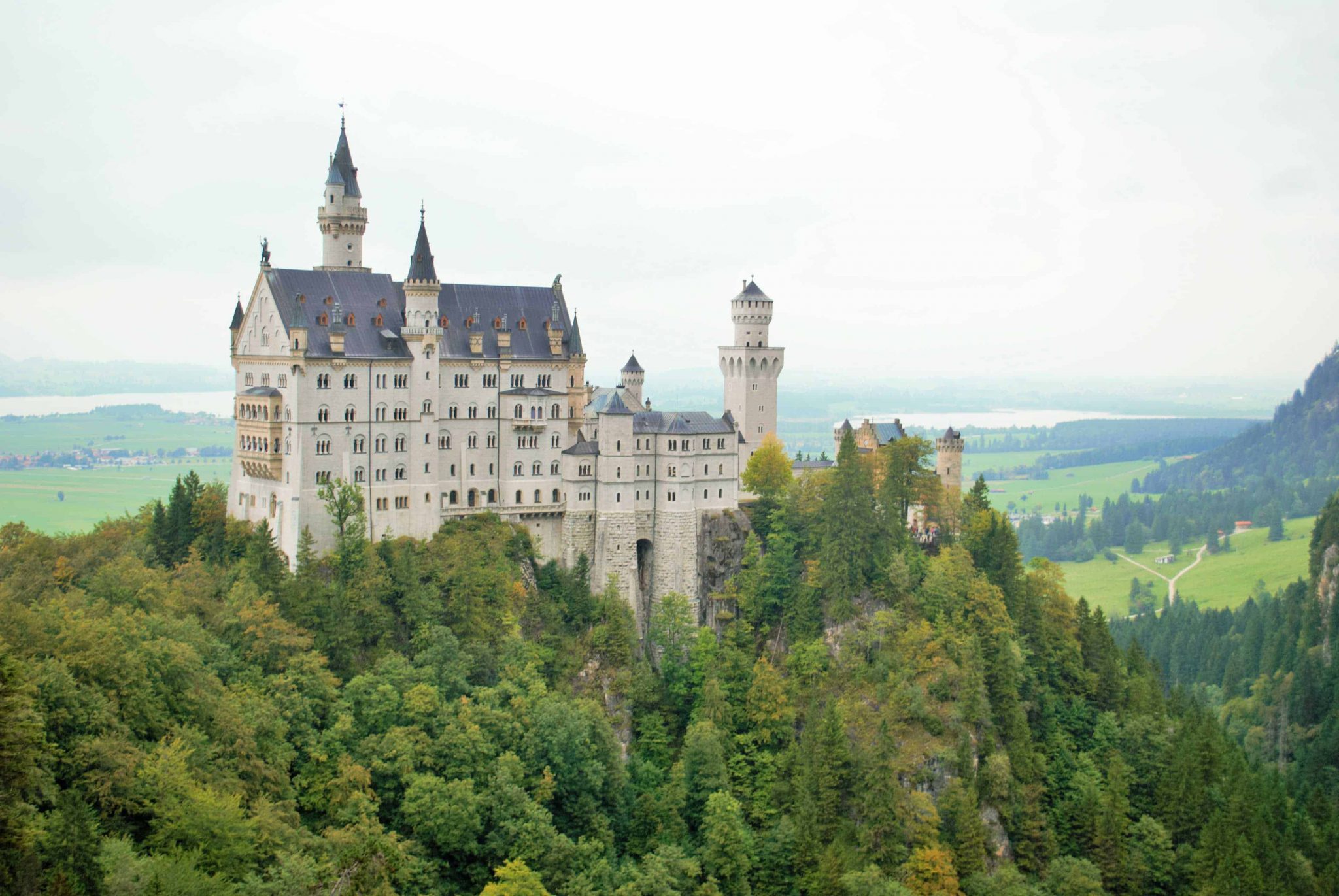 Getting to Munich Airport from Downtown
Our flight left at 12:20 pm so we had plenty of time to get to the airport on time. We took the 8 am local train to the Marienplatz, then jumped on the S-Bahn to make the 1-hour journey to the airport. This part of the journey was easy-peezy compared to what was ahead of us.
We found our terminal and looked for the AirBerlin counter. The line was so incredibly long, and there was so few staff, it was crazy. We also could not find any of the boarding pass machines – I'm thinking AirBerlin doesn't do that since this isn't the first airport we couldn't find one in. I know, we could have done online precheck-in but we didn't have access to a printer at the hotel.
We found the priority check-in line was empty and the kids were getting a little rowdy. We all jumped in line and the attendant didn't even ask for our priority card. Noted! She did mention that one of the security checkpoints was closed so we were all being funneled into one security area, which only had 4/5 machines.
While hubby sent the stroller to large-item, we collected our passports and boarding pass. I was going to send my parents through ahead of me and I would wait for the hubby since I had his documents. Luckily, he returned quickly and the kids started to lose their mind. We were still at the end of the line and a nice security guard funneled my parents and the kids through the priority line, this made us 4th in line instead of dead last. Funny, they tried to deny the hubby and I access to priority since my parents were physically holding the children. All I had to say was, "Those are my babies" and they let us in. Everyone around us had a good kick out of it.
Always allow plenty of time to pass through security
OK, so while we are waiting in priority for security check, a couple asked if they would jump ahead of us. Their flight was currently boarding. I let them pass, my group gave me a look. Another guy came up to us and said he was boarding in 20 minutes and he wanted to pass. I grumbled and let him pass too.
The group told me to stop doing that, we had been in line 20 minutes and were now 5th; literally have gone backward. I'm saying I'm horrible because I really didn't want to let them pass. The airport had already announced that all flights were delayed due to security checks.
Also, when they say show up 2/3 hours before your flight, this isn't a paranoid request. These things happen. You need to arrive early in case there is a long line at check-in, or security is backed, or there is a problem with the number of checked bags you thought you purchased (thank you Expedia fine print). So, I'm horrible because I have very little sympathy to those that are not prepared.
Your Thoughts...
Please share your thoughts in the comments or reach out on social media...We would love to hear from you.
You May Also Like
Visiting Munich Oktoberfest with Kids
20 Things to Know Before Visiting Germany
Opportunity Cost; The Hidden Costs of Budget Travel