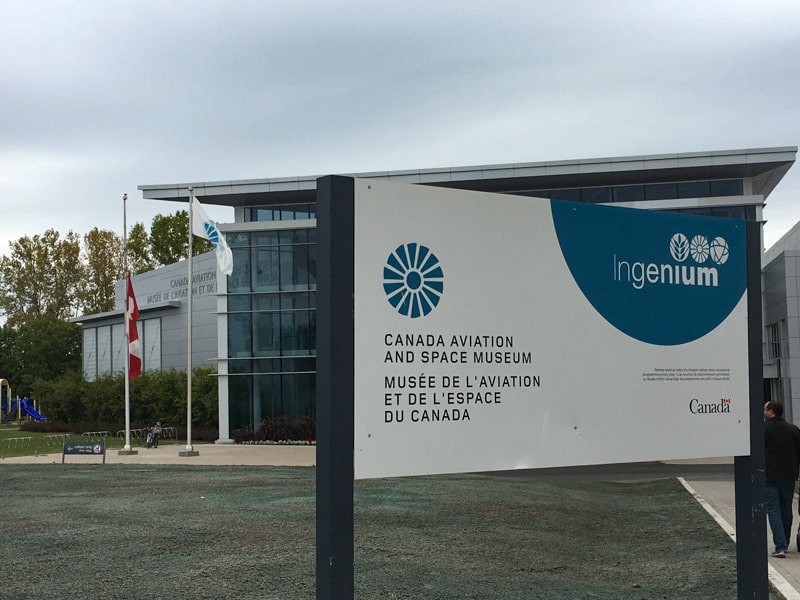 Located on a former military air base just five kilometers from downtown Ottawa, the Canada Aviation and Space Museum focuses on aviation in Canada within an international context – from its beginnings in 1909 to today.
The Canada Aviation and Space Museum presents the complete story of Canada's rich aviation and aerospace heritage. The Collection consists of more than 130 aircraft and artifacts (propellers, engines) from both civil and military service. It is the most extensive aviation collection in Canada, it is also considered to be one of the finest aviation museums in the world.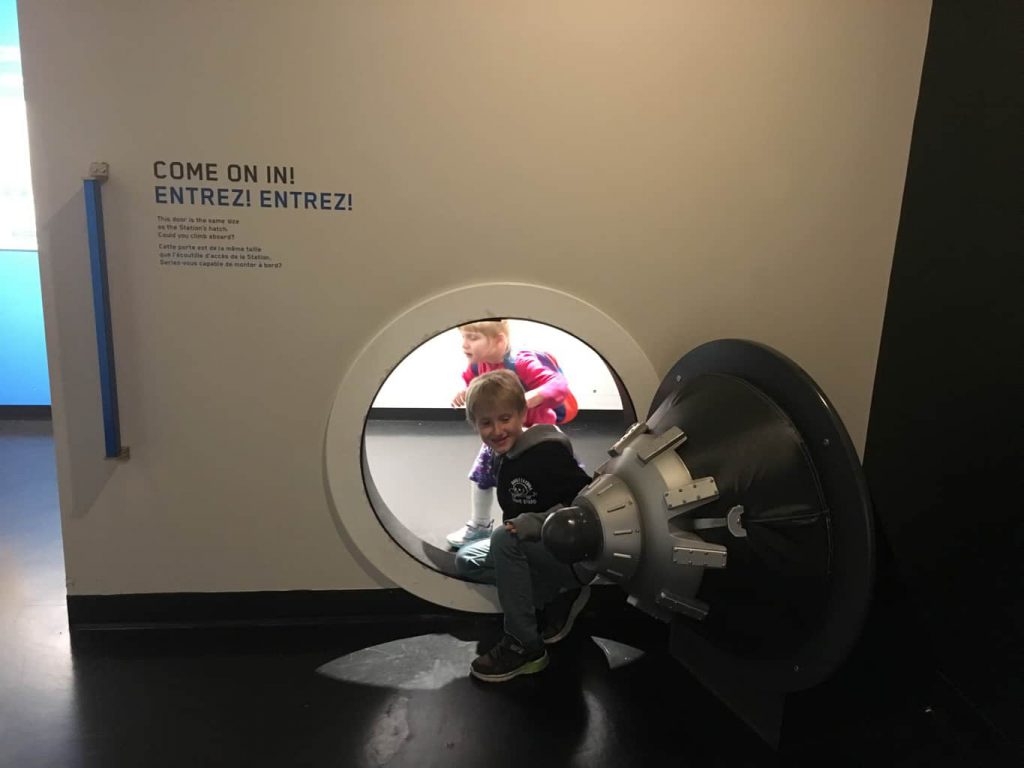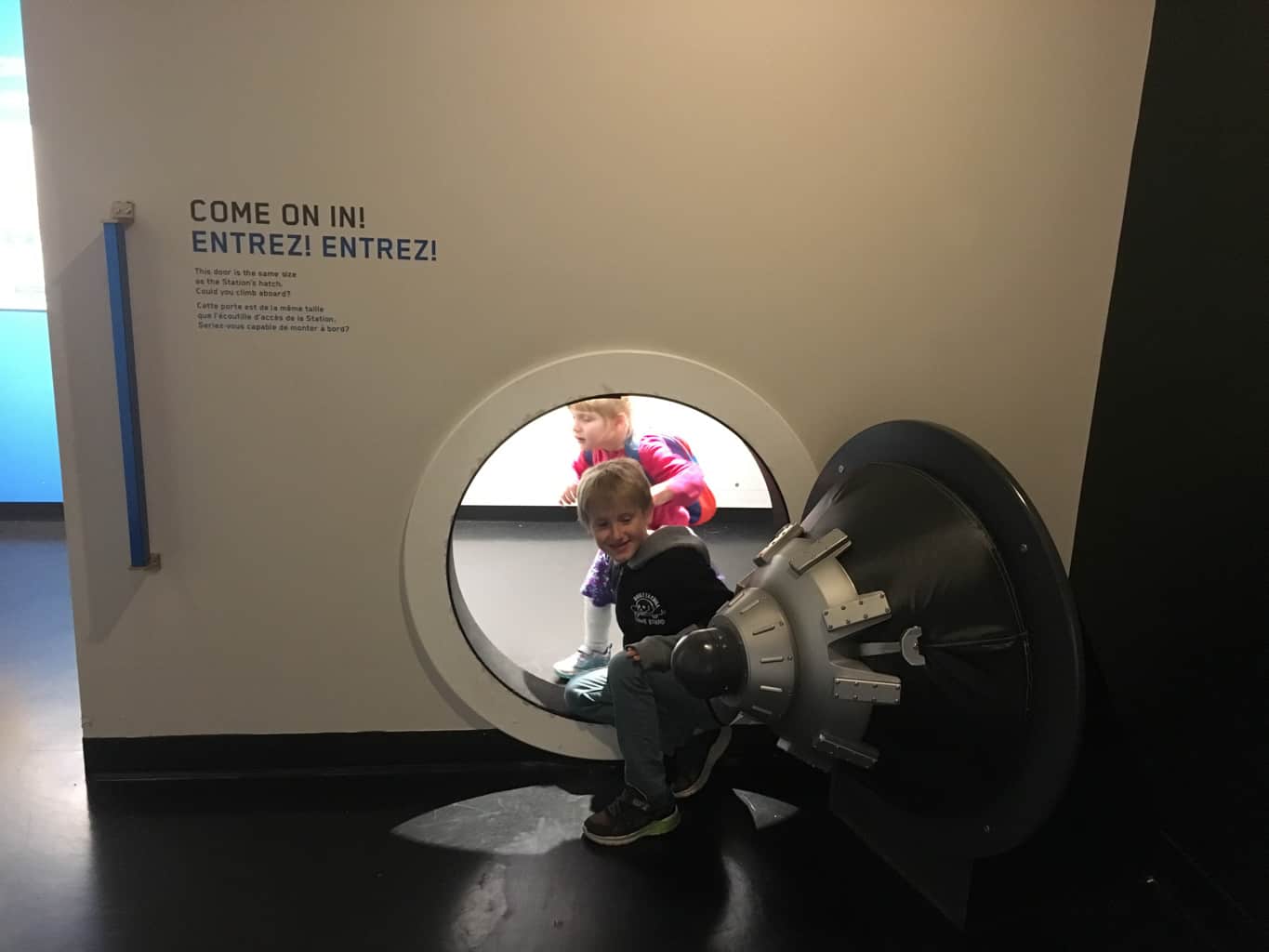 Among the museum's highlights are the largest surviving pieces of the famous Avro Arrow (its nose section and two wing tips), the original Canadarm used on the Endeavour space shuttle, the Lancaster bomber from the Second World War, and Life in Orbit: The International Space Station exhibition.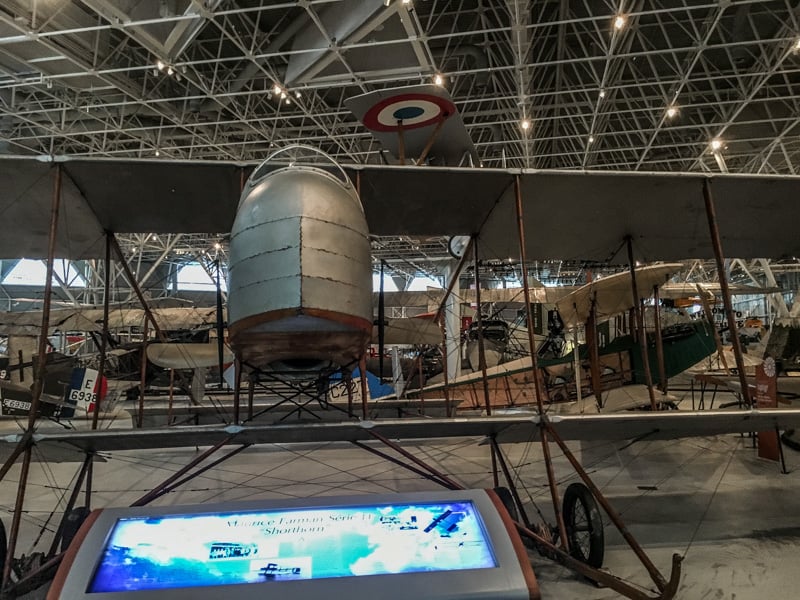 Once a year, the Canada Aviation and Space Museum has a Military appreciation day. This consists of free parking and admission to all card-carrying members of the Canadian Military, past and present, and their immediate family. We didn't know this when we decided last minute to stop by for a visit – we have an annual pass, and these articles aren't going to write themselves.
We were greeted with a handful of superheroes, none of whom the children were particularly fond of (probably because they weren't Disney cartoons) and a myriad of booths set up in the lobby and further down into the museum. We had our family picture taken with fun dress-up props, met a paramedic and gathered information on Scouts Canada.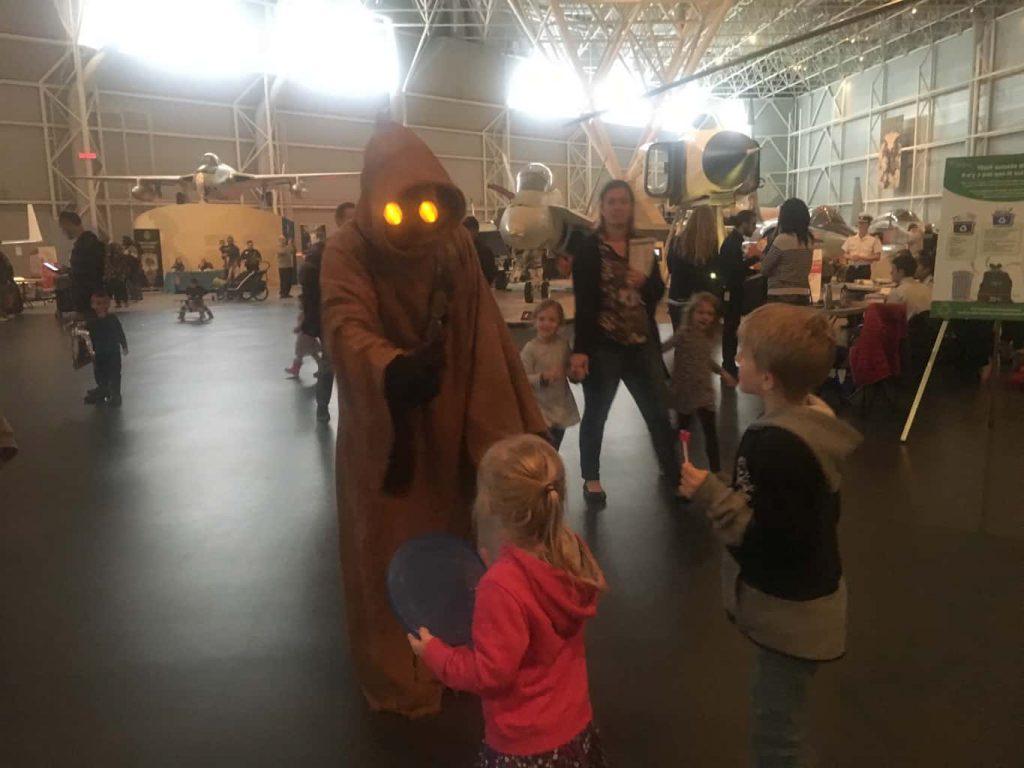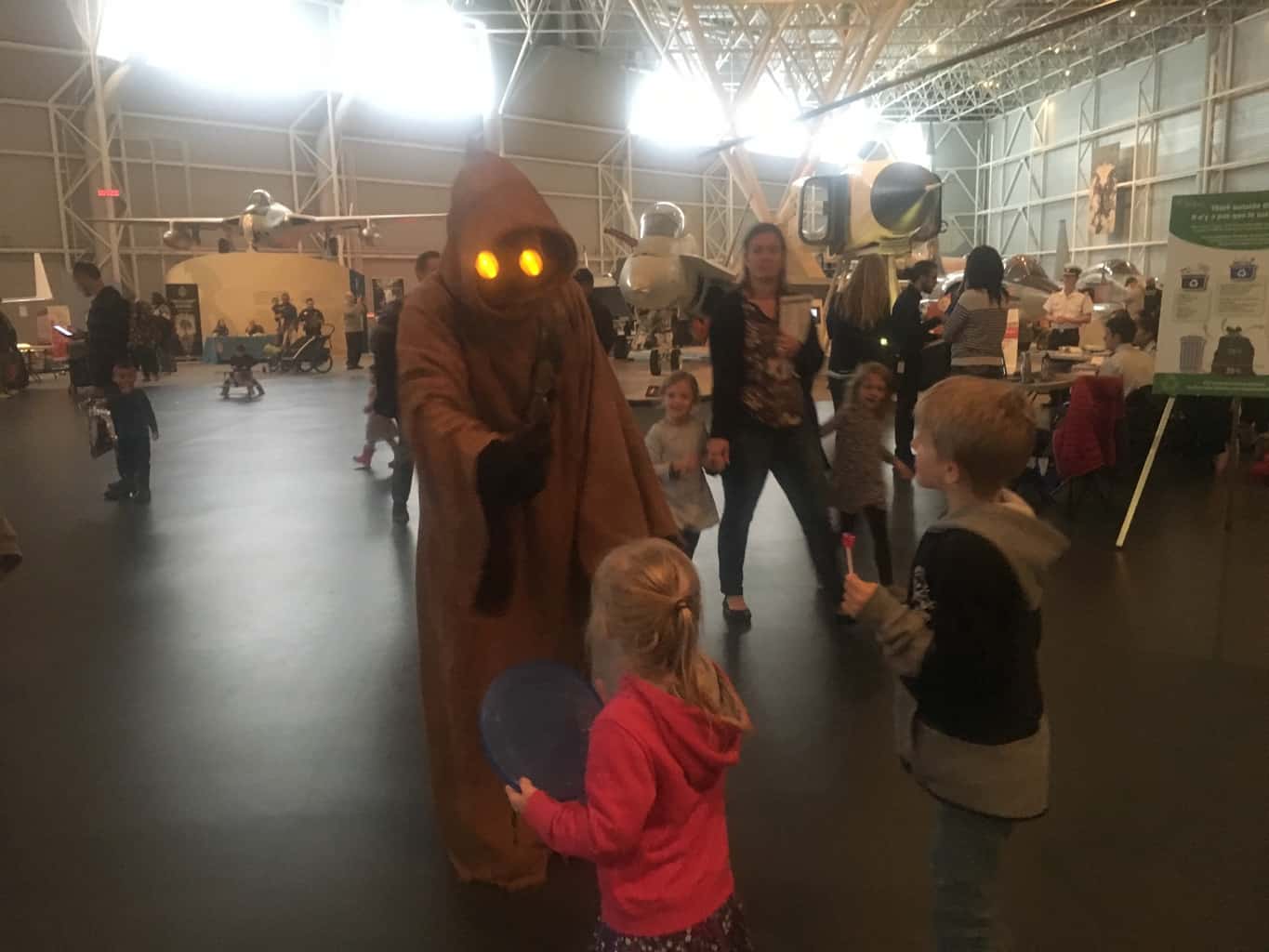 While we were visiting, we had the pleasure of attending one of the theatre productions "Space Adventure". This would also double as a great rainy day activity so I made sure to take notes. The children all dressed up in the provided Astraunaut costumes and climbed into their "spaceships" (a white cardboard box – it was adorable). They followed along with the book, The Box, on display on the screen in front of them and went on a space adventure with "Barrie the Bear" and Ted. The naming of the characters was a collaborative effort.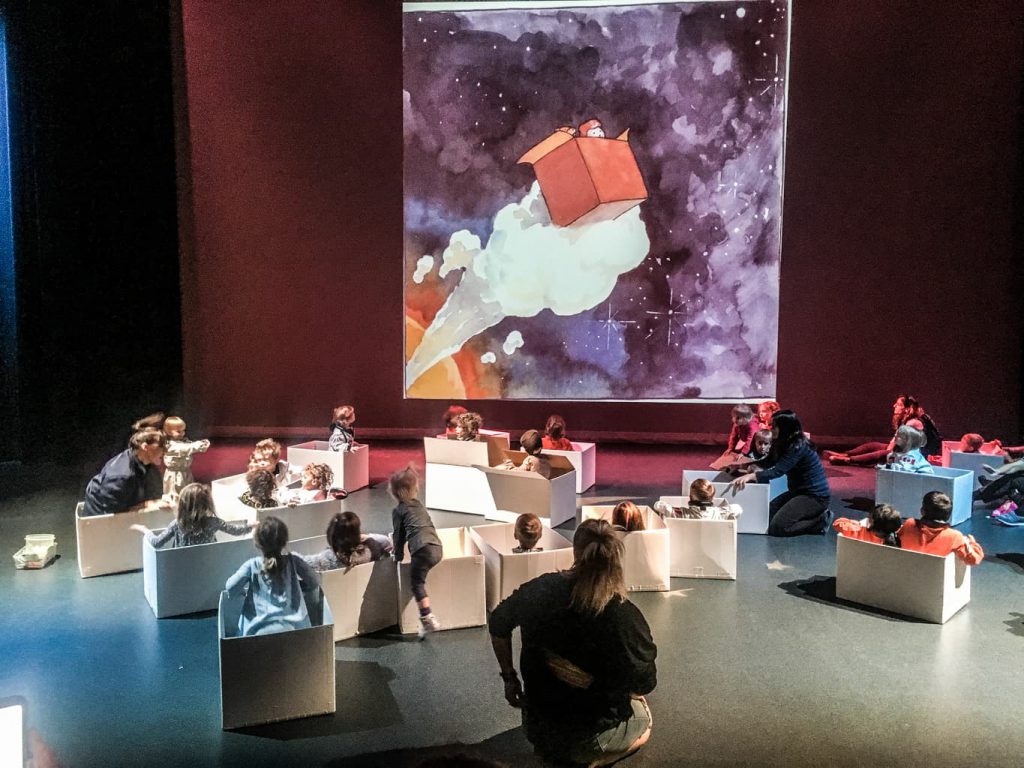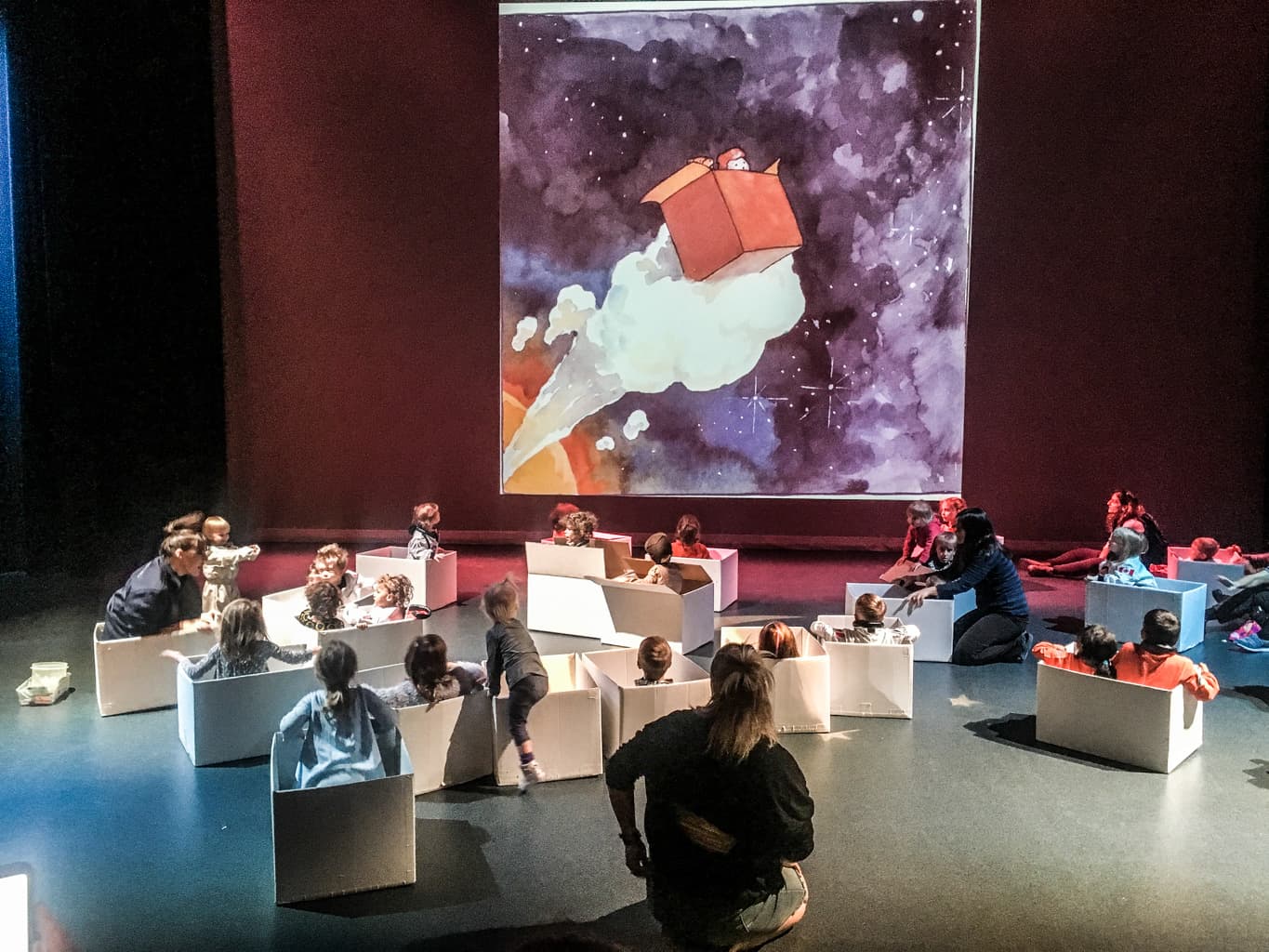 The Canada Aviation and Space Museum is part of the Ingenium family of museums. With an annual membership, guests receive unlimited admission to the Canada Agriculture and Food Museum, the Canada Aviation and Space Museum, and the Canada Science and Technology Museum. As well as unlimited FREE GENERAL ADMISSION to more than 360* museums and science centres across Canada and around the world with the Reciprocal Admission Agreement.

Know before you go
11 Aviation Parkway, Ottawa (Ontario), K1K 2X5 Canada
613 991-3044
1 866 442-4416
[email protected]
PRICING
Adult :$15.00
Senior Citizen:$13.00
Student : $13.00
Child : $0.00 – $10.00
Family:$38.00
Open 9:00 am – 5:00 pm
Have you ever wanted to control a cockpit? Sit in an ejection seat? Ride in a biplane? The museum offers many exciting special programs and experiences. Be sure to check program details in advance.