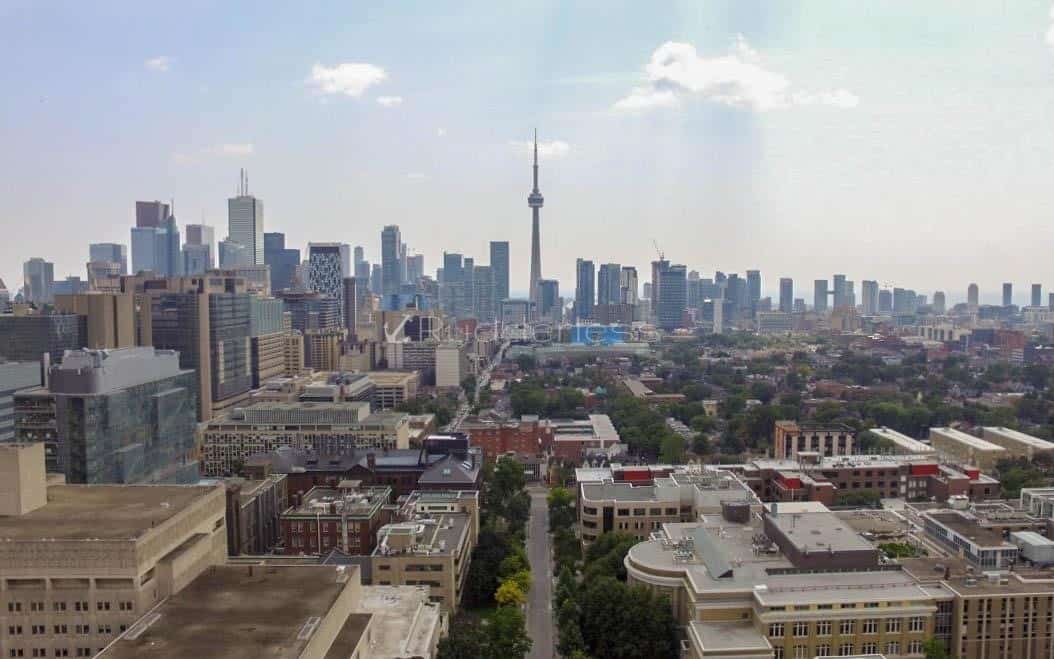 I absolutely hate it when people ask me what's my favourite thing to do or see in Toronto.
As a travel blogger, it's the equivalent of asking me what's my favourite destination – and trust me I get asked that question a lot.
I usually respond with the same well-rehearsed piece about being open minded, every city I've ever visited has left me with good and bad experiences, beauty can be found everywhere from the biggest city to the smallest village, yadda-yadda, blah-blah.
But when they really-really push – I simply reply with Toronto.
It's where I was born, it's where I was raised, it's where I work and it's where I play.
Memories of me sitting in my Dad's lap as we back his Mustang into the underground parking or my Mom taking my two brothers and me to The Canadian National Exhibition (CNE) every year.
At this point, I've been to about 30 countries and several cities and towns around the world. Although I've explored the serval knicks and cranny's of this fair city – one of the hardest things I ever had to write was my 48 hours Toronto Itinerary. It was excruciatingly painful having to leave out a lot of my favourite places in order to accommodate a two-day itinerary and swore I'd never do it again.
… but since you're twisting my arm – I'll tell you my Top 10 Toronto Spots.
However, before we get started I wanted to let you know that I will be leaving the CN Tower off the list. Don't get me wrong, it's the symbol of our city and the needle to our Torontonian compass – hell it's on the cover hip hop artist and Toronto native Drake's album – Views. But it's obvious, too obvious.

Worry not, I can guarantee that if you follow this list you will always see the CN Tower, peaking in and out of buildings watching you and watching over our city.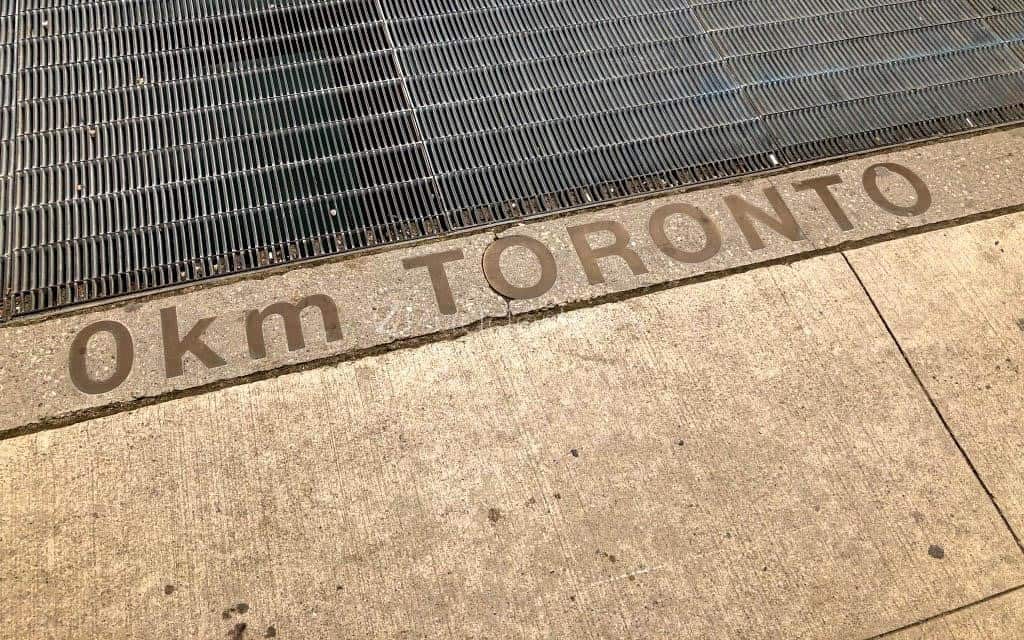 Standing at the foot of Yonge St.
Yonge St.
There are stories and Guinness world records about Yonge St. being the longest street in the world. I'm not sure we are with that theory but what I will say is that Yonge St. is a major Toronto arterial road that divides the city into East and West. Starting at Lake Ontario's and heading North, Yonge St. is lined with shops and restaurants but more specifically in the downtown core, you will find the Sony Centre for the Performing Arts, the Hockey Hall of Fame, the Eaton Centre, the Ed Mirvish Theatre, Elgin / Winter Garden Theatre(s), Massey Hall and Yonge-Dundas Square.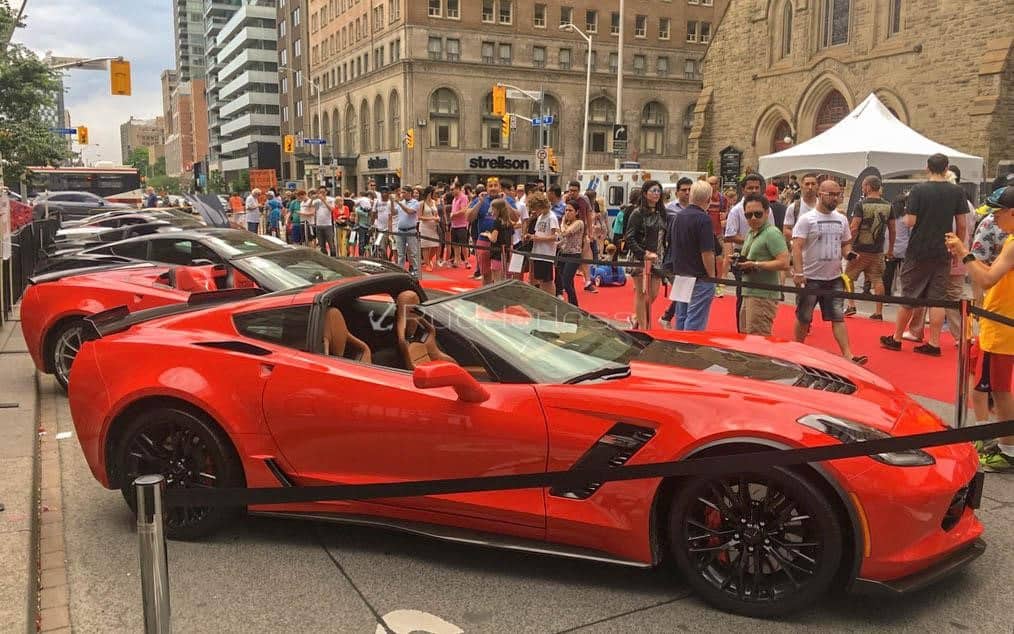 Exotic Car Show in Yorkville
Yorkville
Continuing North along Yonge St., just past Bloor St. at the top end of Downtown Toronto, you'll find yourself entering the old part of Yorkville.
Yorkville is Toronto's version of 5th Ave in Manhattan or Rodeo Dr. in Beverly Hills. It's full of high-end retail stores, art galleries, fashion boutiques, antique stores, bars, cafes and eateries. Some of the upscale shops include Burberry, Prada, Gucci, Louis Vuitton, Chanel, Hermes, MAC Cosmetics, Hugo Boss. Harry Rosen, Calvin Klein, Tiffany, Holt Renfrew, Lacoste, Ferrari, Maserati, Coach, Swarovski and so much more.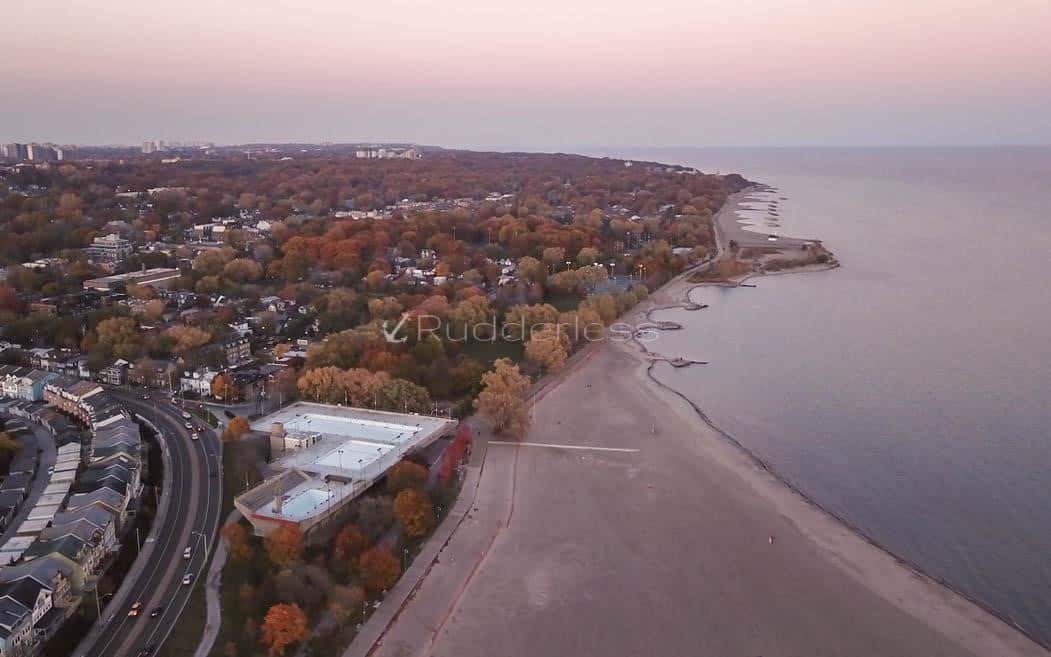 Looking East from Woodbine Beach
The Beach | The Beaches
Towards the East end of Toronto, you'll find The Beach – or The Beaches depending on which side of the fence you fall on as the official name has been a long-standing dispute among residents. The beach itself, however, is a single uninterrupted stretch of sandy shoreline along Lake Ontario divided into four quarters. (Balmy Beach, Scarboro Beach, Kew Beach and Woodbine Beach). Here you will also find a lot of independent boutiques and specialty stores along Queen St. E., but my favourite thing about the Beaches is the Toronto Jazz Festival which closes Queen St and fills it with free live Jazz and Blues performances with both local and international artists.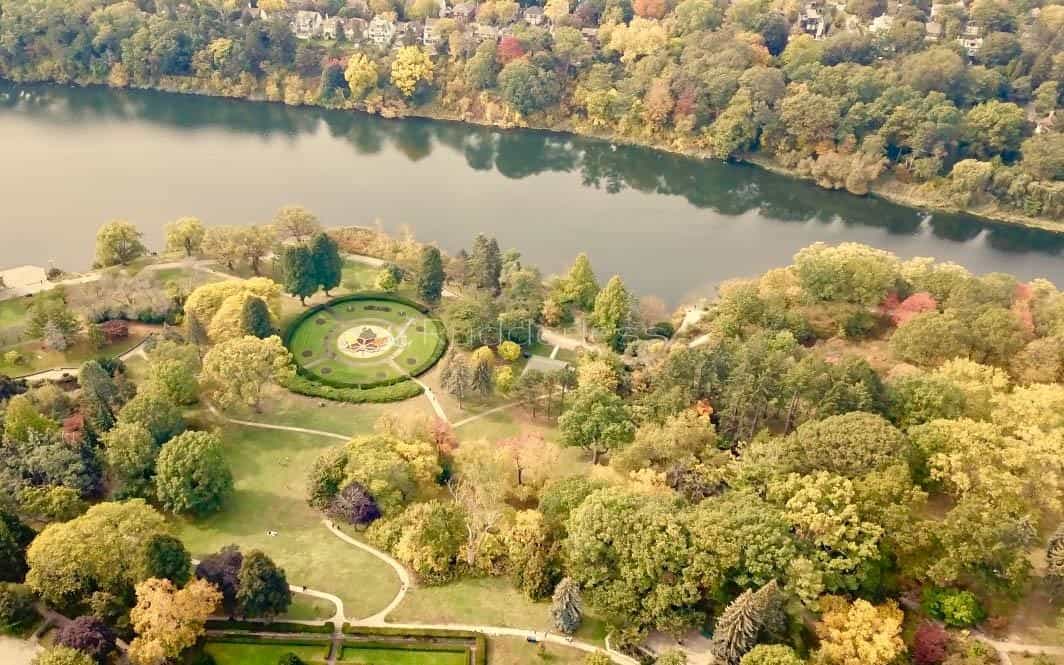 High Park – Grenadier Pond
High Park
Located in the West end of Toronto you'll find High Park. High Park is the largest park in Toronto which some compare to Manhattan's Central Park in New York. Aside from numerous hiking trails, sports facilities, a beautiful pond, a zoo, a children's playground castle, a dog park, eateries, picnic areas and greenhouses – one of my favourite things to see is the Japanese Cherry Blossoms which appear every year around late April or early May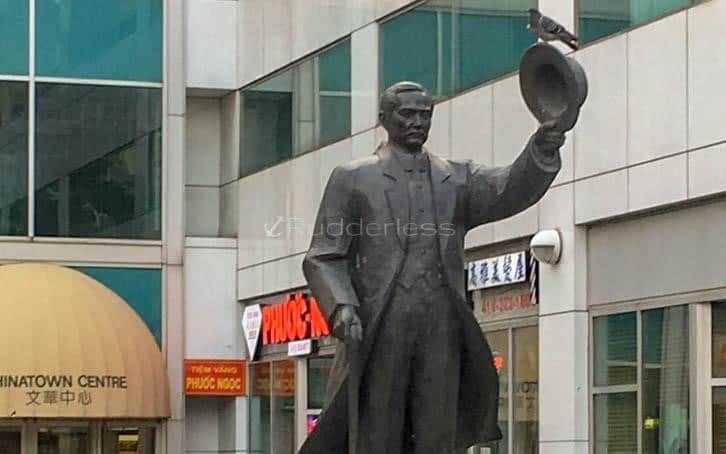 Dr. Sun Yat-sen statue – Founding father of the Republic of China
Chinatown
Chinatown is probably everyone's favourite spot. Phone cases, chargers, Apple Watch straps, selfie sticks, spinners and various other tech knick-knacks. Fix your computer, replace the glass on your iPad, pick up some fruits and veggies then head out for dinner – all in the same day. Chinatown has it all but its real gem, is the plethora of delicious restaurants that line both sides of Spadina Ave., North and South of Dundas St. Definitely as lively, as any main street you would find in Beijing, but the Chinatown Festival is guaranteed to take it up a notch.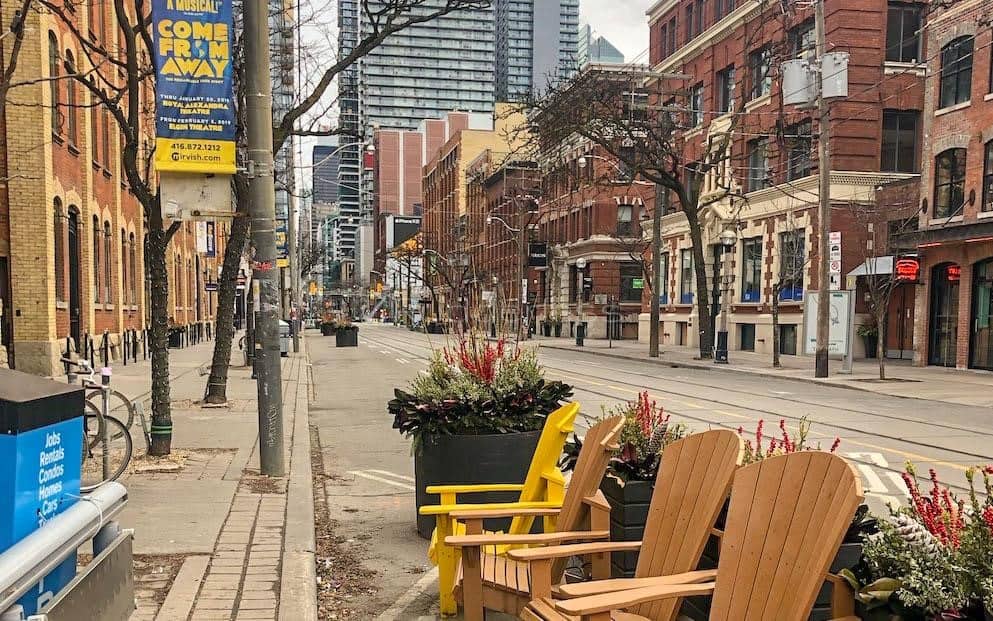 King St. W. during the day
Entertainment District
The Toronto Entertainment District is concentrated around King St. W. between University Ave. and Spadina Ave. Not only is The Entertainment District in my neck of the concrete jungle, but its also home to the Princess of Wales Theatre, The Royal Alexandra Theatre, Roy Thomson Hall and The Scotiabank Movie Theatre. In addition to Canada's Walk of Fame, Toronto International Film Festival – Theatre & Headquarters and Second City you'll find the arenas and stadiums for three of Toronto's major-league sports teams; The Toronto Maple Leafs, The Toronto Raptors and The Toronto Blue Jays. Yes, the CN Tower also lives here, beside Ripley's Aquarium amongst the most nightclubs, bars and lounges in Toronto.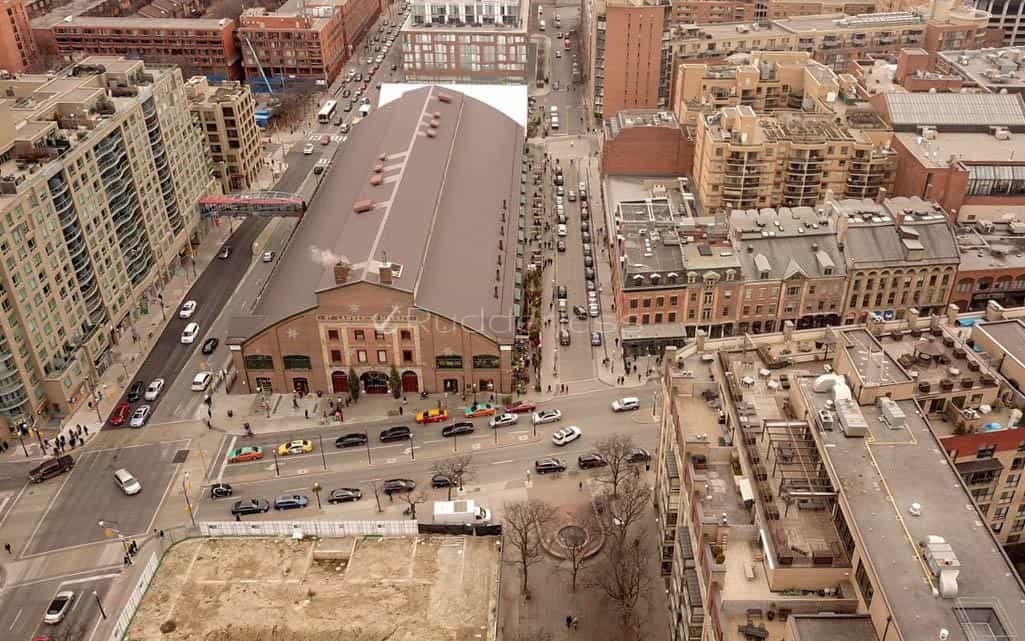 St. Lawrence Market
St. Lawrence Market
Whenever the weather is too rainy or too cold St. Lawrence Market is my favorite place to visit. Aside from the large variety of food items and restaurants, one of my guilty pleasures is walking around sampling food. The market is made up of three main buildings: The South Market, the North Market and St. Lawrence Hall. The South Market is known for having vendors that sell fresh produce, meat, fish, grains, baked goods, dairy products, as well as non-food items. The North Market is well-known for its Saturday Farmers' Market and Sunday antique dealers. St. Lawrence Hall is made up of retailers on the ground floor, city offices on the second floor, and rooms for special events on the third floor.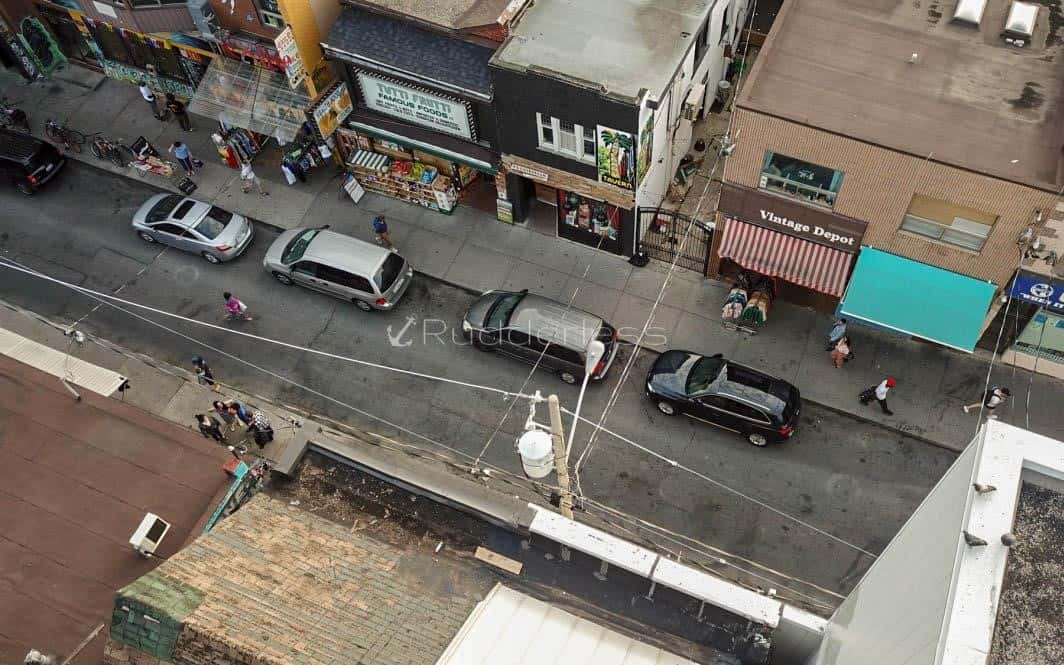 Kensington Market
Kensington Market
Kensington Market is Toronto's self-proclaimed "most vibrant and diverse neighbourhood". Hands down, no other Toronto neighbourhood showcases Toronto's diversity and strength better than Kensington. No establishment in Kensington Market is the same. It is eclectic, open-minded and welcoming – which not only hold true for Toronto but Canada on a whole. Anytime is the best time to visit but be sure to come on Pedestrian Sundays when the streets are closed to cars and open to people, live music, food, peace and love.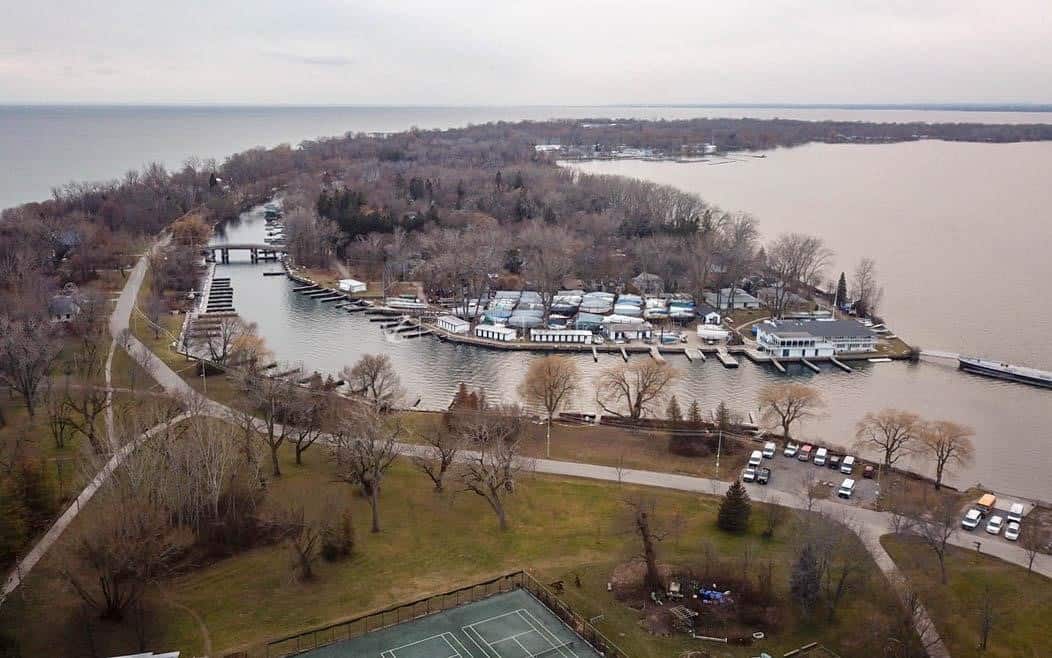 Toronto Islands
Toronto Islands
When the city gets too loud, jump on a ferry and head to Toronto Islands. It will not only give you serenity but it will provide you with one of the best views of the city. Toronto Islands is a group of 15 islands that are interconnected by pathways and bridges.
Although the islands are inhabited, there are tons of things to do such as; bike, canoe and kayak rentals, a boating marina, large grassy fields for picnics, a theatre, nature paths, restaurants and an amusement park called Centreville on Centre Island. I have fond memories of my Mom taking my brothers and me to Centre Island. One more thing there is also a 200-year-old haunted lighthouse called Gibraltar Point Lighthouse.
---
This post was written by…
Christopher from Rudderless Travel
Your Thoughts...
Please share your thoughts in the comments or reach out on social media...We would love to hear from you.
You May Also Like
Toronto Distillery District Christmas Market
Casa Loma in Toronto with kids