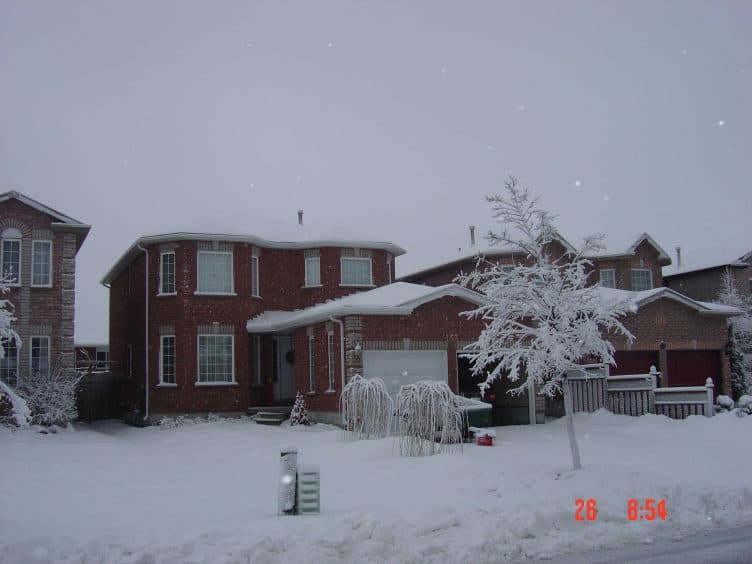 As a born and raised Canadian, this is the hardest question I have ever been asked. The idea of "What is Christmas like in Canada" took a lot of soul-searching, internet research, and some good old fashion asking mom and dad.
What part of my holiday routine was Canadian, Catholic, and French? Where did one category start and another begin?
This post may contain affiliate links.
To which I earn a small commission, at zero cost to you!
Find more info in our
Privacy Policy
.
Future Reading
Before heading out and googling every Christmas book ever written by a Canadian, here is my shortlist of our household favorites by North American authors.
North American Christmas Books
For kids of all Ages
What does Canada do for Christmas
There are various parts to a national Christmas tradition. Something that the whole nation can come together and look forward to, regardless of denomination or personal belief. While Germans have Saint Nicholas on December 6, Christmas Markets and Gluwein, we have more modern traditions (is that a thing?) that bring us together as a Nation.
The commercialized, North American version of Saint Nicholas, known here as Santa Claus, has been around for centuries. The modern version that we North Americans have come to know and love is actually a creation of the Coca-Cola Industry. Before 1931, he was depicted as the larger of the elves in the North Pole.
After this, Haddon Sundblom created a character based on the works of Clement C Moore's "Twas the night before Christmas" to be featured in their advertisements. Slowly over the years, this character has taken over our idea of what Santa Claus looks like, and has made his way into every Christmas carol, TV special and artistic depiction ever since.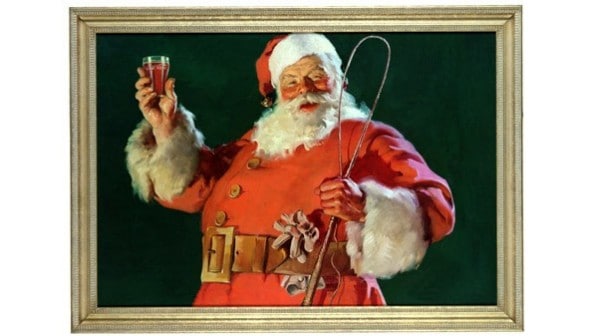 NORAD – North American Aerospace Defense Command – which monitors the airspace above Canada and The United States of America, 'monitors' Santa's movements on Christmas Eve and display it live on the internet for all the children to see. They have called it the "Santa Tracker" – how clever.
In malls and Christmas parties across the country, various Santa's pose for photos and hand out a small gift to the children in attendance. These are usually allowed to be opened right away. There is never a fee or reservation required for these visits, only for the professional photo.
The tradition comes in displaying your child's first Santa photo – they never end well, so watching poor Santa try to smile gracefully while your little one bawls for his mommy is both heartbreaking and hilarious, in an evil-twisted sort of way.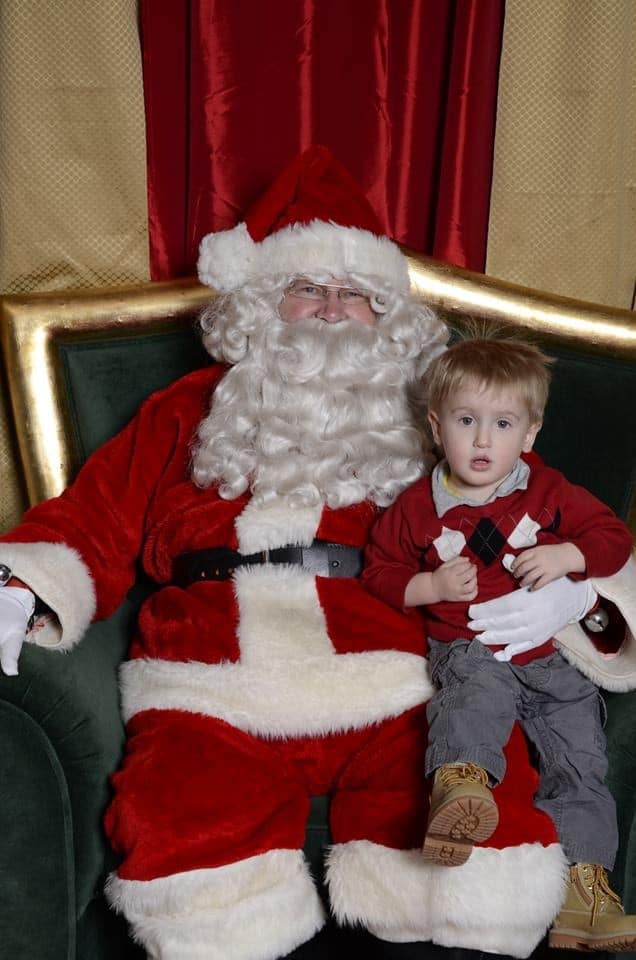 Interesting Facts about Christmas in Canada
Because Canada is such a large country, inhabited by a large variety of cultures and ethnicities, it is hard to pinpoint the true nature of 'Canadian traditions'.
I am presenting is what I know to be true through first-hand experience or anecdotal evidence from trusted friends within the specific culture mentioned. Christmas in Canada can differ from one culture to the next, one province to the next. Canada really is that big.


East Coast – Atlantic Canada
t is traditional in Nova Scotia to donate the largest Christmas tree to Boston every December in gratitude for their help in the Halifax Explosion. In December 1917, two vessels collided in the Halifax harbour, igniting the fuel and ammunition in one of the vessels' cargo holds.
The result of this led to 2,000 deaths and another 9,000 wounded. Boston Red Cross and the Massachusetts Public Safety Committee provided assistance immediately after the disaster. We have been sending trees to their city centre ever since and it has become a part of the Boston Christmas traditions as well.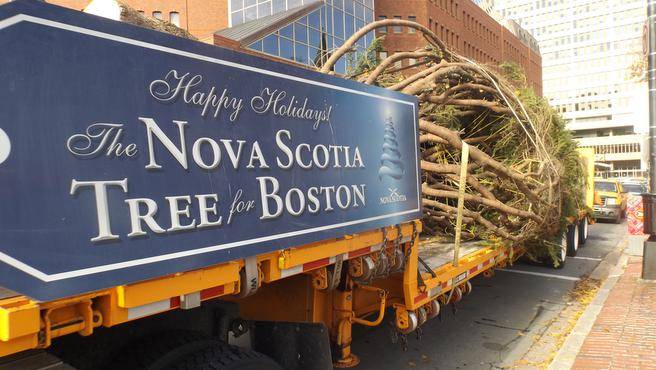 Newfoundland Christmas traditions
include Tibb's Eve, (or Tipsy Eve) – the time when one can start indulging in Christmas cheer of the alcoholic variety. They also do something called Mummering; I had to consult Wikipedia for this one.
Also known as mumming or janneying, it typically involves a group of friends or family who dress in disguise and visit homes within their community or neighbouring communities during the twelve days of Christmas. If the mummers are welcomed into a house, they often do a variety of informal performances that may include dance, music, jokes, or recitations. The hosts must guess the mummers' identities before offering them food or drink. They may poke and prod the mummers or ask them questions. Once the mummers have been identified, they remove their disguises, spend some social time with the hosts, and then travel as a group to the next home.
Quebec Christmas Tradition
There are many French Canadian Christmas traditions that differ from English speaking Canada. Let's not forget that we are two very different groups of people, brought together under one "roof" by the Powers That Be ( aka King George III).
Quebec continues to be acknowledged as a Nation within a Nation, for many political and social reasons that I will not get into today, but this also speaks a great deal about the cultural differences between the two groups of Canadians.
While growing up, our feast was held on Christmas Eve and it was traditional to attend Midnight Mass that night. As an ever-growing secular country, many Francophones skip mass throughout the year and simply attend on Christmas Eve, whether out of Religious obligation or just the tradition of it, that is not for me to say. In terms of opening presents, traditionally it was done after the midnight mass, but it's has been moved to Christmas Day morning for most families, especially those with little ones.
Toronto Santa Claus Parade
Starting in 1913, the Santa Claus Parade has a record of 25 floats and 2000 participants annually. This year, it was held on November 20, 2016. I have been twice in my life; once when we lived in Ottawa and made the long trip down when I was young, and the second time when I went to university in Toronto and took my husband – then-boyfriend – for a weekend in the city.
We met my mom just before the parade; we are both such kids at heart that I couldn't help but invite her.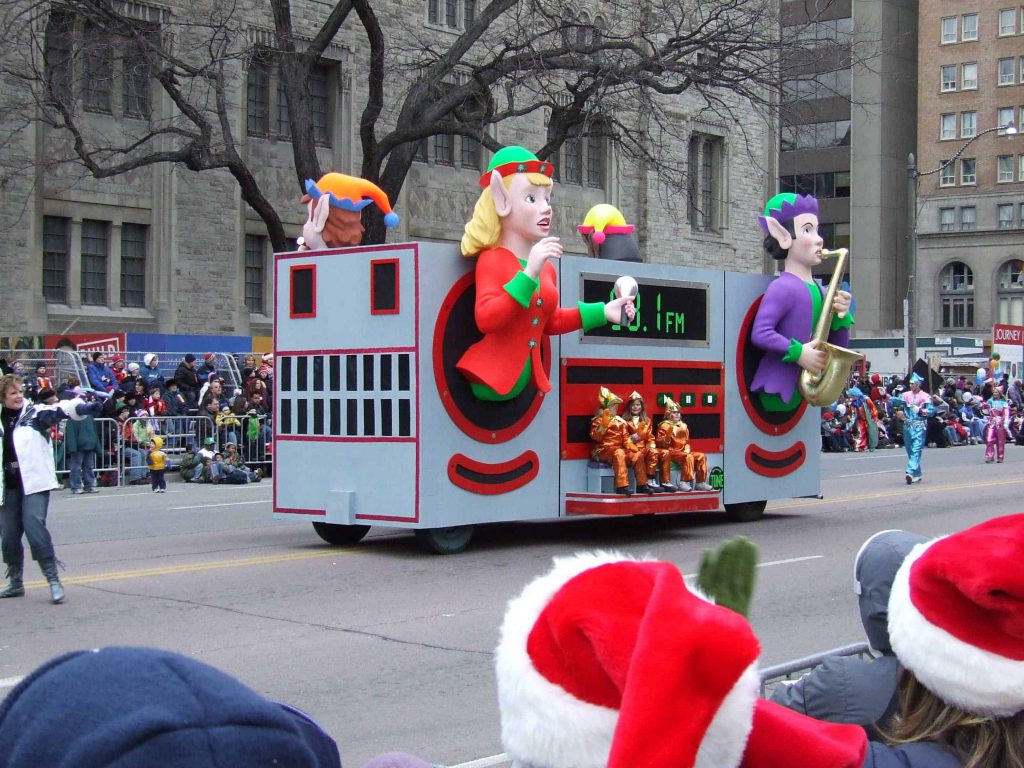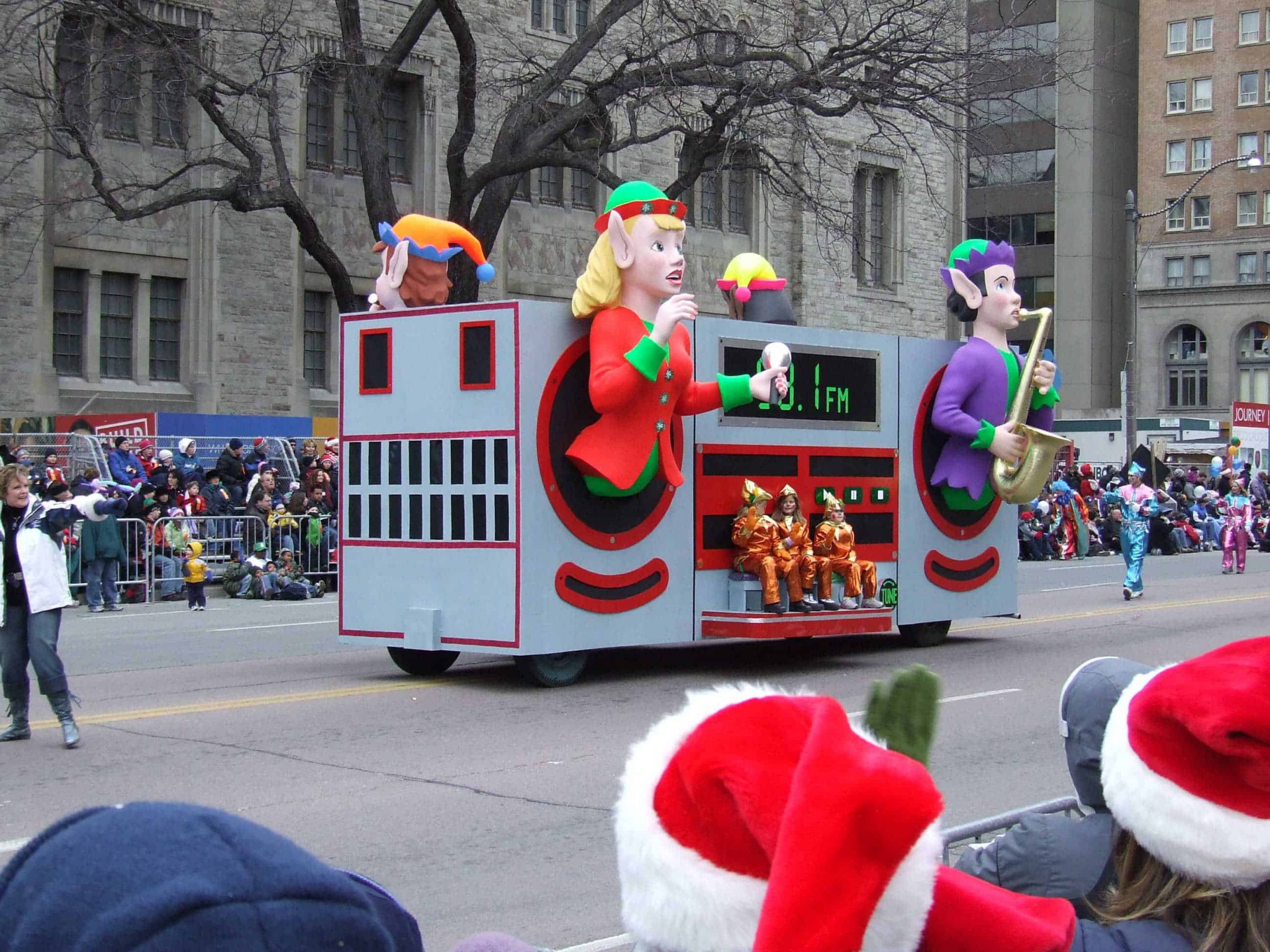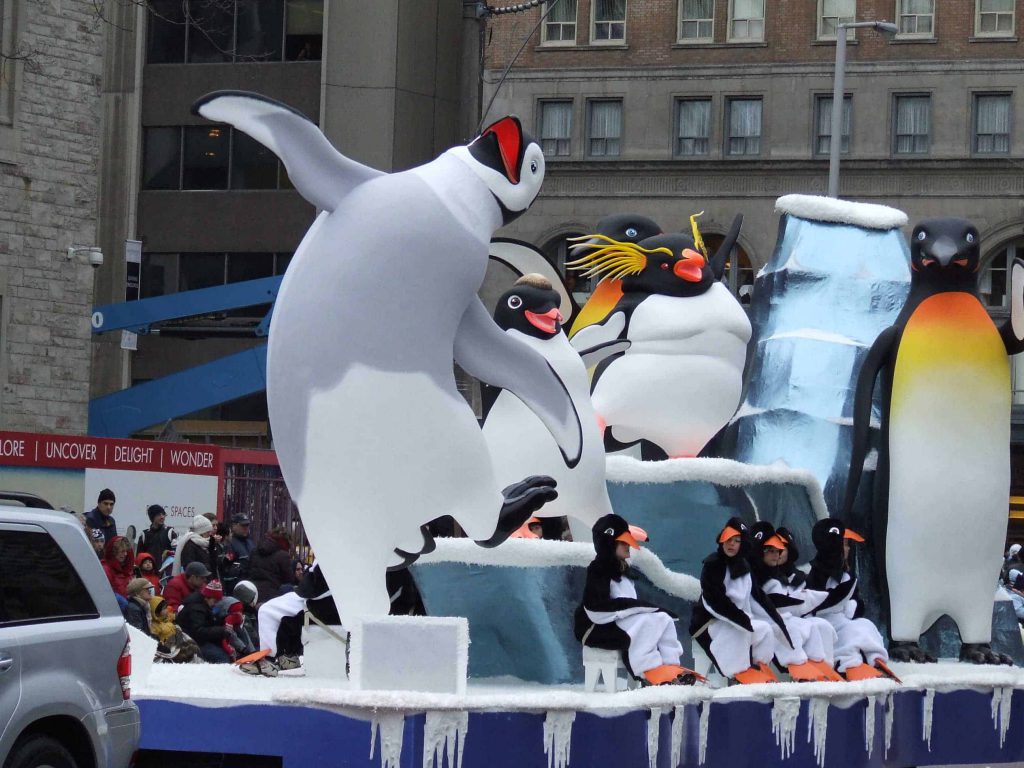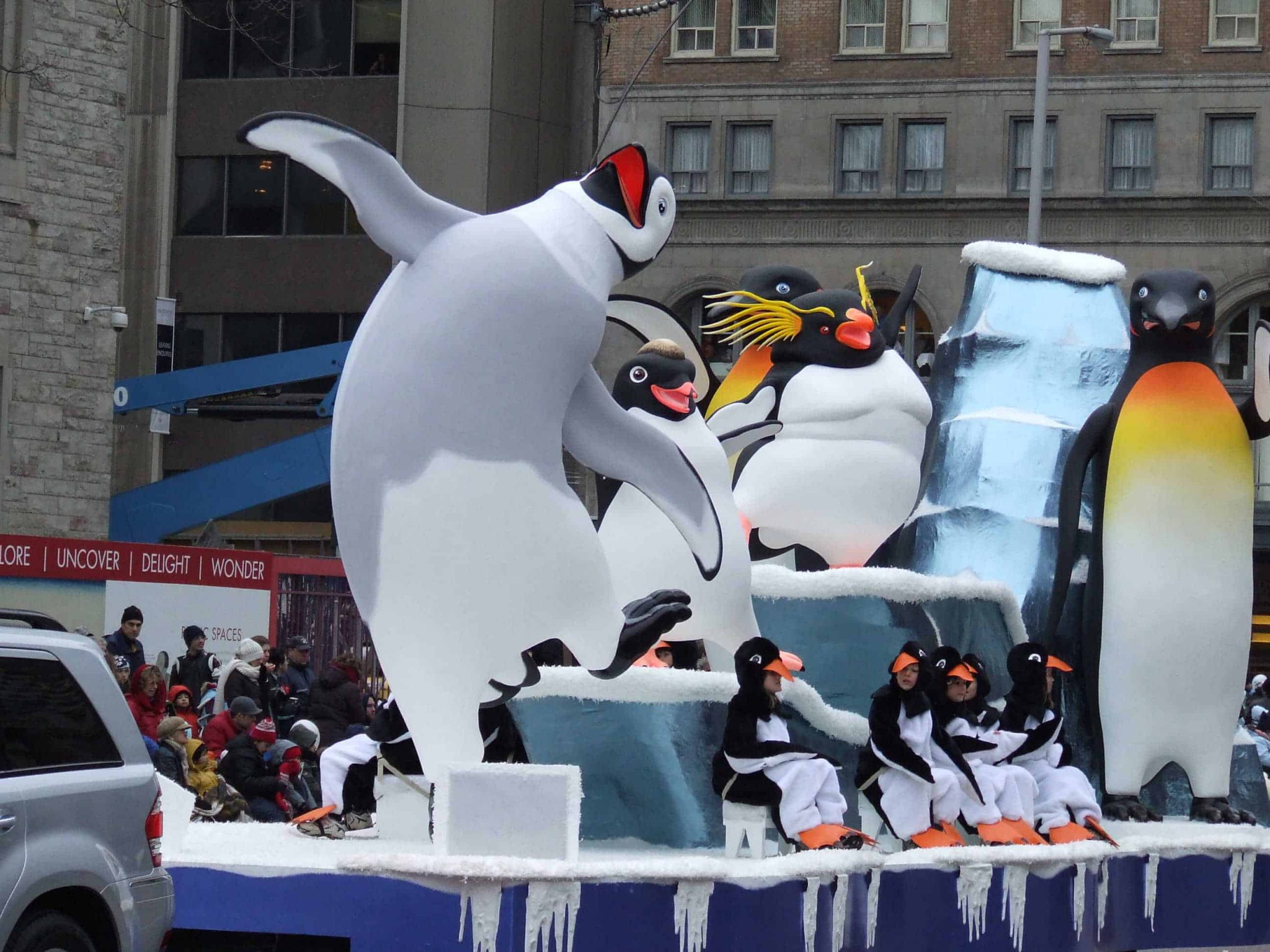 Christmas Present Traditions
December 25 is Christmas morning. Some open their presents on Christmas Eve, some open one and save the rest for Christmas Day, and some do everything in between. Most Canadians celebrating Christmas would label themselves as Catholic or Protestant. There are a handful of Eastern Orthodox communities, of course, and they celebrate the birth of Jesus on January 7.
In my house, we start off waking at 6 in the morning to open our stockings and playing with the one present that we received from Santa – always unwrapped and only labelled with our name.
7 am we were allowed to wake my parents, they had coffee, we opened the rest of our gifts and then dad would make pancakes and bacon for breakfast before we were thrown outside to play in the snow, with our neighbour friends.
We received toys/wants for Christmas and clothes/needs for our birthdays. I was fortunate/unfortunate enough to have a birthday 2 weeks before Christmas, so I received a lot in December and nothing the rest of the year.
What do Canadians eat on Christmas
In Nova Scotia and Newfoundland, it is customary to consume lobster or shellfish instead of the traditional turkey or ham. This is due to the fisheries being an essential part of the East Coast Economy and, in the past, their diet.
Many workplaces, mommy groups or friends would organize Cookie baking parties or a cookie exchange. I have been to one. Basically, the Prosecco comes out fairly early in the day, we snack on bread and cheese platters until we are ready to head out.
The cookies/treats are then spread out on the table and we each grab our share of everything, as well as a copy of the recipes. At the end of it all, I came home with 10 new cookies and recipes. Generally, one coordinates with the organizer so no one is bringing the same thing.
French Canadians name their Christmas Eve traditions 'le Reveillon'; it is a huge party that lasts well into the next morning, after attending Mass. A traditional French Canadian Christmas Eve menu would include "Ragout aux patties de cochons" and "tortiere".
Turkey is sometimes served, but not as important as traditional French dishes. Le bûche de Noël is a favourite for Christmas dessert, as are other Canadian staples like butter tarts and Sucre a la Creme. Once I convince my mom to share the recipe with me, I will be sharing it with you – it's amazing!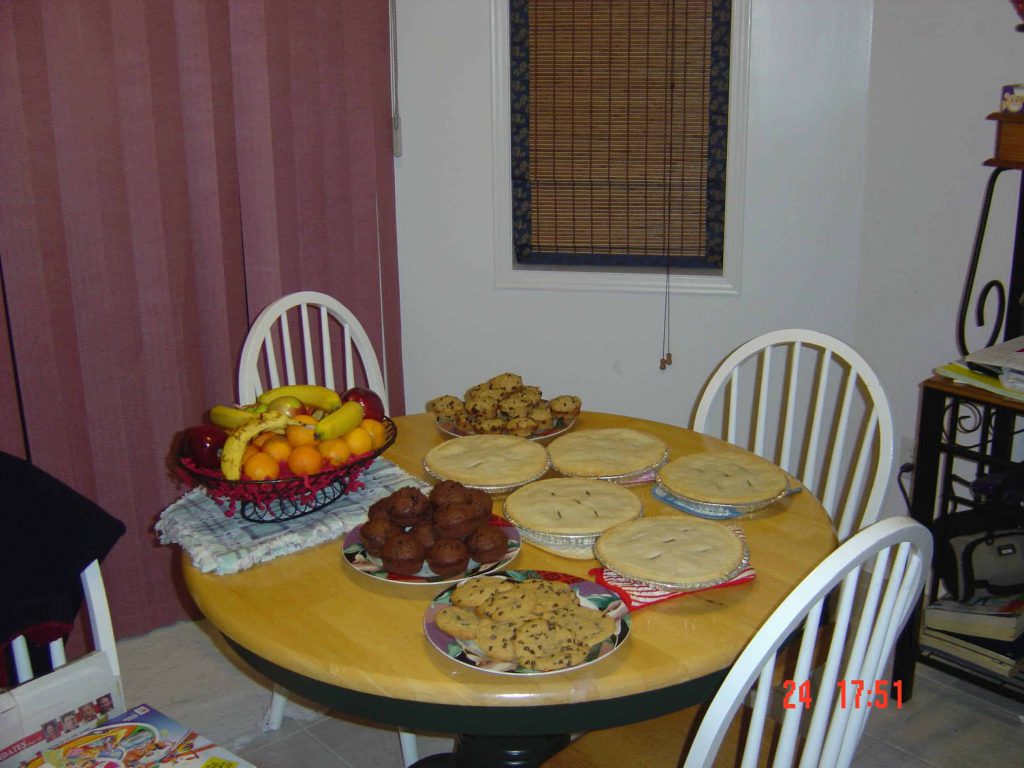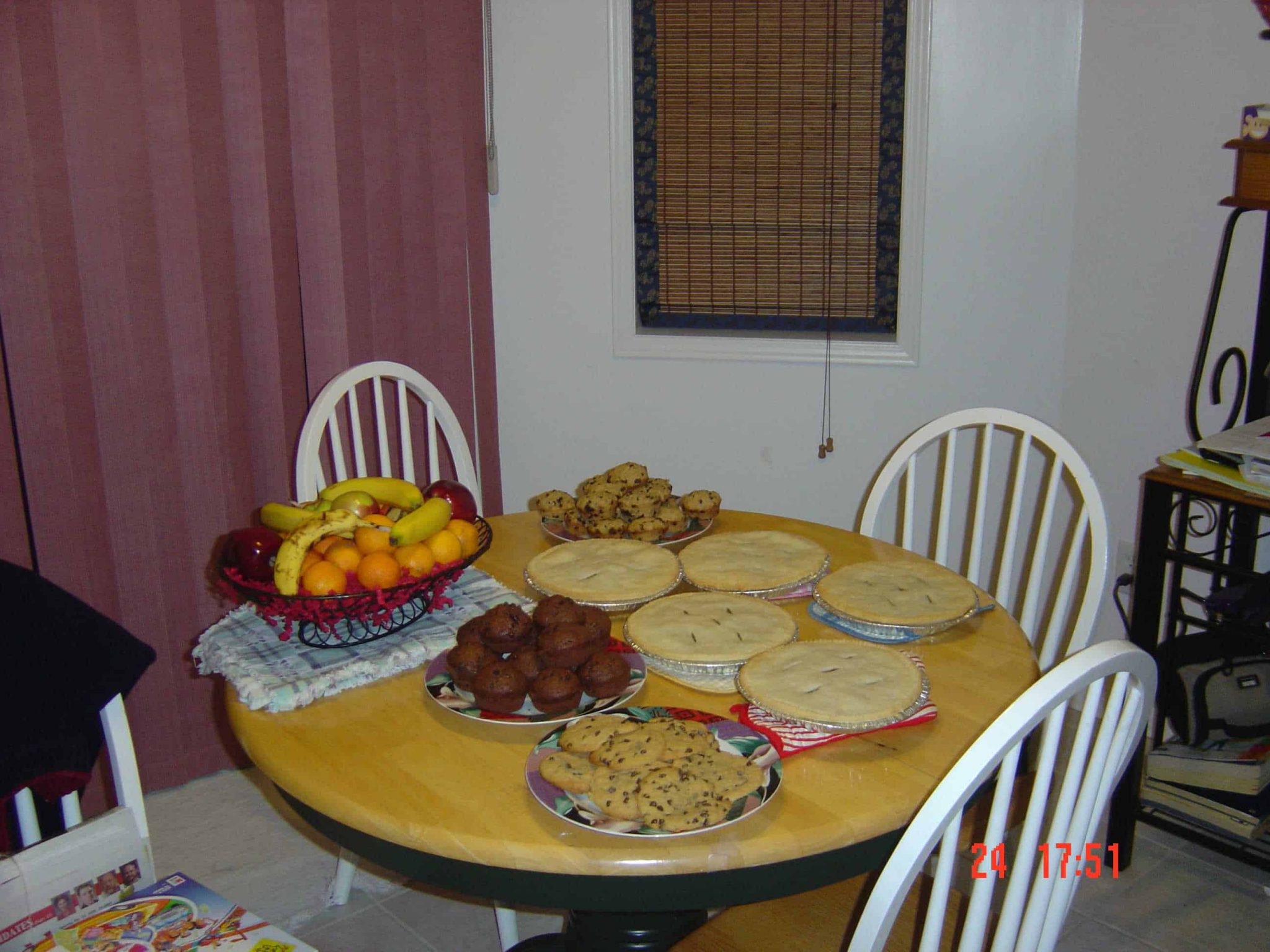 Canadian Christmas Decorations
Having brought the tradition over from Germany, we in Canada decorate a pine or fir tree. Most wait until a week or so before Christmas to purchase and decorate.
Others, like my family, just can't help ourselves and pride ourselves on waiting until December 1 to bring the "fake" tree (faux pine, plastic) out of the basement and decorate it with years of handmade, ornate, original Christmas market ornaments.
We wait until after December 8th, my birthday, to put up our tree; after too many years of having Christmas themed birthday parties at my house, I imposed this rule.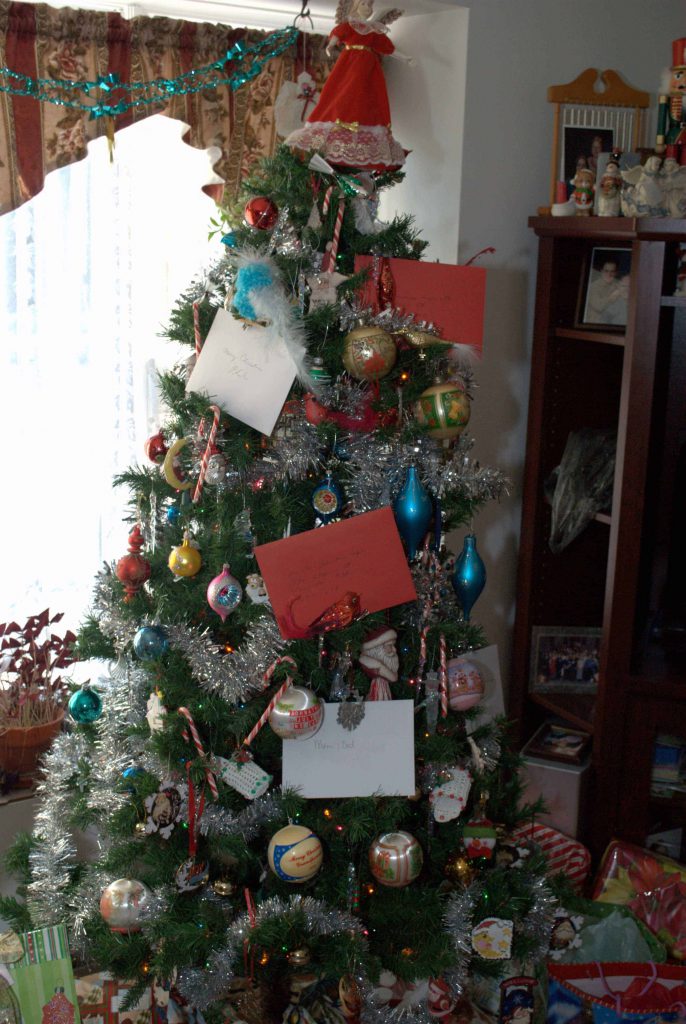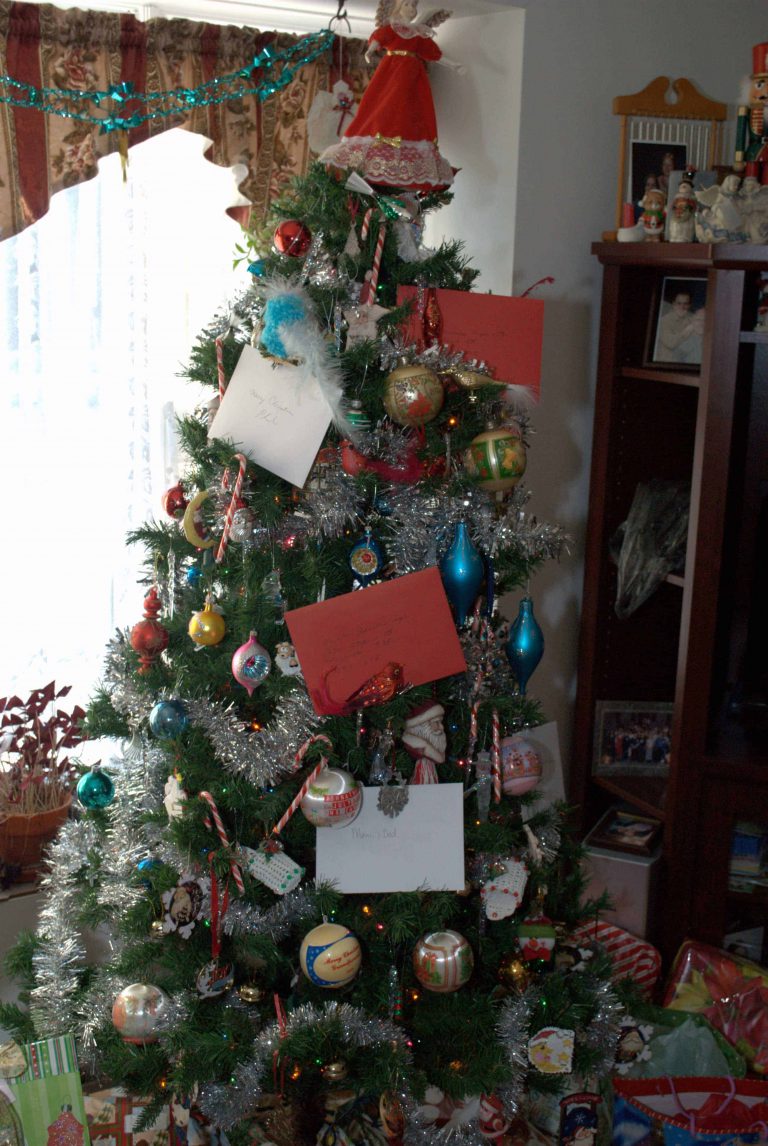 Also from Germany are the traditions of Stockings, Christmas cards, and Caroling. The stockings are hung over the fireplace by hangers or creatively displayed if one doesn't own a fireplace or mantle.
They are filled with various small gifts, each family is different. Mainly, we place socks, underwear, toothbrush, deodorant, that kind of stuff, as well as small Christmas chocolates like Hershey kisses, and other knick-knacks to keep the 'needs' from being boring.
And yes, most of the chocolate is consumed before the parents wake at 7 am.
I've heard of some families using a stocking for gift cards and other small gifts, but this is a budget blog, after all, I don't have that kind of money and my kids are far too young for that.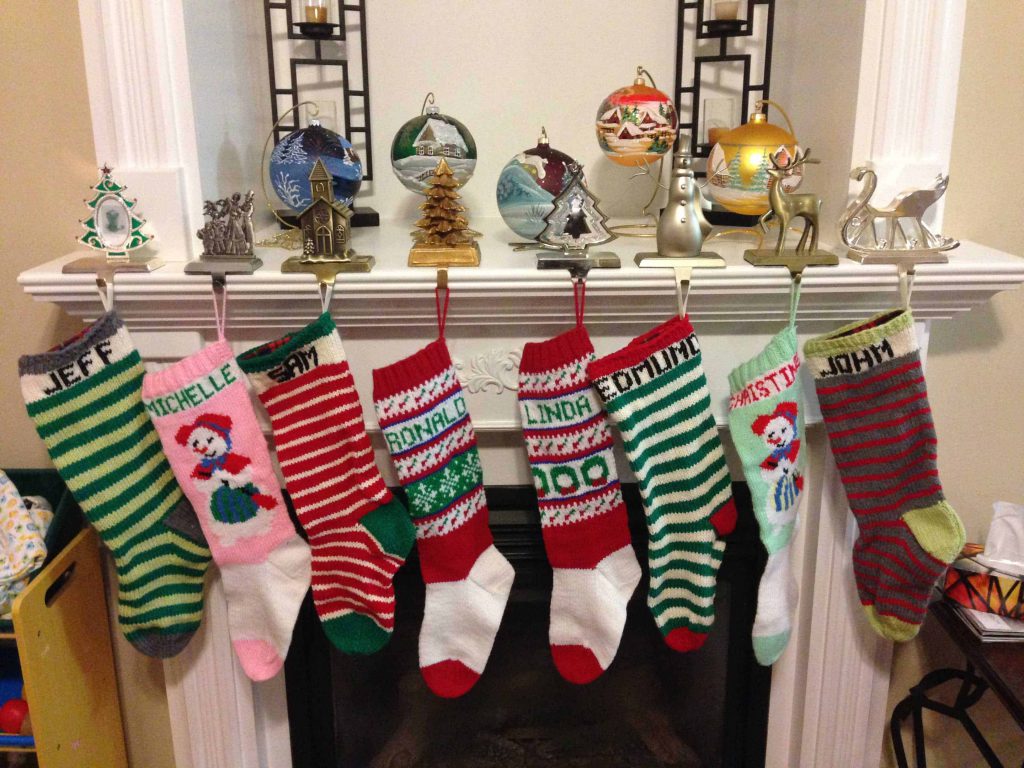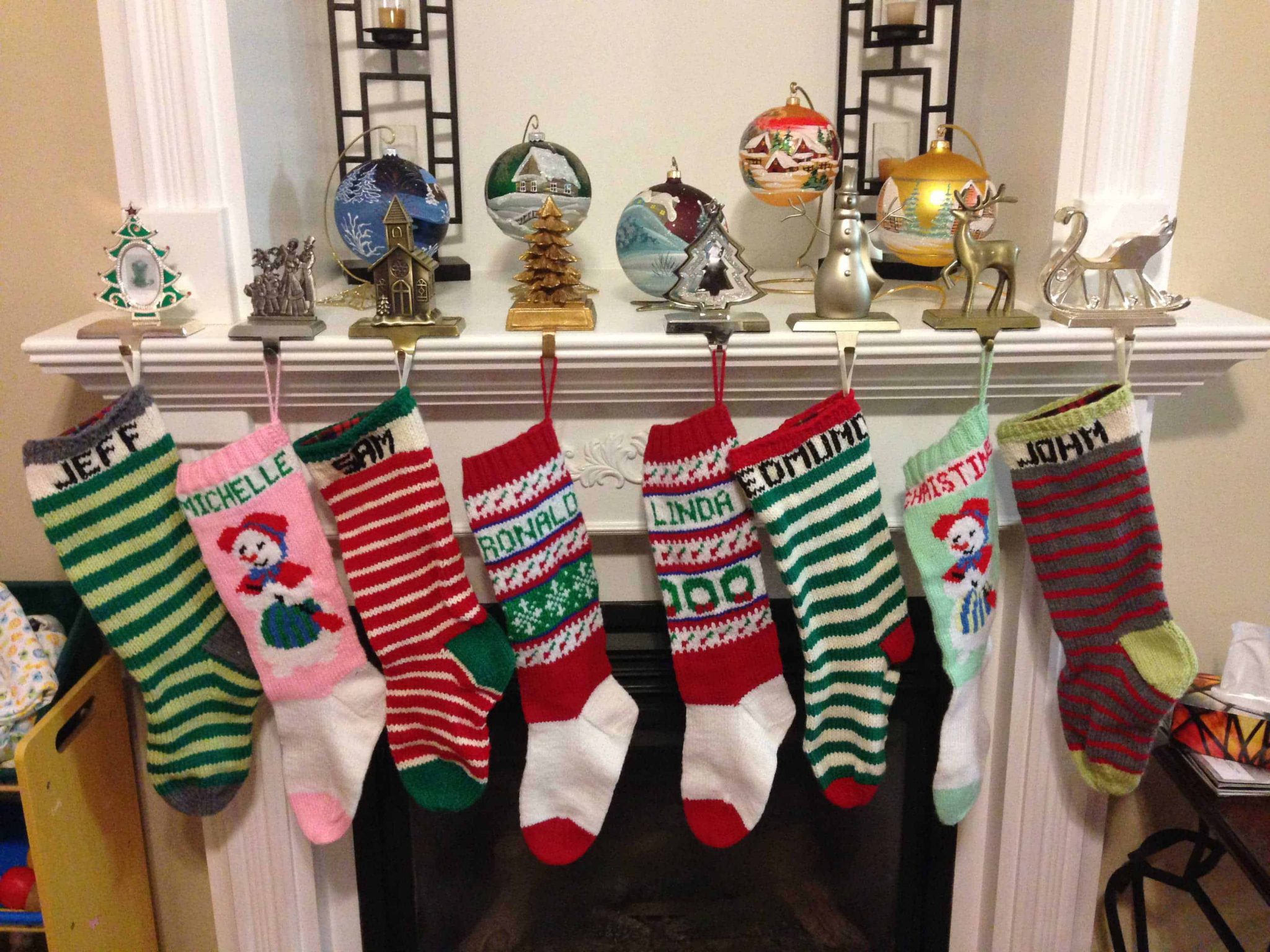 Overall
Having been born and raised in French Canada, I had no way of knowing that the way my family celebrates Christmas is any different than the way other Catholics celebrate around the world. Naive, I know, but that's life in a small town.
After moving to Germany and learning about the different 'gift-bringers' around the world through my son's school assignments, I have a newfound appreciation for my own traditions but am completely open to incorporating German, Dutch and British customs into our home while we are here. When in Rome, right?!

Your Thoughts...
Please share your thoughts in the comments or reach out on social media...We would love to hear from you.
You May Also Like…
Snow loving Canadian in Germany
How is Christmas Celebrated Around the World?