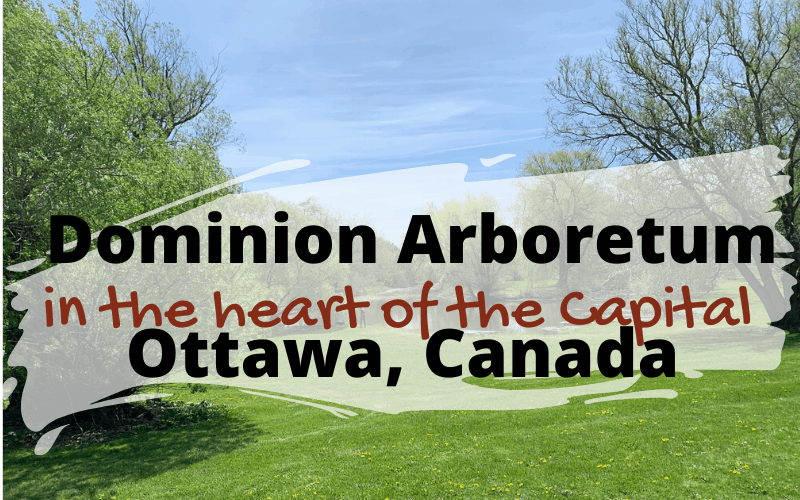 According to their official website, the Dominion Arboretum is the oldest in Canada; established in 1889. The arboretum was developed to test the hardiness of woody plants in the Canadian climate. With a variety of micro-climates and showcasing a range of woody plants, the collection contains around 4000 specimens.
More than 1,000 tree species and assortments from around the globe planted in a fluctuated geology of slopes, secured discouragements and swamp, waterside territories where they could be assessed for their strength to the Canadian atmosphere. Numerous trees of gigantic size go back to the starting point of the arboretum. The upper east corner of the Arboretum has its own micro-climate.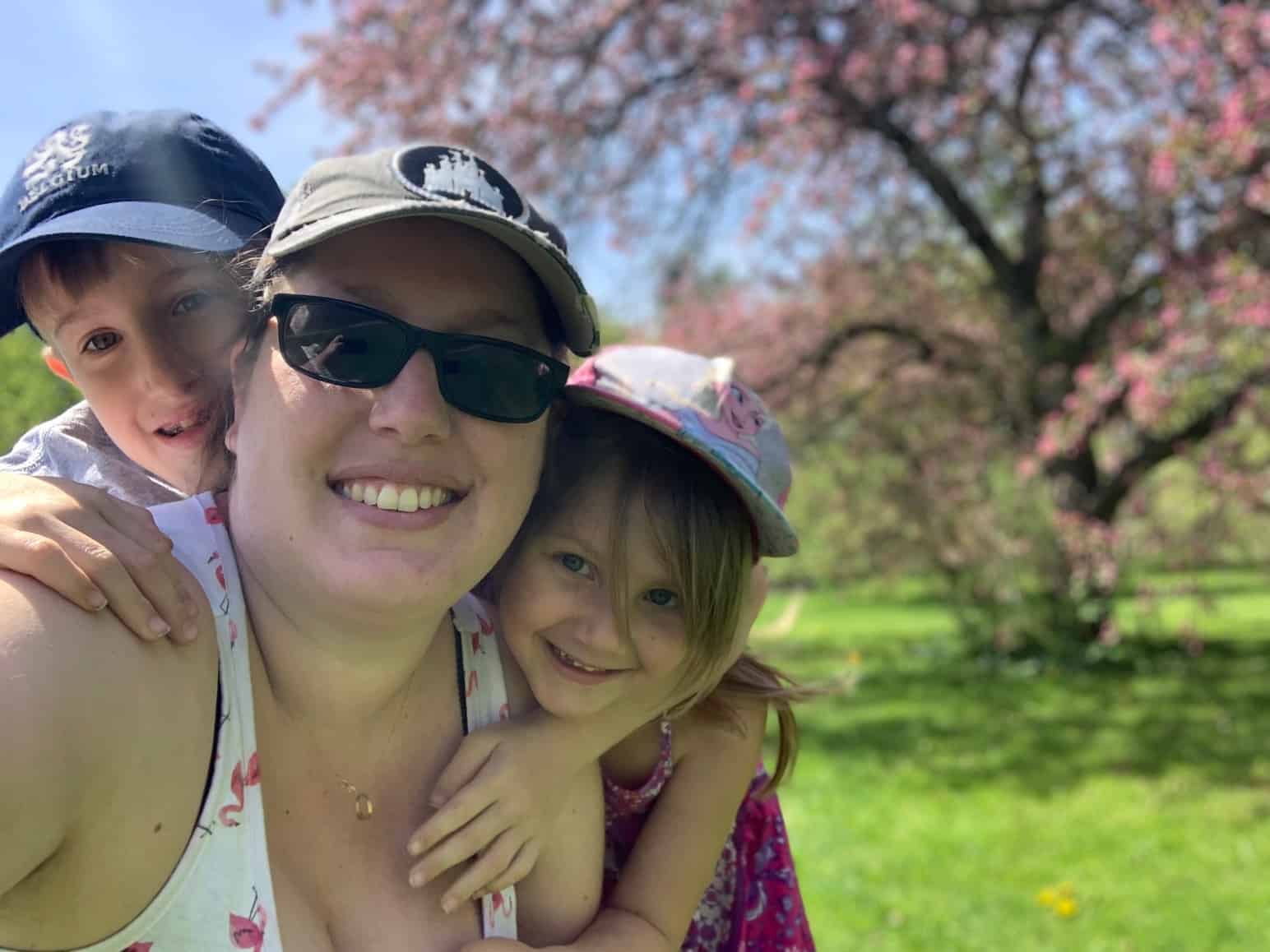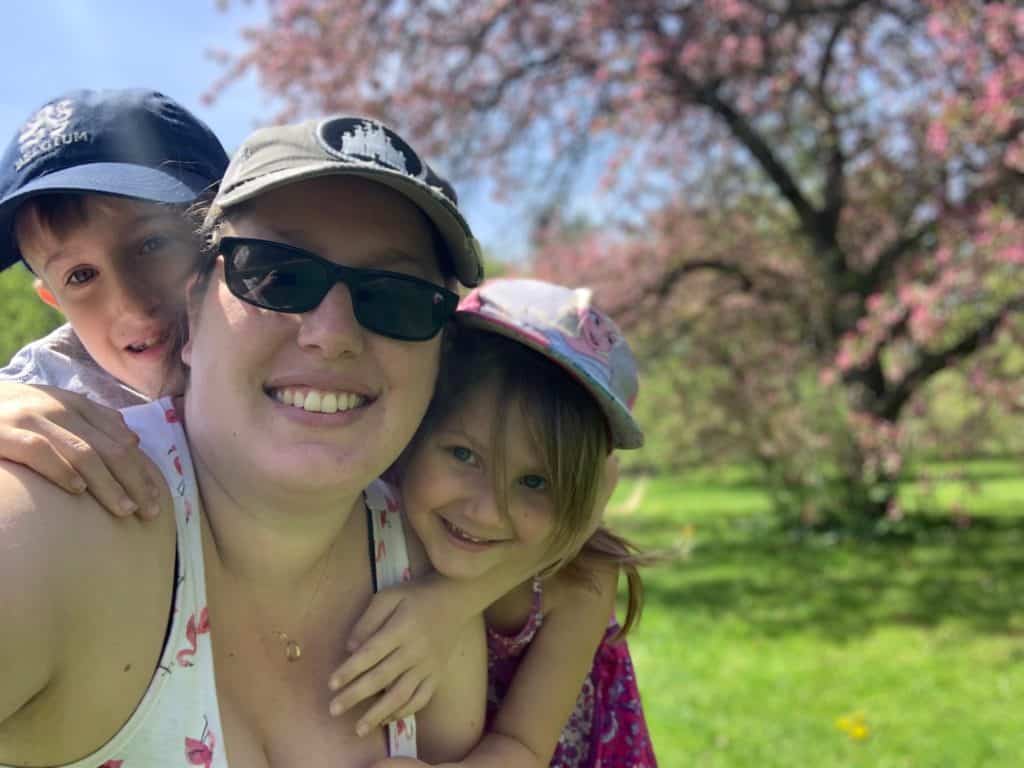 Don't forget to join our Facebook group. We are all in this together.
Is Dominion Arboretum for kids?
Yes and no. To the untrained eye, like myself, it's a public park. It's a beautiful place for a picnic, walk by a pond, bike next to the Rideau Canal, and take a nice walk outside of your subdivision.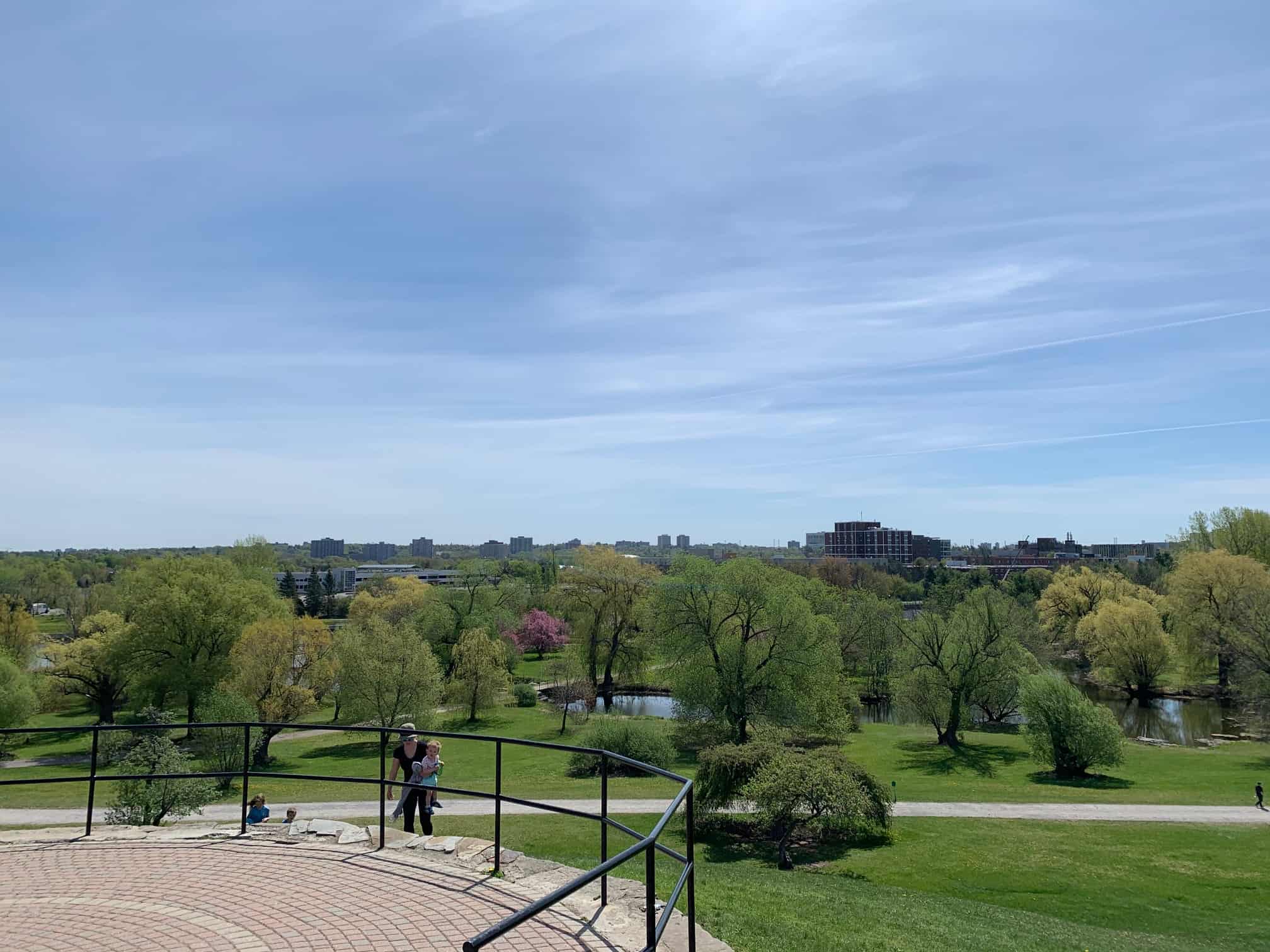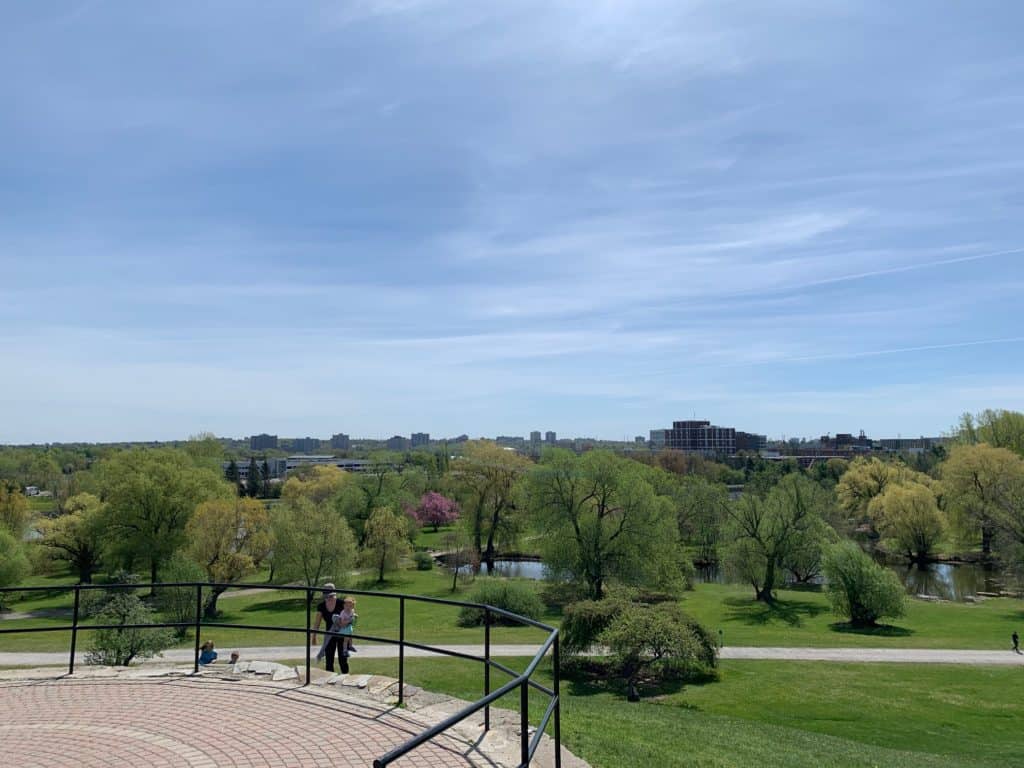 Throughout the Arboretum, you will see marked bike paths, hiking trails and gravel walkways. Dogs are permitted in the park but they must remain on a leash at all times.
Dominion Arboretum during Covid-19 lockdown
During the current Covid-19 lock down, there are a handful of businesses that remain open. Public parks have only recently opened their spaces to the general public and allowed parking access.
You can see more regarding Ottawa Greenspaces available to the public during Covid-19 here on the blog.
We didn't see too many people wearing face masks, as it is such a large open space and it is getting fairly warm outside. Technically, we are being advised to wear face masks and gloves when you can not abide by the 2 meter social distancing protocol, like the grocery store.