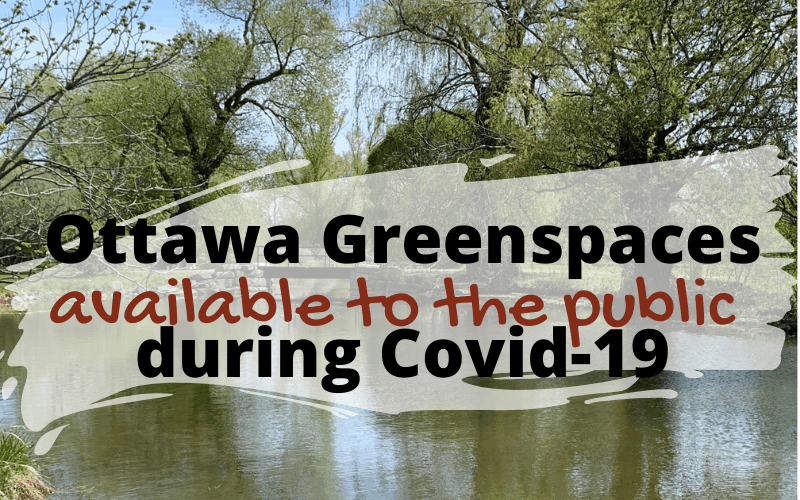 As warmer spring weather began to hit Ottawa in recent weeks, more members of the public were keen to make use of empty green space in the city's parks, which, until now, were off limits for all activities except for walk-throughs.
Don't forget to join our Facebook group. We are all in this together.
Ottawa is reopening green spaces in city parks for residents to get some fresh air during the COVID-19 pandemic, but sports fields and playground equipment remain off-limits.
Five weeks after the City of Ottawa closed all parks, sports fields, playground equipment and other amenities, the city is relaxing the restrictions for using some green spaces.
The city provided examples of permitted activities in groups of up to five people or members from the same household:
Playing catch, kicking a soccer ball and throwing a football
Flying a kite
Sitting on a blanket, grass or lawn chair
Exercising and stretching on a yoga mat, but not in a class
Letting young children run and burn off some energy.
The City of Ottawa says all play structures, sports fields, basketball and tennis courts, BMX and skate/board parks remain closed. Benches, picnic tables and shelters continue to remain closed.
Popular City parks
Andrew Haydon Park
Claudette Cain Park
Stuemer Park – Petrie Island
Walter Baker Park
Rideau Falls Park
Major's Hill Park
Commissioners Park
Hog's Back Park
---
Related: Essentials for the Beach With Kids
---
Beaches
Like the green spaces in City parks, visitors can sit or walk on City-owned beaches. Put your toes in the sand or get involved in some water fun at one of the City's public beaches.
Britannia Beach will be closed to swimmers and beachgoers this summer for riverbed restoration. The beach will re-open for public swimming and all other beach activities in 2021.
Lifeguards are on duty from June 20 to August 30, 2020, every day from noon to 7 pm.
Unlike Ontario, the Province of Quebec prohibits beach access when lifeguards are not on duty. Ontario, on the other hand, has limited lifeguard hours and allows the public to access the water at their own risk.
Splash Pads/Wadding Pools
Currently, Splash Pads and Wadding Pools are not yet open and there is no expected opening date published. We are asked to keep patient and check back often on the official Ottawa Recreation website for more information.
We have created a list of major Ottawa Splash pads here.
Ottawa Area Trails
Looking for a great trail near Ottawa, Ontario? We compiled a list of 30+ trails and parks open to the public during Phase 1 of reopening and we plan on ticking them off one by one.
Provincial Parks
As the governments of Ontario and Quebec have recently outlined plans to gradually reopen, they have also developed the NCC Framework for Public Use of Its Assets to ease toward greater access to parks. In doing so, they will stay responsive to public health directives and measures by provincial authorities, as they happen, and will continue consultations with local municipalities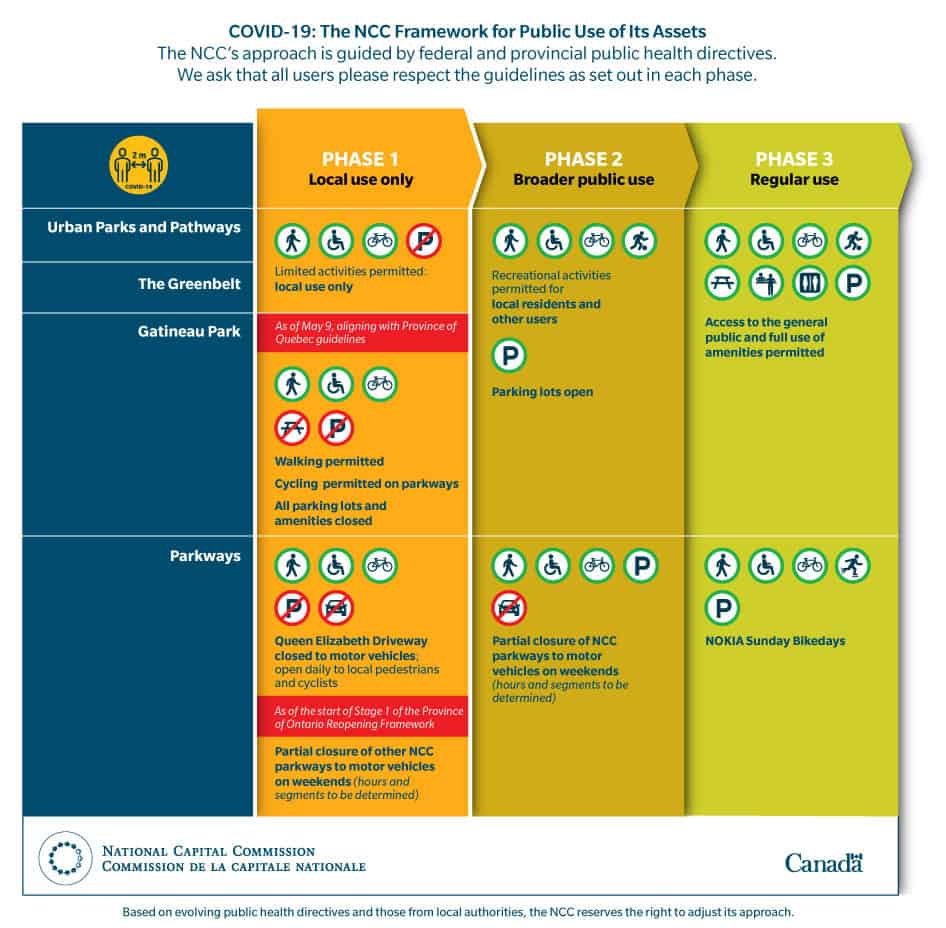 Gatineau Park is currently closed to non-local visitors. Sections of our parkways are closed to motor vehicle traffic and open for pedestrians and cyclists. Parking on roadways within Gatineau Park and on neighbouring roadways is strictly prohibited. Local authorities will be enforcing this restriction.
You May Also Like…