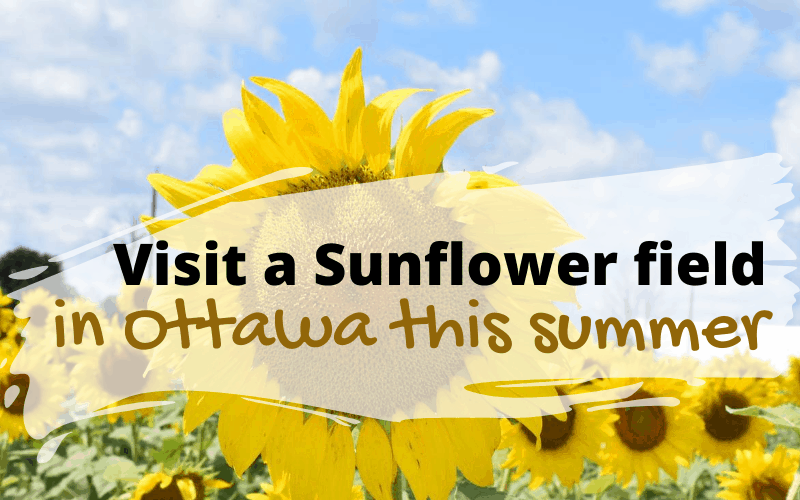 Fantastic Sunflower fields within Ottawa city limits.
Typically they start blooming in July but depending on the temperature and amount of rain the sunflowers may only bloom towards the end of July or August. As such, it might be necessary to check in person, or via other people's Instagram photos if the sunflowers are in bloom.
Don't forget to follow us on Facebook and Instagram for more great Ottawa adventures.
Central Experimental Farm
Make sure to add visiting the sunflower field at the Central Experimental Farm to your summer bucket list. The farm has a great walking path outside and within the farm fields; guests are welcome to wander and photograph the area.
There is no formal parking at the Central Experimental Farm, and the Sunflower field itself is closer to the corner of Merivale and Baseline, so it's best to arrive with a plan.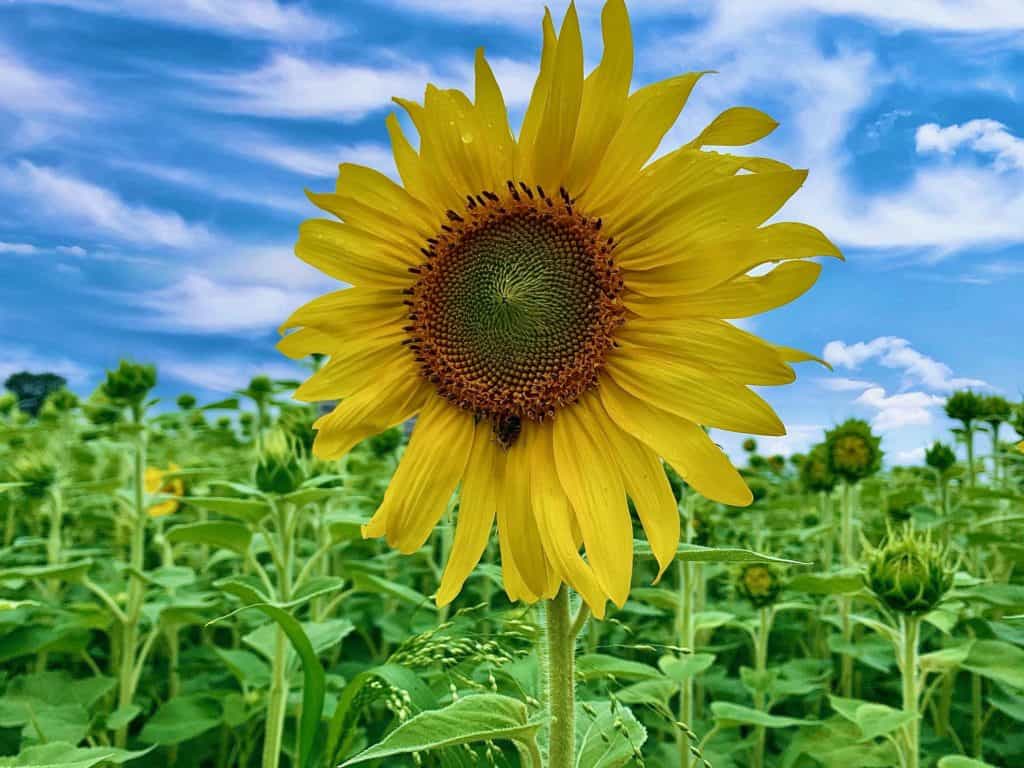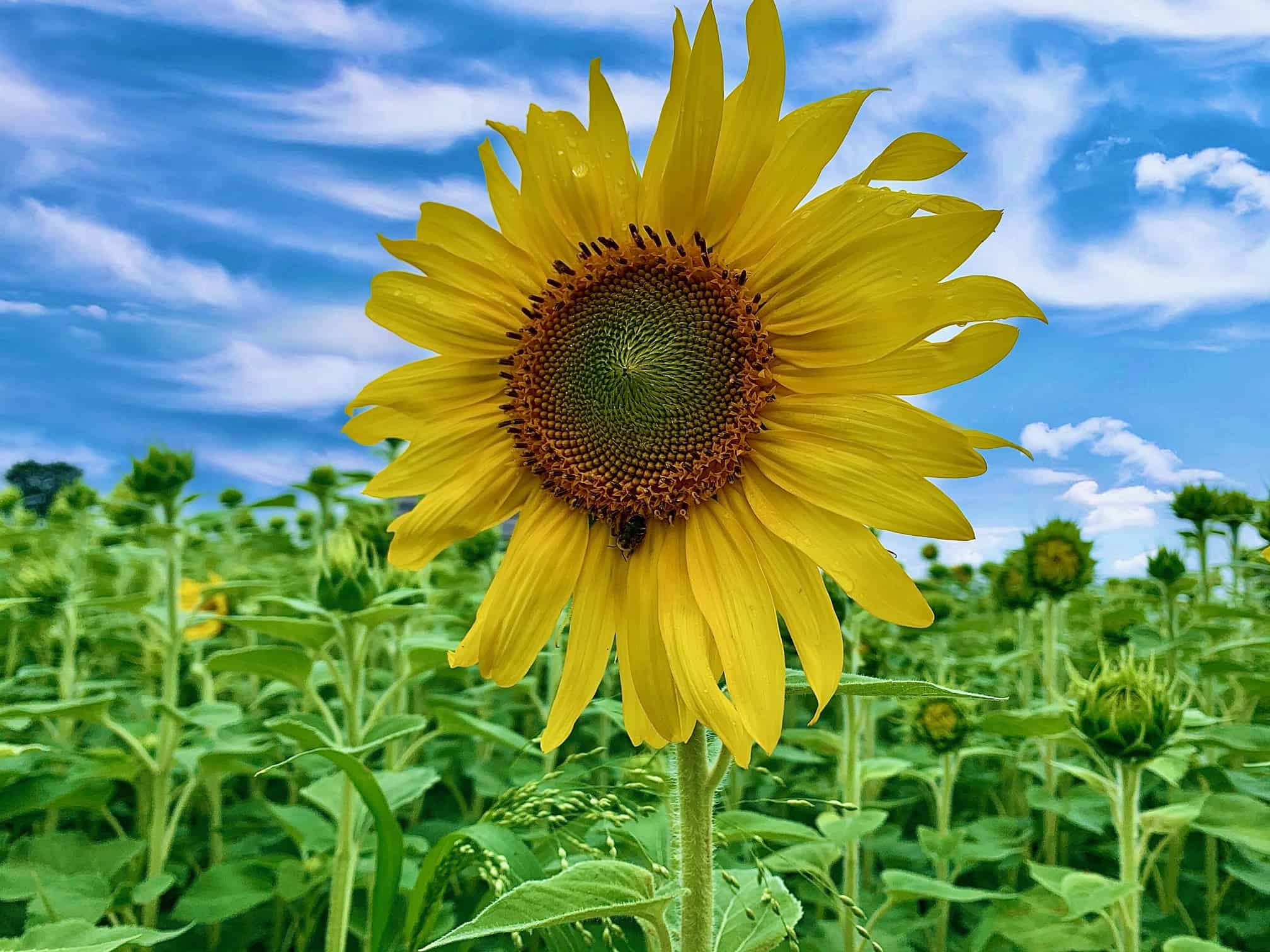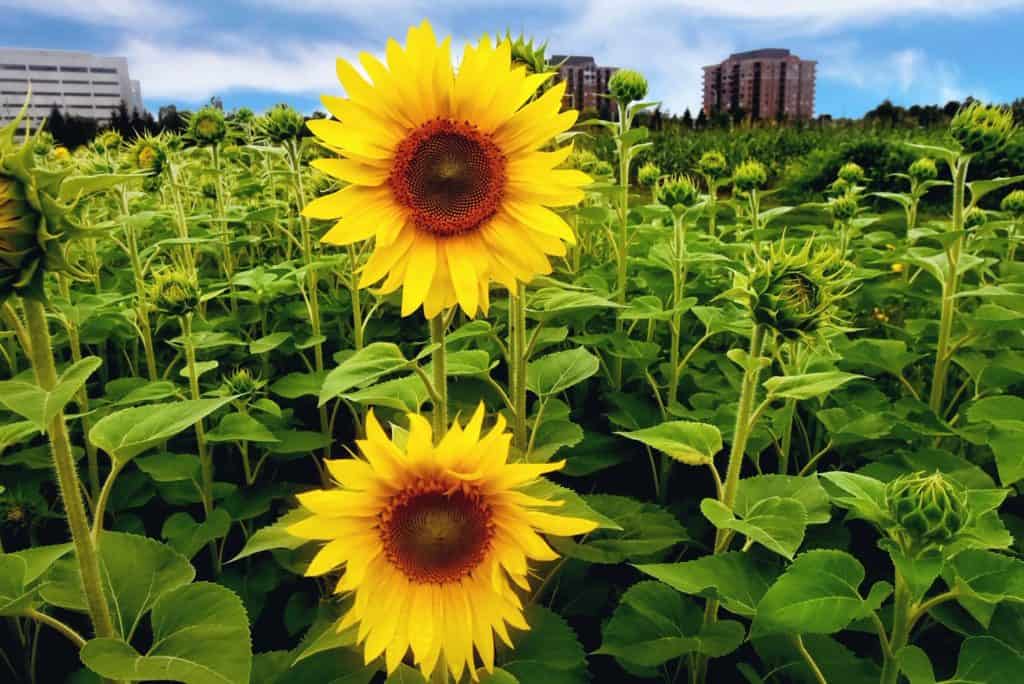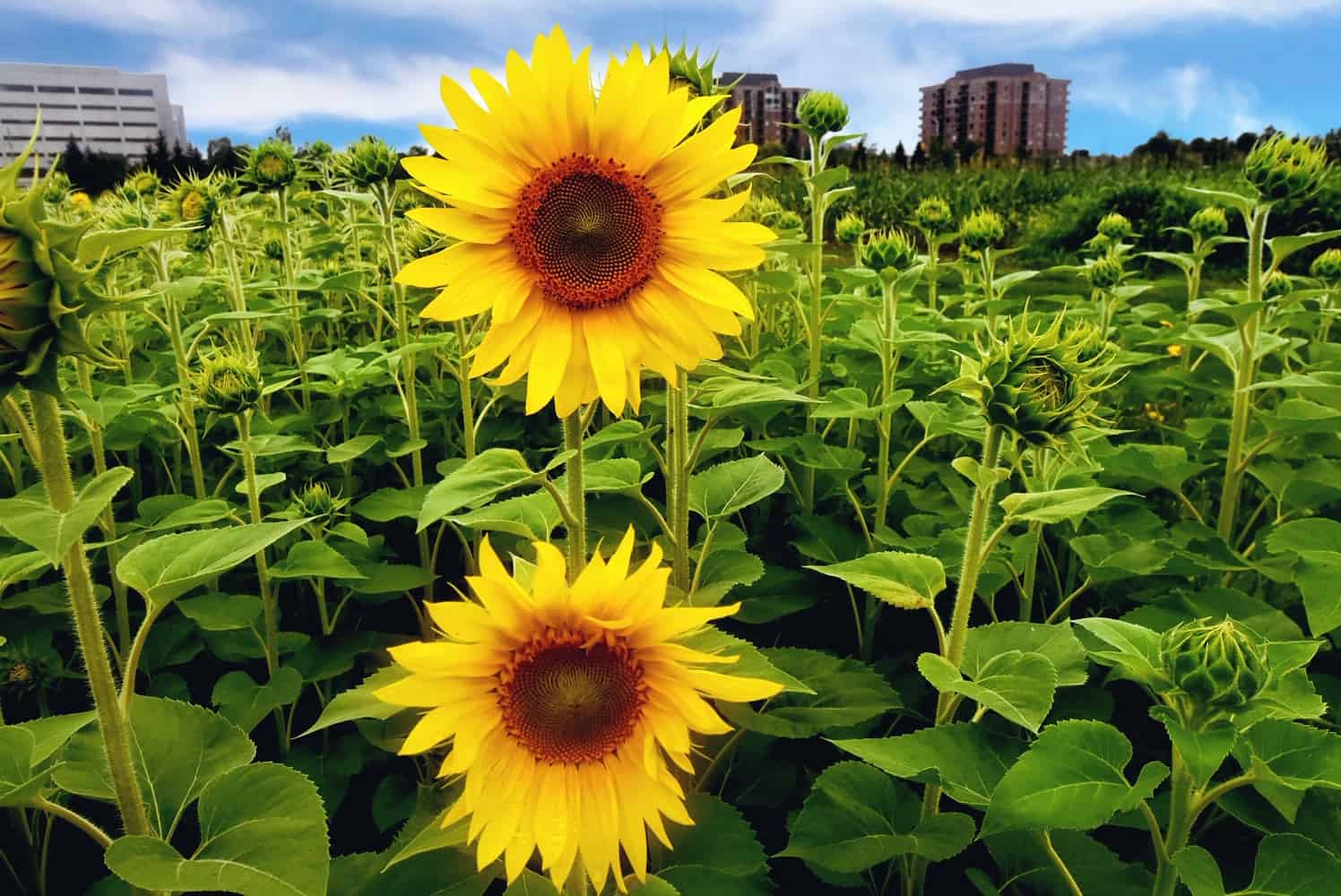 Sultan Farm and Sanctuary
A beautiful animal sanctuary on the west end of Ottawa opened a Sunflower field in 2019, so just last year, and has allowed the public to enjoy it freely. They ask for donations, seen here as the little white box attached to the field entrance.
Their website even has a bloom calendar so you don't have to travel out of town to find out if the fields are in bloom or not. So smart!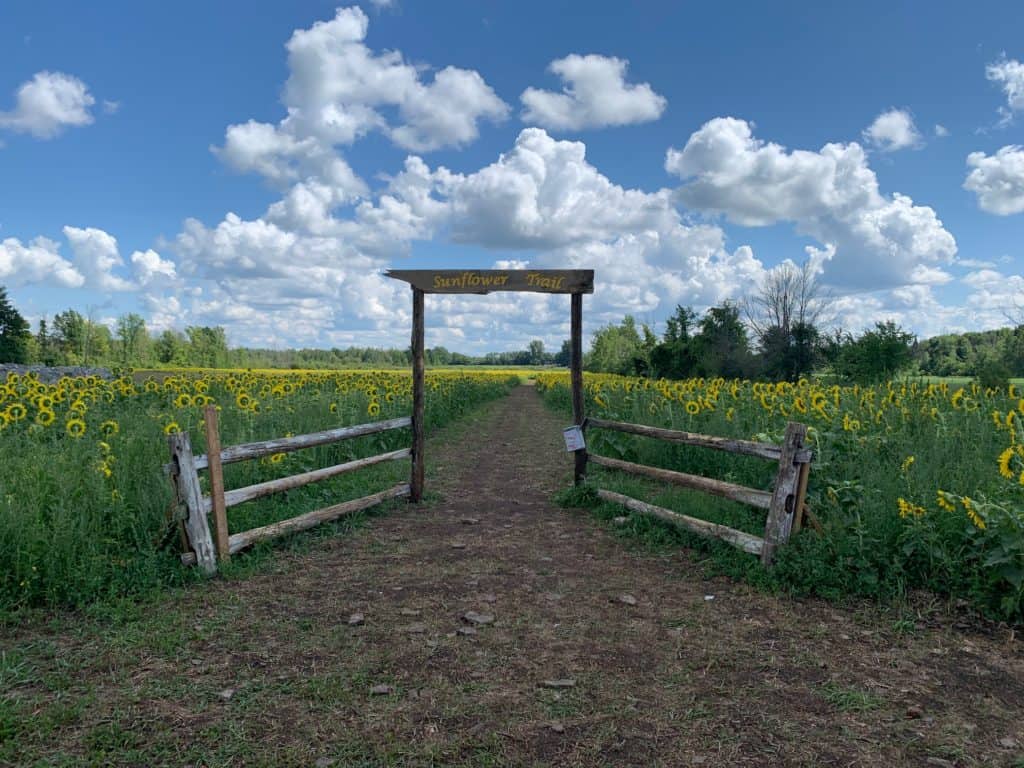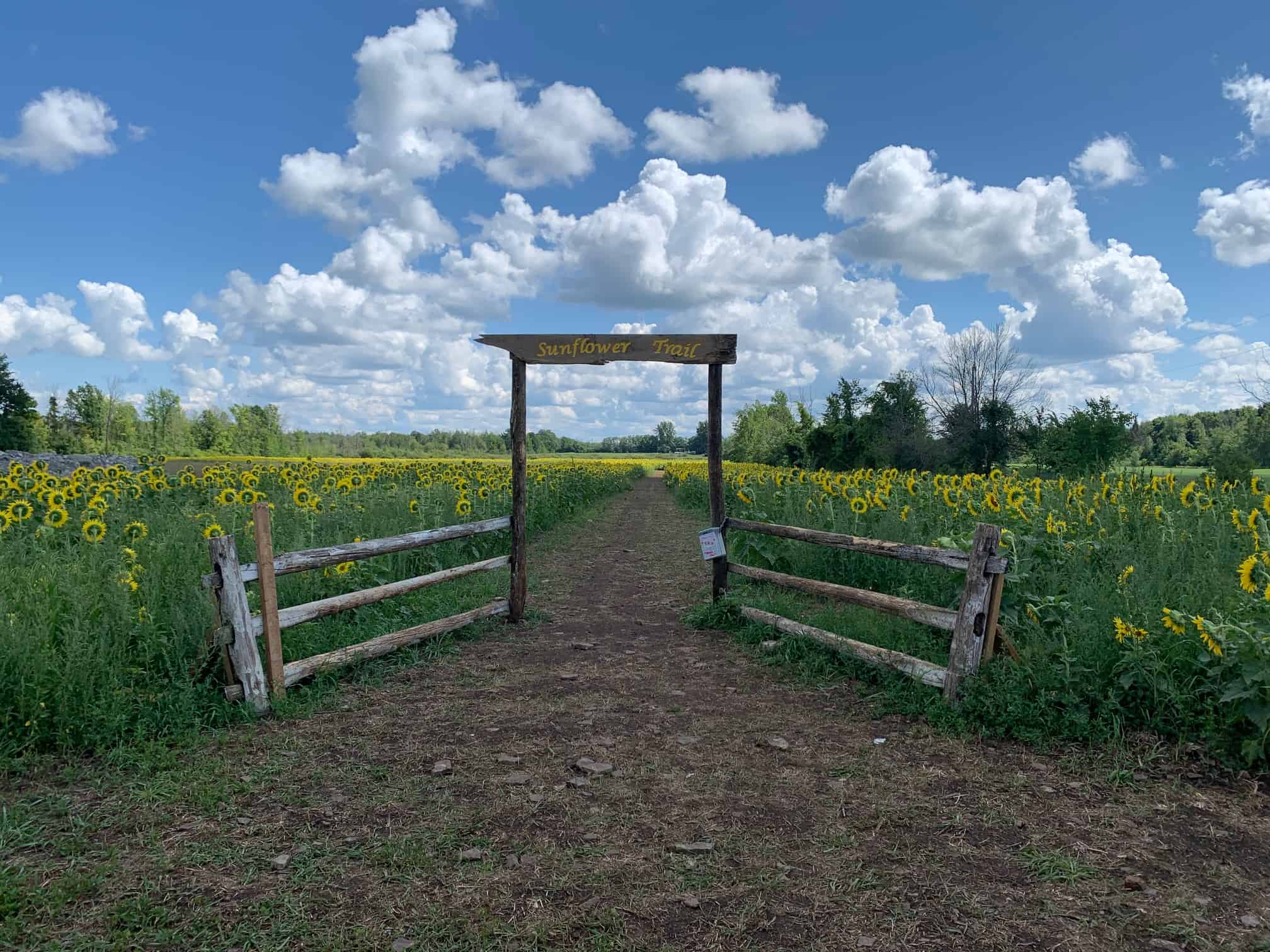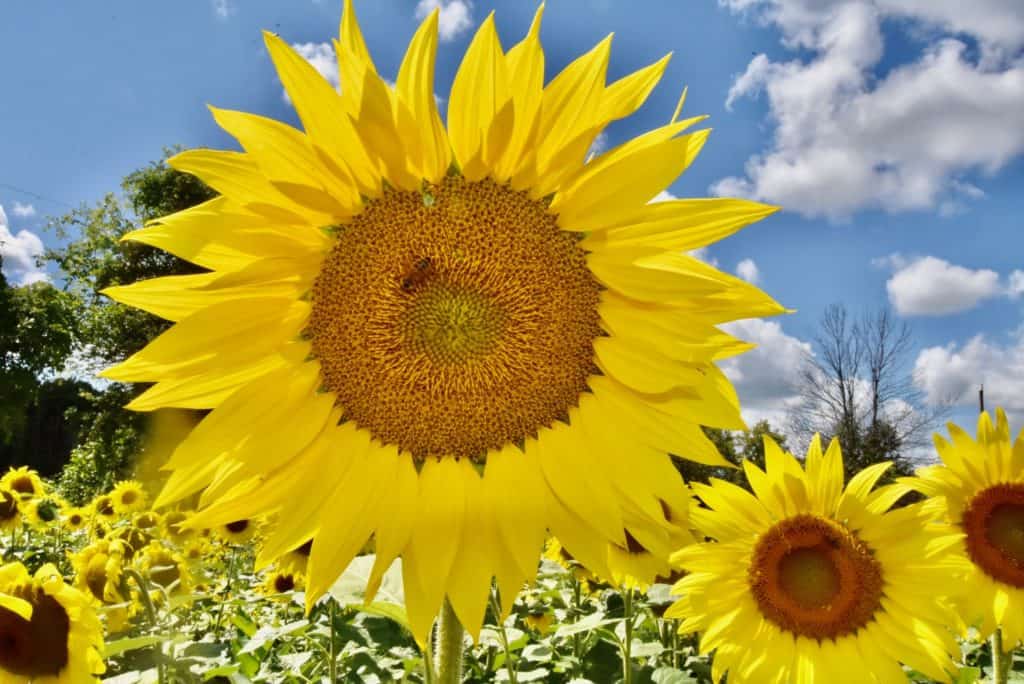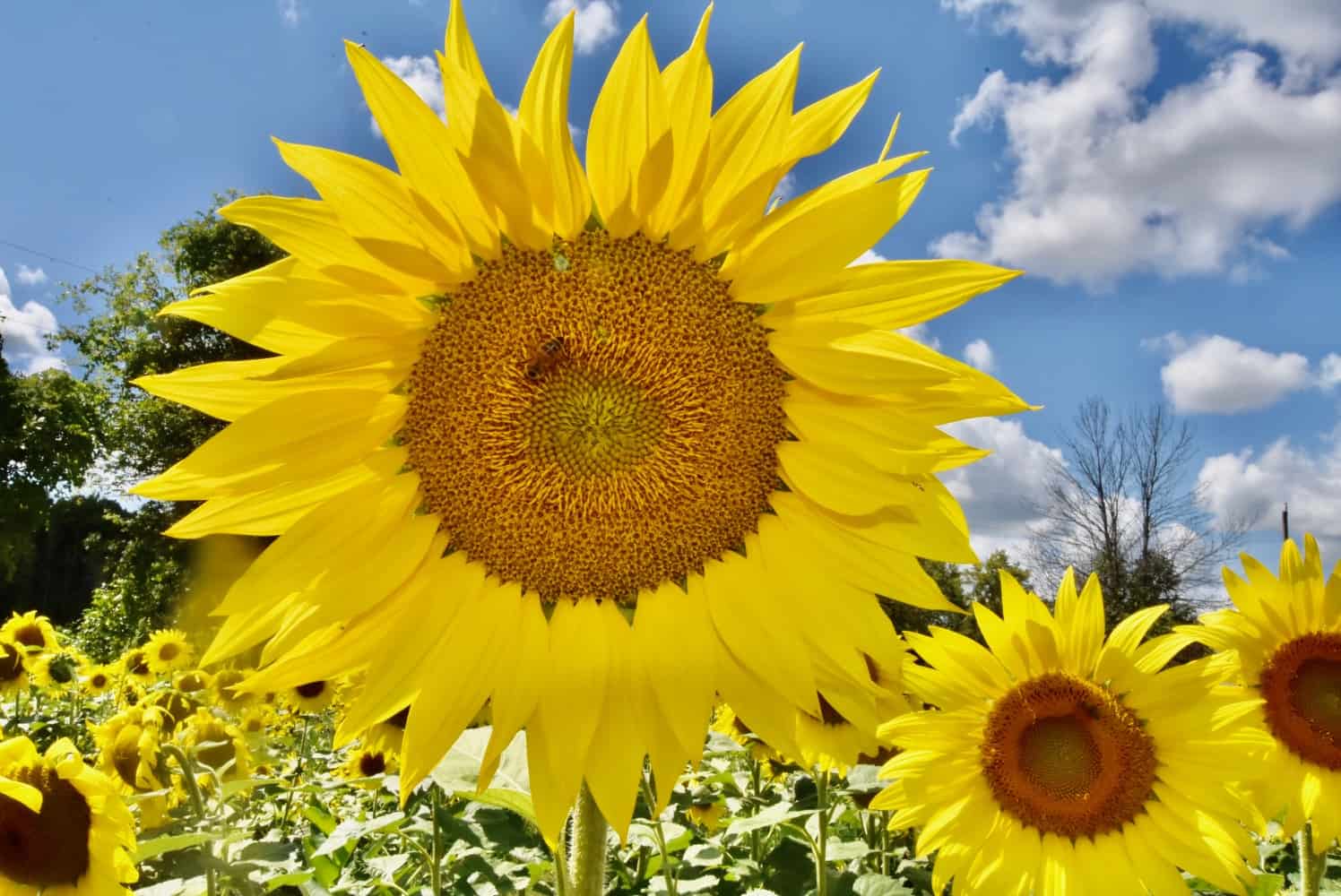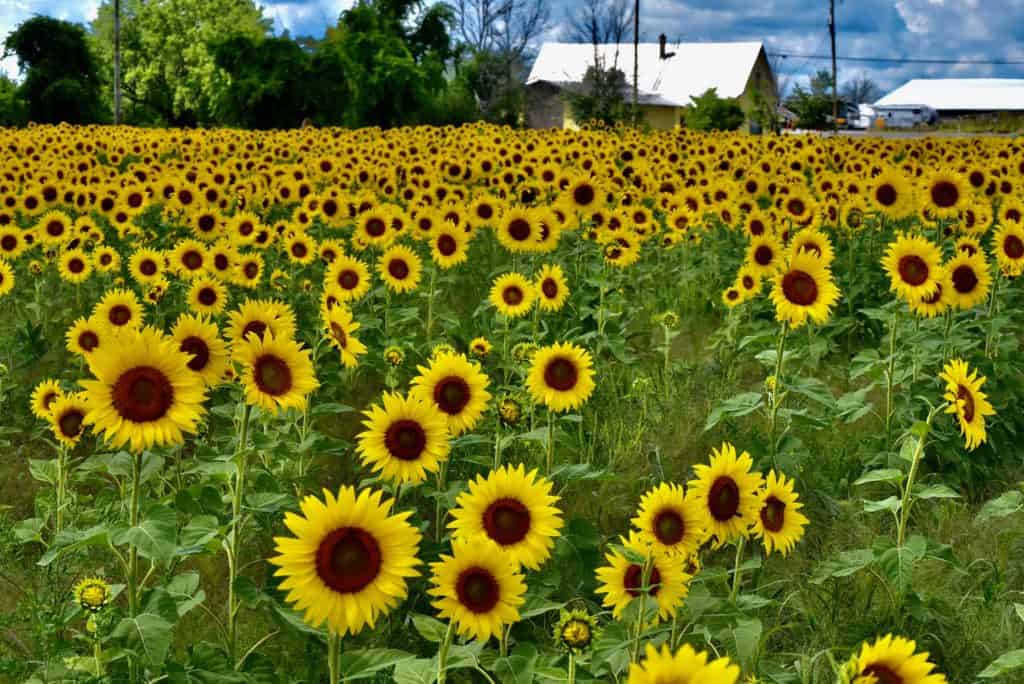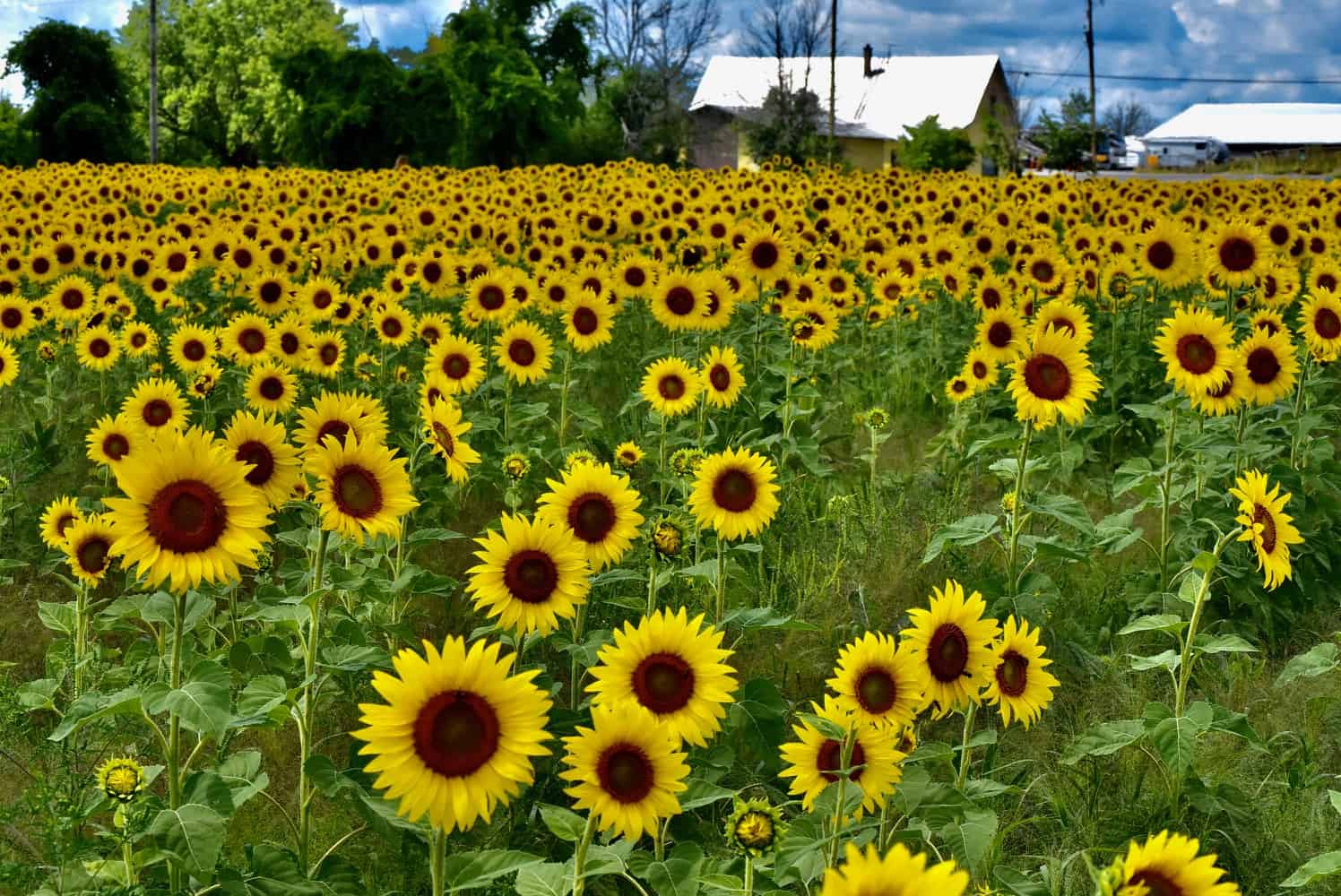 Cumberland
At the corner of Beaton rd and Dunning rd in Cumberland, there is a farmer's private field on the side of the road. They have yet to ban the public from visiting but the field itself is not very inviting.
Guests can park on the side of the road and walk a few feet into the field, but after that, it starts to get a little intrusive and trespassing-like. Either way, as long as everyone is respectful of the property, this was a great little hidden gem that seemed to be the first in the area to bloom.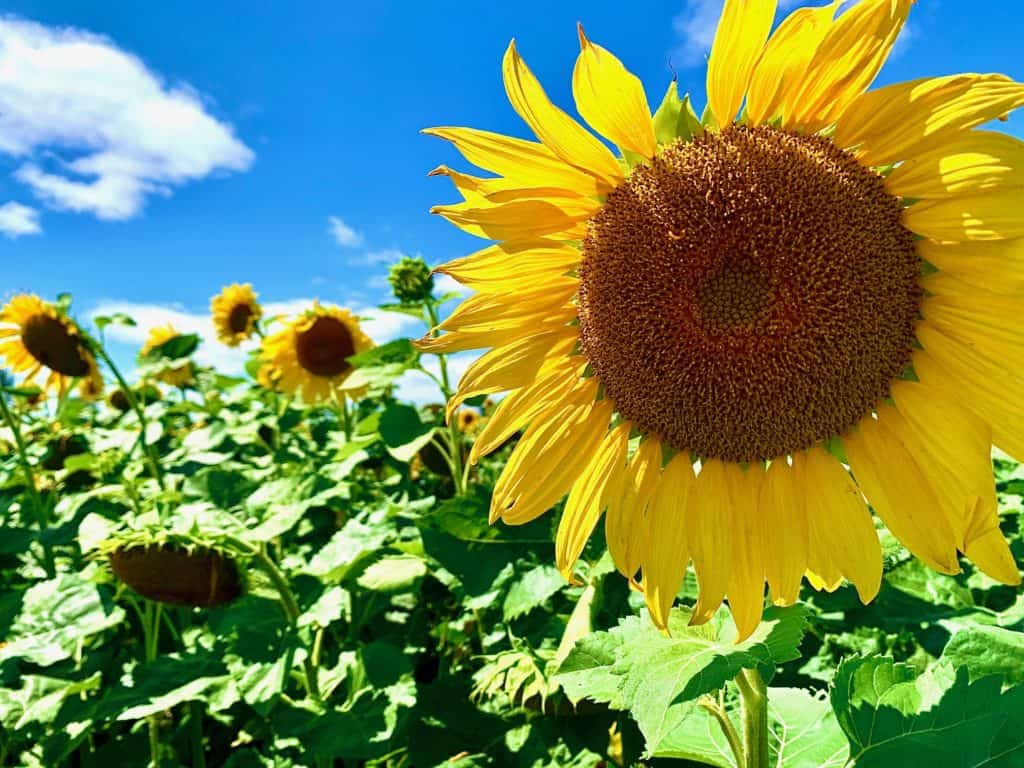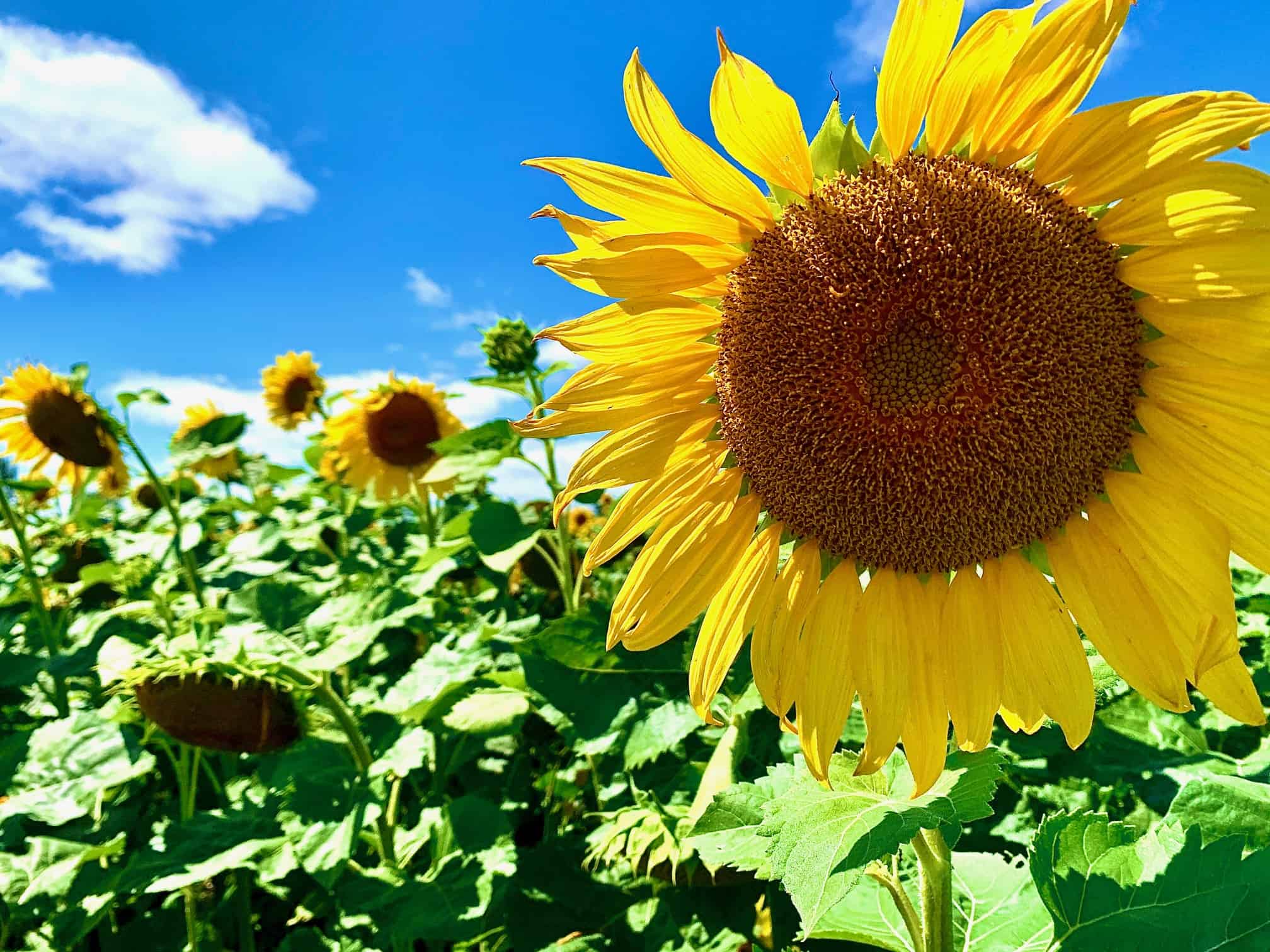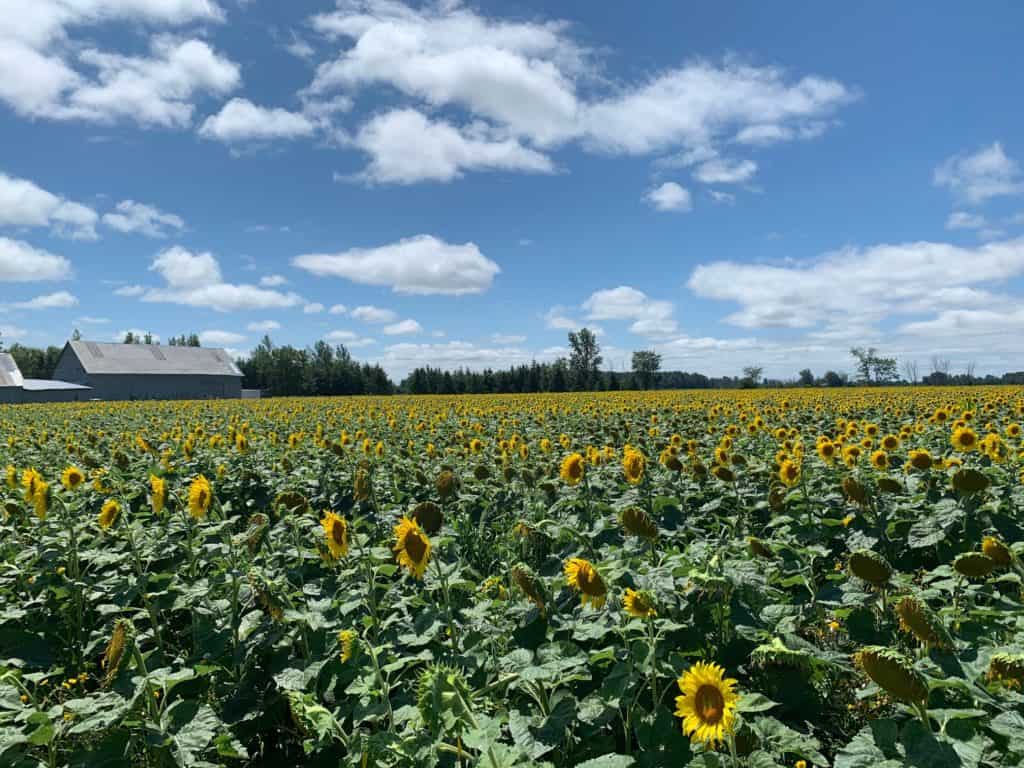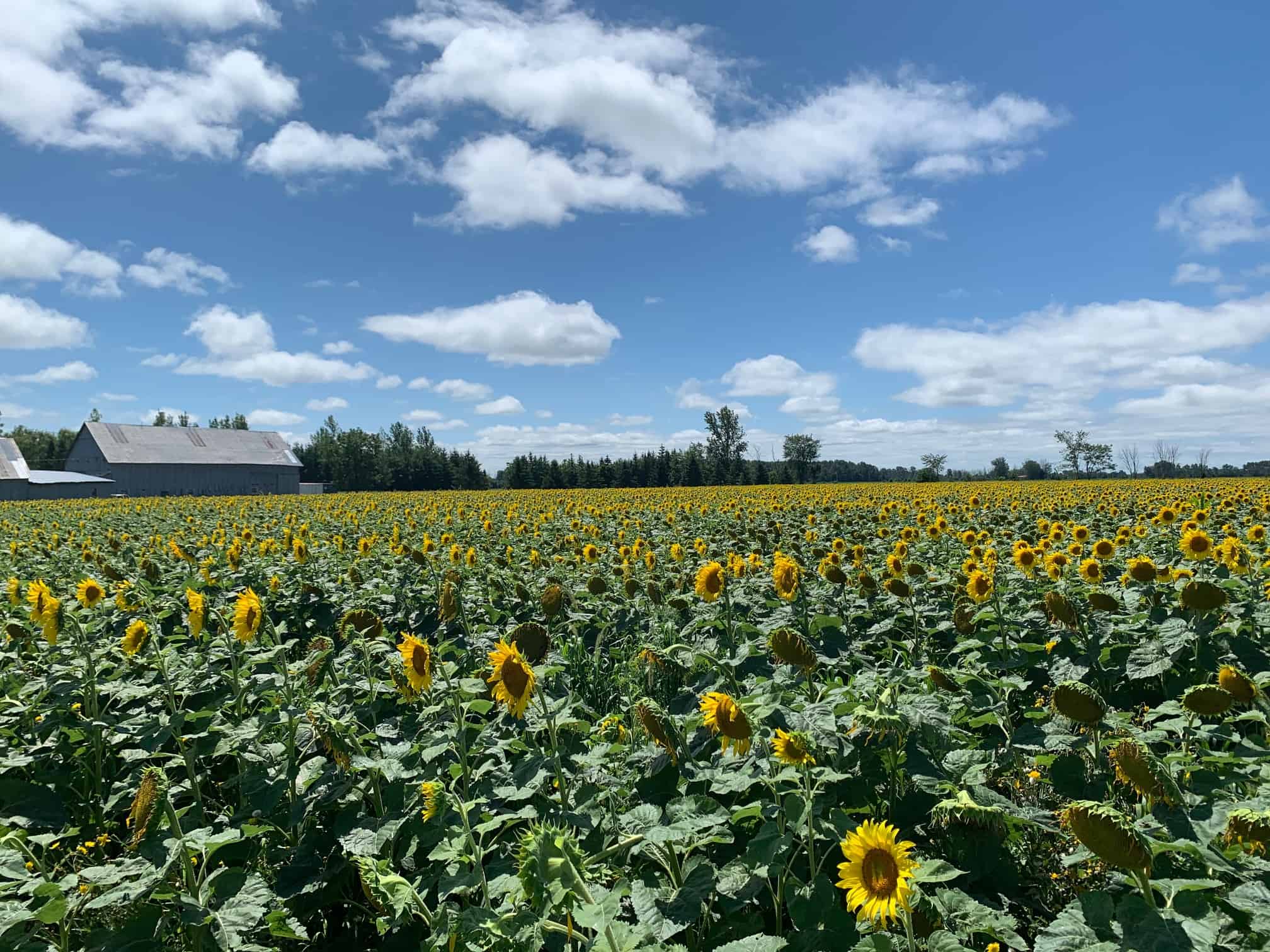 My Back Yard
Thanks to Cheerios and their #BringBackTheBees program, we were able to sign up for free packages of Sunflower seeds in the spring. We planted half the box and they all sprouted seedlings.
Happily, the children planted their sunflowers all along the fence and even gave away some sunflowers to friends, neighbours and to their teachers as end-of-year gifts.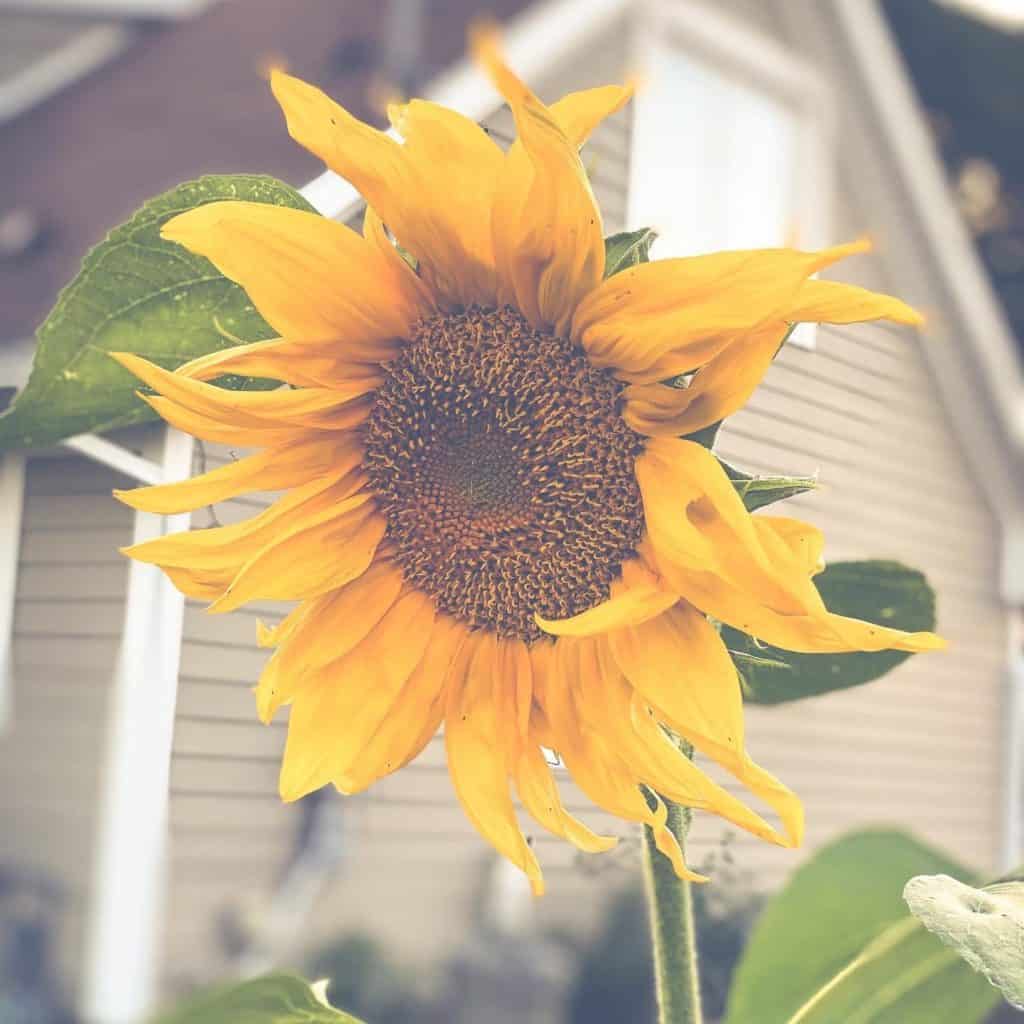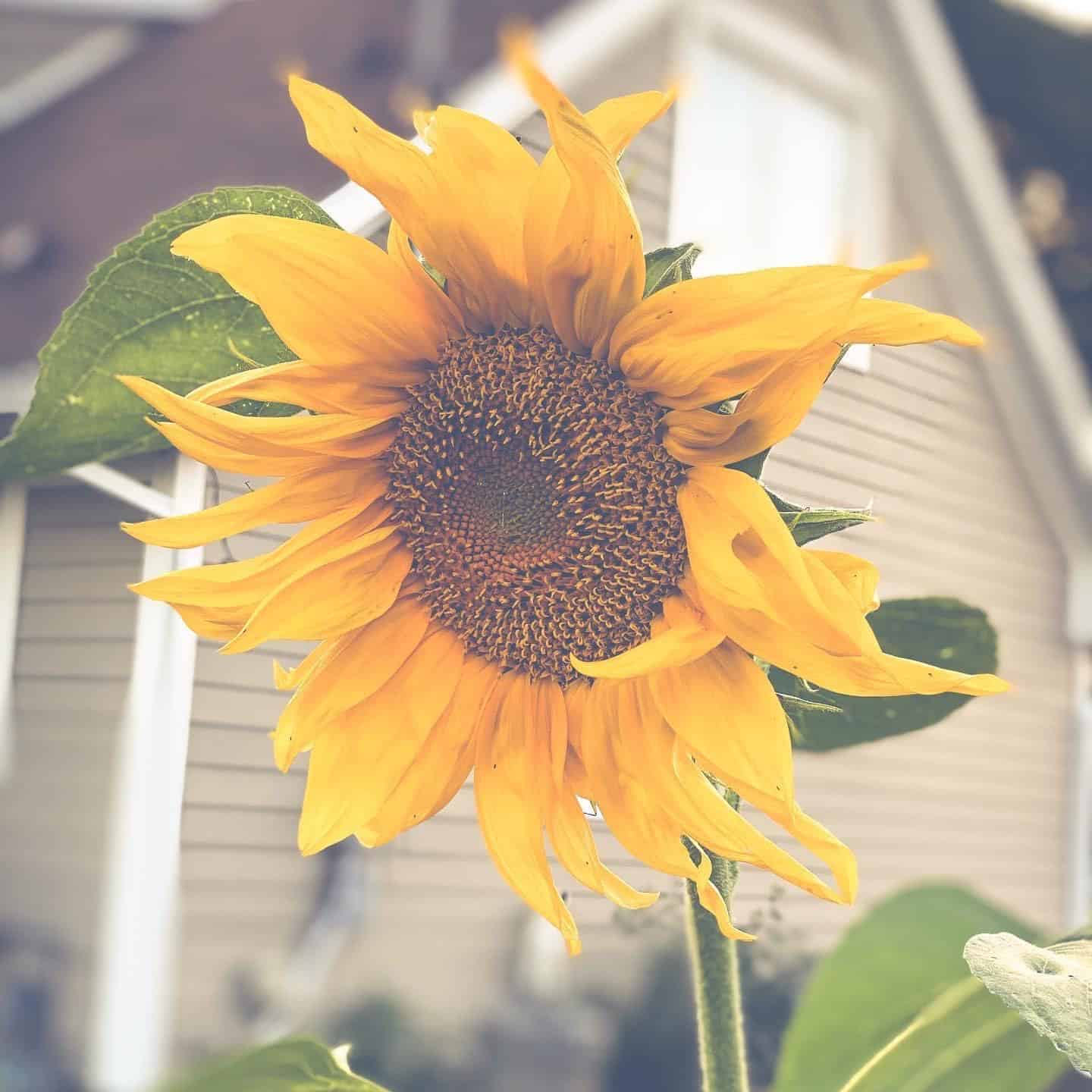 {calltoaction]
You May Also Like…