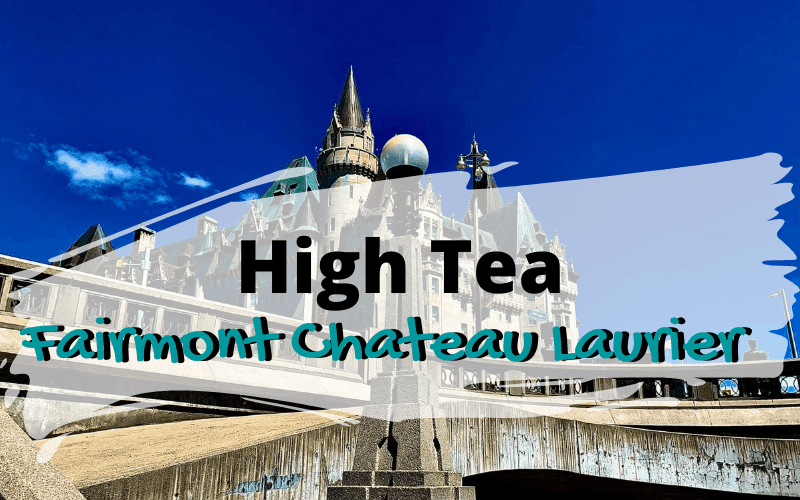 Last weekend, we had the pleasure of hosting my mom in Ottawa as the first house-guest since we moved to Ottawa. We took this opportunity to get our daughter's ears pierced and celebrate with High Tea.
We have never been to High Tea while in Europe. It really is a British thing and we hadn't thought much about it while in London. Tea here was relaxed, next to the Parliament, open every day from 2 pm – 5 pm (noon – 5 pm on the weekends) so it is much more accessible in Ottawa. There is no dress code, though everyone around us was dressed fairly smart. We met a bachelorette party as we left the restaurant and a wedding party was entering to start photographs and the reception when we were heading out.
Every afternoon, High Tea (also known as Afternoon Tea) is served at Zoe's Lounge, located in the Fairmont Chateau Laurier. Zoe's recently underwent a beautiful renovation maintaining its unique architectural element, including the gorgeous chandeliers, antique crown moldings and impressive marble bar. The lounge is bright, cheerful and the staff are very welcoming.
High Tea in Ottawa; Lunch in a castle
Because we were having tea at "a castle", both children decided to dress up. She was in her Elsa costume and cape, he was in a shirt and tie. It was adorable. And of course, they were too excited to take pictures. Everyone else thought they were adorable, and they were the only children in the room at the time.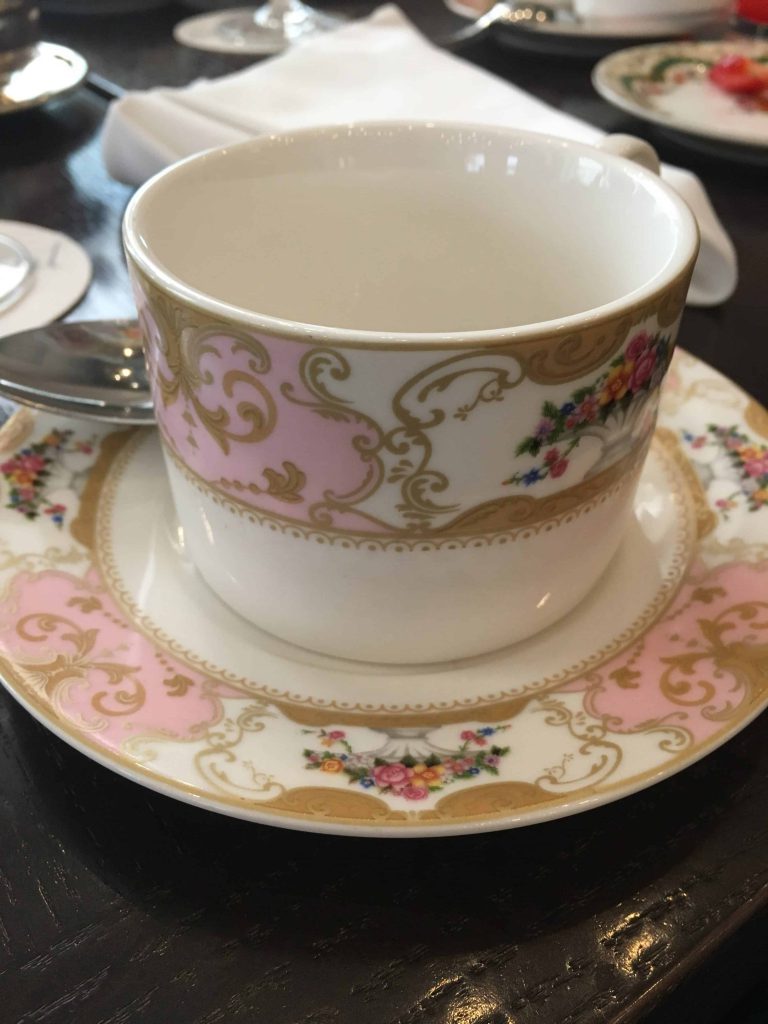 I have to be honest, this is why we decided to be travel bloggers and not food bloggers. I like eating food way more than I like photographing it. I haven't had scones in a while and these were super close to the real deal (England being the real thing) that I was just happy to have them. #firstworldproblems I know; these scones were great, don't get me wrong. I loved them. Just, I loved my Edinburgh scones more.
The main course, the middle tier, was adventurous. Hubby would have loved it. Sadly, he was home working. My mom and I had a good time trying everything. We hadn't studied the menu before it was taken away; not sure why it was offered, this is the standard High Tea menu and modifications are made for allergies but this is it. Anyway, we had no idea what we were eating, it was good though. ( A link to the menu is at the bottom of this post).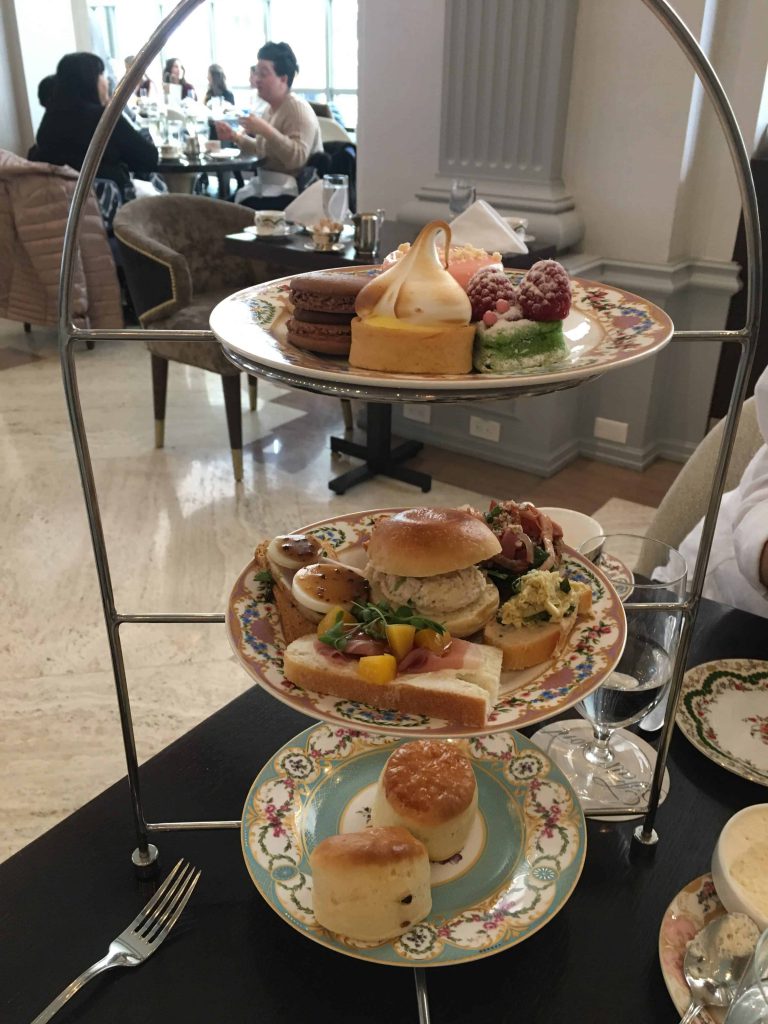 These are the deserts from the top tier. As you can see, they look amazing. I'm not much of a dessert person, I have my favorites and I rarely break from them ( I'm a closet pikey-eater).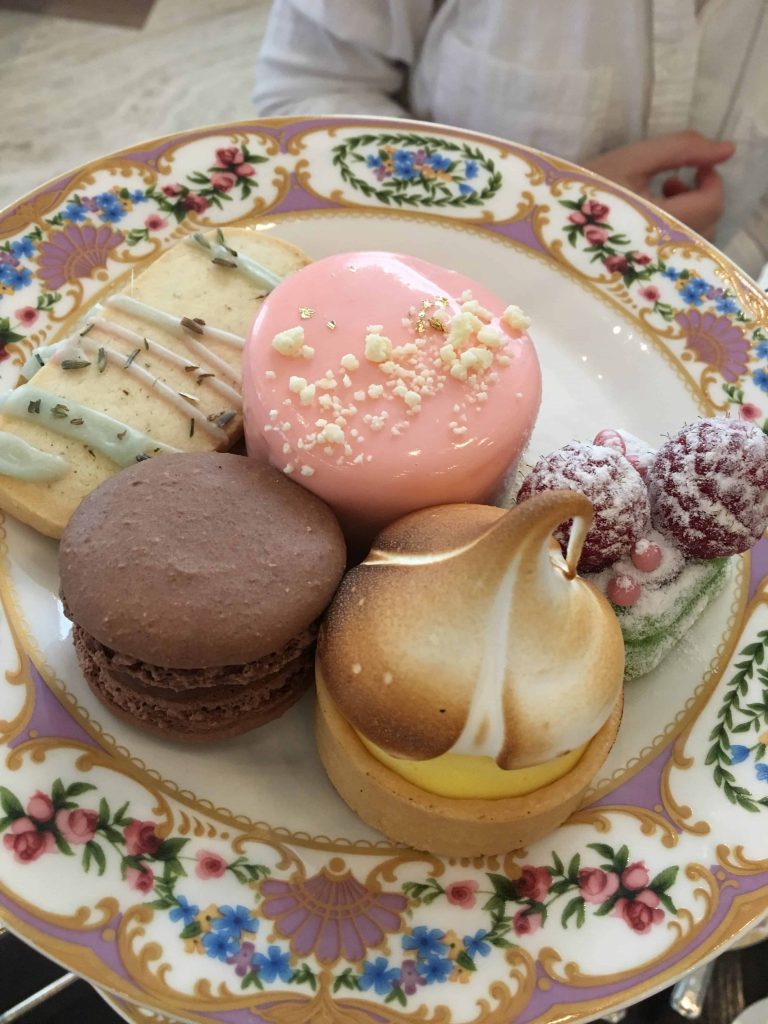 Just in case you were wondering what they are serving, Zoe's does promote their menu on their website. You can find the PDF by clicking >> here.
There is a children's menu available during High Tea if they are not interested in finger sandwiches and scones. Unfortunately, they were offered the menu before I had a chance to review the Princess/Prince Tea menu with them, and of course, they preferred Hot Dogs to scones. While it was the cheaper option, I would have rather they tried the Princess/Prince Tea menu as intended.
They were offered a Shirley Temple as soon as we sat down. Again, they weren't given the chance to ask for anything else. Luckily, it was complimentary, since they are not fans of soda.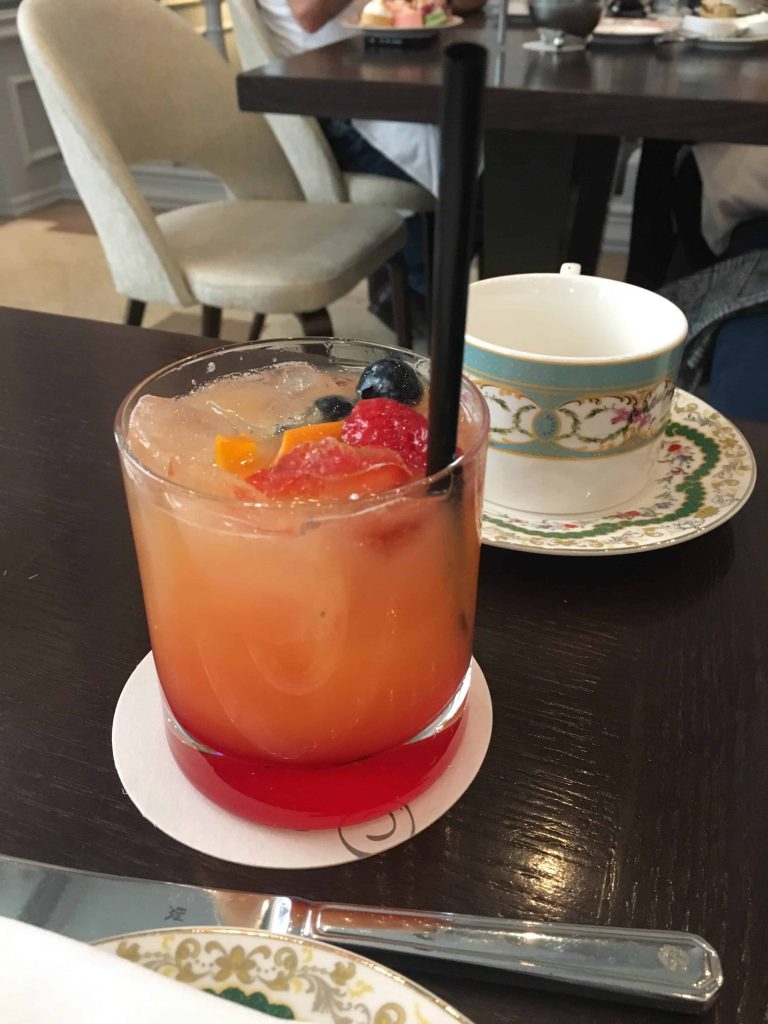 As part of the children's menu, they were offered tea, milk or hot chocolate. I'm not a fan of allowing chocolate milk or soda's in our children's diet, only because they get enough sugar in their foods as it is. Since today was a special occasion, I allowed them to have hot chocolate. I wasn't very clear and they each were served their own jug. The kids must have struck a chord with the waiter because we were only charged for a single jug.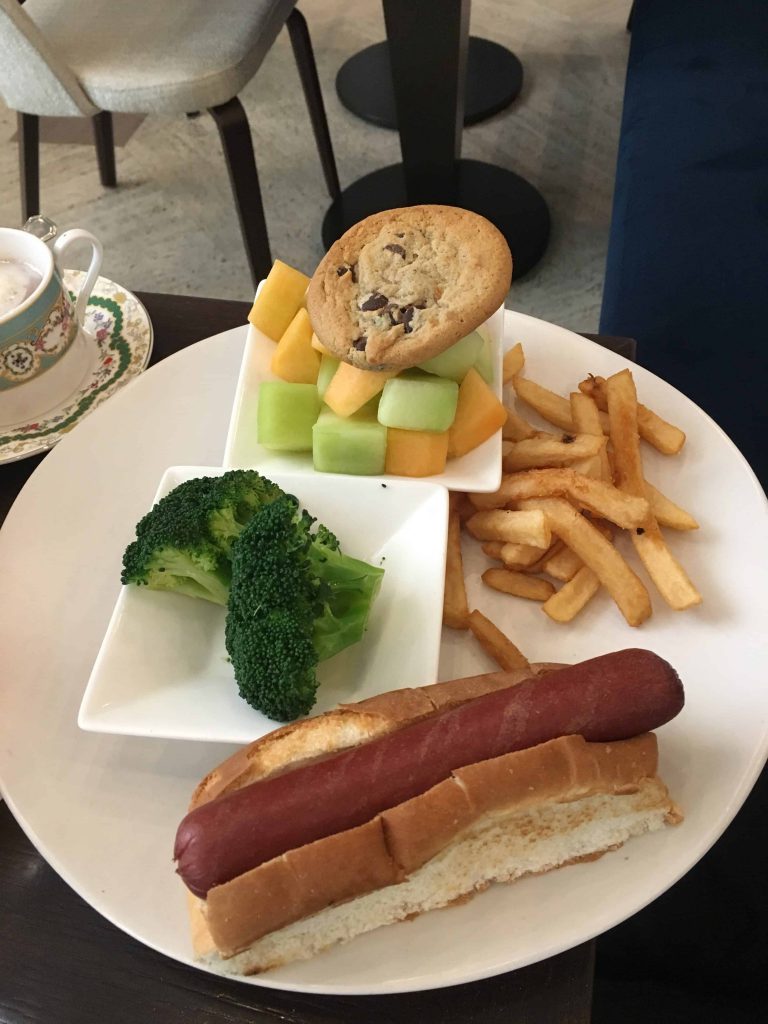 Because we weren't sure if we would like the food that was being offered, my mom and I decided to share a serving. We each received our own pots of tea but only one tower and two scones. This was more than enough for us. We got home and had a slightly earlier dinner but at the cost of $50 per tower, we were not sure it would be worth it to order two.
This ended up being the right call; neither one of us are adventurous eaters, another reason why hubby should have been with us. The food was great, everything looked amazing and it all smelled incredible.
Around Chateau Laurier
Be sure to walk around the property. Check out the Rideau Canal. Enjoy the view.
From here, you can walk to the Rideau Center, Parliament, a handful of museums, the Byward Market isn't too far away either.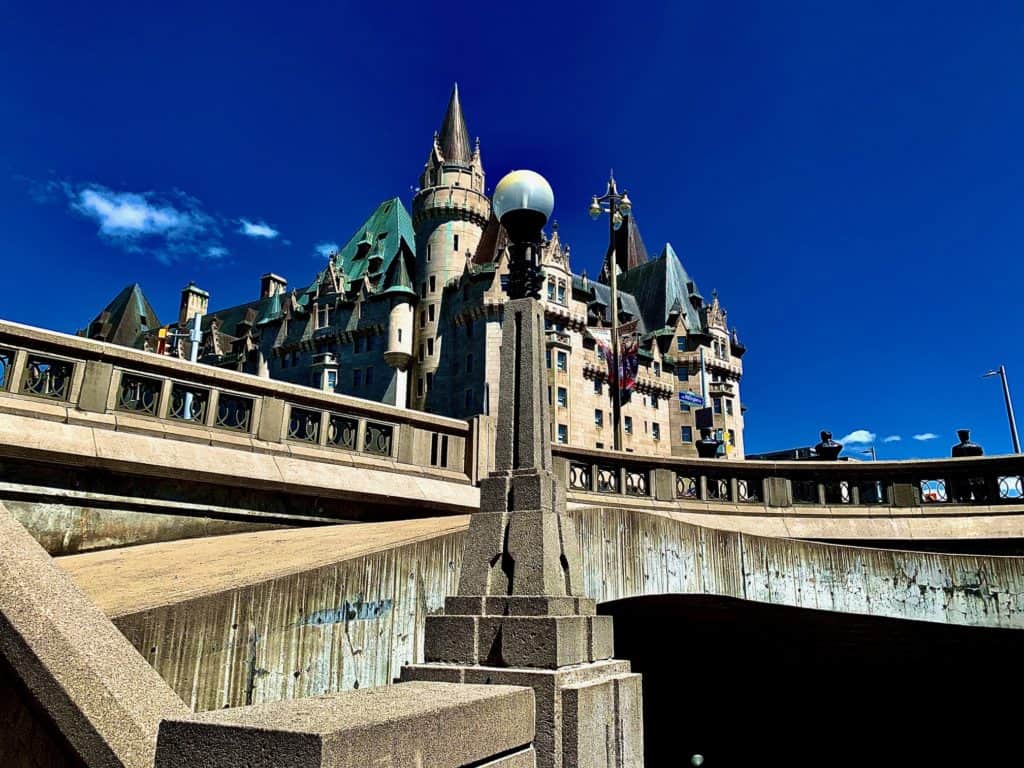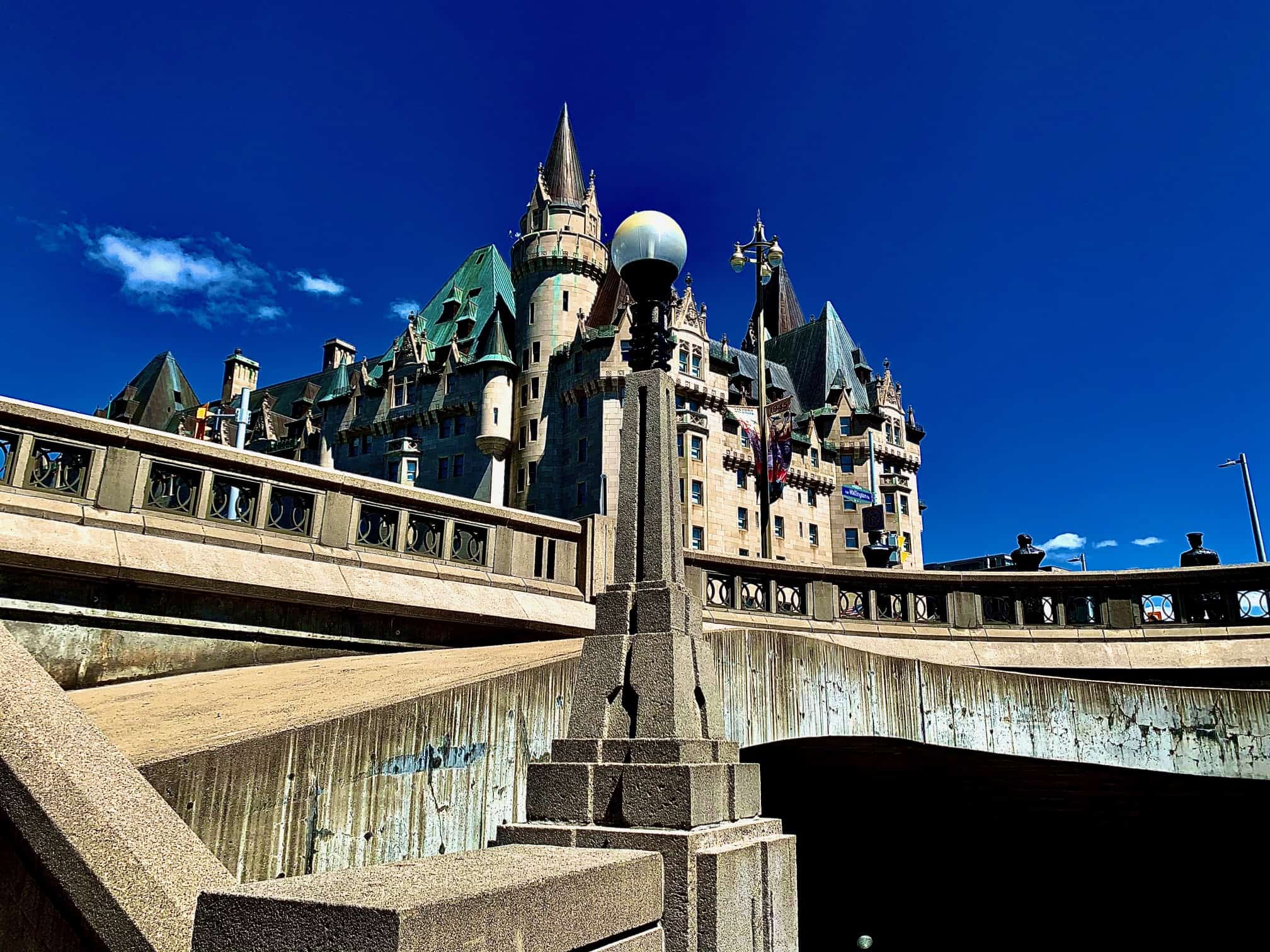 A Castle in Canada
While Chateau Laurier is not actually a castle, it is in the castle-family. According to architects and historians, Chateau Laurier was designed in the French Gothic Châteauesque style to complement the adjacent Parliament buildings. It is technically called "The Fairmont Château Laurier" and it is a 660,000-square-foot hotel. Château Laurier was commissioned by Grand Trunk Railway in 1909 and opened in 1912.
The hotel is just metres away from some of the capital's most important landmarks including Parliament Hill, the Rideau Canal, the National Gallery of Canada, the Byward Market, the National War Memorial, the U.S. Embassy, and the CF Rideau Centre. Given its proximity to these buildings and the fact that it has served as a home and meeting place for many notable political figures over the years, the hotel has often been referred to as "the third chamber of Parliament".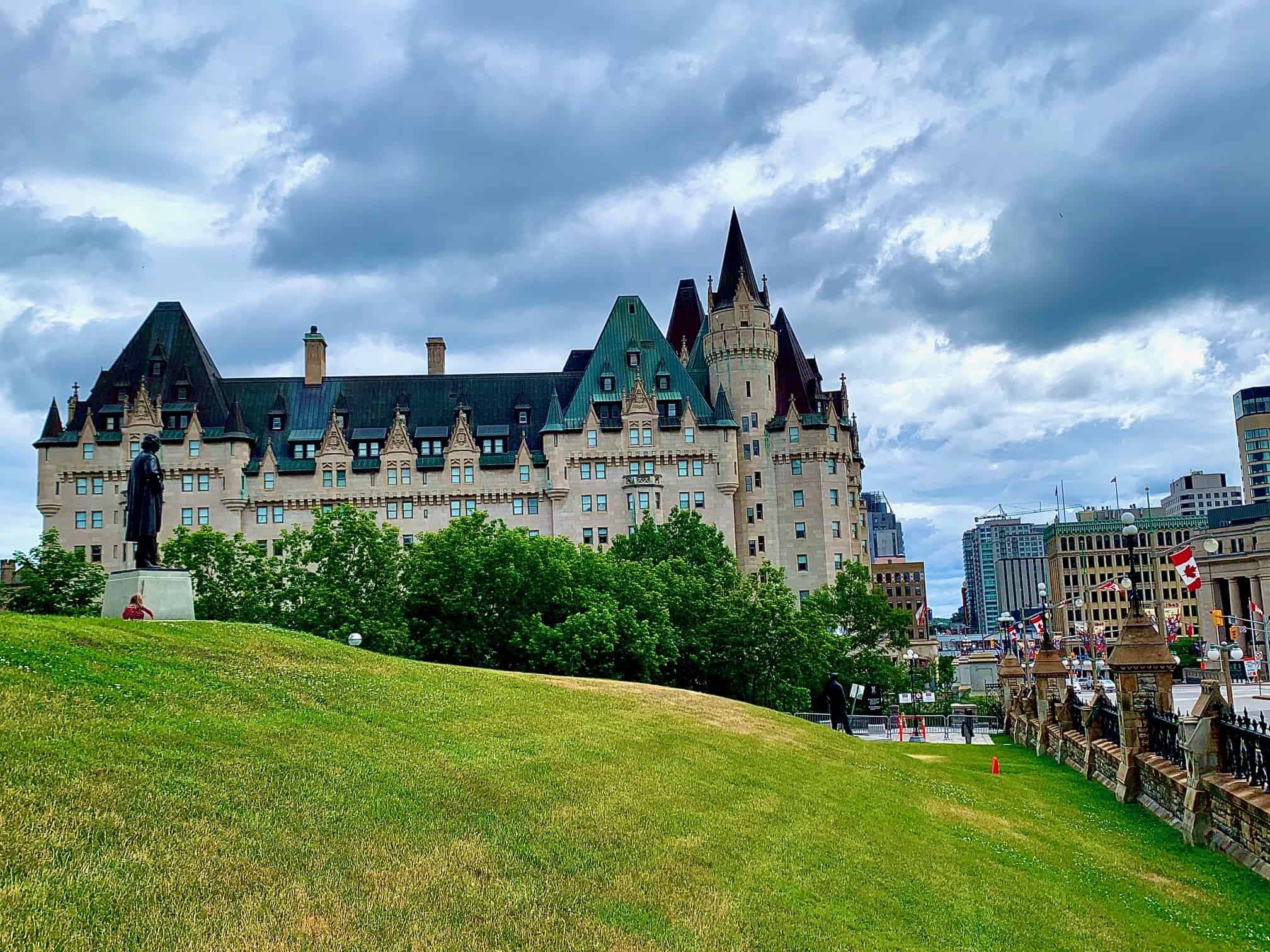 Your Thoughts...
Please share your thoughts in the comments or reach out on social media...We would love to hear from you.
You May Also Like