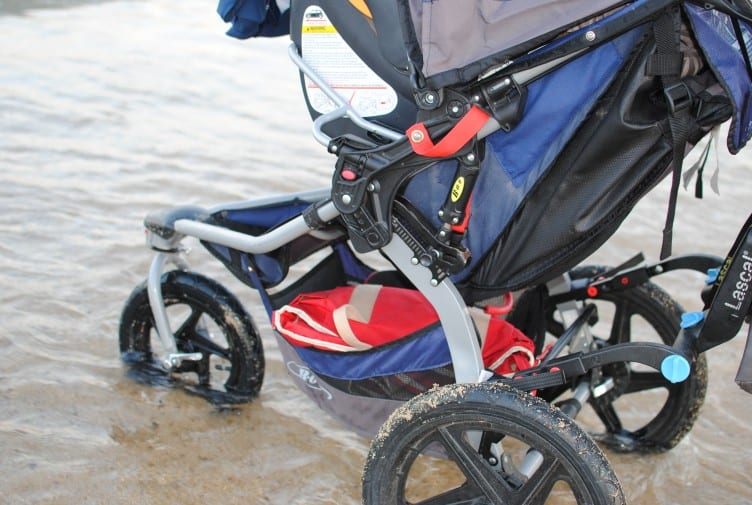 This rugged all-terrain jogging stroller is perfect for daily travel with kids, suitable for kids from 8 weeks old to 75 pounds. BOB Revolution Flex.
Jogging Stroller Tough enough for Running
This rugged all-terrain stroller is perfect for daily adventures and suitable for children from 8 weeks old and up to 75 pounds. The BOB Revolution FLEX 2016 is the ideal all-terrain stroller from BOB, the #1 jogging stroller. The front wheel can swivel for top maneuverability or lock for added stability. The state-of-the-art adjustable suspension system takes bumps in stride and the adjustable handlebar provides a perfect fit for all parents.
This post may contain affiliate links.
To which I earn a small commission, at zero cost to you!
Find more info in our
Privacy Policy
.
Pair it with the BOB B-Safe 35 Infant Car Seat by Britax to create the best travel system for your lifestyle.
Why do I own a Bob Revolution?
Before investing in a stroller, we wanted to make sure it was something that was going to last us for the lifetime of our stroller-needs, be it one kid or multiple kids. While the price point has dropped since our initial purchase, I don't regret it for an instant. Not only am I able to push it with one hand (coffee break or hand-holding), but the shocks mean my child will have a smooth ride – very important especially during nap time – but the swivel front wheel means I can practically turn on a dime, the solid frame allows me to take this jogging stroller off-roading while traveling in new countries, and the air filled tires means I can easily replace an inner tube when I get a flat tire – just like my bike.
As seen on ; Best Travel Strollers
Product Description
Swiveling-locking front wheel swivels to maneuver tight turns with ease or locks forward for increased stability when jogging or on rough terrain.

Adjustable padded handlebar offers 9 positions to create the perfect fit for parents of all heights.

State-of-the-art adjustable suspension system offers 3 inches of travel and 2 stages of weight support for an ultra-smooth ride.

Easy, two-step fold for convenient transportation and storage.

Travel system ready when using the BOB Infant Car Seat Adapter (sold separately). Pair with a matching BOB B-Safe 35 Infant Car Seat by Britax or with any other major brand car seat.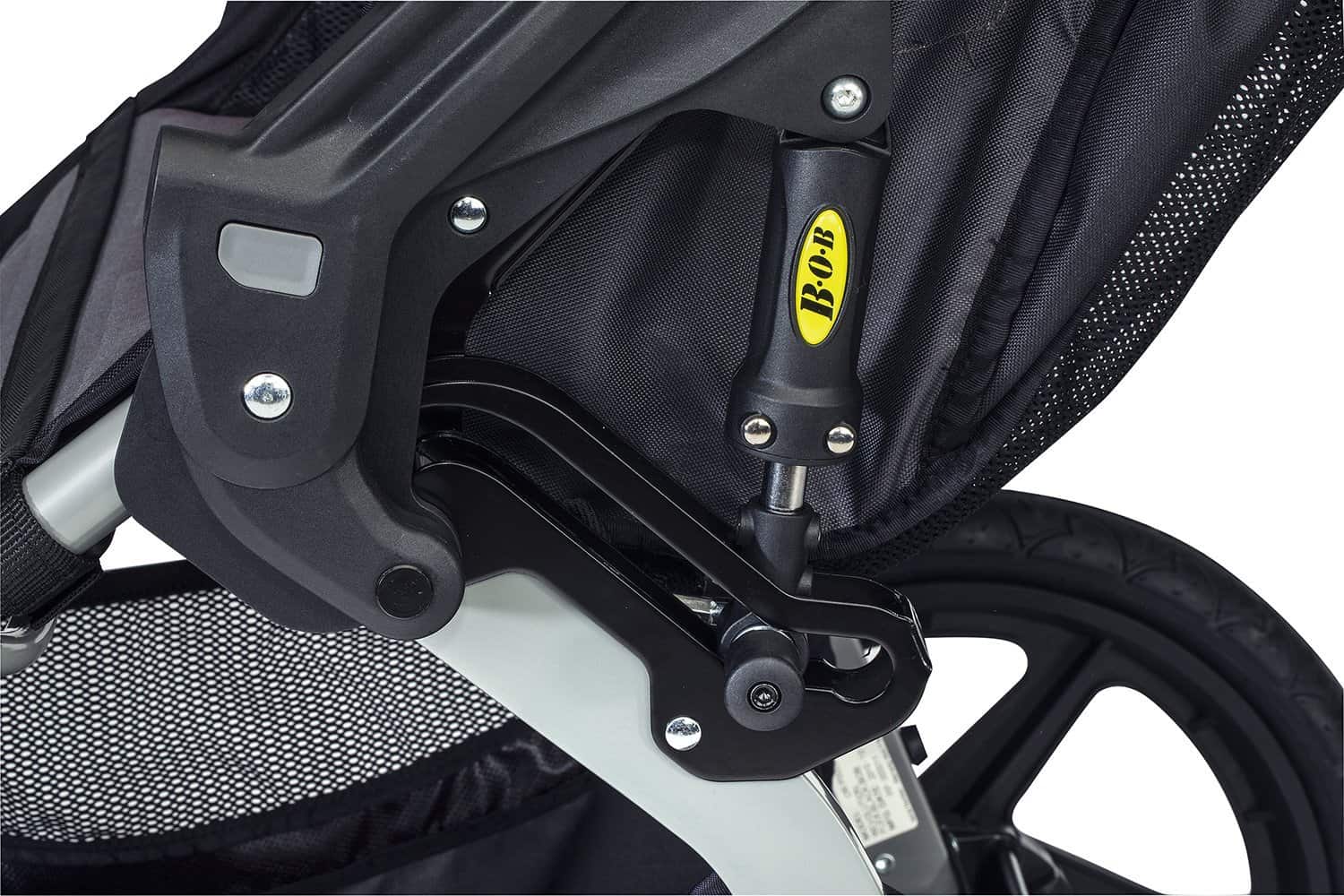 Accessories
There is an endless number of accessories available to customize your stroller. From Handlebar console (cup storage) with tire pump to car seat adapter and snack tray. There is custom fit wind/rain cover, as well as a sun shield. Inner tubes and tires are easily purchased online and just as easily replaced or repaired at home.
Your Thoughts...
Please share your thoughts in the comments or reach out on social media...We would love to hear from you.
You May Also Like…
OTTAWA AREA TRAILS AND PARKS TO SOCIALLY DISTANCE IN NATURE
THINGS TO DO IN OTTAWA IN WINTER WITH KIDS
OTTAWA ULTIMATE GUIDE WITH KIDS