Planning a trip to the Nation's Capital? This is your Ottawa Ultimate Guide with kids. Unsure what to do in Ottawa, Canada, we've got you covered!
Don't forget to join our Ottawa with Kids Facebook group. We are all in this together.
What to do in Ottawa: The Complete Guide With Tips From A Local
This post may contain affiliate links.
To which I earn a small commission, at zero cost to you!
Find more info in our
Privacy Policy
.
Where Is Ottawa?
Ottawa is the capital of Canada, located in the most eastern point of Southern Ontario on the south bank of the Ottawa River.
Ottawa with kids Index
Bonnechere Caves; Ontario's Natural Underground Wonder
A Visit to the Canadian Children's Museum
When to visit museums in Ottawa for free
Guide to the Canadian Tulip Festival in Ottawa
Afternoon Tea at Chateau Laurier
Exploring Gatineau Park in the Fall
Ottawa's Best Splash Pads
Best Coffee Shops in Ottawa
How to Celebrate Christmas in Canada
Best Time to Visit Ottawa
Summer: Festivals galore! In the summer months, the city is best known for Bluesfest and it's infamous July 1st Canada Day celebrations.
Fall: Without a doubt, the best thing to do in fall in Ottawa is to explore the trails at Gatineau Park to watch the leaves change colours.
Winter: Canadians are not afraid of being outdoors in the winter. In the winter months, we're most likely to be seen skating on the world's longest outdoor rink, the Rideau Canal, admiring ice sculptures at Winterlude or skiing/snowboarding at one of my many slopes nearby.
Spring: A must-do in May is the tulip festival.
Getting to Ottawa
Located at a four-hour drive north-east of Toronto and two hours west of Montreal, Ottawa is easy to get to by car or by train at any time of year.
By Car
Unlike many countries around the world, all cities in Canda (except Montreal), drivers are permitted to turn right on a red light unless otherwise stated.
Our speed limits are a little crazy; in that they are SLOW. The 400 series highways run between 80-120km/hr while most city roads are limited to 50-80 km/hr.
If visiting from the USA, these are Kilometers and not Miles, don't forget to make the change.
By Train
Convenient, comfortable and affordable, Canada's passenger train service – VIA Rail – is a great travel choice that offers daily departures from all major cities in southern Ontario and southern Quebec.
Approximate travel times to Ottawa
Toronto – 5 hours*
Montreal – 2 hours*
Kingston – 2 hours*
*Approximate travel time.
By Air
The Ottawa Macdonald-Cartier International Airport is also located just 20 minutes from downtown Ottawa, offering more than 130 non-stop flights daily to more than 50 destinations in Canada, the United States, and European centers out of its state-of-the-art terminal. With so many transportation options available, getting here is easy!
---
Check out the recommended hotels in Ottawa, Canada
---
Getting Around Ottawa
Walk: The downtown core, in particular, 'The Market' is a relatively small area, so it's easy enough to take in most of the sites by foot on your own walking tour!
Bike: The downtown core is bike-friendly, but of particular interest to cyclists would be the routes along the Ottawa river.
Bus (OC Transpo): Public transportation is very accessible downtown. There's also a new light rail coming to town soon!
Hop-on-off bus: In for a quick visit, see all the sites at your leisure all packed into one trip.
Water taxi: Skip the road traffic and cross the river instead (a nice vantage point for some sightseeing as well!)
The Best Things To Do in Ottawa with kids
There is so much to do in Ottawa with kids. Canada's capital city of Ottawa combines cultural attractions with outdoorsy fun for family travellers. Ottawa is a pretty and welcoming city that is easy to explore on foot. I am excited to share with you these top 10 things to do in Ottawa with kids.
Parliament Hill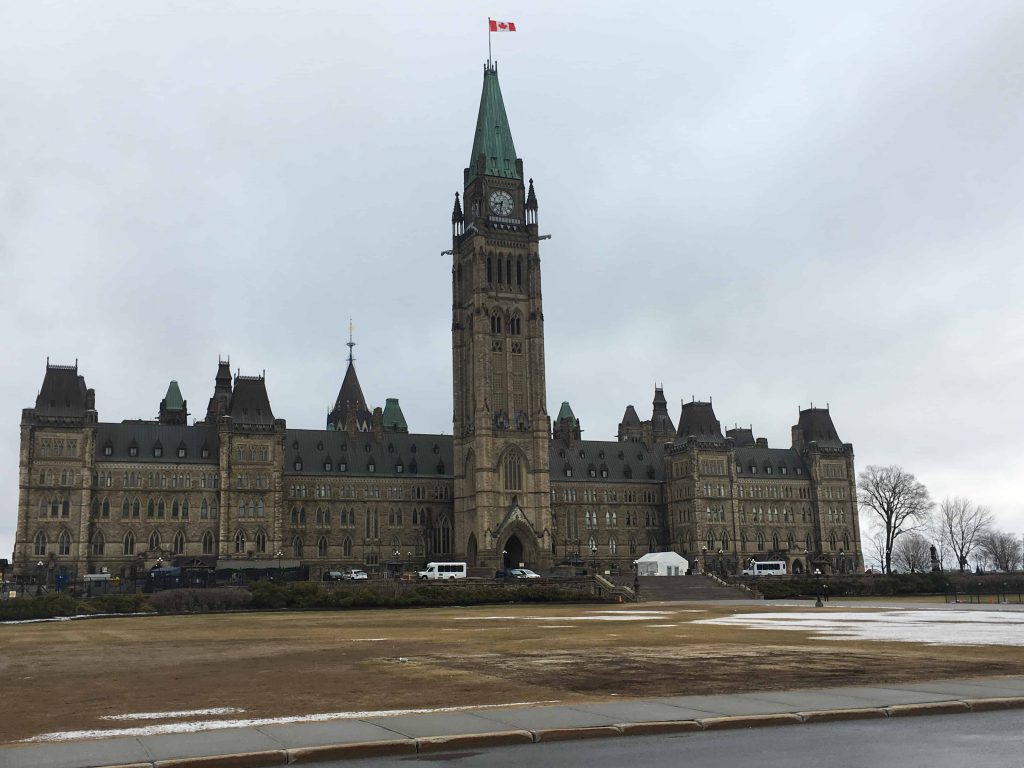 As the nation's Captial, Parliament hill is the home of our seat of Government. There is free tours available daily, starting at 9 am.
The Parliament Buildings are three edifices arranged around three sides of Parliament Hill's central lawn, the use and administration of the spaces within each building overseen by the speakers of each chamber of the legislature.
The Centre Block has the Senate and Commons chambers and is fronted by the Peace Tower on the south facade, with the Library of Parliament at the building's rear. The East and West Blocks each contain ministers' and senators' offices, as well as meeting rooms and other administrative spaces.
Currently, Centre Block is under construction, for the next 10 years, and so the tours have moved to the new homes of the Senate and House of Commons while Centre Block is closed.
Check out Visit Canada's Parliament for more information.
Rideau Canal and locks
The Rideau Canal, also known unofficially as the Rideau Waterway, connects Ottawa to Lake Ontario and the Saint Lawrence River in Kingston. It is 202 kilometres in length.
The locks on the system open for navigation in mid-May and close in mid-October. It is the oldest continuously operated canal system in North America, and in 2007 it was registered as a UNESCO World Heritage Site.
During the winter months, the Canal completely freezes over and Canadians take to the ice for some good old fashion ice skating. A section of the Rideau Canal passing through central Ottawa becomes officially the world's largest and second longest skating rink. The cleared length is 7.8 kilometres (4.8 mi).
It runs from the Hartwell locks at Carleton University to the locks between the Parliament Buildings and the Château Laurier.
Hog's Back Falls and Park
The Hog's Back Falls, officially known as the Prince of Wales Falls, but rarely referred to by this name, are a series of artificial waterfalls on the Rideau River. Hog's Back Park was developed in the 1950s, and it occupies an area of over 20.8 hectares
There are great hiking trails available for all kinds of family adventures, as well as being able to get up close and personal with the rapids. The water does run rather quickly so we strongly suggest keeping a close eye on the little ones and any furry friends you may bring along.
Be sure to check out Mooney's Bay Park and Beach while you're in the area.
Changing of the guard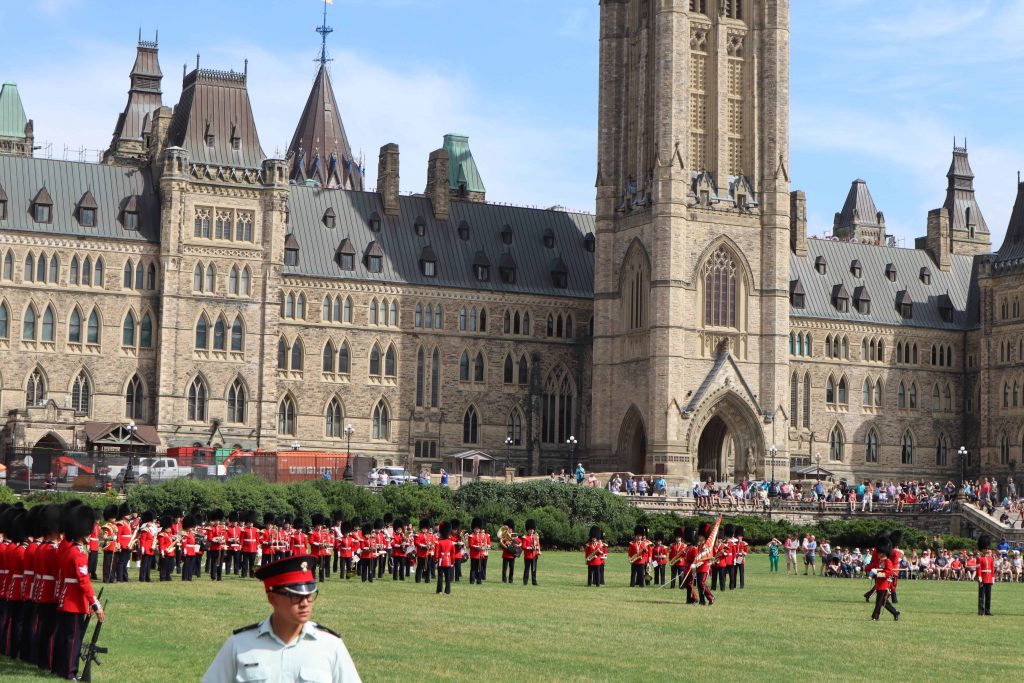 The guard procession begins at 9:50 am and is only done during the summer months. Arrive at least 10-15 minutes early if you want to grab a good spot.
Visit Big Mama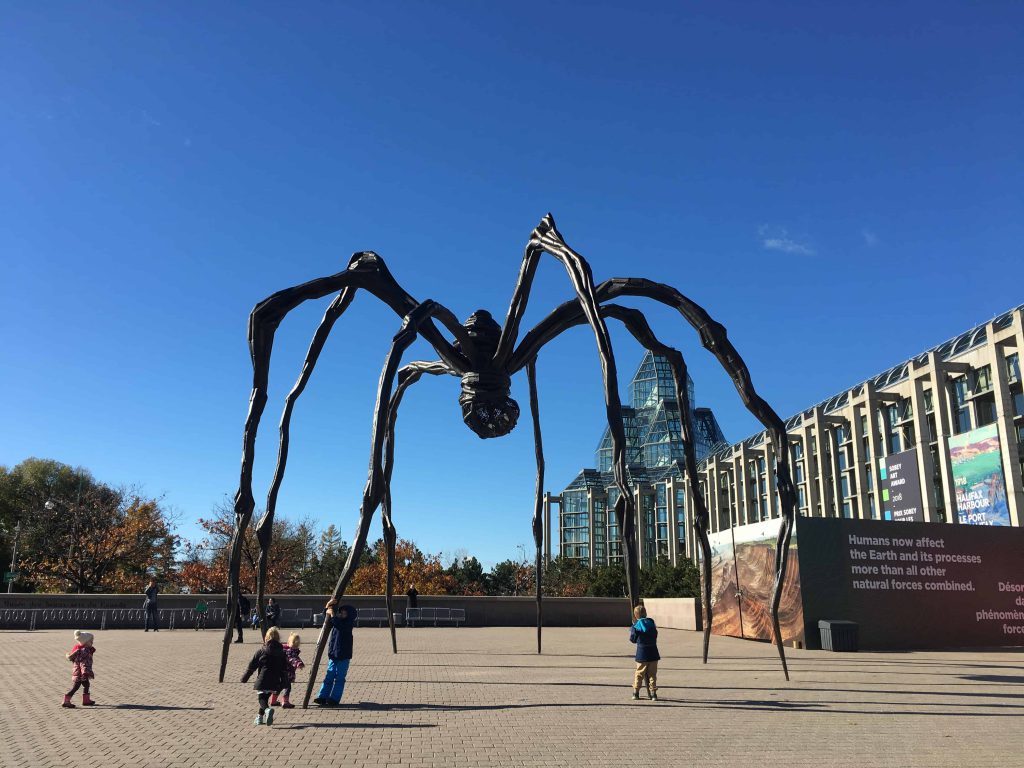 Whether or not you are into Art or visiting the National Art Gallery of Canada, you have to visit Big Mama. She is as iconic as she is massive.
The sculpture was created in 1999 by artist Louise Bourgeois. There are 6 editions of this sculpture around the world. The sculpture, which depicts a spider, is among the world's largest, measuring over 30 ft high and over 33 ft wide It includes a sac containing 32 marble eggs
Tate Modern
Guggenheim Museum Bilbao
Mori Art Museum, Tokyo
Leeum, Samsung Museum of Art
Crystal Bridges Museum of American Art
Qatar National Convention Center
Museums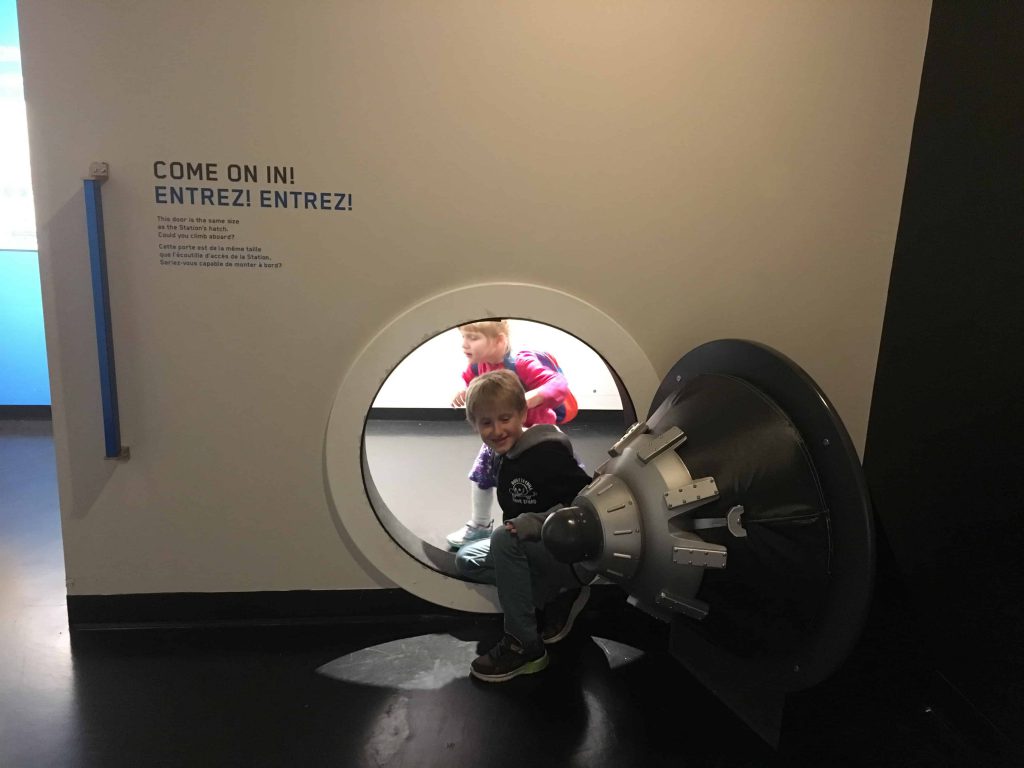 If you are looking at what to do in Ottawa this weekend, Museums are always a great place to visit with children, however, it can become quite expensive to visit a museum. They are, however, hands down the best way to both entertain and educate your children.
While one generally assumes Museums are going to cost your family an arm and a leg, this isn't always true. Ottawa offers free entrance to a fair number of their museums either all the time or certain nights per week/month. You just need to know where to look.
Visit 3 Museums in 3 Days for $35
Byward Market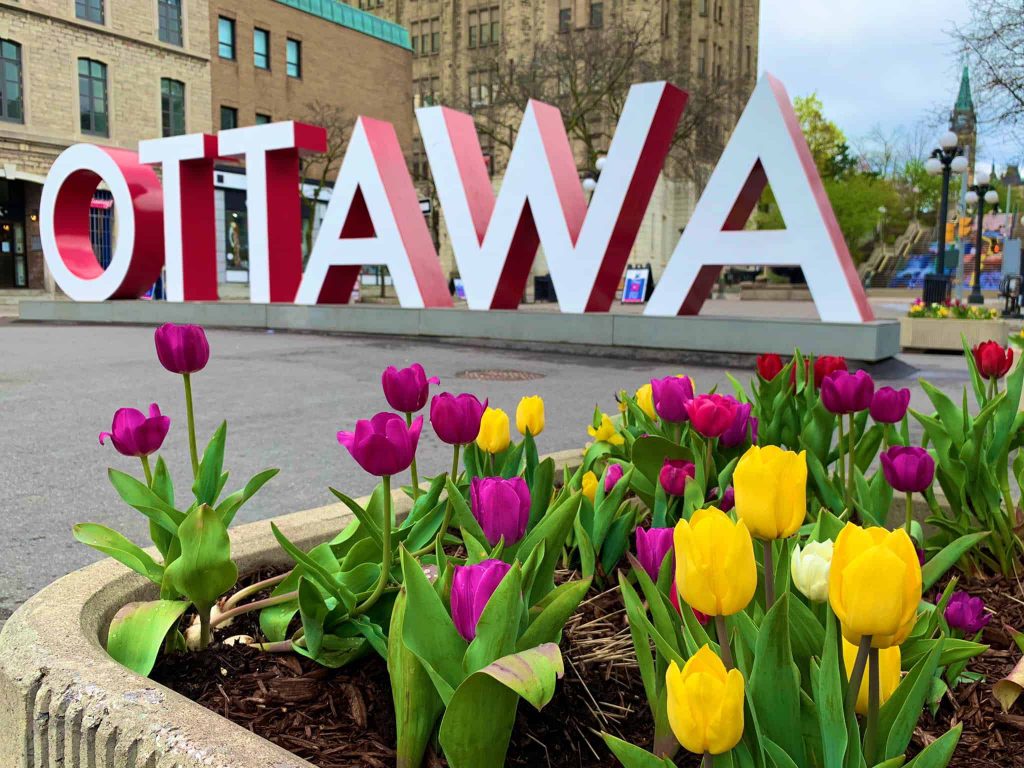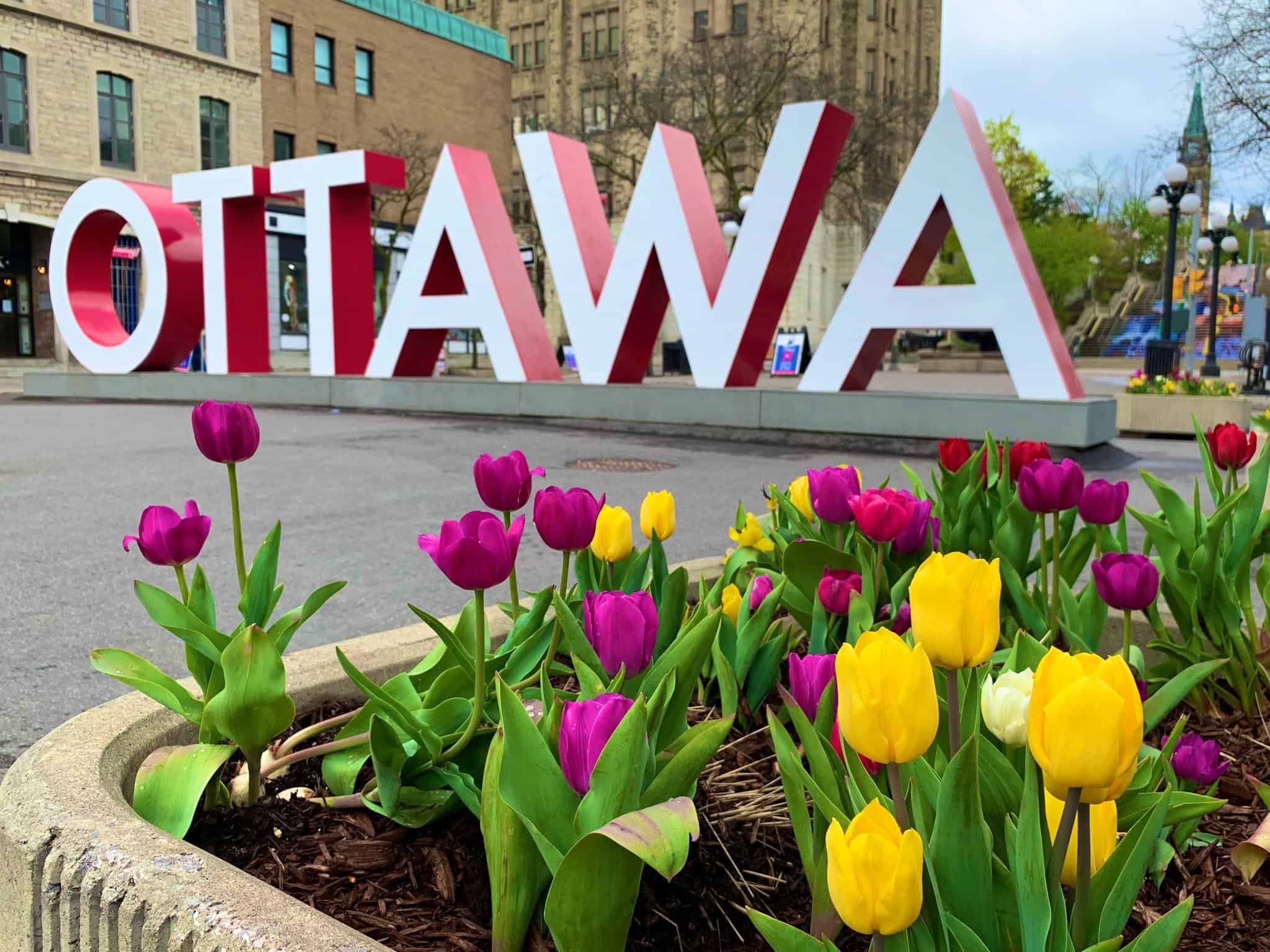 Established by Lt-Col. John By in 1826, the ByWard Market is one of Canada's oldest and largest public markets. The legendary builder of the Rideau Canal, Colonel By himself laid out the street plan of the Market, designating George Street and York Street to be extra wide to accommodate the creation of a public market and gathering place
Outdoor vendors typically set up for 9 a.m. and will close around 5 p.m., depending on the weather. There are also over 600 unique businesses in the Market.
Unlike some other market experiences, you'll find ByWard Market vendors outside no matter the weather, 363 days per year (closed on Christmas Day and New Year's Day)!
Typically, agri-food vendors are open May to November.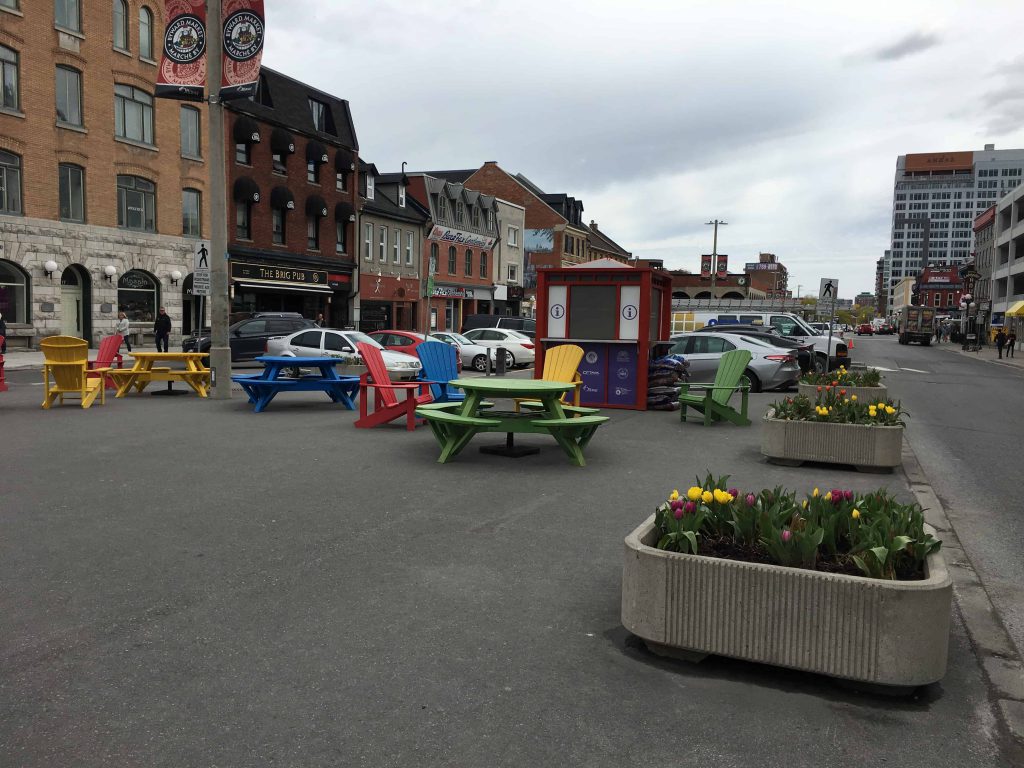 Mosaiculture in Jacques Cartier Park Gatineau
This year, it is being held May 11 – October 27, 2019
Tip: Due to the nature of this exhibit, it is seasonal. Check hours and prices before you go!
---
Related: Essentials for the Beach With Kids
---
Free things to do in Ottawa with kids
Free isn't always something you come across every day so when you do, it's best to take full advantage of it. There are a handful of free activities throughout the city that are great for kids and adults alike.
Check out the festivals, visit a park, tour the Parliament or take a self-guided tour of the downtown area.
Where to eat in Ottawa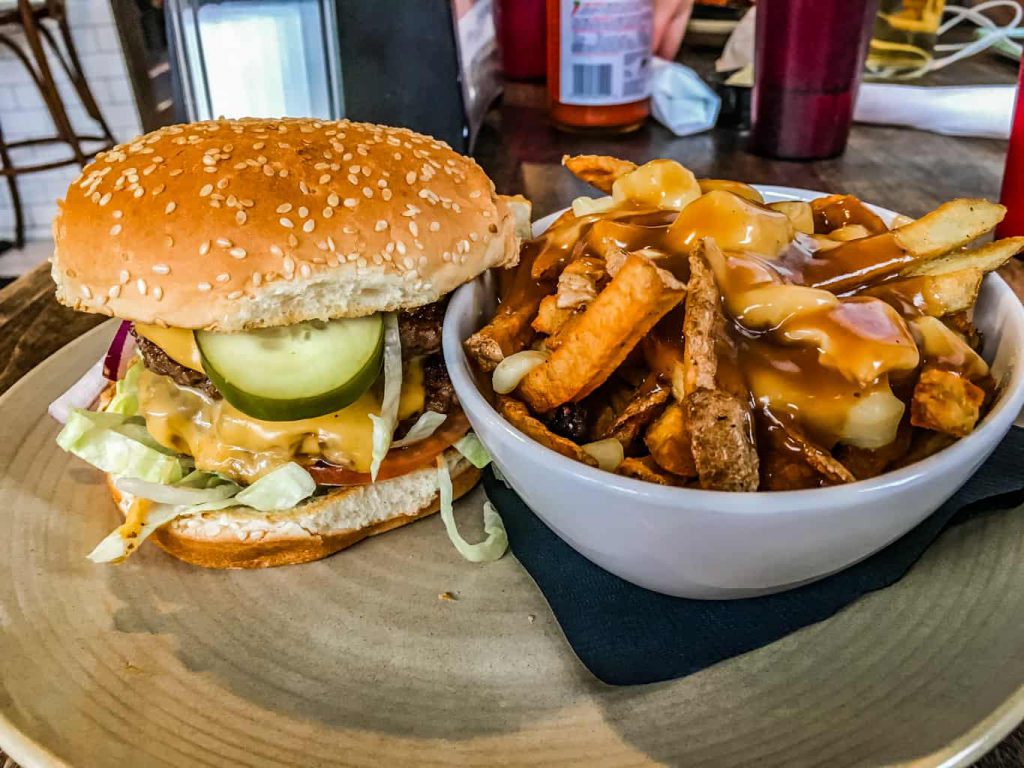 Not only have we live in Ottawa for over a year now, but we also lived in a hotel for 30+ days without a full kitchen, while we waited for our sea container to arrive from Over Seas. This means we have had plenty of opportunities to taste the local cuisine, find out what works well with kids and what is best left for date night.
The following is a shortlist of the best restaurants in Ottawa that we visited and highly recommend near and around the central downtown area. Each one has a children's menu in some fashion and welcome kids into their restaurants.
Best kid-friendly Restaurants Ottawa
Nandos
Eggspectation
King Eddy
St Hubert
The Grand Pizzeria & Bar
Zak's dinner
Lone Star Texas Grill
D'Arcy McGee's
Lieutenant's Pump
Big Rig Brewery
The Works
Elgin Street Diner
Fatboys Southern Smokehouse
Hunter's Public House Restaurant

Ottawa Ultimate Guide Where To Stay In Ottawa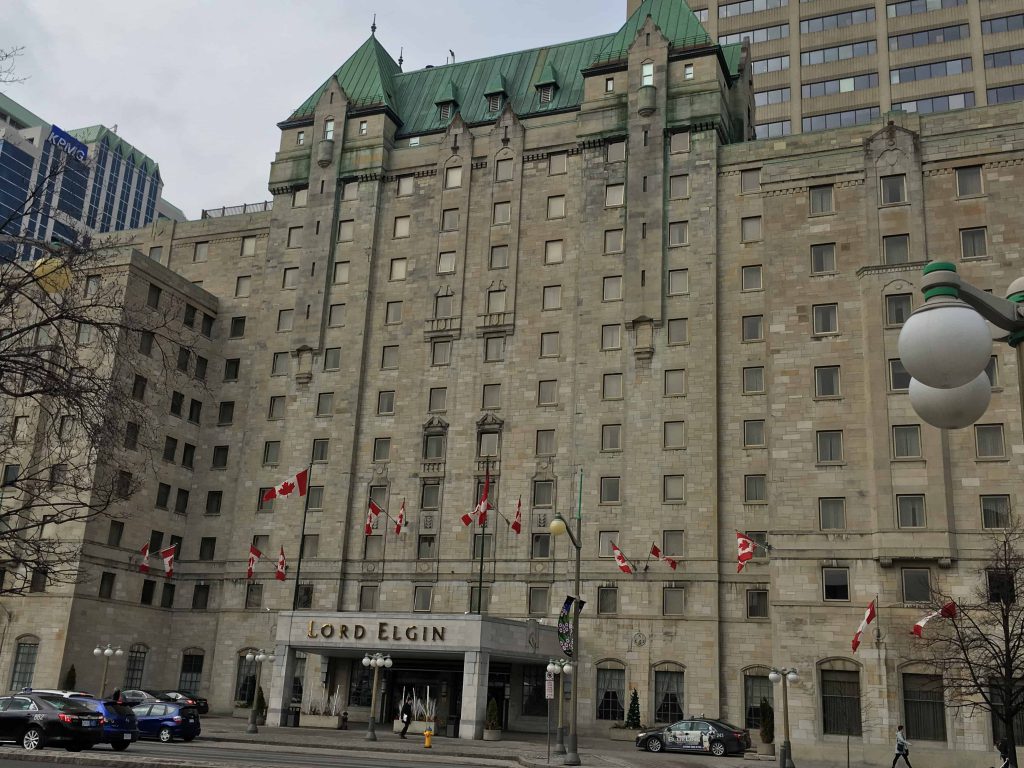 If you're in town for a few days, the best place to stay is in and around the Market area – Lower Town, near ByWard Markets and Parliament Hill.
We have already mentioned how much "fun" it is to find family-friendly, budget-friendly accommodations near the city centers can be. If you missed it, you can find that here. These locations have been Tapped Out Travellers verified and we believe they are your best choice, at any budget level, in terms of location and amenities.
Best Budget Hotel
Residence & Conference Centre – Ottawa Downtown
Best Mid-Range Hotel
Holiday Inn Express & Suites – Ottawa Downtown East
Best Luxury Hotel
Lord Elgin Hotel – Tapped Out Travellers tested and approved
Best Airport Hotel
Residence Inn by Marriott Ottawa Airport – Tapped Out Travellers tested and approved


Best Day trips from Ottawa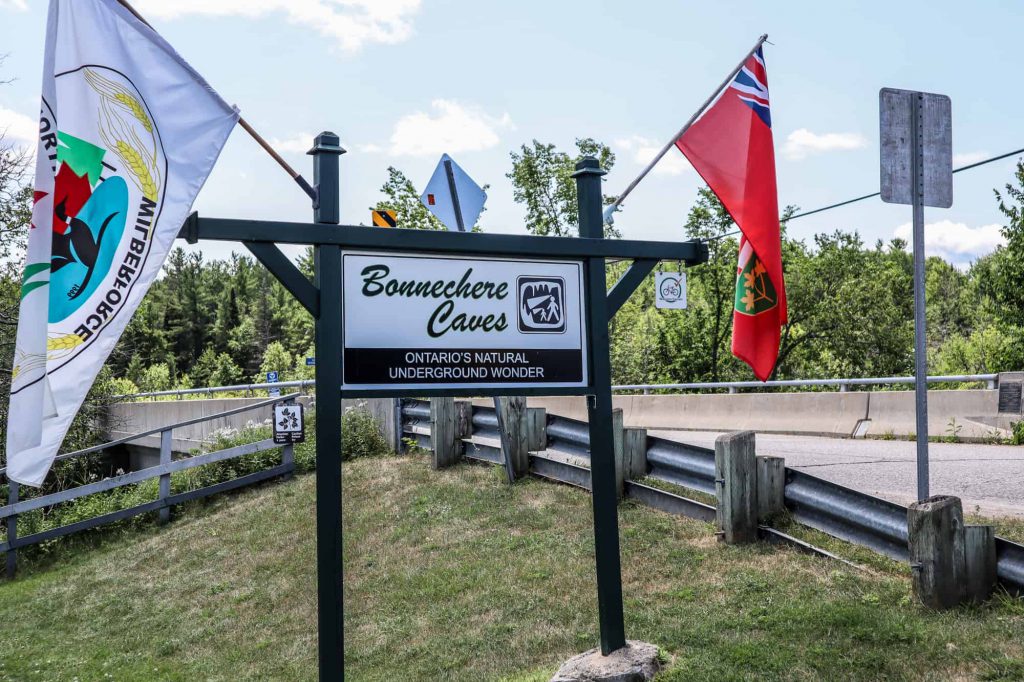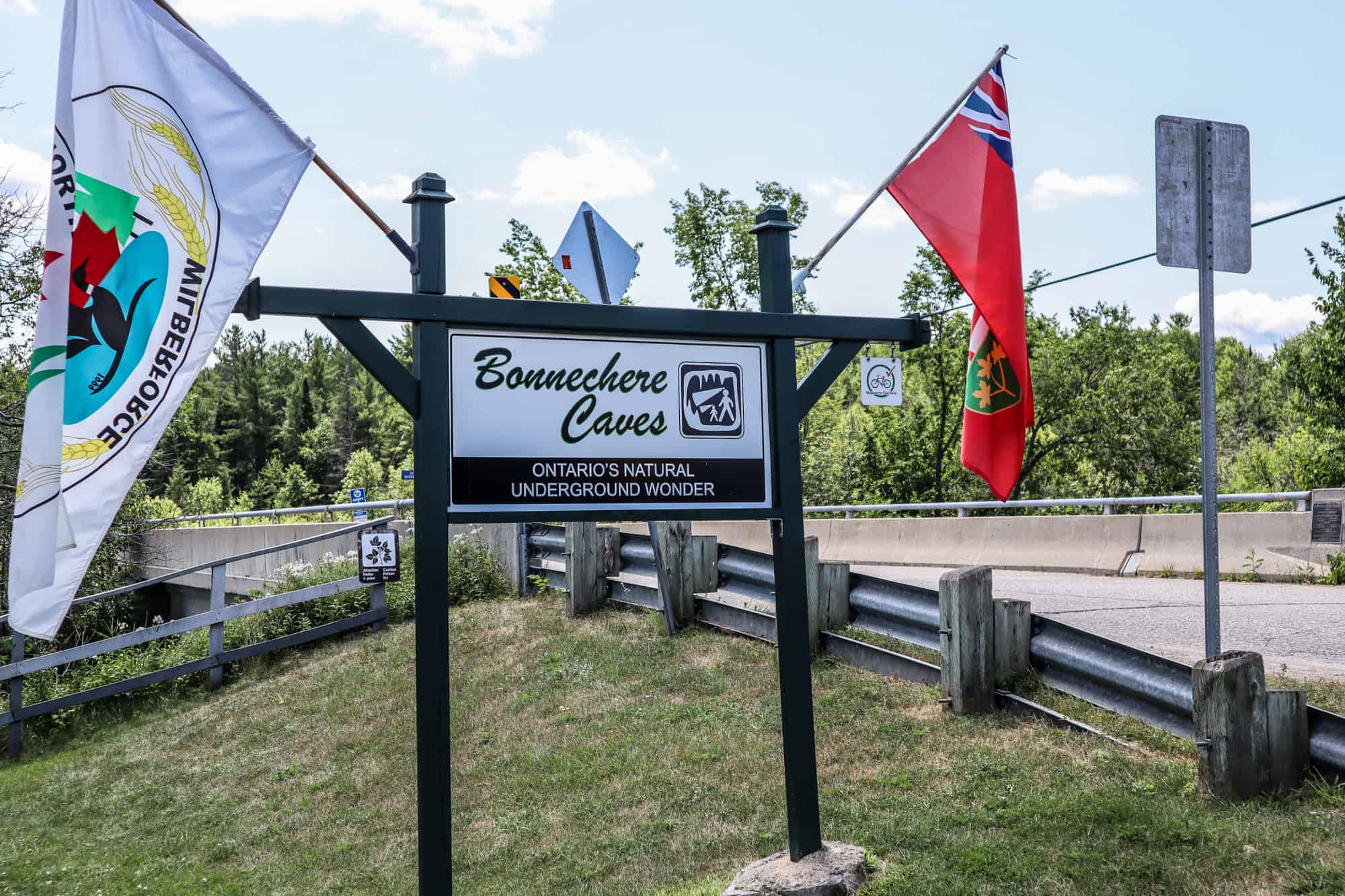 One of the best things about Ottawa it's proximity to other amazing places. There are so many beautiful small towns, outdoor adventures, and nearby cities that make for fun day trips from Ottawa. Winter, summer, and fall many of the small towns and parks near Ottawa are beautiful and have different activities and scenery to offer.
My criteria for a day trip is somewhere that you can drive to (or reach by train, or bus) in under 2 hours. Get an early start, and you can be there before breakfast and enjoy a full day exploring before you head home.
Merrickville
Wakefield
Chelsea
Calabogie
Almonte
Brockville & The 1000 Islands
Westport
Pembroke/Petawawa
Mont Tremblant
Omega Park
During the summer months, when the kids are out of school and my partner is working (because we save his valuable vacation days for off-peak times), I have started a Facebook and Instagram thread #ottawa60daysofsummer where we explore the local area without spending too much money.
Our aim is to see what the city and surrounding countryside offer, without sending the kids to day camp (cause that's expensive) or sitting in front of the TV all day.
Your Thoughts...
Please share your thoughts in the comments or reach out on social media...We would love to hear from you.
You May Also Like…