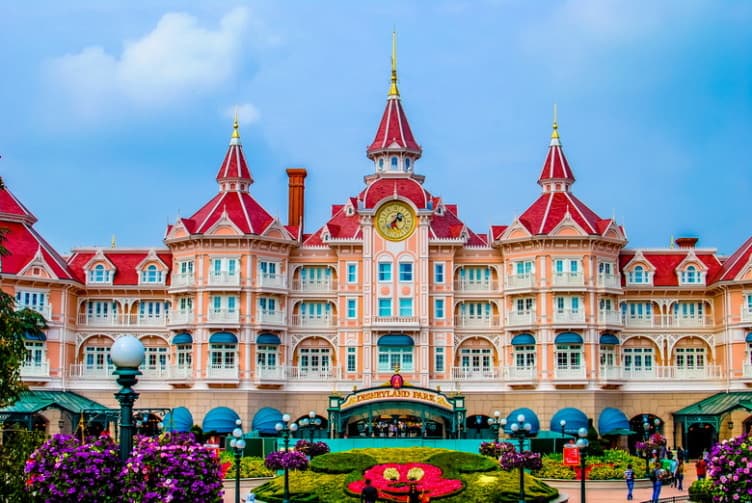 Our Disneyland Paris planning guide. Having been to Disneyland Paris and Walt Disney World several times, with and without kids, and even as a kid, I have come to learn a few things.
Most of it is first hand, through trial and error, and others are from asking the professionals; Disney Vacations Planners and Disney Cast Members.
Disneyland Paris Planning Guide
What You Should Know Before Visiting
There's an app for that! Disneyland Paris has a photo pass app and the very important Ride queue app. Simply log in and check the wait times for your favourite rides and plan your stay accordingly.
A military discount is a real thing!
Persons with Military ID from various North American and European militaries (as Disneyland Paris isn't too specific about which nationalities they reward for their service) and receive up to 4 additional tickets at a discounted rate. Click here for military discount details.
FP doesn't Cost Anything
I can't tell you how many times I have heard this in the facebook groups, "how much does Fast pass cost?" Unlike Universal Studios in Orlando, Disneyland Paris – or any Disney property for that matter – does not charge for the Fast Pass option.
Simply show up to a designated Fast Pass kiosk and scan your entrance tickets for a fast pass ticket. You may only receive one at a time, and can only generate another Fast pass timing once you have entered the fast pass timing of your previous ticket, or 2 hours have passed, whichever comes first.
The Park is Small
Compared to Disneyland California or Walt Disney World, Disneyland Paris is surprisingly small. There are only 2 parks to explore and each is possible to be completed within a single day, two maximum.
Think of it this way; Disneyland Paris Park is similar but a smaller version of the Magic Kingdom and Walt Disney Studios is similar to Hollywood Studios in Walt Disney World.
Both parks are smaller than their respective counterparts and can be completed in a much shorter period of time.
Yes, the actual acreage of Disneyland Park is more than the Magic Kingdom, but there is unused land and fewer rides in Paris vs Orlando and thus the park feels smaller, especially to your feet – which is where it really matters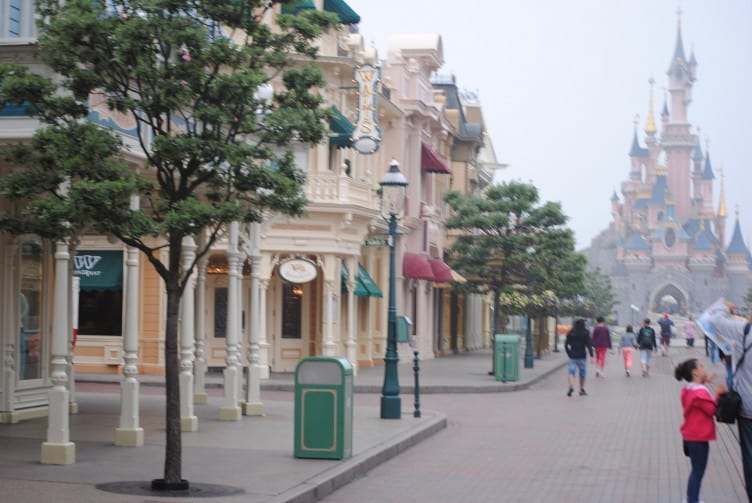 Disney Village
Is the name of the shopping area between the two parks. Simply walk out of one park and find yourself face to face with The World Of Disney store; the flagship of the various Disney stores along the strip. This is also where you will find off-site restaurants – many of these are significantly cheaper and serve different menus than eateries inside the parks. Many do not take Disney Dining Plan Meal Vouchers, unfortunately.
Be Early
Whether you are staying on-site or off-site, show up early and wait for rope drop. No one has ever complained of being too early. This will also be your best bet to reach those ultra-popular rides before the crowds get a little too crazy; notably, Ratatouille and Crush Coaster in Studios; Big Thunder Mountain and Meet Mickey in Disney Park.
It's in French
Just about every ride is in French. The shows are either Bilingual – French and English – or offer two separate shows.
Disney relies on visual cues so the exact words during the "wrong" language are not going to ruin the experience for you. Imagine being an International guest not knowing either language – they aren't about to skip Mickey and The Magician, and neither should you.
Cast Members are able to communicate in various languages and their name tags should let you know which members can speak what. If you don't catch the "right" cast member, at least know how to say "do you speak…." in French and they will find someone to help you.
For more information, check out 28 Disneyland Paris Tips for First Timers! It's worth a read.
How Many Days
Most vacationers would suggest 3 full days, if not 4. Considering the proximity to the train station and International Airport, many have also gone with 2 full days, morning and depart late on day 3.
While this may be a bit rushed to some, it does allow for a long weekend trip without taking precious time off work.
Vacation packages
Over the course of a single year, Disneyland Paris offers a variety of packages for its guests. Which package is best for your family is up to you. However, don't forget to check the various countries while booking to see what other packages are available.
When calling to make a reservation (since you pay in full online and only a deposit over the phone), be sure to ask them for the specific country package you want, as they will only quote you the package according to your address by default.
The Best Deals Really are the Packages
Buy one day, get one day
Discount tickets
% off hotels
Disney Dining Plan Half Board Plus
Different Country Versions
Free Hotel and Tickets Under 7 years old
And sometimes, they mix and match these promotions to give you % off the hotel, free half board and discount tickets, or buy one get one with free under 7. It just a matter of researching in advance and being flexible with your dates in order to stay within budget
Don't forget to check out Disneyland Paris Military Discount Tickets. Reviewing Disney hotel-only rates, military discount tickets, and Disney packages, helping you to decide which one is best for your family.
Getting There
If landing at the Paris-Charles De Gaulle airport, take the TGV, RER, VEA shuttle. It costs roughly 30euro and there is 1 hour between trains. A little word of advice; don't buy train tickets in advance, in case they are rescheduled or delayed.
Where to Stay at Disneyland Paris
Off-Site Accommodations
A budget-friendly option for staying at the parks. We didn't have the greatest of experiences, despite many friends and fellow bloggers have highly recommended the hotel. To each their own.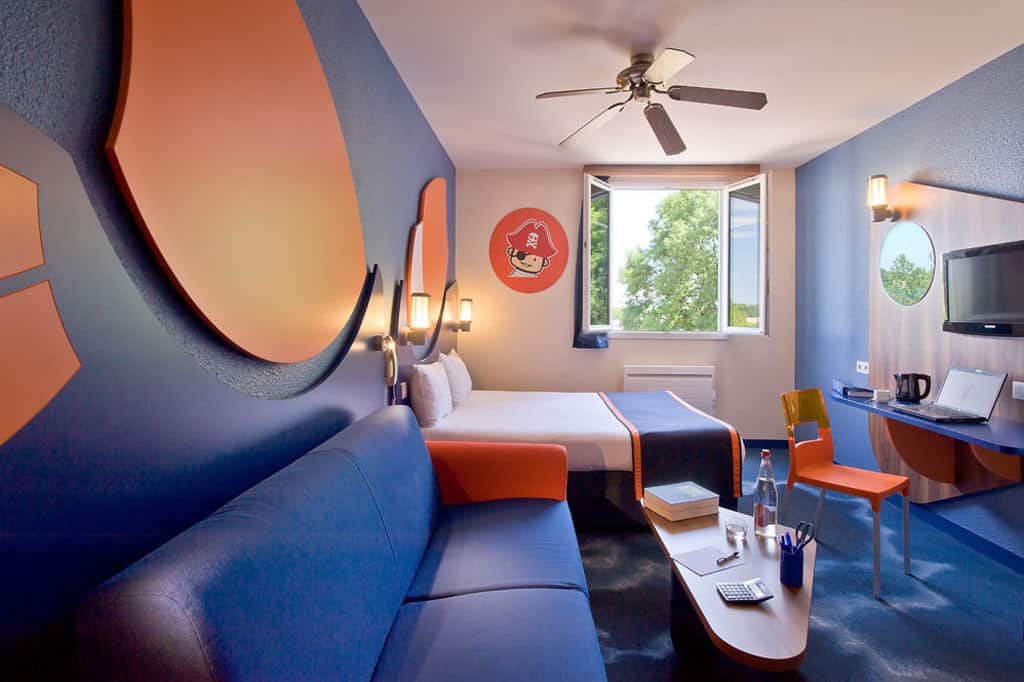 Radisson Blu
At the high end of budget hotels, the Radisson Blu offers a private bus (closed for the drivers' lunch break so schedule naps accordingly), indoor pool, buffet lunch and gorgeous rooms.
They also sell park tickets and tickets to various other parks and attractions in the area.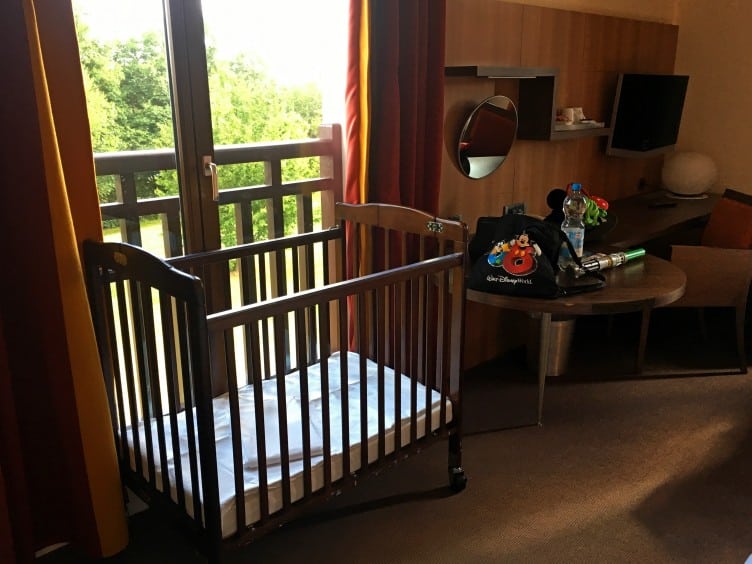 On-Site Accommodations
Staying onsite comes with a few perks. Notably, Early Magic Hours. What are Early Magic Hours? An early entrance for onsite guests as a perk for paying extra for your accommodations. This cannot be purchased separately and comes "free" with your Disney hotel.
Another perk; depending on the location of your hotel, you also get a private entrance into Disney Village, bypassing the major bottleneck that is Park Security at the Train station/bus stop entrance.
Most Disney hotels are within walking distance to the village, avoiding the shuttle buses altogether should you choose that route.
Disneyland Hotel Paris
The budget-buster of all hotels, the Disney hotel is basically in the parks. Walk out the back door and come face to face with the entrance gates to the DisneyParis Park.
It hosts a pool, character dining, as well as meet and greets in the restaurant foyer. Free parking and wifi are also available.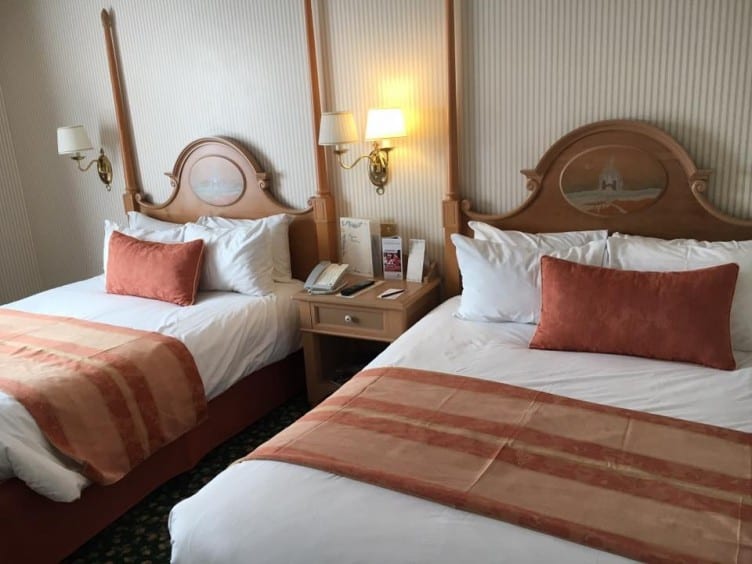 New York Hotel
Still, a budget buster during high season, the New York Hotel is the second closest hotel to the parks. With a private entrance into Disney Village to cross through security, you can get to the parks faster than most even when running late.
Onsite buffet breakfast, character meet and greets just off the main lobby, bar and pool make this hotel a great choice for families.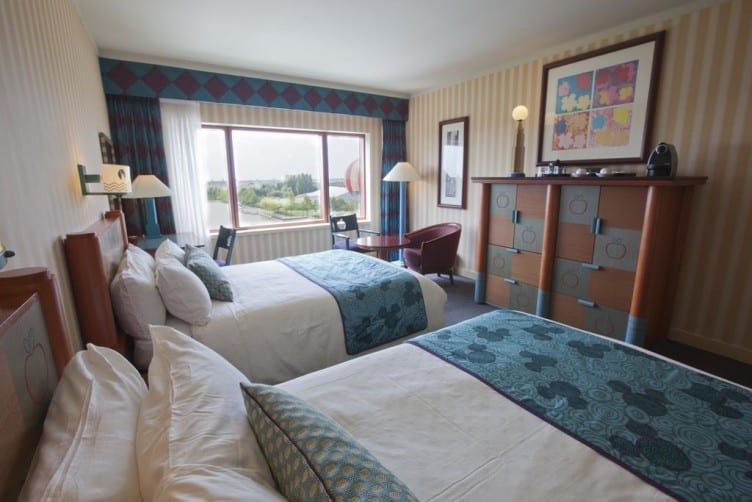 Disney's Newport Bay Club
Located on the other side of the bay, across from Hotel New York, Disney's Newport Bay Club is less expensive but equally as magical. Enjoy the charm of this 1900s coastal mansion nestled next to Lake Disney.
Awash with maritime romance, this Hotel is just a 15-minute walk from the Parks, only a few minutes by free shuttle, and you can even enjoy extra magic in the Disney Parks.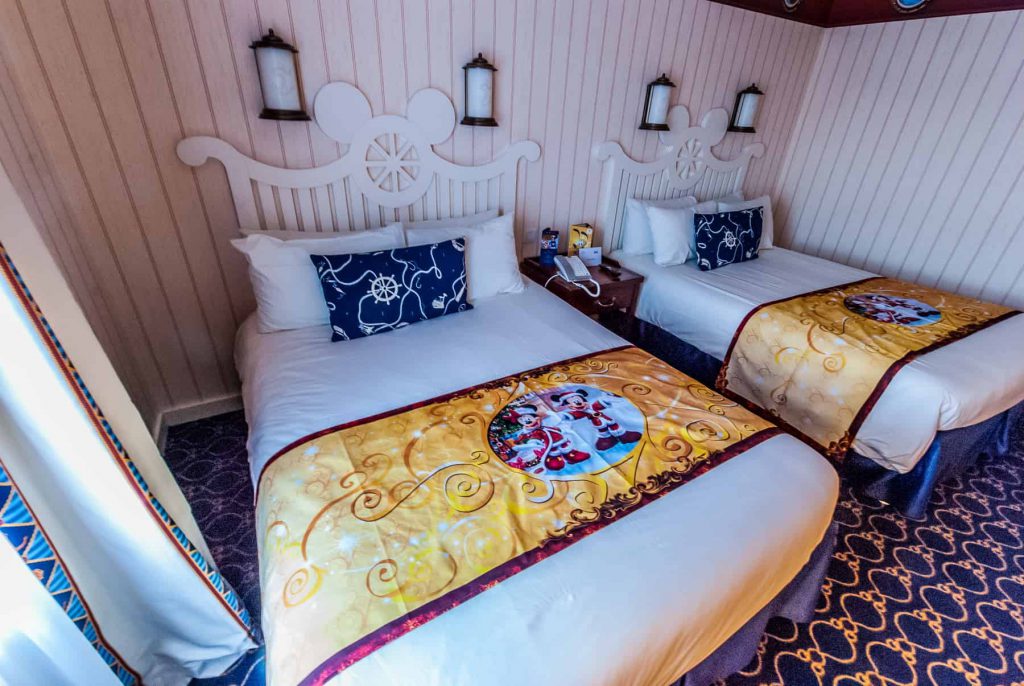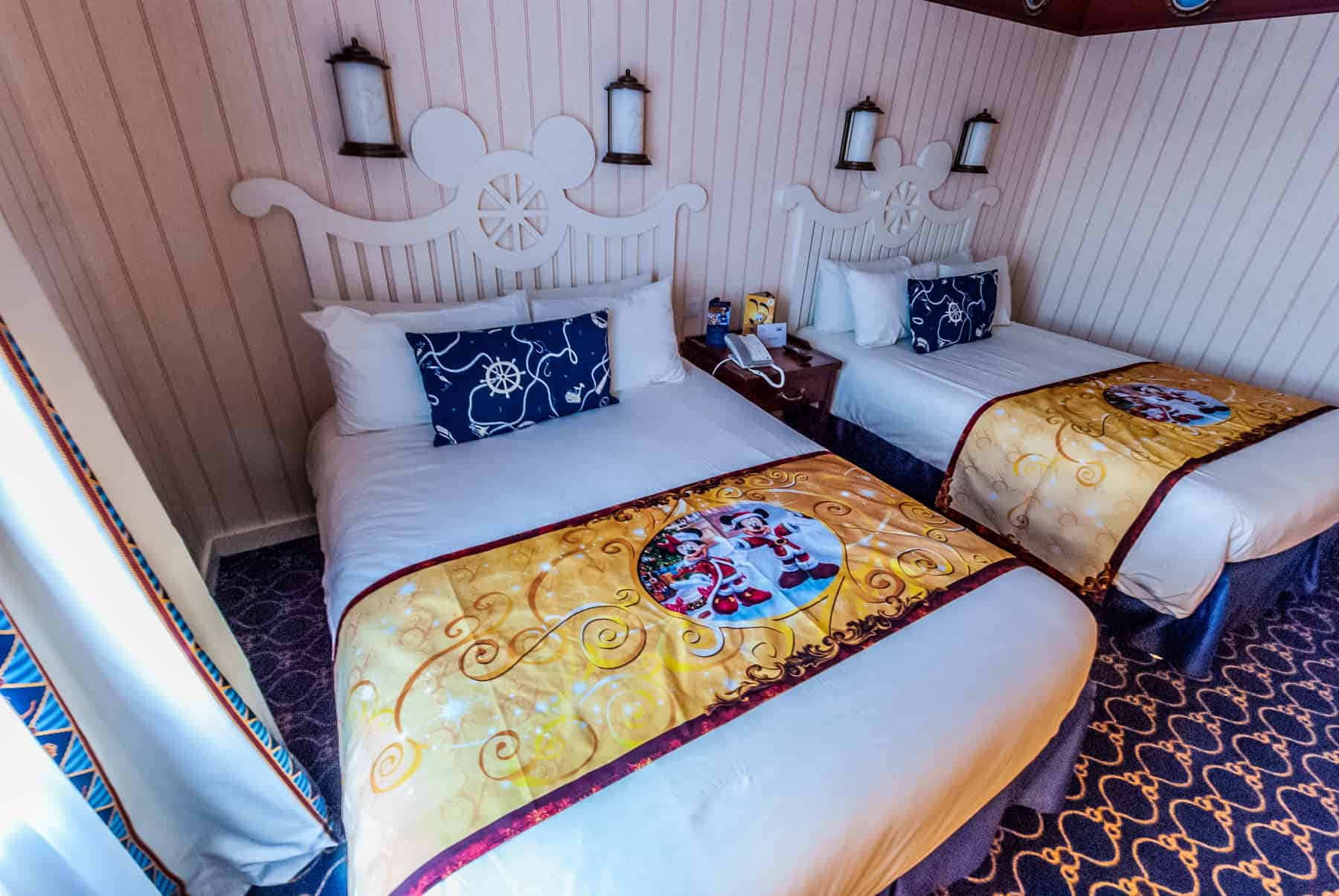 Dining
How to win at Disney Dining Plan?
Make reservations at least 2 months in advance to get the time and date you want. Some restaurants do not open for dinner during offseason, namely Chez Remy. Ask when their latest lunch reservations are being seated, it will probably be 5 pm.
Not the ideal choice for dinner considering the parade is at 530 pm but you have plenty more days available to catch the parade, just make sure to plan your other dinner reservations accordingly.
Every once in a while, a hotel package will come with half board plus. This is a great way to get a little more magic for your hard-earned dollar but keep in mind, it is only Plus, not premium, and character dining is not included. There is a workaround, however; pay the difference or upgrade to premium. Upgrading can only be done over the phone.
If you plan on dining at a restaurant that is not on the list, many will give cash value for the voucher and you simply pay the difference for your meal. Free Half Board is not the same as paying for Half Board, or any meal plan. The cash value of the vouchers decreases when they are given, as opposed to paid for.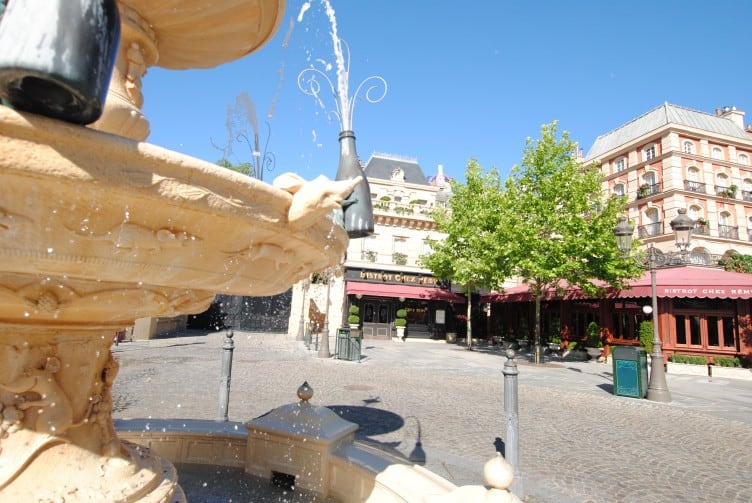 There are many pros and cons of having a Disney Dining Plan, check out this article about the Secrets to the Disney Dining Plan
A quick review of what is included and excluded, and where you can use them, Disney Dining Plan – know before you purchase
Our most recent stay at Disneyland Paris was during the free Half Board promotion. There has been much confusion in the facebook groups regarding what is covered, where we will be having breakfast (since it is no longer included in your booking) and so forth.
Learn the differences between booking online vs over the phone and find out what is covered with the free half board option, as well as how to upgrade restaurant choices. Booking with free half board plus
And if that wasn't confusing enough, the winter schedule changes to the closing attractions and restaurant reservation availabilities are putting a real kink in everyone's ability to get the most value from the vouchers.
Check out our Winter Guide to Meal Plans for more information regarding the ins and outs of the new schedule and to see if out of pocket would make for a better option this time of year.
Disneyland Paris with Little Ones
Travelling with kids to Disneyland Paris takes a whole other trip planning strategy to accomplish. Little legs get tired, moods change at the drop of a hat – or ice cream cone – and not every ride is suitable for them.
There are ways to accommodate even the youngest of travellers and still have a great time, and dare I say, get your money's worth. Don't forget to check out the best strollers for family travel.
There are ride restrictions when visiting Disneyland Paris while pregnant. There is a system in place to help expectant mothers through the rides that she can visit, and a few tips on what to do when you just can't join the family. Disneyland Paris while pregnant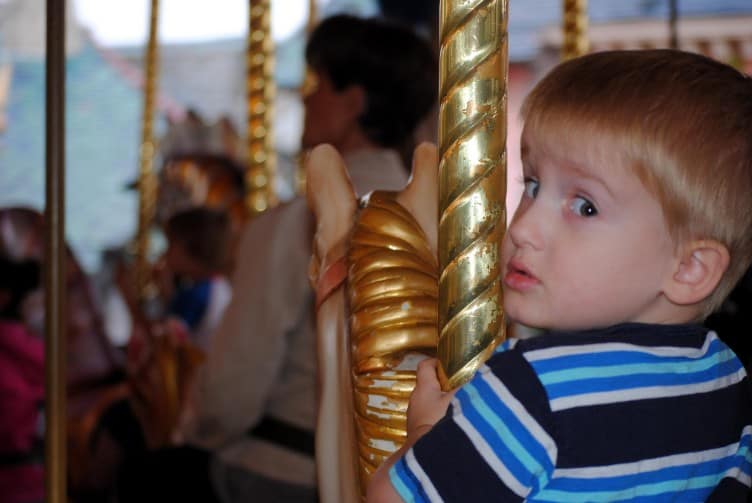 What kinds of things do you need to consider when asking yourself, are the kids too young to visit Disney? While the short answer is "never too young", as there is plenty to do for even the littlest Mouseketeer, how much can they do and how much you can do depends on everyone's ability to adapt to such a busy and epic theme park.
Find some useful tips in deciding if your little ones are ready to explore Disneyland Paris in Too young for Disney?
---
More Disney content:


---
Your Thoughts...
Please share your thoughts in the comments or reach out on social media...We would love to hear from you.