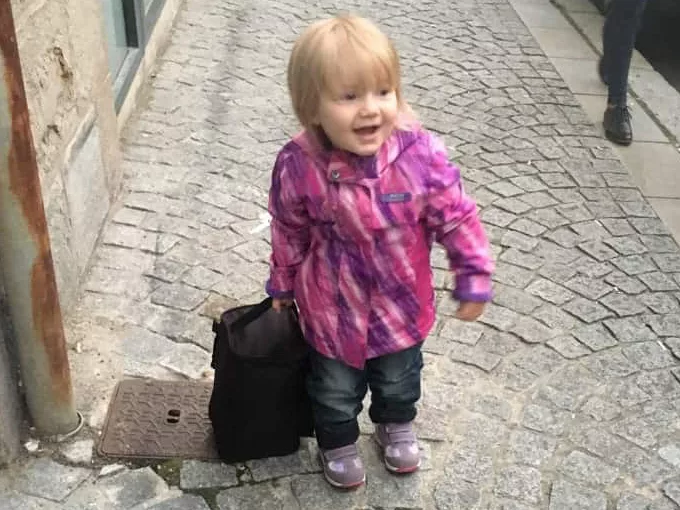 In all of our years of travel, the suitcase has been the bane of our existence. Between perfect size, shape, durability, and price, there are few that truly make us happy. Our experience with luggage is the same as anyone that travels frequently; hotel hopping, trains, airports, cruises and road trips. Schlepping our luggage around the city getting to our accommodations is equally taxing on the body and the suitcases themselves. We have learned a few things about choosing the right travel luggage.
This post may contain affiliate links.
To which I earn a small commission, at zero cost to you!
Find more info in our
Privacy Policy
.
Choosing the Right Travel Luggage
Luggage Tips and Recommendations
When you are hopping from one hotel to another, it's easy to be discouraged by luggage. The idea of being forced to pack and repack every other night and keeping track of the clean clothes vs dirty laundry can seem like an impossible task. While I won't disagree with you; hopping around is not easy, the fewer pieces the better. You don't want to be carrying half a dozen bags to and from the car, or even worst – on and off trains/buses – every few days. Having lightweight luggage is the best way to minimize your efforts and ensure nothing is forgotten. With the limited amount of space available in your luggage, you will know if you have forgotten the medicine bag on the counter or your favourite book on the nightstand. This also has the happy accident of minimizing your spending, since you won't have that much place to store it in.
On the other hand, if you are staying in a single location for the entirety of your vacation, by all means, pack the whole house up and in multiple suitcases. Just kidding. You won't have to worry as much about being overburdened with too many pieces so feel free to have a full-sized suitcase per person.
Pack smart, not hard. When packing your suitcase, make sure you are only packing the essentials. Just because you want to wear those cute flip-flops doesn't mean your vacation destination will give you the opportunity to wear them. Buy consumables when you arrive at your destination and only buy as much as you plan on using while there, therefore alleviating the need to bring it back with you.
There is a hidden cost of carry-on only, however. We have all seen those parents juggling the kids' carry on items, stroller, and personal items just to save checked bag fee, heck – some of us have been those parents (me, when I took the kids to Canada on my own and tried to manage 6 pieces of kit plus the stroller). There is no sense in straining your back, losing your cool or not having the hand of a little one, just to save a few bucks. Know your audience and what they are capable of, and make your choices based on that, and that alone. Money, sometimes, should not be part of the equation. Sometimes.
What to buy
Since we are talking best carryon suitcase at the moment, I want to make a few suggestions. The Briggs & Riley Carry-On and Travelpro Crew 10 have both proven to be great travel companions. Their main body expands, the wheels are stronger (and only have two of them) and their telescoping handle means everyone from my 5-year-old to my hubby can use them comfortably. Yeah, they have a lifetime warranty, but so does my travel insurance, so I am not too worried about that.
For the first few months, we were using the American Tourister, which I have to admit – is a great brand and a sturdy suitcase, but it has spinners. Those things will drive you insane. The carts at the grocery stores in Germany have spinners and I frequently find myself struggling to push it around the store or to my car, a suitcase is no better. The wheels lock when on cobblestone (which is pretty much everywhere in Europe), spin out of control on tile (most airport surfaces) and it is surprisingly hard to roll it on just the back two wheels (like a traditional non-spinner luggage set).
As you can probably guess, we were forced to retire this suitcase because of the wheels alone – the unit itself is in perfect condition. So if you aren't using it too often, have door to door travel plans or want to stick to a tighter budget – please, get yourself an American Tourister suitcase, they are amazing for that type of travel. They even have Disney Patterns!
Let's recap a few general luggage recommendations
Wheels – except when traveling to Venice – because, why not.
Packing cubes – no need to buy a brand; we have several and they all work the same in the end
No spinner – just plain annoying
Soft sides – will absorb impact better and means you can stretch them to their max when packing
No extra pockets – they take up too much space.
Get tags that stand out – easily find your luggage amongst the others
Ballistic nylon – prevent theft or damage in transit
Water resistant – you never know
The warranty is useless
The Best Light Weight Carry On Luggage
Personal item
Since you are allowed a carry-on luggage and a personal item, let's stuff as much gear into that second piece as we can. This can range from a spare set of clothes for the little ones, entertainment, work-related items, electronics – since laptops are not allowed in the hold and do you really want to trust your fragile items in the hands of the luggage handlers?
What is a personal item?
A camera bag, backpack or tote (that matches the carry-on set, because, why not). A small piece of kit that can fit underneath the seat in front of you. A carry-on suitcase goes in the overhead bin. Keep this in mind when deciding what to pack into each unit. This also includes a purse or diaper bag.
Bottom line
Buying less expensive brands just because you don't want to spend a fortune today on quality gear is not serving any purpose. Find a great brand, and check out their discount rack, last years model, or Black Friday Sales. There are ways. Trust me, after going thru this many suitcases, going cheap will end up costing more. Spend a little on quality and will last in the long run.
For more great gear comparisons, head over to Best Travel Packing Cubes and Best Toddler Travel Gear
Your Thoughts...
Please share your thoughts in the comments or reach out on social media...We would love to hear from you.
You May Also Like…
Best Packing Tips More Organized + Less Stressed
How To Find Cheap Accommodations For Families