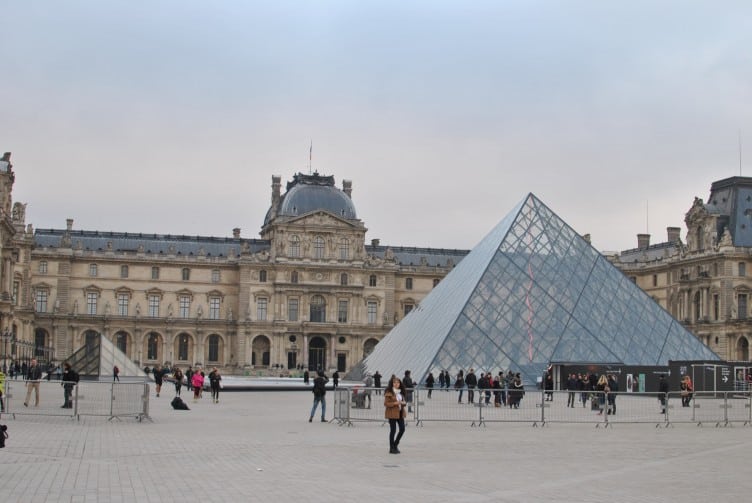 Kids' Paris Travel Books
Such a beautiful, fast-paced city with so land landmarks, spread out across such a large area; it would be easy for kids to be overwhelmed with Paris. Kids' Paris Travel Books are meant to prepare them for the concepts they will see in the City of Lights, and hopefully, give them a few tidbits of information to pass along to mom and dad during a tour.
This post may contain affiliate links.
To which I earn a small commission, at zero cost to you!
Find more info in our
Privacy Policy
.
For Little Ones
Lonely Planet Kids: Pop-Up Paris
Paris will come alive with this beautiful and colorful pop-up book from Lonely Planet Kids. With a set of six stunning pop-ups and gorgeous illustrations, this book is the perfect introduction to the magic of Paris for any age. This stylish look at the city's iconic landmarks will kickstart the travel bug in young explorers!
Paris: A Book of Shapes
Paris is a treasure trove of fascinating shapes: there are triangles at the Louvre Museum, rectangles at Notre-Dame Cathedral, arches at the Arc de Triomphe, and stars in a beautiful Parisian night sky. Explore shapes all over Paris in this gorgeous board book!
Stickyscapes Paris
Sticker, learn and play! Create your own real and imaginary Paris with over 100 stickers that will bring this panoramic play scene to life.
The Tiny Traveler: France: A Book of Colors
The Arc de Triomphe, the Moulin Rouge, the Eiffel Tower—there is so much to do and see in the colorful city of Paris. From graphic designer Misti Kenison comes an adventurous new board book for your toddler. The culture and monuments of France are rendered into bold, graphic illustrations accompanied by vocabulary to teach toddlers basic colors. Traveling to foreign places has never been so colorful, or educational, for young children before!
Picture Books about Paris for Kids, Grades 1-3
Henri's Scissors
In a small weaving town in France, a young boy named Henri-Emile Matisse drew pictures everywhere, and when he grew up, he moved to Paris and became a famous artist who created paintings that were adored around the world. But late in life a serious illness confined him to a wheelchair, and amazingly, it was from there that he created among his most beloved works—enormous and breathtaking paper cutouts.
This is Paris
With the same wit and perception that distinguished his charming books on London, New York, and San Francisco, here this famous Czech painter presents his impressions of Paris in This Is Paris, first published in 1959 and now updated for the 21st century. We see its famous buildings, its beautiful gardens, the museums, the sidewalk cafes, and the people who live there — artists, the concierges, the flower girls, and even the thousands of cats. Take a tour along the banks of the Seine, or through the galleries of the Louvre, or to the top of the Eiffel Tower. Elegant, vivid pictures of one of the most beautiful cities in the world, This is Paris!
Madeline
"Bemelmans' drawings have put an authentic Paris within the covers of this book. The rhymes in which the tale is told make it one that children will enjoy repeating." The New York Times"
Pastry School in Paris: An Adventure in Capacity
The Zills family is off to Paris to see the sights and take a class at the International Pastry Academy! In class, Matt and Bibi have to measure liquids to make lollipops. It's hard work, but knowing about different liquid measurements comes in handy when the Inspector General pays a visit while everyone else is out.
Crepes by Suzette
Part story, part grand tour, Monica Wellington's tale of a Parisian street-cart vendor will charm and inform. Suzette, the crêpe maker, sells her delicacies in one of the most beautiful cities in the world. As she goes from place to place, readers are treated to a variety of Parisian scenes and a series of customers inspired by figures in famous French paintings. Wellington's mixed- media collages, combining photographs with her signature bright and simple shapes, are dazzling. A crêpe recipe is included.
Stone Angel
In this emotionally rich story, a little girl and her family live happily in Paris until Nazi soldiers arrive druing World War II. She and her family must flee or risk being sent to a concentration camp, so they run into the woods, where they meet resistance fighters. But they're still not safe. They must cross tall mountains and sail in a rickety boat to England. Yet the whole time they're struggling to survive, the little girl thinks of the stone angel near their apartment in Paris and imagines it watching over her family.
Different Like Coco
Gabrielle "Coco" Chanel was always different. And she vowed to prove that being different was an advantage! Poor, skinny, and orphaned, Coco stubbornly believed that she was as good as the wealthier girls of Paris. Tapping into her creativity and her sewing skills, she began making clothes that suited her (and her pocketbook) — and soon a new generation of independent working women craved her sleek, comfortable, and practical designs. Now an icon of fashion and culture, Coco Chanel continues to inspire young readers, showing just how far a person can come with spunk, determination, and flair.
Henri's Walk to Paris
Henri's Walk to Paris is the story of a young boy who lives in Reboul, France, who dreams of going to Paris. One day, after reading a book about Paris, he decides to pack a lunch and head for the city.

City Guides for Kids
ZigZag City Guide to Paris
Meet Zig and Zag, two characters that will guide your child through Paris. Young travelers won't miss a beat with a map of the city and thirty city cards filled with fun facts and activities. They'll learn local history, reflect on what they experience, draw what they see, and take a quiz about Paris, just to keep them on their toes.
Leap & Hop Paris, Children Travel Book
These interactive books aim at getting children to discover a new country or a big city and learn about the local culture through interesting information as well as games and activities. For parents, the books provide an ideal way to stick to a grown-up itinerary with a focus on cultural sites, and to create an unforgettable travel experience for their children.
Paris Up, Up and Away
Soar over Paris and see the city as it's never been seen before: from the Eiffel Tower in flight!]
Not For Parents Paris: Everything You Ever Wanted to Know
This is not a guidebook. And it is definitely 'not-for-parents'. It is the real, inside story about one of the world's most famous cities – Paris. In this book you'll hear fascinating tales about creepy stone gargoyles, ghostly railway stations, huge castles and amazingly pampered pets.
Chapter Books about Paris for Kids
The Family Under the Bridge
The heartwarming and memorable Newbery Honor-winning book about finding family in the unlikeliest places, featuring artwork by beloved illustrator Garth Williams. Armand, an old Parisian living on the streets of Paris, relished his solitary life. He begged and did odd jobs for money to keep himself warm and fed, and he liked his carefree life.
Who Was Joan of Arc?
Joan of Arc was born in a small French village during the worst period of the Hundred Years' War. For generations, France had been besieged by the British. At age 11, Joan began to see religious visions telling her to join forces with the King of France. By the time she was a teenager, she was leading troops into battle in the name of her country. Though she was captured and executed for her beliefs, Joan of Arc became a Catholic saint and has since captured the world's imagination
The Invention of Hugo Cabret
Orphan, clock keeper, and thief, Hugo lives in the walls of a busy Paris train station, where his survival depends on secrets and anonymity. But when his world suddenly interlocks with an eccentric, bookish girl and a bitter old man who runs a toy booth in the station, Hugo's undercover life, and his most precious secret, are put in jeopardy. A cryptic drawing, a treasured notebook, a stolen key, a mechanical man, and a hidden message from Hugo's dead father form the backbone of this intricate, tender, and spellbinding mystery.
Charlotte in Paris
It's 1892. Charlotte and her family have lived abroad in the famous artist colony in Giverny, France, for a year, when an exciting invitation arrives. The celebrated impressionist Mary Cassatt is having an exhibition in Paris. While in Paris, Charlotte dines at a cafe on the Champs-Elysees, watches a marionette show in the Tuileries gardens and celebrates her birthday at the Eiffel Tower. Illustrated with stunning museum reproductions of works by artists such as Monet, Degas, Cassatt, Renoir and Rodin as well as lovely watercolor collages, this sequel to Charlotte in Giverny also includes biographical sketches of the featured painters. Charlotte's charming scrapbook will leave fans of the first book, art lovers, Francophiles and readers of all ages shouting, "Vive Charlotte!"
Art Books about Paris for Kids
Katie Meets The Impressionists
On a visit to the museum, Katie climbs into five Impressionist paintings and has wonderful adventures. Includes information about Impressionism, the paintings shown, and their artists.
13 Paintings Children Should Know
People of all ages are fascinated by Mona Lisa's beguiling smile, Van Gogh's hypnotic night sky, and Frida Kahlo's depiction of herself with a monkey. These paintings and ten others are featured in the book in large reproductions with accompanying details. The readable text offers biographical information about each artist and important facts about the painting's technical and historical aspects. Games, quizzes, and coloring exercises provide additional opportunities for young readers to interact with the artworks, while a timeline throughout the book allows for easy historical orientation. Readers will return again and again to these works, which provide continued opportunities for contemplation and discovery.
Who Stole Mona Lisa?
She has a legendary smile, and millions come to see her every day. Some say she is the most famous painting in the world. Who is she? Why, the Mona Lisa, of course! But did you know that she was once stolen from her wall at the Louvre? Who took her? Why? Where was she hidden? How was she found? Someone call the police!
Monet and the Impressionists for Kids: Their Lives and Ideas, 21 Activities
A lifelong love of art is one of the greatest gifts an adult can bestow on a child—and no period of art is better loved or more available to children than Impressionism. Monet and the Impressionists for Kids invite children to delight in Cassatt's mothers and children, Renoir's dancing couples, and Gaugin's island scenes; 21 activities explore Monet's quick shimmering brush strokes, Cezanne's brilliant rectangles of color, Seurat's pointillism, and Degas' sculpture-like circles of dancers. Kids will learn how the artists' friendships sustained them through repeated rejection by the Parisian art world, and how they lived, painted, and thrilled to the vibrant life of Paris at the approach of the 20th century. A resource section guides readers to important museums and Web sites around the world.
Your Thoughts...
Please share your thoughts in the comments or reach out on social media...We would love to hear from you.
You May Also Like
Top 10 sites for having an amazing family-friendly vacation in Paris
Disneyland Paris Planning Guide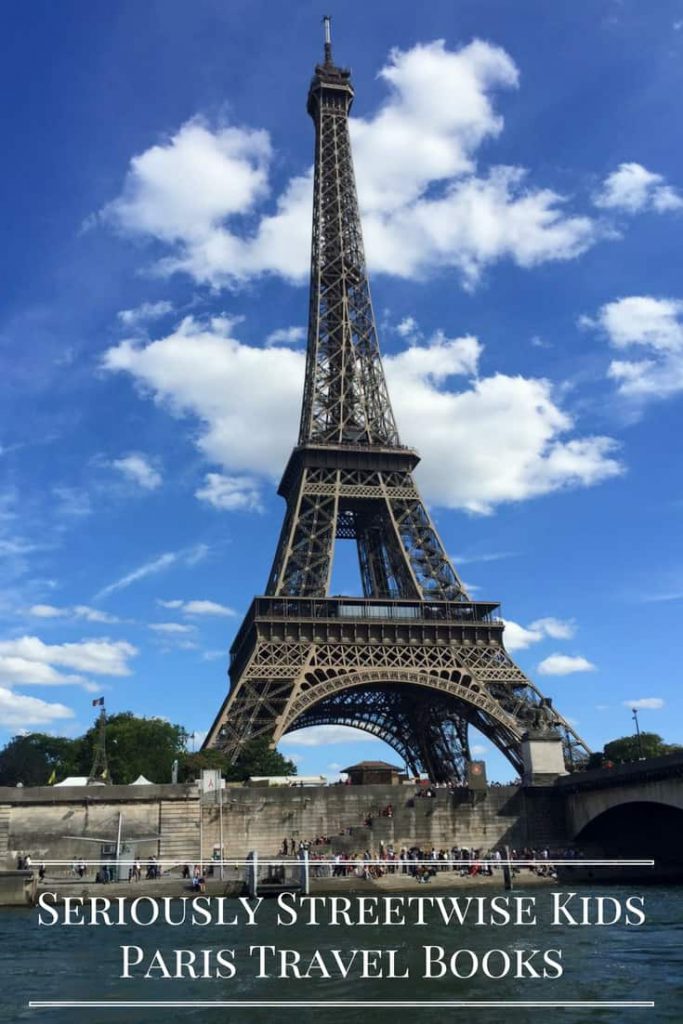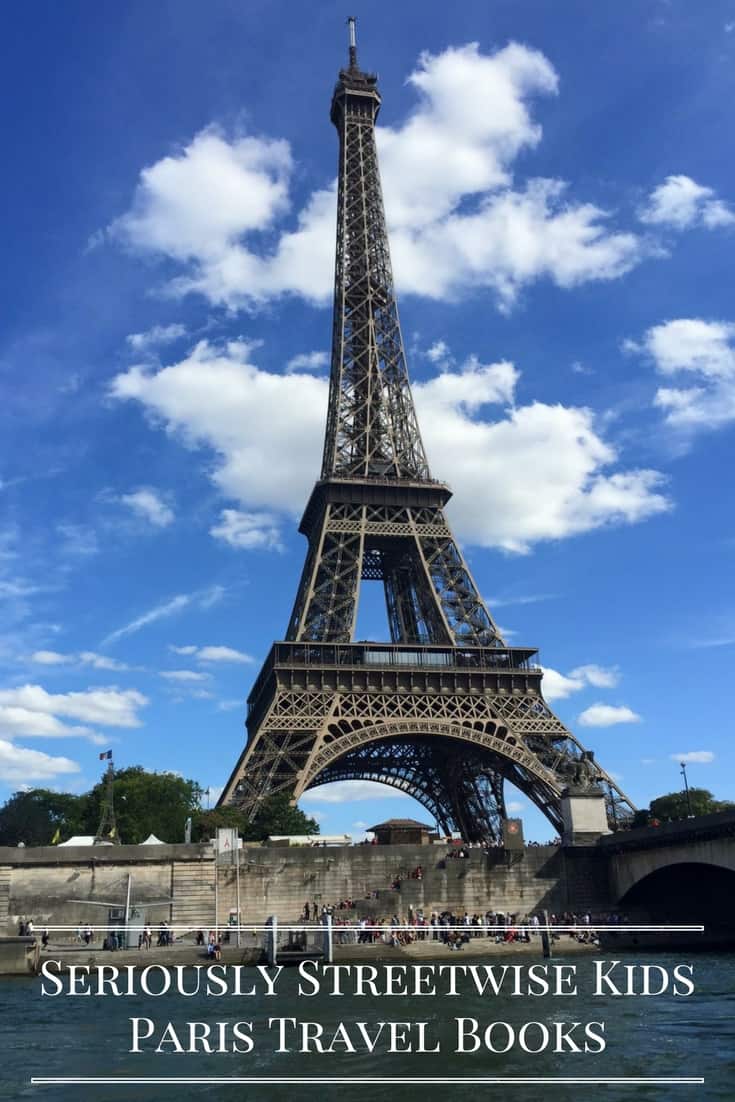 ---