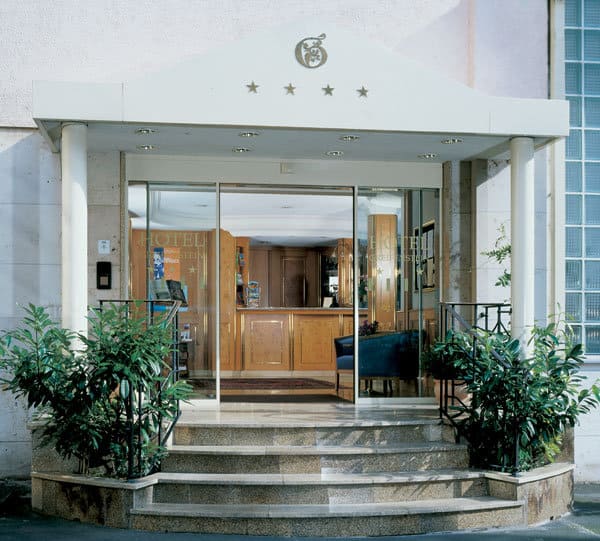 Greifensteiner Hof Hotel Würzburg, Germany. The location was perfect! I couldn't have asked for a better hotel. Family-friendly hotel option for Wurzburg Germany.
Driving all the way to Nuremberg in one day, while keeping our sanity, was looking more and more impossible as the day grew nearer. My partner had the great idea of stopping "halfway" in order to give us all a break and ease into our latest vacation.
This choice was Würzburg and when he said he had picked the perfect hotel, he wasn't kidding.
Location
The location was perfect! I couldn't have asked for a better hotel.
We missed our turn a few times but the GPS kept telling us to make the next right, so not all was lost. I hate when you miss one turn and you practically have to circle the city to try again. All roads lead to our hotel, apparently. Once we found it, parking was simple. We checked in, offloaded our gear, and made our day pack ready for exploring the city in December. We took one look out of our hotel window and bam! Christmas market! Right there! It was insane
We came back around 7 pm, the kids were getting tired and cold. My partner helped me bring them upstairs, get them ready for bed, and popped back downstairs for a snack.
Transit
Everything is within walking distance from the hotel. Literally everything. So while we never used public transit, we did see lots of trams and buses drive by us as we walked along the streets, so that's good news.
Facilities
We only stayed one night, but the parking situation was pretty calm. Every car was packed into a little space, double or even triple parking. Leave the spare key with the reception and away you go. We parked behind a delivery truck and the next morning, our car was moved to the side street while he unloaded and moved on. It was back in its previous spot when we were done exploring the city.
Side note, they allowed us to leave the car, without additional charge, after we checked out. Since check-in isn't until 3 pm, I imagine there wasn't a high demand for our spot at noon.

Rooms
The room was great. Or I should say, the rooms were great, plural. Since we booked this the night before, there wasn't much left in terms of options. We ended up booking two rooms; one with a double bed and one with a single bed. The single room went to the boys and munchkin brought up his cot. I had the double room and co-slept with the baby.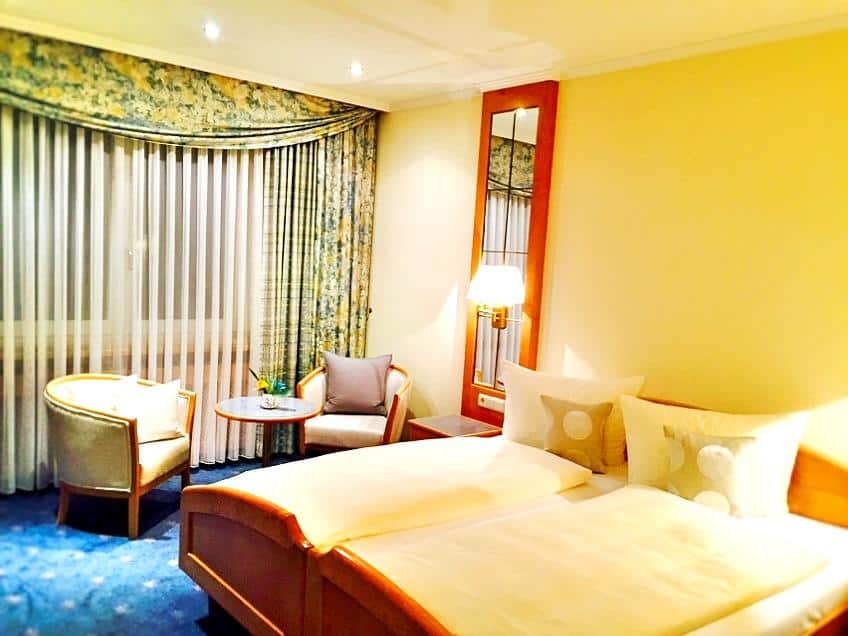 The kids enjoyed having a room to themselves. I enjoyed not being woken up at 5 am and asked every 10 minutes if it was 6 o'clock yet. Being alone with the baby meant she could wake up when she wanted to. And she didn't want to until 7 am. My partner, on the other hand, can sleep through war (whereas the baby is a very sensitive sleeper). Once the munchkin jumped up at 5 am, he was handed a tablet and all was good in that room. Perfect accommodation scenario to start off the vacation.
Breakfast
Breakfast was cute. It is not included on the reservation but since we didn't want to hunt down a cafe on Monday morning, we added it to the bill.
Regular breakfast options such as eggs, bacon, yogurt, juice, and bread were served. The kids got to pick it out themselves and they were happy with their choices. They each grabbed an apple on the way out, for a snack later. Who can say no to that?
Bottom line
This hotel is by far, my absolute favorite Christmas market hotel. It was so easy to get to by car, and the location itself is perfect for walking around the city. Just amazing.
Your Thoughts...
Please share your thoughts in the comments or reach out on social media...We would love to hear from you.