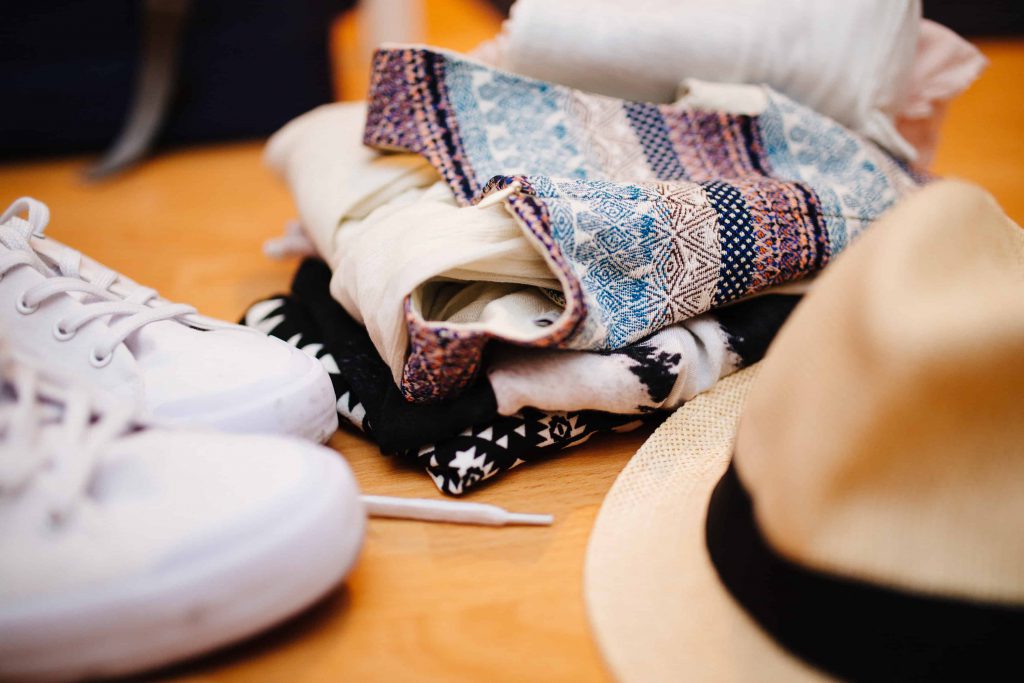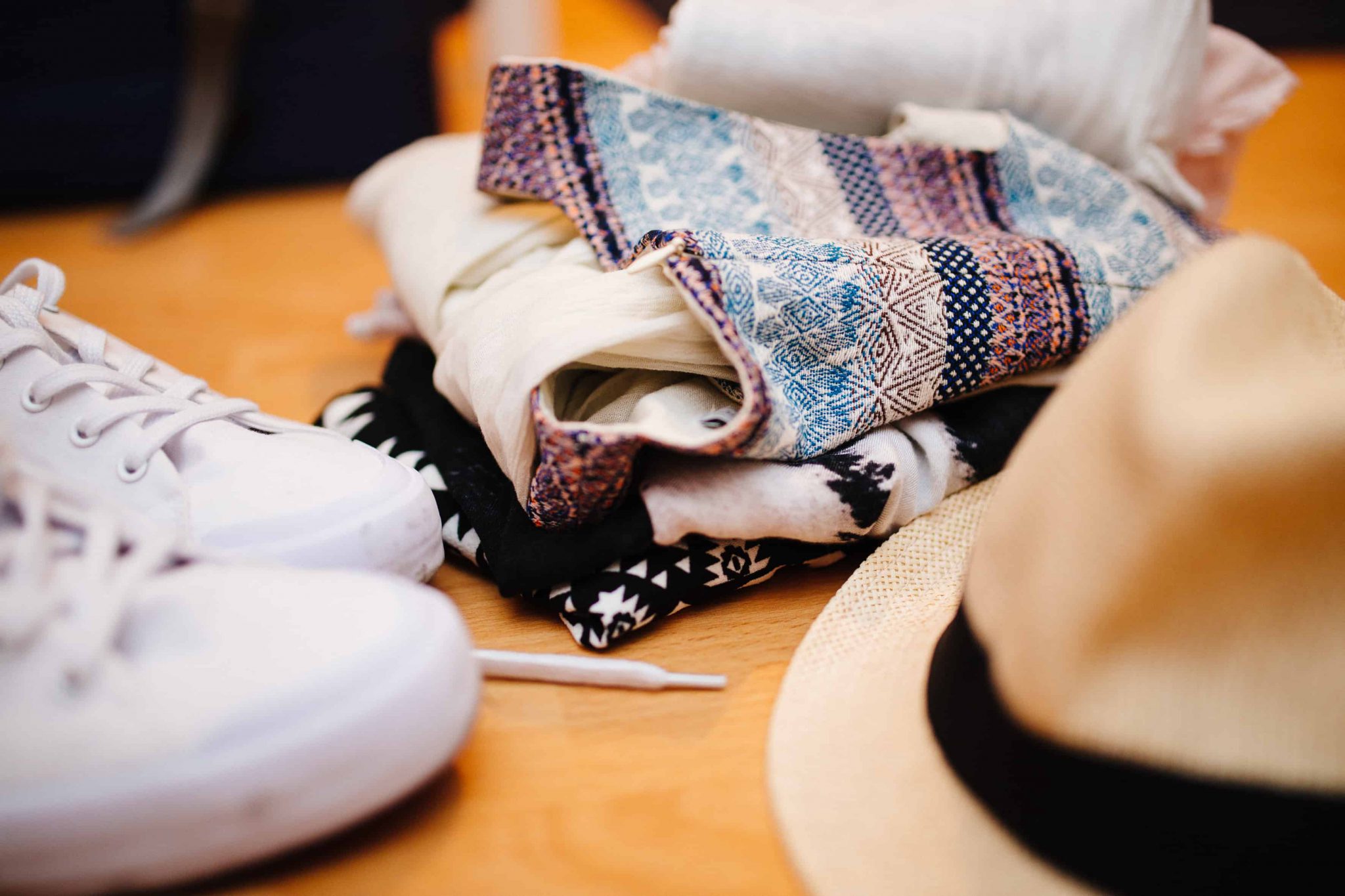 There are many reasons why a travelling family needs the best travel packing cubes. Before we moved to Germany, we were just travelling to the grandparents' houses and didn't really feel the need to have packing cubes.
Since discovering them, I can't imagine long-term travelling without them. We are now down from 10 to 7.
This post may contain affiliate links.
To which I earn a small commission, at zero cost to you!
Find more info in our
Privacy Policy
.
Organization
Everything is so neatly organized. However you choose to organize, is up to you, but it's neat and tidy! Have them divided by person, by clothing type, by hotel/destination, whatever you want. You will instantly know where everything is, nothing gets lost or misplaced and those pressed shirts stay pressed!
Compression
Because you are placing clothes in a solid yet mesh bag, the air can be pushed out of the packing cubes without the help of a vacuum. This means you get even more room in your suitcase for even more clothes… but be careful with this feature, don't take the extra room to pack more clothes. Use it to pack everything into a smaller suitcase.
Efficiency
With everything packed so neatly in its own packing cube, you will be spending less time looking through your suitcase, trying to find that perfect outfit you planned on wearing at that specific location (because we have all been there. Instagram images don't take themselves).
Also, transfer each cube to a dresser drawer and tuck your suitcase away while in the hotel. Instantly, more hotel real estate at no extra cost.


Protection
Keeping your dirty clothes from touching your clean clothes, or your shoes from touching your white shirt (ok, no parent of small children actually wears white but this is just an example) can be difficult without compartments.
Instead of buying a suitcase with pockets, which take up space because nothing actually fits in them, buy packing cubes. Most sets include a shoe bag but even if they don't, keeping your clothes in a protective bag is essentially the same thing.
Eco-friendly
Many family travel bloggers or mommy bloggers suggest packing the children's clothes in Ziploc bags, in case they get soiled. While accidents can happen, I prefer to go an environmentally friendly way and use packing cubes.
Yes, they contain plastic and still need to be produced but… and this is a big but… how often can you honestly wash a large Ziploc bag before it springs a leak. A leaking bag to contain wet messes is not a bag I want in my suitcase. Also, if they get ripped while on vacation, you no longer have protection or organization for the owner of that particular bag.
There are waterproof packing cubes available that will not only keep moisture from entering the bag but keep the moisture from inside of the bag from spreading to the rest of your clothes. Bago, for example, provides reusable bags with their packages.
Technically they are called document bags but waterproof is waterproof and since I can pack whatever I want into whatever bag I want, my airline tickets now go in my purse and Baby's soiled outfit gets priority.
You can also read our guides to the best carry-on luggage, the best packing lists, and many other useful travel products here.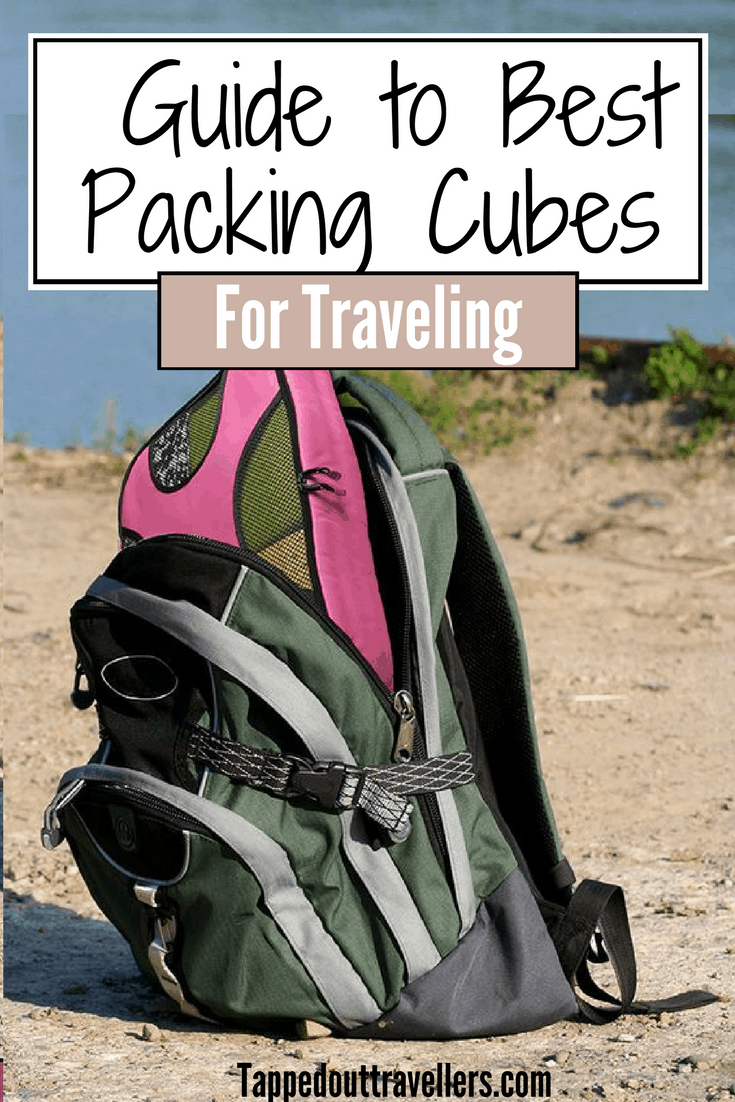 Best Packing Cubes Review
AmazonBasics
We take these everywhere. I can't imagine how we travelled without them. Instead of digging through duffel bags or backpacks (or suitcases), you can just grab the one with tops – or bottoms – or socks. It's amazing. These are inexpensive and probably won't last forever (material and zippers are thin) but on the other hand, they don't add much weight to your luggage.
We have been going strong for almost a year now and they still look new.
Mesh top panels to see inside and allow the materials to breath
Bottoms of cubes are supportive

Double zipper pulls make opening/closing simple and fast

Webbing handle for convenience when carried by itself

The fabric is a little thin and can tear if too rough
---
Evatex Travel
We have bought several packing cubes on Amazon, all different brands. This medium size is a great size which you need several of. These appear to be of excellent quality.
The fabric is thicker than the others we have purchased at a cheaper price.
It's worth it for us to pay a bit more and have a better fabric that retains its shape. Packing cubes are the way to travel and be so organized. Love them!
Made of diamond nylon
Internal stitching can withstand rough use
Partially see-through mesh
Shoe bag included

No-question-asked 100% guarantee.
---
Bago Value
This is absolutely genius and, from my point of view, MADE for parents with small children. We have three little kids and when we go on trips, I pack one suitcase for them, always having trouble "dividing" their clothes up into sections.
Everything would be mixed up by the time we reach our destination, or at least once we've pulled out an outfit for each one of them. I purchased a set of packing cubes for everyone in our family, in different colours, and I am excited to try them out soon.
4 sets and document bag
6 plastic bags
Satisfaction guarantee
A little small
---
Shacke Pak
Shacke Pak cubes are of great quality and come in fun colours. I appreciate the mesh lining that allows you to peek inside.
They're also a great value; for essentially the same price as competitors, you get 4 bags (vs 3) and a laundry /shoe bag. Not to mention the website. If you haven't been to the Shacke Pak website yet, check it out!
They have great resources, such as example packing lists, tutorials on how to pack with the cubes, and some YouTube mentions.
I packed my clothes, shoes, and toiletry bag for a 10-day trip. I packed them as I normally would first, and then packed them in the packing cubes. There was so much more room after packing in the cubes!
Waterproof
Double-stitched for reliability
Laundry bag included
Zipper a little flimsy
---
eBags Set
These bags have held up beautifully, keeping everything well organized during my travels. I've washed them repeatedly with no compromise in shape or function. Wherever I land, if I'm staying in accommodation that does not have drawer space, I stack my cubes and use them like drawers.
All sizes are available to accommodate anything and everything. I suggest you choose a colour other than charcoal or black; the brighter colours make it easier to see your items, given the different lighting in various hotel rooms and B&Bs. Don't worry about the colours showing dirt; they wash up perfectly!
Interior seams
eBags Packing Cubes are sized to fit perfectly in your luggage and hotel drawers. With so many size options, you're sure to find the best fit.
Designed with premium YKK zippers, breathable nylon, fabric-bound interior seams that ensure a snag-free inside that never frays & mesh tops to keep things breezy.
Lifetime guarantee
---
PRO Packing Cubes Lightweight Travel
We were getting ready for a two week trip to Austria, and we are just using one piece of luggage for all 4 of us. The design of these cubes is the best I've seen so far, and they are made well.
I had planned on getting a few different brands of cubes for our trip, to get an idea of what would work best for us in the future, but these cubes are as great as I'd hope they would be.
I just wish they had more colours to choose from, as the only colours my family liked were similar to each other, (which can get a bit confusing on a trip).
Constructed using high-quality YKK Zippers, ultra light-weight rip-stop nylon, and reinforced seams, no matter how you pack it your cubes will go the distance. No weak stitching or broken zippers to worry about here. These Pro Packing Organizers with see-through mesh will become your best travel accessory!

Waterproof

Pro Packing Cubes are backed by a manufacturer's LIFETIME GUARANTEE giving you peace of mind to buy these now.
---
LeanTravel Compression Packing Cubes
LeanTravel's cubes have double zippers that compress the cube and save you so much space.
These also fit great in carry-on luggage and help you organize your clothes. The built-in walls of the cubes make them stand easily in a drawer. So they're perfect for your luggage and they're your hotel drawer organizers.
STYLISH, WRINKLE-FREE PACKING thanks to our premium quality polyester fabric and sturdy construction with durable mesh; Packed items can be seen through an inspection and odours are minimized thanks to increased breathability

PACK MORE CLOTHING INTO LESS SPACE with the extra zipper feature for added compression; Reduce the packing bags thickness from 4 inches to 1 inch.

MORE PACKING CAPACITY compared to other leading compression cubes in the market; Set of 3 pieces includes 2 extra-large cubes for pants, coats or shirts and 1 medium cube for underwear or other travel accessories

LEAVE ORGANIZED & ARRIVE ORGANIZED – Organize your travel by packing garments and accessories neatly inside your suitcase or carry on and then transfer packing cubes directly to dresser drawer; The reinforced side structure holds the form of the slim cubes to make your packing and unpacking easier.
Your Thoughts...
Please share your thoughts in the comments or reach out on social media...We would love to hear from you.
You May Also Like…
10 things I will and won't miss about Germany
A Day in the Life: Living in Germany
Toughest Things About Traveling in Europe with Kids