Think the grass is greener on the other side?
This post may contain affiliate links.
To which I earn a small commission, at zero cost to you!
Find more info in our
Privacy Policy
.
Traveling in Europe with kids may seem like a dream come true, but are there any setbacks? While Europe isn't exactly secluded, it is a very old continent. Most of the infrastructure has been around for centuries, and have not caught up with the demand of high tourism (or tourism in general). There are things to considering when attempting to travel in Europe with kids. Check it out.
There are very few baby change stations.
Sadly, not every restroom has a baby change station. When they do, they are typically in the women's restroom or in the handicapped bathroom. This isn't fair to the handicapped or the men in your party, but that is neither here nor there. The problem for families then becomes "how am I going to change this baby's diaper?" Right there on the floor/ground. Been there, done that, don't regret a thing.
Keep modesty in mind and try to find a quiet, secluded place, especially when a Number 2 filled diaper is involved. Once they are a little older, learning how to change a diaper standing up will definitely come in handy; simply close the toilet, prop them on top and voila – change a diaper in any restroom.
Pull-ups or slip-on diapers are not advised until the child has started potty-training. Pulling shoes and pants (trousers) off each time the kid needs a change can get very old, very fast. They do come into play when the kid is pretty steady at using the toilet and you need that extra level of protection, just in case you don't make it to the toilet right away. Having a toilet-seat adapter is great to help little-bums fit on the regular toilet seats and not feel afraid of falling in.
All of this is to say, be sure to bring your own change mat, wipes, and have plenty of diapers.
There are lots of stairs.
Europe is full of stairs. And there are very few ramps to help strollers (or the disabled) to reach the upper levels. Not only does this need to be researched, but choices need to be made.
How will you care for the children if a stroller is not allowed? Carriers are often a better solution if we had to pick one over the other, but what about before and after this specific location. Not all buildings have a coat/baggage storage and they definitely don't have manned stroller parking.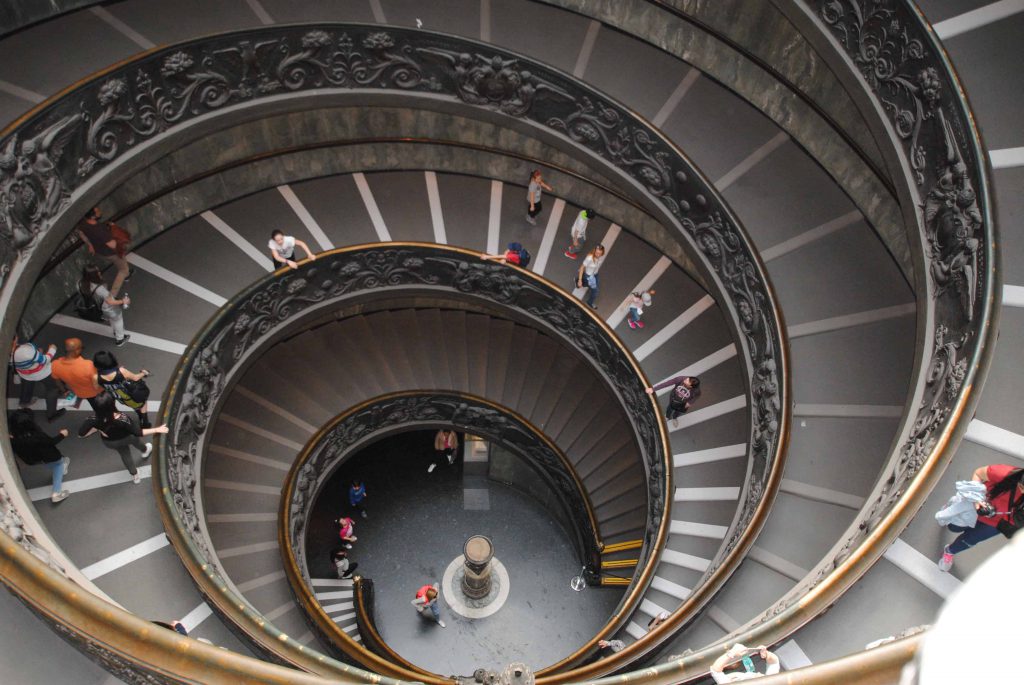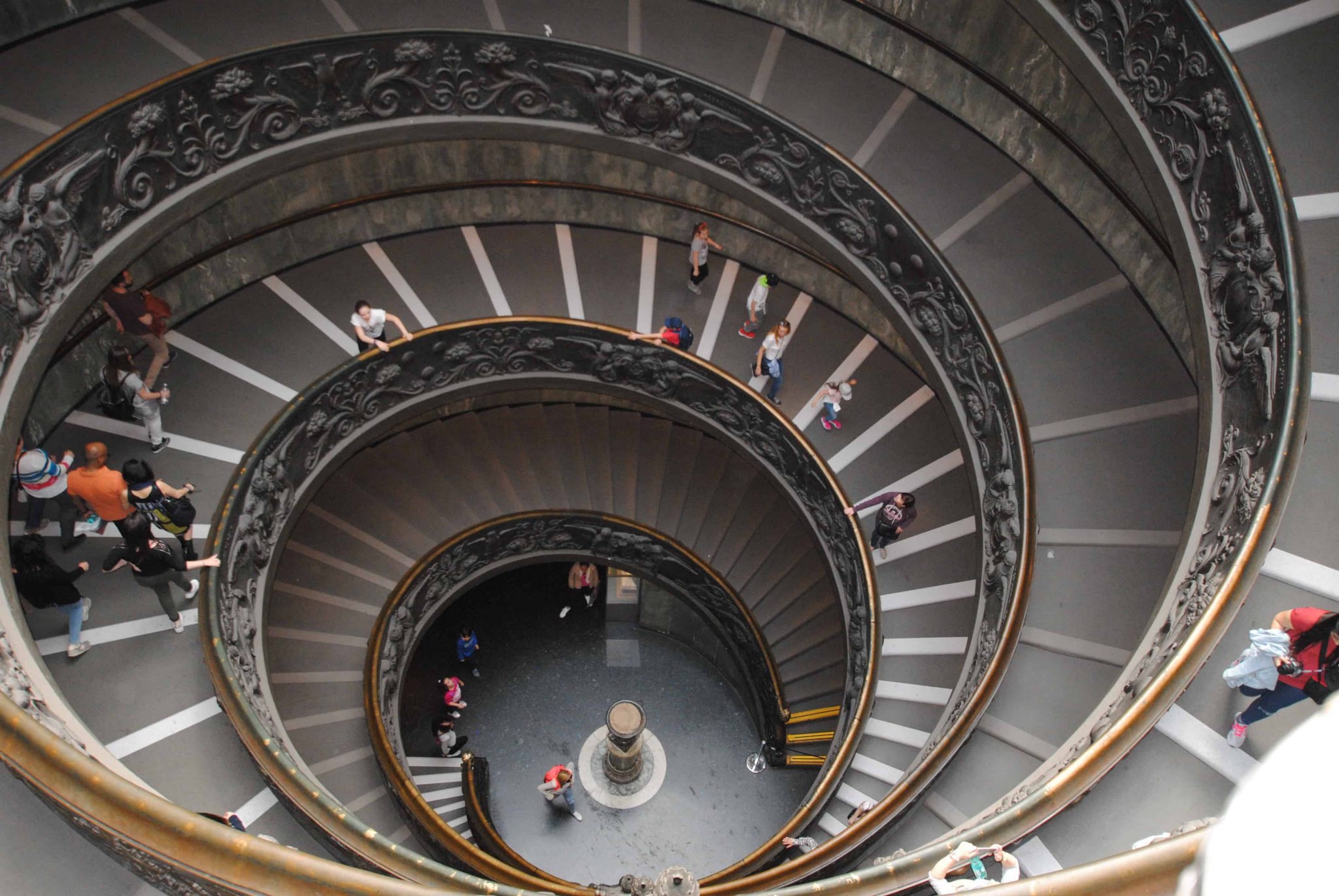 Mind the gap
Getting on and off trains and trams can be interesting. There is often a gap between the train and the platform, if there isn't another set of stairs, that little legs may need help with.
Hold their hands tight, keep all toys and loose items within reach and don't try to grab anything that may have fallen.
Getting on a train in Brussels last summer, heading home, Munchkin dropped his training camera between the gap. Luckily, there was a station employee nearby and we still had a few minutes to spare. He waived to the conductor, presumably to keep him from leaving when the time came, pulled out his extending pincher claw thing (I guess these things happen more often that one would imagine), and helped us retrieve the camera.
Not everyone is willing to help
This isn't Canada anymore. Everyone is looking out for themselves. Sometimes they will help, and I have been fortunate enough to have received it when travelling sans husband, but I do not expect it. Research all stations and know what equipment is required to successfully accomplish the task and which items are best left at home.
My day trip to Schloss Drachensfels, for example. I should have left the stroller at home. I didn't do my due diligence. Lesson learned.
Related Articles
Kids are not always welcome
It is perfectly legal for institutions and restaurants to say children are not welcome. Their clients expect a certain atmosphere that children are often incapable of respecting.
Not everything on your bucket list is child-friendly.
I mean, there is a Beer spa in Prague that I would love to visit. Either I take turns touring the city alone with the kids while the other enjoys the spa (which spa-ing alone isn't nearly as much fun as with your partner), then this particular item just won't get checked. And that's ok.
Complaining about it won't change anything; Suck it up and move on. I will come back to Europe one day and that is when I will visit a Beer Spa, but I will have much more money and can probably make a whole day out of it. See; bright side.
Restaurants open late
A part of European culture is eating. Europeans eat late and stay at the table longer. This means most restaurants, even those serving tourist locations, typically don't open until 7 pm. They are also not in a rush to take your order, check up on you or serve you with the bill.
You can literally sit there for hours after finishing your meal, without ordering anything else, and they will not look at you twice. Meals are to be enjoyed – it is the experience that matters.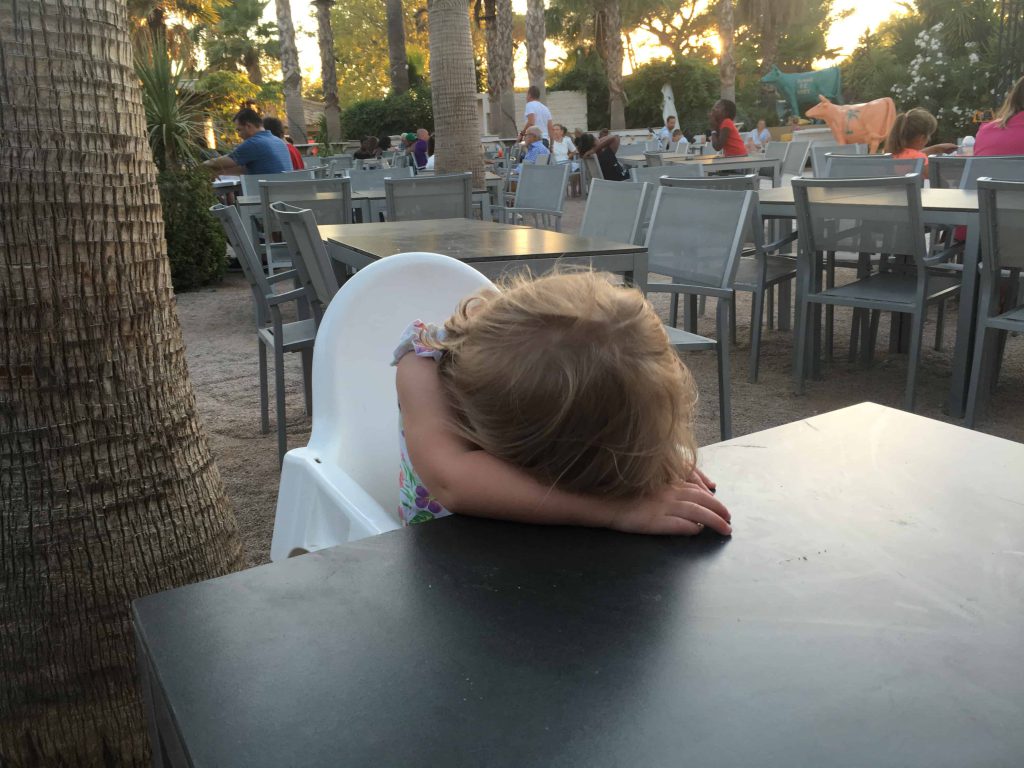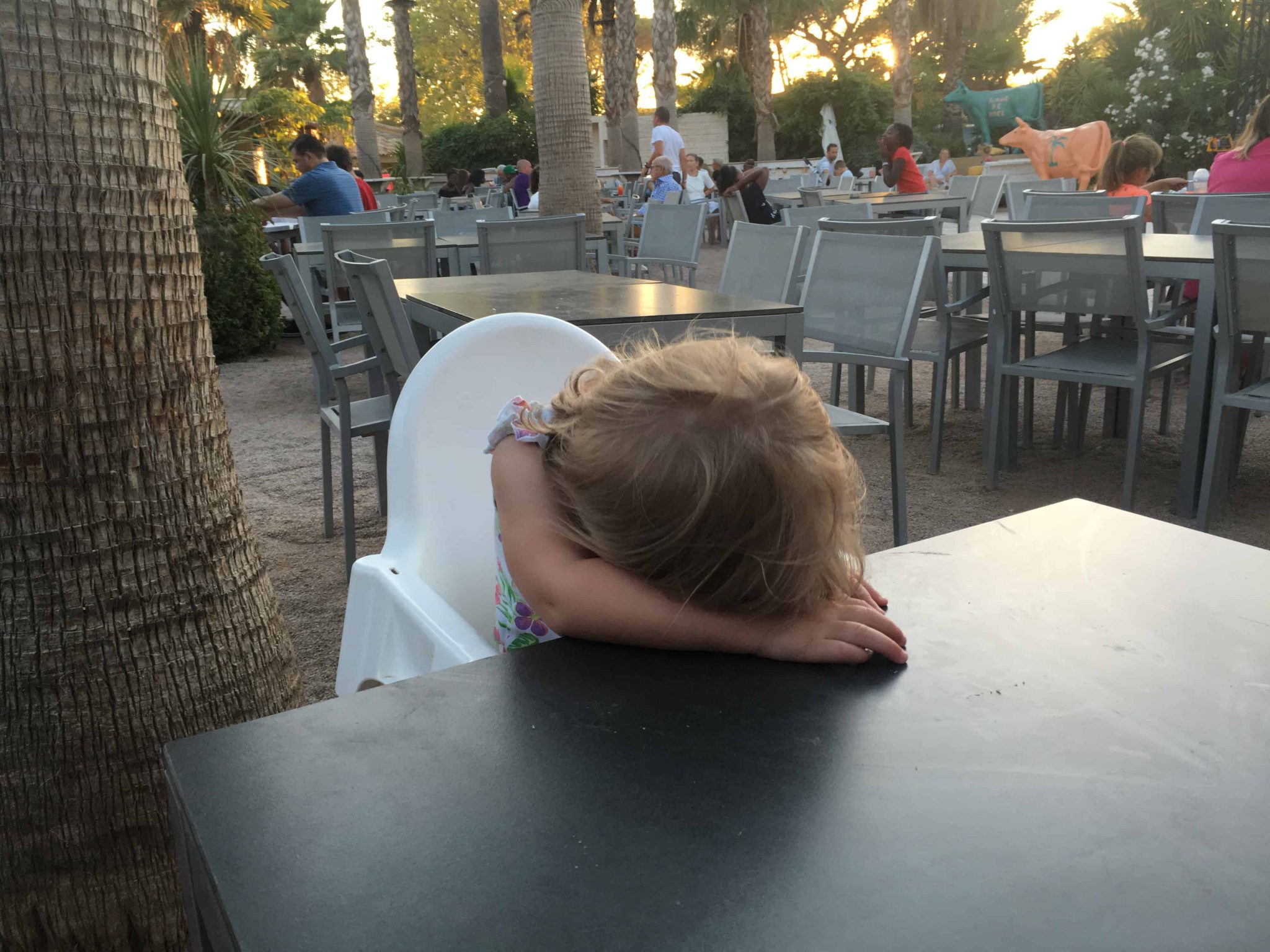 Restaurants often lack highchairs
Just because they open late doesn't mean they don't cater to children, I have seen my fair share of children out after my own bedtime, because that is also the European way (children tend to continue napping well after their 2nd birthday, as they are in Kita until age 6 anyway), but this is not why restaurants lack high chairs. Parents simply don't take their children out to nice places.
There is a simple mentality that children are meant to be seen and not heard. This is a very old belief in North America but still fairly common in Europe. There are children-friendly restaurants and adult-only restaurants, and a few in-between. It is the in-between ones that lack facilities in hopes that you won't show up, but still have a children's menu just in case you do.
Everything is small
Hotel rooms are small, parking spaces are small, the bathroom stalls are small. There are 743.1 million people living here, there just isn't enough room to make these things larger. We are spoiled with an abundance of space in North America (and I love it, I won't lie). That can make everything seem even that much tighter.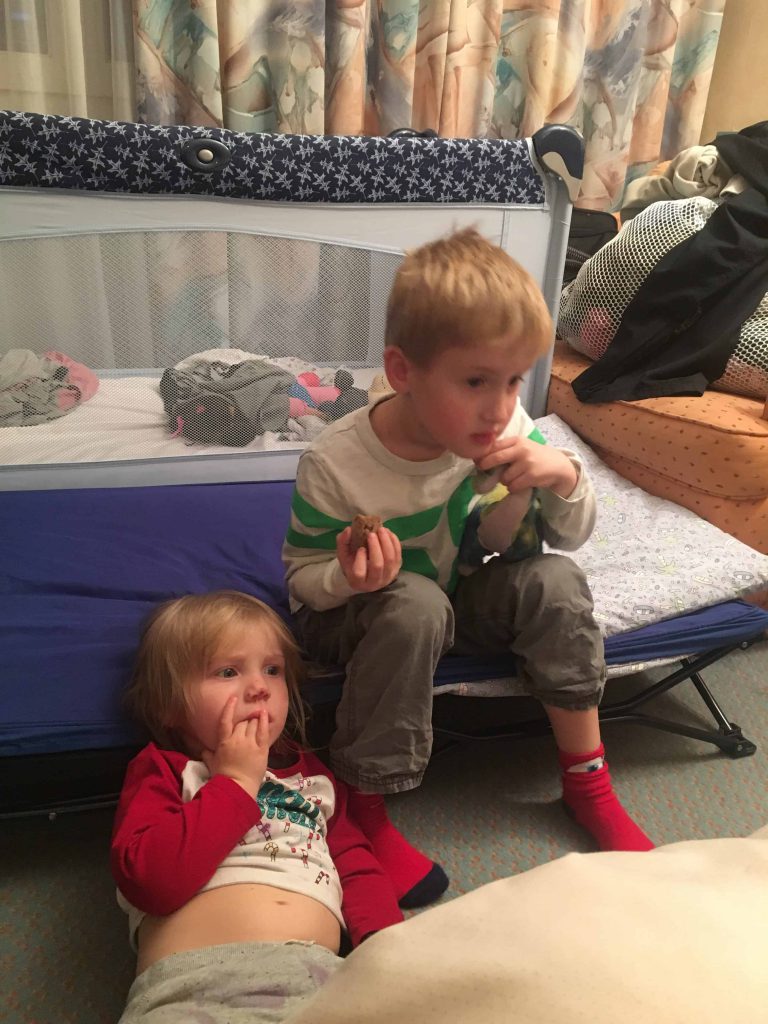 It's crowded.
As I said, there are a lot of people living in Europe. Add to that, the 616 million international tourists and you have a recipe for claustrophobia. Every tourist destination, they are "must do" events and "must see" locations will be overflowing with locals and travellers alike. Since we can't all pick and choose our vacation days, especially when the little ones start school, being prepared for what is to come is half the battle.
This also means keeping an eye on your little ones will be harder, and that much more important. On busy days, Baby Girls' feet almost never touch the ground except in restaurants. She is just too quick and doesn't like to hold hands. These are the consequences of her choices and she has learned to accept them.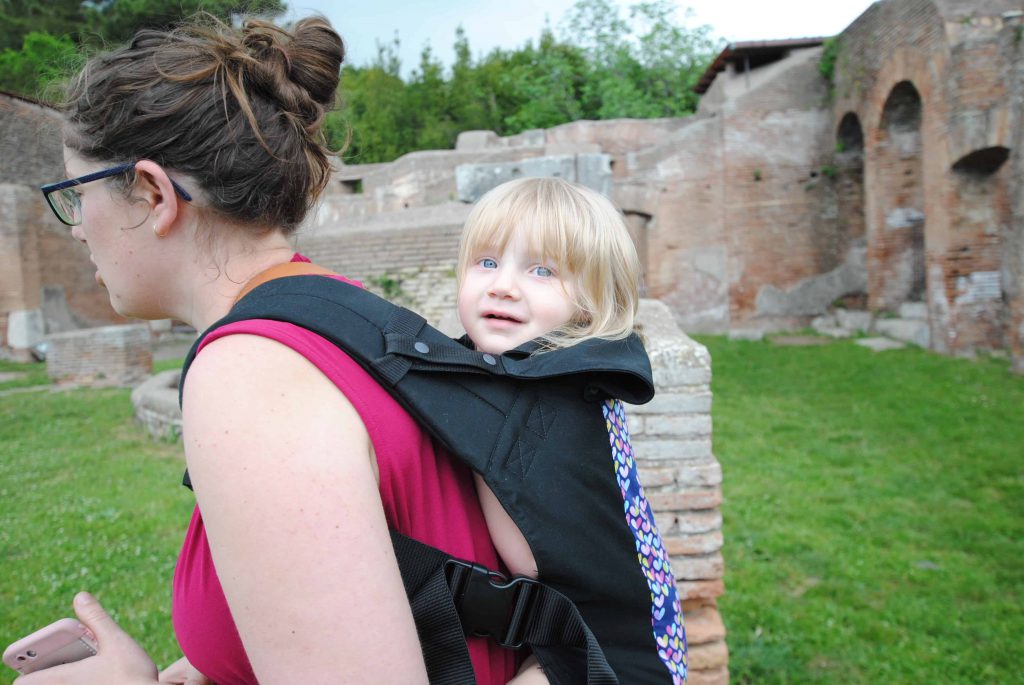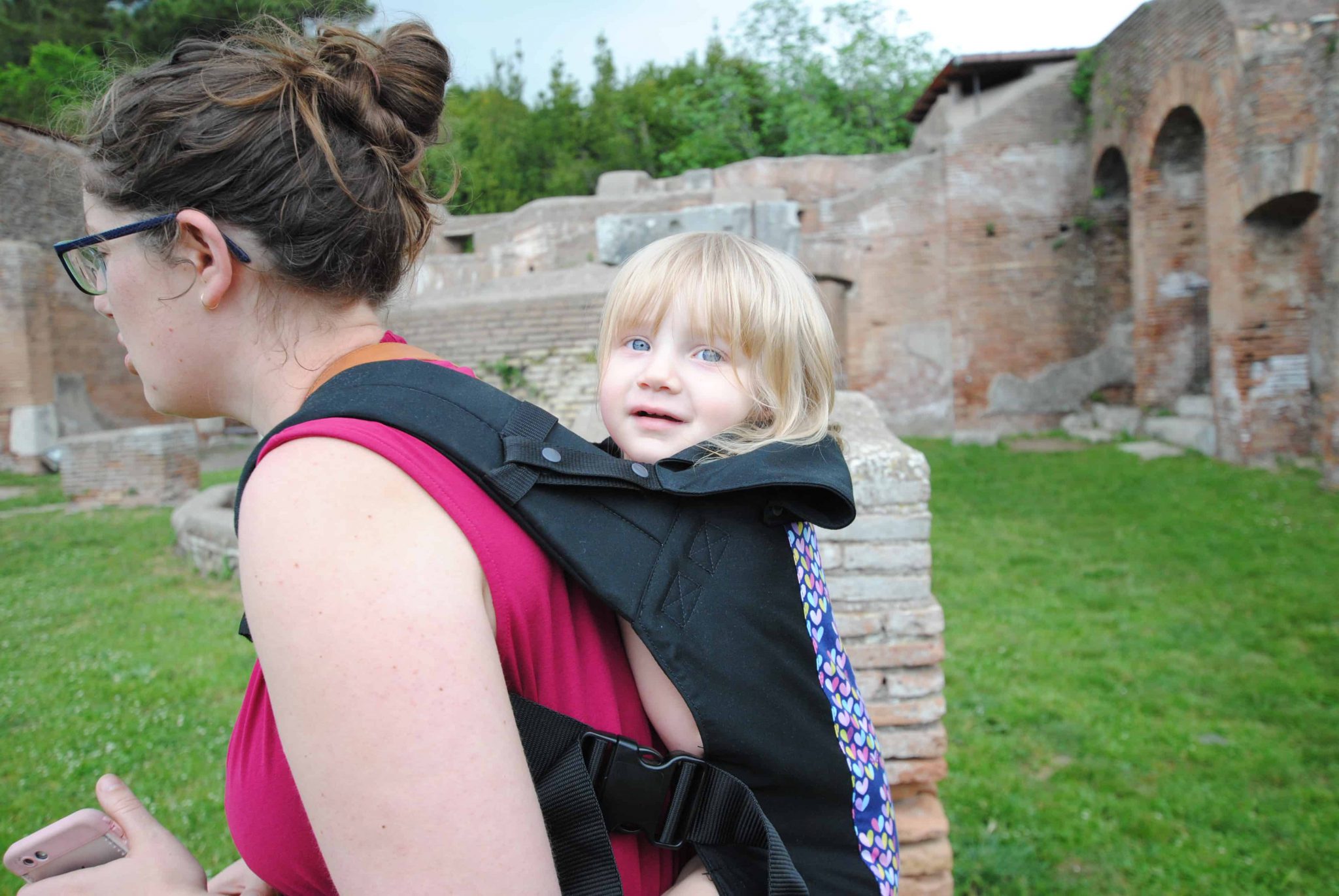 Small washing machines
As with their fridges and stoves, the washing machines in hotels, rental apartments and laundromats are all on the small size. This means you will need to account for more time at the laundromat in order to do more loads or go more often. There is, on average, 2 large machines, at each laundromat and the locals arrive early to use them for duvets and other large items. If you want a chance to use them, arrive at opening; bear in mind that you will probably piss someone off but they are technically fair use, and hey – you will never see them again.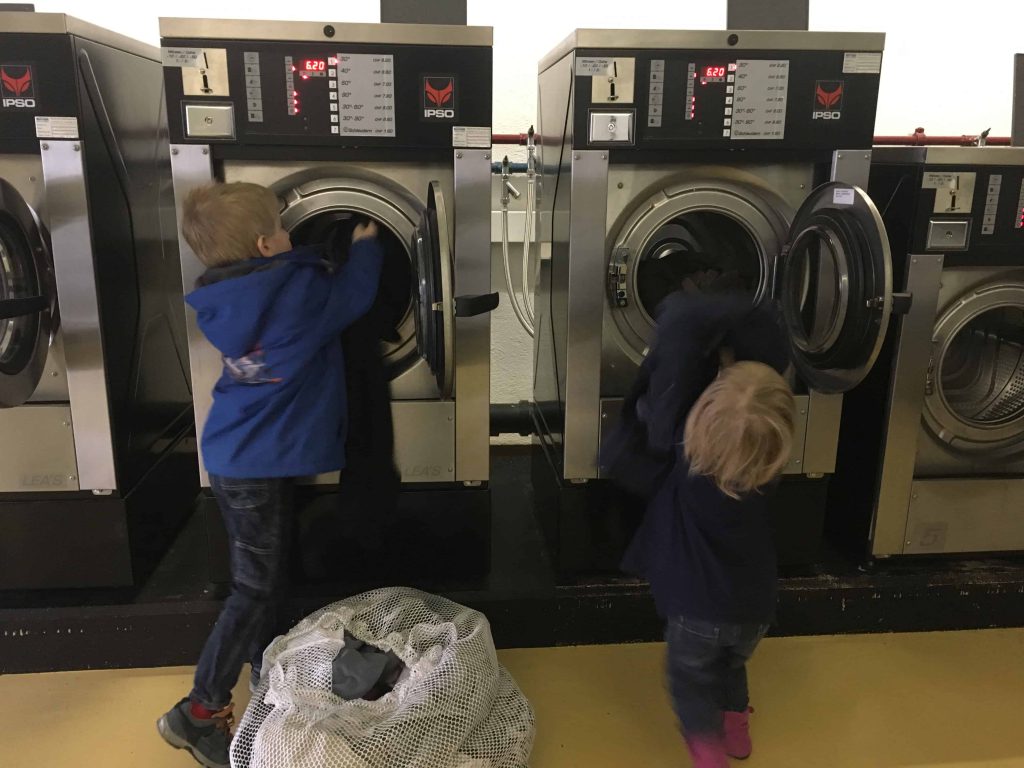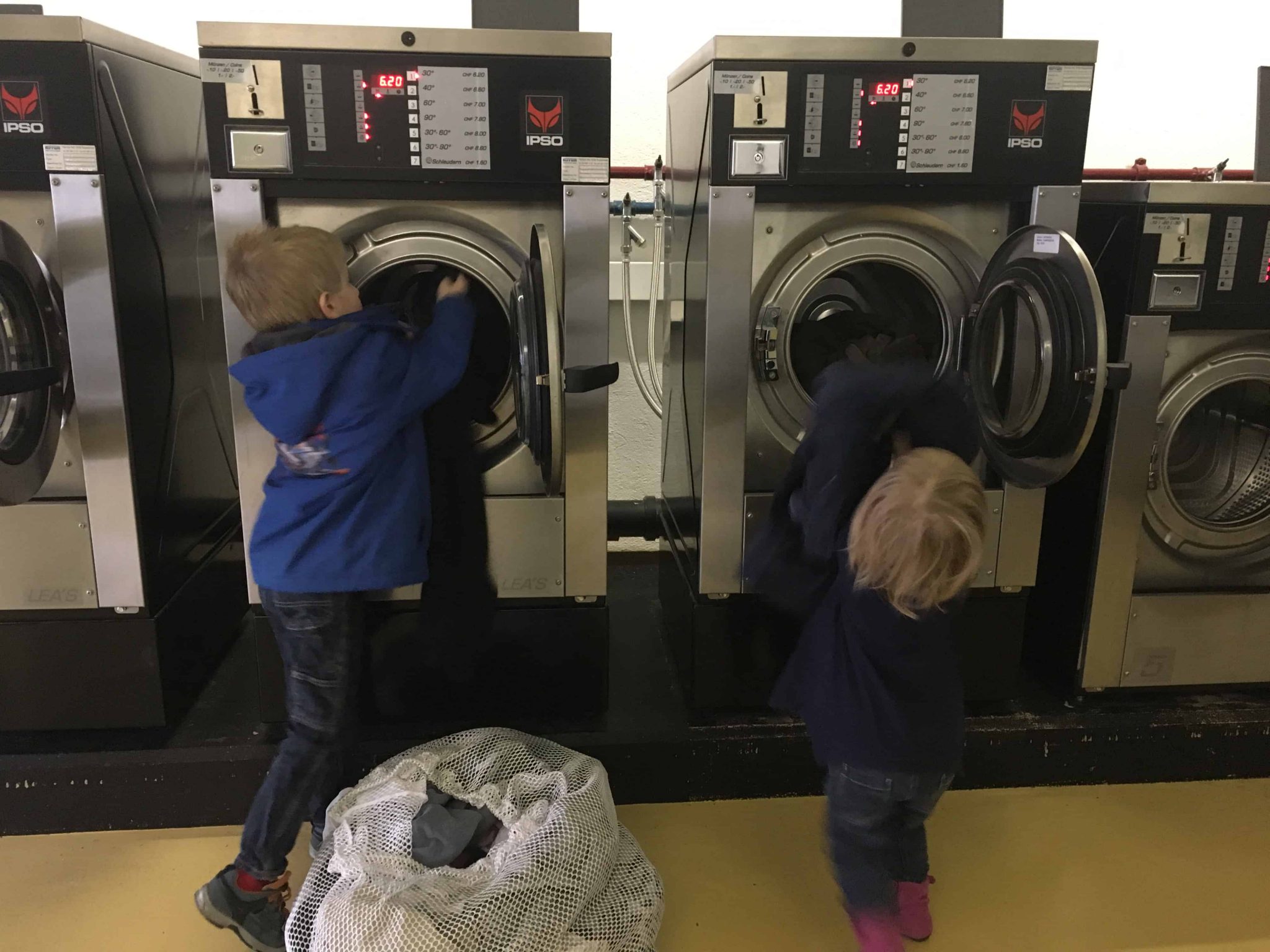 But it's all worth it
While these are all great reasons against travelling in Europe with kids, there are some great reasons why you should. Honestly, children live in Europe, children visit Europe every year (with their parents), and this would not be possible if the entire continent were against offspring. Keep everything here in mind and plan accordingly, and everything will work out just fine.
If you have to postpone a few years in order to make you "get your monies worth", that is ok too.
You May Also Like: